We mentioned that braids are super stylish this fall, so whatever style you do on you would look unique and trendy. But, we have chosen the ones that are best and most suitable for all of you ladies. And the center light is on the messy ones, so don't put too much effort into your braids; everything should be loose and natural-looking.
Take a look at these 10 great tutorials that will quickly lead you to the final result. Just follow the pictures carefully step by step, and you will have unique hairstyles in some minutes! Enjoy this fall and be prepared for it with our amazing tips and tutorials.
Share your thoughts and experiences with us, which you like the most, the easiest or the hardest, or is there anyone you have already wear? Have fun wearing them and have a beautiful fall!
Fat Halo Braid

The halo braid, also known as the crown braid, is a very simple way to keep your hair in place and look fabulous at the same time. On the pictorial above, you can find the steps to make this hairstyle.
Loose Braid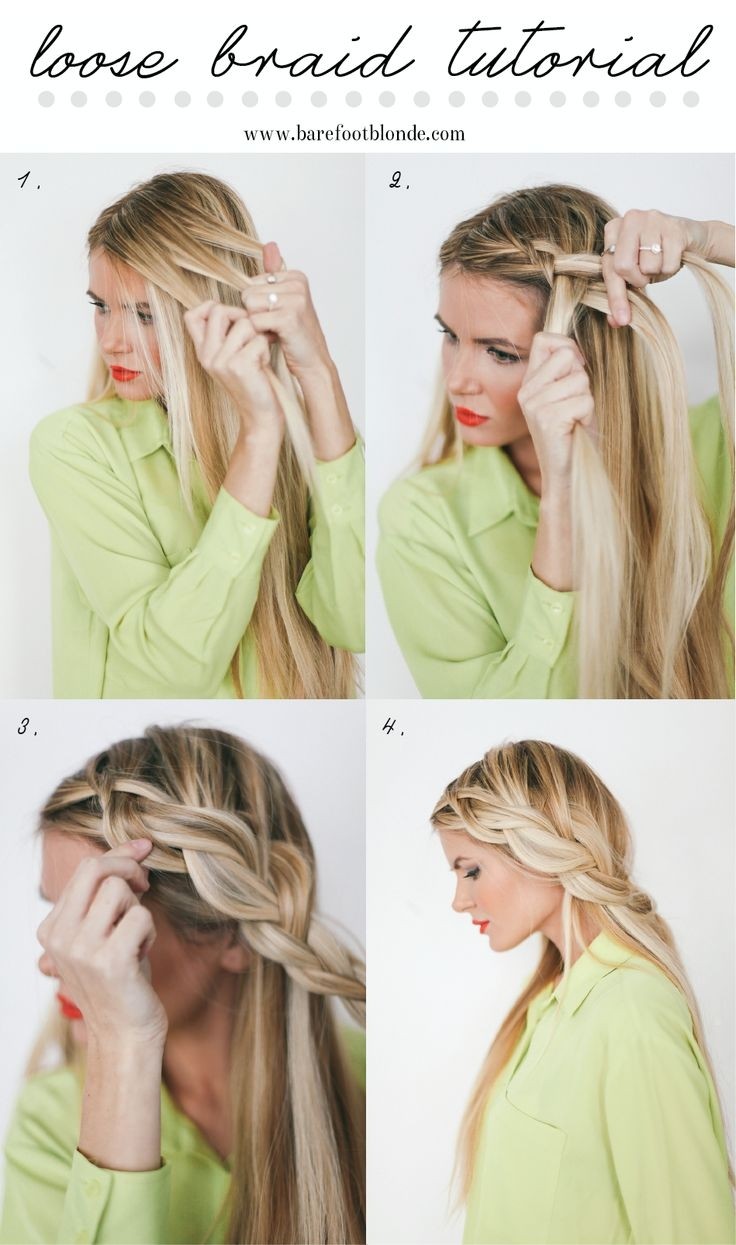 Such a beautiful and easy style to make, do a side part of your hair, and braid the side with more hair, then loosen up the braid and secure it, but nothing needs to be too tight. The idea is to look messy and casual.
Flower Braided Up-do

Make your hair look like a blossomed flower; just follow this tutorial's steps, and it would be a great idea if you have someone to give you a hand by helping you achieve this gorgeous style.
Fun Braids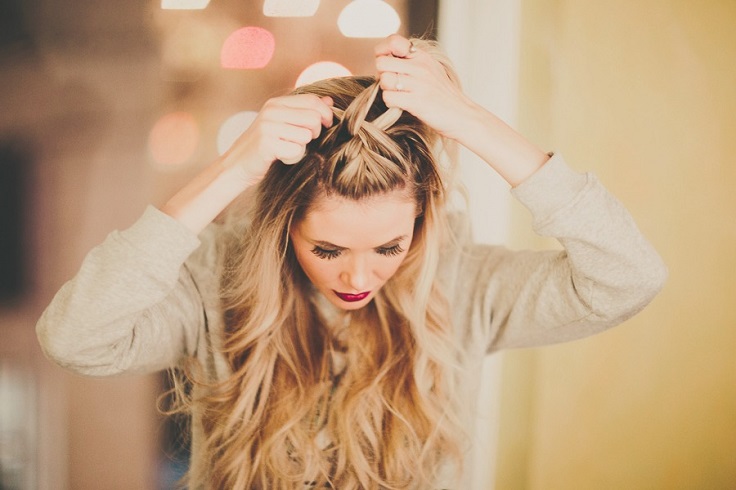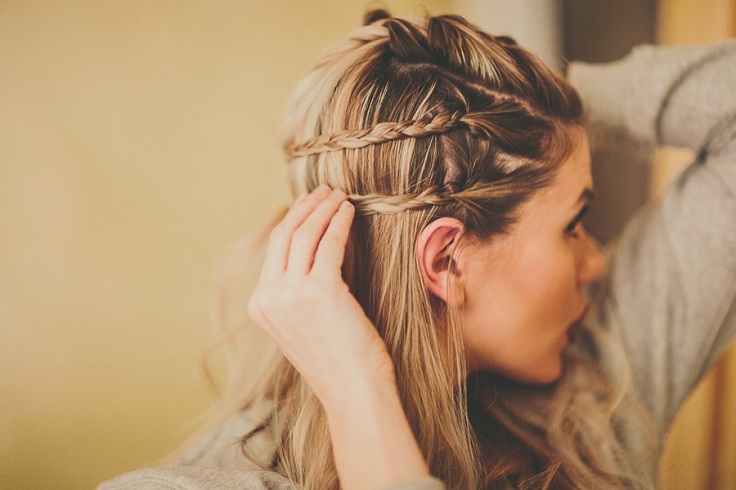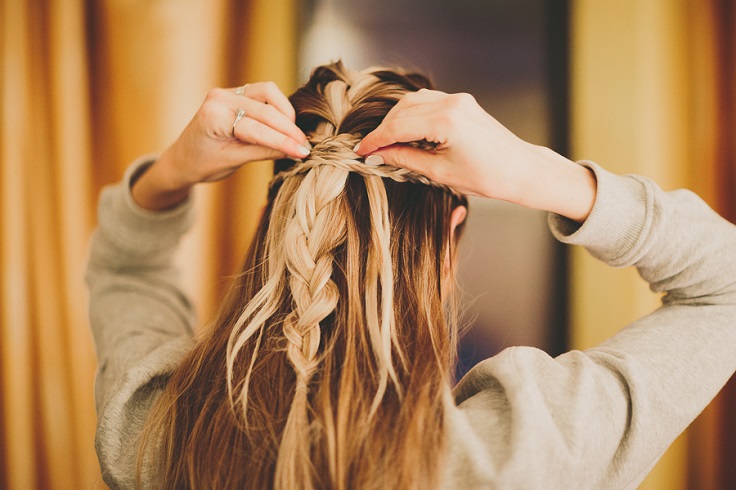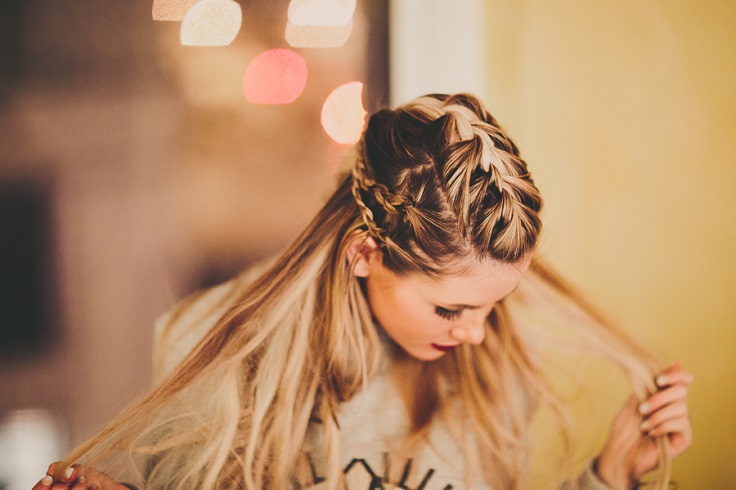 The girl in the pictures above re-created a look from the fashion week and made it easy to follow. These fun and different sized braids just blend beautifully and look amazing.
Elsa Frozen Hairstyle
The princess Elsa has a gorgeous hairstyle, and it is great for everyone. Tease the hair and then braid it from halfway to the bottom of your hair. Leave some parts hanging loosely.
Lace Braided Up-do
This is a great evening hairstyle if you want your hair to stay in place all night and look elegant. Make the two braids from the third picture, bring them together, and secure them well with bobby pins.
Messy Fishtail Bun

If you want to wear a bun, braid two side fishtail braids and wrap them together, securing them with bobby pins. Don't bother with the hairs that hang down because they will give you an effortless look in style this season.
Hippie Braids
If you want a hippie look, we recommend these super easy and casual looking braids. Braid three braids, two from the sides and one from behind, and then bring the bangs behind, securing them to stay in place. And there you have your hippie look.
Twisted Up-do

via lovethispic.com
This up-do is a little different from the others because it is made with the twist technique. Grab parts from the hair and twist them together, forming a beautiful up-do that you can wear to every occasion.
Messy 4 Braid Up-do

via weddbook.com
This hairstyle is amazing for the ones that have shorter hair but still want to wear braided up-dos. Braid for braids in your hair, and follow the steps, securing the braids one by one together, making them look like the last picture.