There is perhaps no more highly anticipated  and delicious holiday task than baking cookies. From chocolate-mint cookies to ginger-studded sugar cookies, here are some delicious holiday cookies. Spread holiday cheer with sugar, spice and lots of frosting, with these top 10 mini holiday cookie recipes. Whether you're baking for an office party, cookie swap or family get together, these cookies are showstoppers. After all holidays are all about sharing love, joy, happiness and some delicious food with your friends and family. So, surprise your close ones and start baking at least one of these delicious mini holiday cookies.
Chocolate Mint M&M Cookies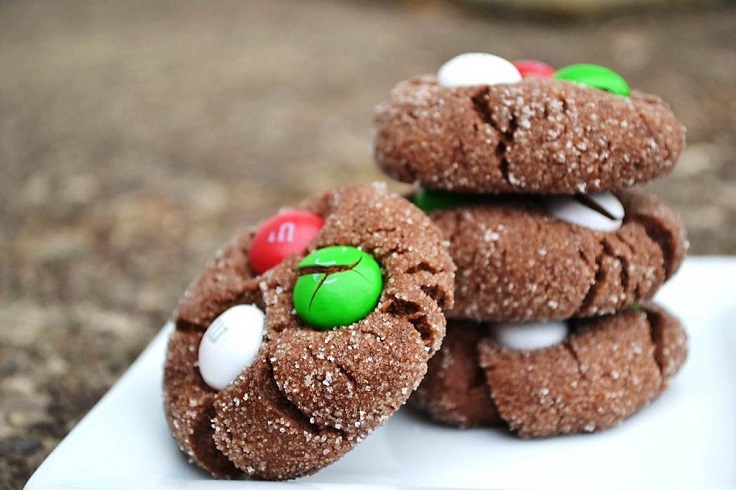 via littlebittybakes.wordpress.com
These crisp, ultra-chocolaty cookies have a creamy mint filling. They're especially good drizzled with melted dark and/or white chocolate.
Gingerbread Cookies
"My father used a lot of ginger in his baking," says Kevin Sbraga. "It adds that burst of flavor that makes you think, Wow." This sweet, candied-ginger dough can be rolled out and cut into any shape or formed into logs and refrigerated for simple slice-and-bake cookies.
Chocolate-Gingerbread Cookies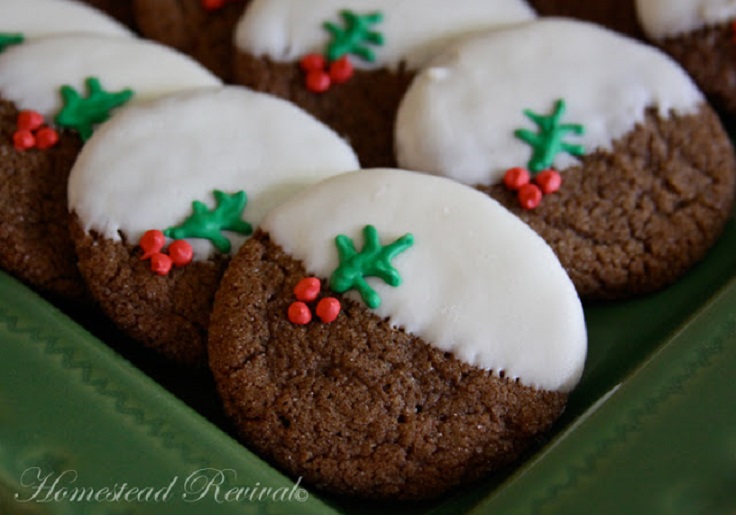 via homesteadrevival.blogspot.com
These marvelous Christmas cookies combine chocolate with spicy gingerbread. "I was tired of basic gingerbread," says Matt Lewis. "And my connection to chocolate is really deep." An added benefit of these cookies: The supple dough is very easy to work with, and the scraps can be rerolled and cut out.
 Brown Butter Pecan Shortbread Cookies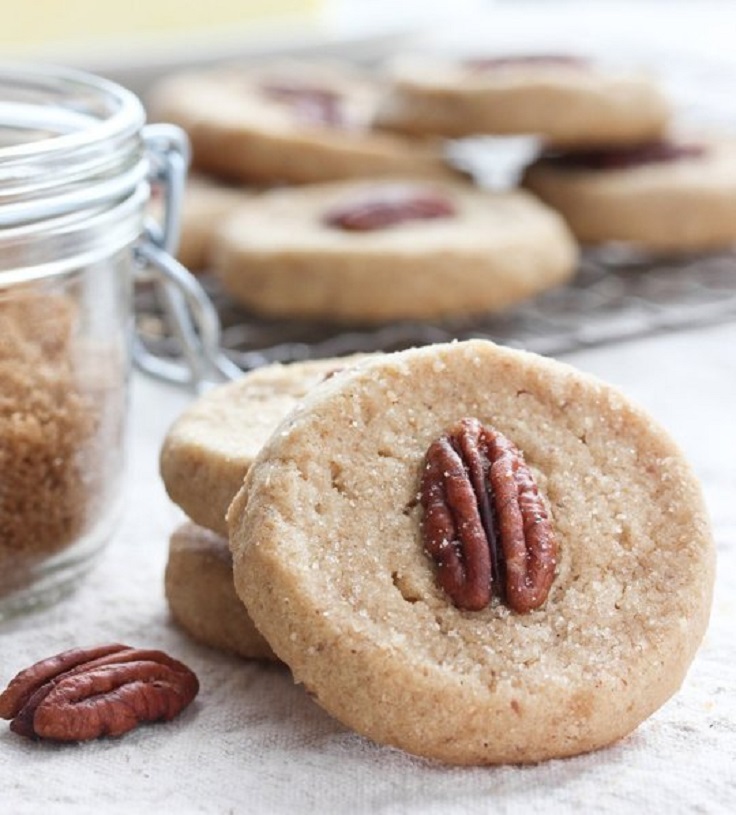 via thekitchn.com
These Brown Butter Pecan Shortbread Cookies whether tucked alongside warm milk for late-night nibbling or nestled into overflowing tins for Christmas gift giving — are destined to become a beloved new winter tradition.
Chocolate Devil's Food Cake Snowballs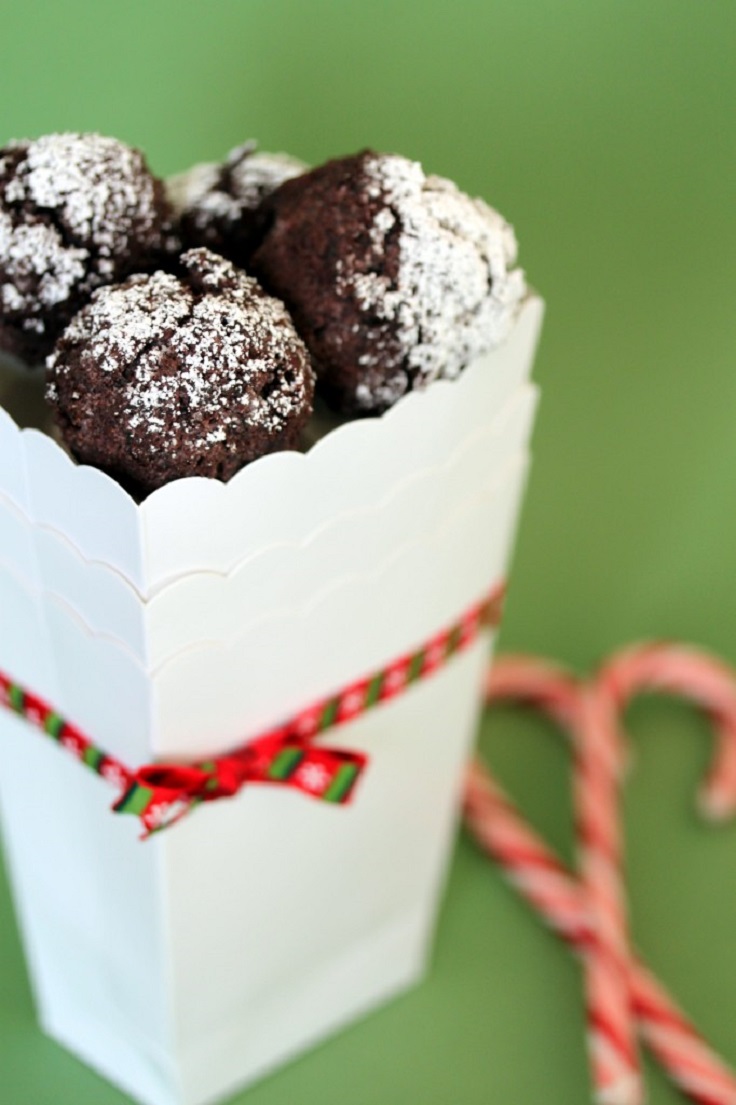 These chocolate snowballs are so mouthwatering and delicious. Easy and simple bites to wrap up and send to your friends for a cute christmas gift! They would also be great party favors for your holiday parties!
Nutella Hazelnuts and Chocolate Double-Dip Macarons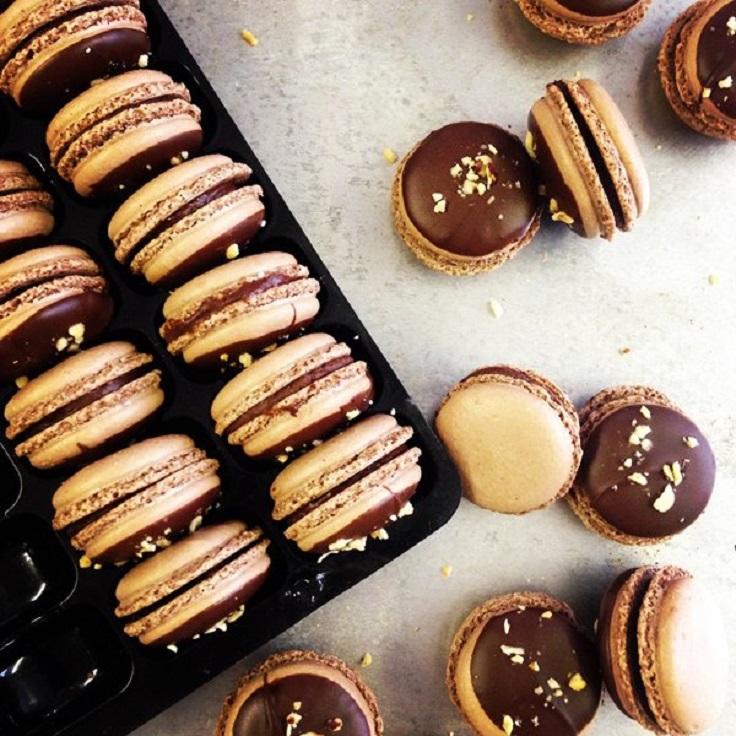 via angesdesucre.com
There's literally nothing more pleasing than spooning Nutella into the mouth straight from the jar. Well, actually there is. It's the Nutella Hazelnuts and Chocolate Double-Dip Macarons. Cocoa-meringue macaron cookies filled with Nutella, cream and dark Belgian chocolate, glazed with smooth milk chocolate and topped with crunchy crushed hazelnuts. Pure unadulterated pleasure in a mouthful.
Mini Peppermint-Meringue Cups With Ganache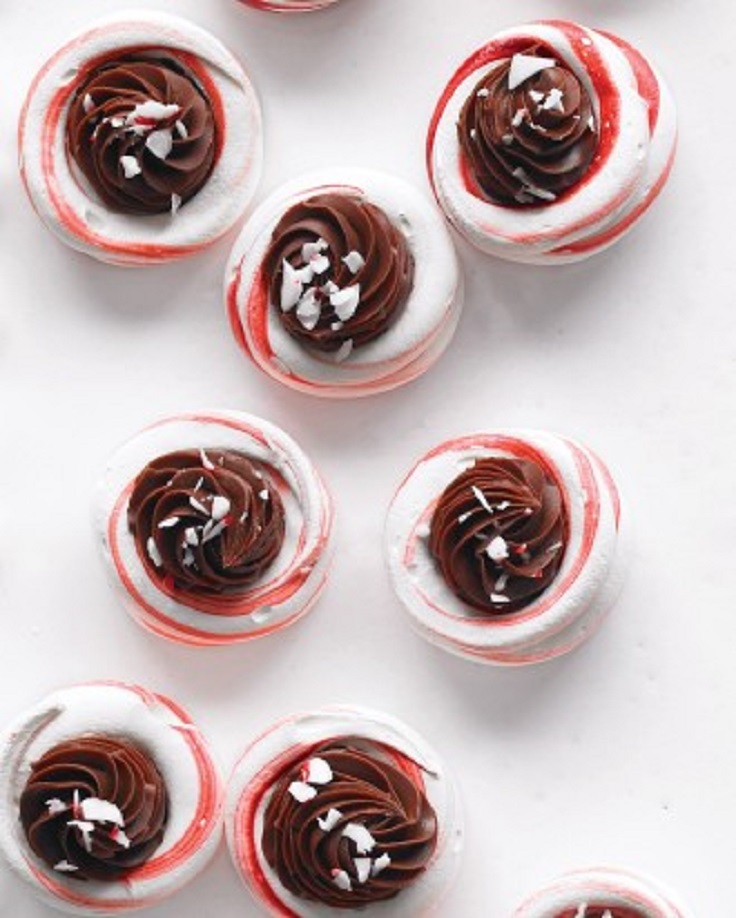 Featherlight meringue produces deliciously elegant cookies. These desserts are flavored with peppermint and dipped in chocolate ganache for a rich, luscious treat. To give these cups their festive design, paint lines of red gel-paste food coloring up the inside of an empty pastry bag before adding the meringue.
Coconut Macaroons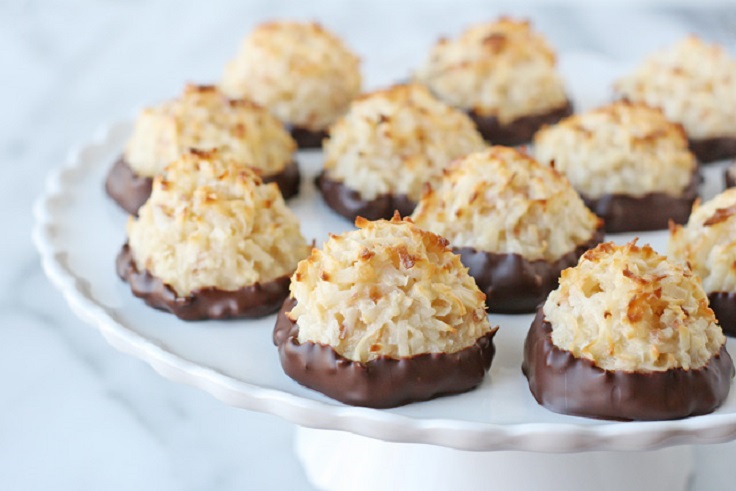 These sweet and chewy two-bite macaroons have only five ingredients (not including the delicious bittersweet-chocolate drizzle). Doesn't think all macaroons have to be round, you can make whatever shape you want, there are no rules.
Chocolate Chip Cookie Pecan Pie Bars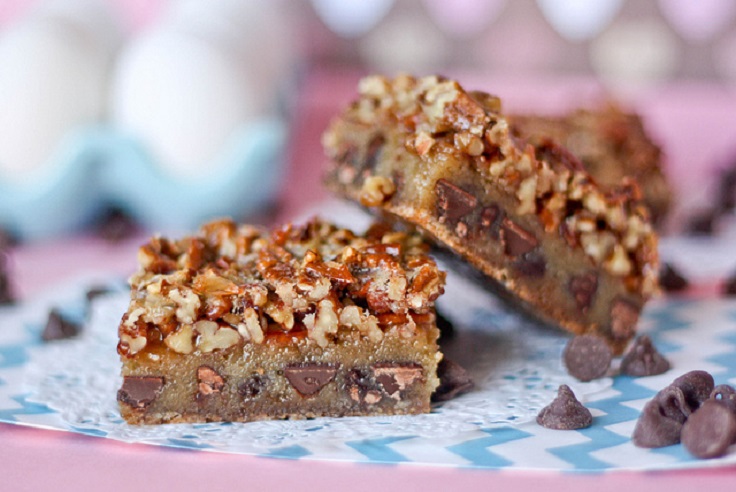 via confessionsofacookbookqueen.com
Feel free to swap walnuts or almonds for the pecans, or use half nuts and half dried cranberries for tart, chewy bars.
Jam- Filled Mezzaluna Cookies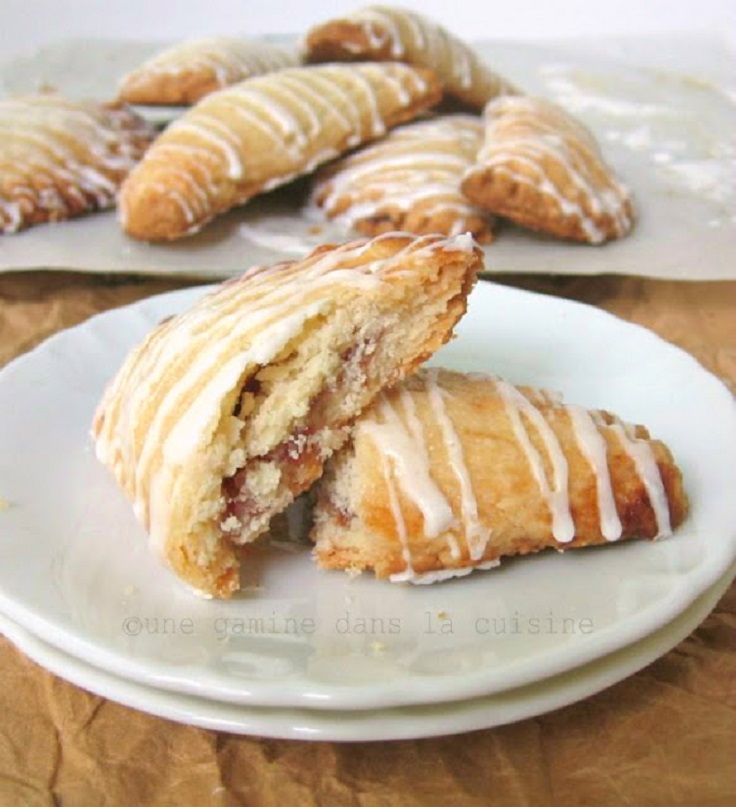 via unegaminedanslacuisine.com
These delicious vanilla-scented cookies are called mezzaluna or a half moon. Basically, it's a shortbread pastry filled with some mixed-berry jam. If you want to experiment, you can try decorate them with some white chocolate. The choice is yours.