Bright peppermint might be the perfect winter flavor because it's like winter snow, fresh with just a hint of a bite.
Paired with chocolate in many of these desserts, it's perfect for ending a festive evening in front of the fire.If you've just come inside from the cold, thaw out a little faster with a warm, gooey dessert.
We all know that there is still time for Christmas, but why not start preparing for it earlier this year?
There is no such joy, as the holiday baking time! Because of that, we have decided to show you 10 mini tasty peppermint desserts.
You can cook them for a Christmas dinner, party or you can simply eat them with a cup of tea or coffee. So let's prepare for baking, now!
Chocolate Peppermint Bark Cookies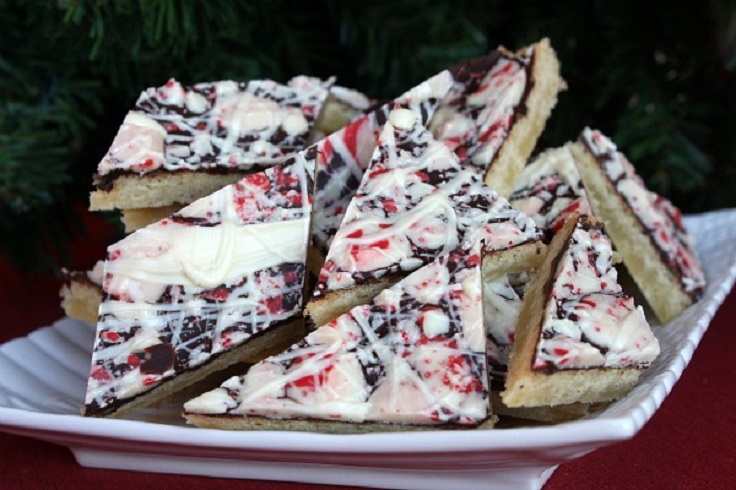 via recipegirl.com
These treats are such a snap to make, you may feel guilty serving them. But believe us, nobody will seem to mind you didn't put in much effort—they will just keep coming back for more.
Peppermint Macaroons
French macaroons are the ultimate cookie. They look cute, maybe even a little nonchalant. Maybe you think they look too girly. Or are devoid of flavor. But if you haven't tasted them, prepare to have your mind blown when you do.
Chocolate Peppermint Cupcakes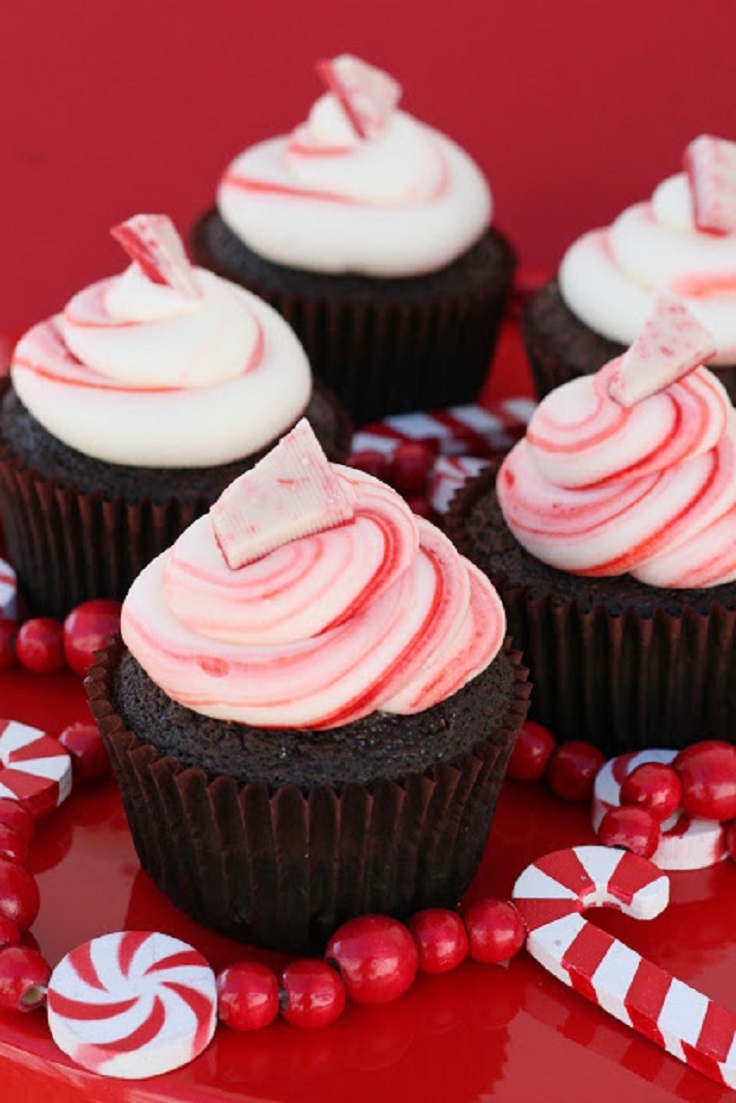 These peppermint cupcakes are delicious. Bring some of these into work, or send them in with your spouse, and see how popular you quickly become! Happy Baking!
Double Chocolate Peppermint Crunch Cookies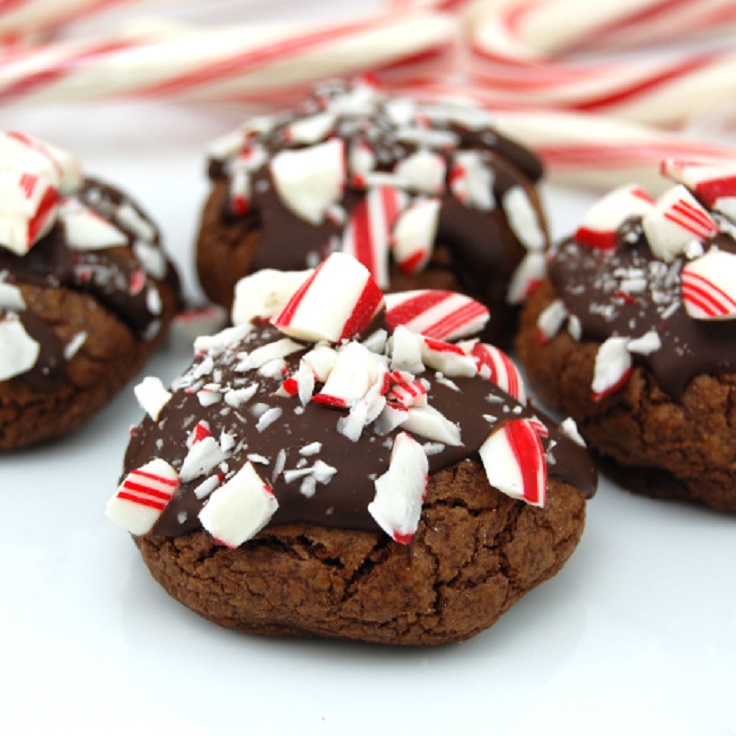 Rich and decadent peppermint infused chocolate cookies drizzled with dark chocolate and sprinkled with crushed candy canes.
Peppermint Bark Cheesecake Shooters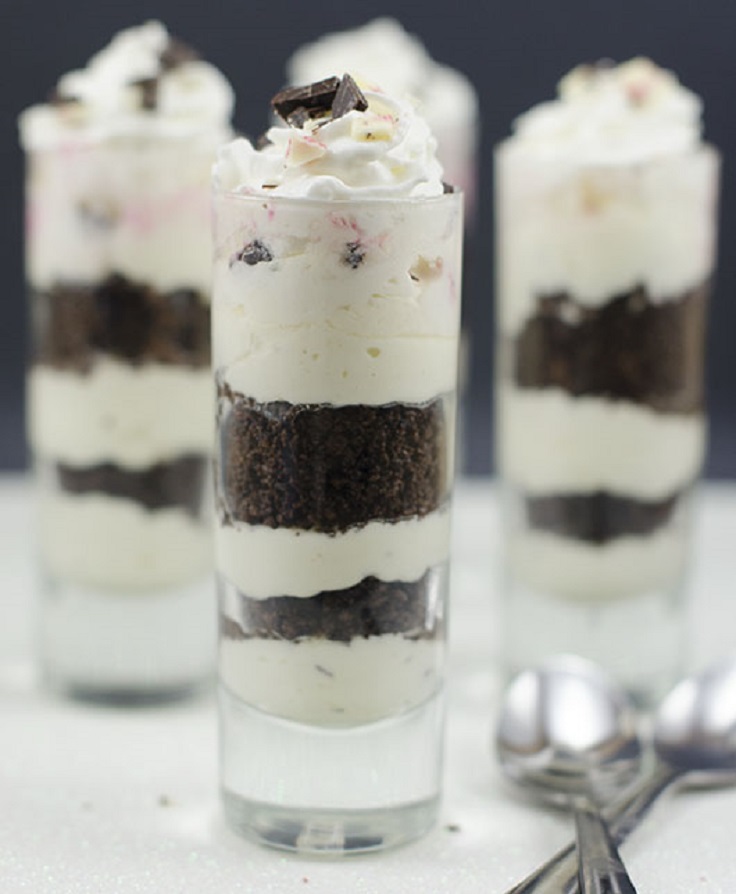 via bestfriendsforfrosting.com
These cheesecake shooters were inspired by the Peppermint Bark Cheesecake at the Cheesecake Factory. They are presented in a miniature version in 2.5 oz. shot glasses, but any small container will do also.
Chocolate Dipped Peppermint Biscotti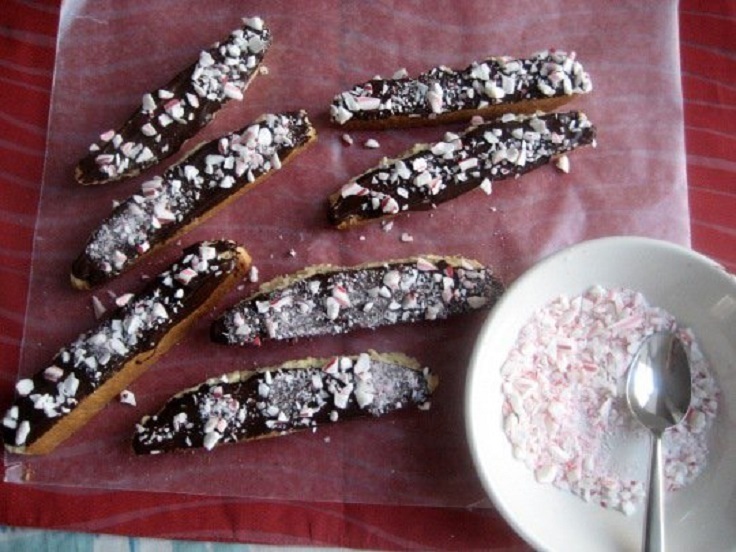 via thekitchn.com
Dipped in melted chocolate and rolled in crushed peppermint candy, this flavorful biscotti is a simply delicious dessert. Enjoy in their taste!
White Chocolate Covered and Chunk Oreo Cookies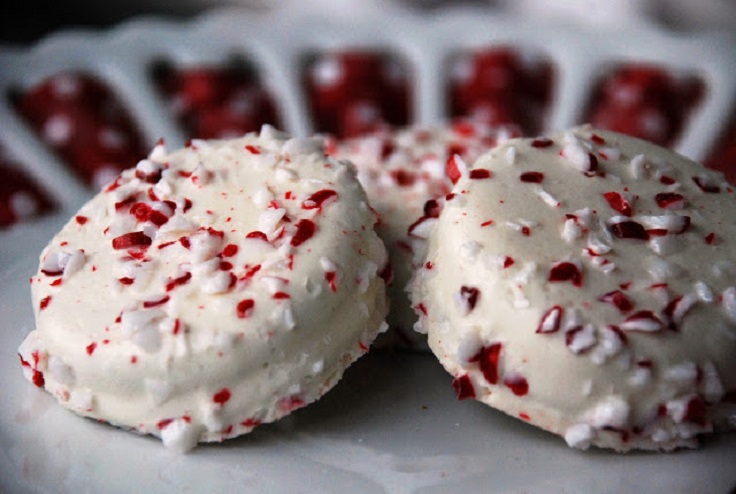 These oreos are covered in white chocolate and sprinkled with some peppermint crunches. These are so easy. There is a trick to this recipe however – Eating just one! Bon Appetit!
Chocolate Peppermint Roll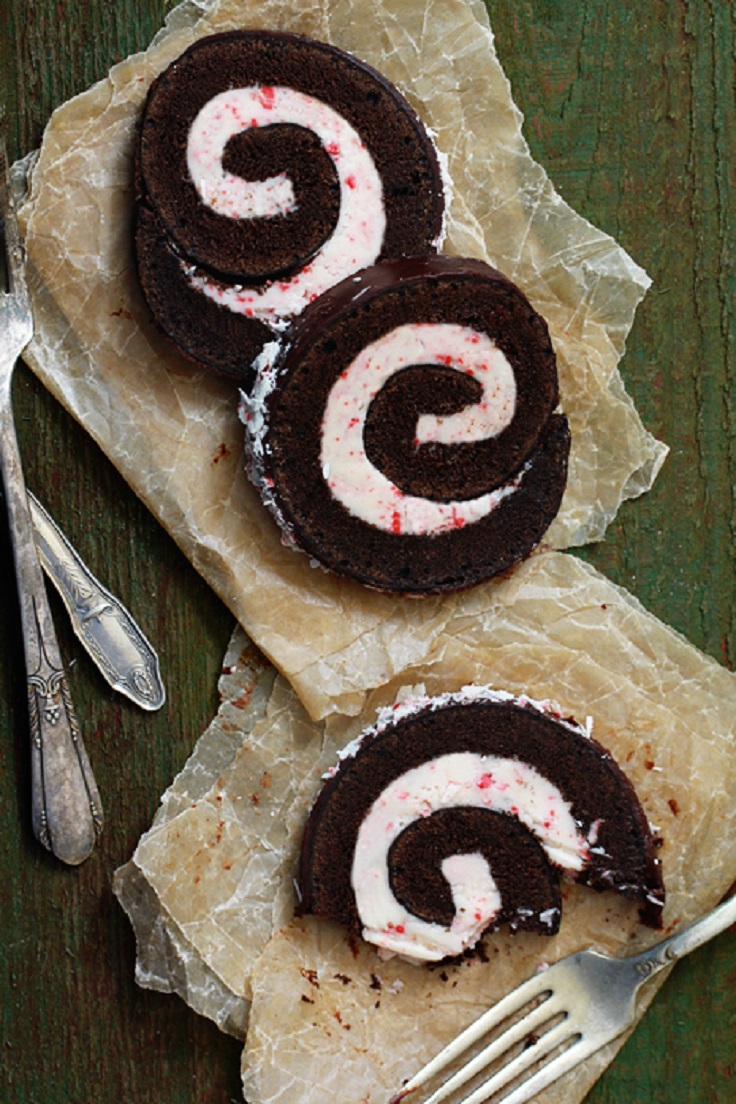 via bakersroyale.com
Put a spin on your holidays with these swirls! This recipe makes rich-tasting cookies with a minty flavor that sometimes surprises people. Pairing peppermint and chocolate is a natural. Family and friends will gobble up these sweet confections.
Peppermint White Chocolate Pretzels
These Peppermint White Chocolate Pretzels are easy to make and delicious holiday treats! We love their simple salty-sweetness, with a hint of mint.
Vanilla Peppermint Fudge
via tablespoon.com
This creamy Vanilla Peppermint Fudge only requires five ingredients which, in theory, should be easy to come up with. Unless one of those ingredients is candy cane, which in every house for Christmas, they are a hot commodity.