We know how frustrating it can be when you have a little time in the morning, and you have to do all the things in that few minutes! Find the clothing combination to wear, eat, brush your teeth, get the bag ready, make your hair, and the most complicated of all – do your makeup.
If you are one of those who need a little more time for making the makeup look like it should, then we have the best tutorials for you that don't require too much concentration and can be done in less than 10 minutes!
We will always repeat that "less is more," which is the primary purpose of these simple and amazing tutorials. From now on, your morning makeup routine will be so much easier if you follow these tutorials step by step.
Now the busy mornings won't be so stressful, and you will spare time because we know how important it is for all of us, especially when you are in a rush!
Earth Colors Makeup
via reassurednassef13.blogspot.com
The earth colors are always a great choice when it comes to wearing day makeup. They blend beautifully with the skin and make your eyes look big and fresh, and we believe that is just the kind of look you want to achieve in the morning.
Mint Shadow

via blog.lulus.com
If you want to add a little color without it looking too much for a daily look, we suggest trying this tutorial. The mint color is such a great choice, but if you want to create it with some other shade, go ahead and experiment!
Soft Natural Makeup
via pinkybellelab.blogspot.com
What is really important when it comes to shading and smudging is to follow your natural crease and use colors that are two or three shades darker than your natural color to achieve that neutral look. Find a proper brush and start blending.
Golden Sunrise Eye Makeup
via livenedup.com
This is a great tutorial, and even better is that there is an explanation for the process going on below every picture. You need to follow the details, and you will achieve this super easy gorgeous look.
Wake-Up and Make-Up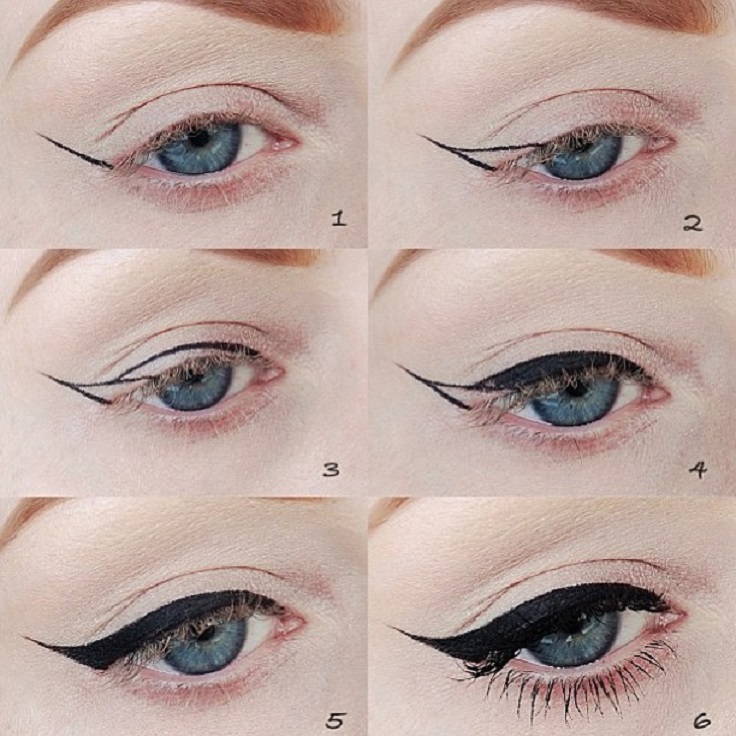 via livenedup.com
If you like simple things that you will surely love, the idea is to wear nothing but a perfectly drawn eyeliner that will exaggerate your eyes' shape. The technique to get the perfect eyeliner is so simple, and you will finish this look in less than 5 minutes.
Bronze Simple Makeup

The bronze color suits every eye shape and color because it brings a dimension, natural light, and opens up the eyes. You can never go wrong with bronze!
Easy Eyeliner Tutorial
via womenio.com
Again, for the simple ladies, a super easy eyeliner tutorial shows a little different technique that leads us to the perfect eyeliner. Add a white pencil in the water line to open the eyes even more.
Orange Shadow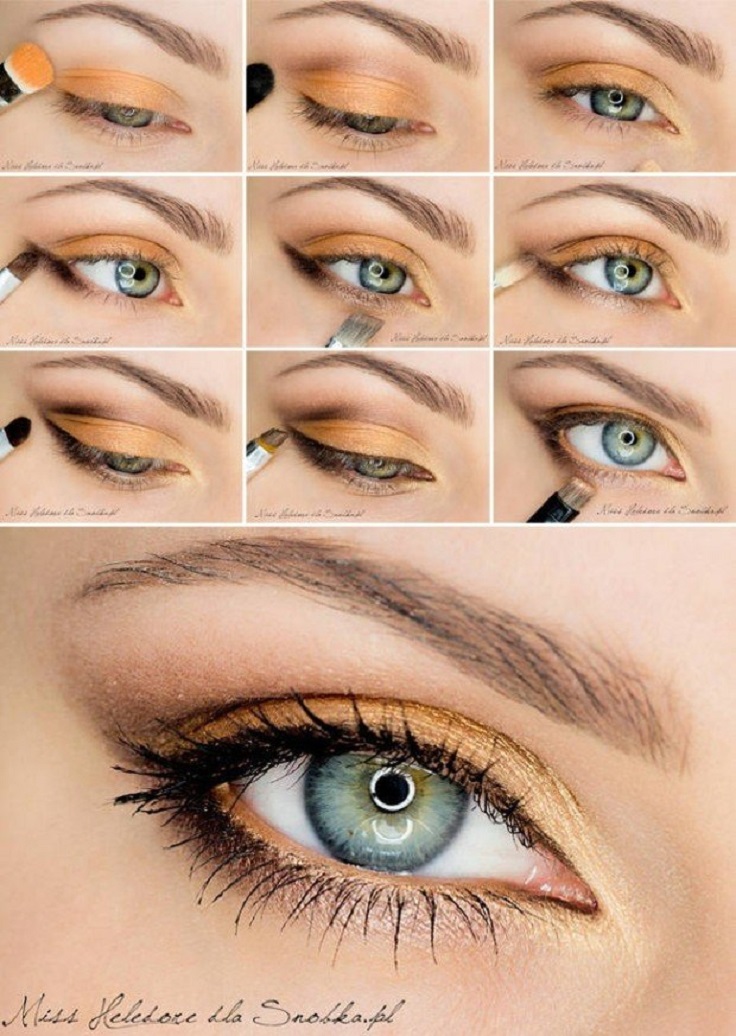 For the ones that like experimenting a bit, the orange is similar to the golden eyeshadow, but yet is a stronger shade that makes your eyes more visible but is not too much for your daily makeup routine.
White Eye-Popping Shadow

via zszywka.pl
We all know how much can white eyeshadow affect the eye shape and change it. It can instantly make you more awake and fresh. So if you are sleepy and in a rush, we recommend you using white shadow.
Chestnut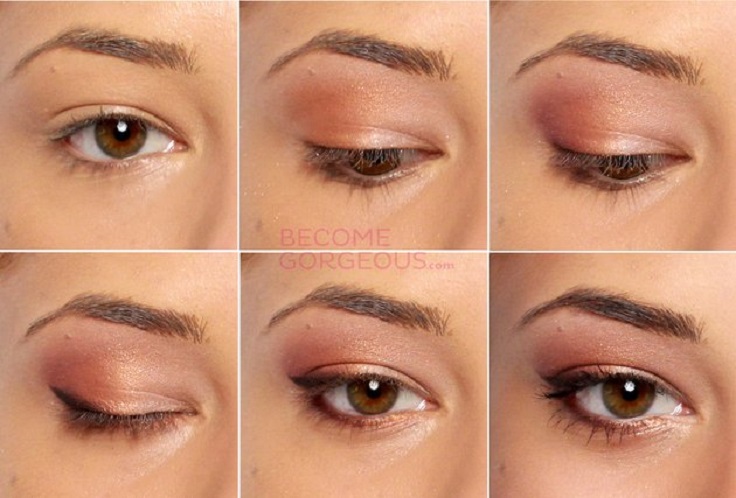 All the brown shades are just must-haves for your daily makeup routine. They will always make the look softer, natural and open up the eyes. This beautiful chestnut shade is just a great example of that.