The 2014 FIFA World Cup is the 20th FIFA World Cup, an international men's football tournament that is currently taking place in Brazil. It began on 12 June, with a group stage, and is scheduled to conclude with the final on 13 July 2014.
The 2014 FIFA World Cup, as we already said, kicked off this Thursday. Right after the games began, here's a definitive guide to whom to root for on each team, based on their unparalleled skills in the sexiness department. There are 10 very good reasons to become a football fan this summer.
Honestly, we all know that we girls are not interested so much in football, but as we said, we gonna have a lot of good reasons why to watch the matches with you guys!
1. Wesley Sneijder, Netherland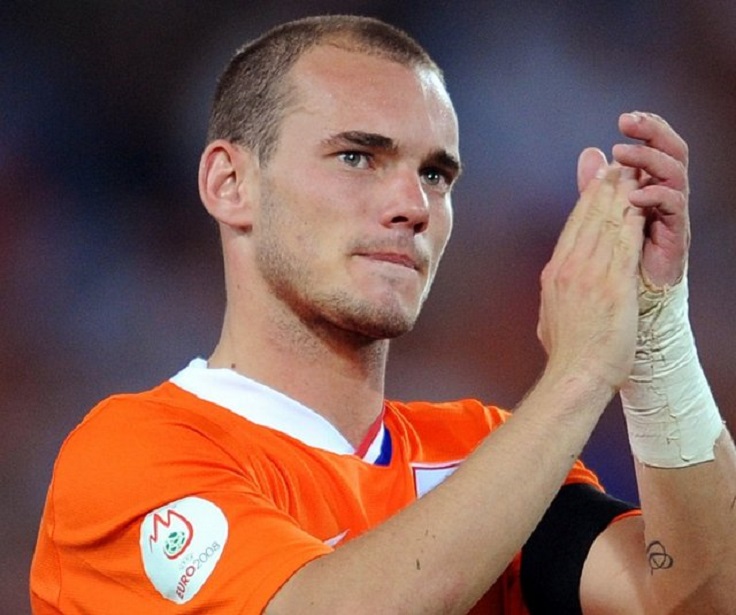 via skysports.com 
Wesley Sneijder was born on 9 June 1984 in Utrecht into a football family: his father was a player, his older brother Jeffrey played for a football team, and his younger brother Rodney plays for RKC Waalwijk. Sneijder, who is line to win his 100th cap for Holland, was part of the side that lost 1-0 to Spain in the 2010 final in South Africa.
2. Cristiano Ronaldo, Portugal
via goal.com 
Cristiano Ronaldo Dos Santos Aveiro. Date of Birth: Feb 5, 1985 (Age 29). Place of Birth: Madeira. Nationality: Portugal. Height: 185 cm. Weight: 83 Kg. Position: Striker. Squad Number: 7. National Team Page: Portugal. 
3. James Rodríguez, Columbia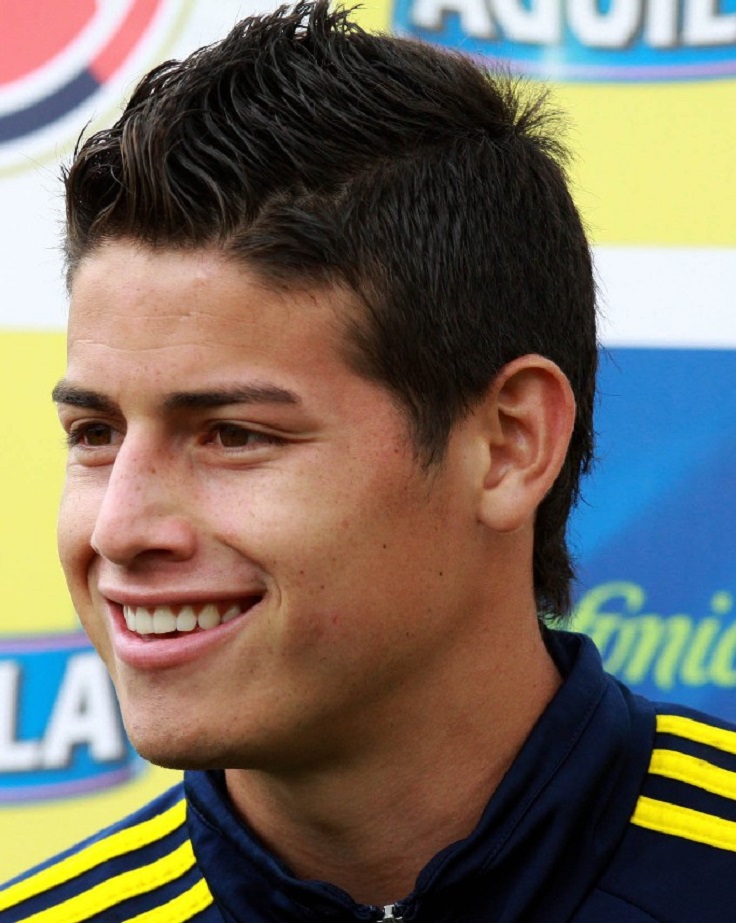 via cosmopolitan.com 
The 22-year-old Colombian is considered to be one of the most talented young players in the world right now. We'd also like to add "studliest" to the list of superlatives.
4. Fernando Rubén Gago, Argentina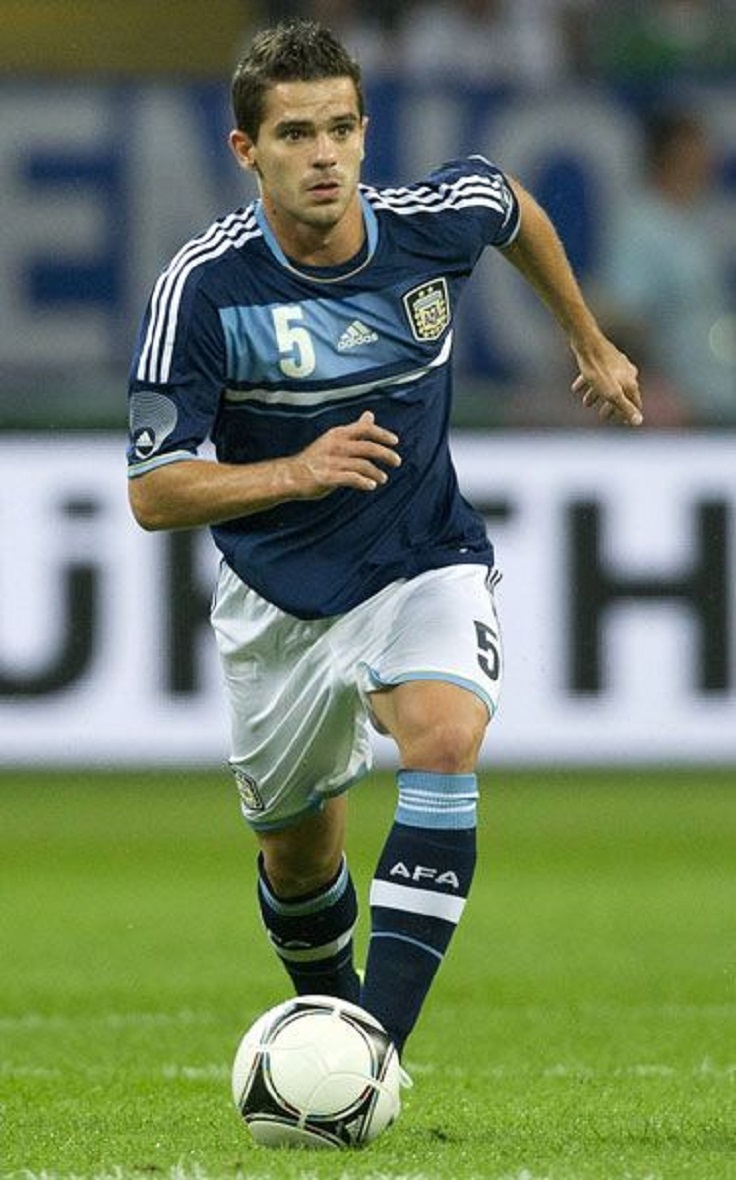 Height: 1.78 m (5 ft 10 in). Weight: 73 kg (161 lb). Born: 10 April 1986. Birth Place: Buenos Aires. Position: Midfielder. The man most able to help Lionel Messi shine at the Brazil 2014 World Cup, Fernando Gago, must start every game for Argentina.
5. Haris Medunjanin, Bosnia & Herzegovina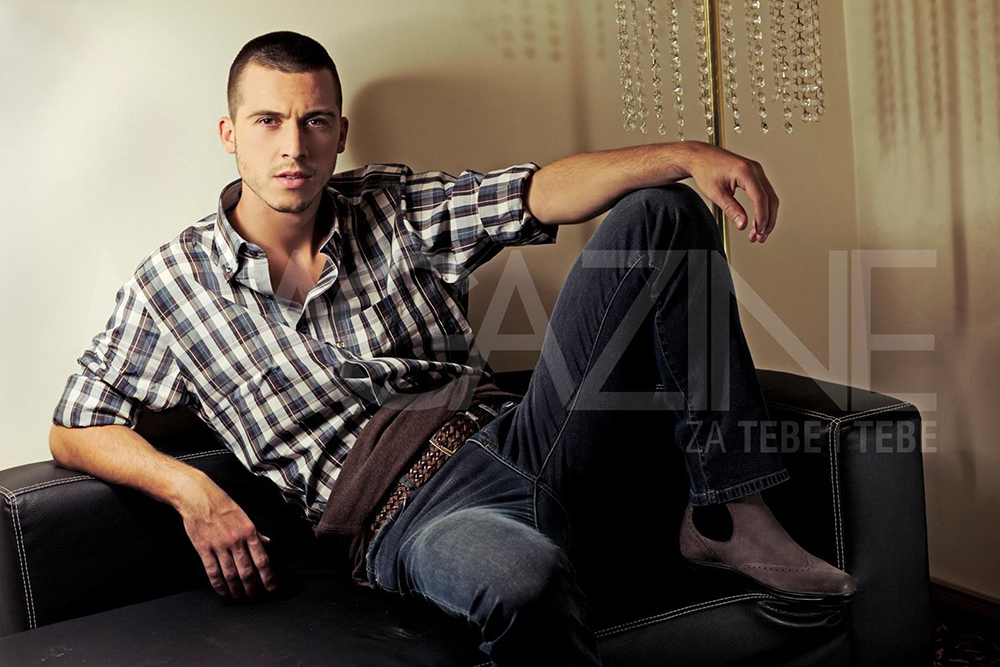 After his first appearance on the pitch in Rio the ladies gone mad. The Bosnian player is one of the most popular hunks in Europe. Haris is born in 1985 in Sarajevo, Bosnia and Herzegovina, currently playing for the Turkish soccer club Gaziantepspor.
6. Claudio Marchisio, Italy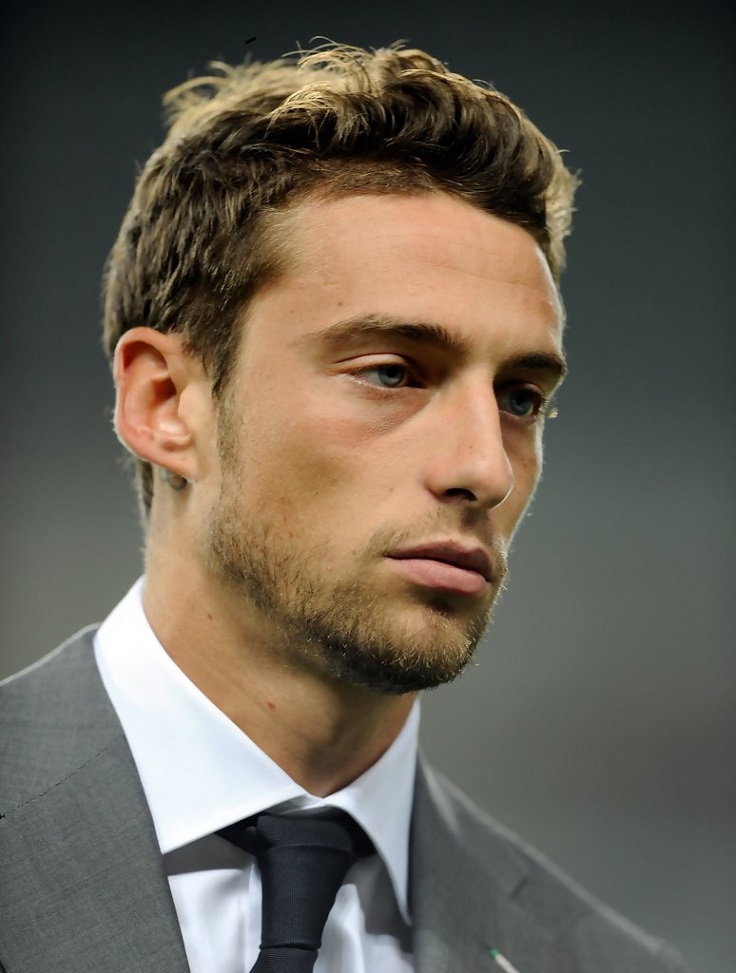 via whoscored.com 
Current Team: Juventus. Shirt Number: 8. Positions: Midfielder (Center, Left). Age: 28 years old (19-01-1986). Height: 179cm. Weight: 76kg. Nationality: Italy. 
7. Gökhan Inler, Switzerland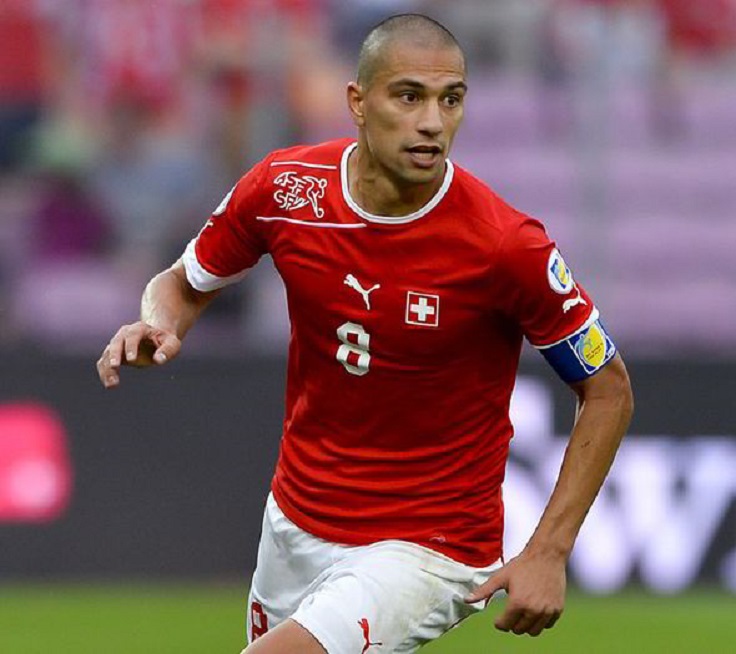 via whoscored.com 
Current Team: Napoli. Shirt Number: 88. Positions: Midfielder (Center). Age: 29 years old (27-06-1984). Height: 183cm. Weight: 79kg. Nationality: Switzerland. 
8. Adam Larsen Kwarasey, Ghana
via ghanaweb.com 
On 12/12/1987, Kwarasey was born in Oslo, Norway to a father from Ghana and a mother from Norway. He holds Ghanaian, Norwegian and Danish nationalities.
9. Alexis Sanchez, Chile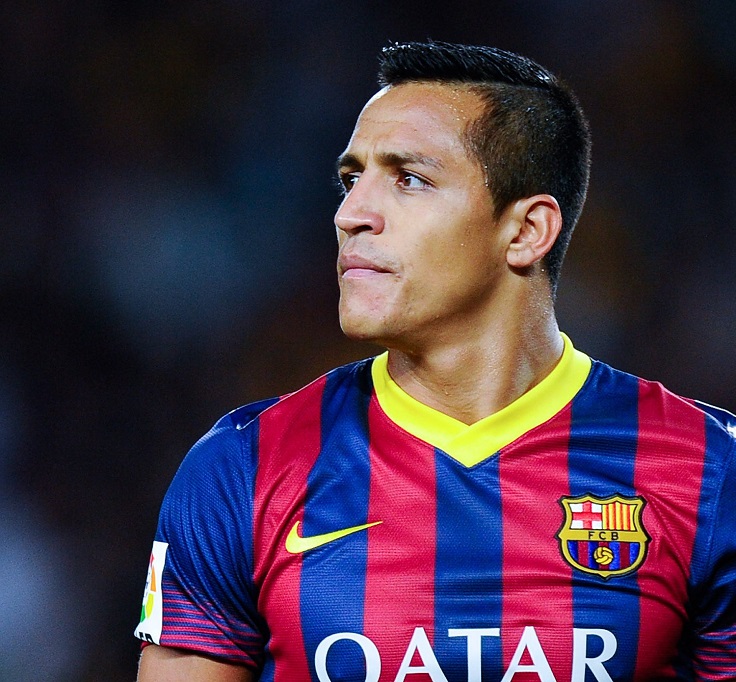 via whoscored.com
Current Team: Barcelona. Shirt Number: 9. Positions: Attacking Midfielder (Center, Left, Right) Age: 25 years old (19-12-1988). Height: 168cm. Weight: 62kg. Nationality: Chile.
10. Givanildo "Hulk" Vieira de Souza, Brazil
via goal.com 
Givanildo Vieira de Souza (born 25 July 1986), commonly known as Hulk, is a Brazilian professional footballer who plays for Zenit Saint Petersburg and the Brazil national football team, as a forward.