Life is better when is painted with vivid colors, don't you agree? Well, for some places on this Earth, you don't need to put your pink glasses on to be amazed. They are so colorful that they make you think you're not in the reality but a tale designed by the most creative and open minds.
Selecting the top 10 places you will love to visit if you are one of those people who lust to escape from the reality. And to tell you the truth, I don't doubt that there are many of us out there! So, what is your next destination – Poland, France, Portugal or Italy? Bon voyage!
Ebeltoft, Denmark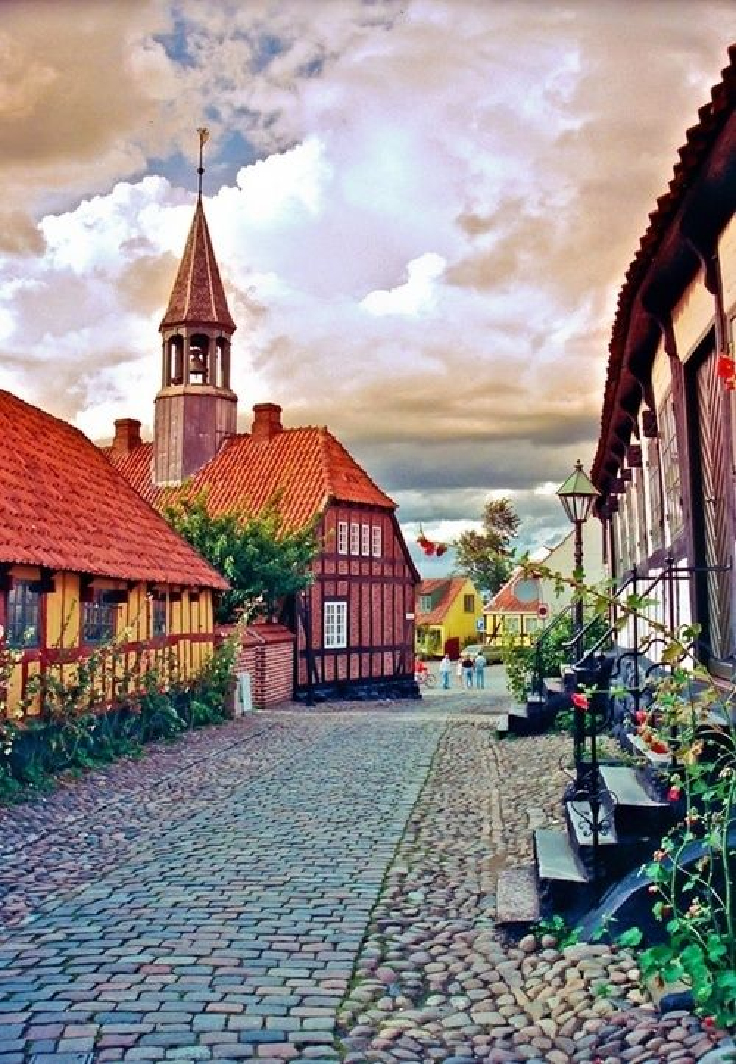 Photo credit to cooolphotography.blogspot.sk
Ebeltoft has a pretty, old section of town with colorful houses and cobblestone streets, and it also has a beautiful waterfront and harbor! An old port town on the central east coast of Denmark. Ebeltoft has all the ingredients you need for a summer getaway. Its beaches and a classic warship attract large numbers of ice-cream-eating holidaymakers, and the pretty, beautiful national park, not forgetting the mega colorful surroundings.
Cologne, Germany
Photo credit to pinterest.com
Cologne is a 2,000-year-old city that crosses the Rhine River in western Germany. It is the region's cultural hub. A landmark of High Gothic architecture set amid reconstructed old town. The row of houses has been rebuild many times especially after WW II, that stand facing the little cobbled square in front of St Martine Great Church. Most are now restaurants, and the history of their development is on the display of walls. Many houses are draped in colors amazing to the eyes. A place to definitely recharge the batteries.
Agueda, Portugal
Photo credit to mymodernmet.com
If there is a time to be in Águeda it would most definitely be within July when the town is swept up in the color, creativity, and fun of the AgitÁgueda festival. This three-week event turns the center into an arty wonderland, with spontaneous performances and extraordinary art installations throughout its streets. The rest of the time it's a peaceful country settlement where the coastal plain in North Central Portugal is broken by low-lying mountains. 3 weeks is all you need to marvel at the wonder and energy this place creates.
Mala Strana, Prague, Czech Republic
Photo credit to flickr.com
Malá Strana also known as Lesser Town, is a hillside area with views across the Vltava river that crosses the old town. Plentiful hotels, casual eateries, and traditional pubs line its narrow streets, and visitors scribble messages to the late Beatle on the infamous John Lennon Wall. The riverside Kampa area offers fine dining, and exhibits of photos and letters at the Franz Kafka Museum. Peacocks roam freely at Wallenstein Garden. One would be bathed in rich history and amazed at the amount of color, wishing that everywhere on Earth would apply a small, simple, and effective principle.
Tokyo, Japan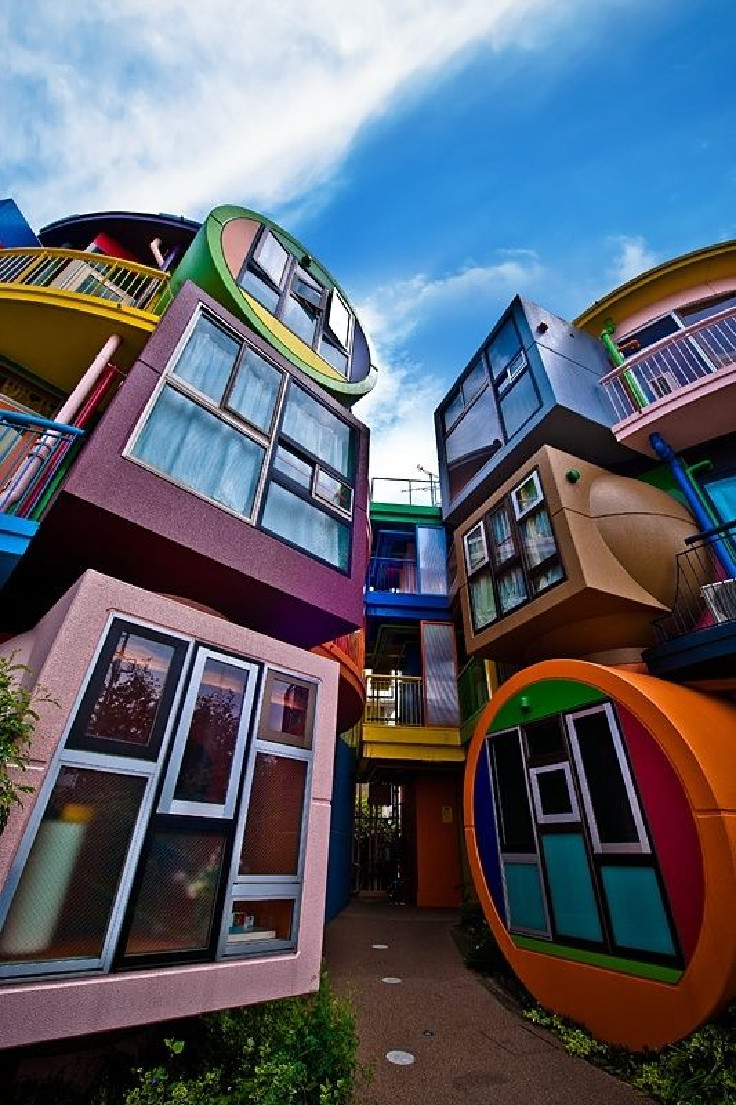 Photo credit to incredible-pictures.com
Tokyo, Japan's busy capital, mixes the ultramodern and the traditional, from super bright and colorful neon-lit skyscrapers to calmer and more respectful historic temples. The opulent Meiji Shinto Shrine is known for its towering gate and surrounding woods. The Imperial Palace sits amid large public gardens. Unlimited thousands of kilometers of color throughout the city.
Venice, Italy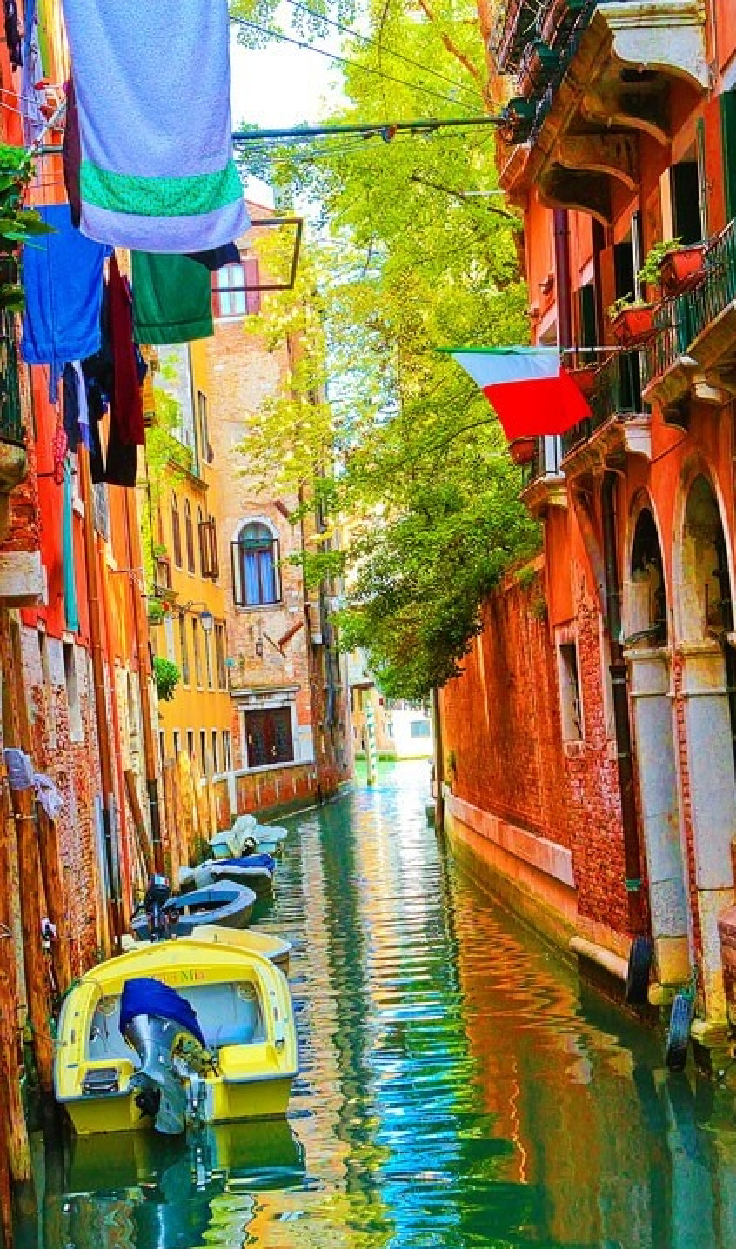 Photo credit to travel-and-see-the-world.blogspot.com
Venice is the capital of northern Italy's Veneto region and has been built on more than 100 small islands in a lagoon in the Adriatic Sea. It has no roads, just canals including the Grand Canal thoroughfare which is lined with Renaissance and Gothic palaces. The central square, the Piazza San Marco, contains St. Mark's Basilica, which is tiled with colorful Byzantine mosaics, and the Campanile bell tower offers views of the city's red roofs. Venice can take on a melancholy feel, including Burano's super colorful and brightly painted houses that clearly stand out from the rest.
Montreal, Canada
Photo by Jackie Rueda
Montréal is the largest city in Canada's Québec. The Plateau is a neighborhood in Montreal known for its colorful, vibrant, artistic community. It also has a strong hippie bohemian spirit. Of course, it's also known for its classic Montreal-style houses. The Plateau is full of colorful houses very similar to the ones in Saint-Louis Square. They are the most photographed houses in Montreal.
Wroclaw, Poland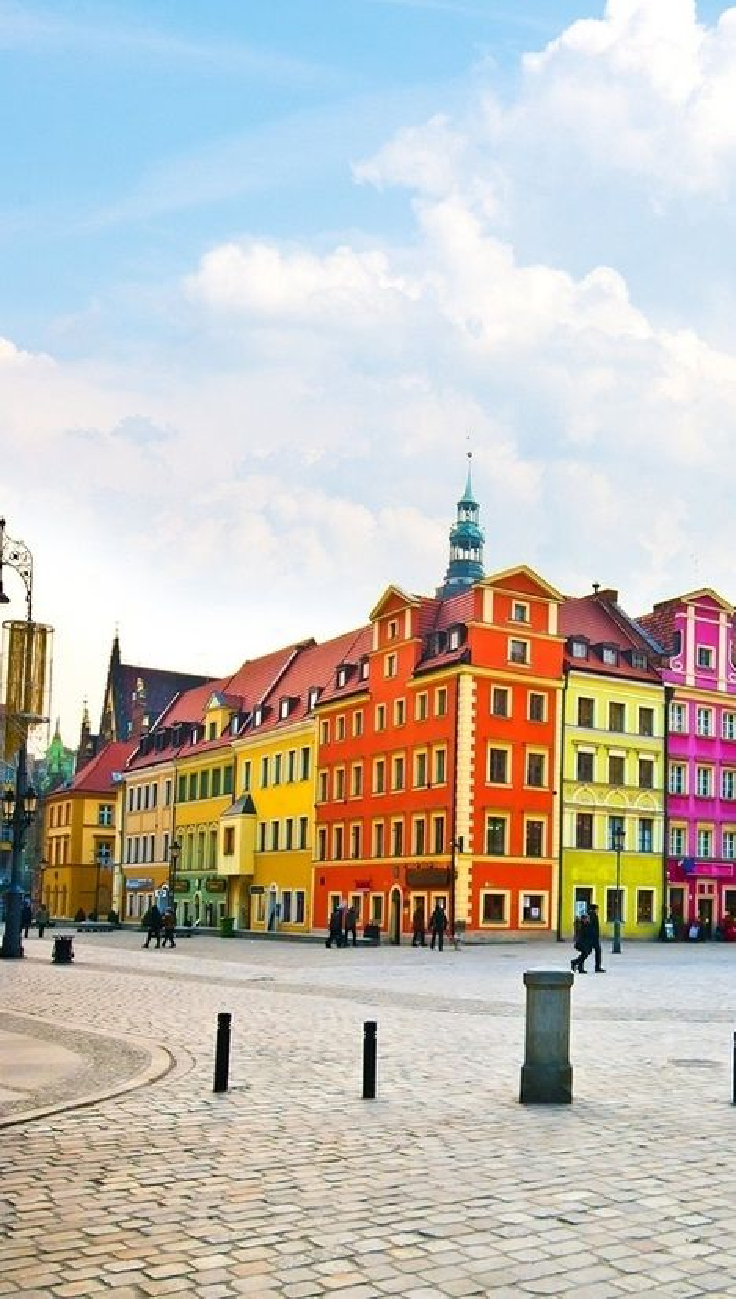 Photo credit to buzzfeed.com
While the cities of Kraków and Warsaw are the biggest tourist destinations of Poland, for you world war history buffs and passionate people, there is another city that should be on your radar, and it is called Wrocław. Even though Wrocław is the largest city in western Poland, its unique charm, magnificently beautiful architecture and vibrant colors make it one of Poland's prettiest, colorful destinations. Walking in its square simply puts a smile on your face. The colorful building will leave you in disbelieve you are in Poland.
Provence Village Of Menton, France
Photo credit to Martin M303 – Shutterstock
Menton is nestled on the edge of the Franco-Italian border so the village provides a wonderful mix of French and Italian culture and architecture. A town on the French Riviera in the southeast of France and has hundreds of colorful houses enough to brighten the dullest of days, although for over 330 days sunshine is very present. One of the most picturesque parts of Menton is the impressive harbor area and its colorful old city in the background. It is absolutely gorgeous with so much history and charm.
Burano Island, Italy
Photo credit to timesofindia.indiatimes.com
Picturesque Burano is known for its brightly-colored fishermen's houses and its casual restaurants and trattorias serving fresh seafood from the lagoon. The Museo del Merletto has exhibits on the development of lace-making in the area, and shops sell lace products like linens and clothes, as well as the beautiful local butter cookies called Bussolai Brunei. The city overhaul welcomes anyone appreciating the simple beauty of terraced houses all within an incredible, colorful environment that oozes with charm.