The sunset is maybe the most beautiful part of the day. The color palette that it provides, the purple sky, all the shadows, and the silhouettes create a magnificent sight to enjoy.
It's amazing how all the fuzz during the day, the chaotic traffic on the streets, the working people in a hurry – suddenly it all calms down as the sun goes away and leaves the night to take a place. It's a pity we can't freeze this magnificent part of the day to admire it a bit longer.
For that reason, we have selected the most beautiful photos of sunsets that you can enjoy as much as you like!
Wooden Path Sunset
Photo credit to pinterest.fr
Have you ever spent so long on the beach, in the warmth of the sun having tanned for most of the day? Had a couple of cocktails, relaxed and enjoyed with friends or family, or simply wanted to recharge your own personal batteries, and took alongside you a good book? Then, you would have accidentally stayed longer than anticipated but lucky you, as you would be able to then see the most beautiful of sunsets over the Horizon seeing the sea end so to speak. The sheer beauty of contracts, having a mystical tint to nature's phenomenal colors while the sun is descending deep in the sea, from the wooden path. Breathing picture.
Journey With Friends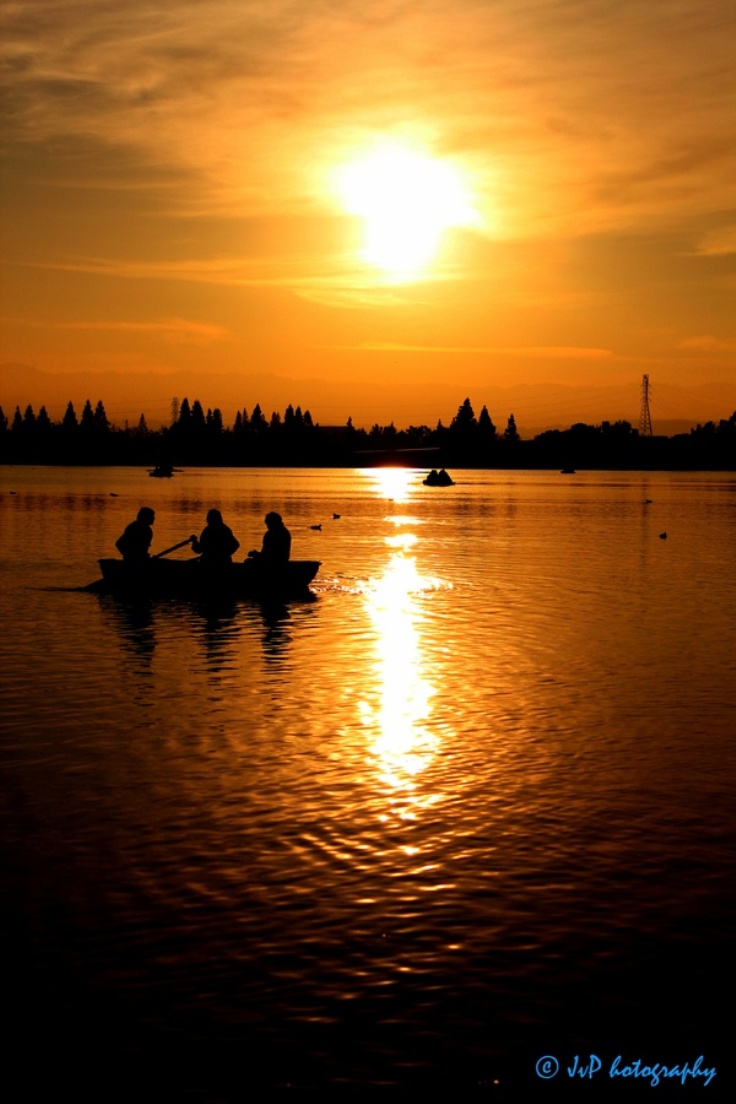 Photo credit to Jay Sabapathy
So, you planned a boat trip with your friends and purposely went out on the water later than anticipated to catch perhaps the sunset? From the photograph we clearly see the ripples of the sunset colors painting the water in a fiery manner, almost setting the tire later on fire. Beautiful spot to be in and admire the peace and quiet, and the world's marvel that we tend to take for granted. And we shouldn't; here is an example of nature reminding us how beautiful simple things of life are, and enjoying a blessed moment alongside our preferred people on the planet, even if it is for only a few short minutes.
Brooklyn Bridge Sunset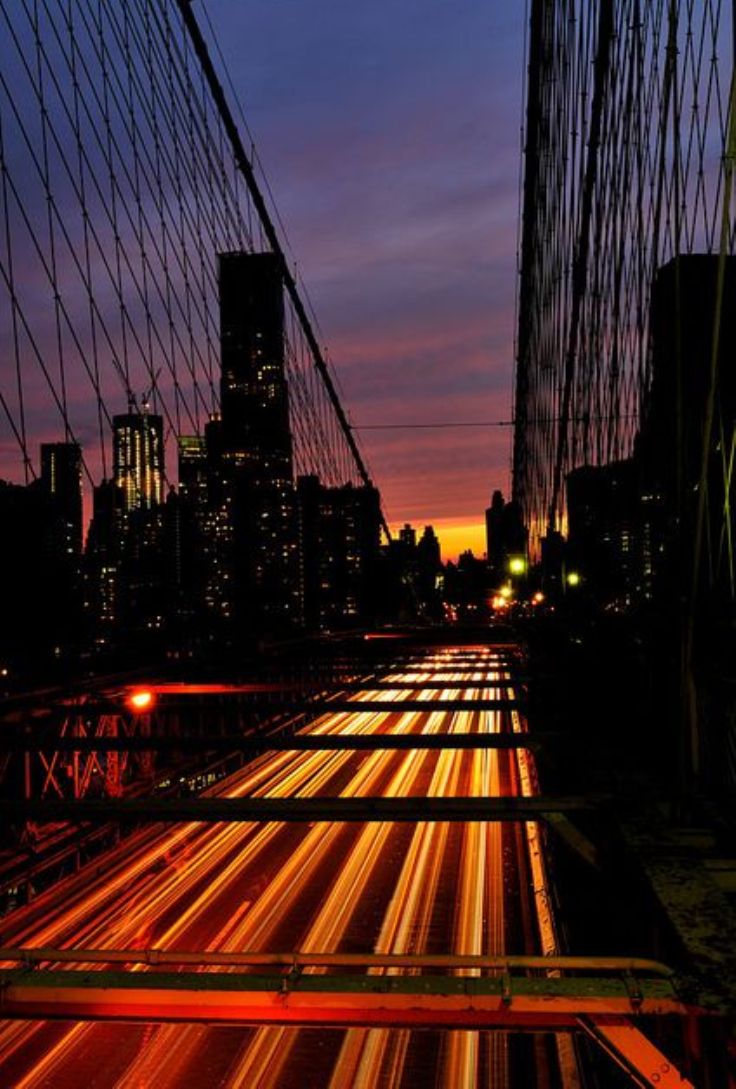 Photo by wing101
If you are from Brooklyn or have ever visited the city, and finished work a little later than planned, then you would have noticed one of the most beautiful sunsets you wished your other half saw in your car. Or on top of the Bridge itself. The fast camera shutter made all the car lights fuse together, making a seemingly colored line reflecting the same color as the sunset. Super smart photograph, emulating the sun setting on the sea or like the roads was one big stretch of water. You might wish to stay back at work longer than planned next time.
Coloring The Mountains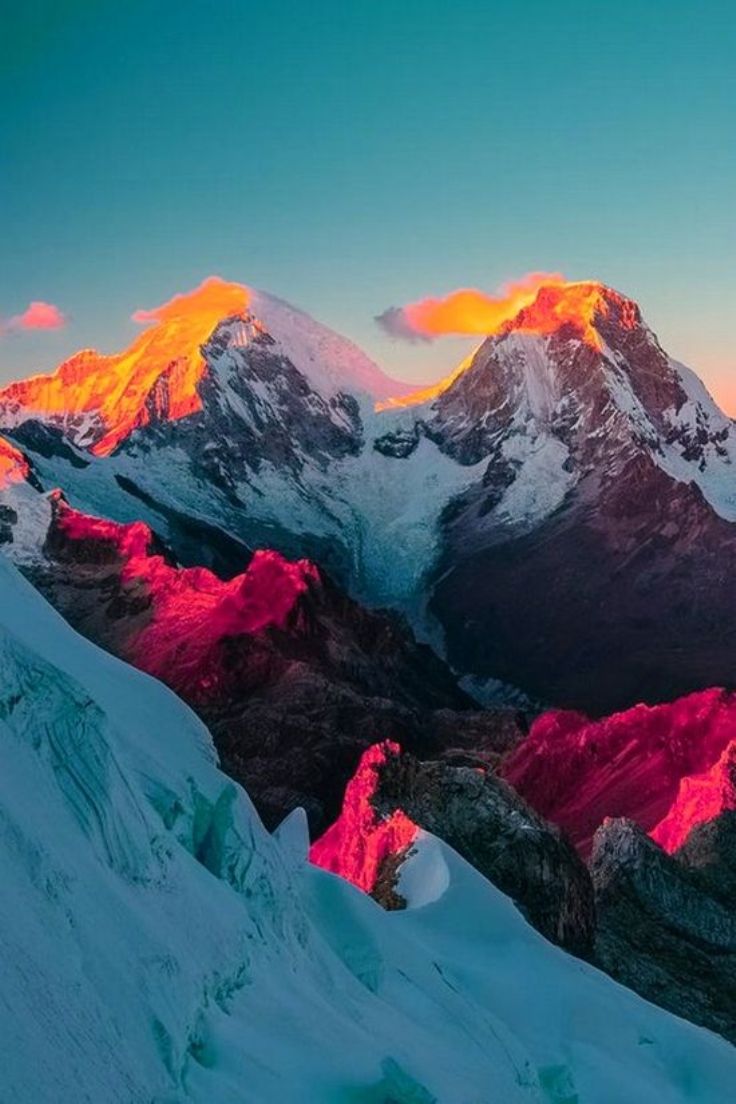 Photo credit to 122-west.tumblr.com
The photograph looks like someone took it into CGI mode, or someone rather talented had smart colored crayons adding complexity to the already natural beauty of nature. It looks unreal and ever so beautiful. Nothing beats mornings on top of a mountain having a warm cup of tea or coffee, seeing all the crips white freshly dipped snow on top of the highest peaks, but one cannot deny the cheerful beauty of the sunset onto the very top of the mountains. It almost seems as if a volcano erupted. Something ever so mysterious about mountains and sunsets.
Hanging Out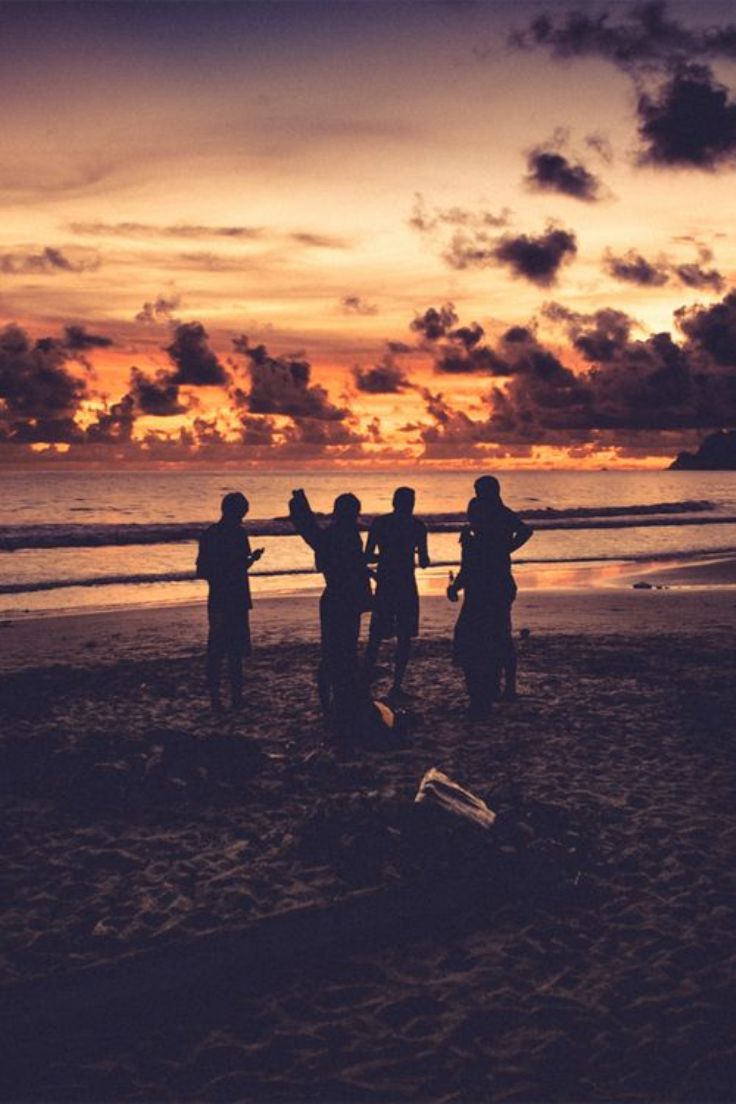 Photo credit to blackswandive.tumblr.com
One can argue that there is nothing better than hanging out with your very best buddies. It can be anywhere. Chances are you will be having a great time no need for much faffing around. However, if you are a bit sentimental, and wish to share something beautiful with them at no extra cost, then we suggest you take them to a place they'd never forget; sharing special moments together talking about every random thing that comes into everyone's mind. Something you could all share together and some things no one else on the planet will share at the very moment in time in this very same location as you. A unique time, with a unique friendship.
Paddle Boarding Sunset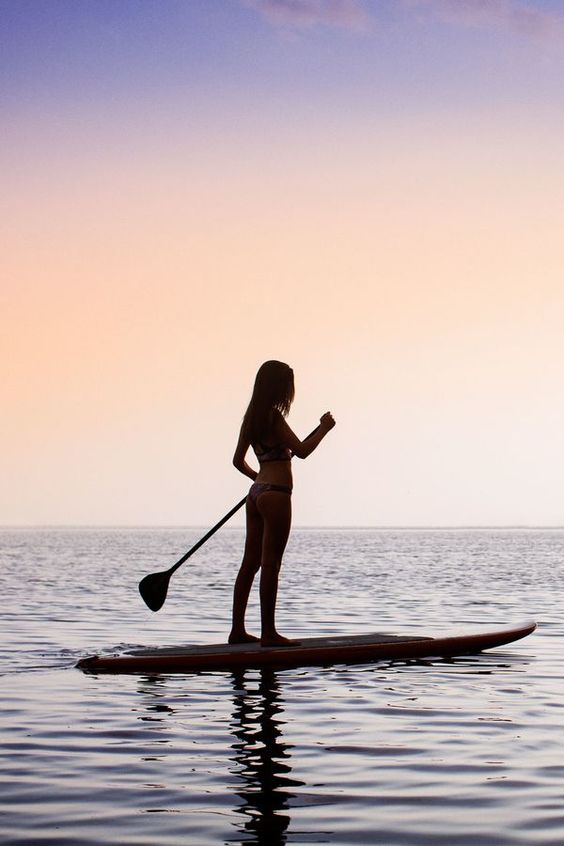 Photo credit to elle.de
You are not a big fan of overtly dangerous water sports but opt for the time of your life, alone, having superb quality time for yourself without anyone around. Just you, your paddle, and your board. Nothing better at times than recharging the battery having a little "me time". And wow, what a way to do it. It is so magical with a feeling of emptiness we are getting from the sunset and photograph. Yet, with full of colors. We can imagine the thing in the mind of the person paddling along. A life's pure moment seeking peace and quiet with beauty no one can share but that one person.
Osaka, Japan Sunset
Photo credit to dlifejourney.com
The busy city of Japan, Osaka is famous for its famous architecture, nightlife, and hearty street food. However, the sunset is not to be missed. If you are fortunate enough, do wait for it, it is well recommended. Osaka has one of the most beautiful sunsets on the island, especially when surrounded by the many hundreds of skyscrapers with the lights about to go on. The mixture of the eclectic city mixed with nature's phenomena is simply incredible. Get to the harbor, and enjoy.
Monkeys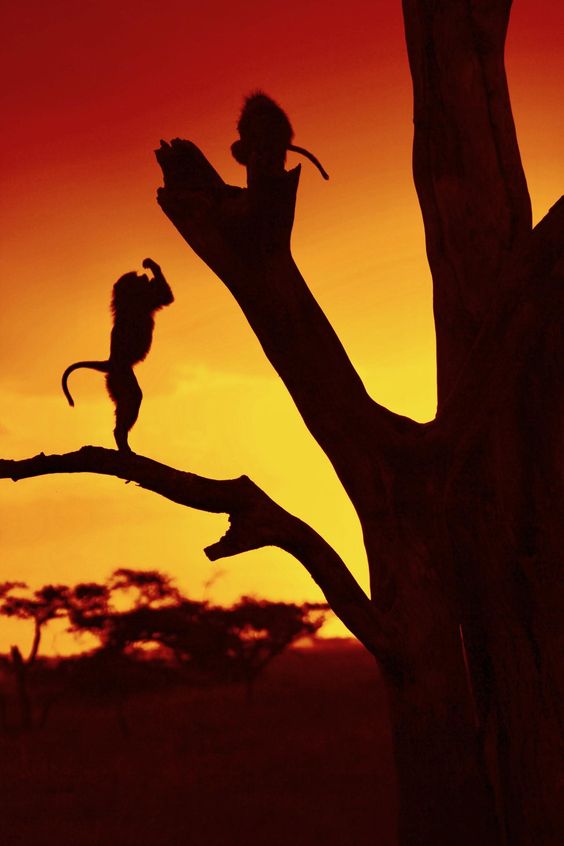 Photo credit to reddit.com
The animals in their kingdom, prey, or predators must have the time of their lives during sunset. It almost makes us wish that for just one moment, every wild animal stops their daily routine and stops following their channels to stop and admire what we as humans can admire. Even, we can only wish and imagine having a magical remote that stops time to get to admire the daily sunsets although some are always more special than others. This picture breathes wildlife making u in peace with everything even for just a short moment. Just unbelievable.
Girona, Spain Sunset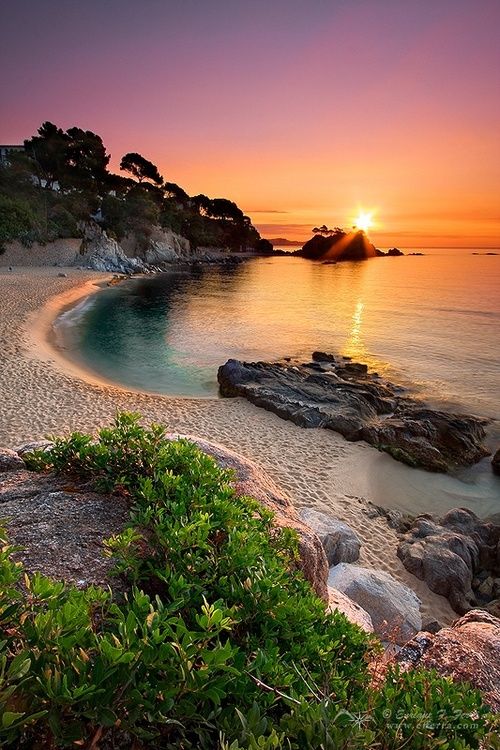 Photo credit to 500px.com
Beautiful Catalonia, home to magnificent medieval sceneries, and home to the choice of the epic "Game of Thrones" series where much of the production's choice of location. And no wonder why. This place is like no other within Catalonia and one would momentarily forward they were in Spain, to begin with. Away from the crowd lies many hidden gems and this is one of them. Sunsets are fabulous especially if one awaits the dusk once it sets giving us even richer color tones below the horizon of what can be seen with our very own eyes.
Purple Sky Above the Palm Trees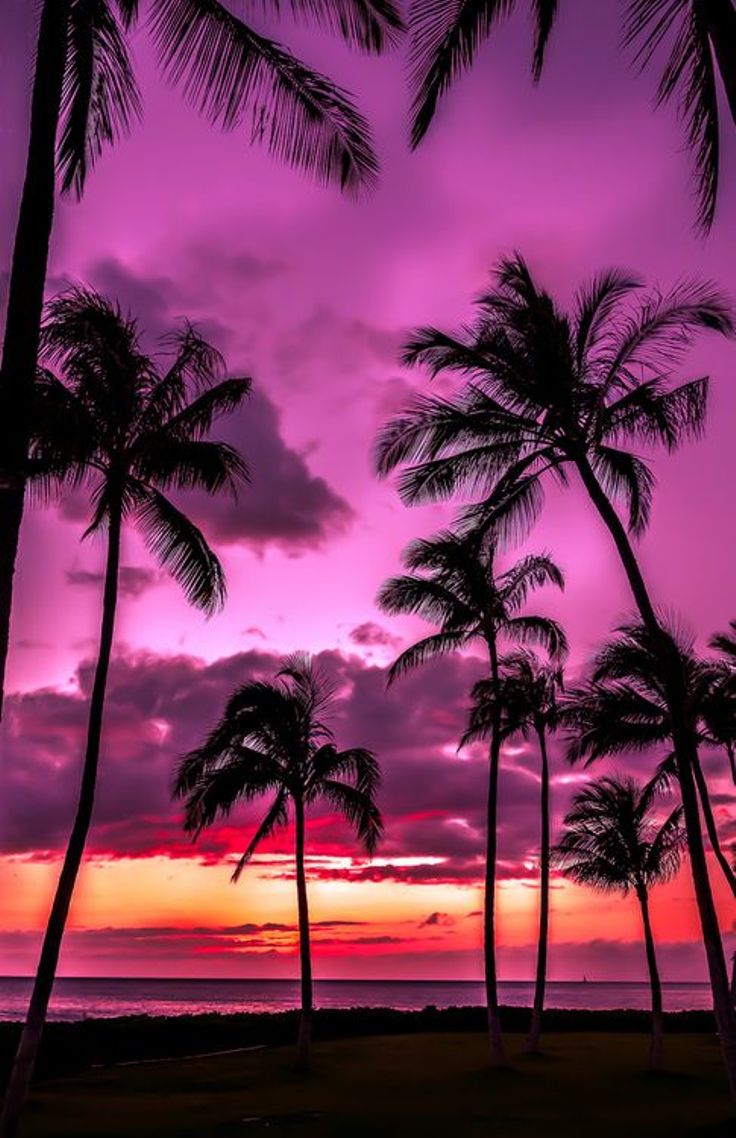 Photo credit to lazria.tumblr.com
Every single sunset, nature's most incredible feast for the eyes. This last is a treat for us all, having colors some of us never dreamt of seeing in real life. How could so much be going on and how do the deep purples appear? One of the most eye-watering beautiful sunsets one has ever seen. The palm trees overlooking the sunsets even themselves admire the beauty. Beautifully taken, this photograph ought to be named "Fifty Shades Of Purples And Oranges".