Ireland has something for everyone. No matter if you are a nature lover or a gourmet; you have a passion for golf or for horses, you love history and culture, you are a surfer or more into fishing – you will definitely find it on the Emerald Isle.
It is easy to get to from Europe, with many low-cost airlines flying daily. From the US it only takes six hours to reach with one of five airlines' direct flights.
Ireland has amazing landscapes, rugged cliffs, crashing waves and unspoilt nature. We have selected ten places to visit, mostly for the outdoorsy type but even if you prefer indoor activities make sure to include one of them into your itinerary. It will take your breath away!
1. Cliffs of Moher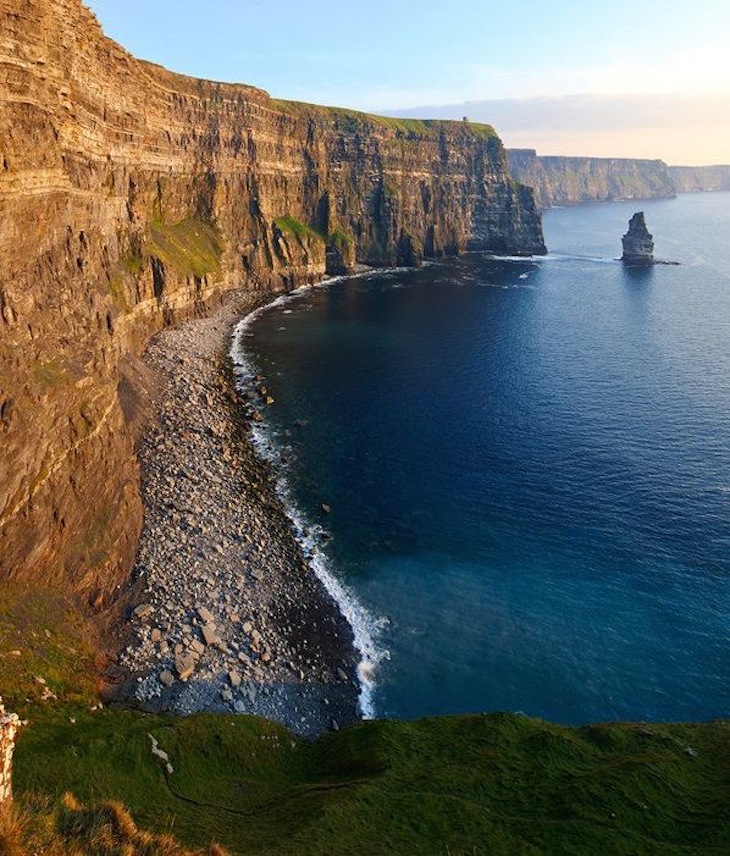 The Cliffs of Moher is located in County Clare, on the western coastline of Ireland. The cliffs reach a maximum height of 214 meters (702 ft) and on clear days one can see the Aran Islands and the hills of Connemara National Park. It is a breathtaking natural formation of sediment stones with million of years old river channels cutting through the base of the cliffs.
2. Connemara National Park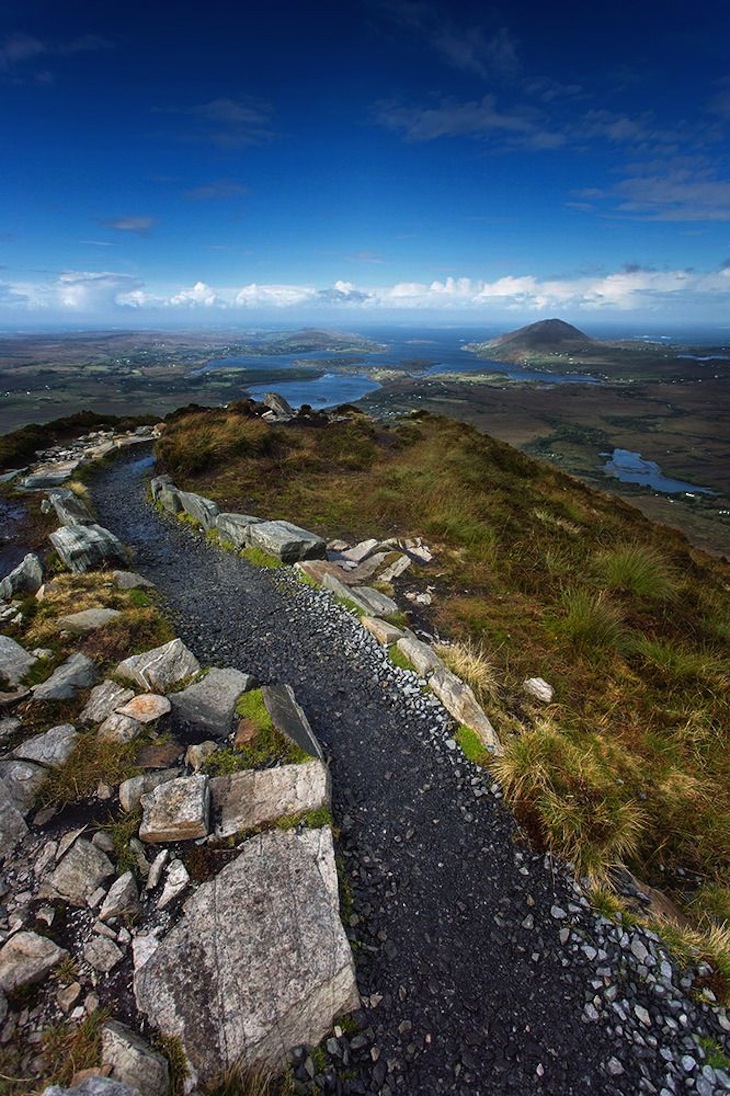 Photograph by Diana Klawitter
Laying on nearly thirty-thousand square kilometres, Connemara National Park is one of Ireland's six national parks and is a beautiful place for long walks and hikes. Boglands and heathlands, purple moor-grass and interesting carnivorous plants and colorful birdlife all part of an important biodiversity. 4000 year old megalithic tombs and a 19th century graveyard is also to be found here.
3. Glendalough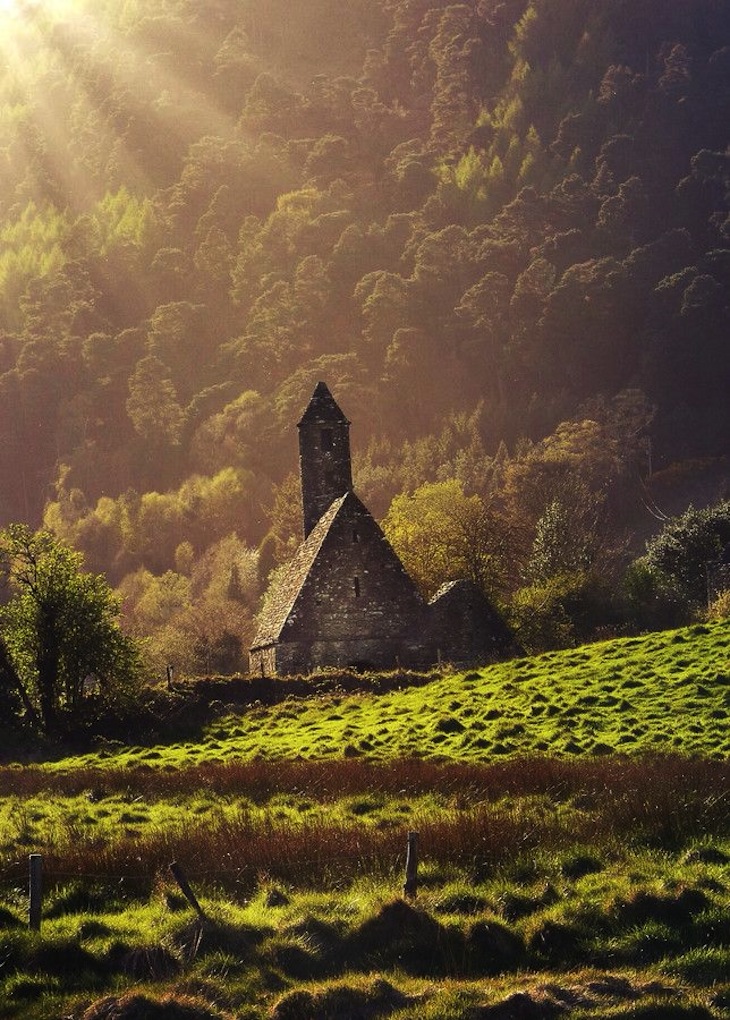 Photograph by Paul Moore
Glendalough (meaning: the valley of two lakes) is one of the most breathtaking places in Ireland. It is located about an hour drive away from Dublin, in the Wicklow Mountains. It is a monastic ruin site with a 30m tall Round Tower, a Priest's House from the 12th century, a large granite cross on it.
4. The Giant's Causeway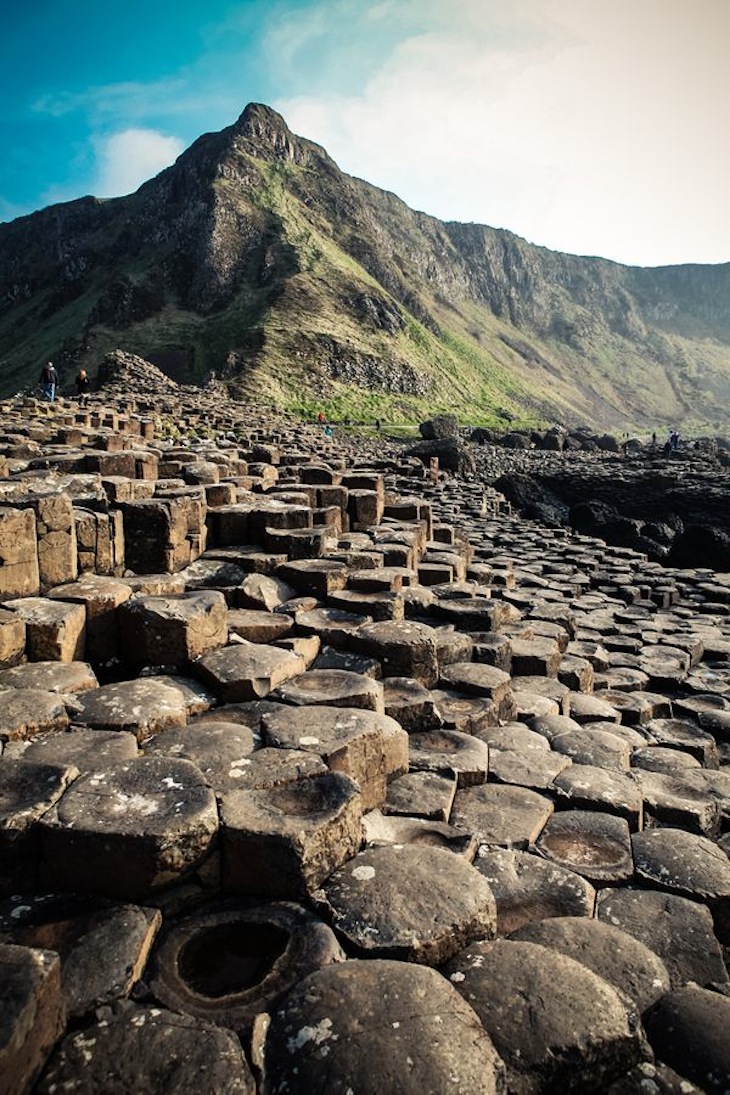 Photograph by Nghia Nguyen
The Giant's Causeway is a fascinating natural formation of interlocking hexagonal basalt columns formed by a volcanic eruption in the ancient times. Since 1986 it is a UNESCO World Heritage Site and also a National Nature Reserve. It is located in Northern Ireland near Bushmills. Once you are there do not miss the Bushmills Distillery.
5. Dun Angeus, Aran Islands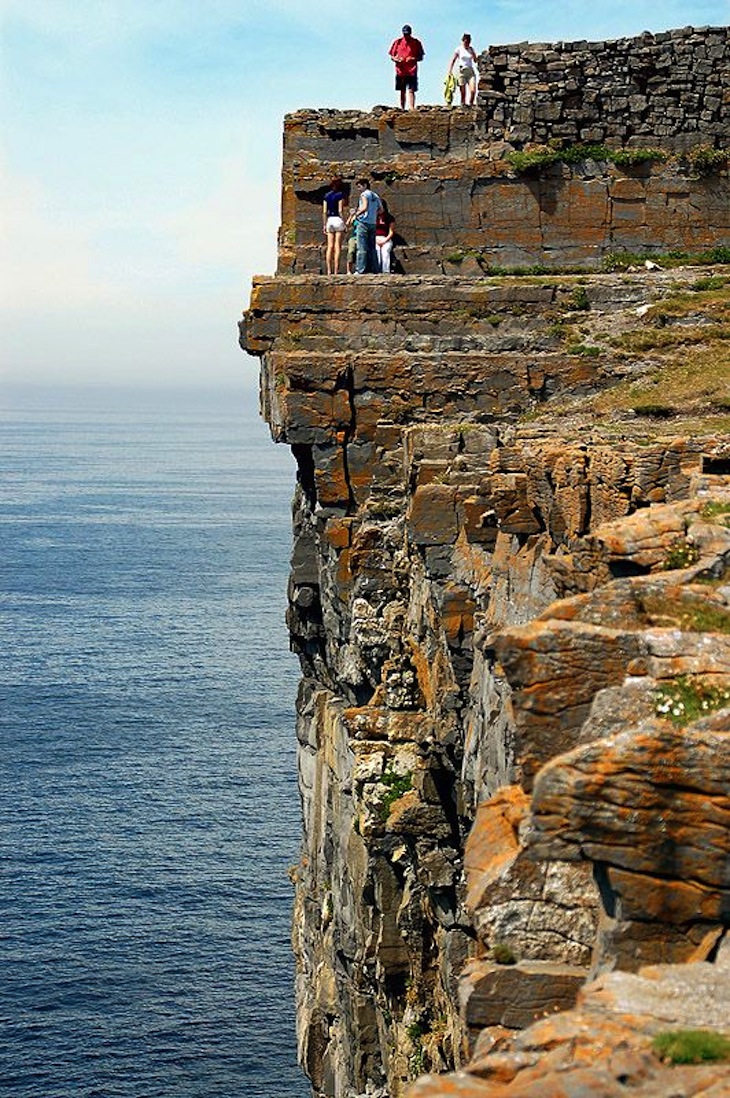 The Aran Islands is an archipelago, it consists of three islands namely Inishmore, Inishmaan and Inisheer, located at Galway Bay. Besides the knitwear the islands are famed for geology, archaeology and warm hospitality. The islands are home to several prehistoric forts with Dun Aengus being the most famous one located on Inishmore at the edge of a 100 meter high cliff.
6. The Ring of Kerry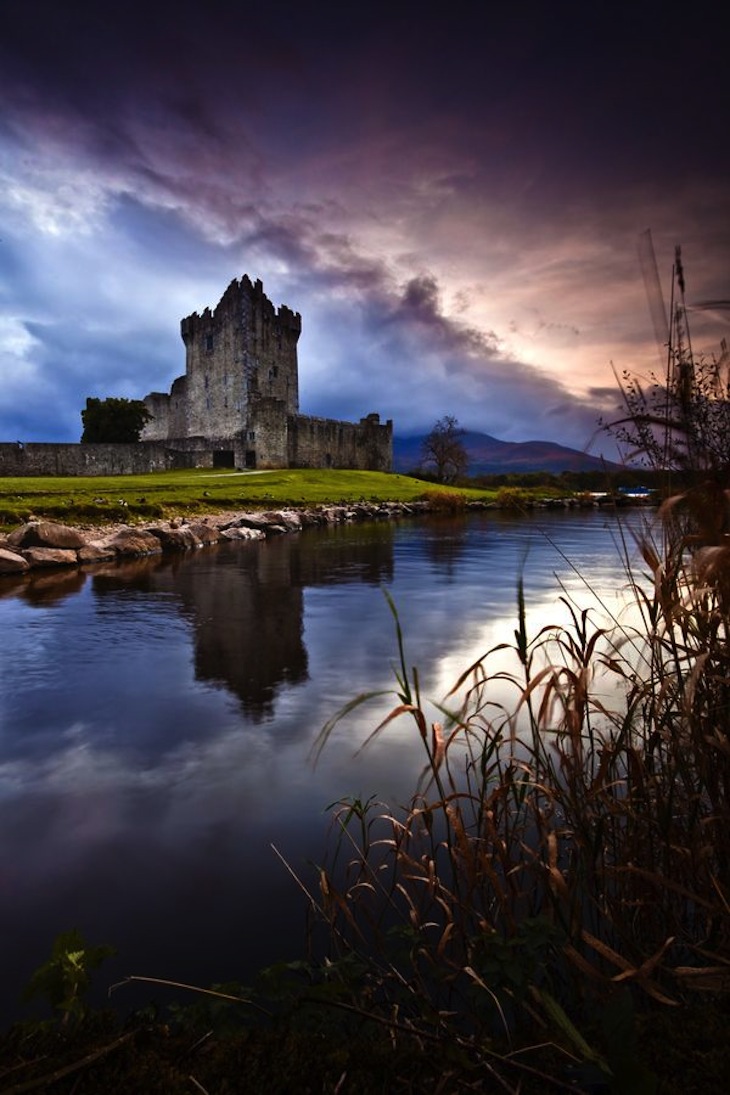 Photograph by Derek Smyth
The Ring of Kerry is a scenic route about 100 miles long starting from Killarney, heading around the Iveragh Peninsula and passing through Kennmare, Sneem, Waterwill, Glenbeigh and Killorgin. It is a popular day trip and several bus companies offer trips during summer. The walking path is called The Kerry Way and also there is also a cycling path that goes along the quiet old roads.
7. Skellig Islands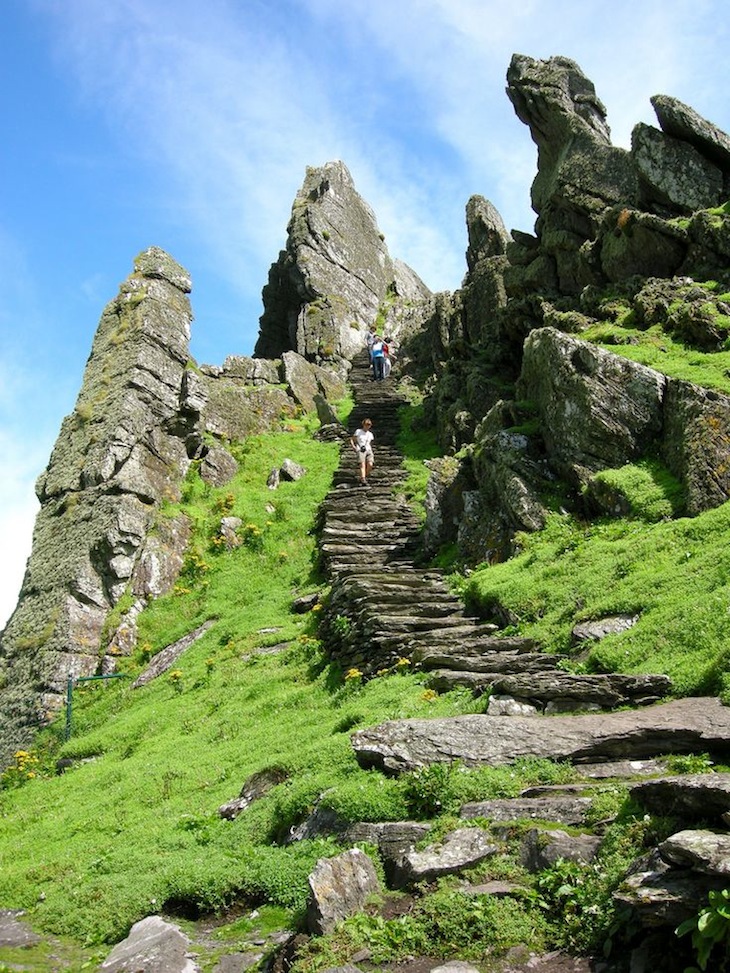 The Skellig Islands are two small islands just off the cost of the Iveragh Peninsula in County Kerry. The smaller island is closed to the public as it is home the world's second largest Northern Gannet colony. It is a great bird watching spot, gannets and puffins can be seen here and also an early Christian monastery which is a UNESCO World Heritage Site.
8. Dingle Peninsula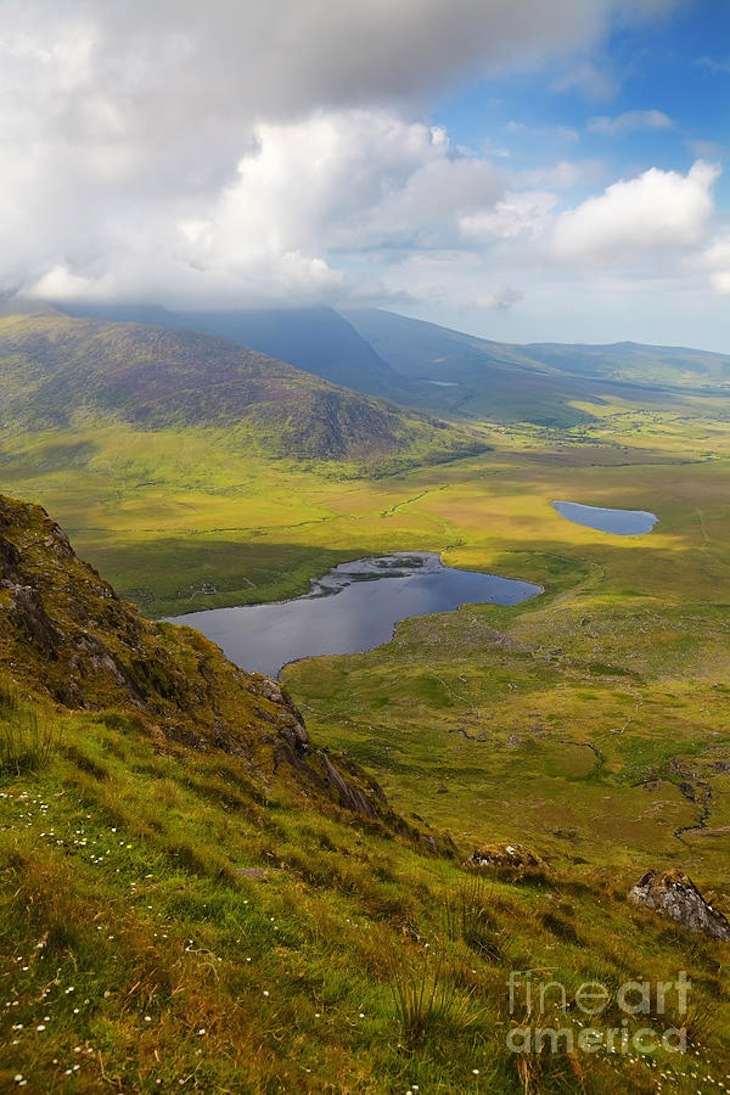 Photograph by Gabriela Insuratelu
The Dingle Peninsula is one of the archeologically richest places in Europe. It has over 2000 archeological monuments. The Conor Pass can also be found here which is the highest mountain pass in Ireland. The peninsula has a rich folklore and mythology, which have been passed on from generation to generation over the years.
9. Horn Head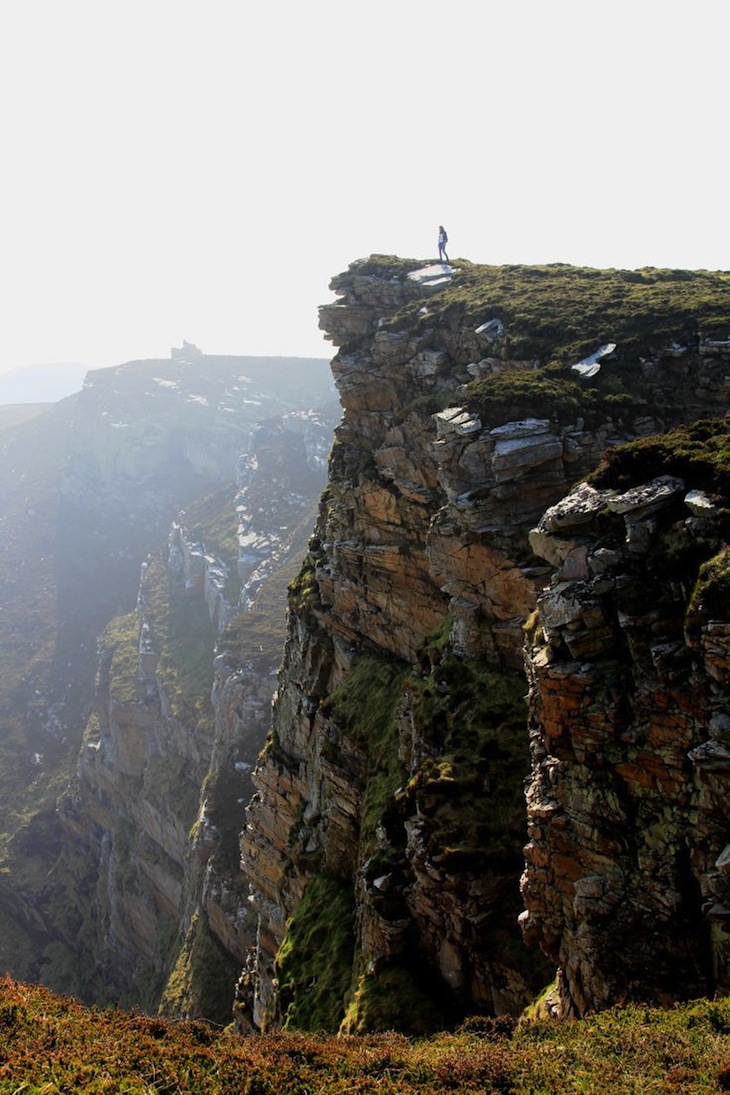 Photograph by Lynn Mitchell
Horn Head is located in County Donegal, northernmost part of Ireland. It is a 200 meters high cliff with breathtaking views, rugged peninsulas and cliff-top walks. Also great spot for birdwatching as there are many guillemots and gulls and small numbers of puffins.
10. The Burren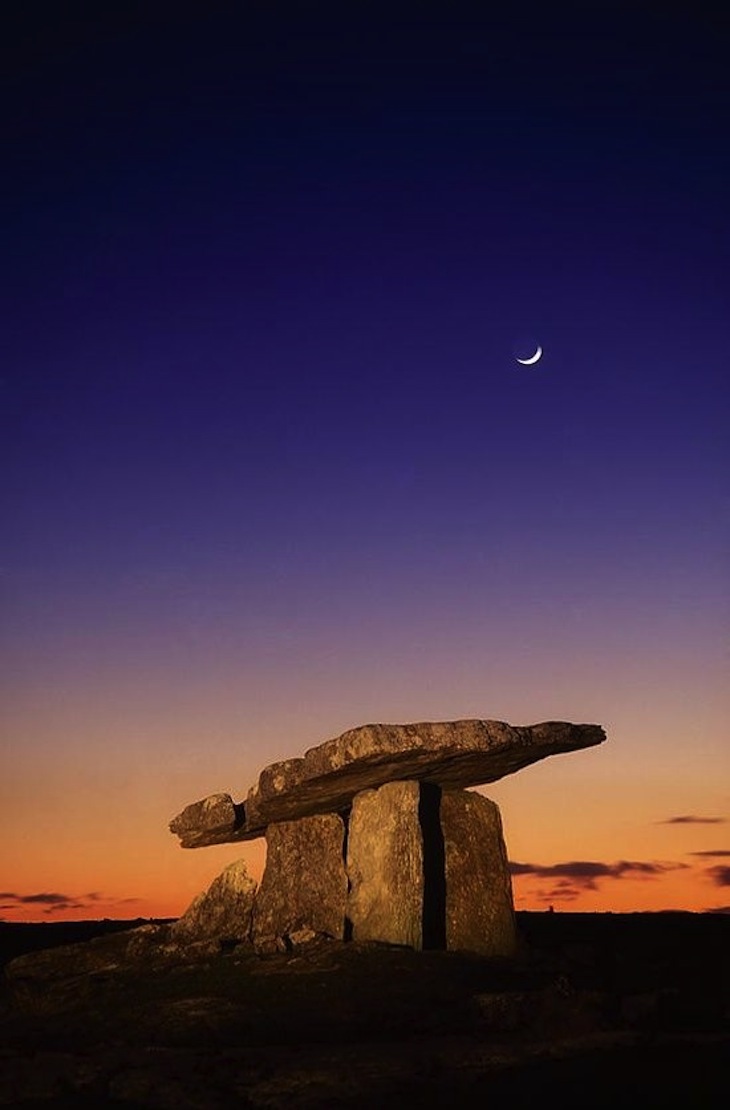 Photograph by Richard Cummins
The Burren located in northwest County Clare has many historical and archeological sites, more than 90 megalithic tombs and several ring forts. It is also a popular rock-climbing destination because of the limestone cliffs and sea cliffs in the area. There are also many caves that are popular among cavers. Doolin a small town is home to the Doolin Folk Festival held each year in June.