Nature gives us all the things we need, including face cleansers. All of the bought products for face cleansing contain some kind of chemical that is ruining the top layer of your skin and makes it dry. They are too harsh for sensitive skin types, such skin prone to acne. If you want to get rid of all the bought cleansers and look for a more gentle and chemical free solution, continue reading this post. All of the ingredients can be found in any household or the nearest market, they are cheap and easy to use. If your skin shows any signs of irritation wash off the cleanser immediately. Here you go, the best natural tips for cleansing skin.
1. Clay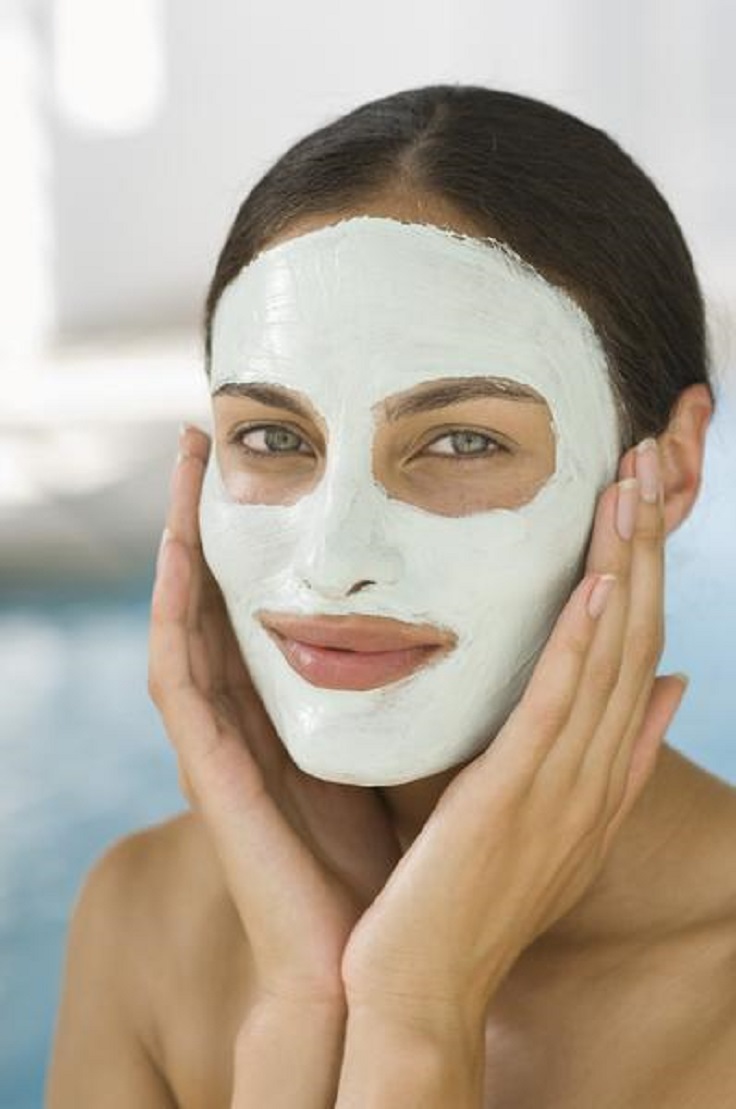 via everydaylife.globalpost.com
Use clay as a daily face wash. It clears skin from toxins and it calms redness and irritation. The clay works best for oily or combination skin. Apply the clay on your face, leave it for 2-3 minutes and wash off with lukewarm water. Don't let the clay dry on your face.
2. Chickpea Flour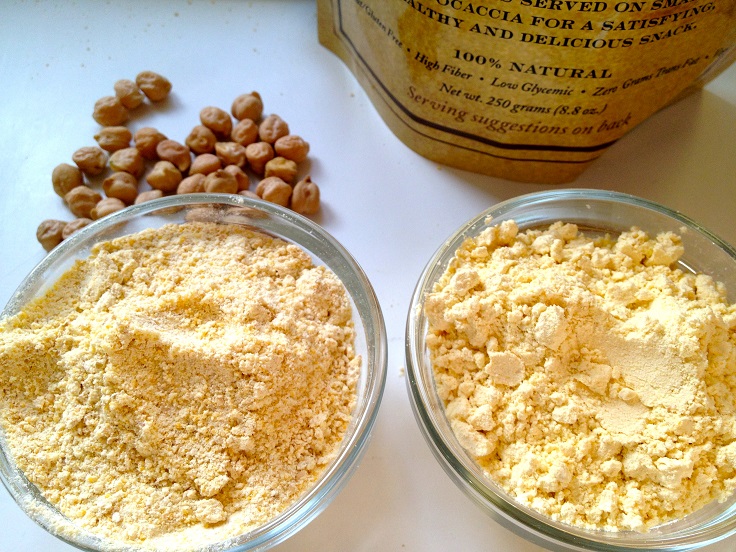 via ninamanolson.com
As with clay, chickpea flour is a great way to cleanse your skin from toxins. It moisturizes at the same time. If you have oily skin, go ahead and get chickpea flour. Mix with water or yogurt and apply on face. Rinse after 3-4 minutes.
3. Organic Full-Fat Yogurt, Kefir or Buttermilk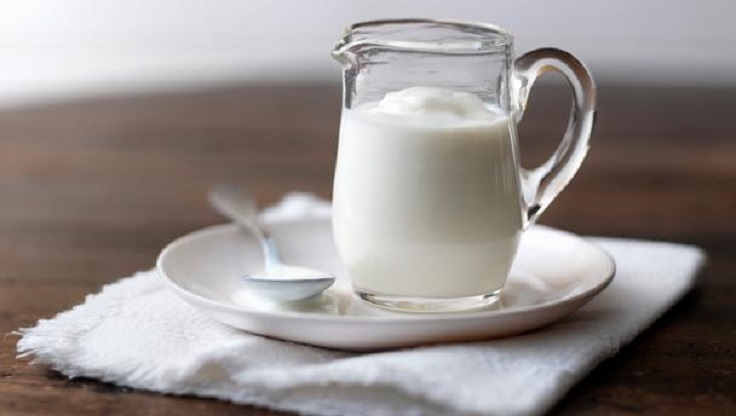 via bbc.co.uk
All of these products contain Lactic acid which harmonizes with your skin's acidity, and it helps to remove dead skin cells. Get organic milk product and massage it to your skin. Leave it for couple of minutes and rinse off with lukewarm water.
4. Cotton Pad and Oil
via hacklive.ru
Choose your favorite oil, make sure it is not bought. Apply a few drops on an organic cotton pad and gently wipe across your face. Wash off with water afterwards. The oils rejuvenate the skin and moisture it, if you have oily skin skip this cleanser.
5. Mashed Fruit or Vegetables as a Cleanser
via myhealthtips.in
Fresh fruit contain enzymes which will clear pores and remove dead skin cells. Choose a fruit, the most common fruits to apply on face are bananas, papayas, avocados, cucumbers or mangoes. Mash the fruit and apply it on face gently rubbing it. Wash off with water after 2-3 minutes.
6. Baking Soda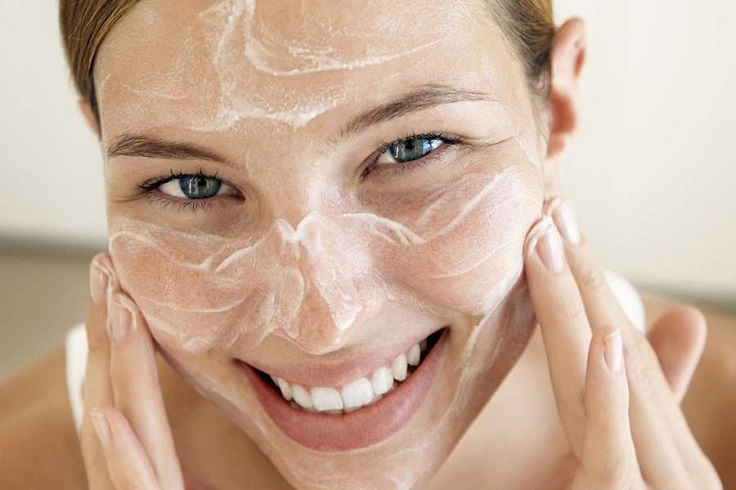 The chemical compound of baking soda is sodium, hydrogen, carbon and oxygen- they can be found in the nature, all around us. Baking soda can clean your face perfectly. Combine it with water and splash your face with it. Rinse off well after use.
7. Raw Organic Honey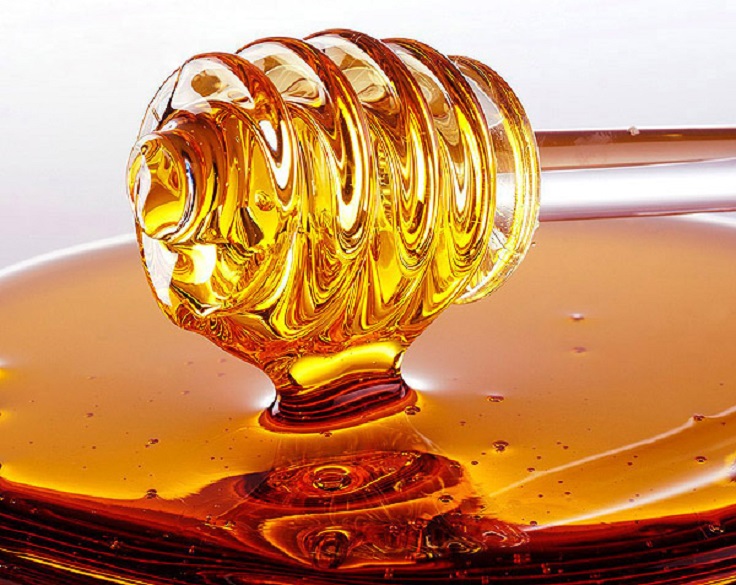 via blog.selfrelianceoutfitters.com
Honey has lots of uses and benefits, it has antibacterial properties, it is a mild cleanser and it moisturizes at the same time. Make sure you get an organic honey. Simply spread on face and leave it for few minutes. Rinse off with water. Your skin will feel soft, silky and clean.
8. Water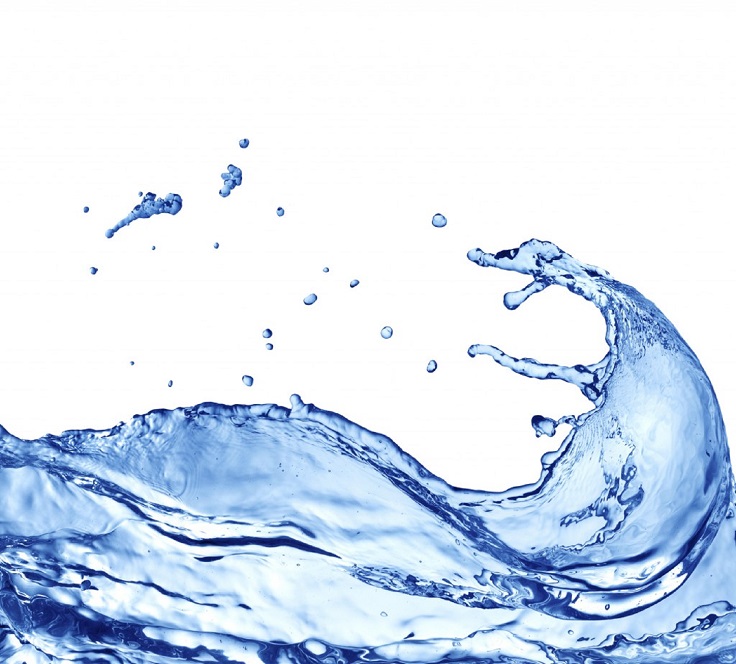 Yes, water is a natural cleanser! The chlorine from the tap water dries out the skin, so get mineral, filtered water and rinse your face. It will wash off the chlorine and limescale and you might feel a difference after continuously using this cleanser.
9.  Aloe Vera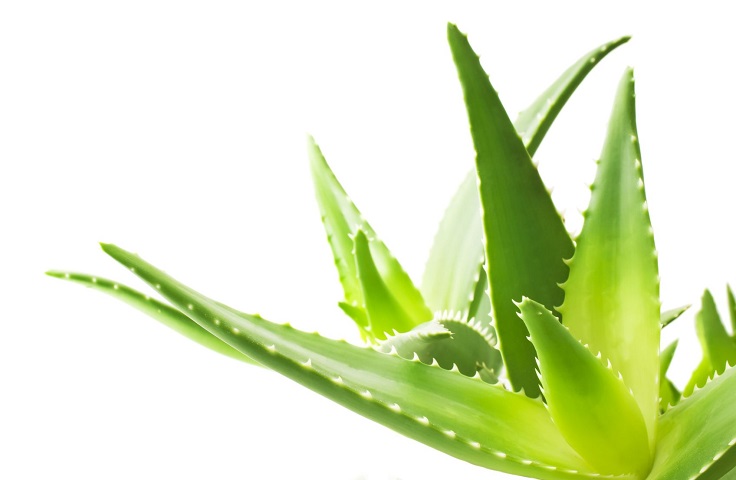 via nie-jenite.bg
You probably know the many uses of Aloe Vera, face cleansing is one of them. It has high anti inflammatory properties and it speeds the healing process. It's a must-have herb in every home. Add 2-3 drops on a cotton pad and massage it on your skin.
10. Floral Waters
Floral waters as rose water, hamamelis water, orange blossom water, lavender water, chamomile water can do wonders to your skin. They help to regenerate the skin and are great cleansers. Be careful when choosing the right kind of floral water, always look for the organic floral water. And don't use this treatment if you are allergic to some of the flowers.