It seems like during the winter, we all forgot how hot summer really is. The days are longer, the temperatures higher, and we all need some kind of refreshment to keep us cooled down. As much as you love ice-cold beer, you gotta admit there is nothing like a tall glass of cool lemonade to hit the spot on a super-warm day.
So for those of you who prefer non-alcoholic beverages, we've prepared our TOP 10 favorite. Enjoy our Ginger Mimosa Mocktail or try one of our sensational Sangria recipes made with tons of fresh fruit. Decorate them with fancy straws and fruit pieces and serve them when having a back yard barbecue with friends or family gatherings. Check them out!
Ginger Mimosa Mocktail
This fabulous simple combination of orange juice and ginger ale is a great choice for people who are tired of the plain old fresh orange juice. If you're one of those, you're definitely gonna enjoy this drink. All you have to do is add orange juice and maple syrup into a pitcher, mix well, add ice cubes, ginger ale, and shake well one more time. Voila!
Mexican Horchata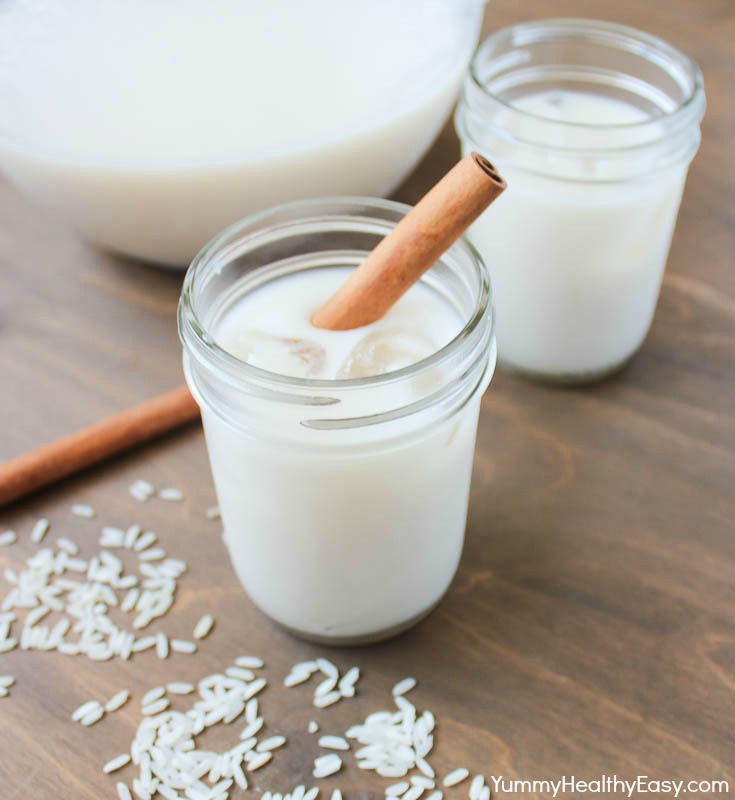 A call-out to all the Mexican food lovers out there – we've found the right drink for you! This amazing horchata will become your favorite drink as soon as you try it. To prepare this savory cocktail, you will need rice, water, cinnamon sticks, white sugar, milk, and vanilla. Delicious and easy way to make horchata at home!
Iced Coffee with Coconut – Caramel Creamer
via sheknows.com  
We know that coffee is necessary for many people, but who would like to drink hot coffee on a scorching summer day? That's why we had to share this great recipe for Iced Coffee with you. Apparently, adding a homemade coconut-caramel creamer takes the iced coffee to a whole new level. Follow the steps for a perfect after-dinner treat.
Earl Grey Lemonade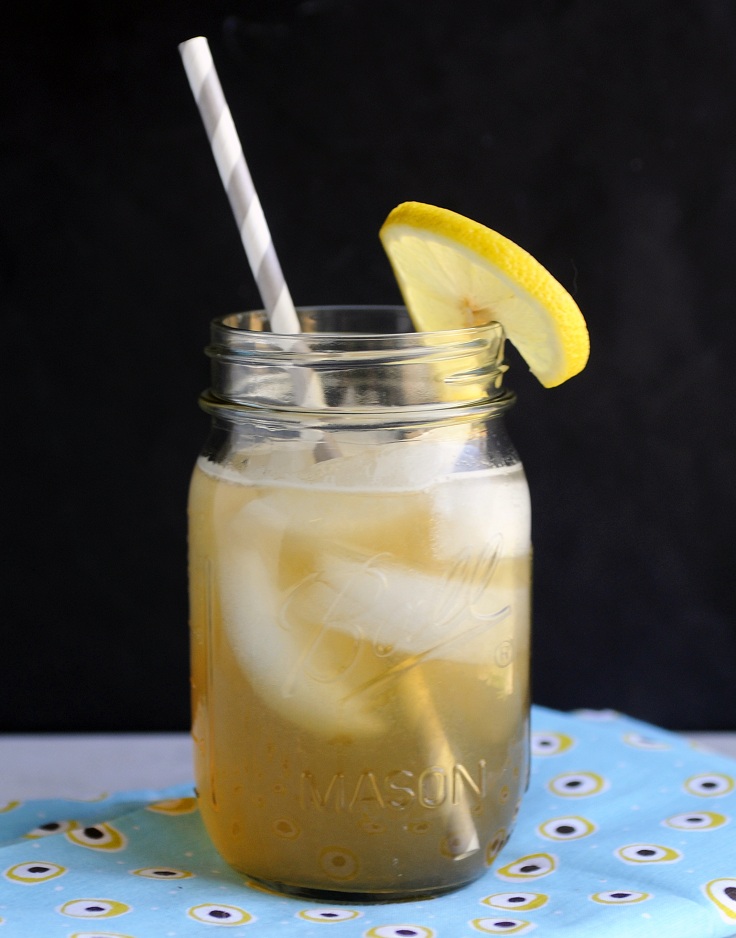 As flavored lemonades are a big trend these days, you have to check out one of the many recipes. Simple yet appealing – this summer drink is a quick and easy way always to have something delicious at your home. Combine lemons, Earl Grey tea, sugar, and water, and pour yourself a glass of delight.
Non-Boozy Mint Mojito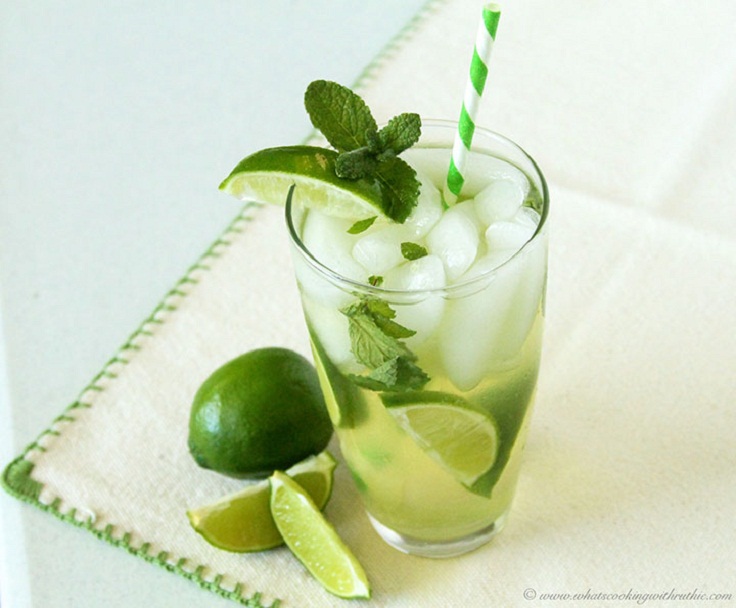 Taking you only 5 minutes to prepare, this refreshing charmer is the perfect drink for warm summer afternoons and evenings. The needed ingredients are 2-liter club soda, 2 tsp agave or sugar, 1 small bunch of mint, 2 fresh limes, and ice. Follow the instructions and let this amazing cocktail help you cool down and make the hot summer days more bearable.
Frozen Hot Chocolate
via capressoblog.com
Hey there, chocolate lovers. We know you simply adore the warming effect of hot chocolate during winter but have you thought of turning it into an icy, refreshing drink for the summer days? All you'll need for this yummy drink is chocolate milk, powdered hot chocolate mix, crushed ice, whipped cream, and chocolate shavings or sprinkles for decoration. Tasty, isn't it?
Fruit-Filled Virgin Sangria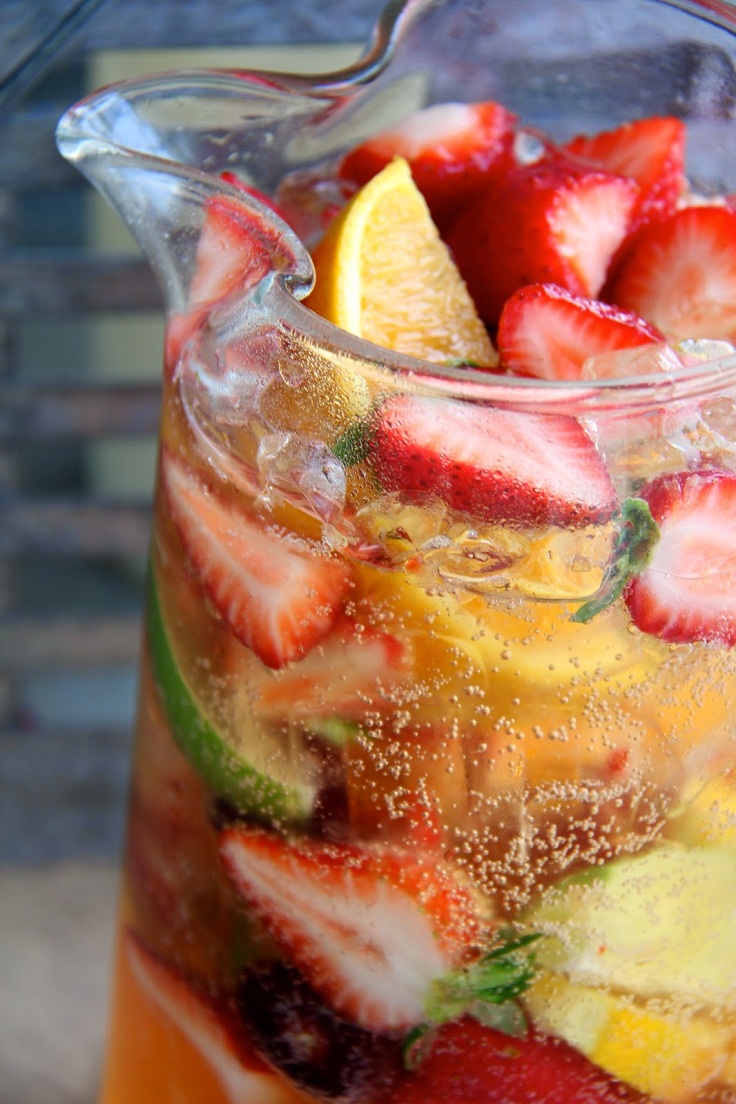 via abountifulkitchen.com
Sangria is a traditional beverage served in Spain and Portugal. It is made with wine, sweetener, fruit, and a bit of brandy. Love sangria but don't want the booze? This recipe is for a non-alcoholic sangria that never fails to refresh and satisfy. Great for back yard barbecues. Click on the link and prepare this delicious summer drink.
Copycat Sonic Ocean Water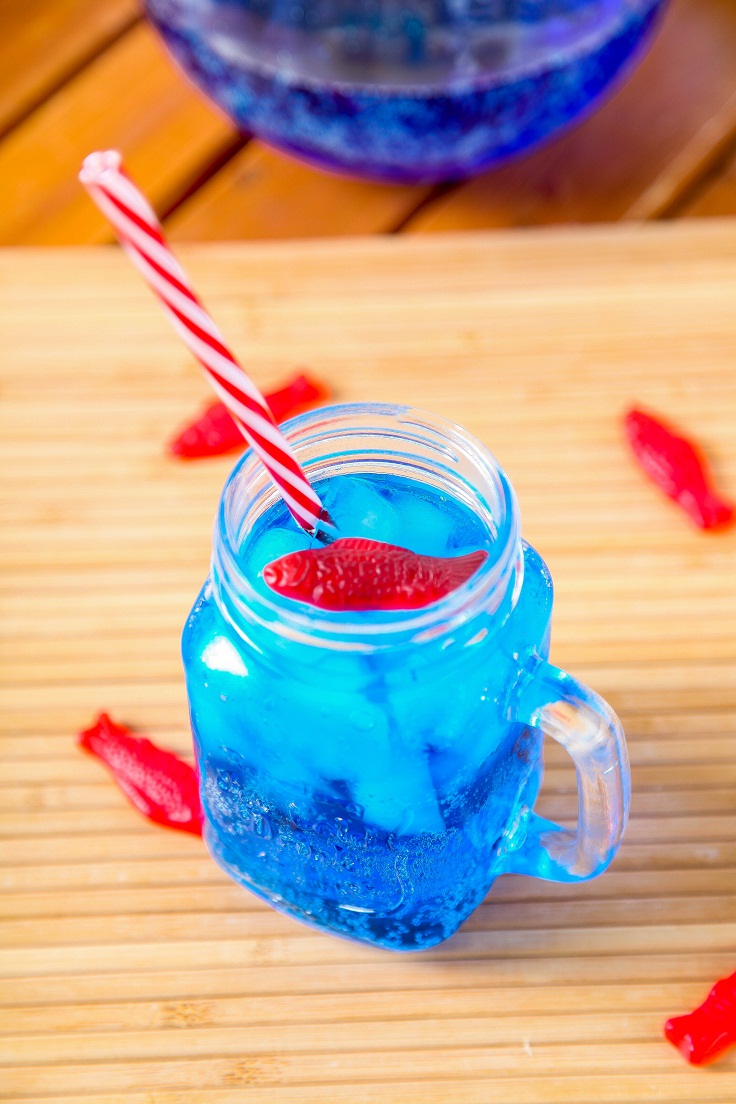 via bakingbeauty.net
Are you looking for an easy nonalcoholic summer drink that tastes not only good but also looks fancy? Then stop right here. This Copycat Sonic Ocean Water has a subtle tropical taste and gorgeous blue color, making it perfect for summertime. Best of all is that it can be done in 5 minutes! You will need water, white sugar, coconut extract, Sprite, and blue food coloring. Cheers!
Raspberry – Coconut Smoothie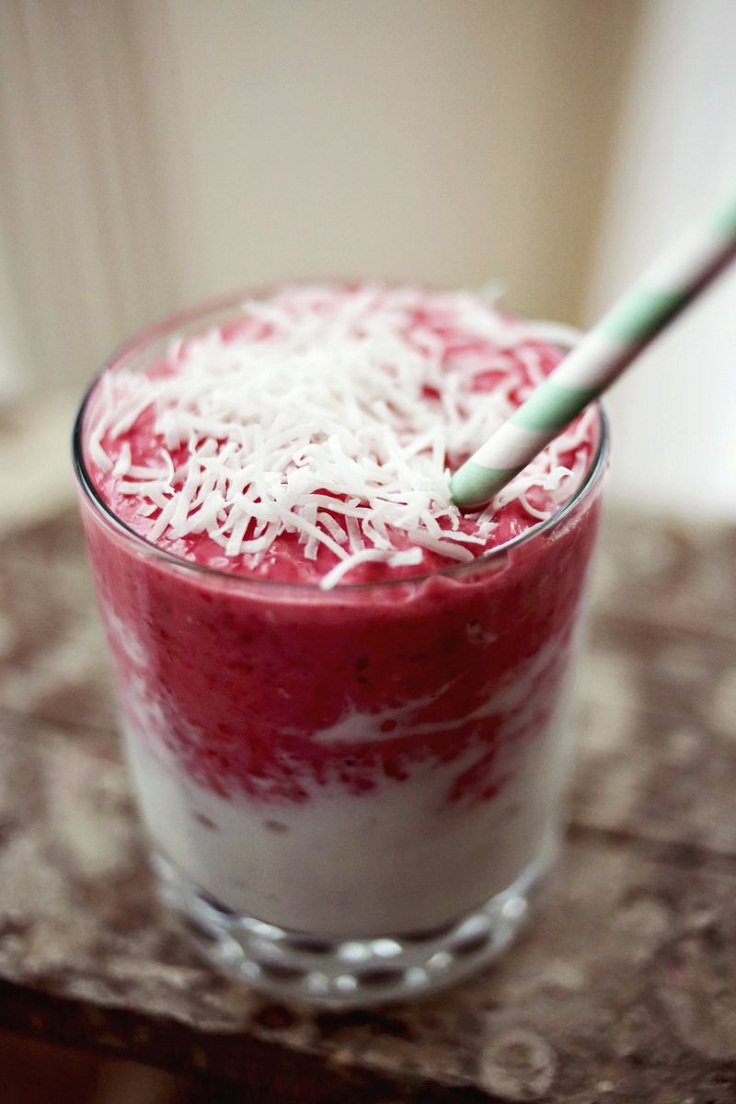 A refreshing and colorful drink for the hot days of summer. Smoothies are great for summer barbecues, a nutritional breakfast, or simply to quench the thirst. Try one of our favorites – Raspberry-Coconut Smoothie. Needed: unsweetened coconut flakes, Greek yogurt, coconut water (frozen in ice cubes), fresh raspberries, and frozen banana.
Watermelon Cooler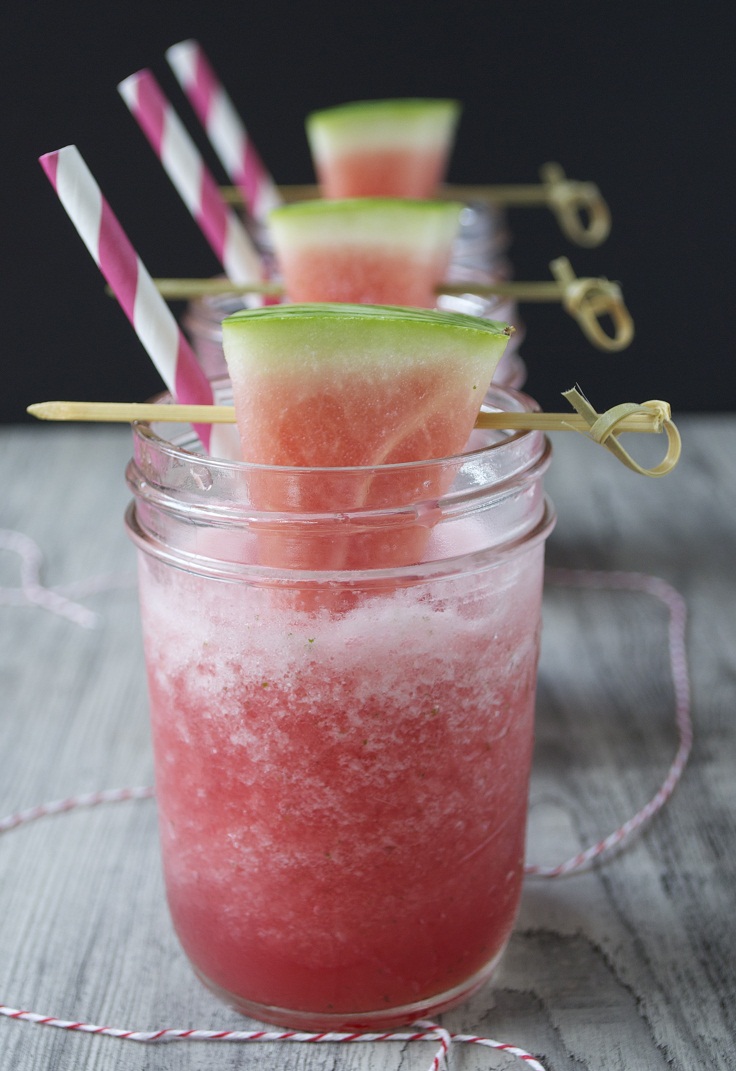 These Watermelon Coolers are a great way to welcome the summer. The cucumber and mint in the drink temper the watermelon's sweetness, and the lime juice adds just a bit of tartness. The mason jars and pink striped straws make it look so cute! Just pick up a watermelon, cucumber, mint leaves, sugar, fresh lime juice, and salt and follow the direction.