This year Pantone declared two amazing colors of the year – rose quartz and serenity. In this article we are focusing one of the colors – rose quartz. If you like following trends or if you just like the color of the year, here you will find ten ideas on how to include it in your wardrobe.
We're sure that so far you've seen tens, if not hundreds of outfits on social media. Being inspired by that, we wanted to share the ones that we liked the most. Hopefully they're going to inspire you as much as they did us!
1. The Coat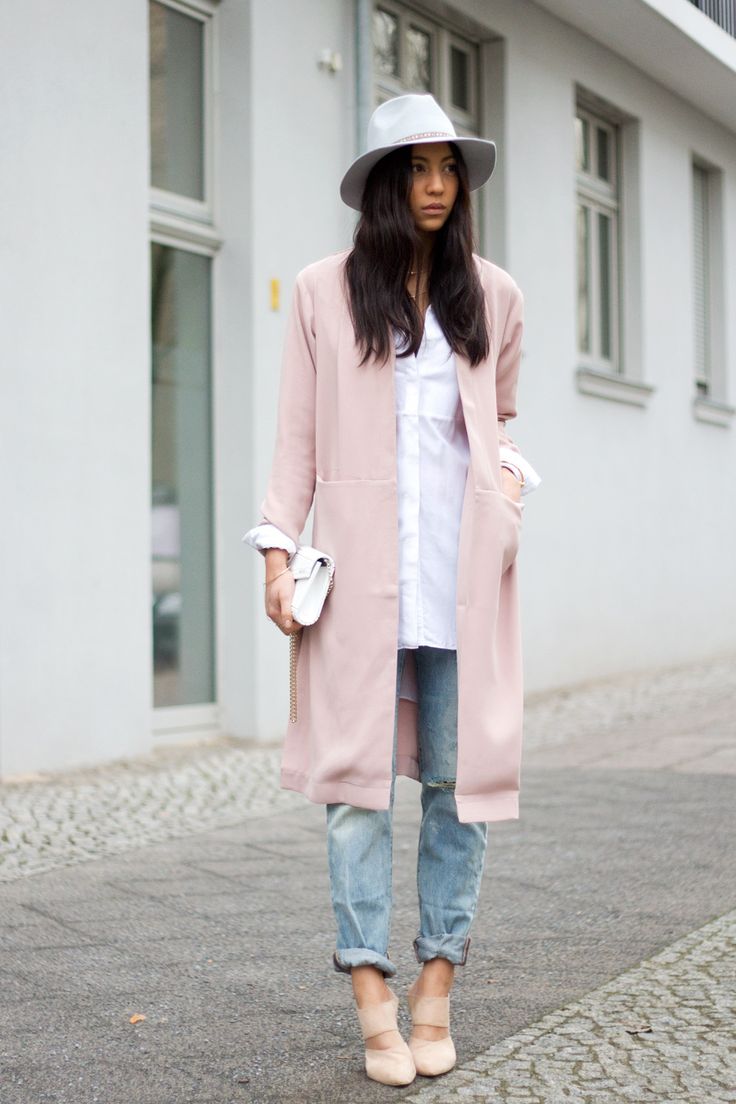 via missrichfashion.blogspot.mk
Coats have always been such a big deal and even there's still time for cold weather, at least we can imagine how we would like our new coat to look like! Wearing rose quartz – colored coat will allow space for combinations with other colors as well. Black and white are always a good idea, but you can experiment with other soft colors, like the second color of the year, which is light blue – serenity. With the right choice, not only you will get a fashionable coat, but one that will warm you as well.
2. Summer Dress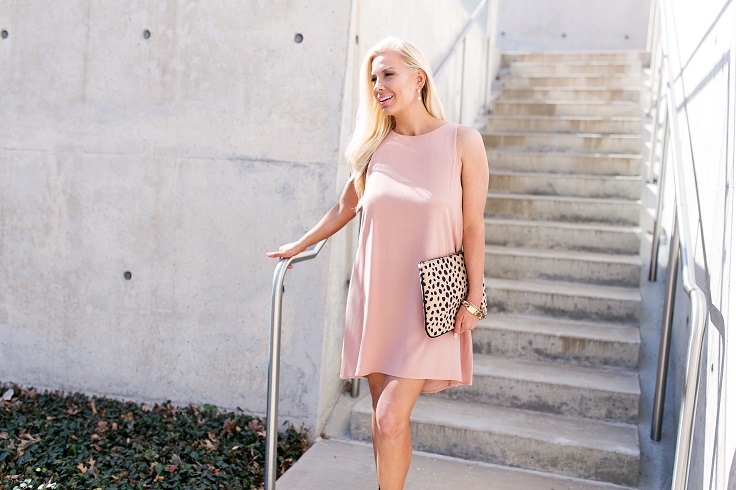 via heelsandhugs.com
With summer going on right now, it's really hard going here and there with jeans or other clothes more suitable for autumn. That's why summer dresses are here to save! They don't have to look too trendy or something like that. The dress can be as simple as the one on the picture, but with the right color it definitely going to be so stylish. For this season, make sure to have at least one summer dress with the color of the year.
3. Midi Skirt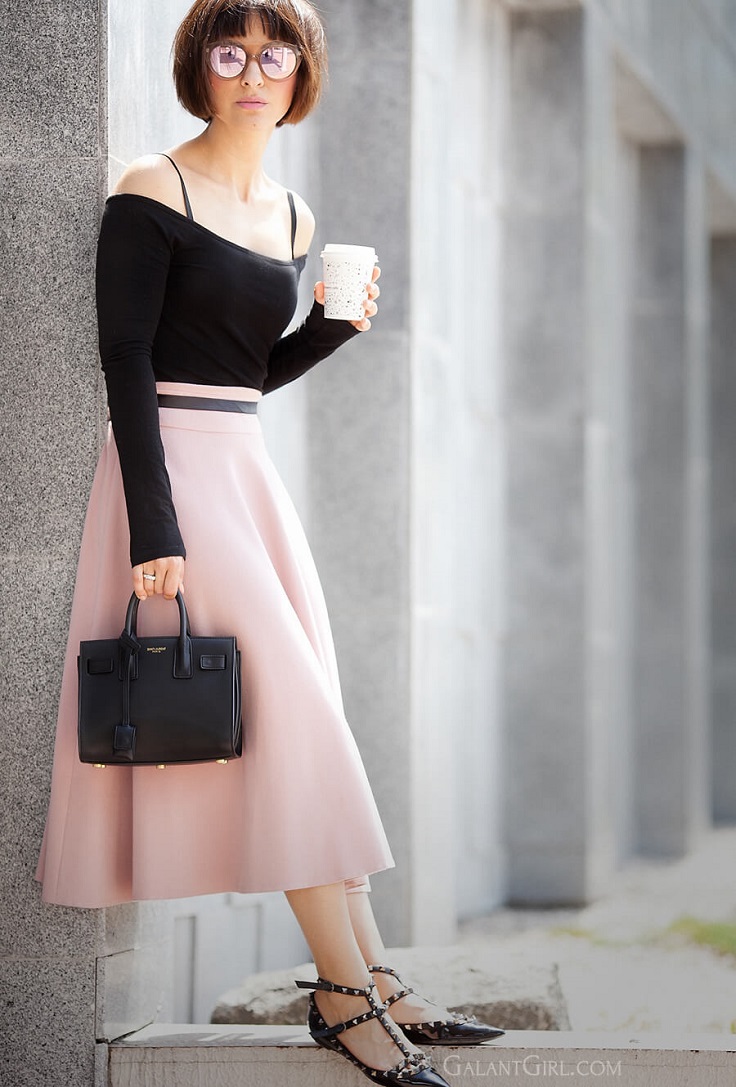 via galantgirl.com
Midi skirts remind us of the elegant trends from the 1950's and especially of Audrey Hepburn, who used wear these all the time. Lucky for us, the midi skirt is always a good idea because of few reasons. First, it looks very elegant and you can wear it on special occasions. Second, the midi skirt is a great way to cover your legs if you don't feel comfortable with showing more of them. All these taken into consideration, plus if it's a rose quartz skirt, then you have found the most stylish midi ever.
4. Tunic Dress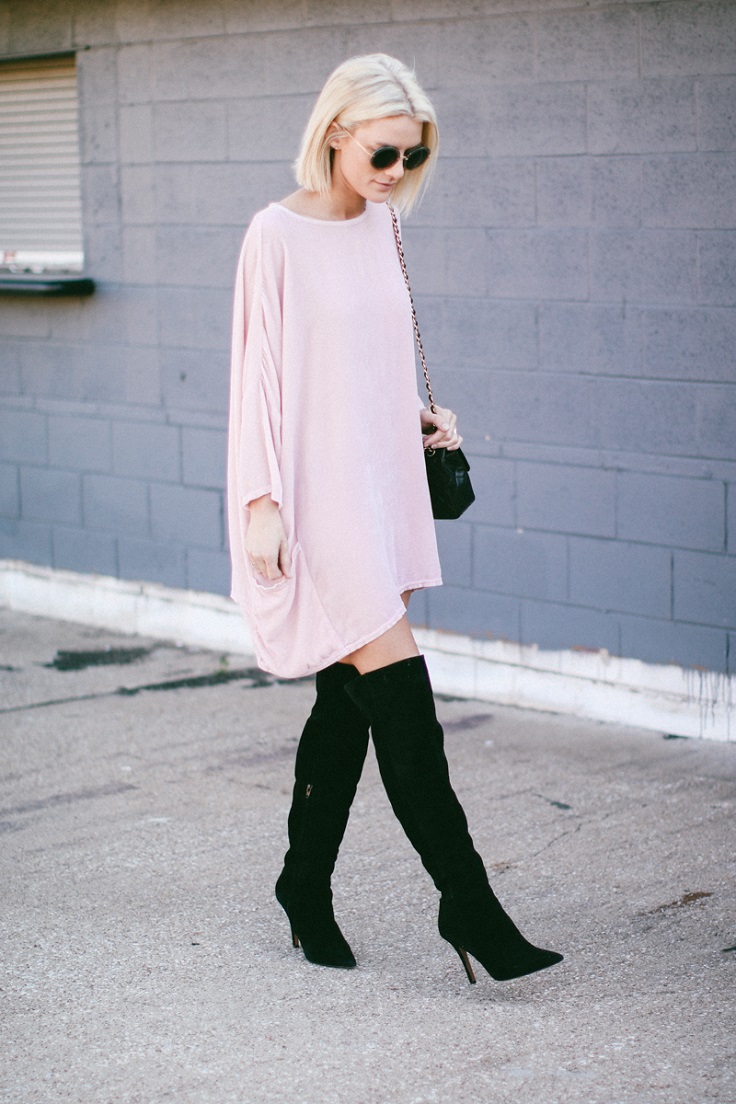 via sosageblog.com
With the right shoes, see how classy can a tunic dress look? It's an amazing way to upgrade your street style a little bit and all you need is just a regular tunic, preferably in the color of the year. You can keep things more casual and wear it with sneakers or maybe flat sandals, or you can follow the example from the picture and wear the tunic with high – knee black boots, which will be a great contrast to the soft, pastel pink.
5. High Heels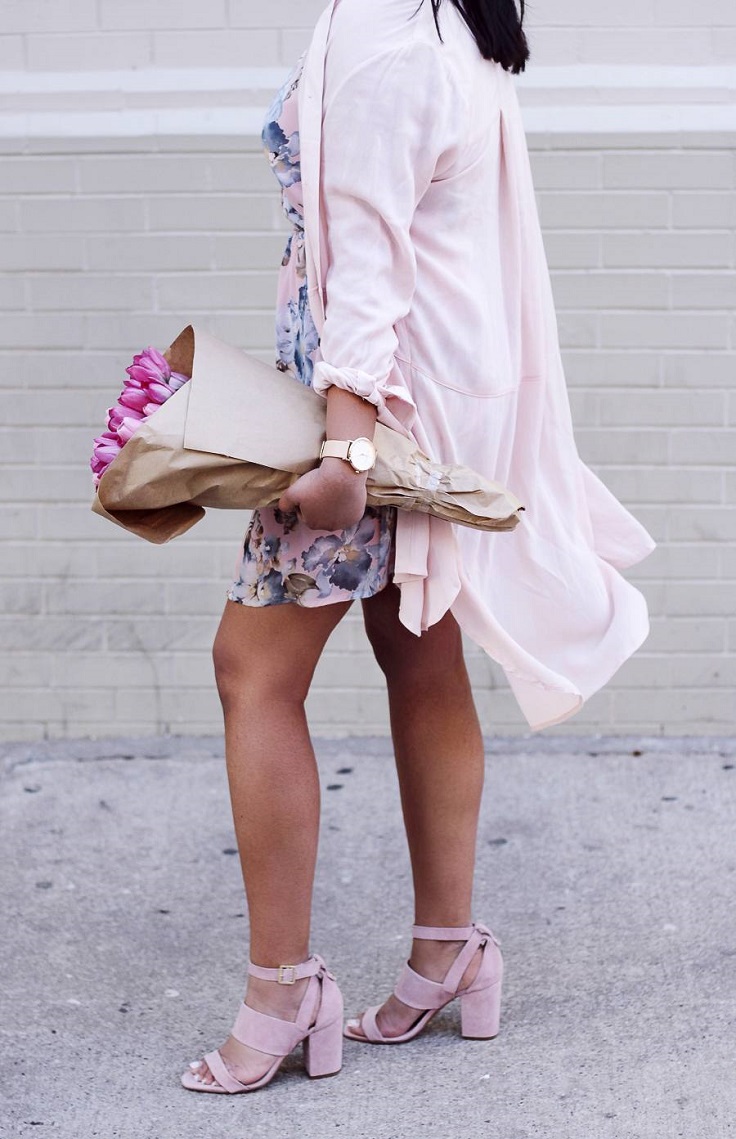 via songbirdechoes.com
Of course we love shoes, so there was no way that we can talk about fashion and not mention them! Summer high heels such as this pair on the picture are a total must, so make sure to have at least one pair of them. Since rose quartz is considered as the color of the year, there are many designers and stores who sell clothes, shoes and jewelry in this color, so we're pretty sure that you will be able to find some great high heels to rock this summer!
6. Top and Pants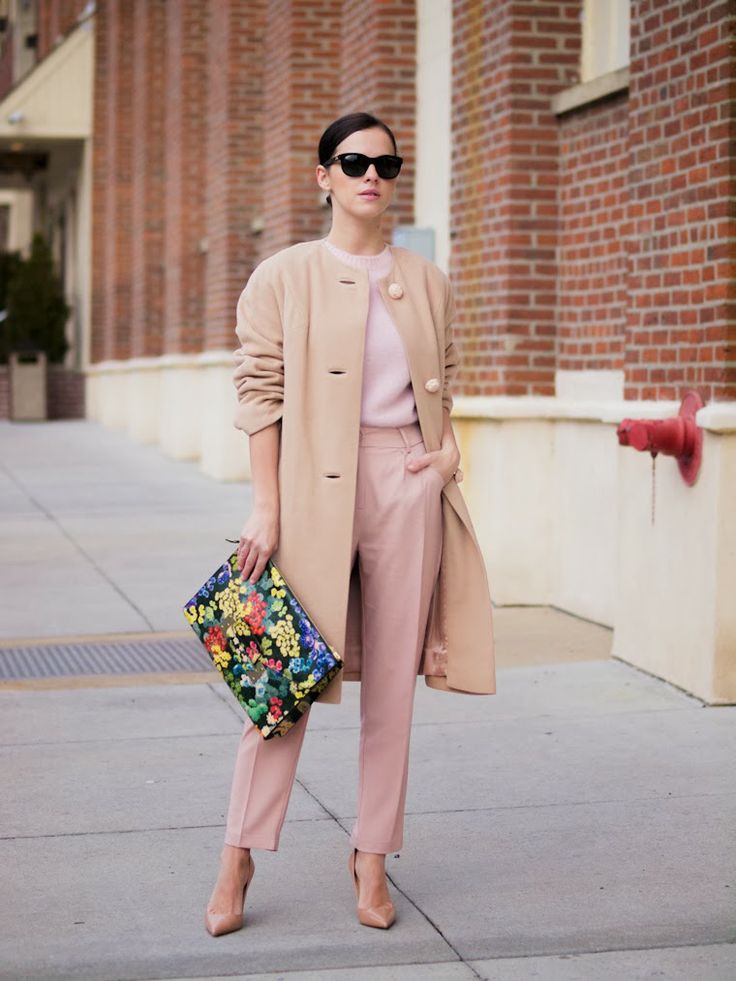 via droesepr.com
Here's a way on how to wear the rose quartz in an office – friendly way. Buy pants and a top in the color, combine them with a coat, high heels and a great bag and you're done. Rose quartz is a soft, light color and can go great with other light colors, such as light blue, grey and in this case, nude – colored. This is an excellent way to be dressed in a way appropriate for work, yet still be fashionable at the same time.
7. Bag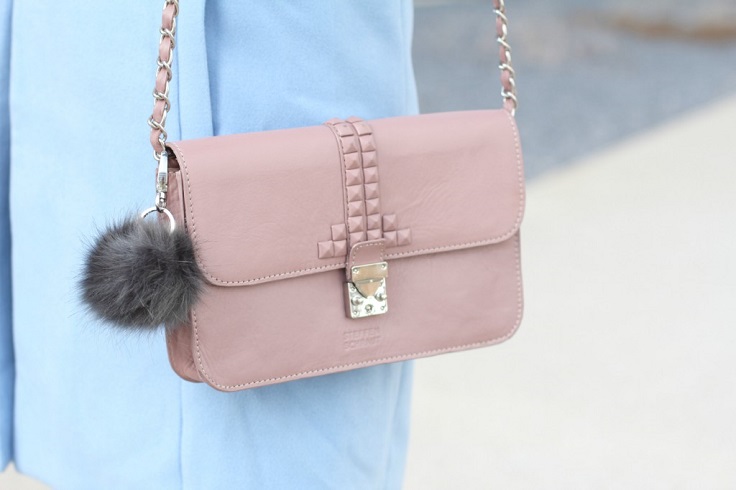 via kirschbluetenblog.at
Let's focus now on details. No matter how simple you're dressed, if you have the right piece of jewelry or other accessory, you will look amazing. Sometimes this is what you really need for a great outfit. This bag proves that you don't have to gave a killer pair of shoes, or too expensive coat just to be part of the trend. Sometimes all you need is a new bag!
8. Scarf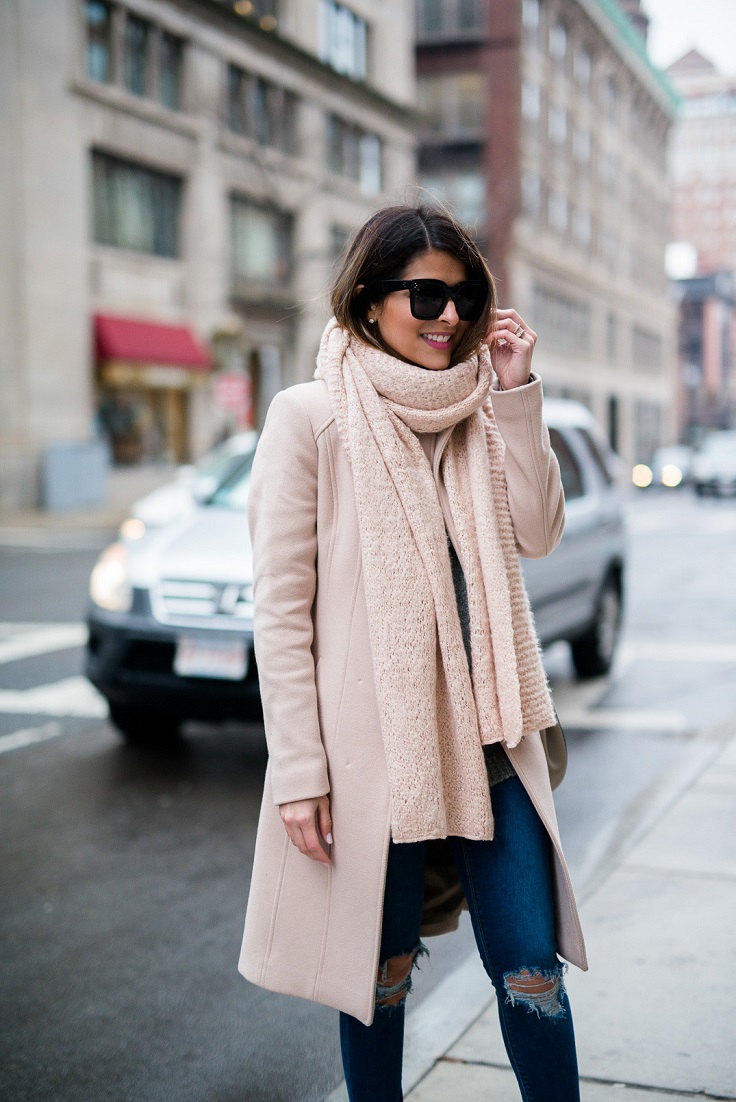 via thegirlfrompanama.com
Scarves are such a great accessory to an outfit. They can make it look far better! You can go for bold prints or one – colored such as the one on the picture. But, we all know that what really makes this scarf special is exactly the rose quartz. It looks amazing when combined with the same – colored coat. This is especially useful during autumn or winter, when the weather really requires you to wear a scarf. With the sales at the moment, use this to your advantage and buy a great scarf for the upcoming seasons.
9. Maxi Skirt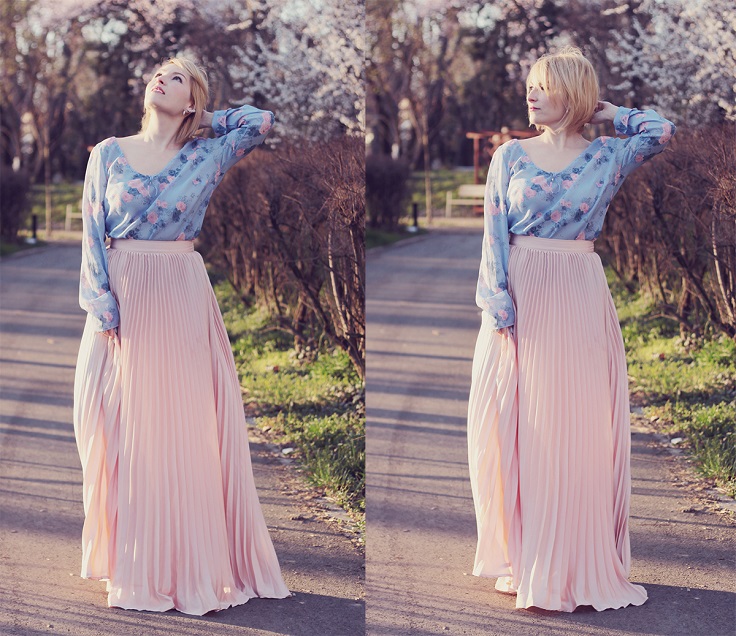 via thecasualcat.com
Of course, maxi skirts are always in style, no matter the color or the year. However, if you're a max skirt lover, then it's definitely a good idea to find one with the color of the year. This picture shows how good it looks if you combine it with the second color of the year – serenity. These two are such a pretty combination! Maxi skirts are a must and you will see how useful they are for special occasion, or for no occasion at all.
10. Sweater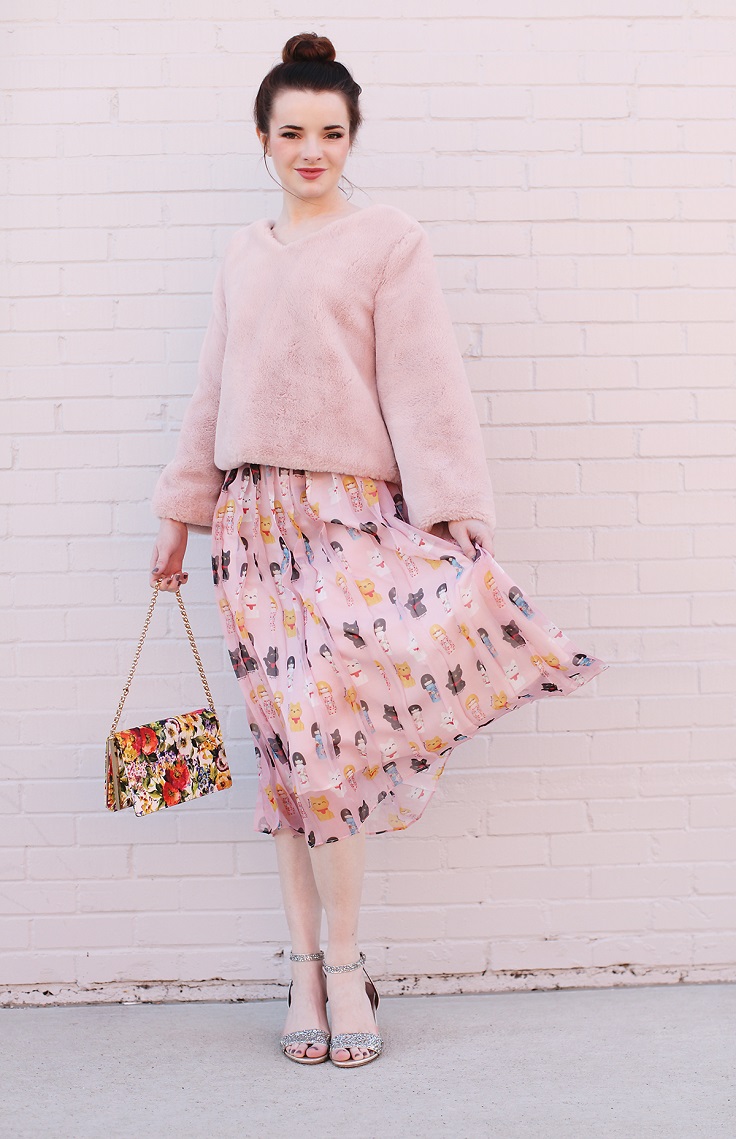 via glamradar.com
With sweater like this, who wouldn't love sweater weather? If so far you weren't impressed with this color, then we're sure that now you will. Fin the sweater according to your style and needs, make sure it's rose quartz and you're ready to rock the season! Combine it with a pretty bag, comfy yet stylish shoes, a skirt as pictured or maybe jeans. There are so many options waiting for you!