Underplanting is an essential part of gardening and landscaping. The basic thing to understand about underplanting is that choosing the right plants is crucial. They need to be tolerant of the dry soil, the shade, root competition, and ever-changing moisture and light conditions. It is not true that you can not have lush vegetation under trees and shrubs.
That bare soil can be covered with plants with the most beautiful leaves, colors, textures. And it is such a fun process – think about it as putting a garden beneath a tree.
But underplanting doesn't stop there – it is basically planting smaller plants beneath bigger ones. Think not only trees but shrubs, flowers, or even underplanting containers. It is the secret of creating an outstanding garden. You can go with annuals or perennials, ground covers or medium-sized plants, lush foliage, or beautiful flowers…
As we already said – it is a fun process, and we will help you start by sharing our TOP 10 plants for successful underplanting. There are many more, so feel free to research, experiment, and share your thoughts in the comment section below.
Epimedium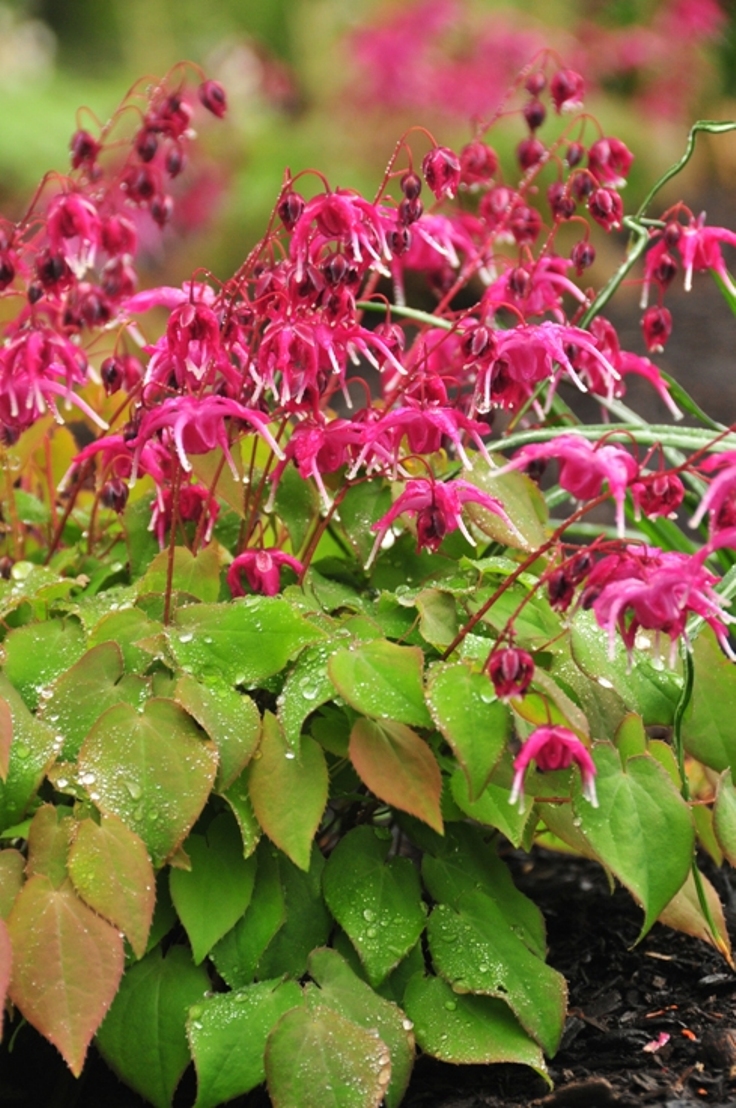 via pithandvigor.com
Don't be fooled by Epimedium's delicate looks. This shallow-rooted ground covering plant is tough and very adaptable. Epimedius are mostly evergreens with beautiful heart-shaped leaves suspended by dark wiry stems.
This plant will even add color to your garden as it mottled pink in spring, lush green in summer, and lovely bronze in the fall. It will surprise you with its fragile pale yellow, pink or red flowers that emerge in April-May.
Hosta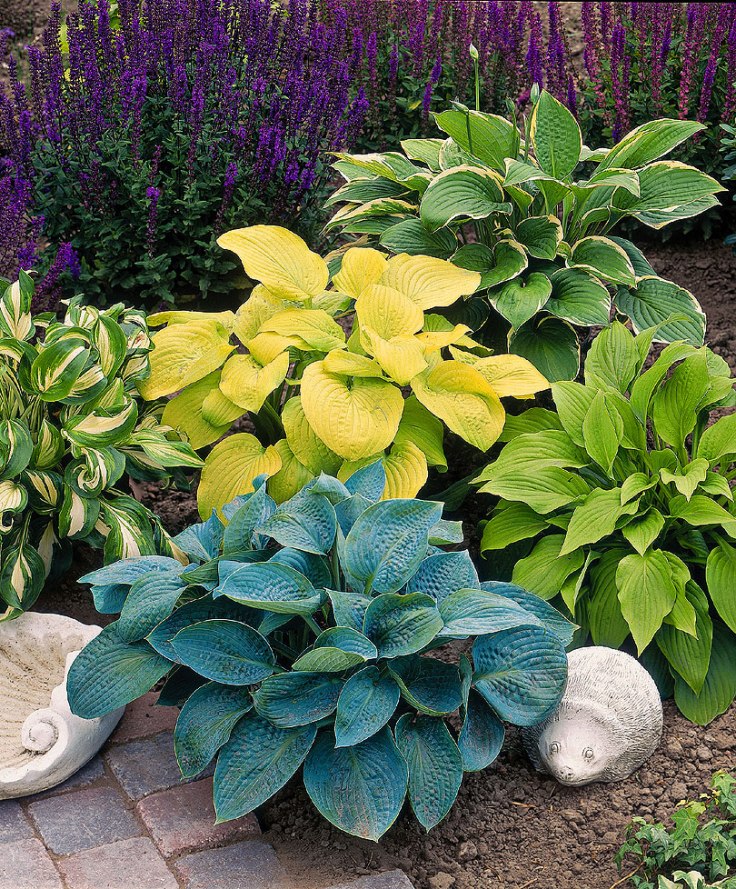 If you have twiggy shrubs and need to plant something under them, then choose hosta. Hostas thrive greatly in partial or even full shade, and yet they offer texture and color. You can choose from the many leaf shapes and colors. Just remember that hostas' leaves come out pretty late (in summer), so don't expect any foliage in early spring. They are a great choice to plant under Hydrangeas.
Aucuba
Aucuba is another shade-tolerant and root-tolerant plant that is great for planting under trees. This shrub has beautifully colored leaves that make it a common choice for every garden. The dense, glossy foliage of this evergreen plant is splattered with yellow. It is definitely one of the plants you can use to create a lash wonderland under any tree in your garden.
Liriope
Liriope is a great "starter" shade perennial to start underplanting with. It is actually a grass-like flowering plant that thrives greatly in shadow. And it is budget-friendly if you want to cover a larger space as it is a very fast-growing ground cover. No bare ground, no weeds if you decide to plant liriope under the trees in your garden.
Yew
Taxus Baccata, commonly known as Yew, is another great plant to consider for planting under evergreen or low tree canopies, especially if you want a large evergreen shrub. bushy evergreen tree with narrow, leathery, very dark green leave prefers the shade, so it is a popular underplanting choice. It tolerates regular pruning and grows up to 10 meters.
Impatiens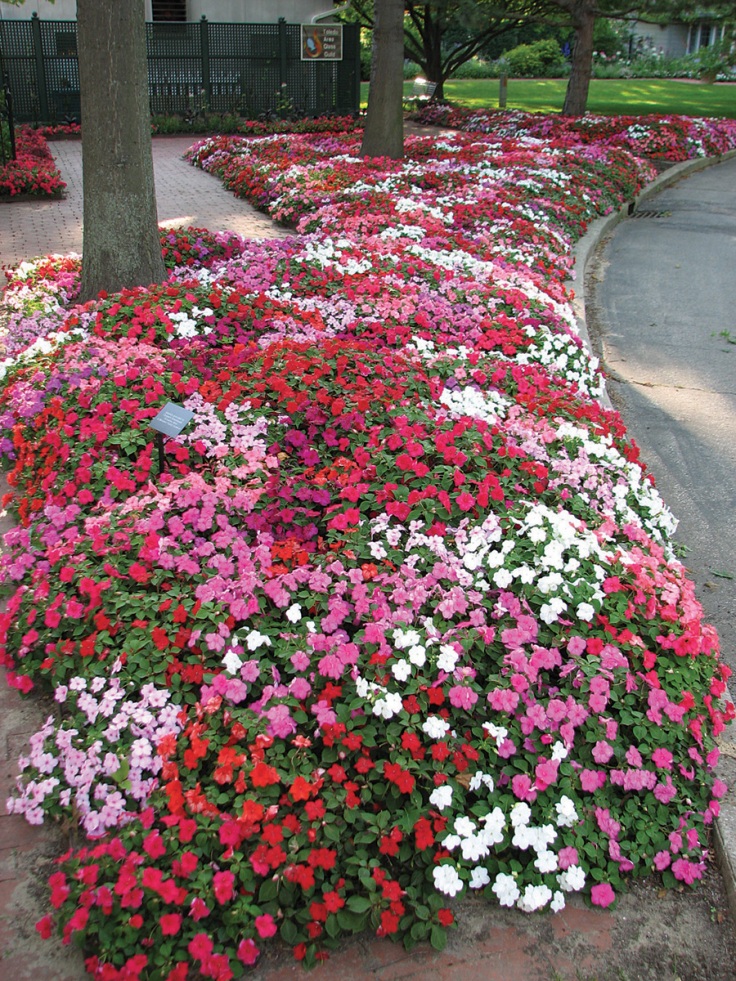 Although impatiens are annual flowers, they also make a great choice for underplanting, especially if you want to add color to your garden. They simply love the shade, spread nicely, and do not compete with others. Impatiens will look fabulous under and in front of the stems of ferns. Choose your favorite color or mix a couple of them and enjoy their beauty.
Cotoneaster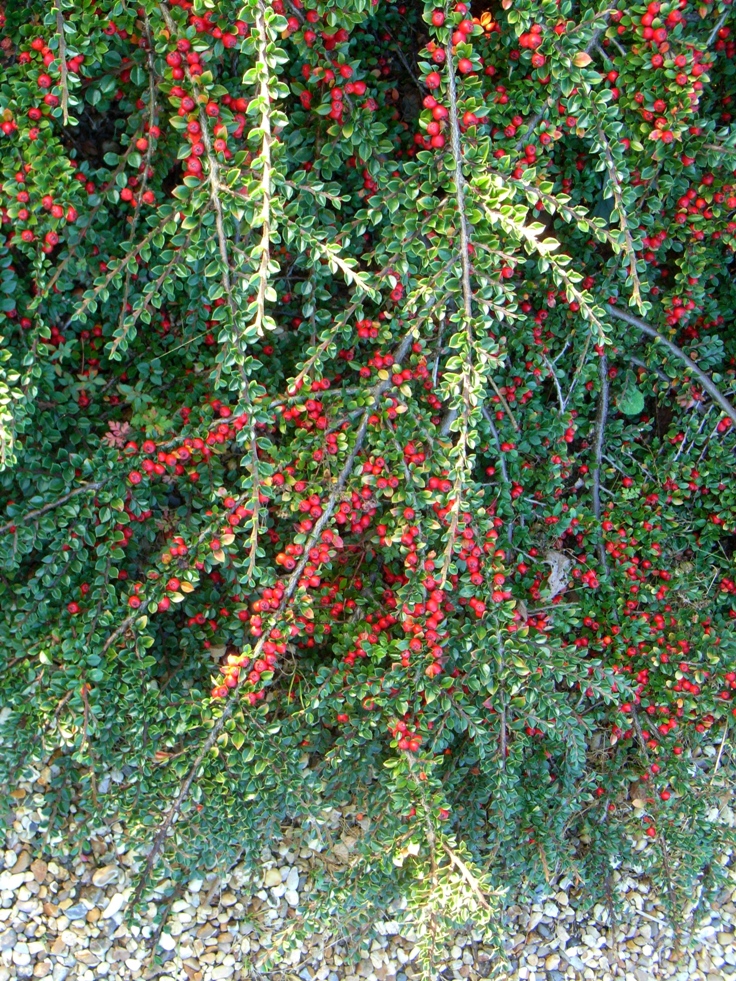 via thesproutlingwrites.wordpress.com
Cotoneaster will quickly cover bare earth around the taller plants and loves sun and shade. You will love its  shiny, dark, round green leaves, white flowers in spring, and red fruit in autumn. It is an evergreen that can be well combined with shrubs and trees. Its low growing form will add both texture and color to any garden.
Pansies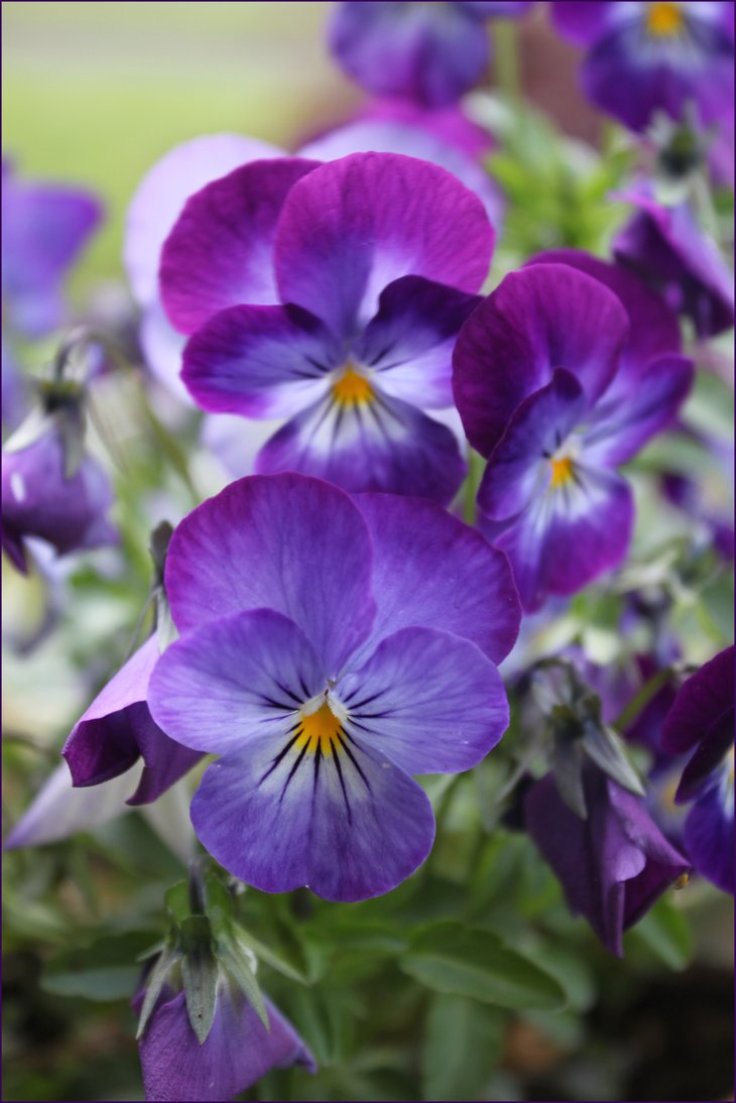 via aelthwyn.deviantart.com
There is no doubt pansies are beautiful and colorful, but they are also so tough and resistant and can thrive in any condition. This is why they are a great choice for underplanting, especially under tulips in your gardens or  other plants in spring planters. Pansies are annuals with large, flat, upward-tilted flowers that will take your breath away.
Euonymus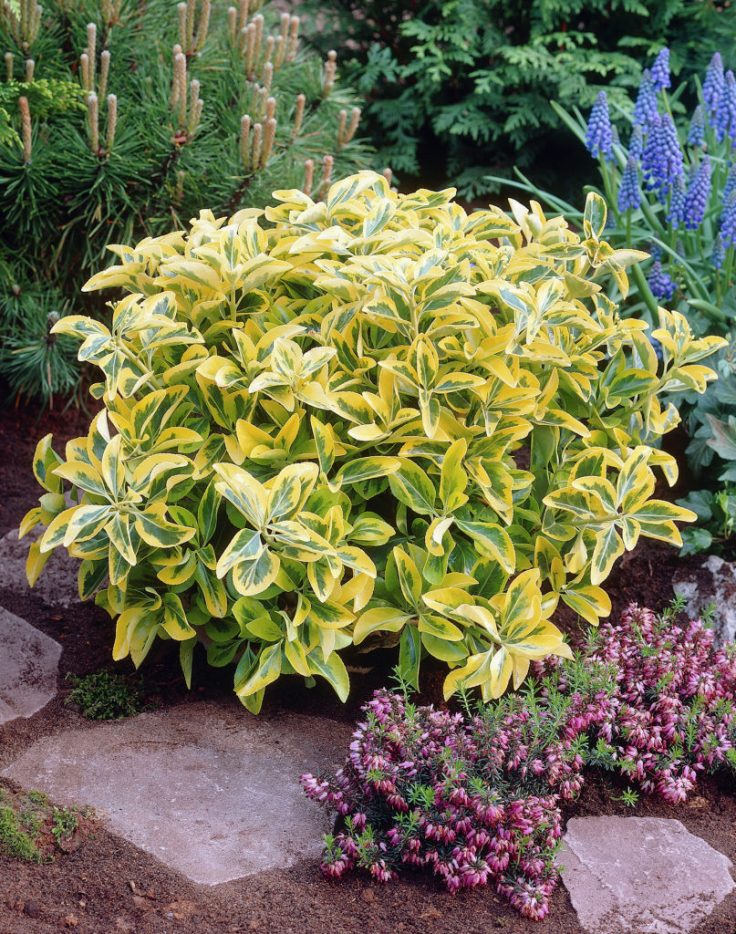 via 99roots.com
Euonymus is one of the most popular shade- and root-tolerant woodland plants. It is an evergreen shrub that generally does well under the shadow of bigger plants. There are Euonymus shrubs with variegated and non-variegated leaves, so the choice is yours. Plant Euonymus under Silverleaf Dogwood or Red Twig Dogwood.
Aspidistra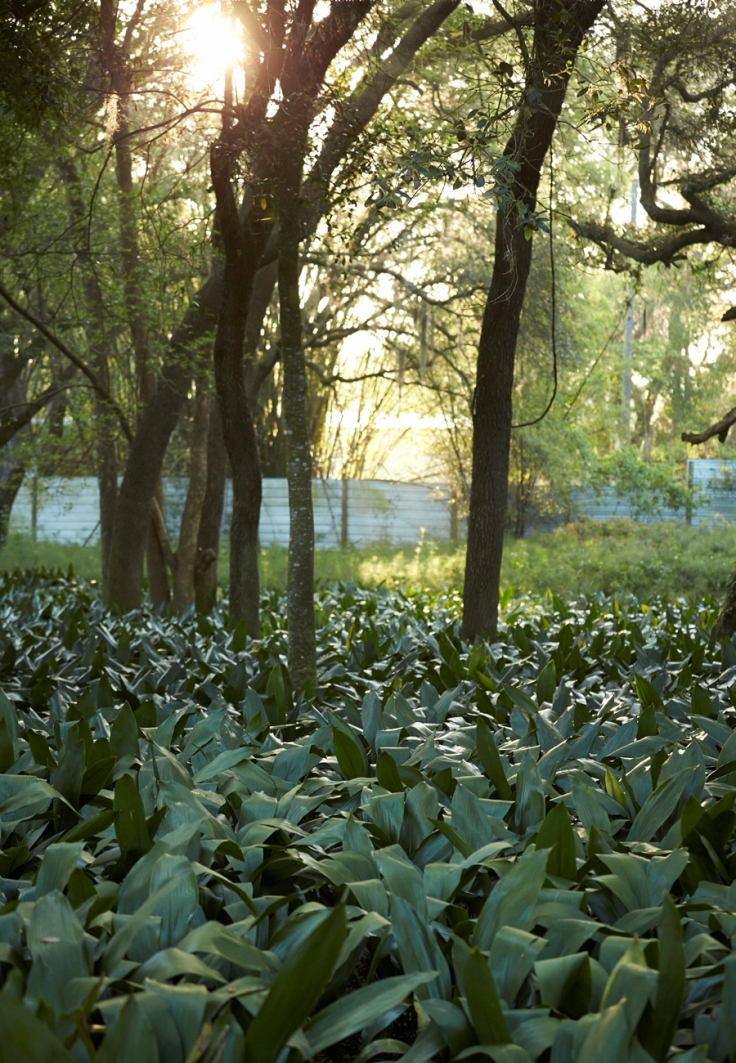 via ubloom.com
These evergreen perennials with upright, leathery, elliptic, or lance-shaped leaves will give texture to the blank space under trees or shrubs in your garden. It is an easy plant to grow, being shade tolerant and disease resistant. Its glossy leaves will give a tropical feel to your garden. Just have in mind that this beautiful plant is a slow grower.
If you still need a help about choosing the right plants, you can look up  Roseville arborists for gardening advice.