Underplanting is an essential part of gardening and landscaping. The basic thing to understand about underplanting is that choosing the right plants is crucial. They need to be tolerant of the dry soil, the shade, root competition, and ever-changing moisture and light conditions. It is not true that you can not have lush vegetation under trees and shrubs. That bare soil can be covered with plants with the most beautiful leaves, colors, textures. And it is such a fun process – think about it as putting a garden beneath a tree.
But underplanting doesn't stop there – it is basically planting smaller plants beneath bigger. Think not only trees, but shrubs, flowers or even underplanting containers. It is the secret of creating an outstanding garden. You can go with annuals or perennials, ground covers or medium-sized plants, lush foliage or beautiful flowers…
As we already said – it is a fun process and we will help you start by sharing our TOP 10 plants for successful underplanting. There are many more so feel free to research, experiment and share your thoughts in the comment section bellow.
Epimedium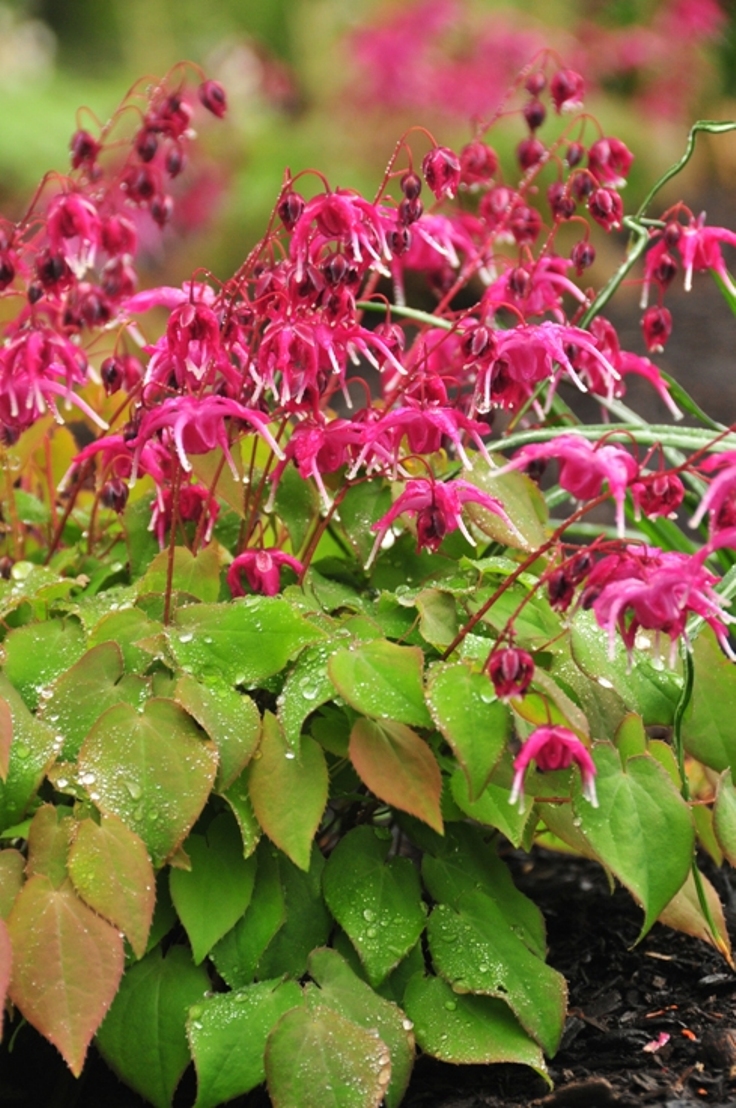 via pithandvigor.com
Don't be fooled by Epimedium's delicate looks. This shallow rooted ground covering plant is tough and very adaptable. Epimedius are mostly evergreens with beautiful heart shaped leaves suspended by dark wiry stems.
This plant will even add color to your garden as it mottled pink in spring, lush green in summer and lovely bronze in the fall. It will surprise you with its fragile pale yellow, pink or red flowers emerge in April-May.