You're always fueled up for your workout itself. But what happens after that last piece of iron has been dropped into the rack? After a serious sweat session, your body is pretty much running on empty. Your body keeps moving, repairing, and replenishing long after you've left the gym. If you don't follow up your workout with the right intake of macro-nutrients, your body can't stop the breakdown of muscle proteins and begin refueling itself.
So about 15 to 30 minutes after you crank out your last rep (wait any longer and your blood sugar will plunge), eat some clean, lean protein to help rebuild muscles—and mix in some carbs to get your energy back. Your post-workout smoothie should meet the refueling needs of the sweat session you just did, not just taste great.
Skinny Tropical Protein Smoothie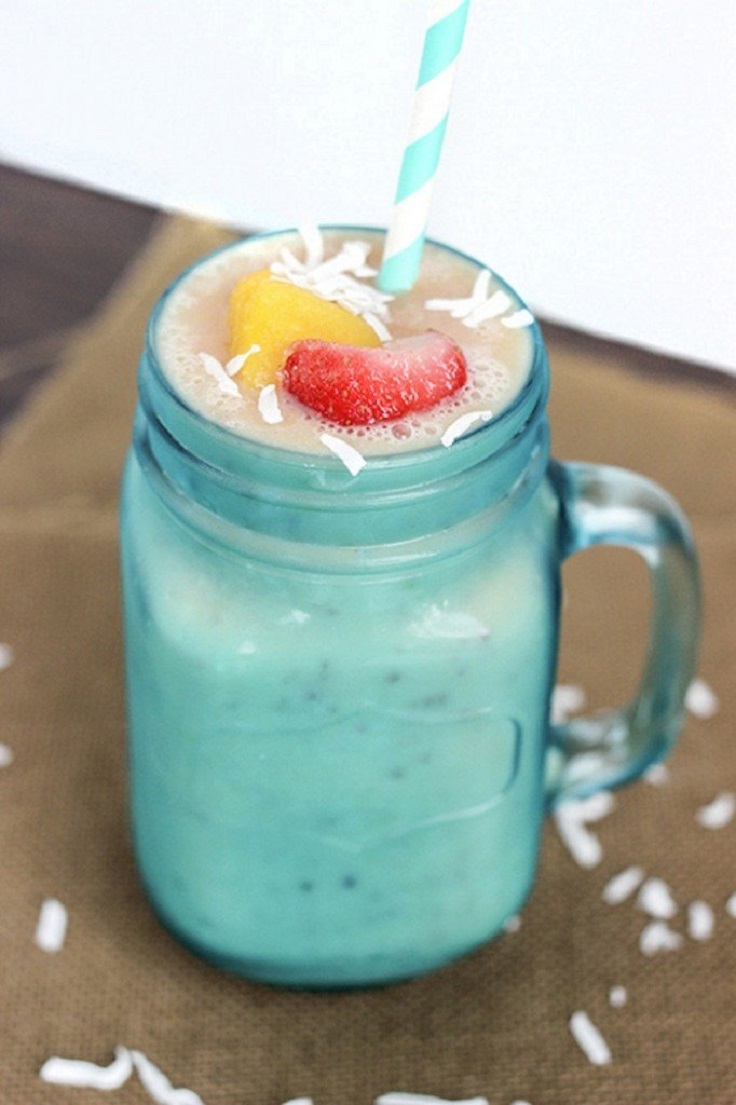 via skinnymom.com
Whipping up big tropical flavor is so easy with my Skinny Tropical Protein Smoothie! Just a touch of coconut extract brings out a big coconut flavor that we love! This means fruit smoothies or a little fruit on our cereal every day for breakfast! This smoothie makes getting a boost of protein in the morning or post work out to recover your lost energy.
Raw Chocolate Strawberry Smoothie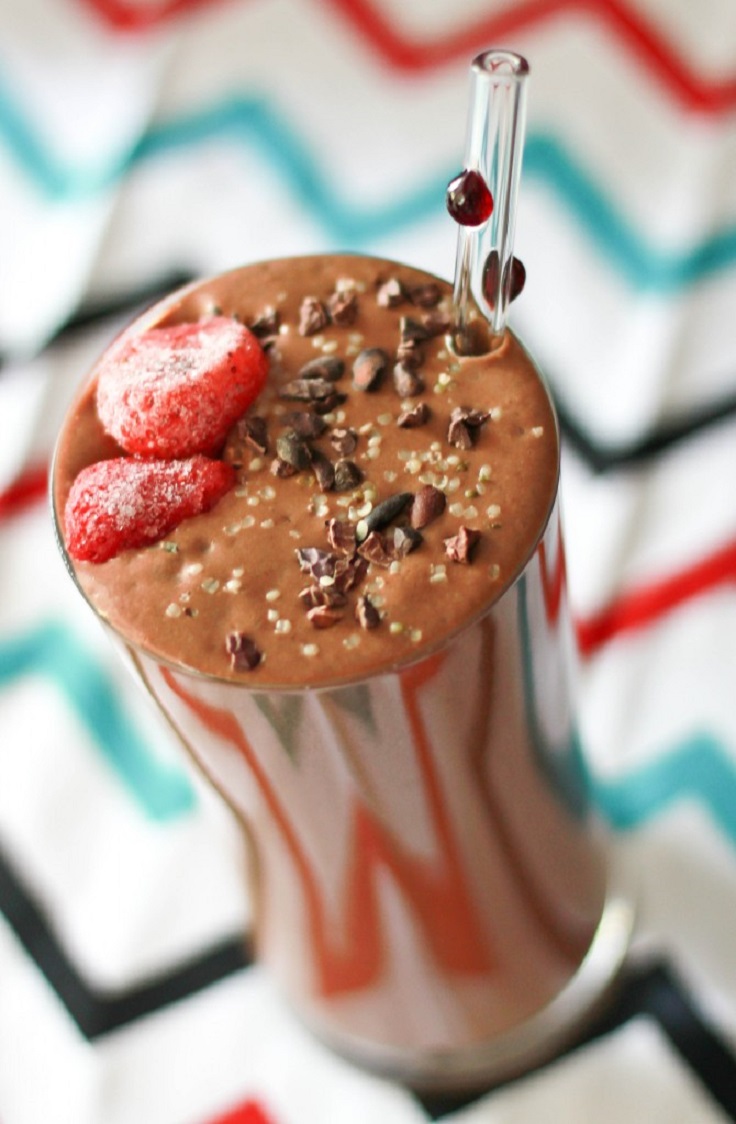 via lindawagner.net
We've gotten into this recipe lately for a post workout protein smoothie. And it happens to taste like chocolate strawberry ice cream. Simply blend all ingredients in a high speed blender until smooth.
Blueberry-Oatmeal Smoothie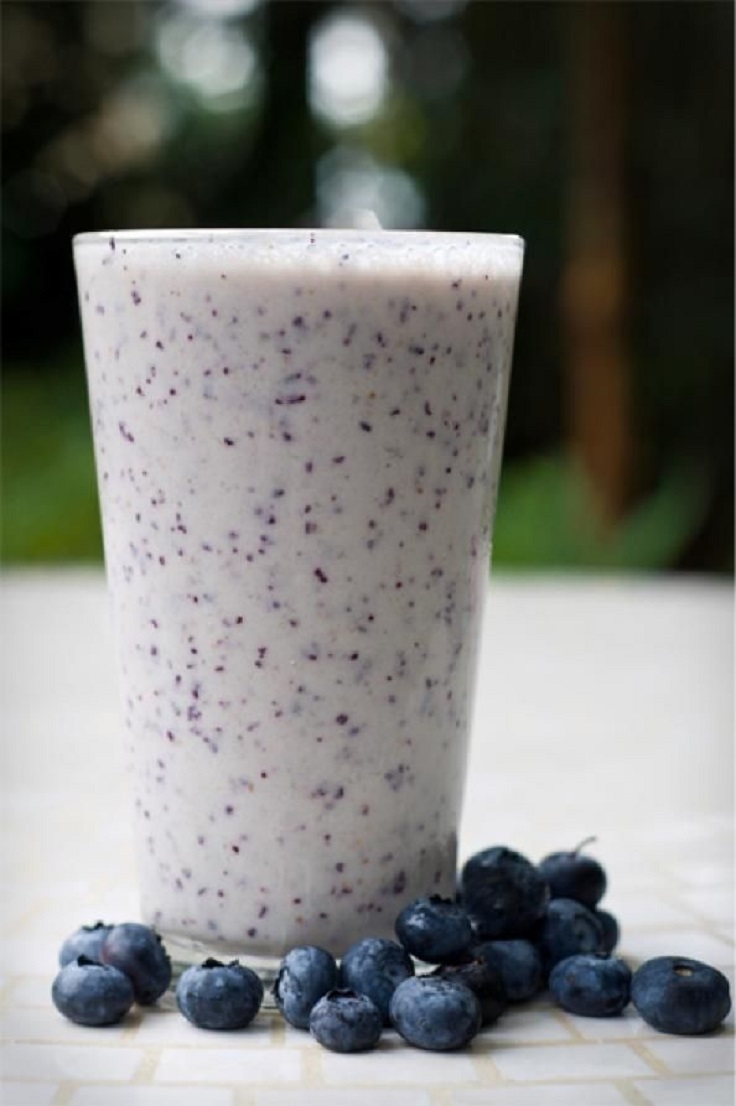 via mensfitness.com
Place the oats in a blender and blend for 1–2 minutes until they are ground into a fine powder. Add the rest of the ingredients, blend, and enjoy. This can substitute whole meal and it will recover your energy!
Yogurt Peach Smoothie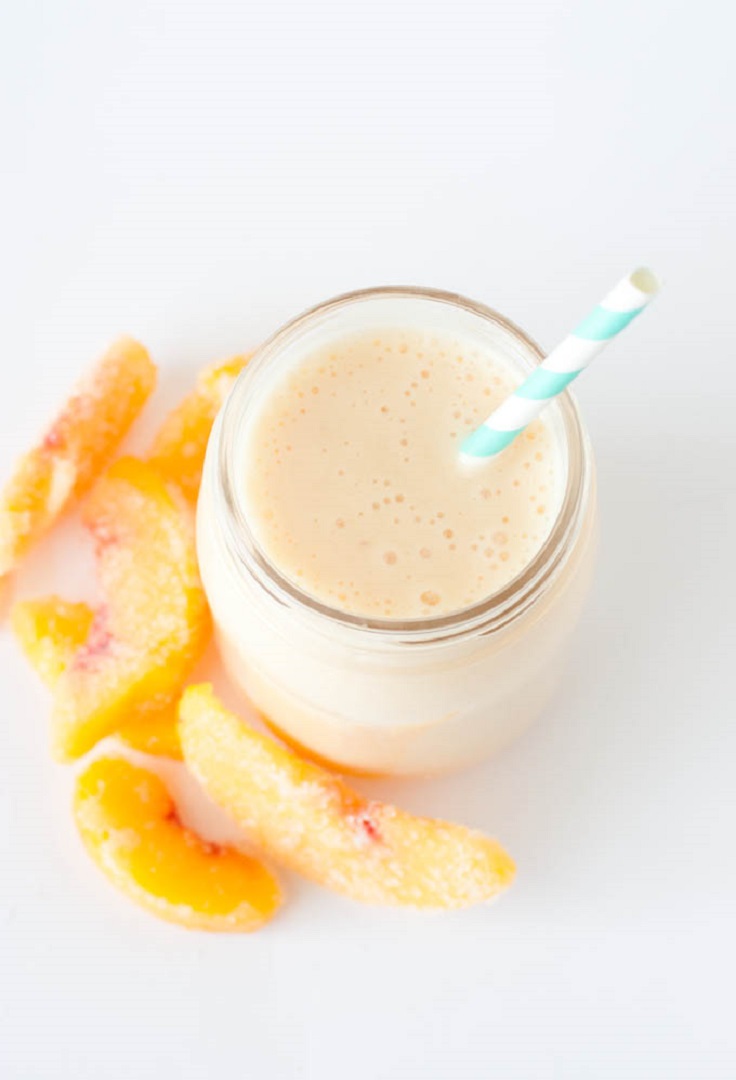 via bloglovin.com
There is nothing fancy about this recipe. It's a simple yogurt peach smoothie that takes less than 5 minutes to whip up. It is subtly sweet from the yogurt & super smooth from the frozen fruit (instead of icecubes). We throw it all into my magic bullet, blend it for about a minute, and it's ready to drink up.
Green Smoothie

A refreshing smoothie loaded with fruits, spinach and Greek yogurt. Combine the strawberries, orange, banana, spinach, Greek yogurt and 1 cup ice in blender until smooth. Serve immediately.
Watermelon and Grapefruit Smoothie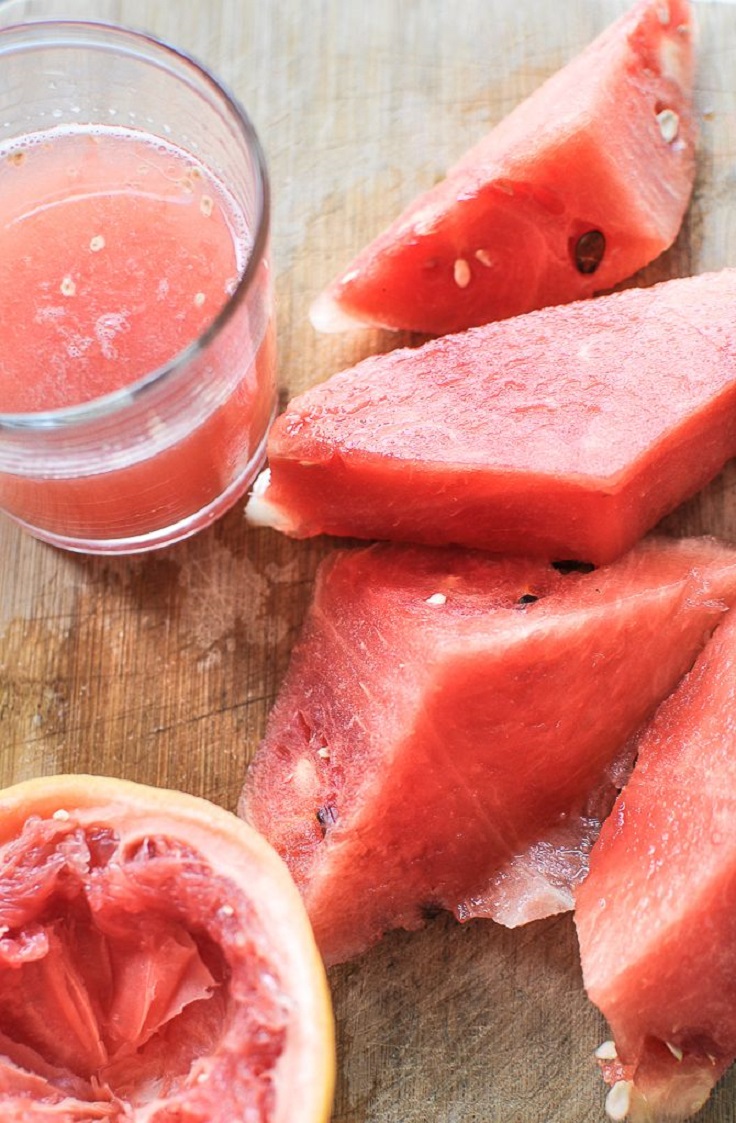 Watermelon is all about rehydration, grapefruit acts as an appetite suppressant (just until dinner), and agave or stevia adds a little sweetness to help balance the bitterness. A glass of this one is just 135 calories.
Coconut-Lime Post Workout Recovery Smoothie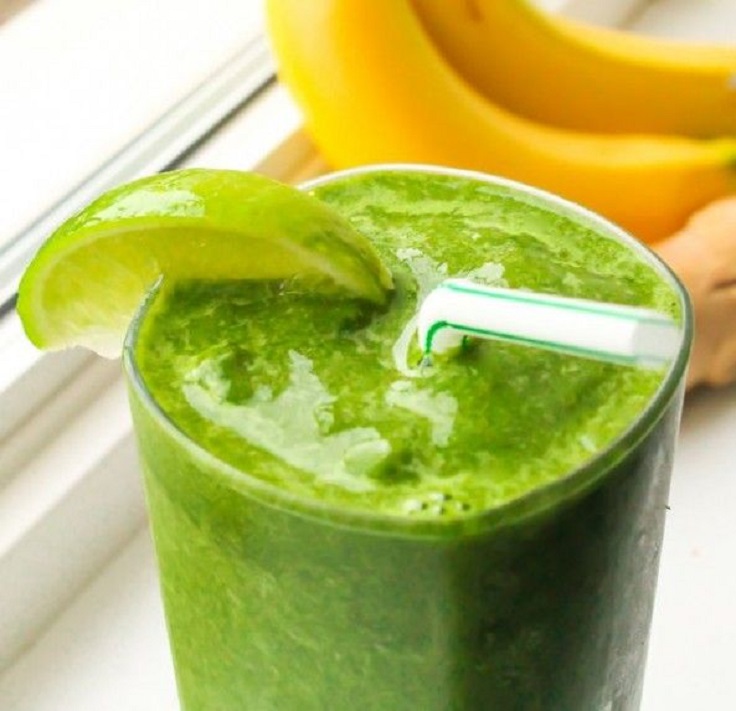 This is our favorite post-run recovery smoothie. It's full of powerful ingredients that help fight inflammation and promote quick repair and healing in our bodies, both of which are essential if you're very physically active. Not only will this smoothie do fabulous things for your insides, but it tastes great too!
Blackberry Banana Smoothie
via skinnymom.com
This is an easy go-to, quick-fix breakfast for those hectic, time-crunch mornings, and by that we mean, every morning or every time after your workout! Also, fair warning: after this, you're going to want to start combining blackberry and banana wherever you can! In yogurt, on pancakes, with toast… These two go perfectly just about anywhere.
Pineapple Ginger Smoothie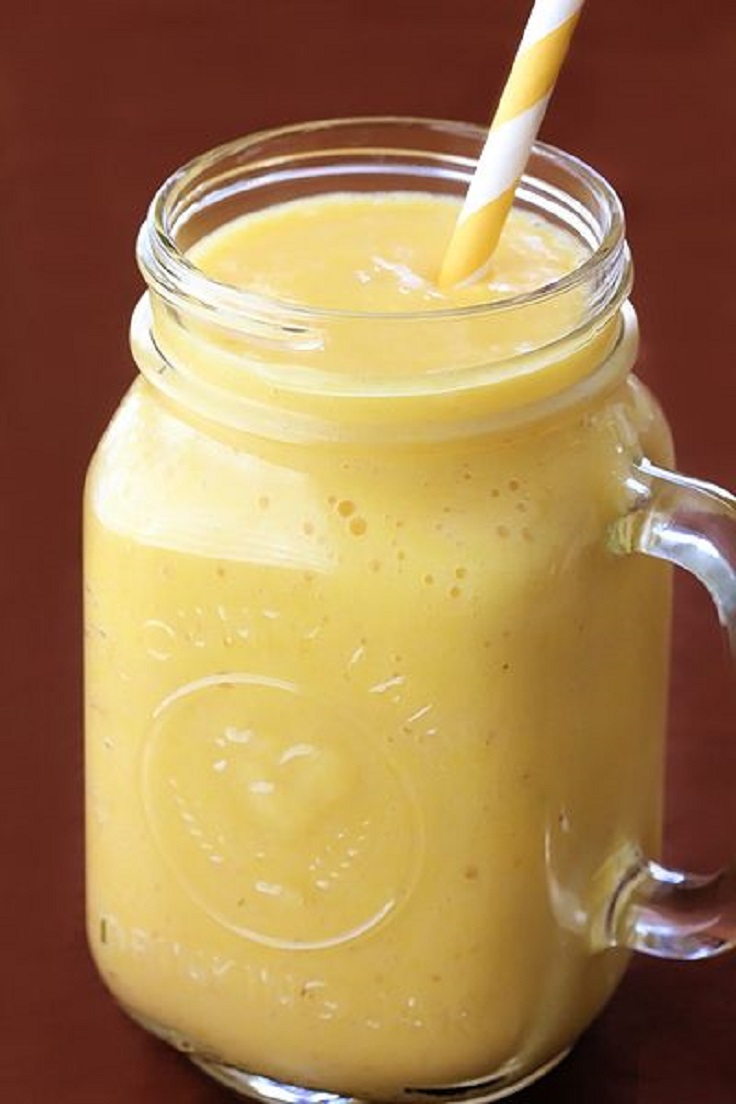 It's basically a simple pineapple smoothie, featuring some healthy Greek yogurt, banana, and one of our favorite smoothie ingredient — fresh ginger! This smoothie will immediately recover your lost energy after your workout!
Banana Almond and Oat Smoothie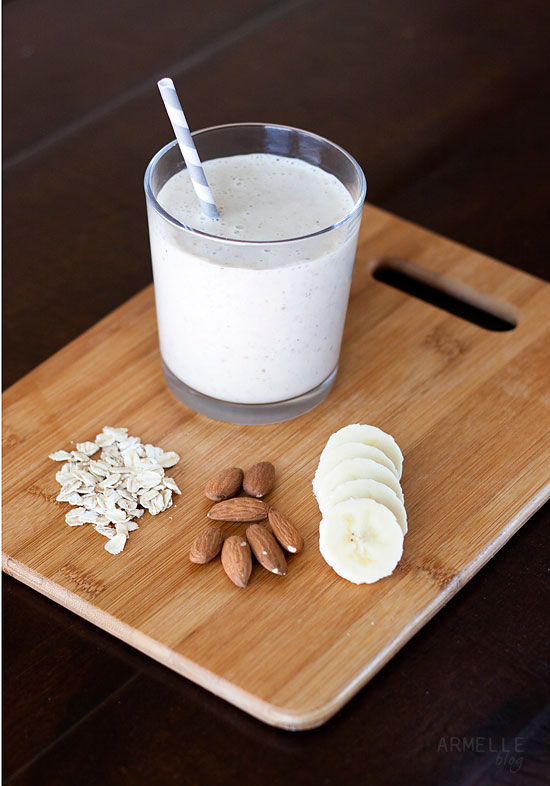 via armelleblog.com
This banana almond and oat smoothie is pack with protein, vitamins and nutrients to get your day moving.  It makes you feel satisfied, and ready to start your day after your morning workout.