Looking back through our history, it's hard not to notice how women were pushed away from anything that mattered and seemed important. No matter which age are we looking at, what the woman was supposed to do was to be a good housewife, a wife, a mother. She had to know how to wear dresses and how to sit straight. When it comes to their education, some believed that's not what she is supposed to do and some believed that's something she couldn't do. There are many women who showed how these things were so wrong and untrue. There are many women who stood up and pointed out at what is problematic in the society, even when that meant getting in trouble. Below you can read about ten of hundreds of women who dedicated their life and work to inspire and influence not just the life of the ordinary woman, but the life of everyone.
1. Joan Of Arc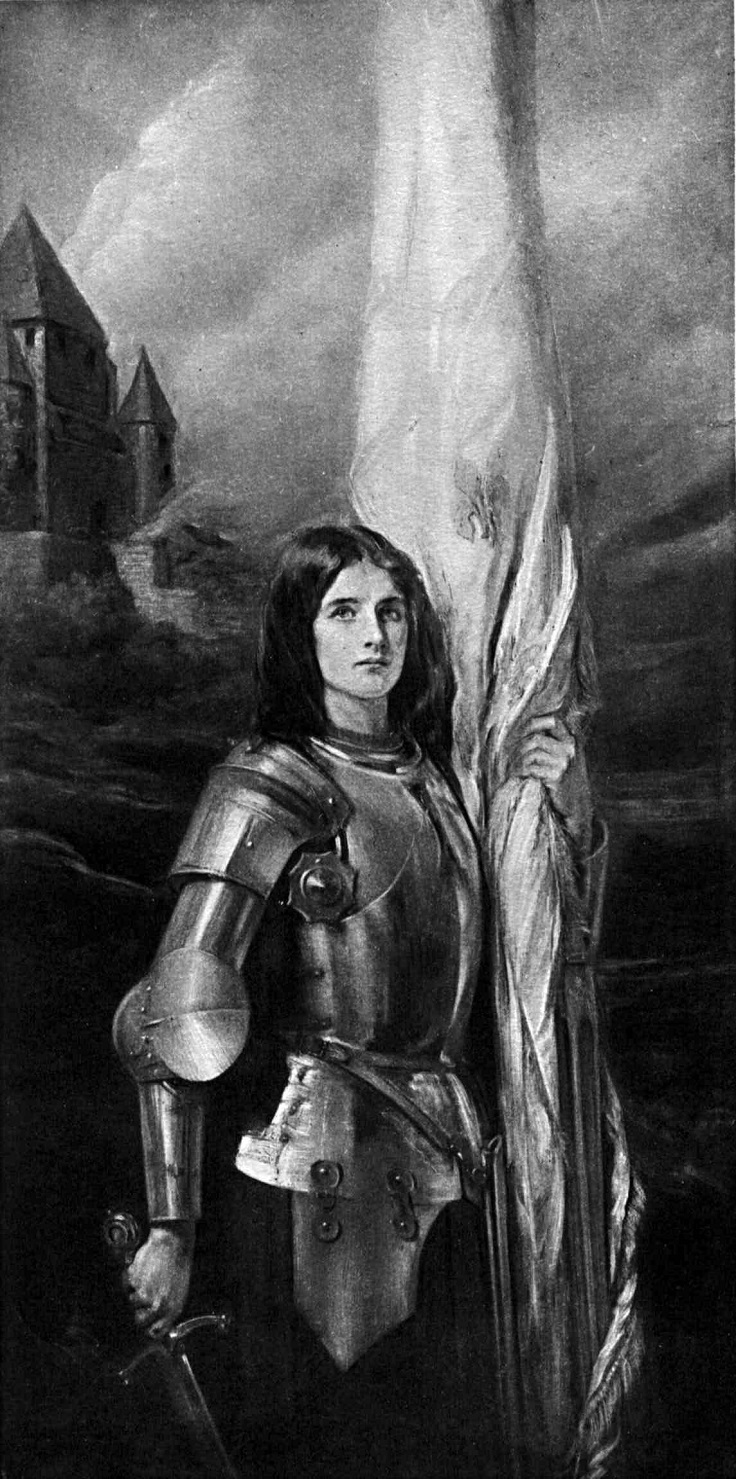 Joan of Arc was an ordinary peasant girl who lived in France during the medieval times. The reason why she is a very famous historic figure is because she believed that God had chosen her to lead the french army in the long – running war with England. She was only 13 when she "received" the call of God. Joan managed to convince the crown prince Charles of Valois to allow her to lead a French army, and she brought victory to the French. She loses her life at the age of 19 in 1431, when she is accused of witchcraft and is burned by the English. Years later, the Pope Callixtus III pronounced her as innocent and he also declared her a martyr.
2. Marie Curie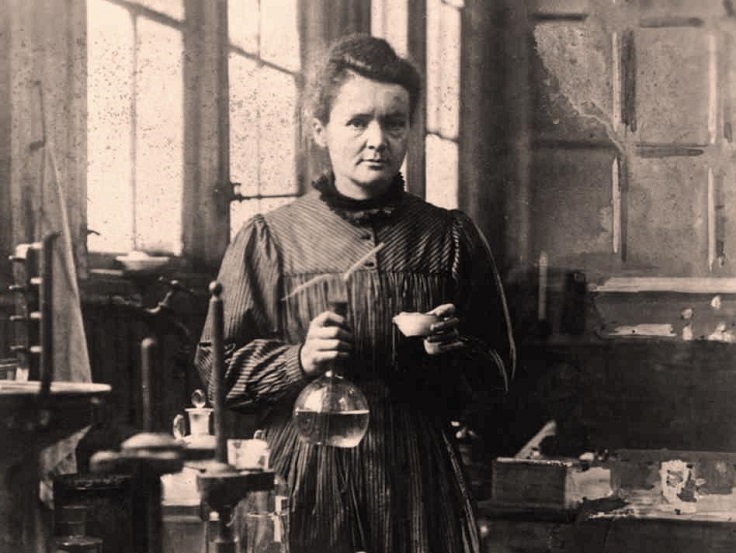 She had hard times in getting the right education for her because she had lived in times where women were supposed to stay at home and raise a family, instead of getting themselves accepted into college. But she went through all the obstacles and earned her master's degree in physics and mathematics at the Sorbonne. Soon she met her future husband Pierre Curie, with whom together they won the Nobel Prize in Physics for their work in radioactivity. She also won herself a second Nobel Prize and this time it was in Chemistry for her discovery of polonium and radium. Marie died in 1934 because of blood disease, caused by too much exposure to radioactivity.
3. Amelia Earhart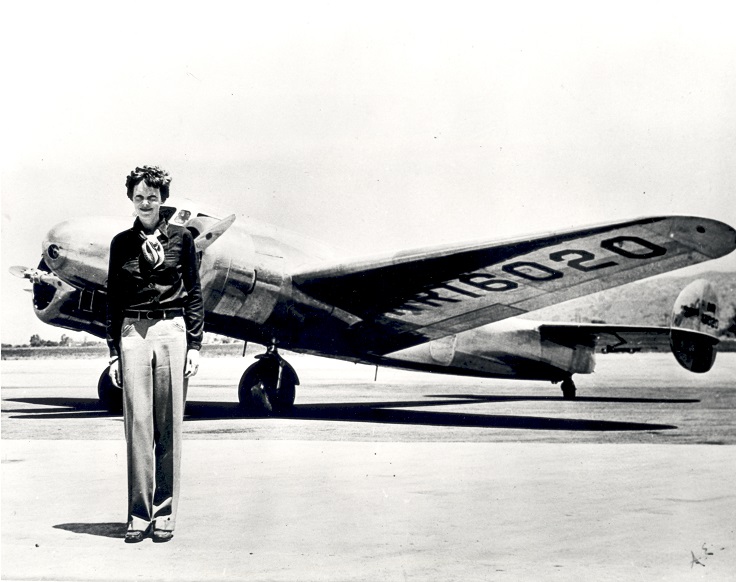 This wonderful, courageous and adventurous woman was the first female pilot that crossed the Atlantic only by herself and thanks to that record Amelia received the U.S. Distinguished Flying Cross. She was the first person that flew over both the Atlantic and the Pacific Ocean. She set many records, wrote many books that were best – sellers at the time, and she also played a very big role in the formation of a female pilot organization called The Ninety Nines. Unfortunately, Amelia disappeared in 1937 in her attempt to make a circumnavigational flight of the globe. She was declared legally dead two years later after her disappearance, even though neither her body or plane was ever found. 
4. Anne Frank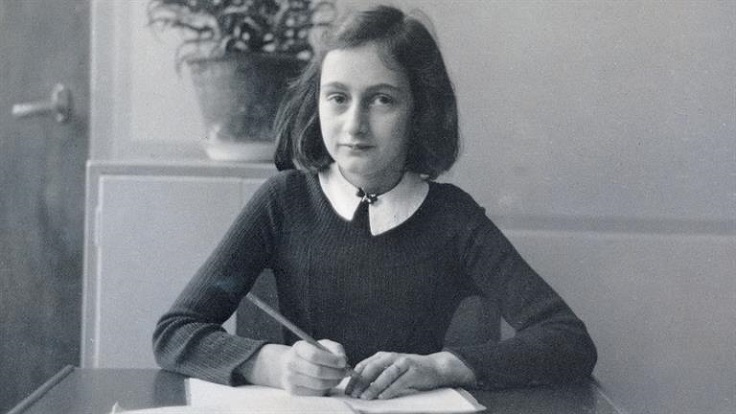 via biography.com
The Diary Of A Young Girl tells a lot about this girl who suffered during the Holocaust times. Anne and her family were Jewish victims who were hiding but were betrayed and sent to concentration camps. She and her sister were sent to Bergen – Belsen concentration camp, where they probably died from typhus. During the time she spent in the camp, Anne was writing a diary where she described her life. After she died, the only survivor of her family found out that one of the helpers saved Anne's diary. He took it and lead it to publication and since then the diary is translated into many languages. The diary is such a dark memory of even darker times.
5. Ella Fitzgerald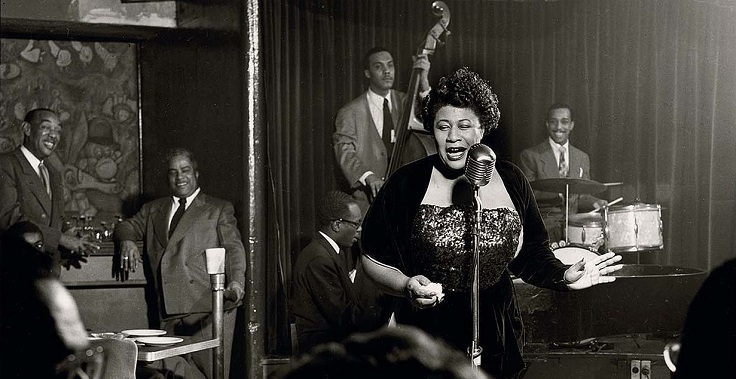 via socialphy.com
This jazz lady is also known as The First Lady Of Song, or the Queen of Jazz. She is one of the most influential and best jazz singers of the past century and the proof for that are the thirteen Grammy Awards she had won, as well as the National Medal of Art presented by President Ronald Reagan and the Presidential Medal of Freedom presented by President George H. W. Bush. Her voice is stunning and her songs are unforgettable. Living in the time of the Great Depression, and later she even dealt with race discrimination, Ella managed her way to success and the world is still grateful for her wonderful music.
6. Coco Chanel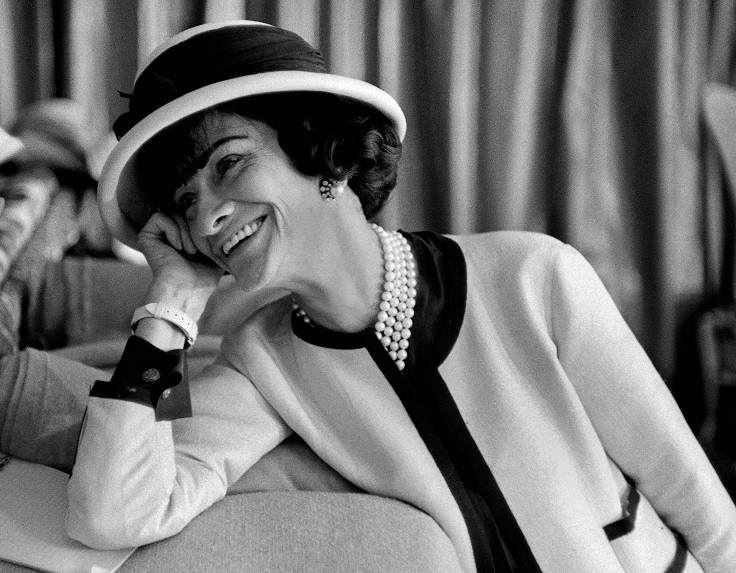 Born in France, she spent her childhood in orphanage where she was thought to sew. Later it turned out that sewing is going to play a huge role in her life. Coco first offered hats, and as she got more and more famous, she designed clothes and introduced the perfume Chanel N. 5, the little black dresses and the suits. Coco offered something revolutionary for her time. Her designs had something boy-ish and were comfortable wearing instead of the corsets that were popular female trend back then. It took years, but the effort was worth it. Coco went through hard times in her lifetime that reflected her career, but even that wasn't strong enough to ignore and forget what she did for fashion. Coco, as her work, is simply unforgettable.
7. Germaine Greer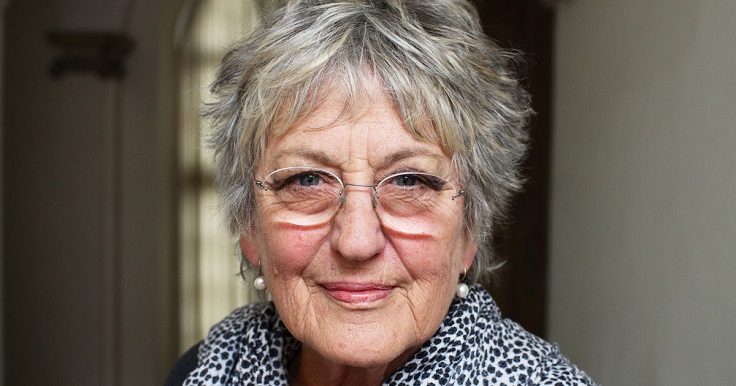 via newyorker.com
Germaine is one of the major feminist voices of the past century. Her first published book in 1970 Female Eunuch became a best – seller and was translated into eight languages. She writes and fights for women's liberation which she describes as a woman's right to define her own values and to determine her own fate. She doesn't fight for women to be equal with men, because according her believes being equal is a mere assimilation. Today she works as professor in English Literature and Comparative Studies at the University of Warwick, but even though the 70's are long gone, her fight back then is still seen as remarkable today.
8. Mother Teresa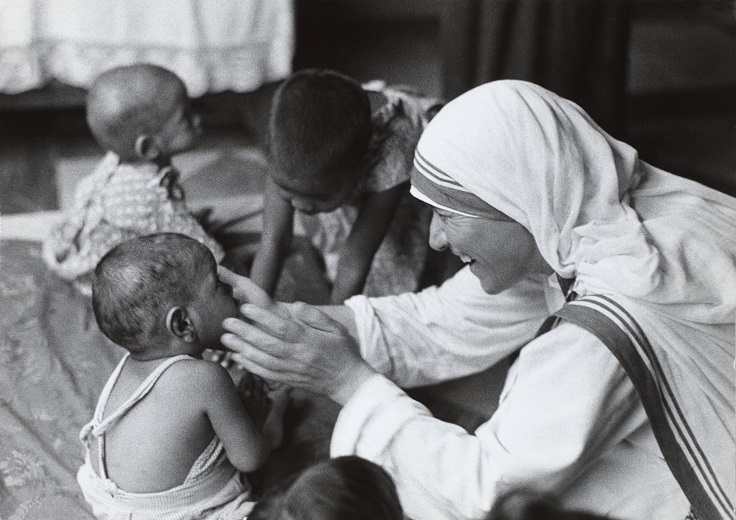 via scoopwhoop.com
Mother Teresa was a missionary who spent most of her life in India. She is the founder of the Roman Catholic religious congregation Missionaries of Charity. Together, they helped many people who were suffering from leprosy, tuberculosis and HIV/AIDS. They also ran soup kitchens, orphanages and mobile clinics. No wonder Mother Teresa won the Nobel Prize for Peace in 1979! In 2003 she was beatified as "Blessed Teresa of Calcutta". She passed away in 1997, but her role in helping the poor and the sick shall never be forgotten.
9. Wangari Mathaai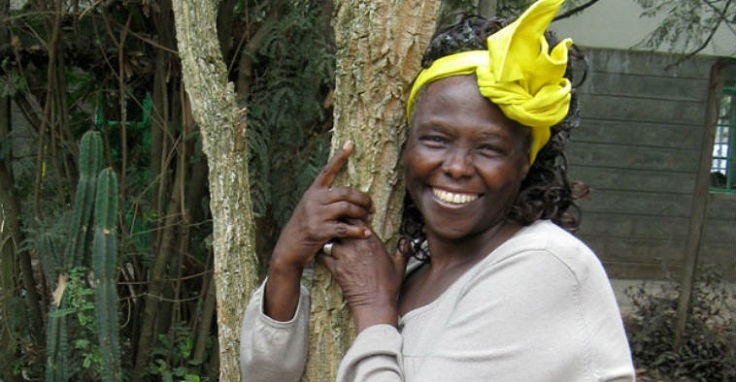 Wangari was the first woman in Central and East Africa to earn a doctorate degree. She was also the first woman who ever was on the position of chair of the Department of Veterinary Anatomy and an associate professor, back in the 1970's. She was an environment and political activist, also a founder of the Green Belt Movement, an environmental non-governmental organization focused on the planting of trees, environmental conservation, and on women's rights as well. Wangari was also the first African woman to receive the Nobel Peace Prize in 2004.
10. Malala Yousafzai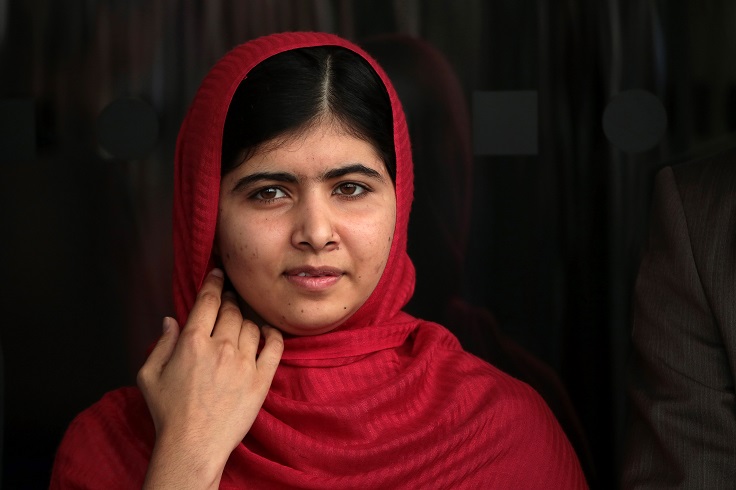 via pbs.org
Malala is the youngest person that ever received the Nobel Peace Prize. Wondering how she did it? This girl stood up against the Talibans for stealing away her right to be educated. She spoke against them and at the age of only 13, she became an advocate for girls' education. Unfortunately, her bravery made her a threat and that's why in 2012 a gunman shot her in the head. In order to make it, she was transferred in a hospital in Birmingham, England, where Malala successfully survived the operations. After the attack, this fascinating girl wrote an autobiography , I Am Malala: The Girl Who Stood Up for Education and Was Shot by the Taliban. No wonder why this 17 year old girl is seen as the pride of Pakistan.