Being on a raw diet is a new and challenging trend in the world, that many of you probably follow! Sometimes it can be pretty taught to stay away from meat specialties and cooked meals, but it's definitely worth the effort, because you already know all the benefits of eating this type of food! But, what happens when you have a desire bigger than mountain to indulge your sweet tooth?! Nothing, you don't have to avoid mouthwatering treats, cookies and cakes if you start making some of these fabulous ideas from our list of Top 10 Raw Desserts That Taste Like Heaven! They're all raw, but impressively delicious!
We've decided to start the countdown with one totally exotic idea that'll blow your mind! The Avocado Lime Cheesecake is a refreshing dessert that will satisfy your sweet cravings in the right way! You can put limes or some kind of berries on the top of these cute cheesecakes!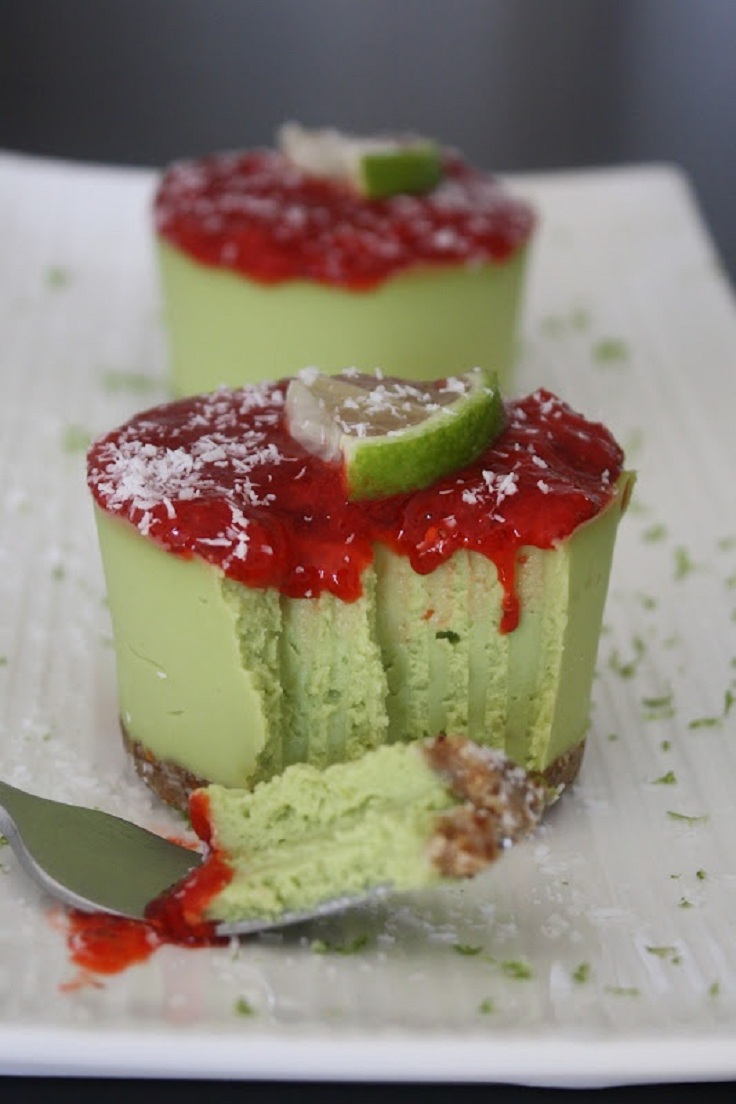 via sweetlyraw.com
These raw chocolate chip cookie dough bars that are filled with hot fudge are a type of dessert you must try to make once in a lifetime! They're so delicious and energizing, so you can eat them as a snack when you have a break-time at work!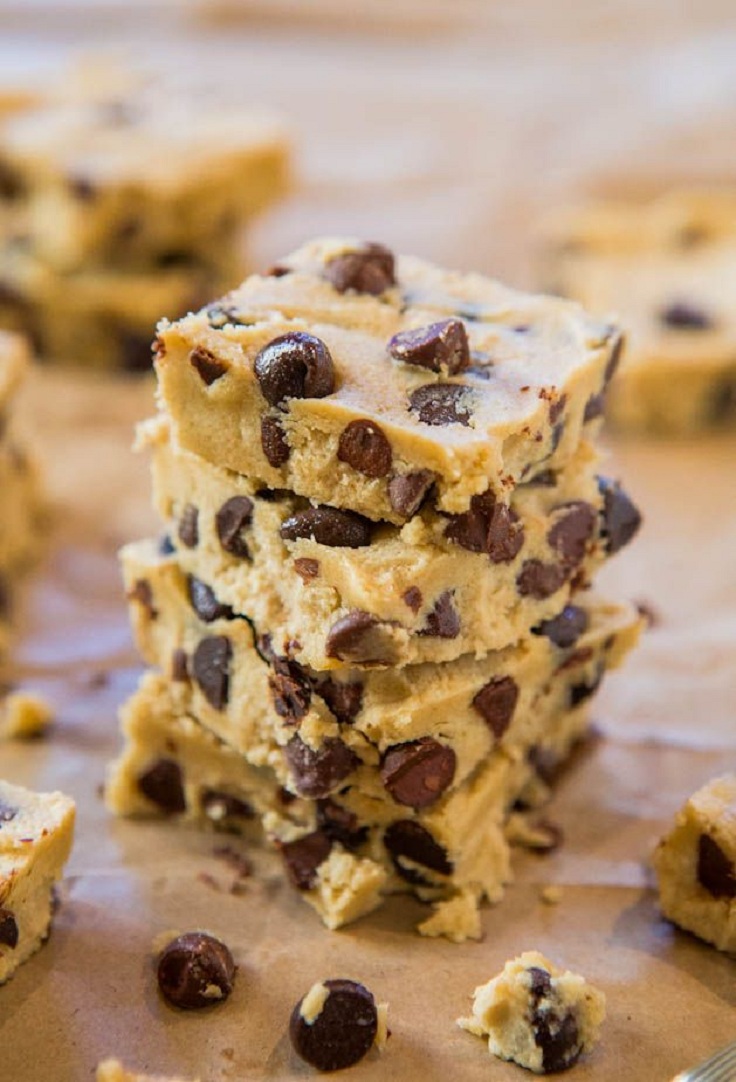 via averiecooks.com
One more idea that has the most delicious ingredient in it – chocolate! This is heavenly tasty fridge cake which you can make in less than 15 minutes. Plus, it's gluten free, paleo and vegan at the same time…there is something for everyone here!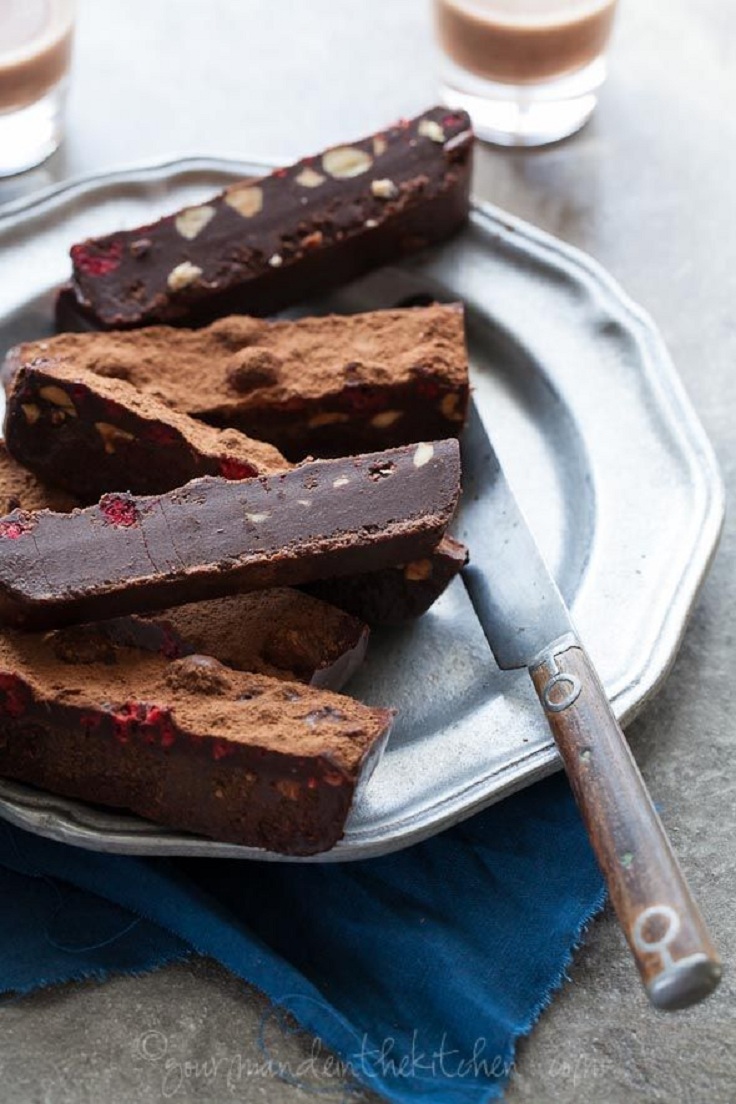 Perfect for hot days, the ice-cream cake which is full with blueberries, strawberries and bananas is something that you'll make more often this summer! It's a real refreshment for all your family members, they gonna love it!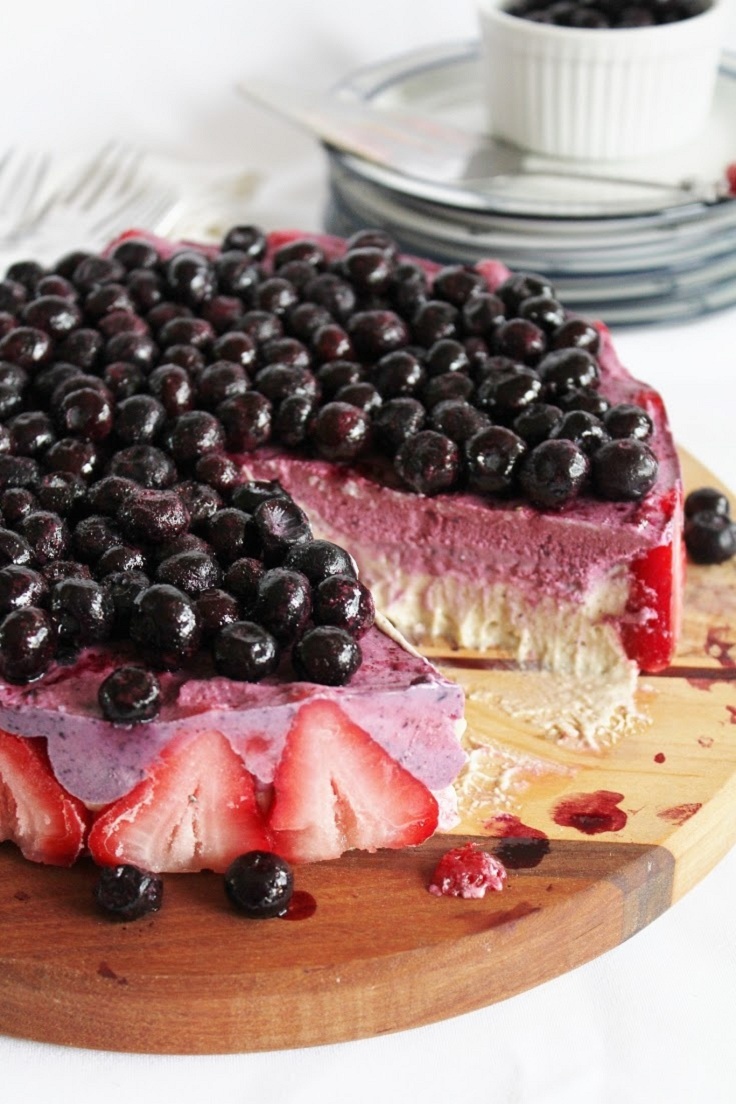 Who can resist on a creamy cake infused with rich chocolate flavors?! No one! The following idea has all the benefits that we've mentioned before, plus you can make it in no time…actually the preparation time is only 10 minutes!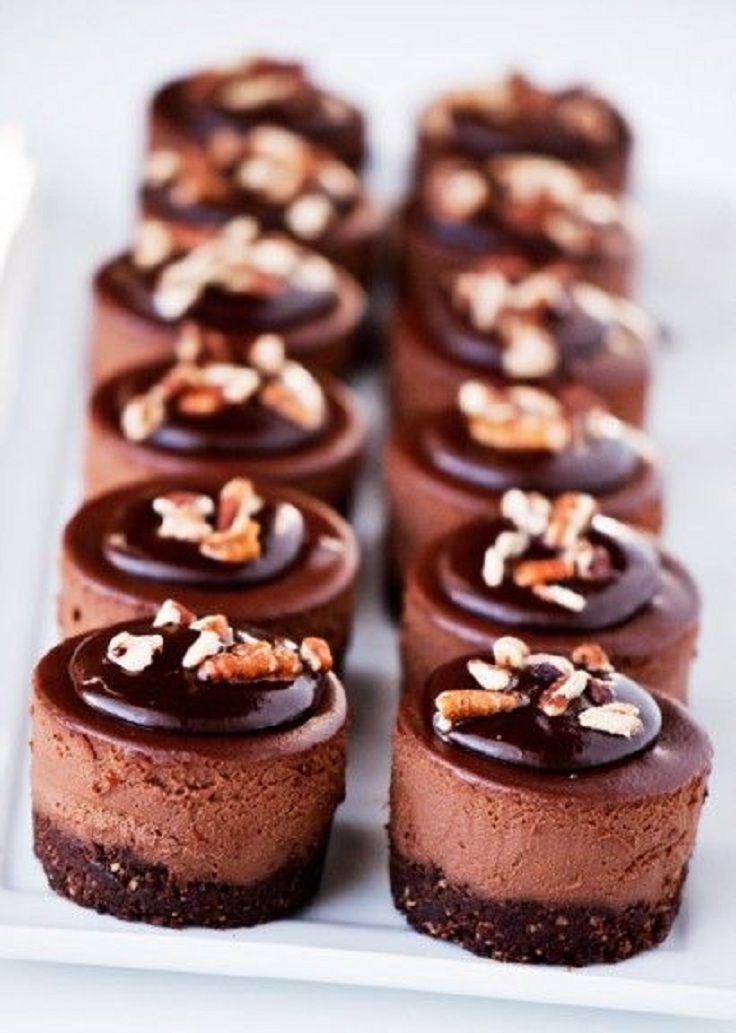 via tastykitchen.com
There is no celebration without tasty treats, but what to serve if you're on a raw diet?! We have an appropriate suggestion for you which is called Healthy Fudgy Brownie Bites! They'll accomplish your table in a festive way, but not to mention how incredibly appetizing they're…
via averiecooks.com
Probably, the mix of chocolate and raspberries isn't a new experience for you and you already know how dangerous this combination could be?! Sometimes, you can't stop eating and you don't have to, because the Chocolate Raspberry Tart is made from cocoa and is low-fat! What a relief?!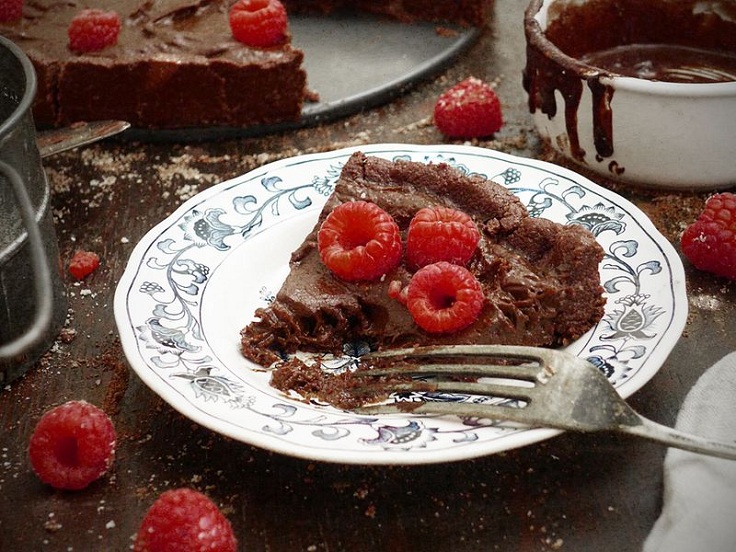 We're continuing our list of Top 10 Raw desserts with a famous recipe for Peanut Butter and Jelly Coconut Cashew Sandwich Cookies. They look so cute and you can eat them with a cup of tea or coffee in the morning. The good thing is that this dessert is gluten-free, soy-free and vegan at the same time without added sugar, oil and salt.
via averiecooks.com
Can you imagine life without cheesecake?! Probably no, and be sure that no one can, even those who are eating just raw food! For their problem, the Raw Strawberry and Mango Cheesecakes are a real solution!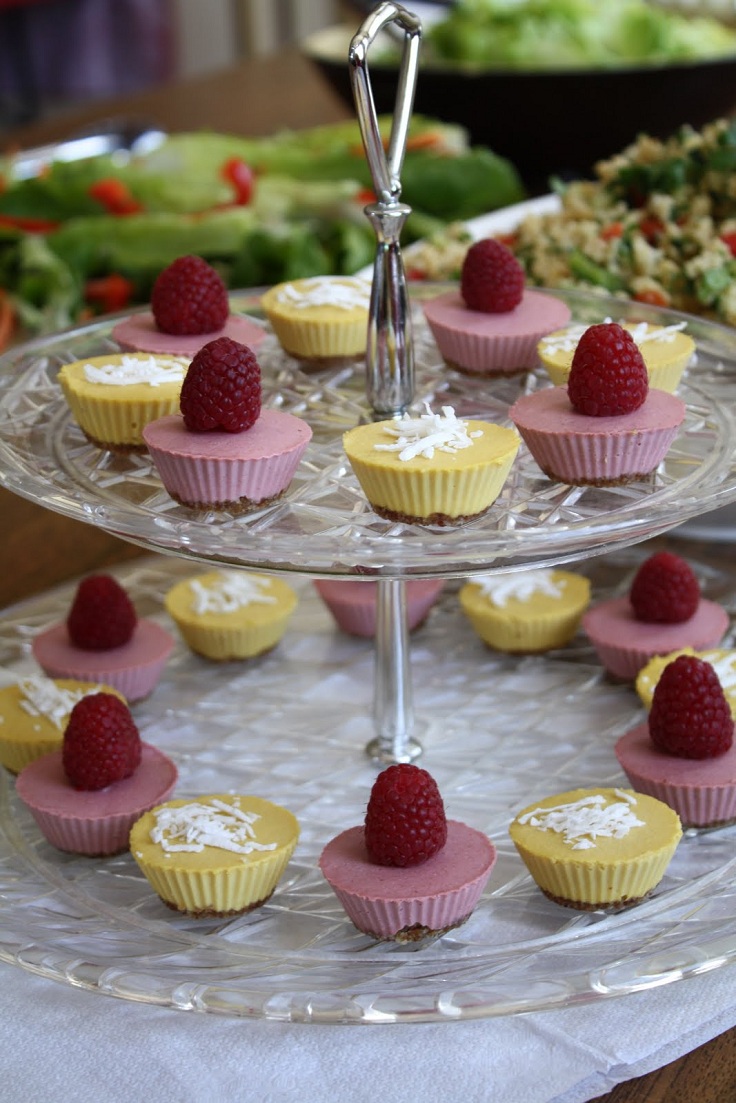 via sweetlyraw.com
In the same end, we're offering you to make something very lovely and romantic… pink heart cookie sandwiches are a yummy surprise for people you love and care. They go well with a cup of hot milk!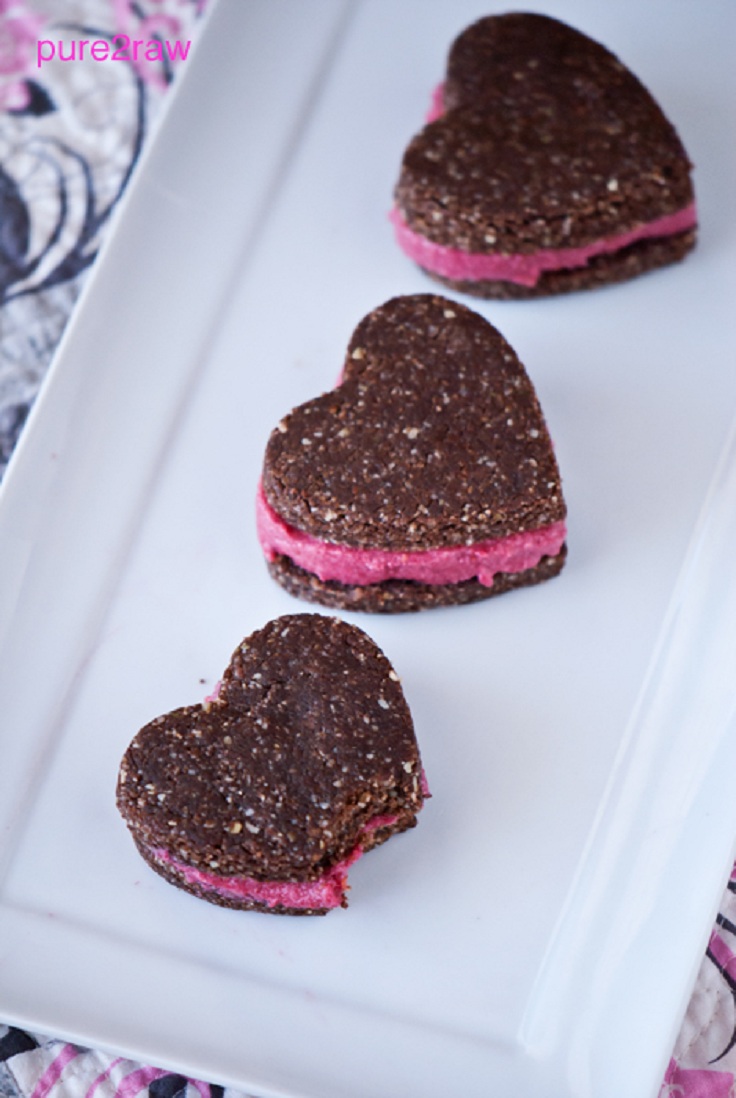 via purelytwins.com