The 5th Avenue – Shoppers' paradise! If you're a fashion-tourist, shopping on Fifth Avenue is definitely a must-do during your stay in the Big Apple.
NYC shopping is an entirely different experience than shopping in any other city, especially along this historical road located in the heart of Manhattan that has always been a synonym for wealth, prestige, and luxury.
The fifth avenue has this charm to make you all of a sudden very fashion conscious, remember most of the Sex in the city episodes seeing scenes along the avenue. Just storm from shop to shop and make sure your credit cards can afford you this crazy afternoon.
Tiffany & Co.
Photo Credit to untappedcities.com
For some of us dreamers, we have heard of the emblematic luxury jewelry boutique that offers no other than top-of-the-line extravagant works of art. They are unapologetic about all their collection in the sense that it is bold, displaying nature's intent transforming many colors into vivid characters. Everything that comes out of the shop is expensive. But not just for no reason. They chose only the most exceptional jewelry and diamonds alike, with zero tolerance for faults. The head office in New York City is an American jeweler, founded by Charles Lewis Tiffany, in 1837.
Saks Fifth Avenue
Photo Credit to wwd.com
Just for fun and to name only a few, within the epic and well renowned Saks of Fifth Avenue, Saks offers names such as Alexander McQueen, Armani, Balenciaga, Barbour, Boss, Cartier, Chanel, Dior, D&G – to only name a fraction of luxury shops under one single roof. The American luxury department store hosts a vast array of fabulous shops, to take all your money within a couple of hours' worth of shopping. The store opened in Washington DC in 1867 by founder Andrew Saks but its flagship store is indeed on Fifth Avenue, in Midtown Manhattan. Why would it be anywhere else on earth one might ask.
J.J. Hat Center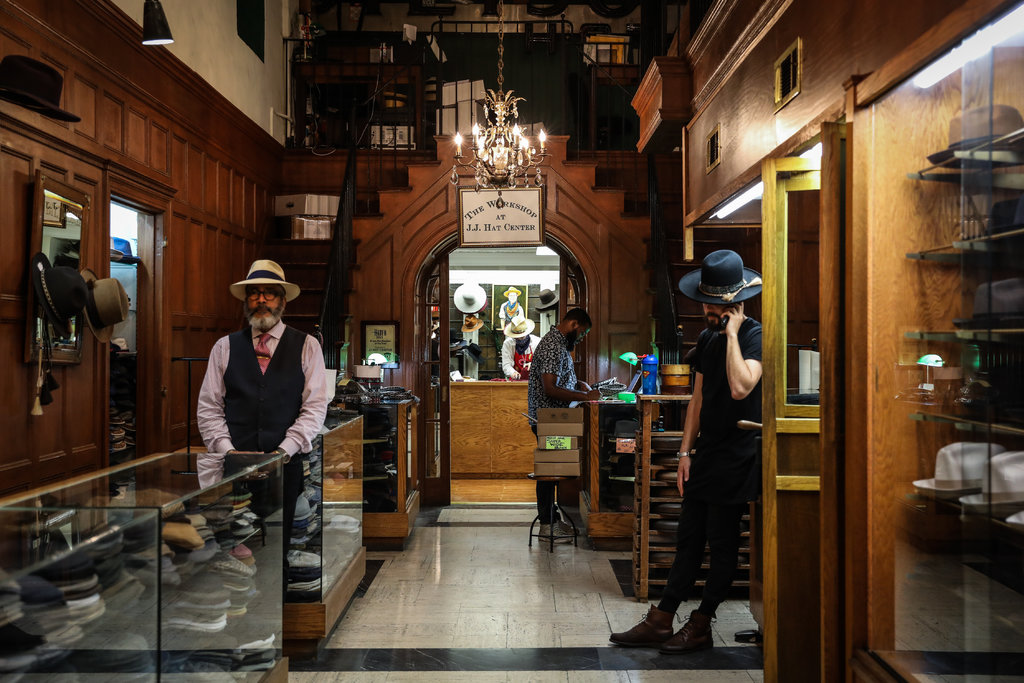 Photo Credit to nytimes.com
Even if you believe you do not have a "hat head", believe you me, with the hundreds after hundreds of options, style, colors, and shapes, you cannot leave this shop without owning at least one. The shop was established in 1911, 110 years ago. Their stock will include the likes of fedoras, straw hats, western styles, caps, berets, and much more. They offer true classic style from a very classic store. They are based on 310 5th Avenue in New York.
Chanel on 5th Avenue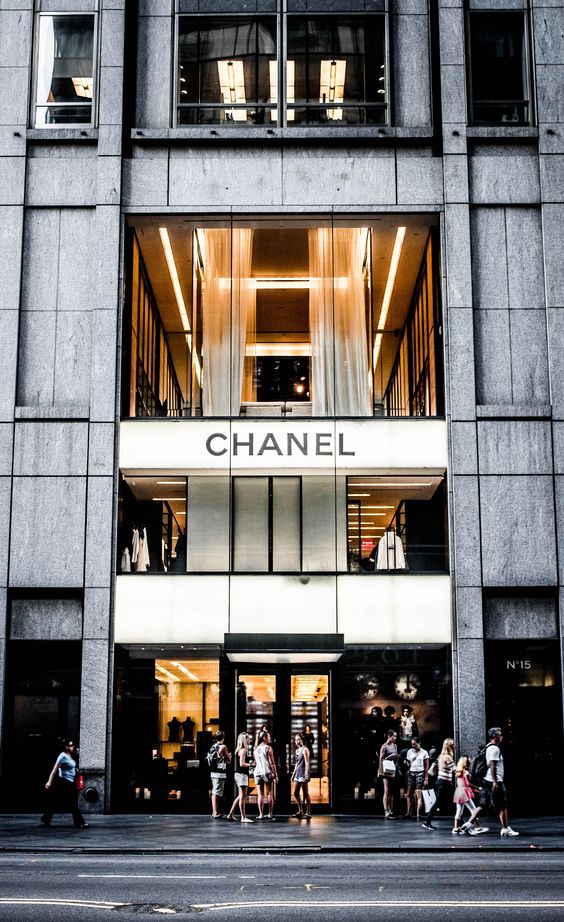 Photo Credit to pinterest.com
The way Chanel describes themselves is rather ingenious and by no means a long-wounded speech that very few mortals would ever read anyway (let's be honest). It literally tells us that Chanel is, well…Chanel. And that is the only thing you need to know! Chanel was founded in 1909 by no other than couturiere Coco Chanel. And if you haven't watched the movie about her exploits and how she became the most emblematic woman on the face of the Earth, do so. The house focuses on women's high fashion and ready-to-wear clothes and luxury goods and accessories. The company is currently owned by Alain Wertheimer, who originally was an early business partner to Coco Chanel.
Bridal Reflections
Photo Credit to bridalreflections.com
For over 45 years now of family ownership, Bridal Reflections has been assisting brides to be in finding the perfect dress. They cater to bridesmaids, the mother of the bride and groom, and those looking for stunning evening wear for any special occasion. Exceptional customer service is on hand as one would imagine. This is the place to visit if you are planning your "I do". Their years of experience and exceptional craftsmanship make this a must-go-to wedding professional to ensure you will have your dream dress. The showroom is private and with appointments only. You will be the only one there at any given time as long as your appointment is there. You will literally be made to feel like a queen, kickstarting your wedding arrangement in style like in a fairytale.
Bergdorf Goodman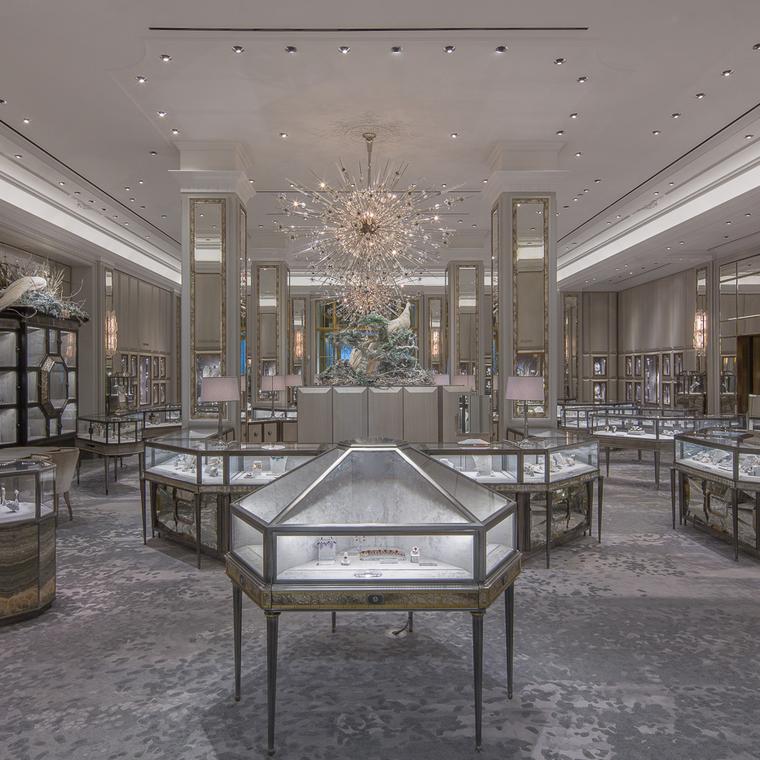 Photo Credit to thejewelleryeditor.com
The famous Bergdorf Goodman Incorporation is a luxury department store based on 5th Avenue in Midtown Manhattan in NYC. The company was founded in late 1899 by Herman Bergdorf and later came to be owned and managed by Edwin Goodman and later his son Andrew Goodman. So, it all stays in the family as it ought to be for the perfect continuity circle. It holds the pinnacle of style, service, and modern luxury and is now the leading fashion authority and singular destination for the most discerning clients from all around the world. You will find your favorite luxury brands imaginable, and possibly find new ones you never thought ever existed, all 276 stores!
Gucci 5th Avenue
Photo Credit to fashionista.com
It is worth mentioning that Gucci holds a special place on 5th avenue, as it is one of today's leading and most creative luxury goods designers of all time. They have gone a long way through smart marketing and terrific new offering to both the young and older generation. Guccio Gucci was the founder back in 1921 in Florence, Tuscany. Gucci became a household name within the fashion industry to most people on the planet. It is immediately recognizable with its bold expression whether footwear or bag wear.
Salvatore Ferragamo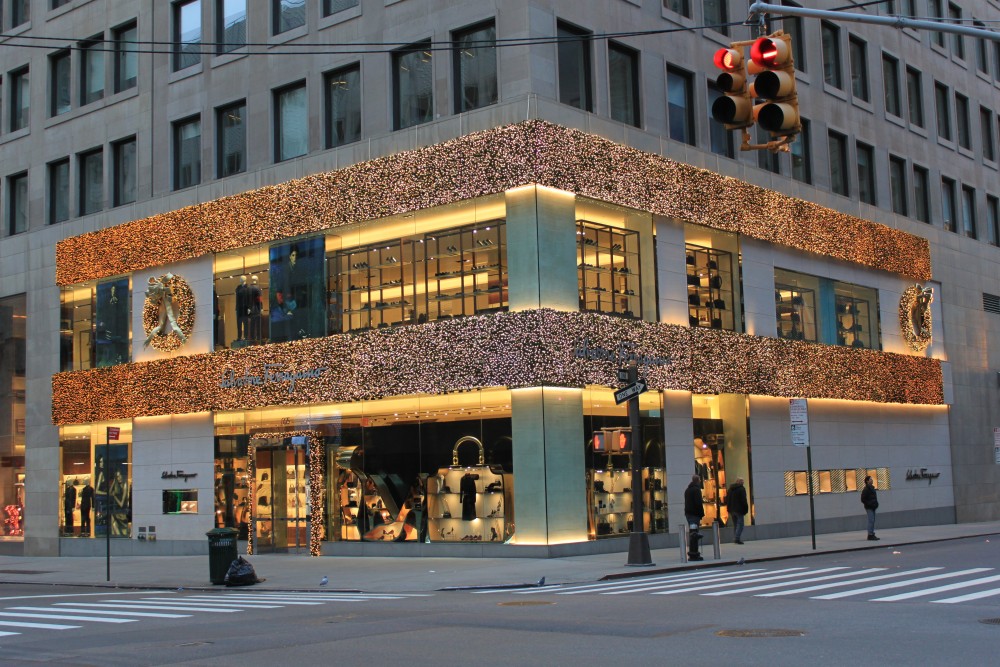 Photo Credit to 4urspace.com
Salvatore Ferragamo, founded in 1927, embodies a combination of the longstanding, and creative tradition typical of "Made in Italy" goods by expert craftsmanship gurus. These are the ultimate factors of nothing less than excellence, which supports the brand. Over the many years, the fashion statement brand evolved in line with its origins. Quality, contemporary elegance, and innovation are the hallmarks of each Salvatore Ferragamo product and, together with a tradition of fine craftsmanship, creates the value and authenticity for which the brand is universally recognized. What is also worthy to note, is that everything is customizable. Meaning, everything could be made to measure for you and you uniquely in a unique style.
Uniqlo 5th Avenue
Photo Credit to frameweb.com
5th Ave. holds the biggest Uniqlo store in the world, with over 89,000 square feet of shopping space, and features an impressive one hundred dressing room. It offers high quality and basics for men, women, kids, and babies. The clothes are designed to be every piece of clothing, to make everyone's life better. They have simple and stylish high-quality clothes with practicality in mind. A lot of details are in their brands with everyone's needs to heart. Unlike most of this top 10, Uniqlo offers for the mere mortals on the planet, a sustainable and bargain for your buck investment in clothes wear that is accessible to most working professionals.
Teuscher Fifth Avenue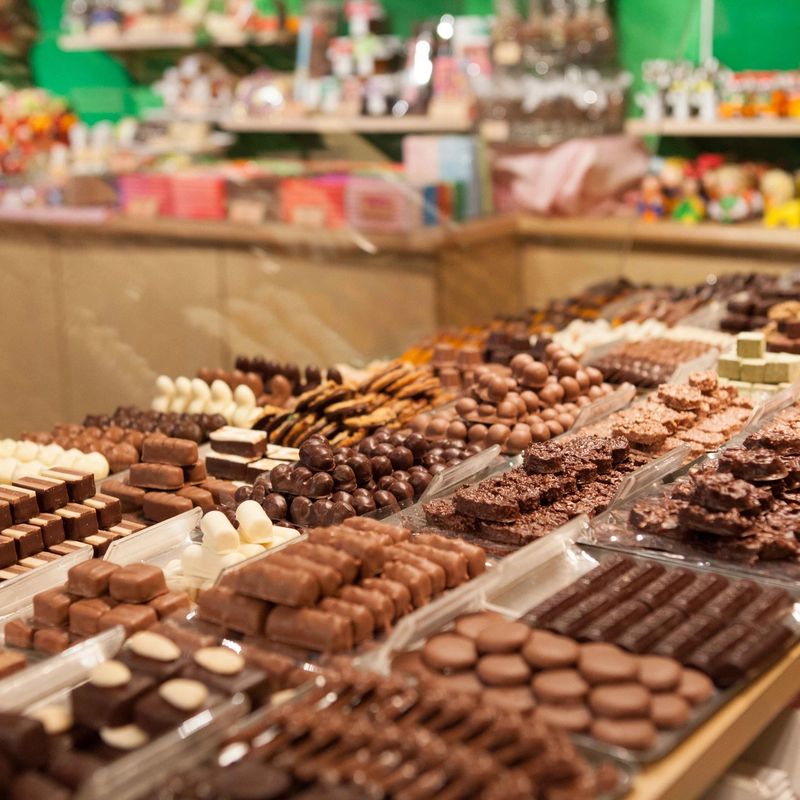 Photo Credit to rockefellercenter.com
So, you've been shopping and saw millions of dollars worth of clothes and now you require a little self TLC after all the exuberance saw in one day and imagined your perfect wedding day alongside the most dreamy of wedding dress. Nothing better than some chocolate to calm down, right? This is where this store is almost indispensable for the aftermath of your shopping orgy. Teuscher chocolates of Switzerland is one of the best chocolatiers in the world and opened their store on 5th Ave. in 1979. Most of the chocolates such as the Champagne Truffles, Pralines, and Marzipans are hand-made and flown in once a week from Switzerland. They have been established over 80 years ago now and came from a small town in the Swiss Alps.