When it comes to a woman's closet, some pieces can make the style part of life much easier. We all have different styles, jobs, and hobbies, but certain quality items always look classic and can last forever.
So, those items are incredibly important for the future of your wardrobe and your style. And the best part is that you can always pair these key clothes with anything in your closet.
From a classic trench to a signature leather jacket, here are 10 items that every woman should own in her closet. You will be incredibly happy if you invest in the following things before you turn 30. How many do you have already?
1. Black Blazer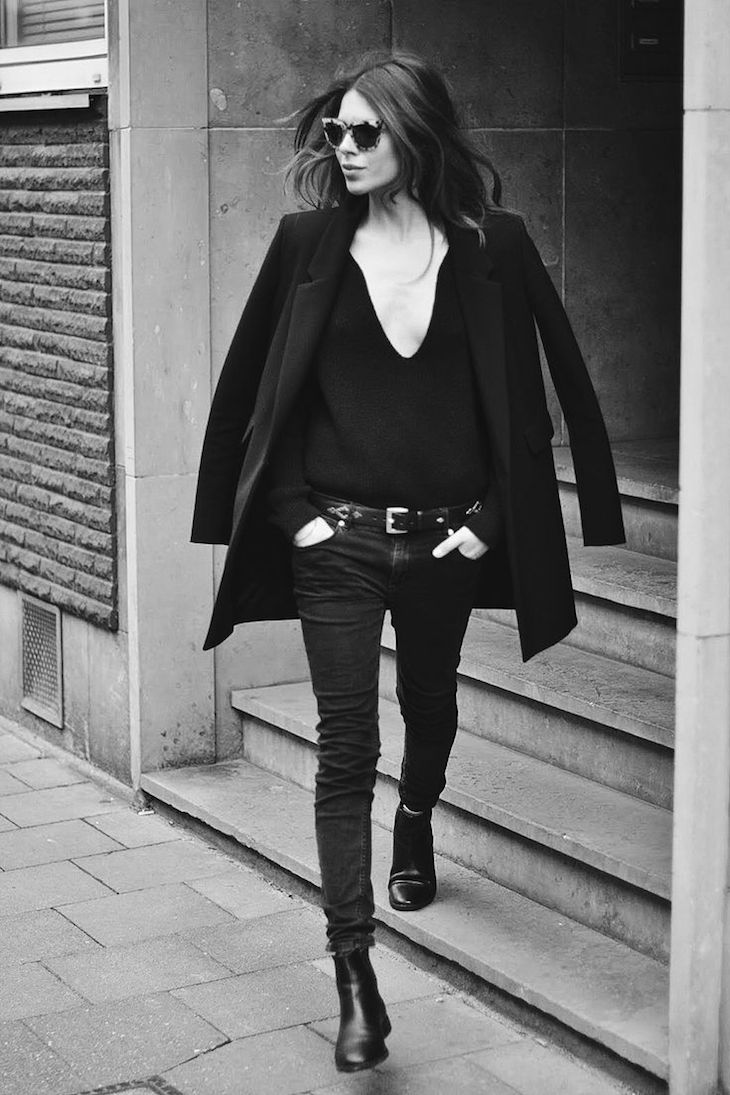 via bloglovin.com
Black Blazer that is tailored like it was just for you can do a lot for your outfit, whether you are going to work or lunch with your friends. It goes perfectly with everything in your wardrobe, and you can change your look just by putting on different accessories. You can wear it open for a more fashionable look or just closed for serious and business occasions. It just never goes out of style.
2. Black Leather Jacket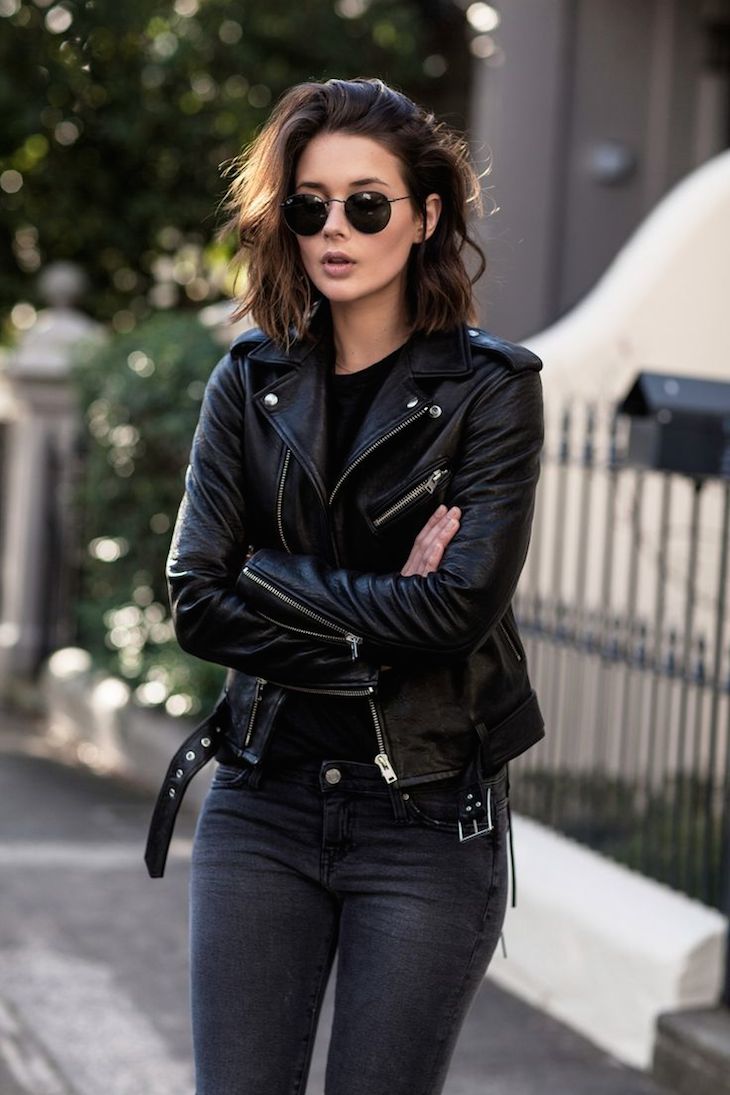 via bloglovin.com
The most stylish, timeless, and fashionable item that should definitely be in your wardrobe. You can never go wrong with a black leather jacket and any kind of jeans you own. It will always upgrade your entire look. It is perfect for a casual daytime outfit or a sexy dinner date. So, don't be afraid to invest in this chick jacket; you will thank us later.
3. Timeless Bag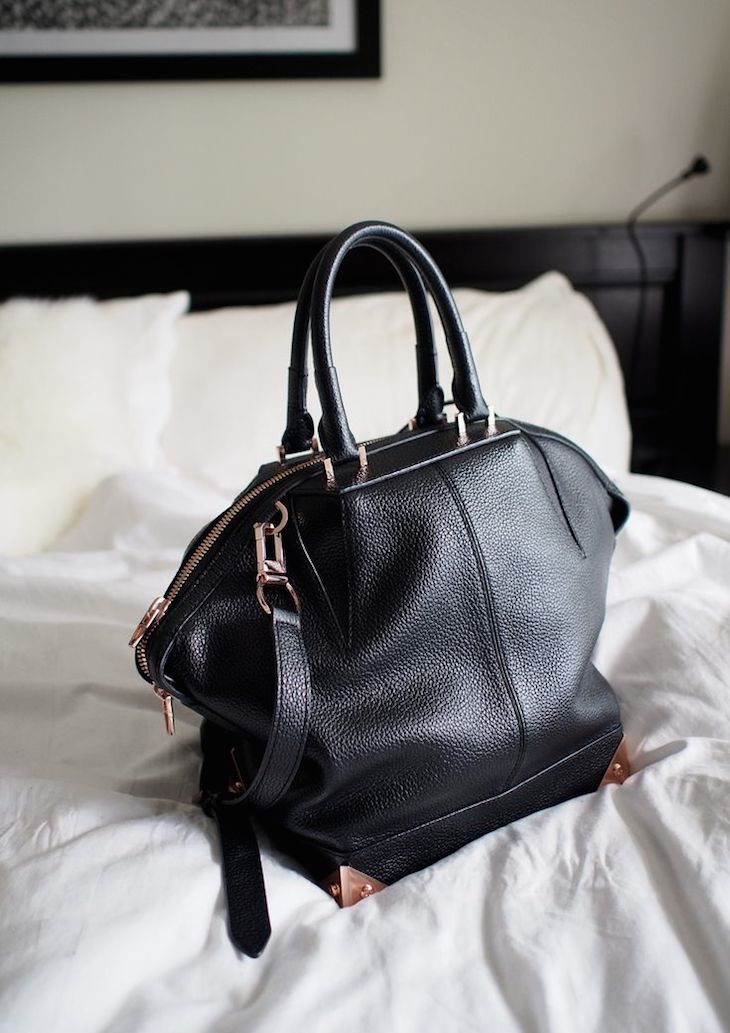 via aminuteawayfromsnowing.com
So this one is absolutely the most important investment in your wardrobe. It is just your carry-all. Pick one color that works the most with your clothes and style, but you can never go wrong with black because color trends can come and go. When purchasing a timeless bag, make sure it fits with your personal style rather than the trend at the moment. It should be the most recognizable item on you.
4. Classic Black Shoes
Whether you are a jeans girl or you are more into dresses, the key is that your shoe should be timeless, very well designed, and classic. They just pull together any outfit and add a finishing touch and sophistication. Just pick one that is tall but comfortable to walk around.  You must own at least a pair because they will cover you in almost every situation.
5. Classic Pair Of Jeans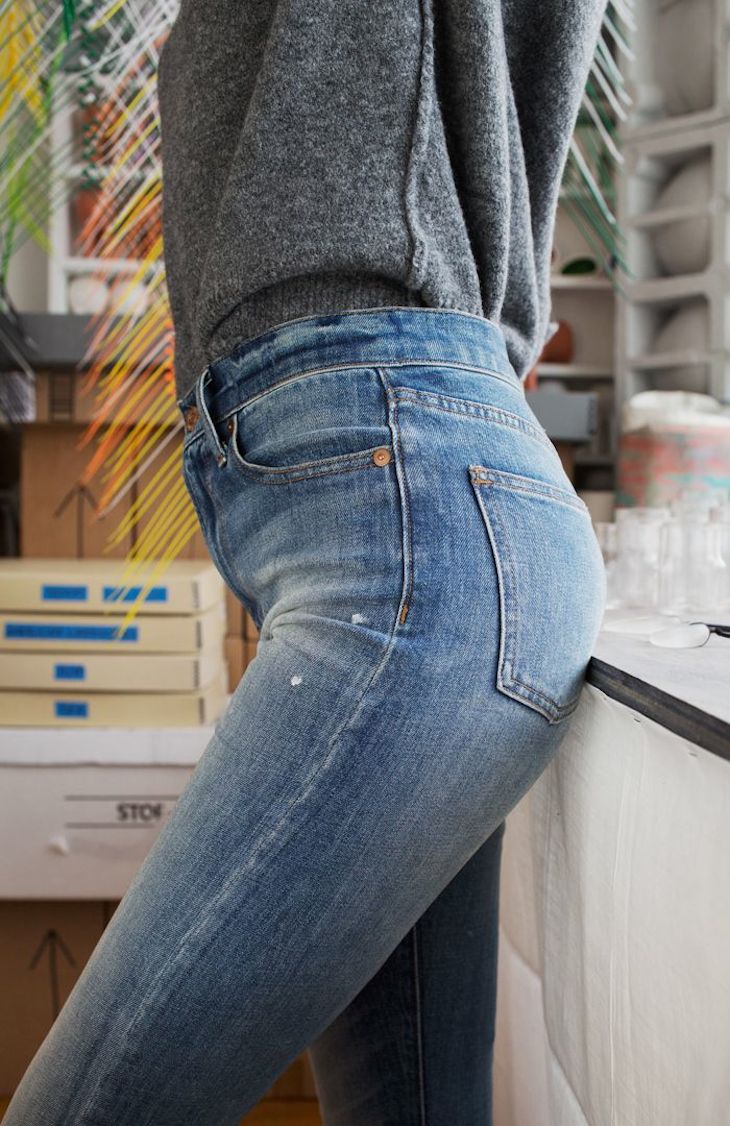 Do you already have a classic pair of jeans that looks so good on you that you want to wear them anywhere? I don't it is definitely a time to get one. Nothing screams classic like a great-fitting pair of denim jeans. They are practical and will make you look modern and effortlessly chic. You can always pair them with any kind of jacket, sweater, and shirt. Old fashioned but always modern!
6. Classic Trench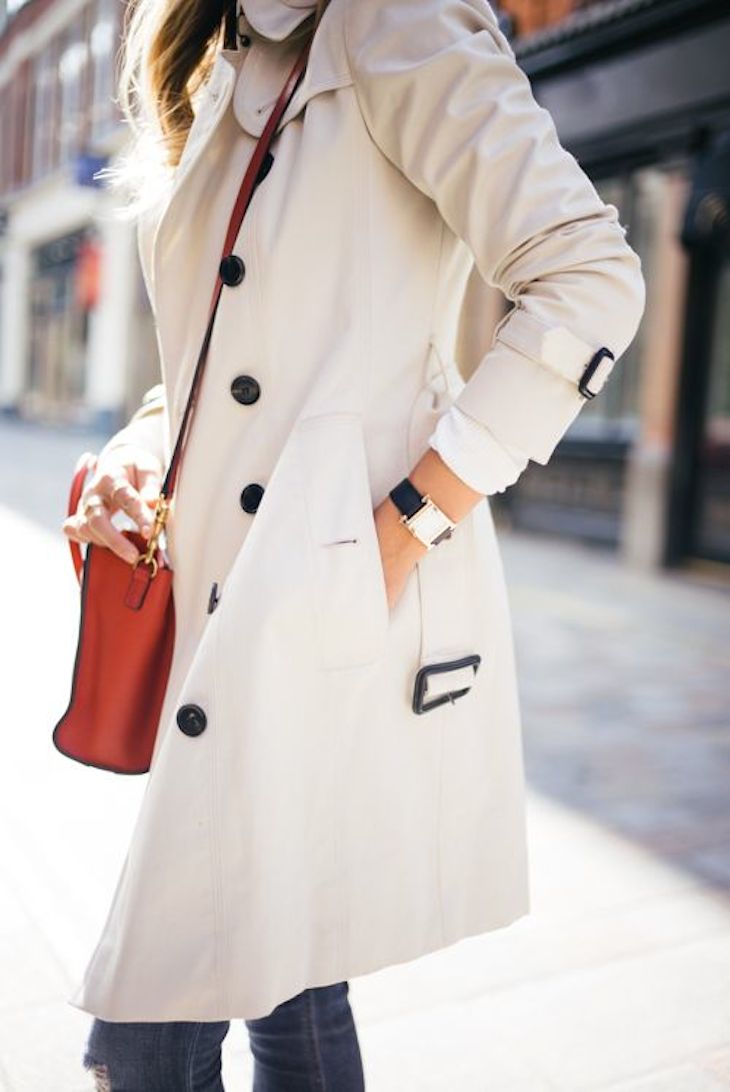 via nordstrom.com
The classic trench is a piece that belongs in every woman's closet. Trench coats are the first thing people notice on you because they cover your outfit. So make sure you find one that fits you well and highlight your figure. Even if your style changes over time, the classic trench coat will never disappoint you. Khaki or beige? It is absolutely up to you!
7. Little Black Dress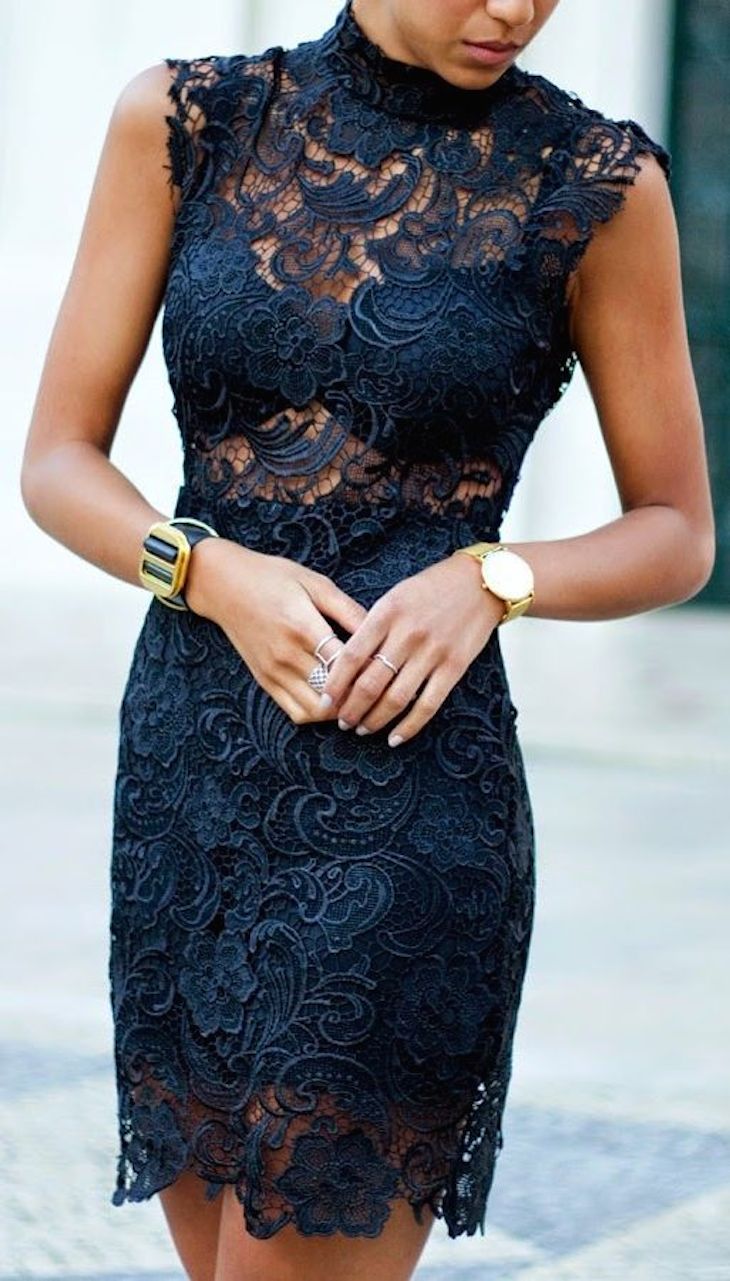 via stylecaster.com
Its silhouette changed over the years, but the little black dress remains classic and modern. It is one of the most important garments of the century. Whether you are dressing for a fancy dinner or going for a sporty outfit to walk around the streets, a little black dress will allow you to play around with different styles. LBD will always be a staple closet piece!
8. Printed Scarf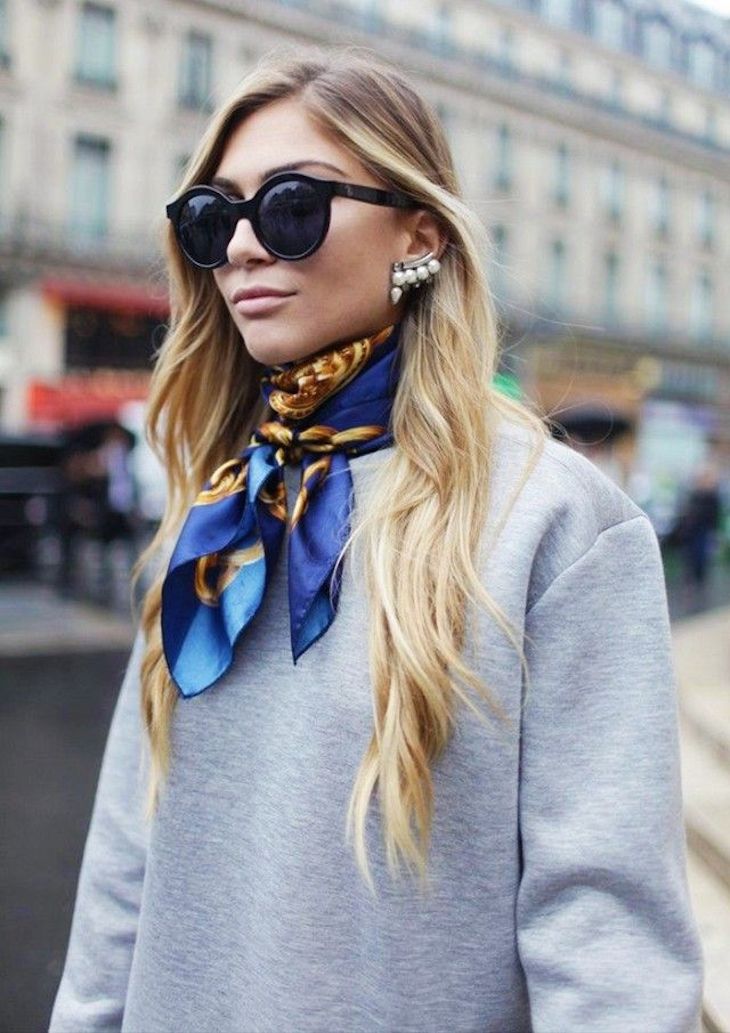 If you want to enjoy your outfit to the fullest, you must choose an iconic and modern scarf that will refresh your look. There are many attractive scarves to try, and they will absolutely give you a little french look. A nice printed scarf can change your outfit by making it cooler and chicer and can be used in various ways. Whether floral or animal print, cashmere, or silk, the scarf is absolutely a must-have.
9. Oversized Watch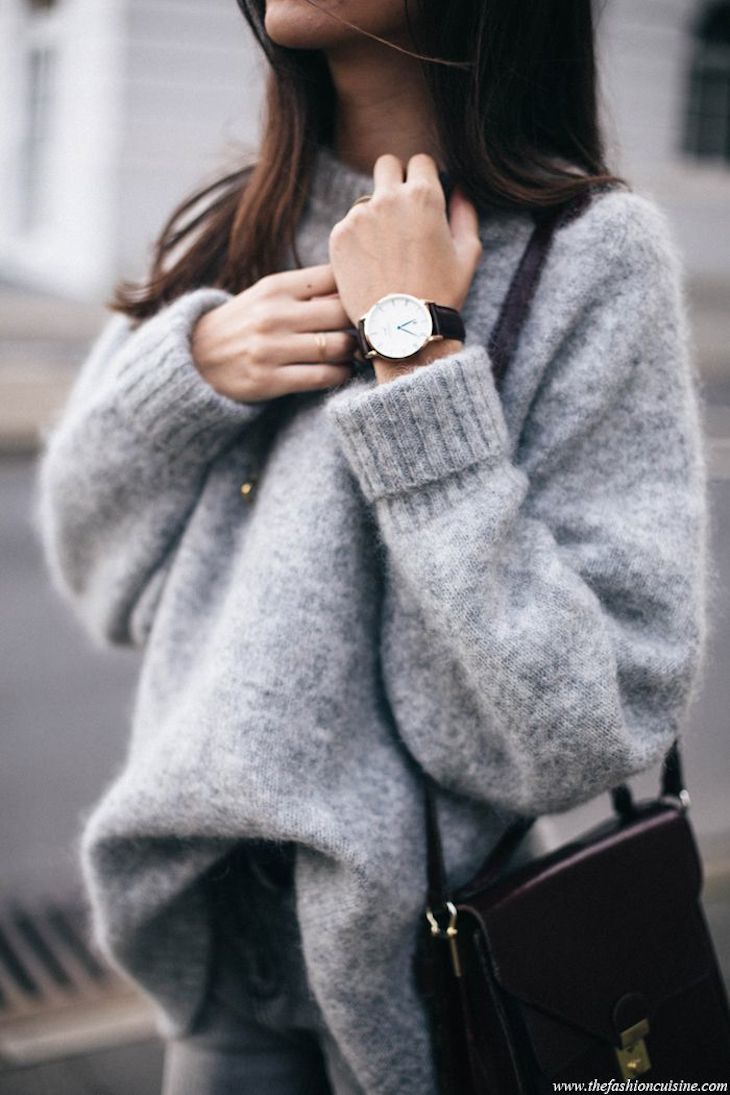 Finding the right watch is not easy, but if you find it, you will keep it forever. These days, bigger is better when it comes to woman's watches. Instead of wearing your boyfriend's watch, now you can find oversized watches from any designer to complete your outfit. It is just a piece of art on you that shows off your personality. It has a function, and it has style, and it should definitely be in your wardrobe.
10. Leather Belt
The classic leather belt is a piece that every woman should add to her wardrobe. Paired with jeans or skirts, this belt serves as an important staple. Belts are the most important accessories of women's clothing. Leather belts are unique designs and can make your outfit very stylish and complete.