Here are some clothing tips for all the ladies that consider themselves plus-sized. The first thing you need to know is that you don't need to hide anything, because every one of us is unique and perfect the way we are. Instead of that, you just need to find ways to emphasize and highlight the best features on your body and draw attention to them. It is very simple – you just need to find out which body shape you have and to know what suits you good and what doesn't. We hope that this Top 10 list will help you in that matter.
The first and basic thing you need to know is that you need to feel confident and to accept your body and feel good in your own skin. The second is to walk straight with the shoulders back and your head up. This instantly changes the way that other people perceive you and also boosts your self confidence. These other things that you will find below are only details that can help you get the best out of your body shape.
The last and the most important tip in our short introduction will be to love yourself no matter how high or which clothing size you are! Enjoy this article ladies and don't forget to tell us which tips and tricks you like to use!
1. Choose the Proper Undergarments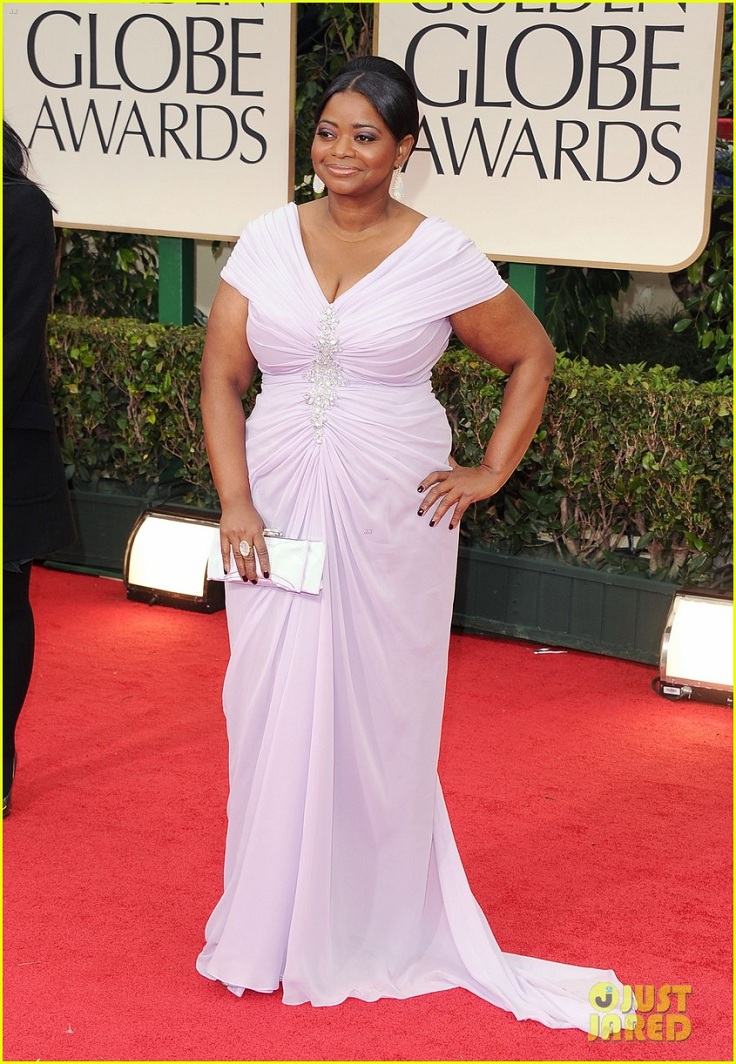 via forum.purseblog.com
As you can see in the picture, Octavia Spencer wears dress that is comfortable, but even more important is that she wears underwear and bra that fit her curves perfectly, without making her feel tight. So, the first tip is to find the right size of underwear that will fit perfectly (and make sure that it is extra sexy, because how we feel inside reflects on the outside)!
2. Wear Pants With Straight Legs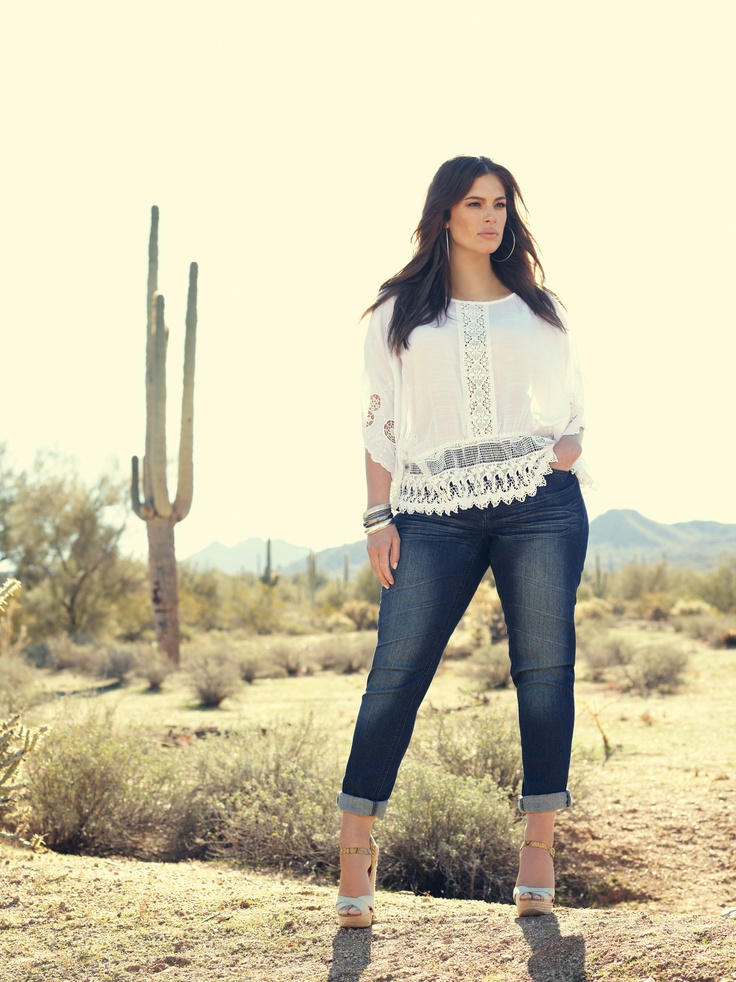 via pinterest.com
When it comes to pants and jeans, we recommend you to choose the ones with straight leggings, just because they will frame your figure nicely. Lets be honest, only a few women that are blessed with perfect figures can pull out big baggy pants, which can only make you visually look bigger. There are few exceptions with the tapered jeans, if you find the ones that fit you perfectly, then nothing should stop you from wearing them!
3. Wear Clothes with High Waist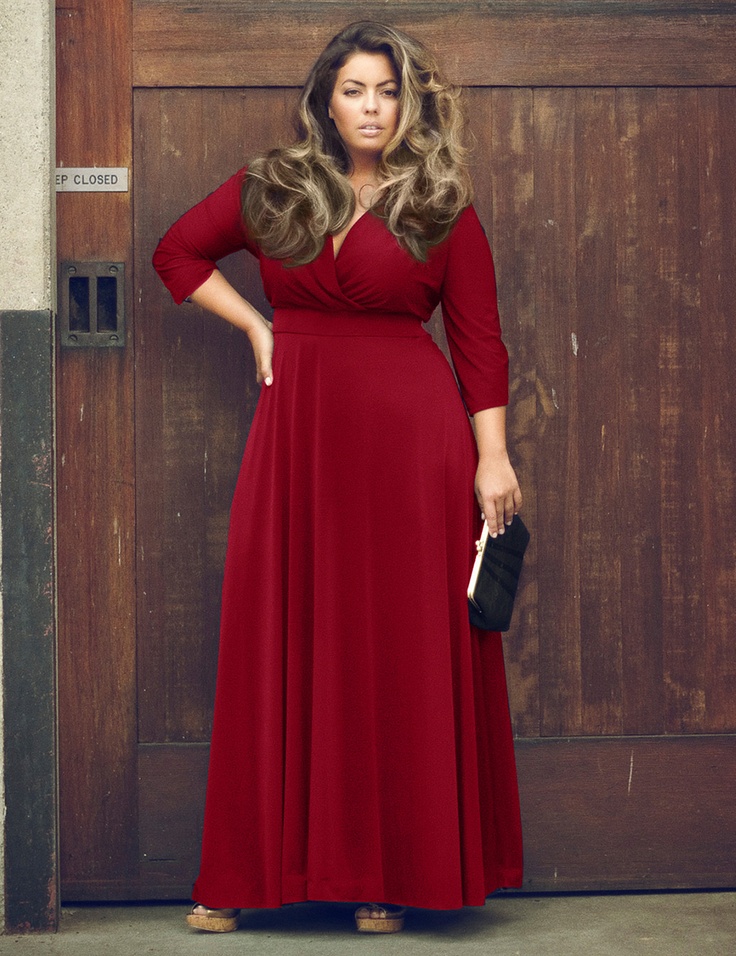 via pinterest.com
It doesn't matter if it's pants, dresses or skirts, make sure to always choose pieces of clothes with high waist instead of low ones. This type of waist will make your curves more visible and will shape your figure nicely, or if you already have a pieces of clothing with low waist, then you can combine them with longer sweaters and tops.
4. Penciled Skirt and Dress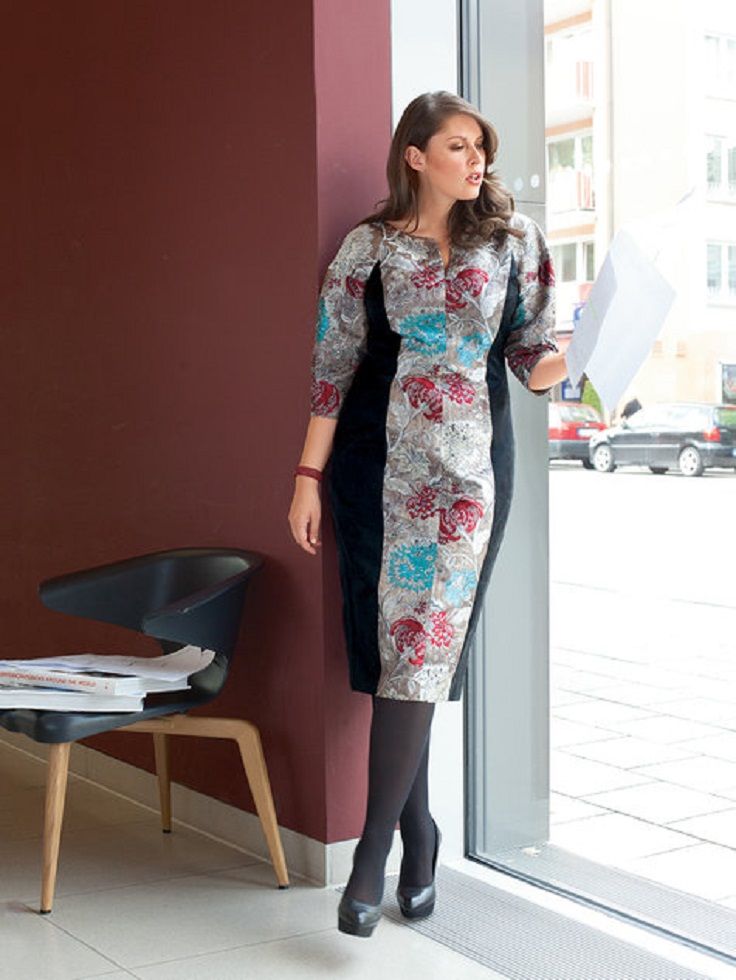 via burdastyle.com
Penciled skirts and dresses have one amazing advantage – they bring out only the best features of your figure, so who can resist them? There are infinite different designs that you can choose from, and wear the one that you like the most. The other benefit is that they're so versatile, so you can wear them for work or transform them into a night outfit.
5. Longer Tops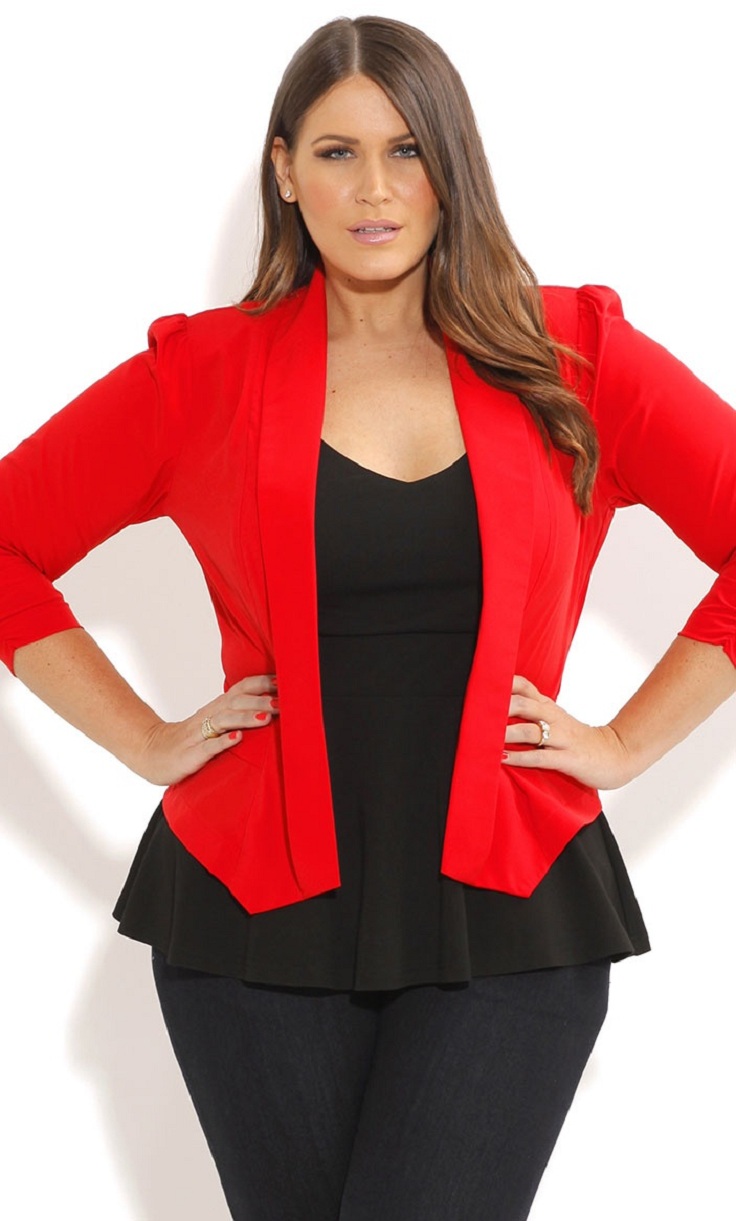 via pinterest.com
Longer tops with a nice line on the waist will highlight your curves, while the short ones can only do the opposite. Because of that, a few longer tops in various colors and fabrics are something you need to have in your closet and combine them with jeans and pants.
6. Avoid Too Tight Clothes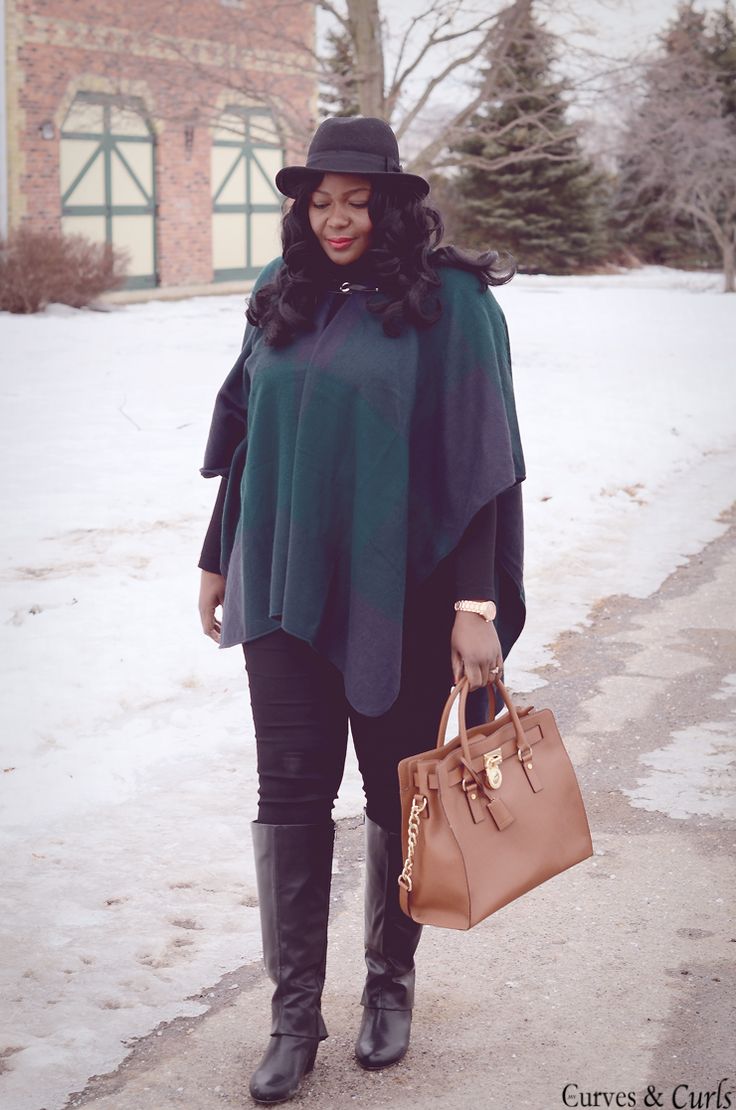 Our advice is to stay away from too tight clothes, because they can only make you feel uncomfortable and will limit your movements. Instead of that, choose some elegant pieces that leave space to feel comfy and pleasant by wearing them.
7. Combine Black with Some Noticeable Fabrics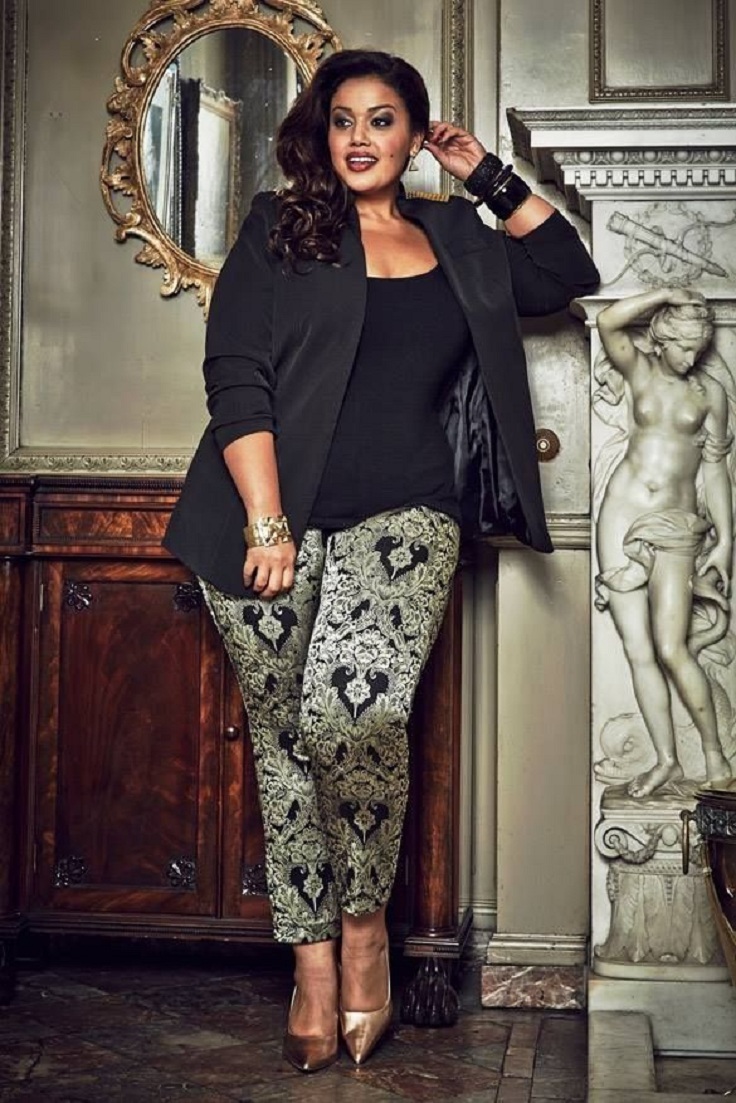 via favimages.net
If you choose to wear all-black outfit, there is a chance that it can make you unnoticeable and give you some extra pounds. It is a tricky decision, so the best choice is to mix some black pieces with pants and skirts made from noticeable and fun prints and colors, like the ones in the picture above. Make a statement with your outfit!
8. Wear V-Neck Tops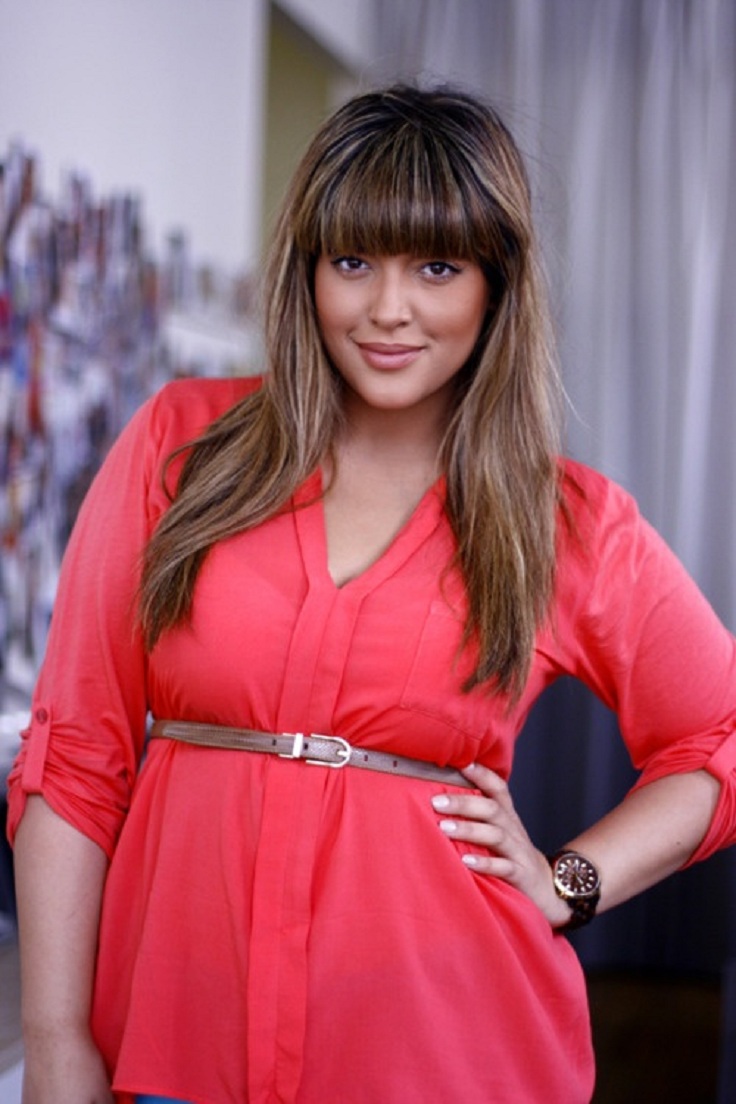 via pinterest.com
Bring the attention to your cleavage, but don't reveal too much! The V-tops look amazing on women who wear plus sizes and who want to show their self confidence! They make you look taller and thinner at the same time, so with choosing this combination you can't go wrong.
9. Play With Colors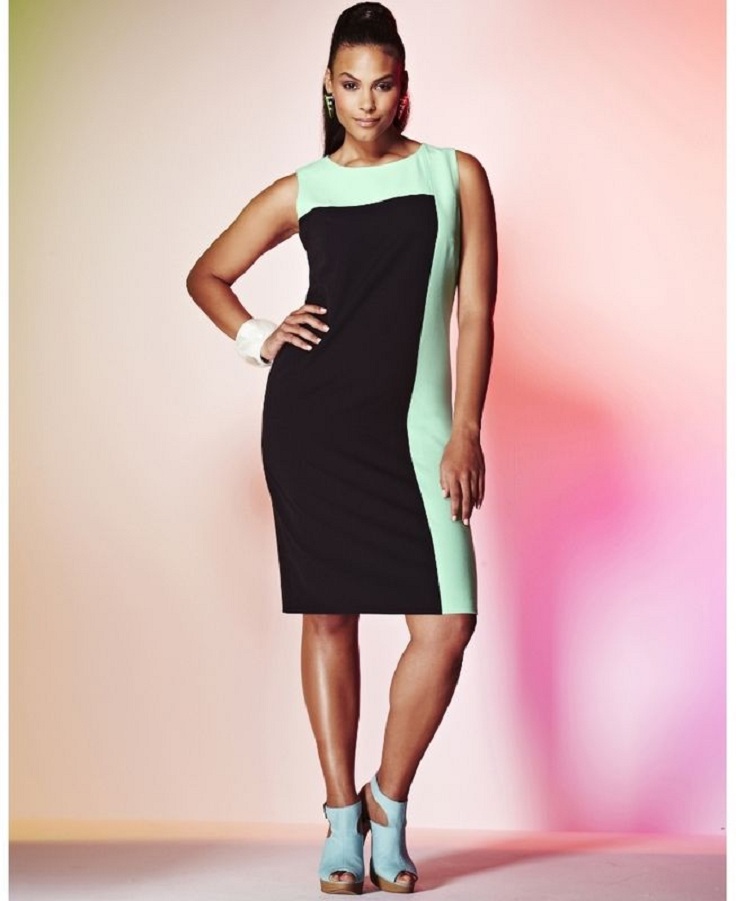 Don't be afraid to play with different colors! Choose some brave shades that you like, and remember that the strong colors have a huge power to draw attention in the area you want to emphasize!
10. Find the Perfect Swimsuit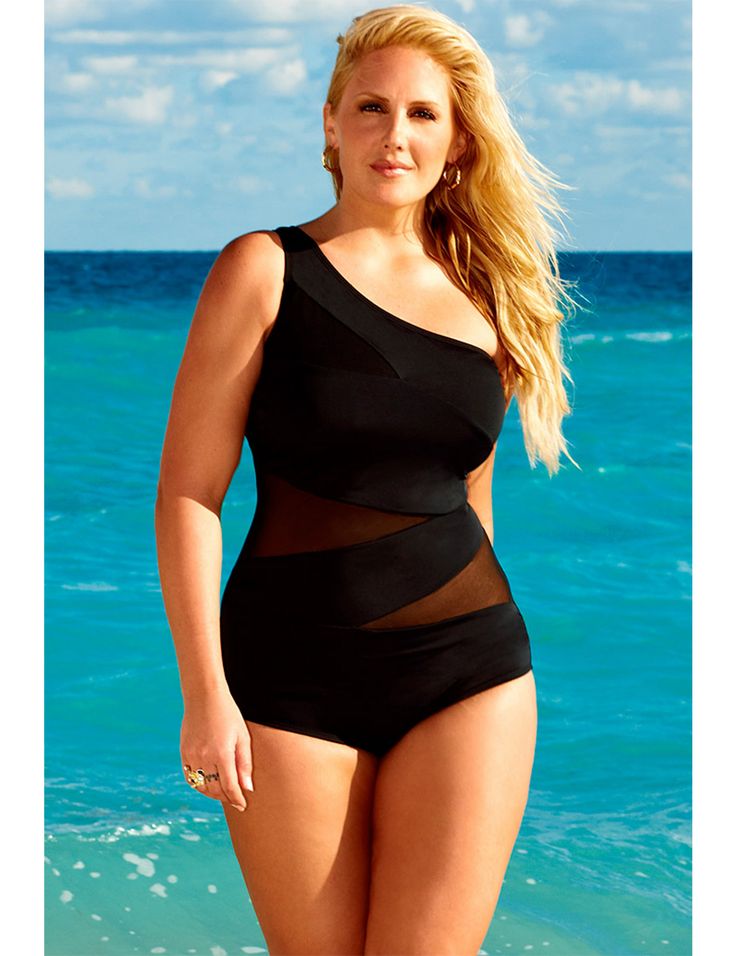 via pinterest.com
The bikini season is coming and it's time for you to start the search for a new bikini that will frame your figure! Our suggestion is some elegant one-piece suit, which is so trendy right now, and in the same time will help you shape your waist.