When it comes to summer beauty products, sunscreen is the only thing you should be laying on thick. For the make up trends for this summer we are responsible to give you advices. The summer is the perfect time to ditch your old make up and nail polish colours. Bronze make up specifically for the warmer months to keep your beautiful tan glow. Test-drive the season's hottest new hues—hot pink, blue, and even orange and yellow!
Make up has been big on the catwalk this year, and the 2014 summer trends are already out in earnest. If you love fashion and cannot be left behind by trends, you will be happy to know that this season is all about experimenting and having fun. Below are the make up trends for summer as seen on the catwalk. From bright orange lipstick to purple eye shadow, get practising these looks now with some our pick of the products.
1. Lilac Purple Smokey Eye
via fashionisers.com
It's so incredible to see how a simple bright colour can instantly make your eyes pop out and look even more marvellous, especially when we are dealing with lilac, purple tones. The lilac purple smokey eye make up looks amazing for almost any special occasion, be it a birthday party, a romantic date or a prom. Put your make up application techniques to test at home and try to dazzle everyone around with your beautiful eyes!
2. Bright Orange Lips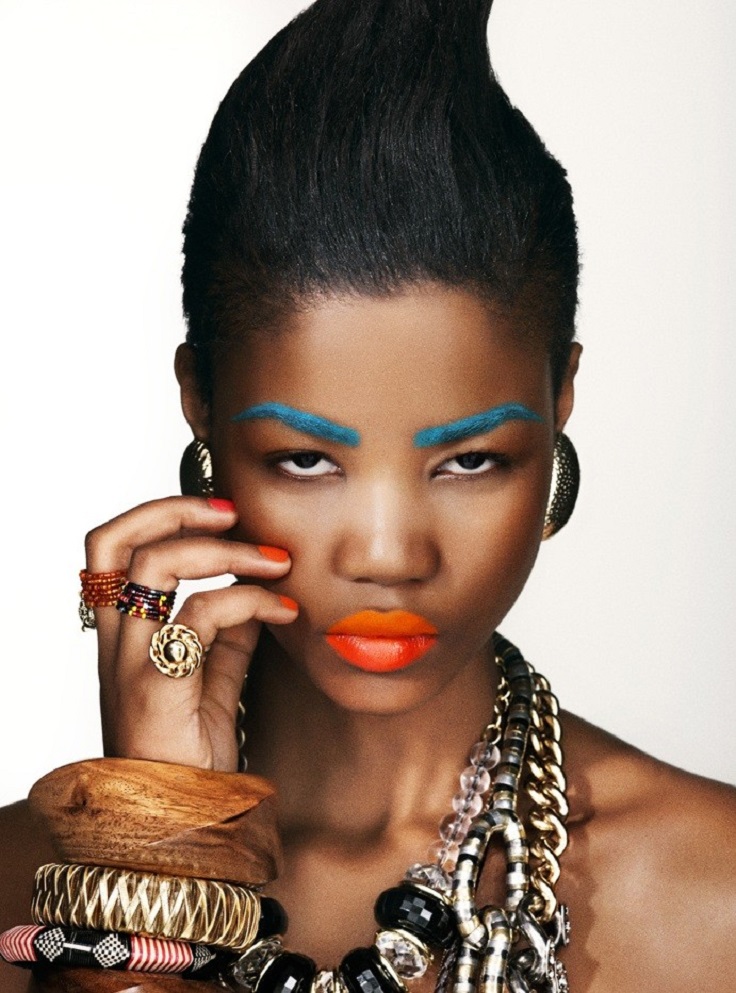 via corallista.com
From neon to coral, orange tones make loud mouths cool this season. Orange is the hottest trend this season and contrary to popular belief not such a difficult shade to pull off! The key lies in choosing the right shade for your skin tone and pairing it with the right eye make up and attire.The easiest way to wear bright lip colour is with a chunky glide-on pencil.
3. Winged Blue Liner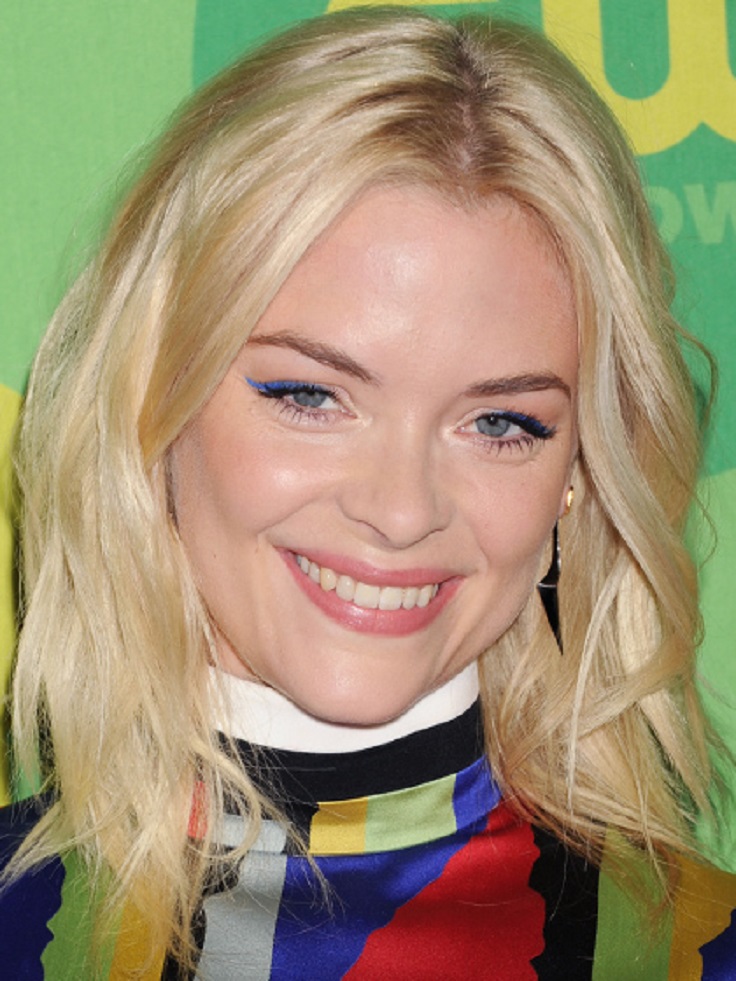 via allure.com
Draw a thin stripe of liquid liner (like Sephora Long-Lasting Eyeliner in Fancy Blue) on the outer three quarters of the lash line and flick it upward at the corners. Don't go straight across the entire length of the eyes. That makes them look droopy.
4. Graphic Eye Liner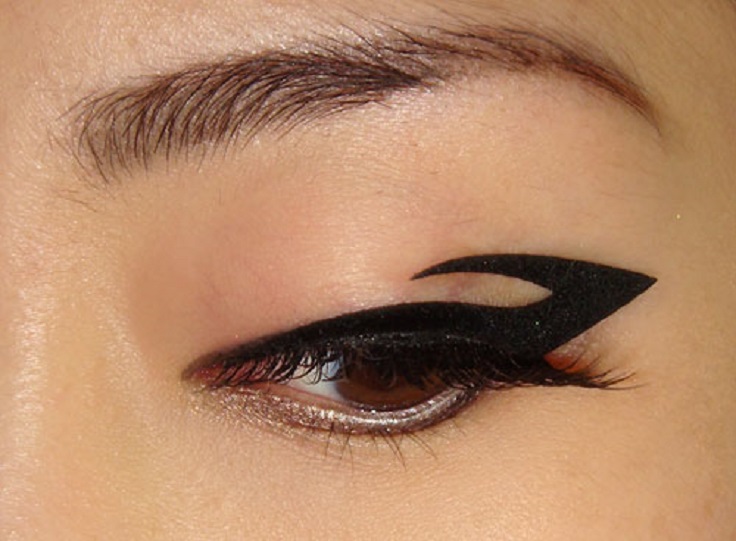 Prep yourself for 2014 by turning an otherwise ordinary cat eye into a graphic eye. This season liner has gone graphic with straight flicks and angular shapes. This makes the retro obsession instantly more modern, but still super-sexy.
5. Juicy Pink Lips
via allure.com
Start by filling in lips with a pink or nude pencil (like L'Oréal Infallible Lipliner in Pink or Nude). This boosts the color of the gloss (like L'Oréal Colour Riche Le Gloss in Watermelon Crush) and keeps it from melting off lips as quickly. Just remember to pack a tube in your beach bag for touch-ups. The liner helps, but it won't work miracles.
6. Golden Eyes and Cheeks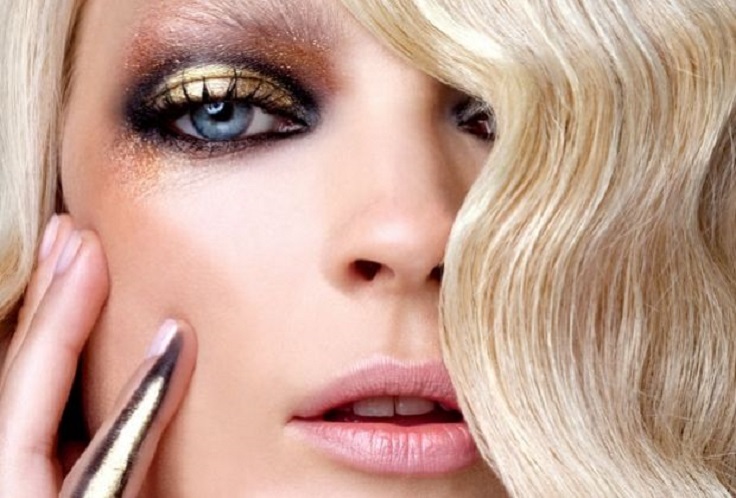 via allure.com
A golden face can look gorgeous or garish, depending on a single detail. After filling in brows with a pencil, tap bronze eye shadow onto the lash line and blend it with a softer gold shadow slightly past the crease. Swirl bronzer onto the apples of the cheeks and gold highlighter along the cheekbones, the bridge of the nose, and the cupid's bow. Finish with a sheer peach lip gloss to complete the look.
7. Aquatic Eyes
via albalsamlife.com
This season is all about going bold, and blue eyes get it right every time. The trend returned in earnest in 2013, and has spilled over to this year, with a little more variety. Whether it is blocks of shadow or simply subtle liner, you are bound to get something for you. The look was a big hit at the Marc by Marc Jacobs and Giorgio Armani.
8. White Eye Liner
via glambistro.com
For summer, freshen up your basic black liner with a crisp streak of white directly above it. It opens up the eyes and makes a bold statement. Just keep the white stripe totally shimmer free, or you'll veer into ice-queen territory.
9. Mellow Yellow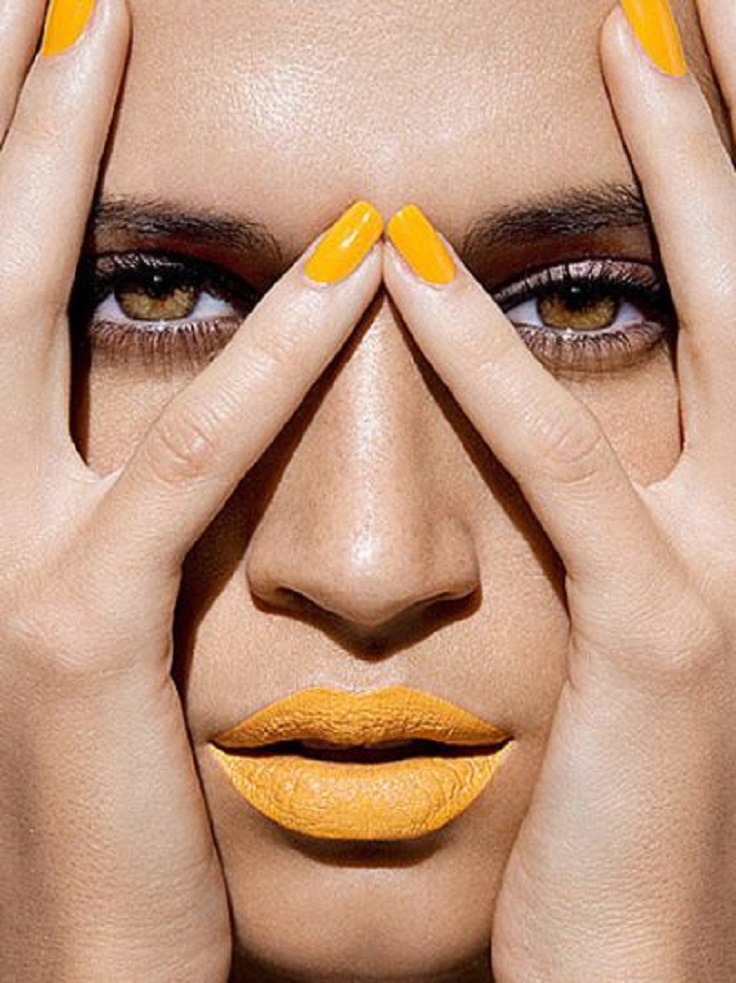 via glamour.com
Yes, ladies, the sunny colour is vying for a prime spot in your beauty arsenal this season. What do you think for yellow nails, yellow eye shadows and the most eccentric, yellow lips and eyelashes? Interesting, right?
10. Barefaced Beauty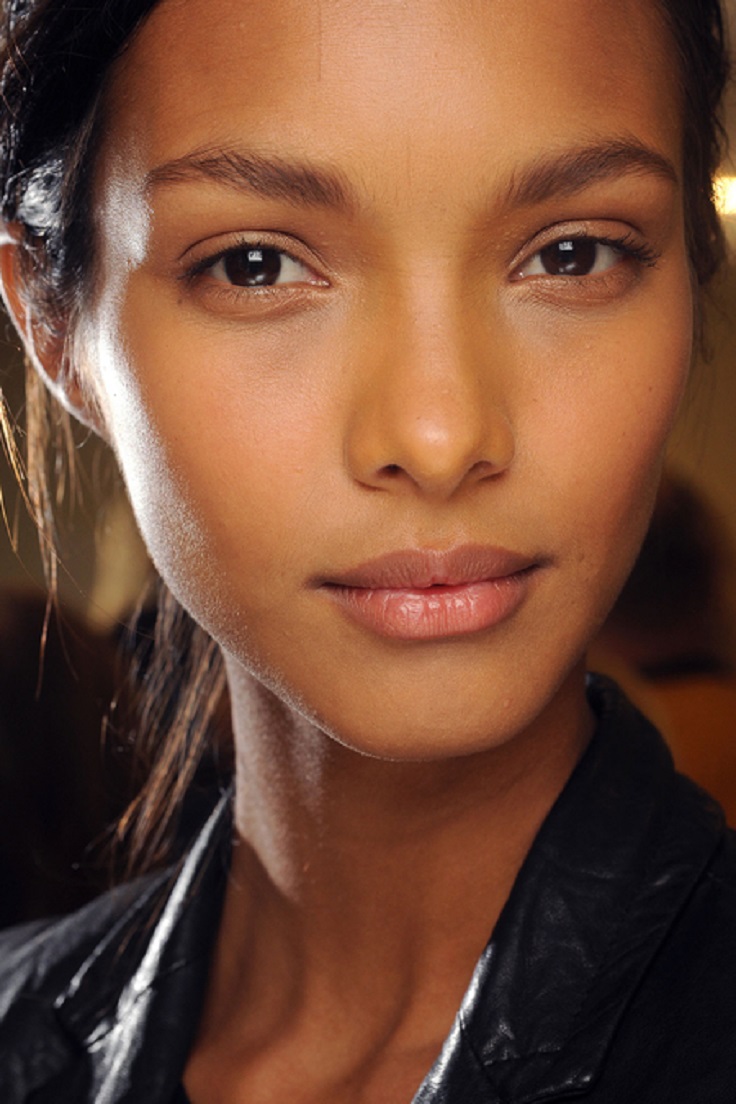 via albalsamlife.com
The biggest oxymoron of summer 2014 is the barefaced beauty look, which of course means spotting little or no make up. If you don't have flawless skin, just make sure that it is well conditioned. A little goes a long way this season. Groomed brows such as those seen at Alexander Wang, and lip conditioning and clever concealing at Balmain are all looks that will suit you well.