Every party must have sweets, be it a cake or a lot of delicious cookies or cupcakes. Or you might say that they are so important that deserve to be served separately, displayed on a stand. Cake or cupcake stands are truly a splendid way to give the dessert an honorary spot on the table, and of course, to separate it from all the salty food. If you don't have one already or the one you have simply isn't enough, you can make one from things around the house you already have, instead of buying a new one. Here are the top 10 cake stand tutorials for one and multiple tiered stands that will be perfect for displaying your lovely homemade desserts at your next party.
Tart Pan Cake Stand
Tart pans can easily darken or burn and are hard to clean. If you have an old one, instead of throwing it away, combine it with a intricate looking candle holder and you'll have a new cake stand.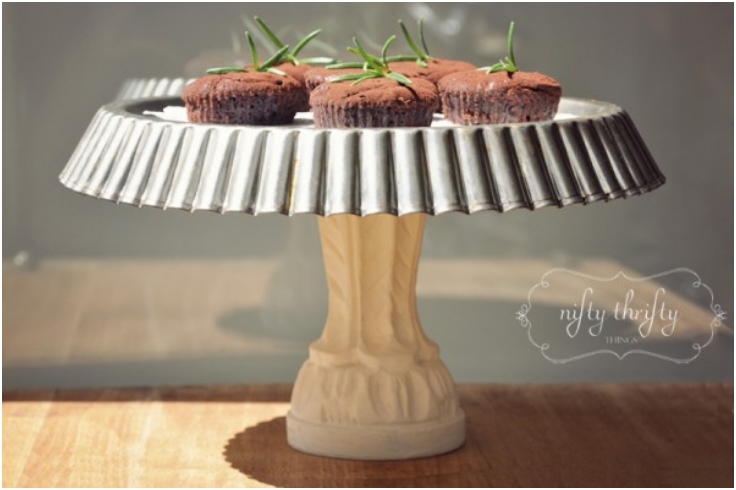 Cardboard Cupcake Stand
This is the ultimate "one use" cake stand. All you'll ever need is the pattern, cardboard, some scissors and a spray paint bottle. It will make a perfect center piece for your table and at the end f the night you can just throw it away.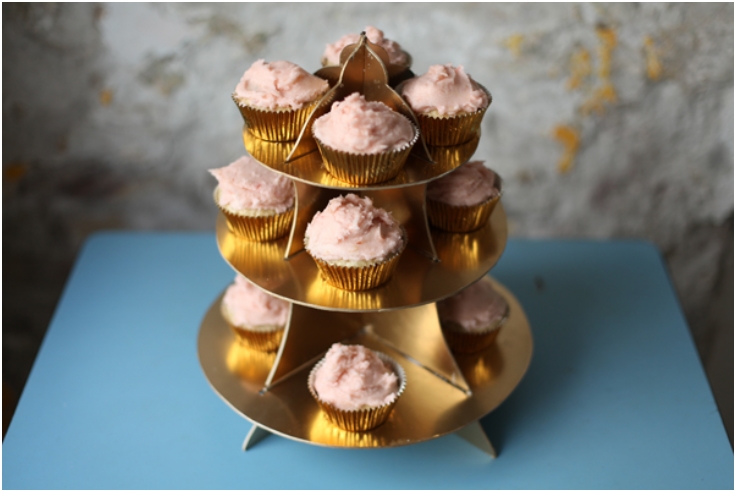 via ohhappyday.com 
Wire Cake Stand
Looking at this minimalistic cake stand, you might thing that is difficult to recreate, when in fact all you need is an old lamp shade and a small wire cooling rack. The end result is a metal masterpiece.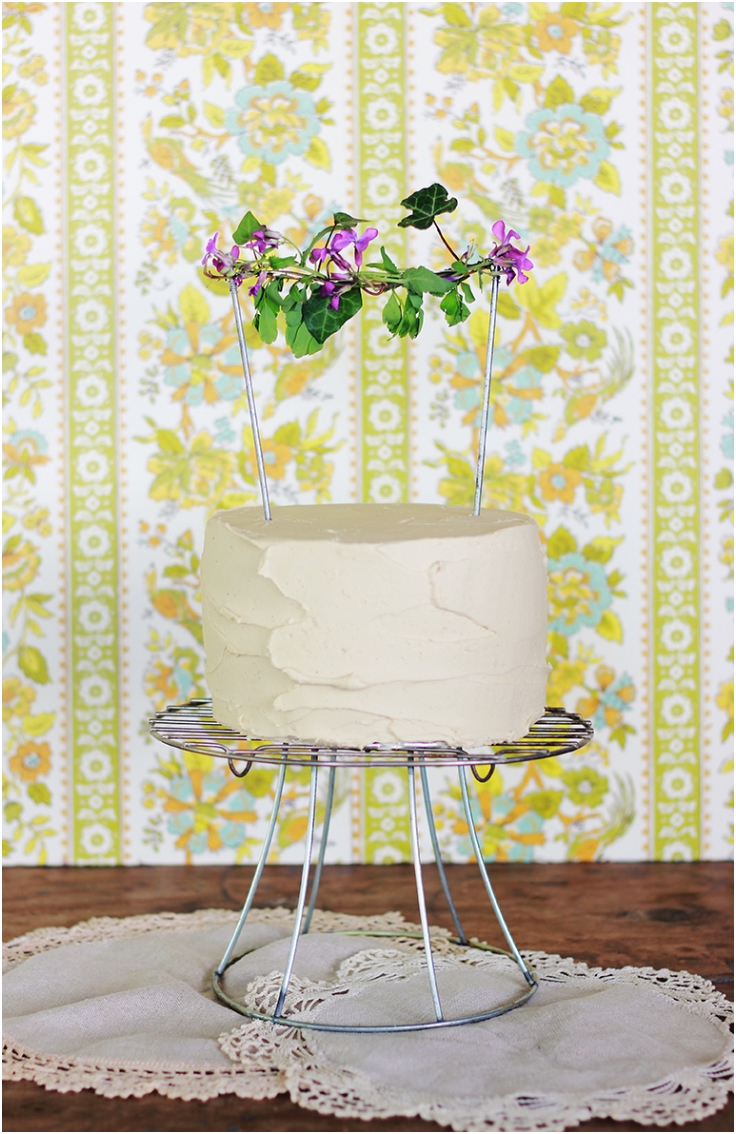 Three Tiered Cake Stand
Plates are constantly being broken by accident or on purpose. And what can you do with mismatched plates? Take a pair of mismatches wine glasses and you can make yourself a tiered cupcake stand.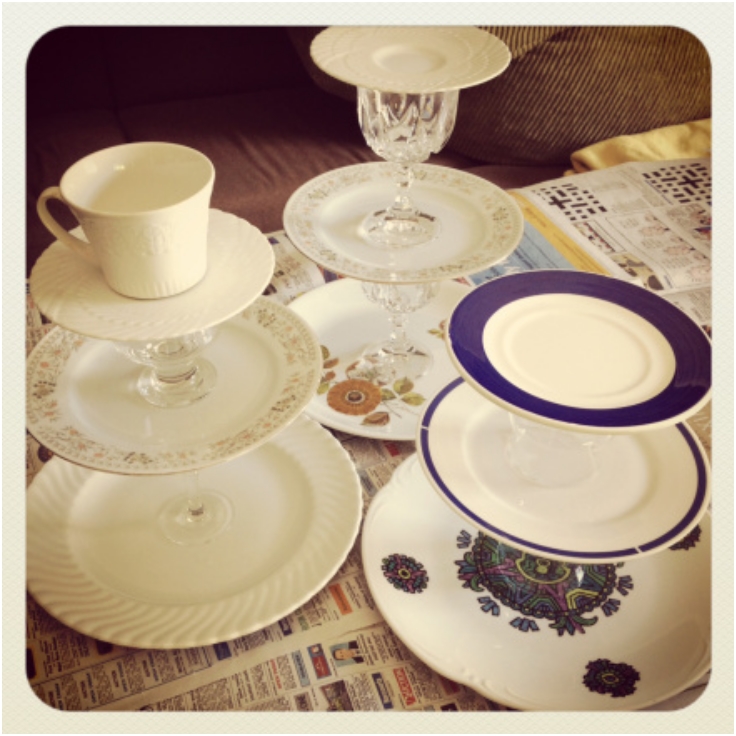 via ecoempire.org
Woodsy Cupcake Stand
Not all cake stands need to look soft, delicate and elegant. That is the cake's job. If you want a strong contrast and want to bring some roughness to your table-decor, try making this cake stand from rough wood slices.
Treat Stand
Just because they are called cake stands, doesn't mean they can only be used to serve cakes. This cupcake stand has a bowl on the top where you can serve candies or you can fill it with dip and the cupcake stand with biscuits and chips.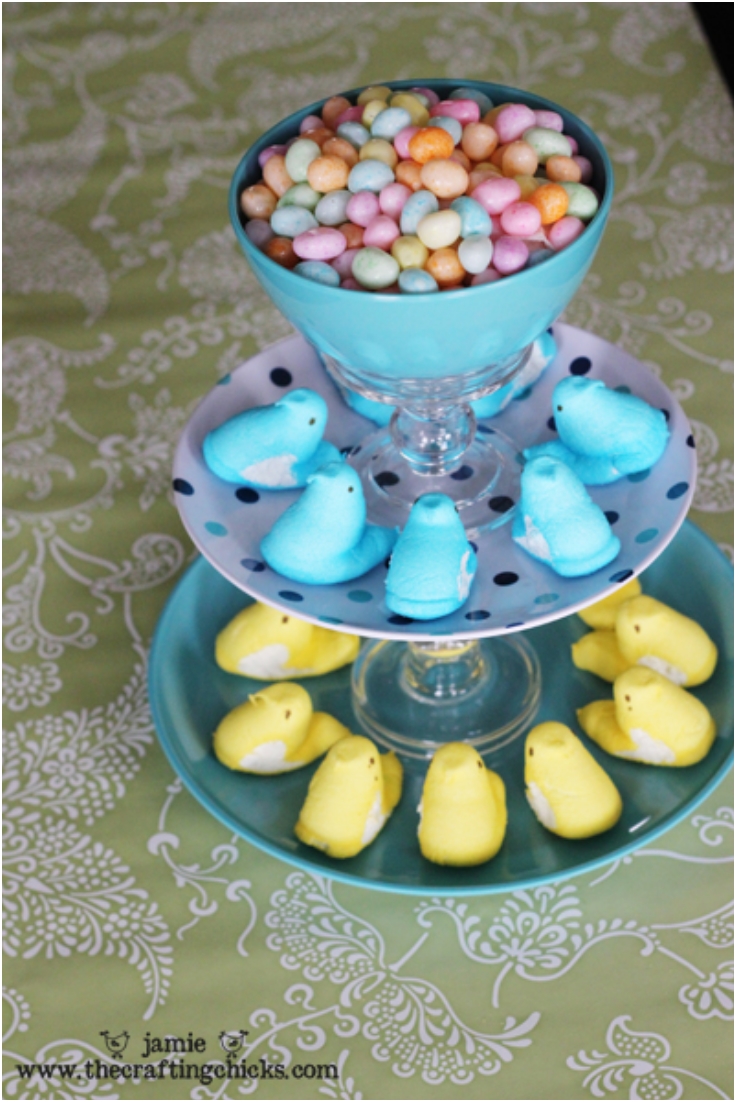 Terra Cotta Pot Cupcake Stand
Take one clay flower pot and any type of plate, preferably a clay one, and once you glue together, just paint them in the same color and you've made an expensive looking terra cotta pot cake stand, ready for holding a delicious cake.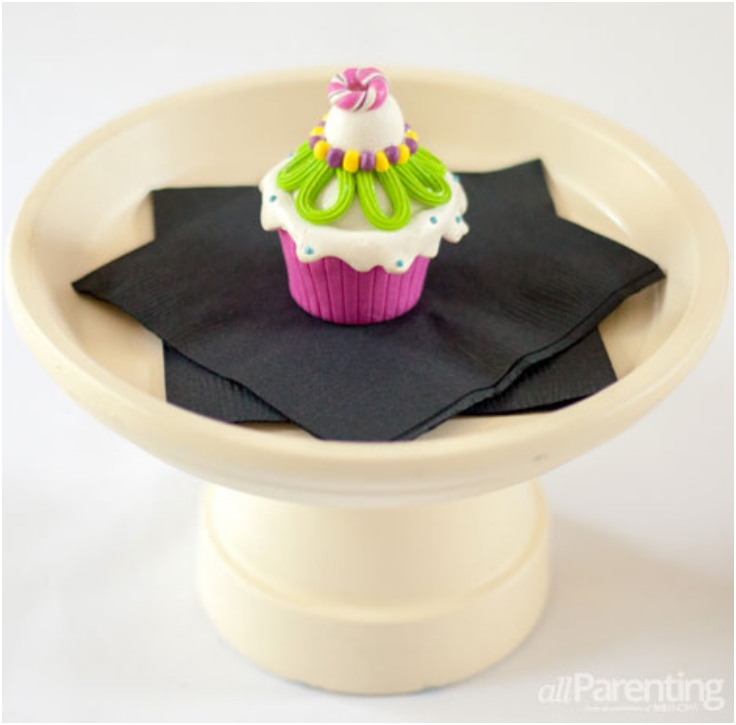 via allparenting.com
Candlestick Cupcake Stand
Surely you have some old fashioned candlesticks at home that you never use or plan to use, yet can't get around to throwing them away. Here is your chance to finally use them by transforming them into a functional and fabulous cake stand.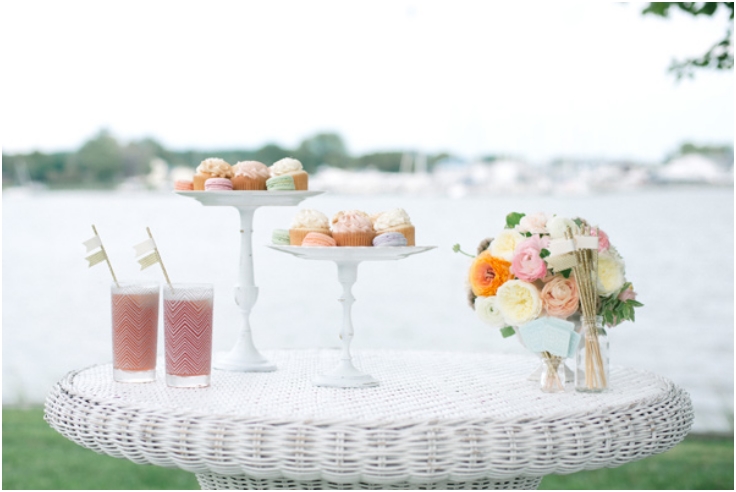 via baysidebride.com
Elegant Dessert Stand
If you are tired or searching for that elegant, chic and most important, ceap display for your lovely desserts, then all you have to do is follow this tutorial.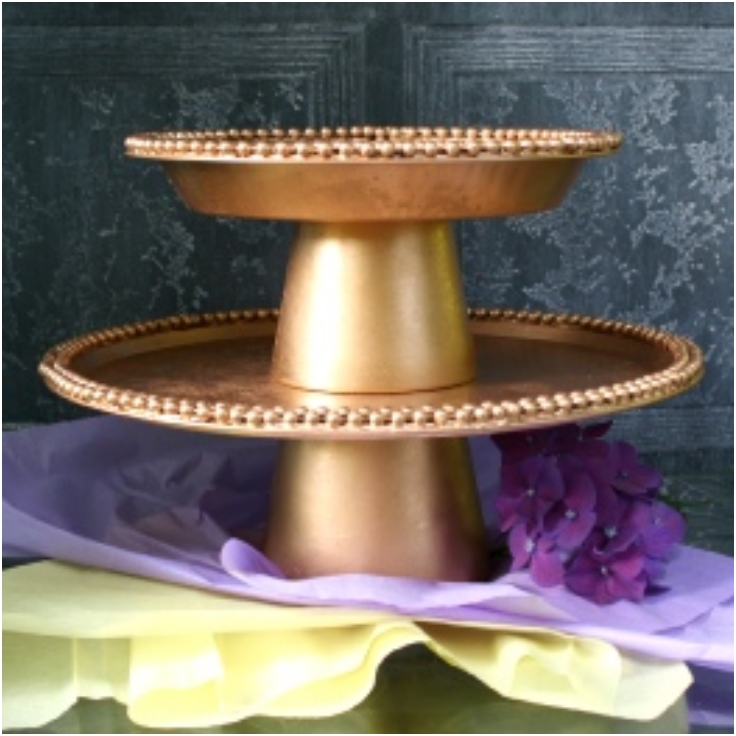 Chandelier Cake Stand
How much do you think this cake stand costs? Around a thousand dollars? Would you believe that this amazing display with multiple cake stands is actually reused old chandelier? Let this be a reminder ever forget the endless possibilities of old things.