Pancakes are an all time favorite dessert. It's so hard to resist them whether we're talking about the american ones or the crêpes. They are filled with all kinds of chocolate, caramel and fruit fillings, and on top of it all there are the oh-so-tasty toppings. The other good thing about the pancakes is they are very easy to be made. Just following the instructions, and couple of tries if you're new in the kitchen, will lead you to the perfect breakfast or dessert for any day, occasion or even season. If you want to experiment with the toppings, there are many ways to do it. Ahead you will find ten, easy recipes that will help you make the perfect topping for your very own, homemade pancakes.
1. Apple Cinnamon Topping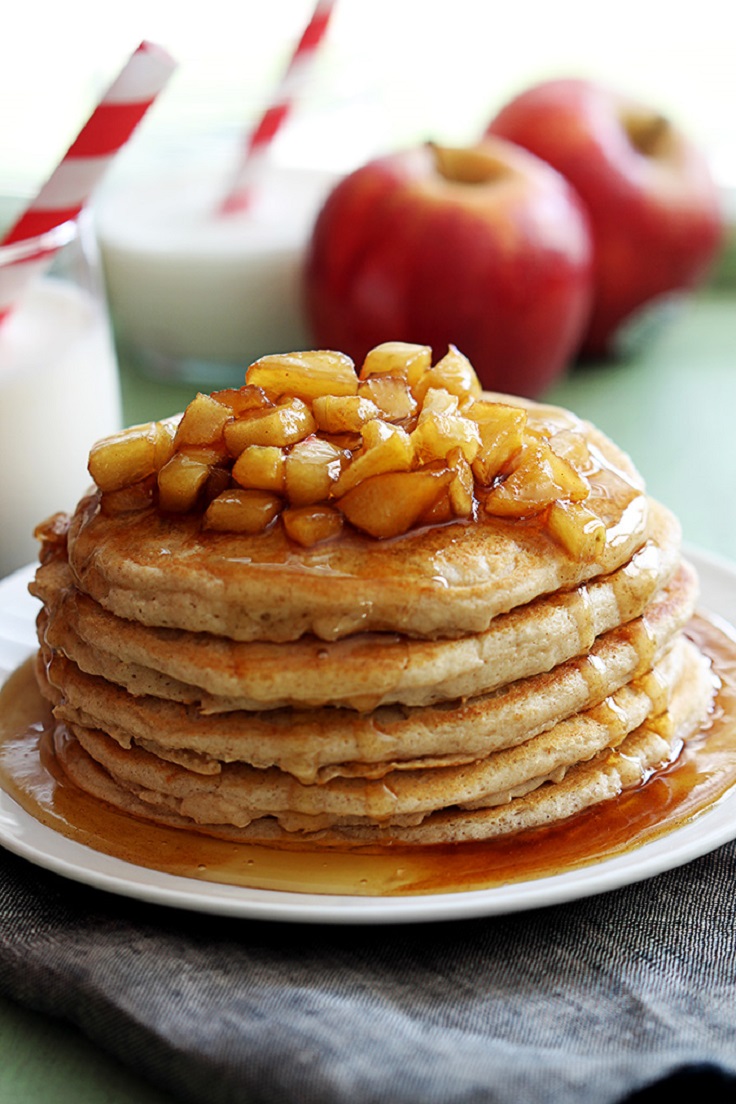 If you find yourself in a situation with unexpected guests, or unexpected sweet cravings and you don't have the needed ingredients or the time to make a super chocolate pancakes with even more chocolate sauce, than the apples are always here to be part of your kitchen adventures. Combine them with some caramel sauce, add some of the amazing cinnamon and you are ready to go.
2. Simple Fruit Topping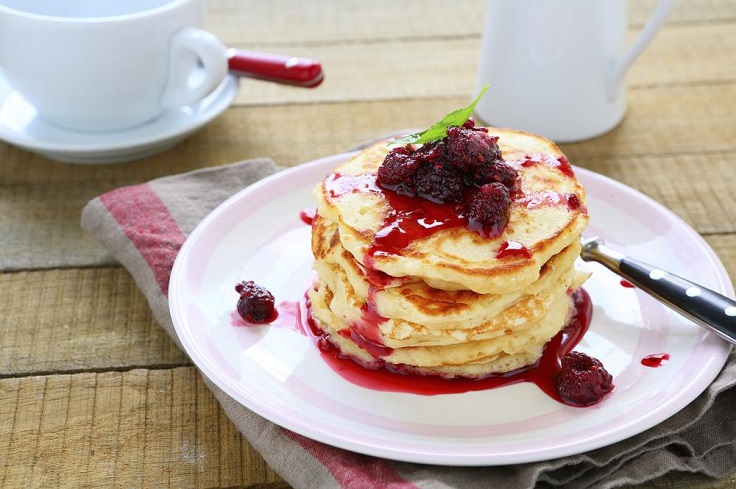 via metro.co.uk
Not being a fan of over – filled or pancakes with plenty of heavy toppings, that's quite alright because you can have some delicious times even with a simple option, such as only fruit topping. Berries are always a great option and if that's too simple, then you can add some berry sauce on top to make it taste more juicer.
3. Funfetti Pancakes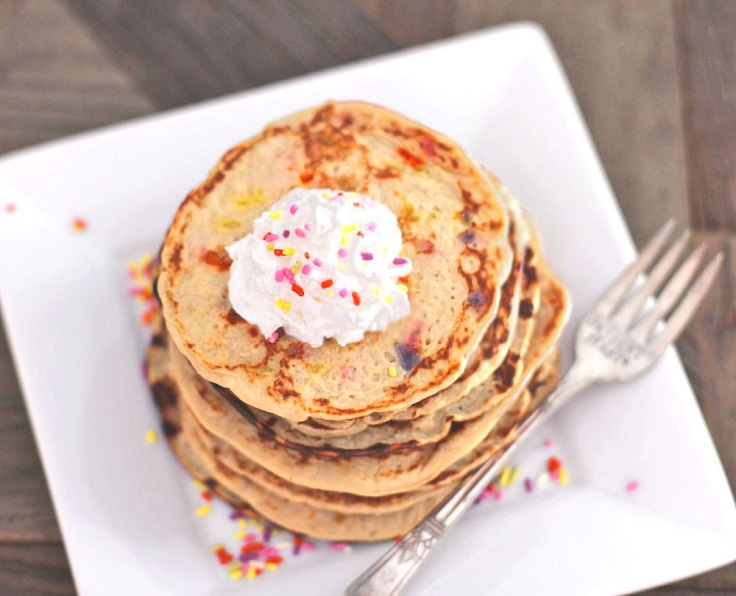 Even pancakes can be low sugar, gluten – free, high protein and high fiber. And that doesn't mean that they lack in taste compared with other recipes. Actually, the funfetti part is adding to its taste and it makes the pancakes look really nice. Also, the recipe itself makes them buttery and soft. Adding some whip cream can be a good idea, too.
4. Blueberry and Maple Syrup Pancakes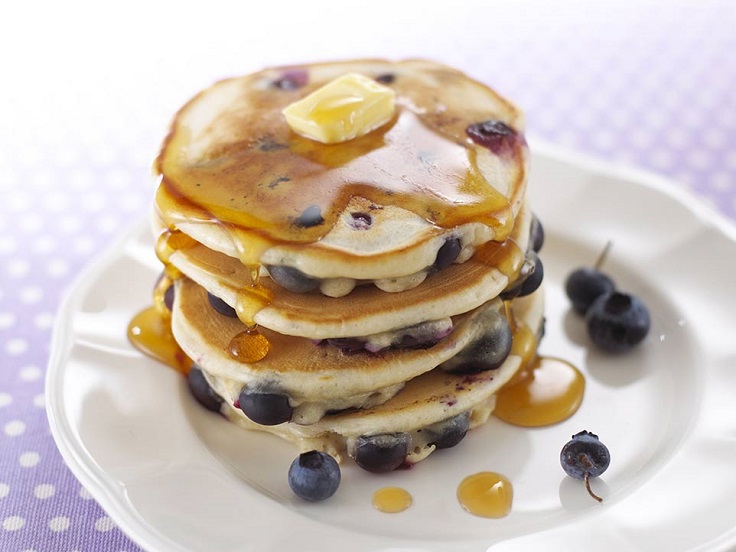 These pancakes are filled with blueberries, but you can put them only on top if you prefer them that way. Also adding maple syrup is almost always a must. It goes really well with pancakes, as if they both were cooked for each other. Any other type of berries would fit perfectly to this one as well.
5. Chocolate Sauce Topping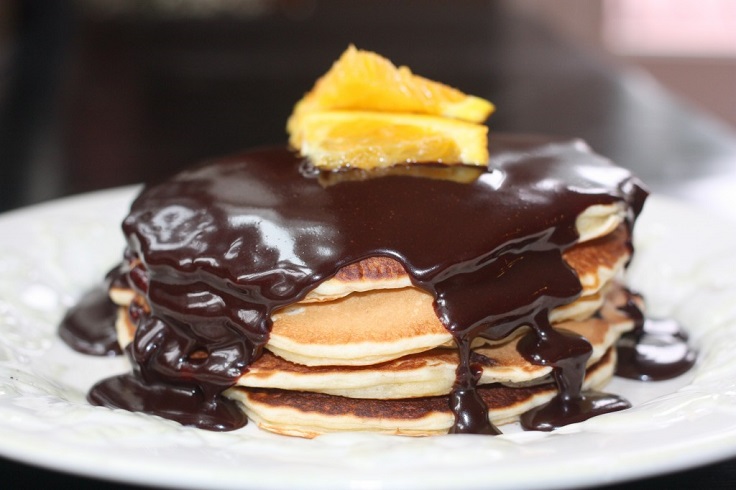 via theoldhen.com
No matter how fruit and pancakes go well together, not mentioning a chocolate recipe would be such a pity. The chocolate sauce is very easy indeed, and by easy we mean you only need three ingredients and ten minutes of your time. Adding orange slices on top is a very good combination with the sauce. But, if you prefer a more classic version, then you can add peanuts or other nuts.
6. Pecans and Brown Sugar Sauce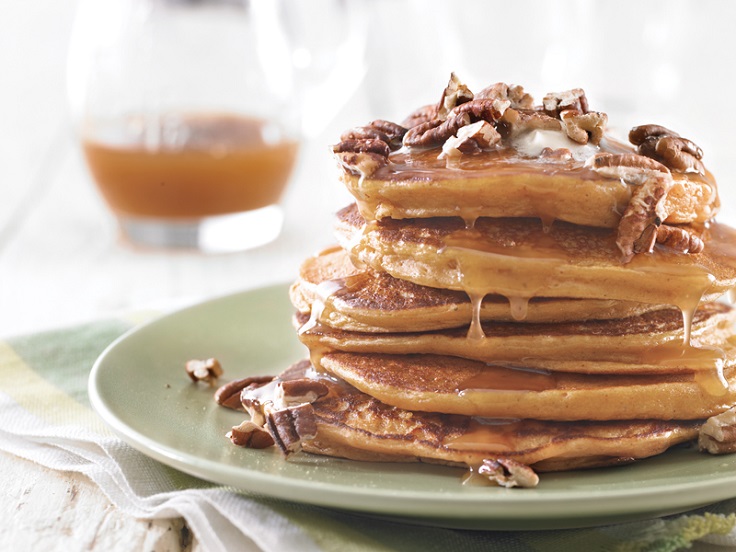 Pecans and brown sugar sauce, what an amazing combination! Plus, the recipe is quite interesting because it contains sweet potatoes. But, they are the perfect breakfast or dessert to share with your friends or family over a nice, cup of coffee or tea.
7. Pancakes With Caramel Sauce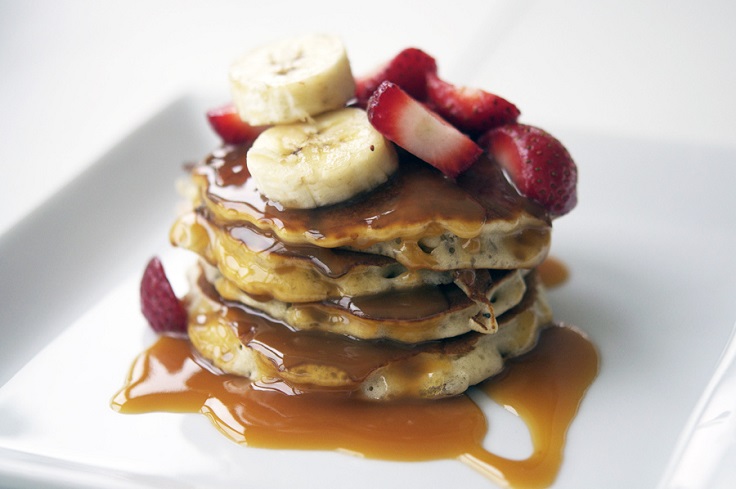 via luxirare.com
Here's another idea on what to do when you are in need of something simple and delicious. When in hurry or in doubt, just add some caramel sauce and some fruit on top, preferably berries. The outcome of it? Delicious, soft and saucy pancakes that will be eaten in a minute.
8. Coconut Peanut Butter Topping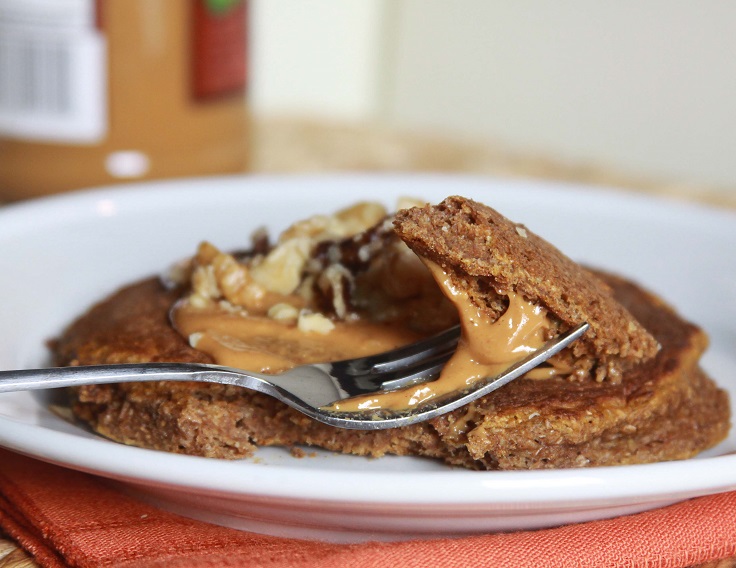 via graciemag.com
Coconut and peanut butter topping? Yes, please! You don't need any ingredients, what you really need is some good peanut butter and dried coconut. Also, the recipe is going to get you protein pancakes, perfect for a healthy breakfast sweet treat.
9. Chocolate Chip and Whip Cream Topping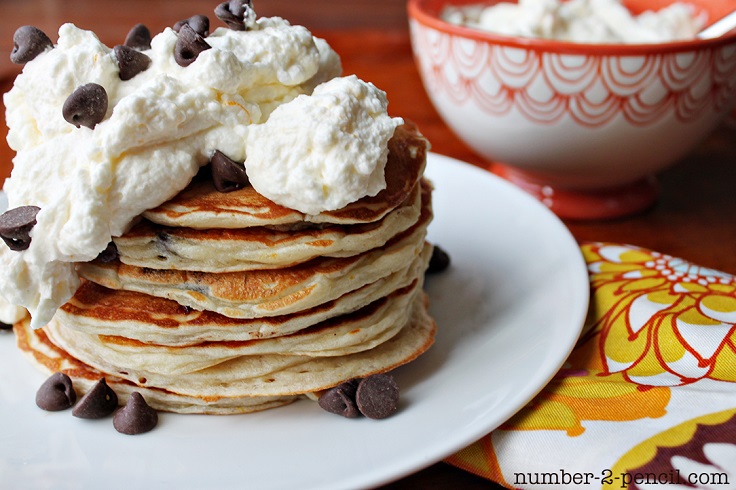 You can add the chocolate chips while you're making the pancakes, or you can add them as topping. Or even both! What really goes great with these tiny chocolate treats is the whip cream. So in less then five minutes, you can have tasty topping of only two ingredients, who are by the way very cheap. Delicious and economic, that's the real deal.
10. Brownie Batter Pancakes
via dishmaps.com
Don't you get the craving to eat them all by just looking the picture? They are so soft, creamy and full of chocolate chip cookie dough dip. And the best part about it is that it has less than 200 calories, plus the whole recipe is vegan and can easily be gluten – free too. So, what are you waiting for?