Nowadays, almost everyone is on some kind of a diet and is trying to eat portions packed with healthy nutrients! But, a lot of people still believe that actually healthy food has a bad taste and low flavor…that's totally not true and they're making a huge mistake! Trust us, there are many dishes that are incredibly tasty and low-cal at the same time. Check out our list of Top 10 Tasty Meals under 350 Calories and you'll see that everything we've said before is true. All of these specialties will fill you up in the right way. Enjoy!
We're starting our countdown with a recipe that has just 245 calories per serving. This delicious soup is a mix of chicken and zucchini which are creating perfect immune-boosting dish that'll satisfy every taste. You can squeeze lemon in it for a better taste and extra vitamins!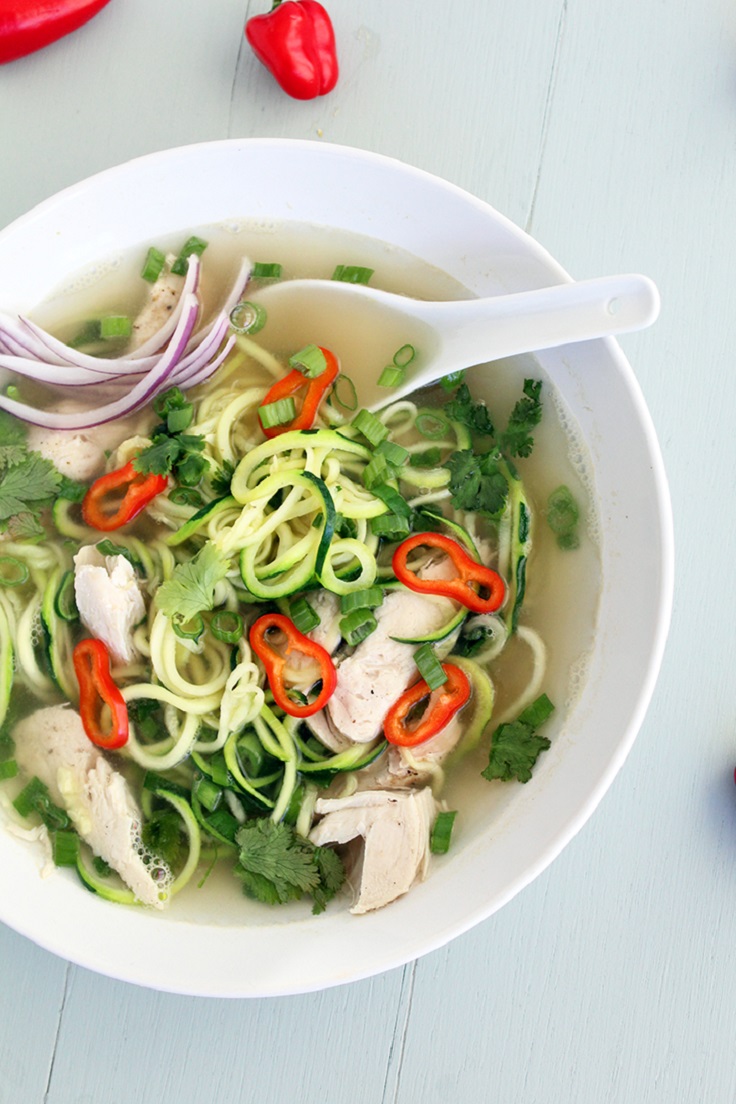 via inspiralized.com
We're continuing with a specialty called Lemon Chicken Stir-Fry and it has only 350 calories in it. It is a perfect solution for an easy weeknight meal and you can prepare it in just 30 minutes. The other and more important benefit is that this meal is infused with a lot of healthy nutrients which are giving an amazing flavor!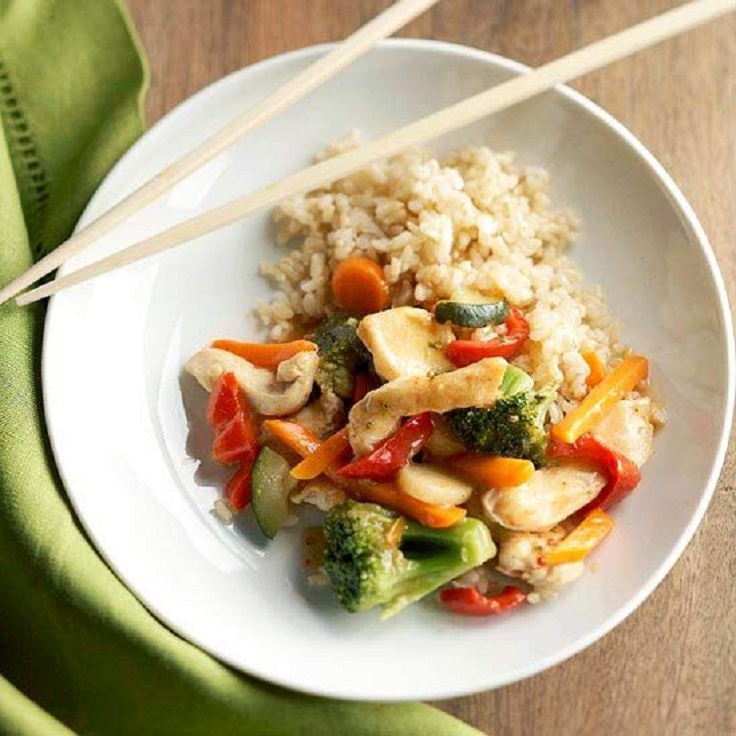 via bhg.com
If you can't imagine life without pizza, but you want to live a healthier lifestyle, then this zucchini pizza boats are the right choice for you. They're filled with tomatoes, onions and olives and can you believe it that they're less than 350 calories per serving!?
With just 350 calories per serving, this teriyaki zucchini noodles which are combined with shrimp, peppers, onions and broccoli are something that you should prepare in your kitchen more often. They have a rich taste that your kids will adore!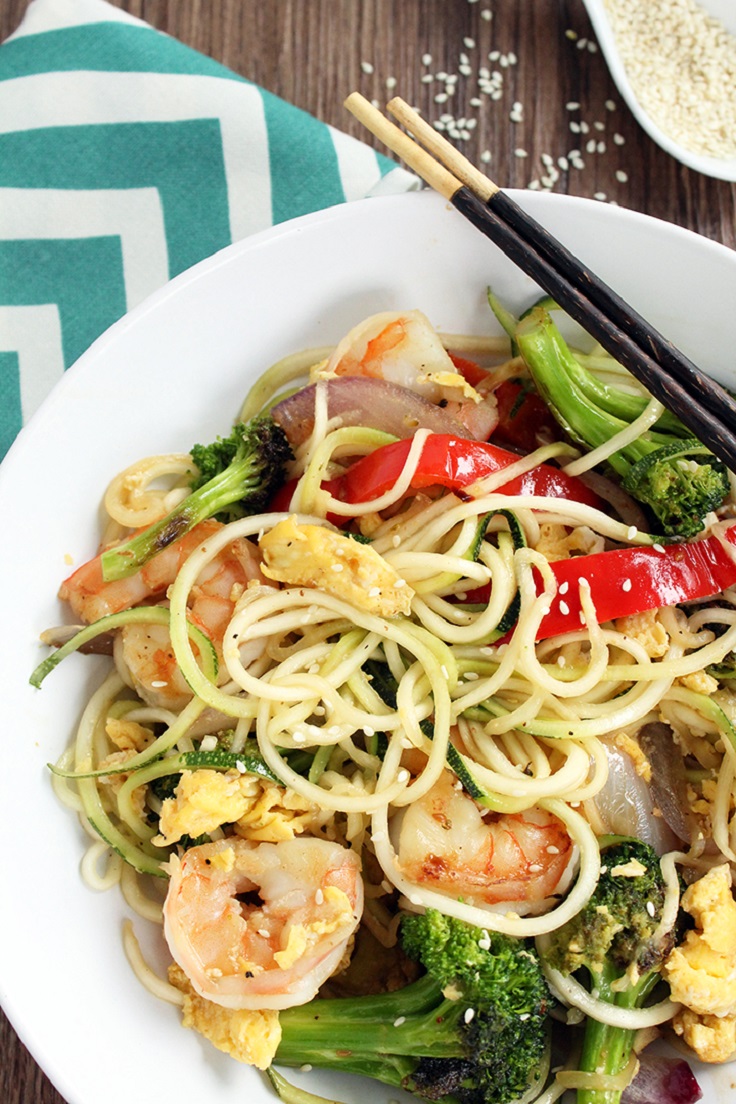 via inspiralized.com
When you think of burrito the first thing that crosses your mind are a lot of calories and unhealthy ingredient that this dish usually contains. But, burrito bowl is something completely different, because it has 350 calories in it while keeping the marvelous flavor of the traditional burrito!
via fitsugar.com
One more suggestion for a soup that is under 350 calories, but this one is infused with Mexican flavors for all those Mexican cuisine lovers around the whole world! It's a perfect lunch option when you want to eat something new and out of the ordinary!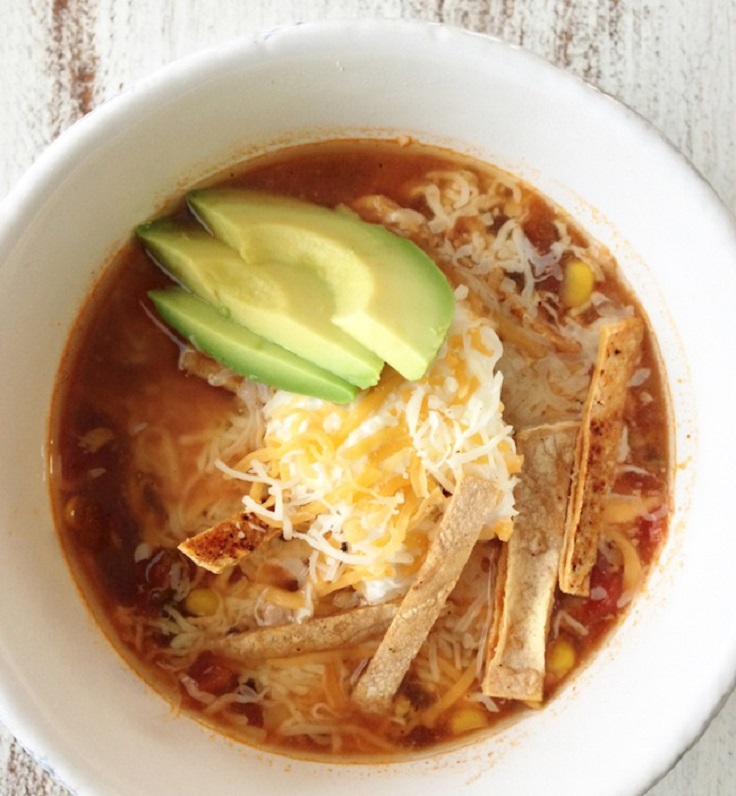 Dijon Beef and Mushrooms is a recipe that will easily become a part of your cooking menu. The mix of the juicy steaks and mushrooms in garlic wine sauce will make your mouth water. Can you believe that you can enjoy this meal for less than 350 calories?!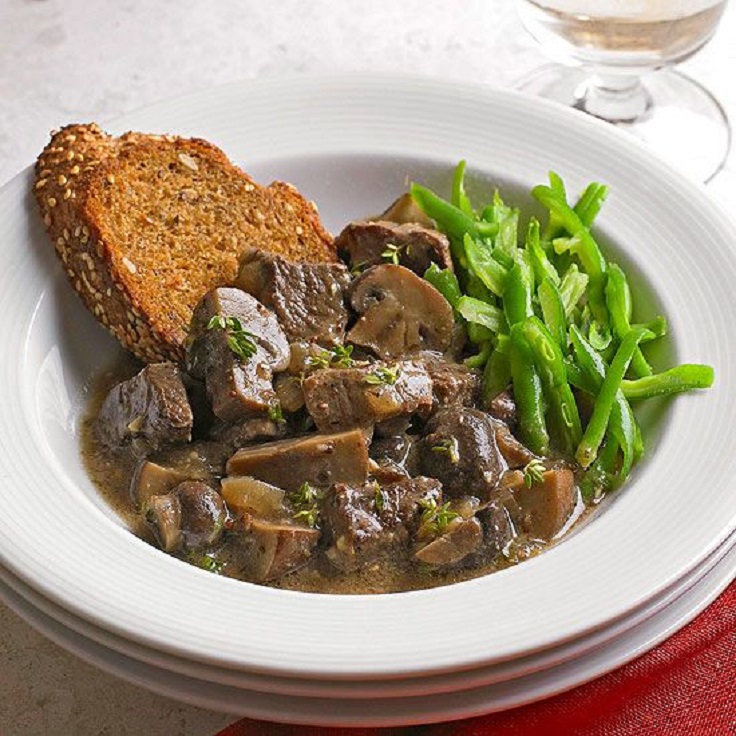 via bhg.com
Skinny Beef Broccoli Stir Fry is a specialty that packs bold flavors in every bite. The beef meat is cooked in a traditional way and the addition of broccoli is just one more thing why this meal is so special!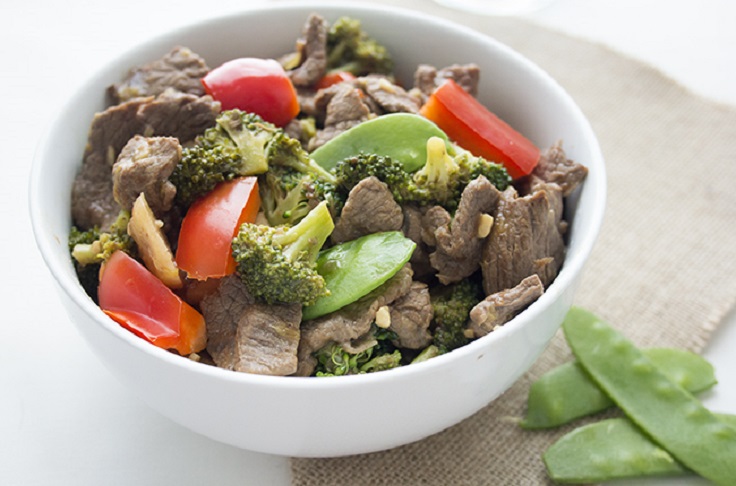 via skinnymom.com
Here is one incredible recipe that will blow your mind. The roasted butternut squash pasta is combined with kale, apricots and wheat berries. Ths unusual specialty has only 350 calories per serving!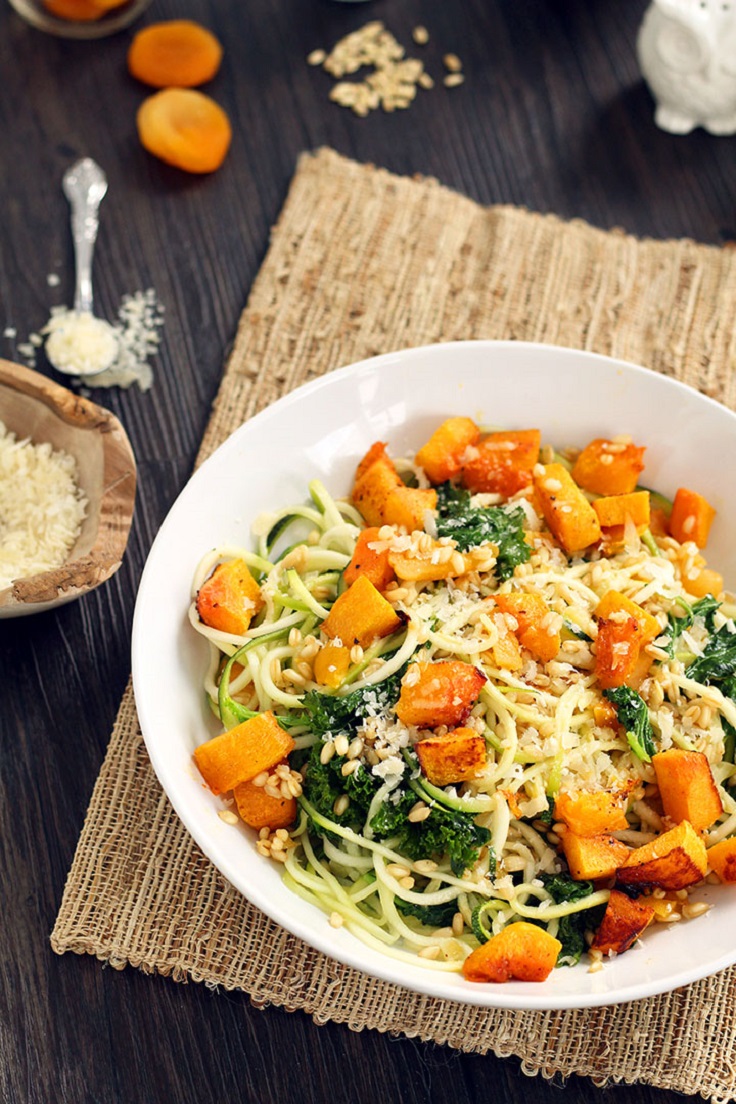 via inspiralized.com
In the same end we're offering you to try the torila soup that is low-carb and low-cal at the same time. It's spicy and comforting meal packed with a big dose of proteins which are making this soup a real pre-workout dish!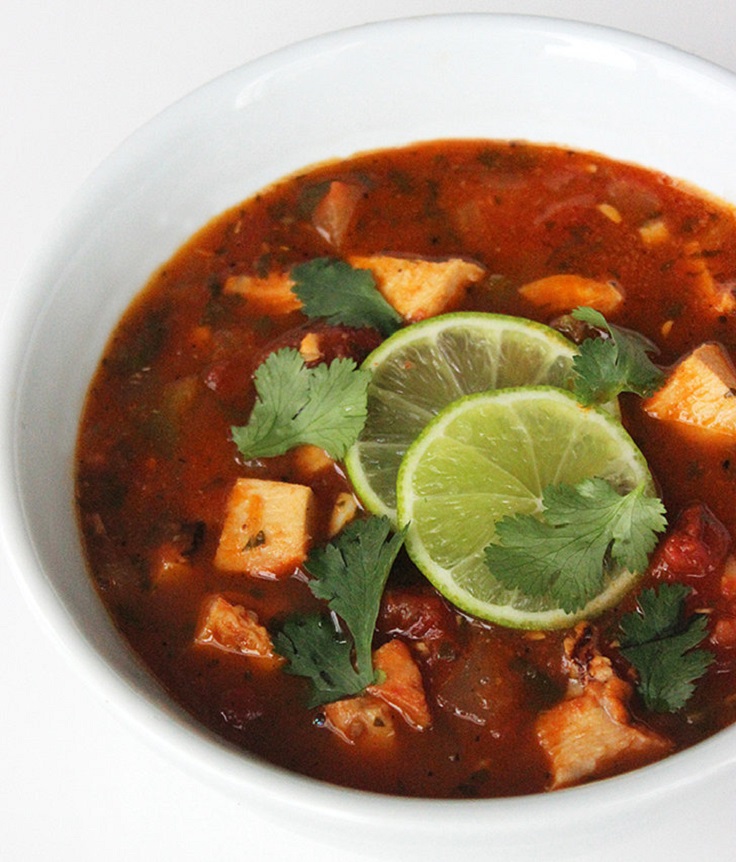 via fitsugar.com