Are you a cookies lover? You are always in a hurry, and you don't have much time to spent in the kitchen? And tonight your friends are coming at your house for a cup of coffee, or tea? We have a fun alternative for you! Host your own no-bake dessert party and invite friends to indulge their sweet tooth! Serve up one, two, or all ten of these easy recipes, all without even breaking a sweat!
There is just something about No-Bake Cookies that makes all of us incredibly happy. Maybe it is the amount of (or lack of) work involved, or the fact that you don't even have to turn your oven on. Maybe simply how amazing the taste of these cookies is?! Try to do these delicious no-bake cookies, and surprise your friends!
No-Bake Oreo Cheesecakes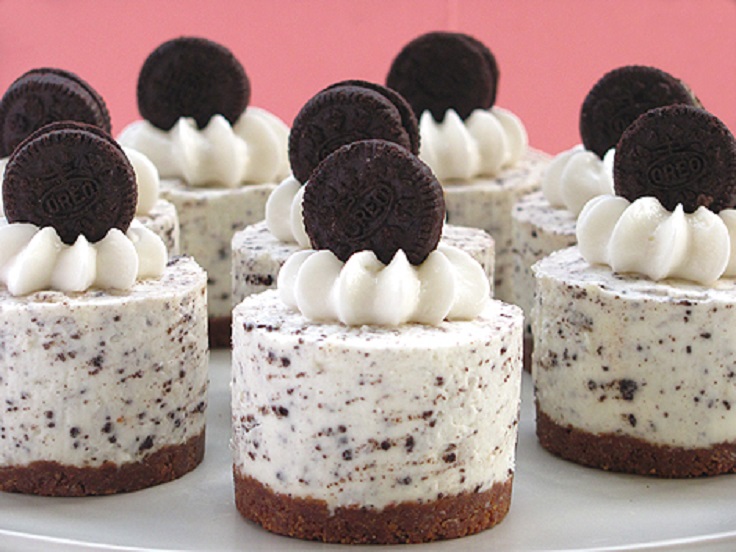 via bakersroyale.com
Who doesn't love Oreos, right? But who doesn't likes cheesecake,also? If you love the tasty of both, oreos and cheesecakes,these cookies are the right choice for you!
No-Bake Peanut Butter and Jam Cookies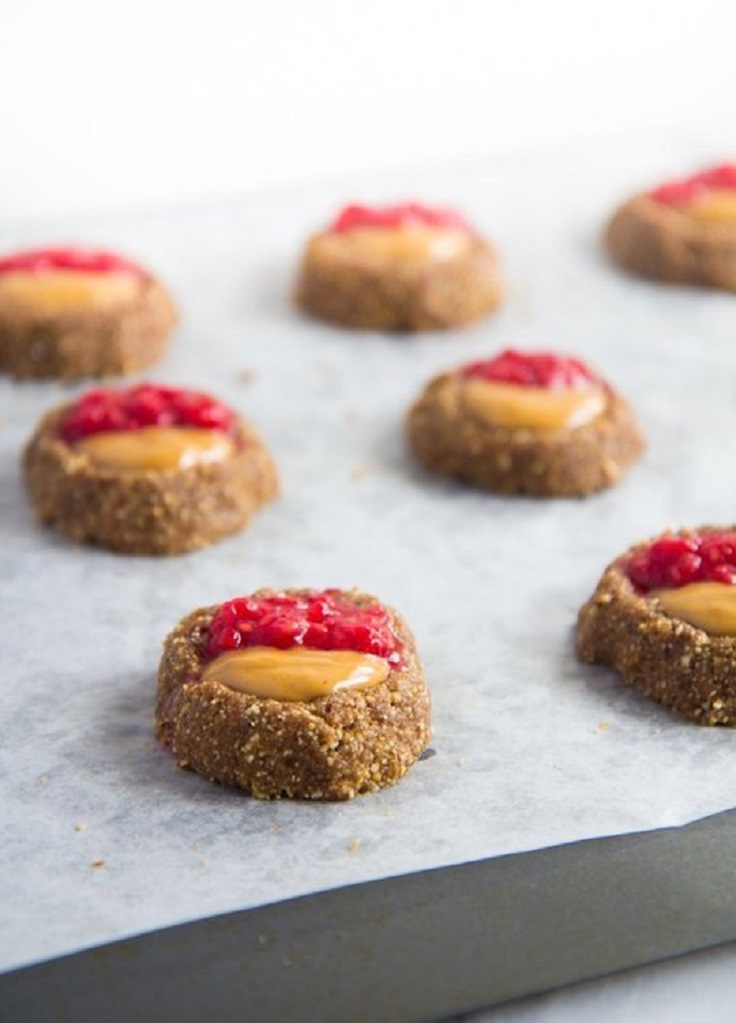 via thekitchn.com
These are like a peanut butter sandwich and a cookie, all in one! And they have no added sugar (they have raisins) and they even add a dose of fresh fruit. The combination of peanut butter and fruit is super delicious!
No-Bake Red Velvet Cheesecakes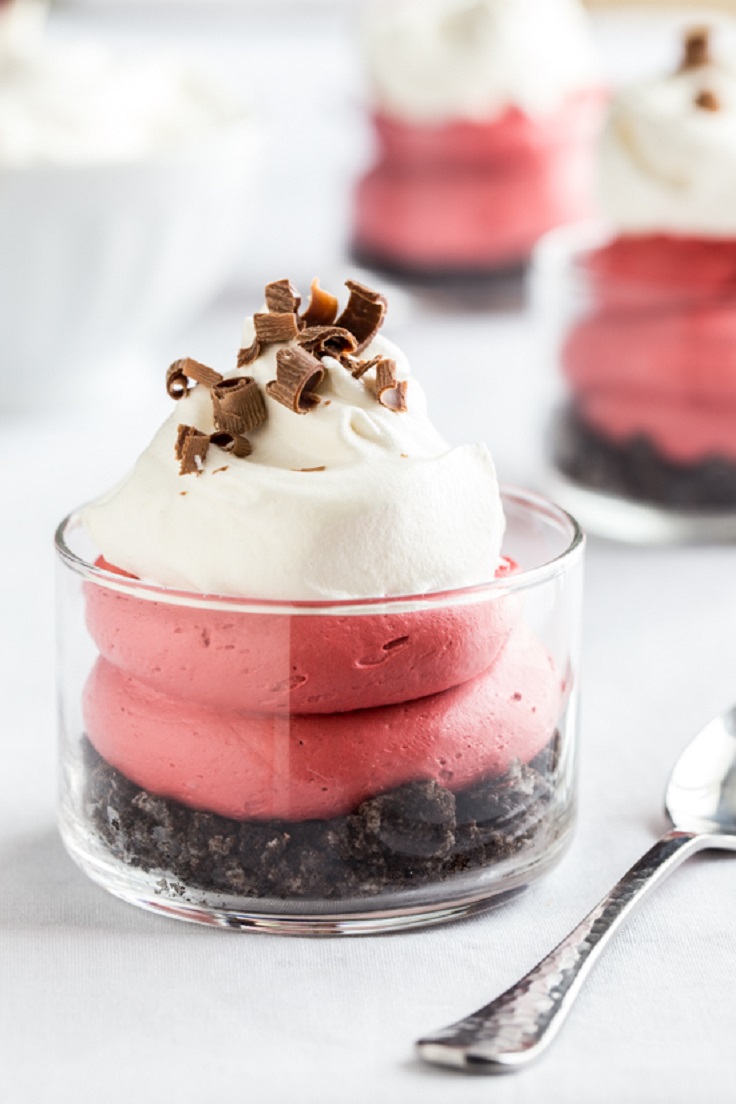 Why not create this no-bake red velvet cheesecake that combines the rich red velvet and cream cheese flavor all in one little dessert? With a chocolate sandwich cookie crust and vanilla whipped topping, these mini no-bake red velvet cheesecakes are the right choice for you!
No-Bake Mocha Chocolate Chip Cookies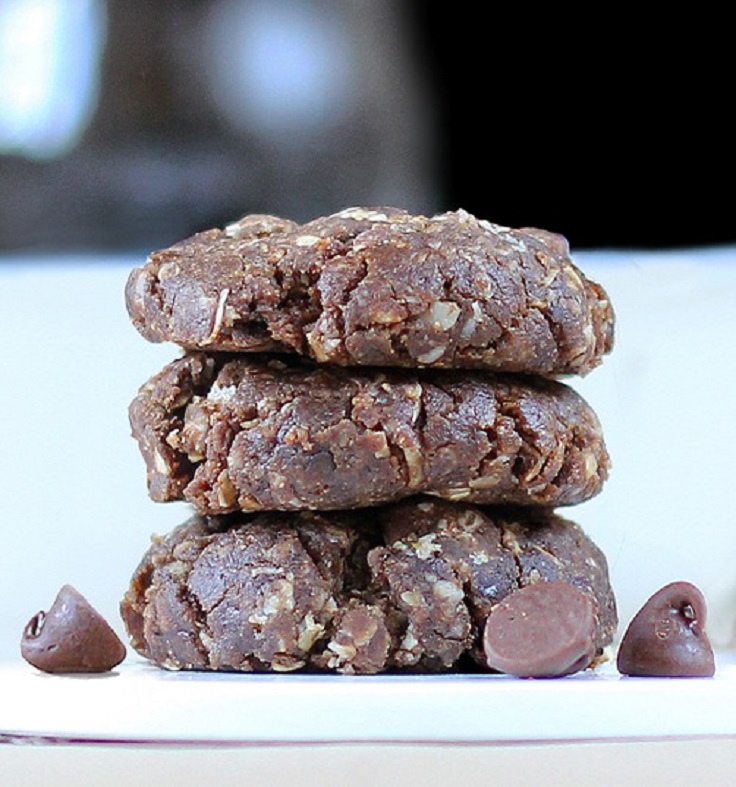 If your favorite cookie is chocolate chip, and no bake cookies are your close second, then you should try these delicious no bake mocha cookies, and enjoy in their taste.
No-Bake Tiramisu Parfait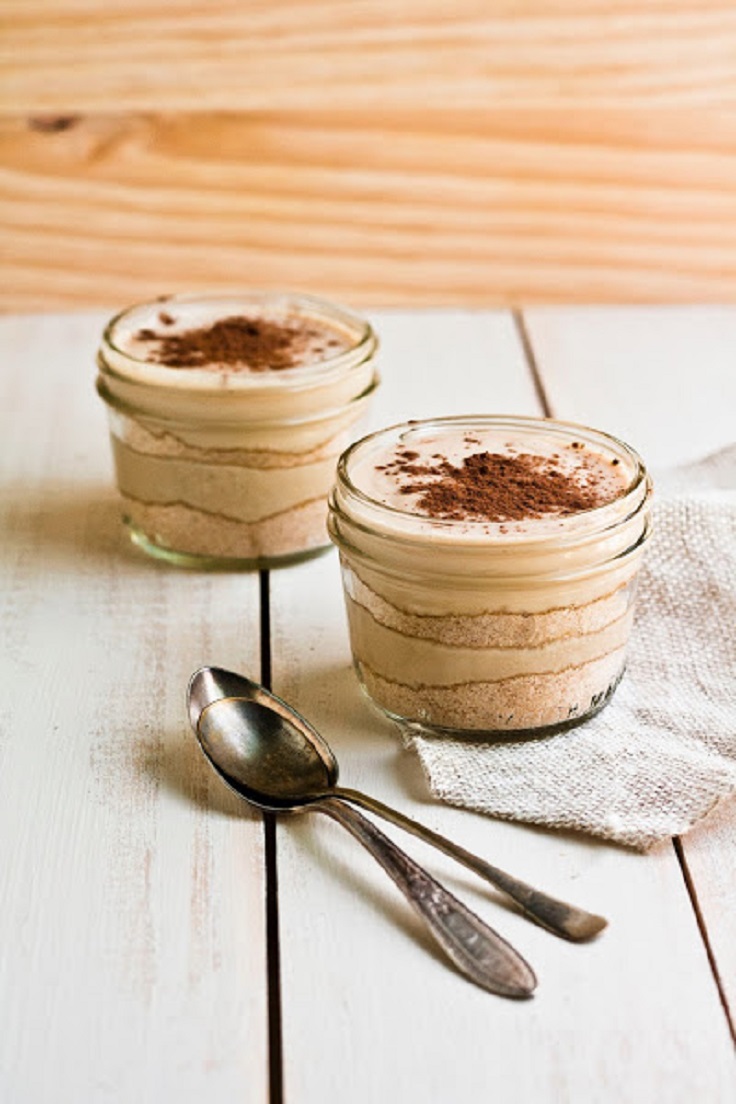 Who doesn't love the taste of Italy? When it comes to sweets, Italy is famous for those delicious tiramisu recipes that they make. So, why not try to bring the taste of Italy at your home? Try to do this tiramisu parfait recipe.
No-Bake Chocolate Peanut Butter Quinoa Cookies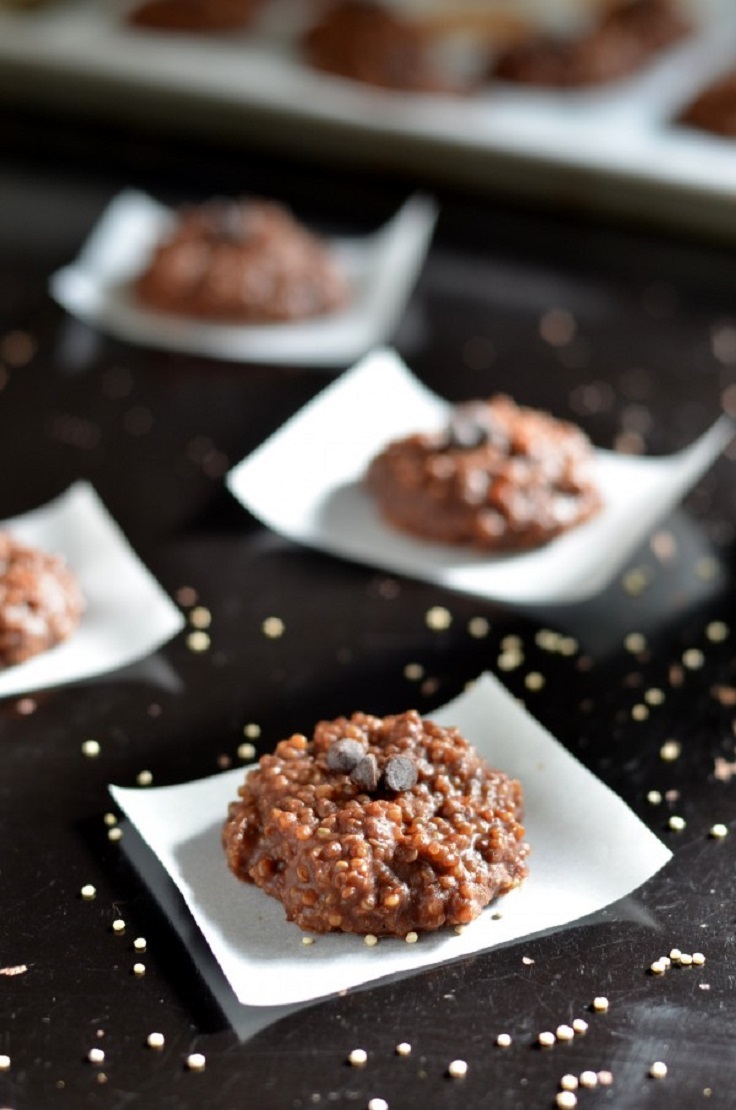 Does a quinoa cookie sound weird to you? But the texture is awesome. These are chocolaty, peanut buttery, chewy little balls of bliss, and definitely healthier than classic no-bakes.
No-Bake  Nutella Cheesecakes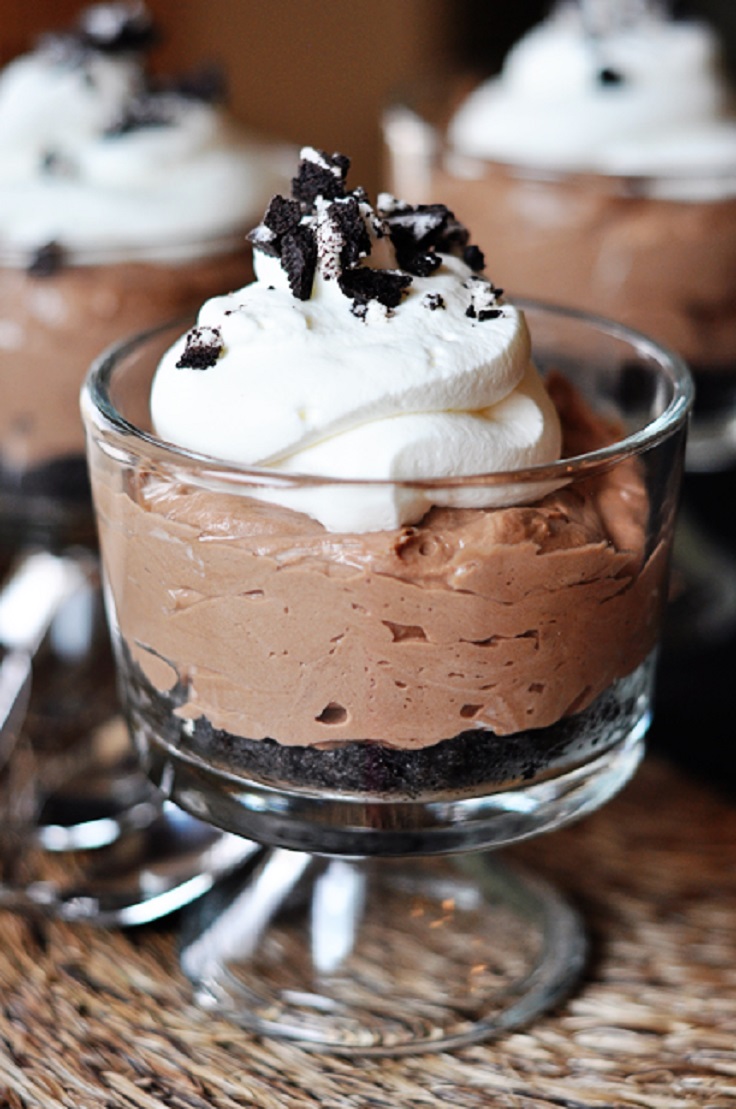 These No-Bake Nutella Cheesecakes will definitely take your devotion of sweet to a new level and may just be your tastiest nutella treat.
No-Bake Whole Grains Cherry Bars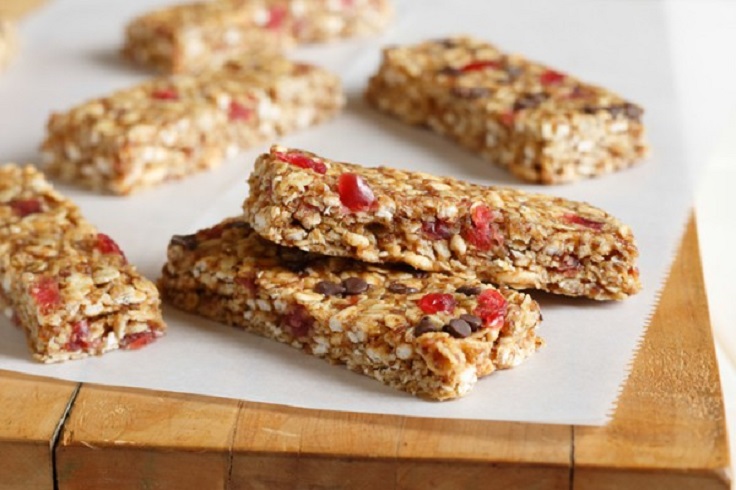 These no-bake bars are delicious! Packed with peanut butter, whole grains and my sweet cherries, these are a great on-the-go snack.
No-Bake Truffles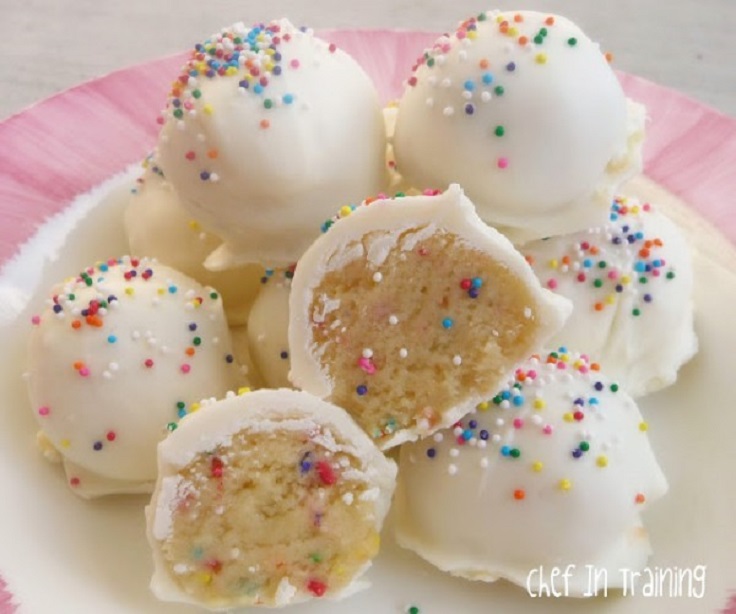 These truffles taste decadent and rich, and just like real batter! But don't involve raw eggs (or baking!). Now that's something to celebrate, right?
No-Bake Peanut Butter Chocolate Bars
via sweetannas.com
These cookies taste amazing! The combination of peanut butter, chocolate chips, sweetened coconut and raw honey not just sounds perfect, but they also taste perfect!