Is there much to do when you are having unexpected guests and you want to serve something sweet? Some kind of short and easy recipe that requires very little time?
We are glad to tell you that there are plenty of desserts to make in no time. If you are looking for something to satisfy your sweet tooth and don't have much time to spend in the kitchen try these awesome and simple recipes that anyone can make with just a little bit of effort. They will take no more than 10 minutes from your time and the ingredients are basic and can be found in the kitchen.
Don't hesitate to try these 10 delicious recipes and tell us what you think.
Chocolate Milkshake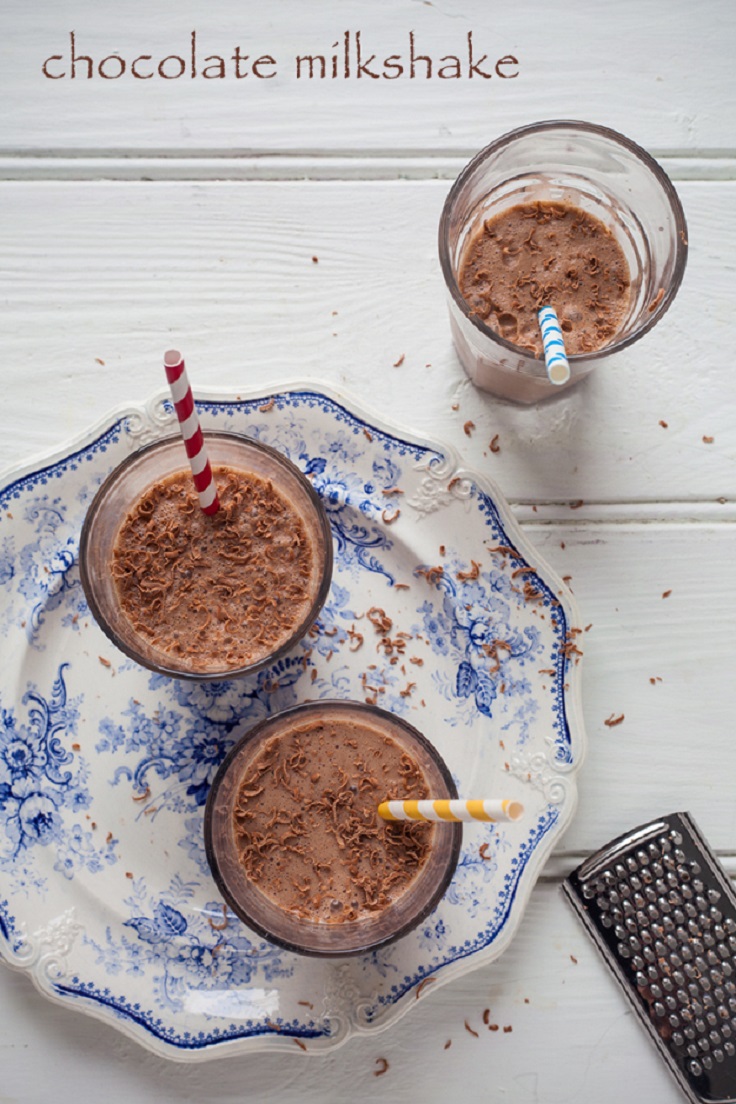 Everyone loves milkshakes. For the chocolate milkshake you will need: 100 g milk chocolate, 400 ml whole milk, 2 large, scoops of vanilla ice cream and chocolate shavings for topping. The first step is to melt the chocolate in a  heatproof bowl over a water bath. When the chocolate has cooled add to the whole milk and at the and scoop and add ice cream and whisk using an electric hand mixer. Serve and enjoy.
 Ice Cream Sandwich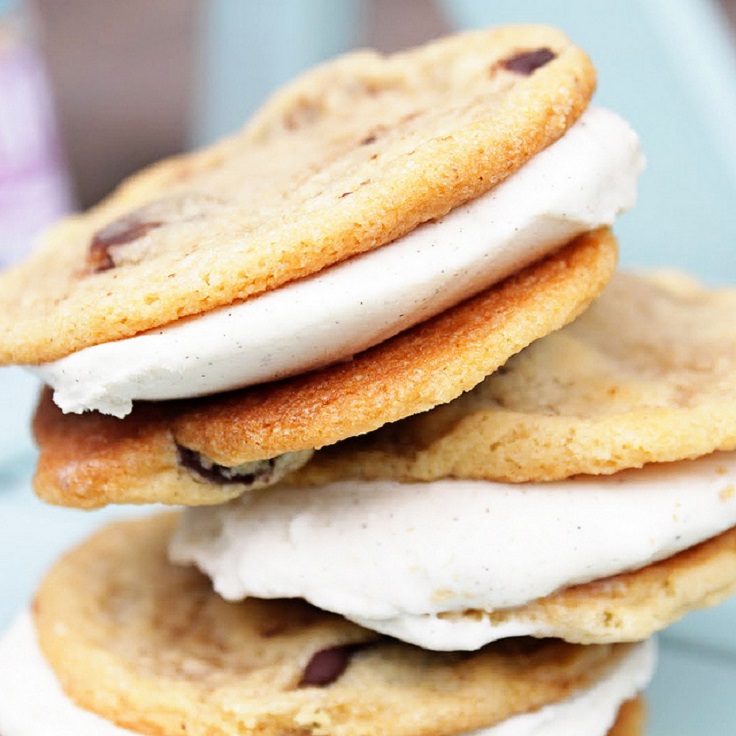 via two-tarts.com
Try this recipe and you'll be brought back in the childhood. Just put vanilla ice cream on a chocolate chip cookie and put another cookie on top. Quick and delicious.
Ice Cream Float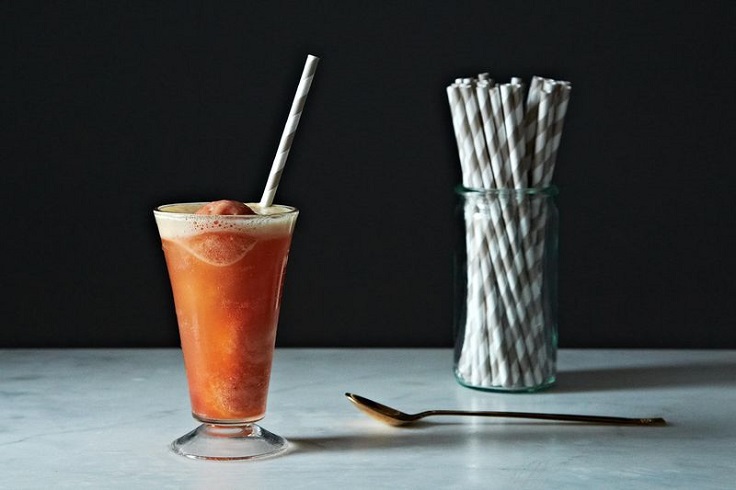 via food52.com
If you want something to remind yourself of the hot summer days try the laziest summer dessert. You will need something frozen and scoopable( ice cream, sorbet)  and something liquid( soda, beer).Put them in a glass and you have a lazy summer dessert.
Instant Chocolate Cake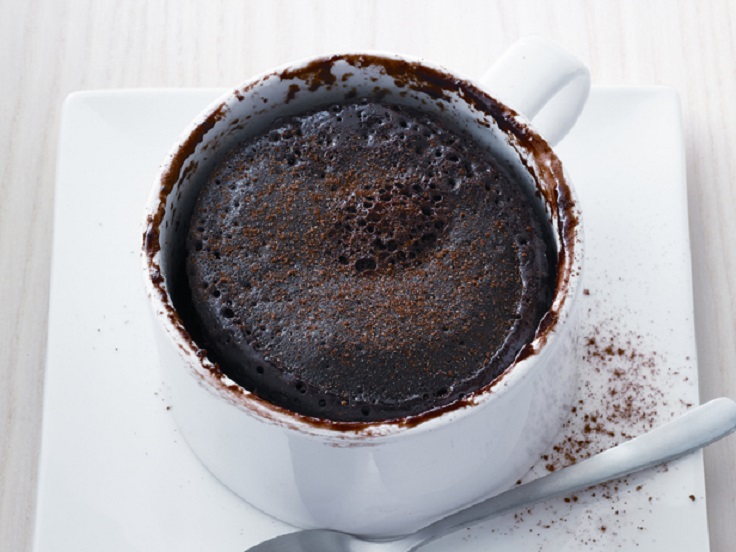 via souschefsecrets.blogspot.com
If you are familiar with the chocolate lava cake than you know the heavenly taste. The instant cake is very similar. What you will need is: 1/4 cup flour, 5 tablespoons sugar, 2 tablespoons cocoa powder, 1 egg, 3 tablespoons milk, 3 tablespoons vegetable oil and a dash of vanilla extract and salt. Microwave all the ingredients for about 2-3 minutes.
Berries & Cream
Frozen berries will do the trick at this time of the year. Add your berries in a bowl and whisk 1/4 cup of milk for 30 sec. Top the berries with the whipped cream and enjoy the taste of past summer.
Cookies-and-Cream Parfaits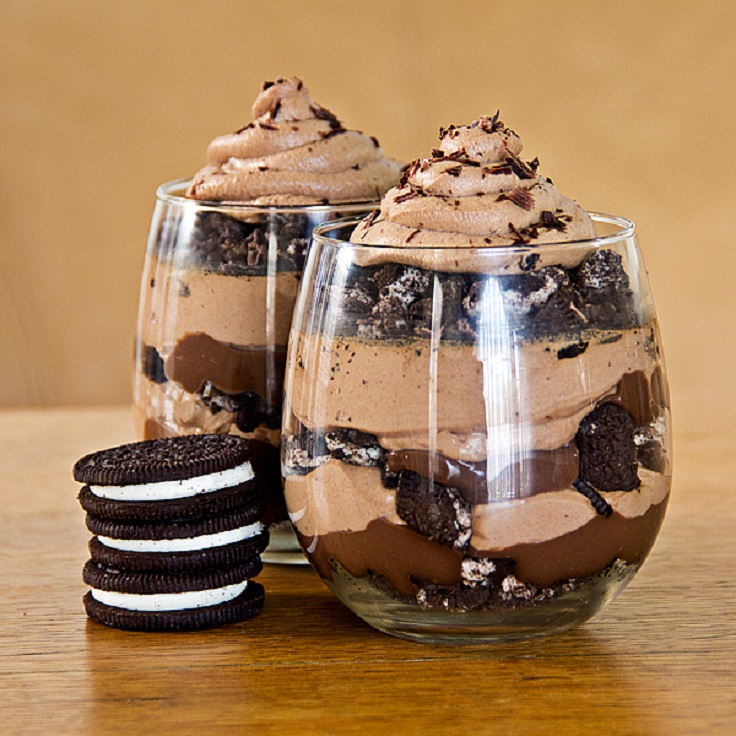 via thecozyapron.com
It doesn't get any better than this ladies. You will need vanilla or chocolate pudding, whipped cream and crushed cookies. Make 2 layers of vanilla pudding, crushed cookies and whipped cream in tall glasses. Yum.
Tiramisu Trfles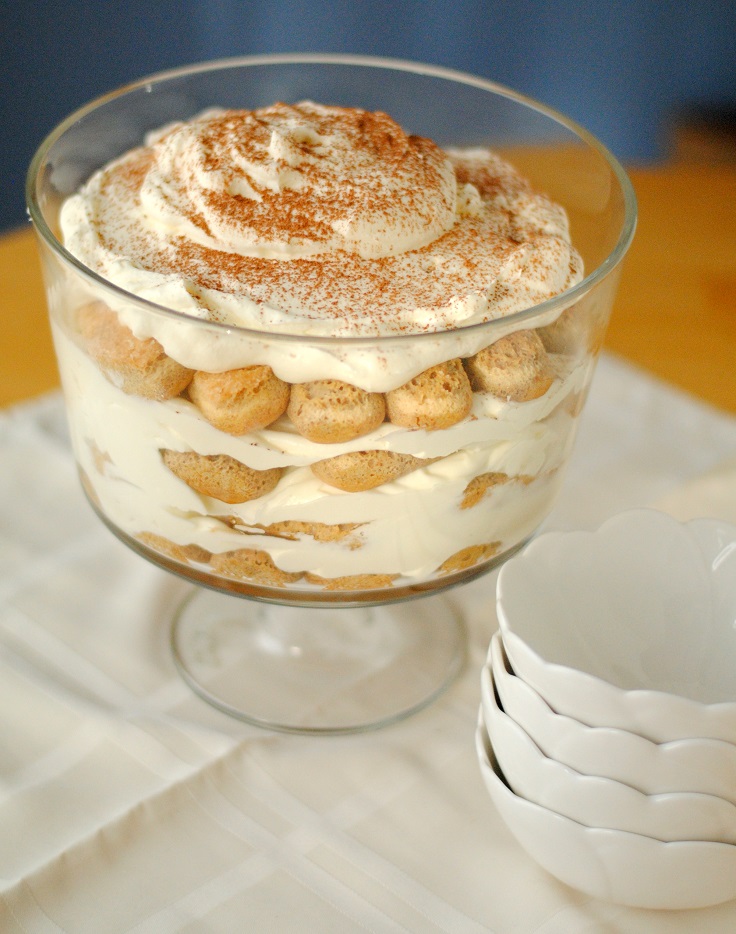 To make this dessert what you have to do is mix 1/2 pound mascarpone with 3 tablespoons sugar. Dip 12 ladyfingers in a mix of 3/4 cup espresso and 1 tablespoon rum. Start layering the mascarpone and ladyfingers in glasses. Top with whipped cream and sprinkle with cocoa.
Peanut Butter Whoopie Pies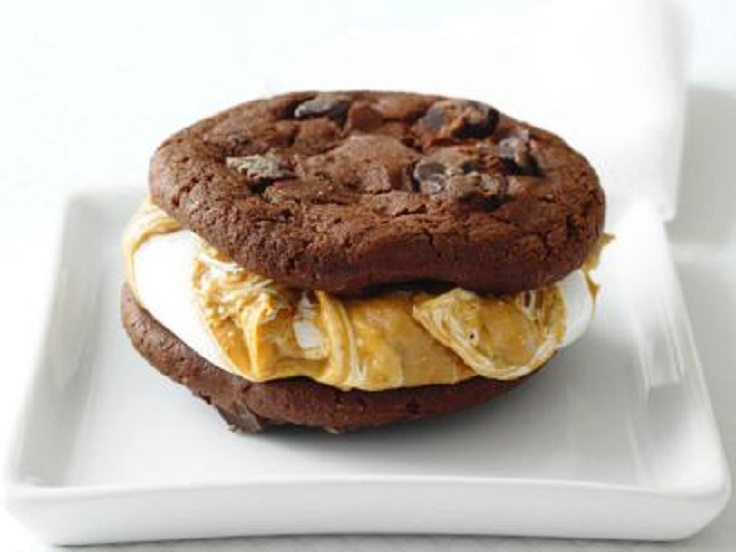 It only takes 3 ingredients to make this cookie sandwich. Mix marshmallow and peanut butter and coat a cookie. Put another cookie on top, and there you have a quick and delicious sweet sandwich.
Muffin Cupcakes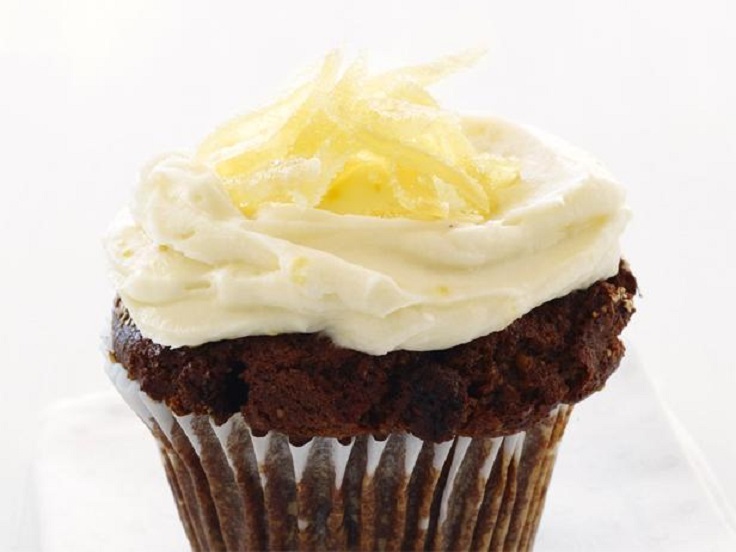 via foodnetwork.com
Turn a muffin into a cupcake with just frosting. Mix 8 ounces softened cream cheese and 6 tablespoons softened butter with 1 cup confectioners' sugar, 1 teaspoon lemon zest and 1/2 teaspoon vanilla until fluffy. Spread the frosting on the muffin and sprinkle with ginger(optional).
Dipped Apricots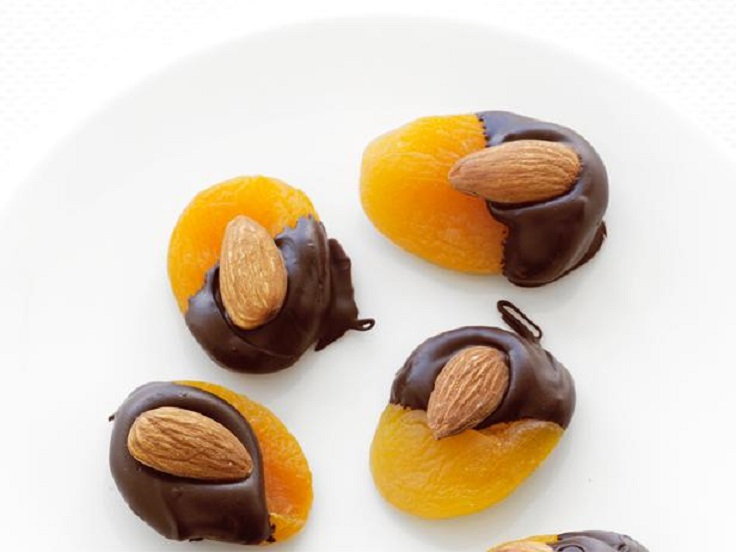 Who invented this genius dessert? Microwave 2 ounces of dark chocolate and dip apricots halfway. Add almond in the middle. Put in freezer for 2 minutes, until set. Serve on a plate and surprise the guests.