Jeans! That's the thing that never goes out of fashion. We all have them and we all love them!
But its a shame to trow away a pair of old denim pants when you get tired of wearing them, so we are giving you 10 amazing tutorials that will teach you some useful ideas.
Some of your old useless jeans can become your new favorite fashion detail, just by using your creativity and a pair of scissors.
Recycling is very interesting project, its a satisfaction not to bother going shopping and use old stuff to make something new and creative.
You can make almost everything that can come to your mind: shorts, denim bracelets, denim necklaces, bags, earrings, rings. We are giving you inspiration, just choose the thing that you like the most and rock the denim look!
Lace Denim Clutch
DIY Tutorial via ecouterre.com
Denim Bracelet
DIY Tutorial via inhabitat.com
Denim Skirt
DIY Tutorial via welke.nl
Pocket For Phone
DIY Tutorial via instructables.com
Denim Necklace
DIY Tutorial via cutoutandkeep.net
Denim Earrings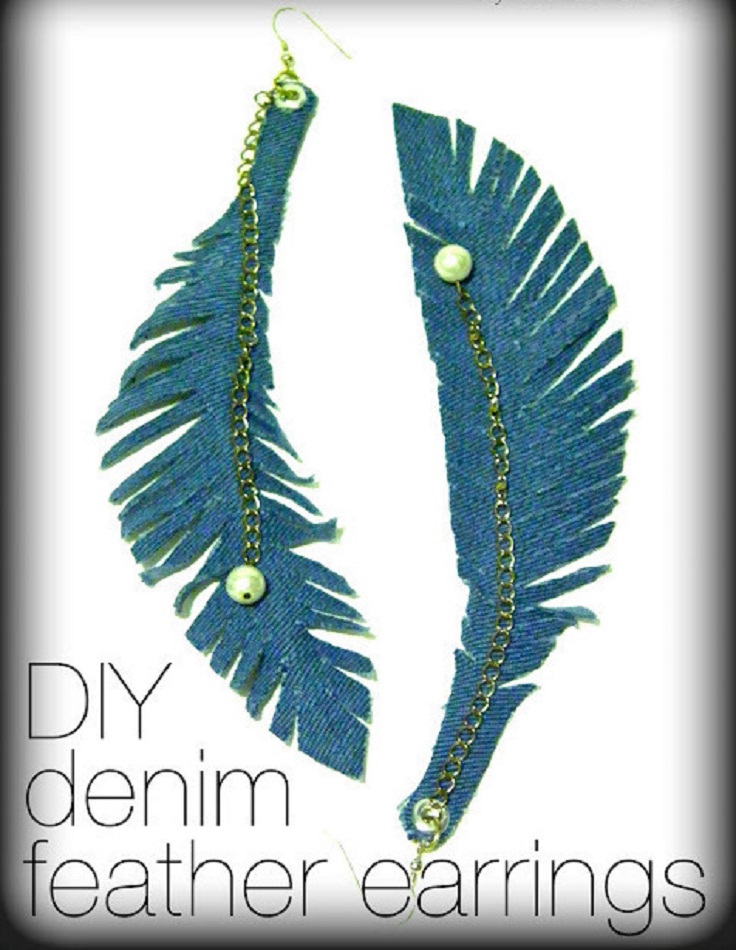 DIY Tutorial via cutoutandkeep.net
Bow Ring
DIY Tutorial via cutoutandkeep.net
Denim Flower Necklace
DIY Tutorial via bubblynaturecreations.com
Purse
DIY Tutorial via churchgirlchic.blogspot.com
Shorts
DIY Tutorial via yesmissy.com