Jeans! That's the thing that will never go out of fashion no matter how long they've exited for. They're perfect for any season, and the variety of jeans styles is so big that they match whatever fashion taste you have.
But, since they're so appealing, it's a shame to throw them away when you've grown tired of wearing them or when they're worn out. So, why not repurpose them into something you can still use?
Some of your old useless jeans can become your new favorite fashion detail, just by using your creativity and a pair of scissors. You can make almost everything that can come to your mind: shorts, denim bracelets, denim necklaces, bags, earrings, rings… The sky's the limit!
Recycling is a very interesting project, it's a satisfaction not to bother going shopping and use old stuff to make something new and creative.
Lace Denim Clutch
When it comes to repurposing jeans, a clutch is among the most practical things you can make out of them. We use clutch bags for almost anything, during daytime outings, as make-up bags, or even pencil cases. So, if you have all these old forgotten jeans piled up somewhere in your closet, it's time to take them out and make them useful again.
Denim Bracelet
Next on this list is a piece of accessory we never thought could be done using denim. This tutorial explains in thorough detail how to make a bracelet such as this one, and even if it's a lengthy process, if you're a patient person who doesn't mind putting a little effort into things then this project is just for you.
Denim Skirt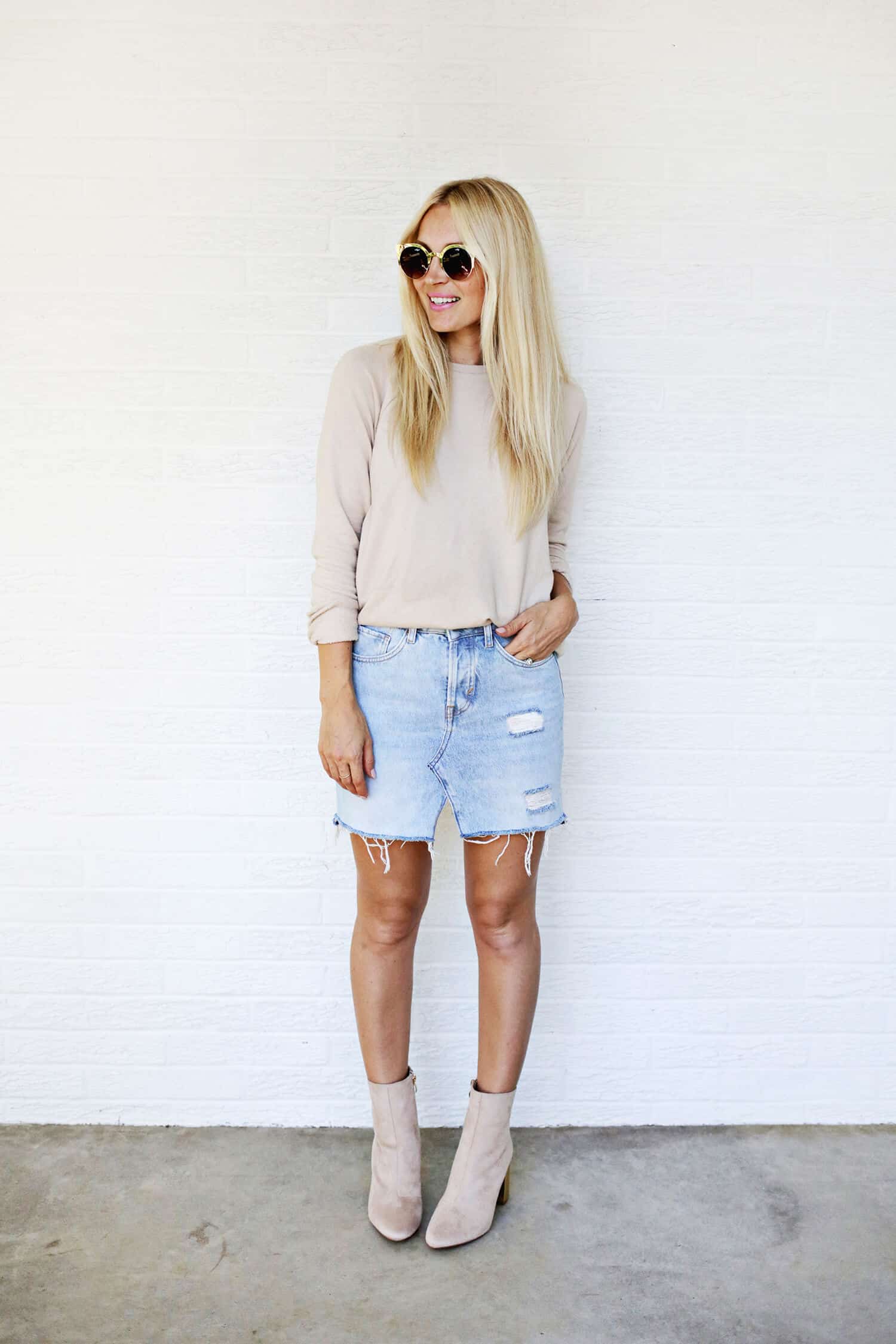 This is a project many of us have tried before, as turning old jeans into new skirts is not something new among DIY fashionistas. However, this project may be the perfect one for the new DIYers who have just started testing the waters, because it's quick, easy, and yet brings so much satisfaction.
Pocket For Phone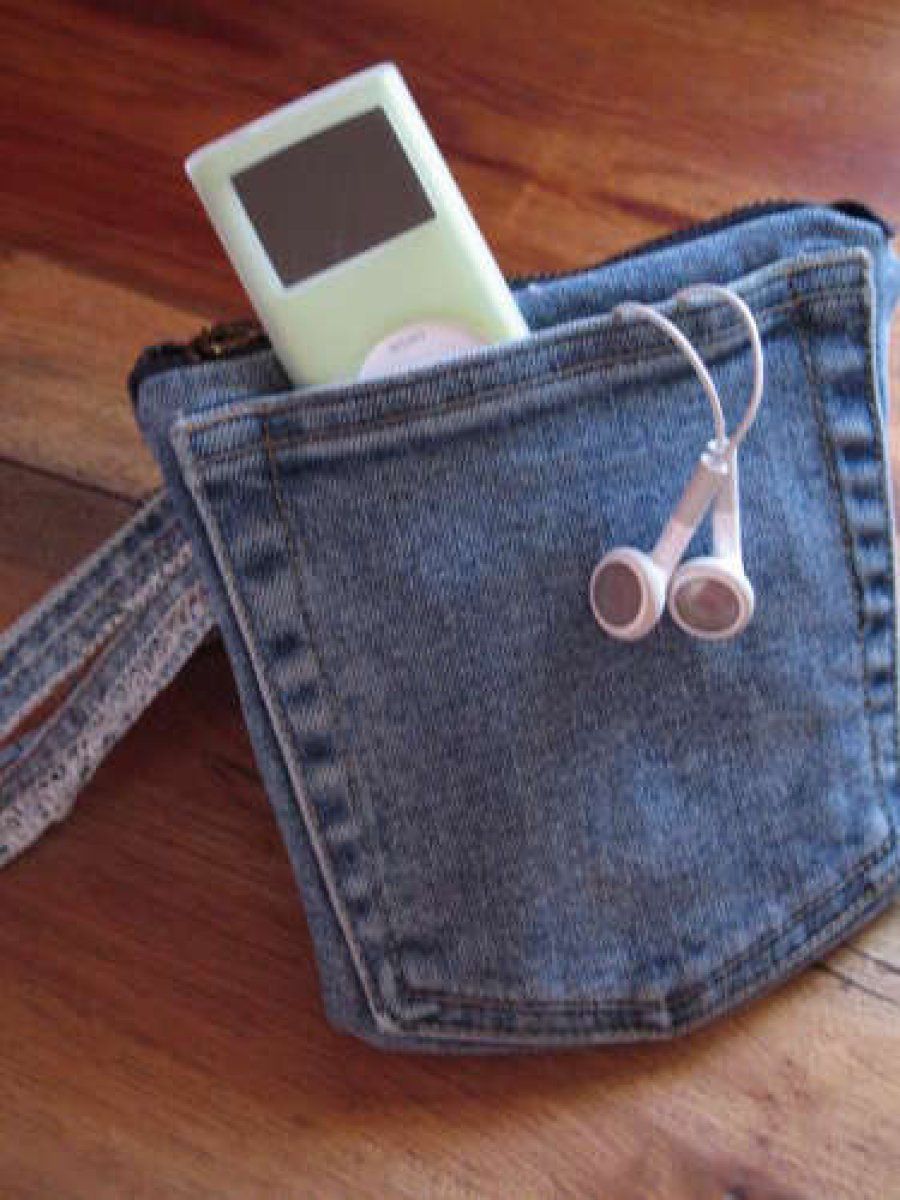 Have you ever been told that keeping things in the back pockets of your jeans may not be the best idea as they may fall out or be stolen? Well, they're right, as long as the pockets remain there. Alas, they don't have to. What may be a good idea on the other hand is to make a mini bag out of the pockets where you can keep your tech gadgets or wallet. This way your old jeans will become useful again, and you will never have to spend another dollar on tech holsters.
Denim Necklace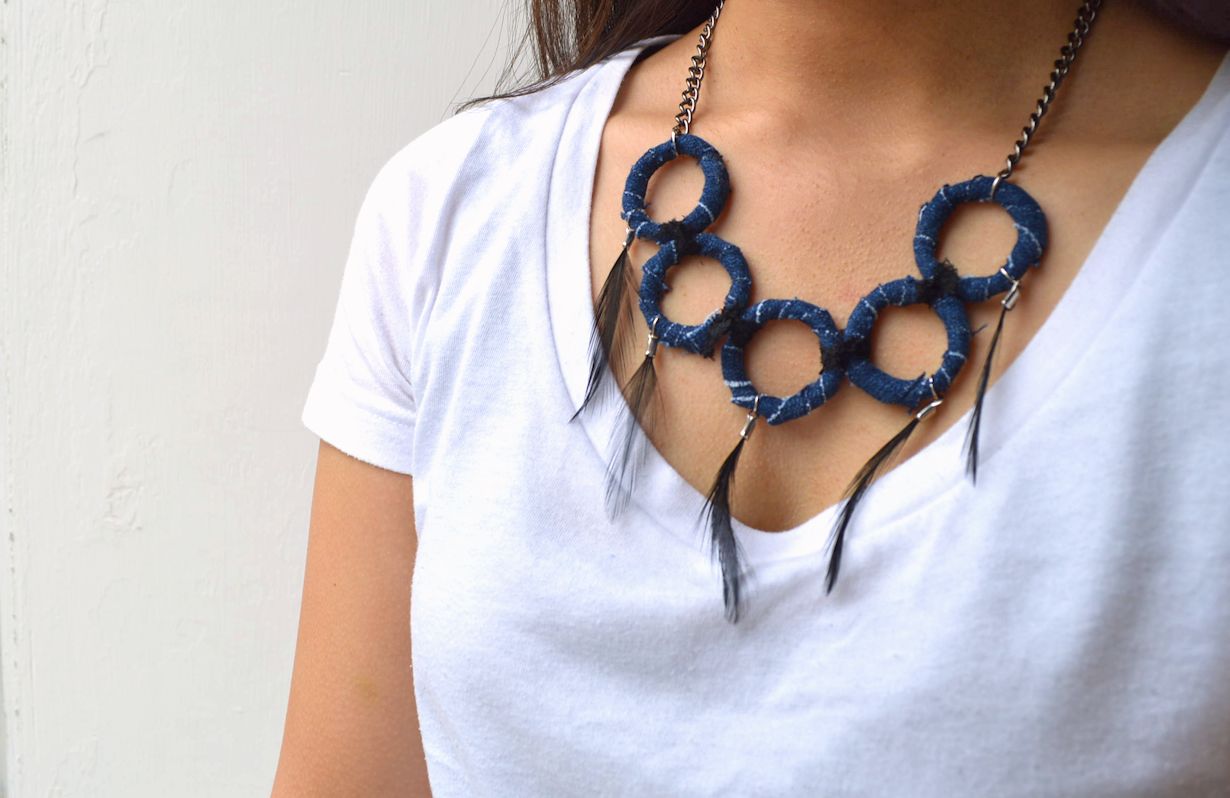 If you're someone who doesn't necessarily sigh in awe in front of Tiffanies but instead look for something more simple, yet charming, then you will definitely love making this ring-and-feather denim necklace. Simply prepare your materials and create the necklace you won't want to get rid of.
Denim Earrings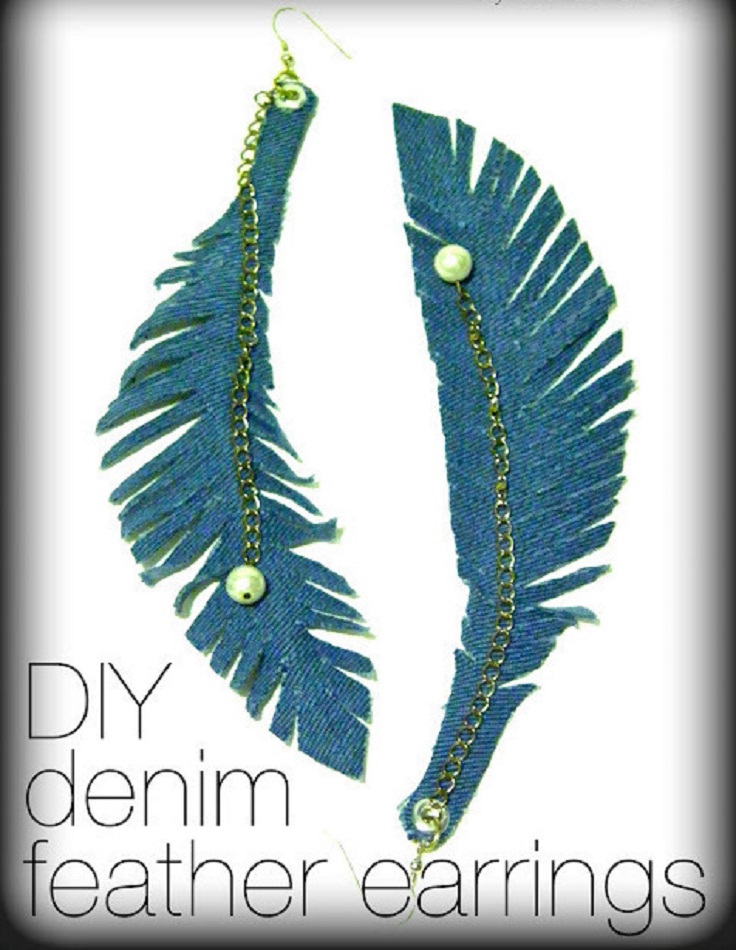 This goes out to all the hardcore fashion DIYers. While these earrings may not match every fashion taste, they certainly make a gorgeous accessory if you're going for something groovy and in the style of the 70s.
Bow Ring
Speaking of random things you can make out of old jeans, here come the hair clips. Even though they look pretty simple, their power to transform your hair look is undeniable, and once you start adding beads to them, they will look even more enchanting.
Denim Flower Necklace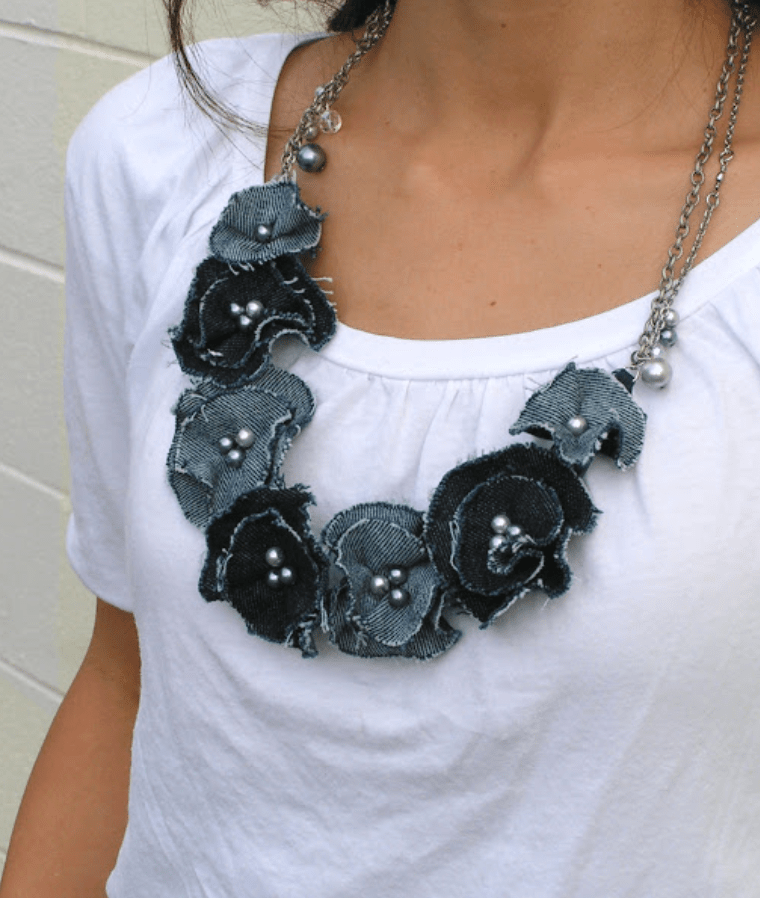 While we're on the subject of jewelry, we saw that you can make great necklaces out of worn-out jeans. This denim rose one is no exception. Adding pearls to it is what makes this necklace able to transform the plainest of looks into a stylish one.
Purse
Remember the time you were a teenager and tried your luck with turning jeans into bags? Regardless of whether you had pulled it off or not, this simple tutorial is here to guide you through every step.
Shorts
And finally, here come the shorts! If you're still hanging onto your old jeans but you're not particularly fond of the leg parts, you can always cut them off and create shorts you can proudly rock all summer long. Buying shorts has never been more pointless, indeed.
Thank you for sticking with us for this article as well. We hope we've achieved our goal of inspiring you to repurpose your old jeans and encourage you to show your thoughts or new creations in the comments below. Have a crafty day!