If you are a muffin lover you probably have a muffin tin at your home. But do not be stuffed of using it only for making your favourite delicious muffins. There are so many other things you could make in this divine invention. Have you ever tried to experiment with the muffin tin? If not, we will give some ideas how to use it to make 10 different recipes. Mac and cheese, meatloaf with mashed potatoes, mini tacos and many more. Actually you can make almost everything you could wish for, from breakfast, lunch, dinner, desserts and appetizers! Just use your imagination and go ahead. We usually make different thing in the muffin tin for parties, isn't great idea?
French Breakfast Puff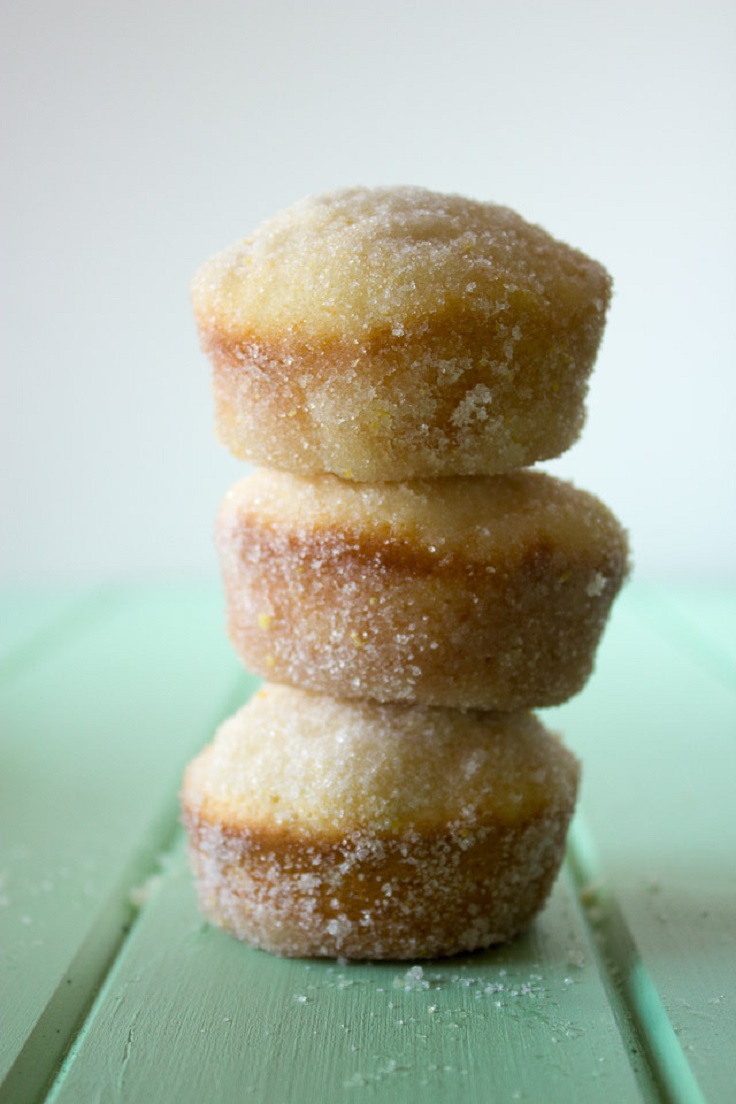 You start by baking a delectable, moist, tinged-with-nutmeg muffin, and they're good enough on their own. But what happens then is really quite shocking. And quite delicious.
Corn Dogs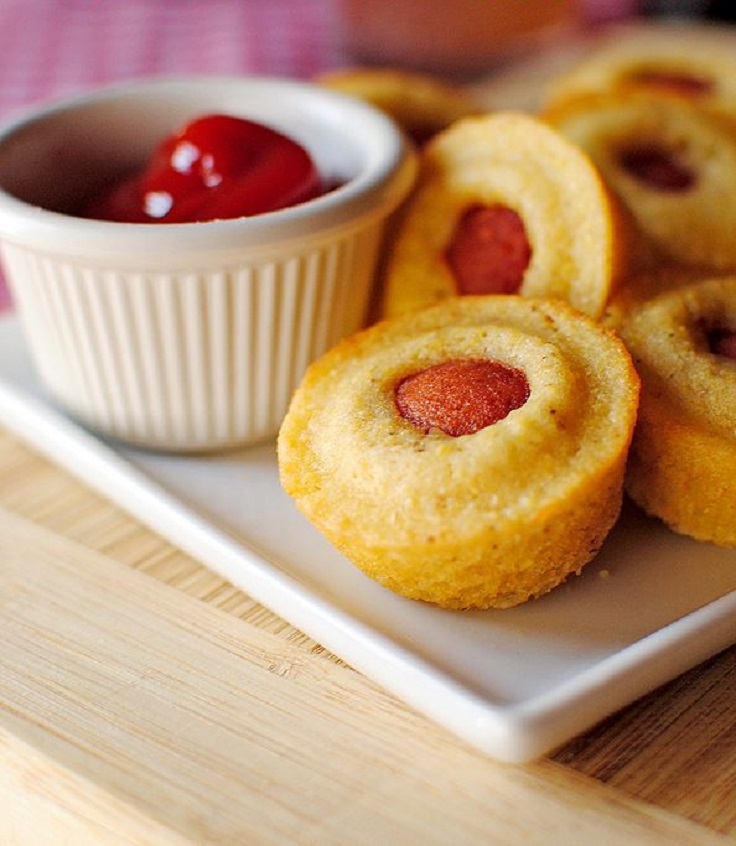 via bakingdomesticityallthingsmini.blogspot.com
What sets these little morsels apart from a regular corn dog? Aside from their uh-door-uh-bull miniature figure, there is no frying involved in the preparation. No frying!
Mac N Cheese Bites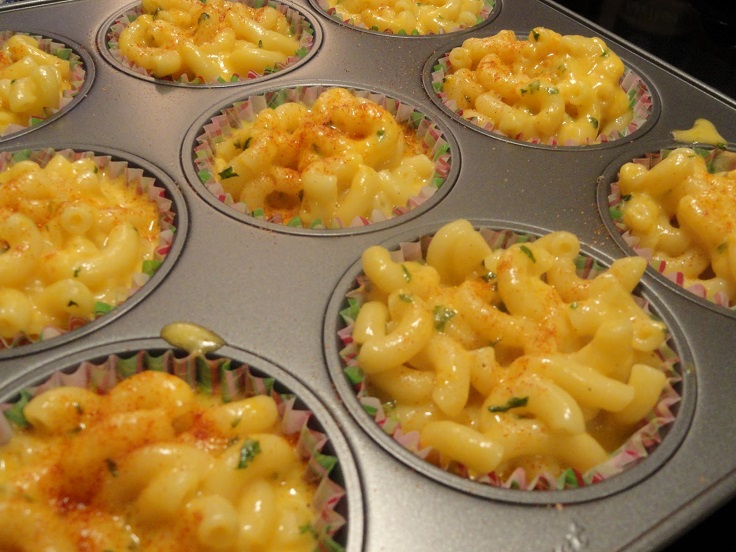 via lorisculinarycreations.com
These Muffin Tin Mac N Cheese Bites use two different kinds of cheeses, milk and a bit of wine to give them some amazing flavour. And cooking them in the muffin tin kept portions in control since  both hubby and I are trying to be more mindful of this.
Meatloaf and Mashed Potatoes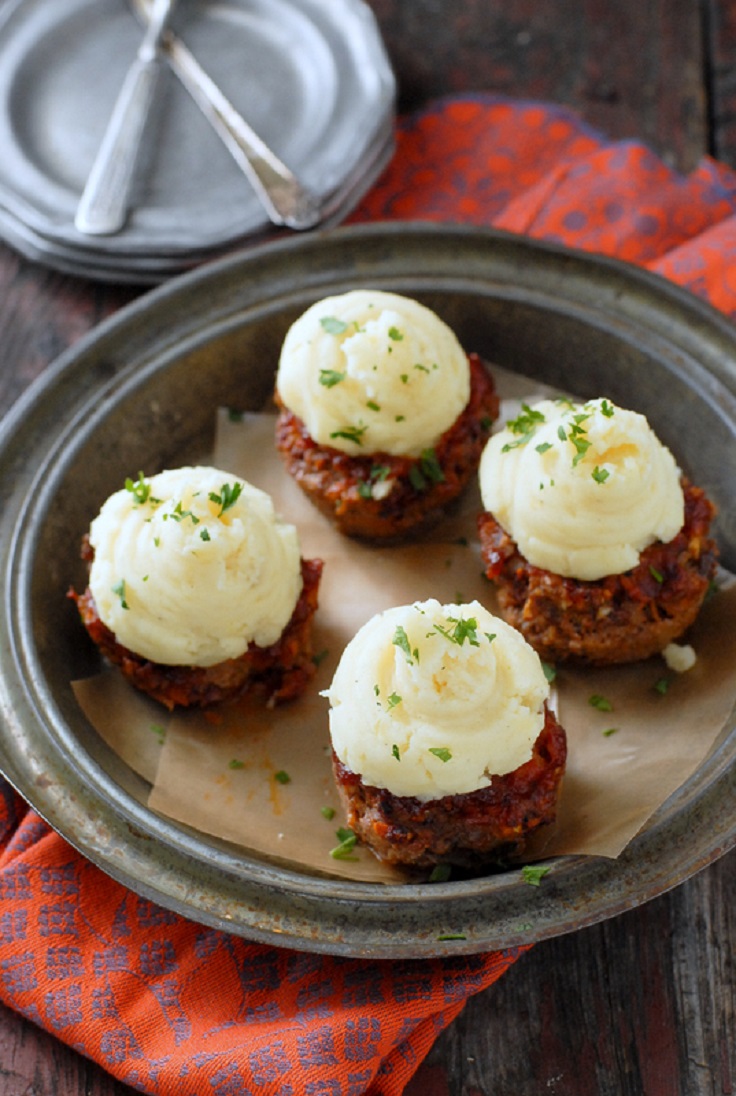 These mini meatloaves are perfect individual size and they cook in less than 30 minutes! The recipe allows ample flexibility to change the ground meat and vegetables too. Paired with the classic comfort food, mashed potatoes, and it makes a filling and soul-satisfying meal.
Mini Tacos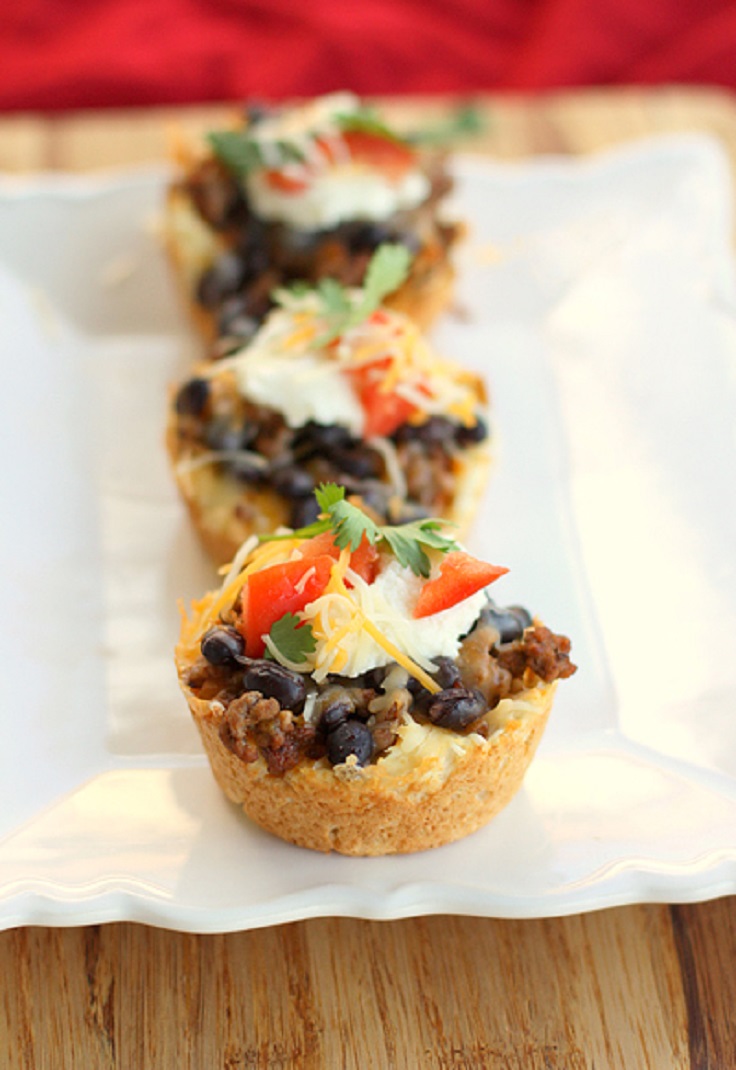 via tablespoon.com
These little taco-flavoured treats in wonton crusts make mouthwatering, family-favourite appetizers. Yummy layers of your favourite taco fillings baked on top of a Bisquick base to make little taco pies.
Chocolate Truffle Bites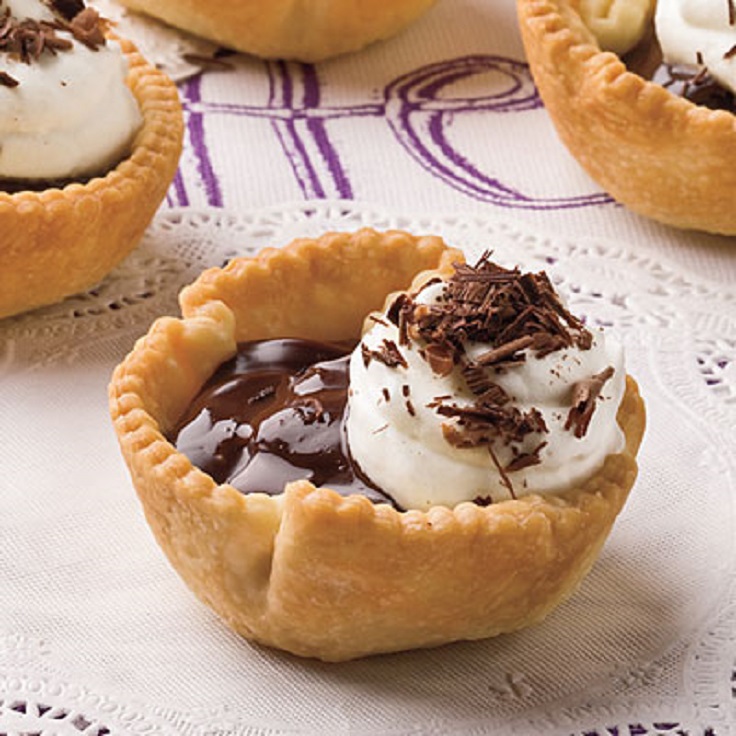 via myrecipes.com
Making chocolate shavings for a garnish is easy. Pick up an extra chocolate bar, and use a vegetable peeler to shave bits of chocolate off the side.
Parmesan Hash Brown Cups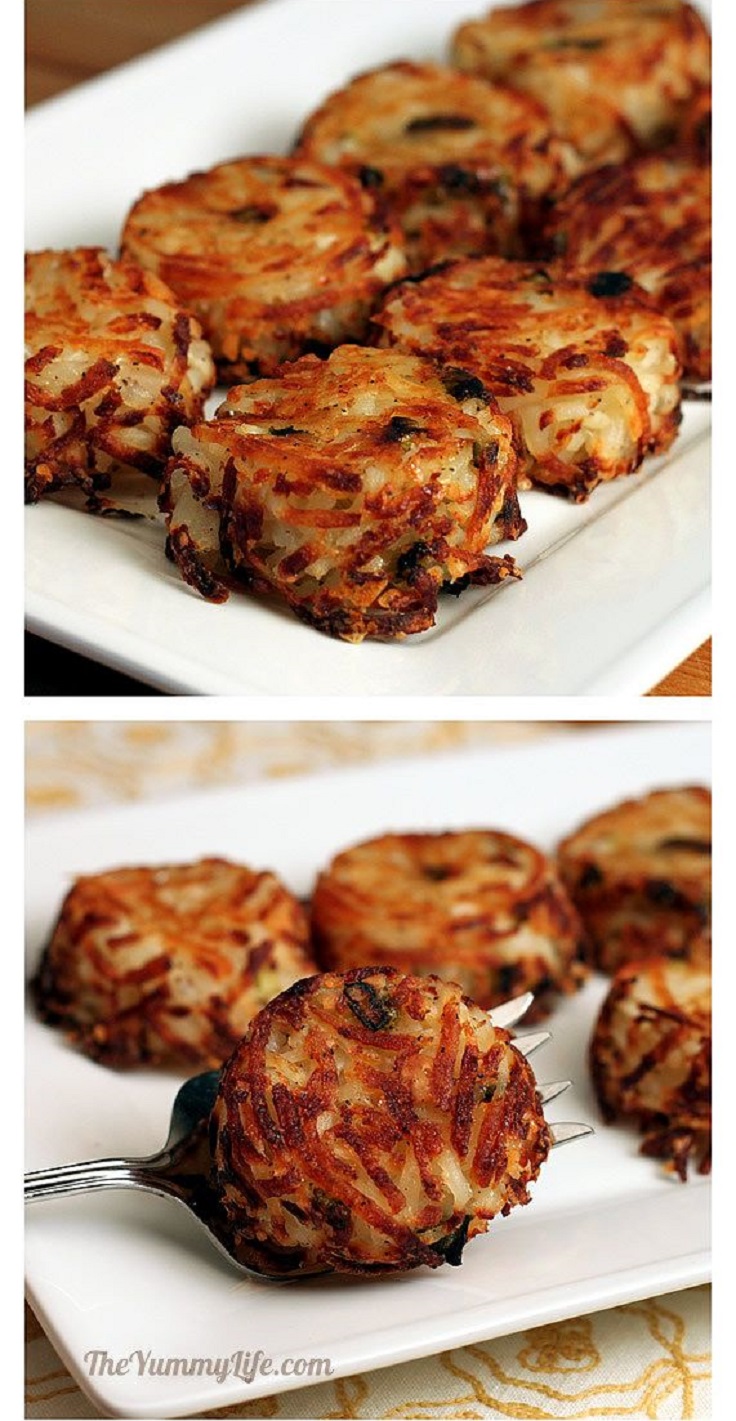 via theyummylife.com
Traditional hash browns cooked on top of the stove are difficult to make in a big batch and serve to a crowd. So we tried baking these in individual portions in muffin tins that could be baked in the oven along with the sticky buns and quiche, and would be easy to serve buffet style.
Mini Omelets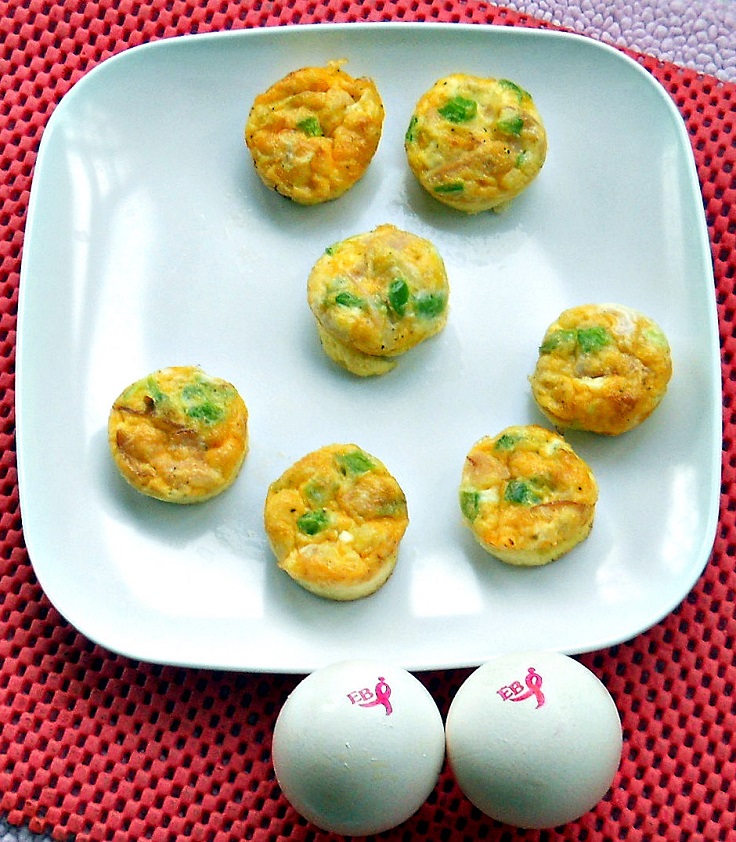 These healthy mini omelet cups are simple to make and bite sized making them perfect for kids. And the best part? You can enjoy two cups for under 50 calories total.
Mini Cheesecakes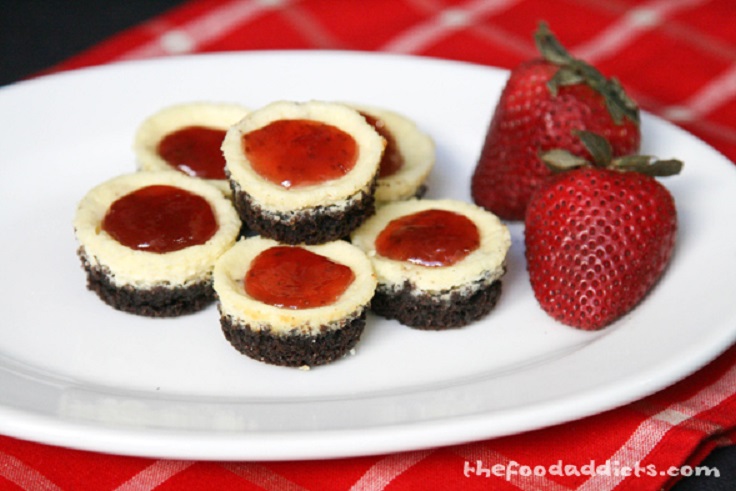 via delish.com
In these single-serving desserts from Food and Wine's Grace Parisi, the rich and creamy cheesecakes are baked atop a chocolate-wafer base. You don't need any special equipment to make them — just a muffin tin and foil liners.
Bacon and Egg Savory Cupcakes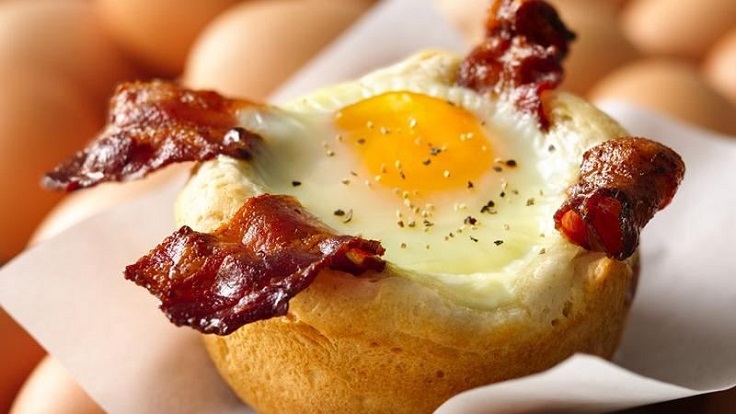 via bettycrocker.com
These majestic biscuit sandwiches feature savoury bacon and eggs. Make them in a muffin tin and enjoy your perfect breakfast!