Looking at those magazines about home organization and decor can make us feel like we need to buy everything from the start: from the furniture and the tables, to the little details like picture frames and pillows. No matter how much we try or we want to, having the home that we really want is something that most of the time might be too expensive to have. But, there are tips to lead you to the house of your dreams – just the cheaper version which can be still satisfying. You will realize that in order to have a house that will look more sophisticated and expensive, you will have to remove or add some objects, with or without spending much money. If you are longing for a change, here are ten tips to follow.
1. Less Is More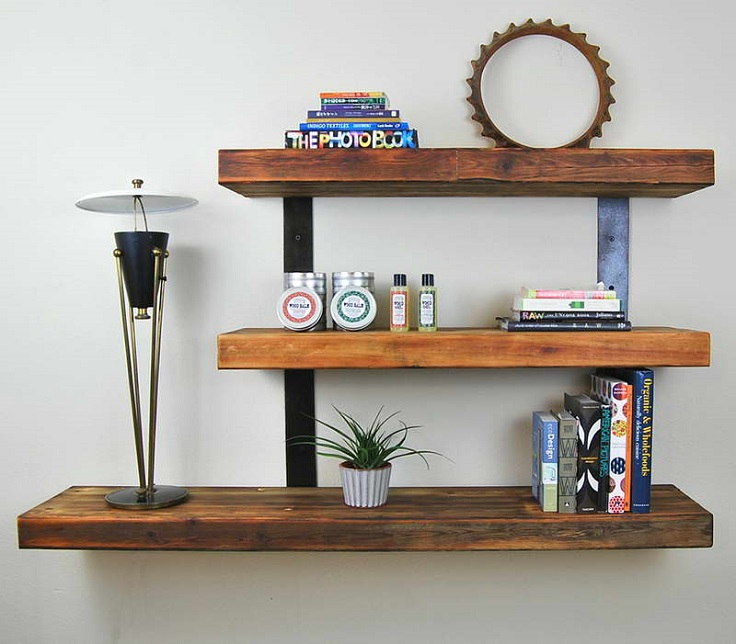 Don't "bomb" your shelves, your mini tables, your walls with everything you like. Create a minimalist space in which you will place what you really need and what you really like. When being lead by "less is more" not only you are creating a space which looks simple, but yet sophisticated, you also "fake" more space.
2. Paint Your Walls In Half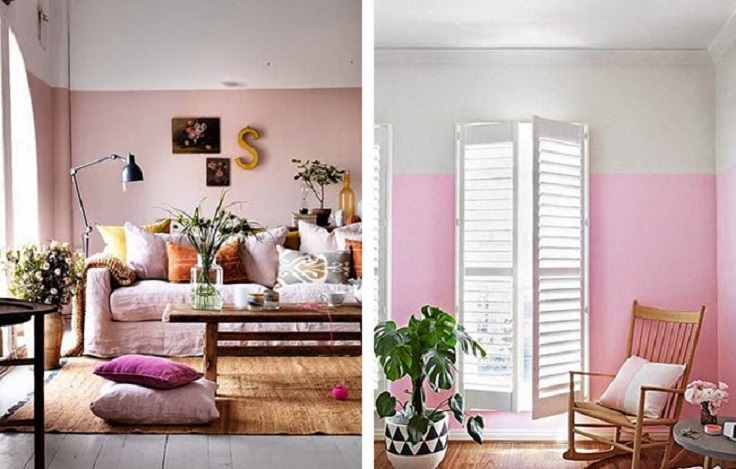 via home-shabby-home.blogspot.com
Have you noticed how every Parisian apartment has high ceilings? Not only at the Parisians, but in general, high ceilings give a very sophisticated, vintage look. If you live in a place that has the regular wall height, there is a way to manipulate with the look. Paint your walls in half, in that way which the upper side is white, so that you can leave impression of a longer wall.
3. White All The Way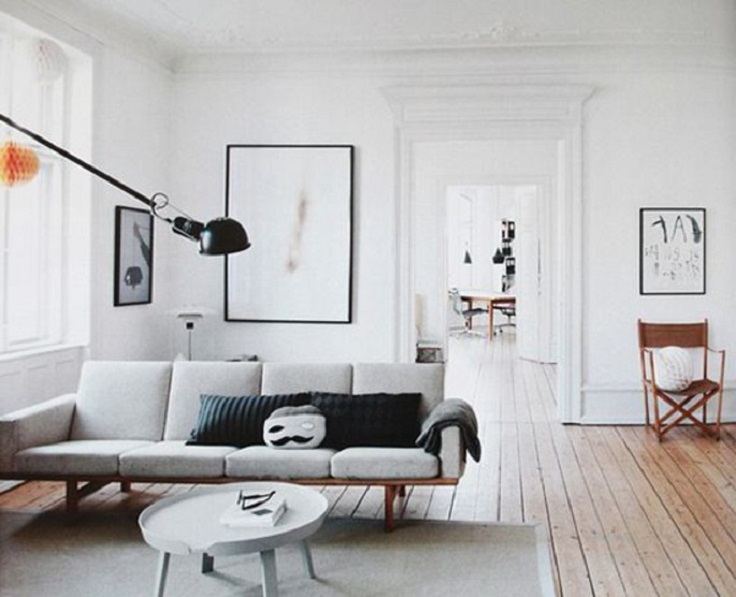 via smple.co
If you feel like you don't have the sense for style or you simply can't choose between things, always go for the white version, because white is simple and white is classy. It's a light, bright color and opens up more space. Again, it is recommended to have the minimalist approach when (re)organizing, meaning that you should fulfill your space only with the essential and the things you really like.
4. Frame Some Art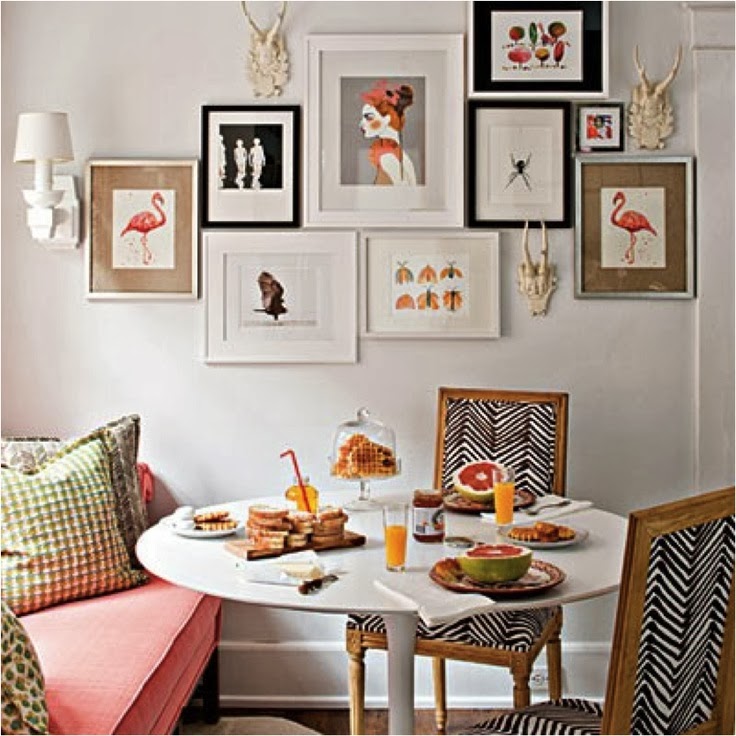 via simpledetailsblog.blogspot.com
Art gives away an impression of having a taste in something. It's such a classy detail and the good thing about it is that there is plenty of choice. There are many art movements and artists and even you can't afford them, there is always the chance where you can express yourself and paint something that you will later frame and hang on the wall.
5. Details Matter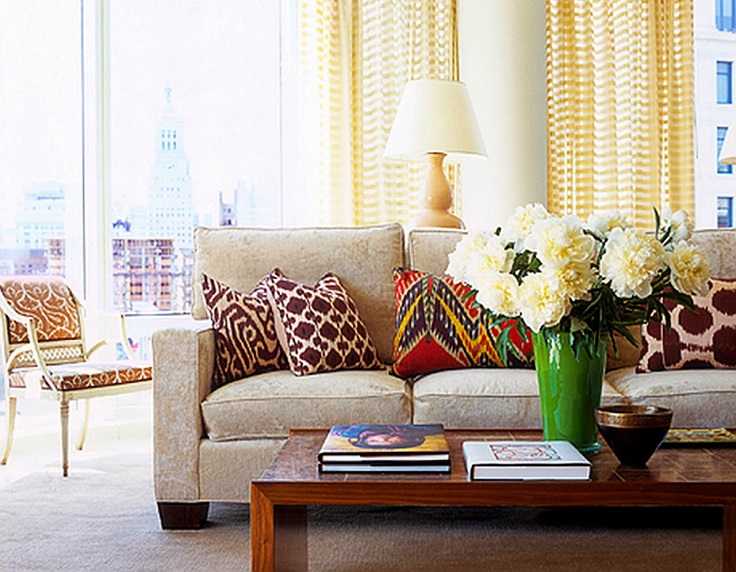 via jazzyinterior.blogspot.com
Whether it's the pillows, the flowers in the vase or the lamp on the bedside table. Details matter and they are the things that most of the time grab our attention. You have plenty of choice when it comes to decor and you can get what you want for a very reasonable price. You can even shop at second hand shops with plenty of vintage decorations.
6. Kitchen 3D Tiles
One of the ways in which you can make your kitchen look more expensive is by placing 3D tiles on your kitchen walls, instead of having a plain, painted wall. They can add something rustic, Mediterranean, modern or even vintage to the way your kitchen looks, and that of course depends on what kind of tiles you've chosen and your taste too. The main thing is that you can experiment to get the expensive look.
7. Hang Them High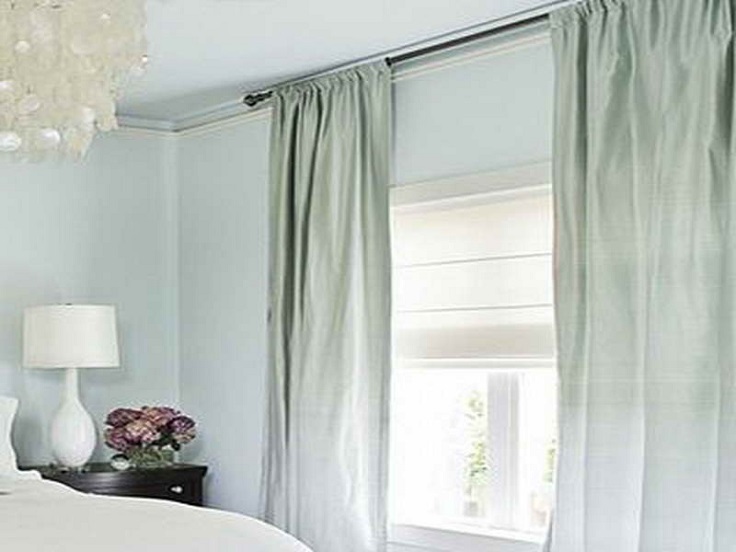 via fortikur.com
If you don't like half painted walls, the other way to manipulate with their height is by placing curtains as high as your wall. Also, make sure they reach the bottom of the floor. They can even help you open up more space in the room, especially if their material is bright, pastel color.
8. Furniture Staining
Having something old doesn't necessarily have to mean that is old fashioned. Actually, many times it's the other way round. Vintage, old century style can be classy, so if you're into that style, before throwing away an old furniture, see if it's more practical and cheap to stain it.
9. A Better Entryway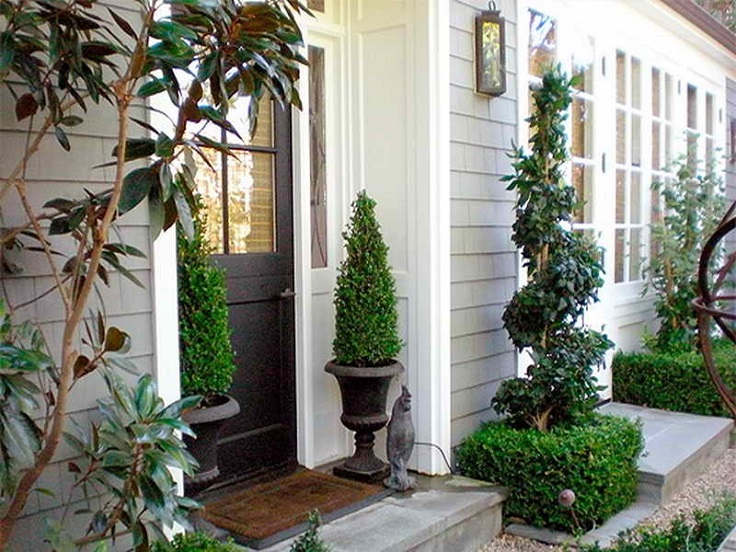 via houselogic.com
The interior isn't the only thing that matters. How you expect your guest tells a lot about you as host. Are you going to leave your home entry dirty and unpolished? Clean it up, put new pavestones if needed and add some details. A lovely, green bush or fresh, nice flowers? The choice is yours.
10. Walkways Matter Too
via hunterspringslandscape.com
Never underestimate the power of a clean and well decorated walkway. You can pamper your house interior as much as you like, but if your own yard is messy, say goodbye to the expensive look you are longing for. With unattractive walkway, but also garden in general, who will think that behind those walls there is such a sophisticated home?