We all agree up on the fact that the chain necklace became a huge hit in accessories in such short period of time. Whether it's golden, silver or colored women can't get enough of wearing these bold, fashion forward looking adornment. So if you're a fan of jewelry here's 10 awesome and cheap ways for you to create your individual chain necklace. Experiment with colors,materials and you'll unquestionably get something that'll suit you just fine. Our  predictions are that the coolest looking chain necklace will be placed on your neck in no time!
Chunky Chain Necklace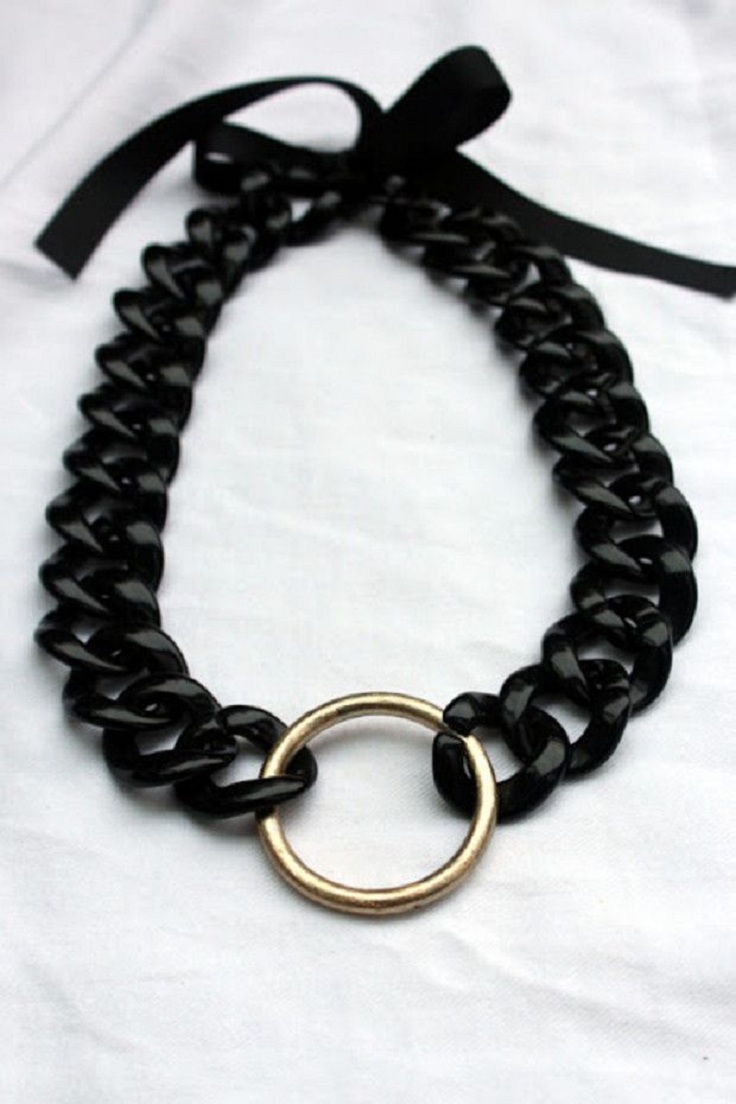 For those who love the classics, this simple yet stylish black chain is the right add-on for a casual outfit, it'll also make a great embellishment to any cocktail dress.
DIY Tutorial via mjtrim.com
Emerald Jewel and Chain Necklace
You can finally relax because the search for an alluring and elegant necklace has ended. The green color of the emerald adds up a freshness to the golden chain.
DIY Tutorial via yesmissy.com
Bright Chain Necklace
A little touch of color can't do no harm, light up your jewelry box with a bright colored chain necklace. It looks perfect combined with the classic silver chain.
DIY Tutorial via loveumadly.com
Woven Chain Necklace
This sophisticated woven chain may be your favorite piece to wear when you want to add some color to your outfit. Put this on and you'll surely get the look you're aiming for.
DIY Tutorial via henryhappened.com
Egyptian Chain Necklace
Now it's the right time for you to wear a necklace just like Cleopatra wore back in the day. You can be assured that you'll look and feel like a goddess whenever you have this necklace on.
DIY Tutorial via whybuyitdiyit.wordpress.com
Scarf Chain Necklace
Your scarf just got a whole new purpose. Decorate your simple silver chain with some vivid colored scarf. The results are more than fulfilling.
DIY Tutorial via shoplovemaegan.com
Studded Box Chain Necklace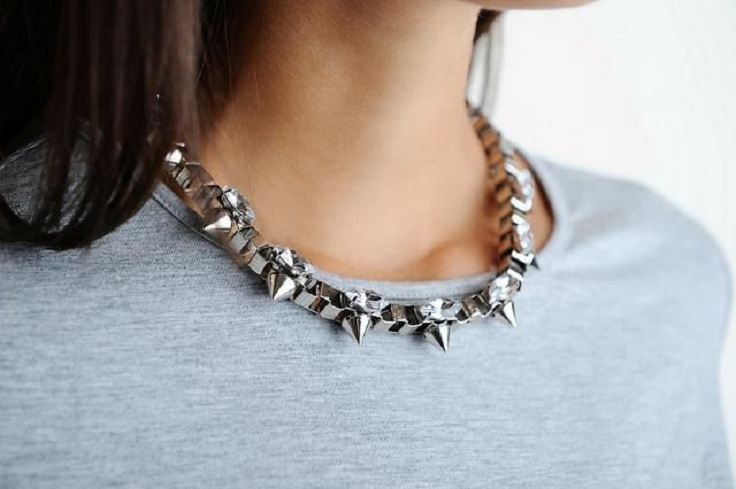 For every woman out there who just can't resist a studded necklace, here is one captivating mix of a chain necklace and studded boxes. It's a great accessory to you favorite basic shirt.
DIY Tutorial via apairandasparediy.com
Collar Chain Necklace
The popular collar necklace looks stunning on everyone. With a simple,thin gold chain you can make a subtle, yet noticeable choker.
DIY Tutorial via fashionrolla.com
Chiffon Chain Necklace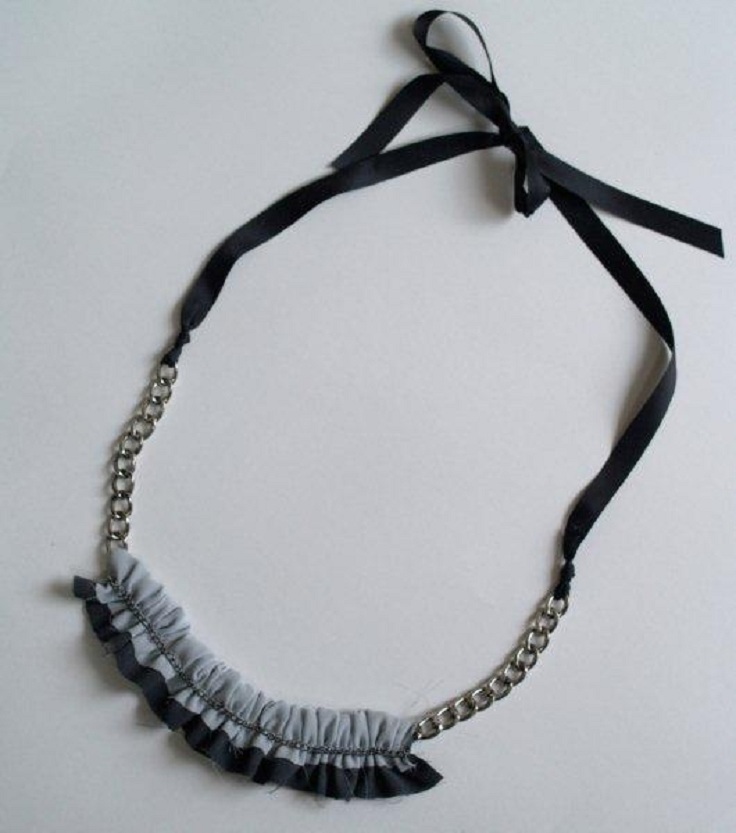 A plain and romantic necklace for every occasion. This design will fit in just right if you are an adorer of the basic style. Less is more.
DIY Tutorial via flamingotoes.com
Nautical Rope Chain Necklace
The nautical rope is the absolute must have, if you don't like wearing too much flashy jewelry on you all the time. Keep your look ordinary yet stylish by choosing this adorable necklace.
DIY Tutorial via cremedelacraft.com