If you are bored with your usual cat eyeliner, you need to try out these fun and playful new trends created on the runway and are a great hit for 2015. This year is all about experimenting with makeup, which gives you a lot of space to express yourself.
Don't be afraid to use some strong colors and to go bold with the eyeliner. Here you will find some inspirational looks that are very easy to re-create; they are super simple and can make a lot of difference in your makeup look.
Wear these looks as your daytime makeup, or choose some of them for your night look. It's all about the eyeliner, so go ahead and try out these new interesting looks, and see which one suits your face and style the most.
We hope you like them because we really think that all of these looks can look good on everyone if they only get modified a little, each one by your own taste. Enjoy your runway re-created looks, and don't forget to tell us which one did catch your eye the most!
1. Under Eye Dots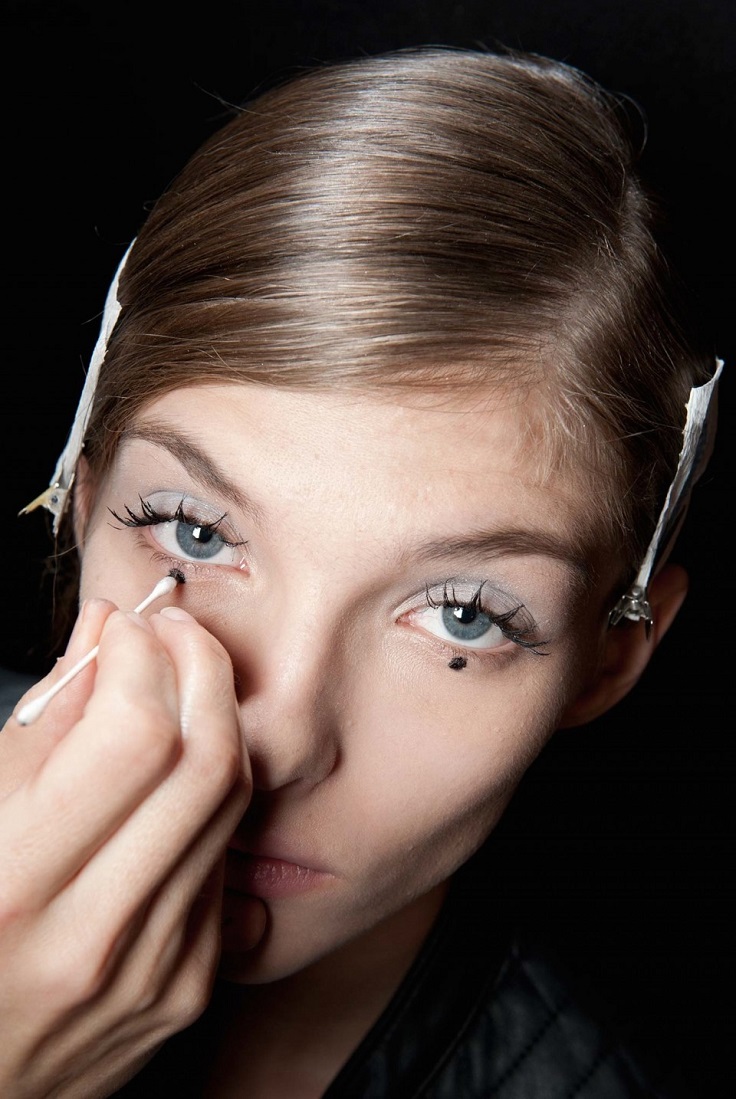 We have chosen to put these under-eye dots first on our list because they look adorable and girly and make the eyes stand out to their full potential. This dolly inspired look is getting extremely popular, and many makeup gurus are trying to enhance it. It is very easy to create it, you only need to draw a dot under your eyes, and the size of the dot depends on how big you would like it to be. Stand straight to a mirror, draw the dot directly under your pupil. An important thing about this look is to avoid putting any makeup on the lower lash line, except for mascara.
2. Double Liner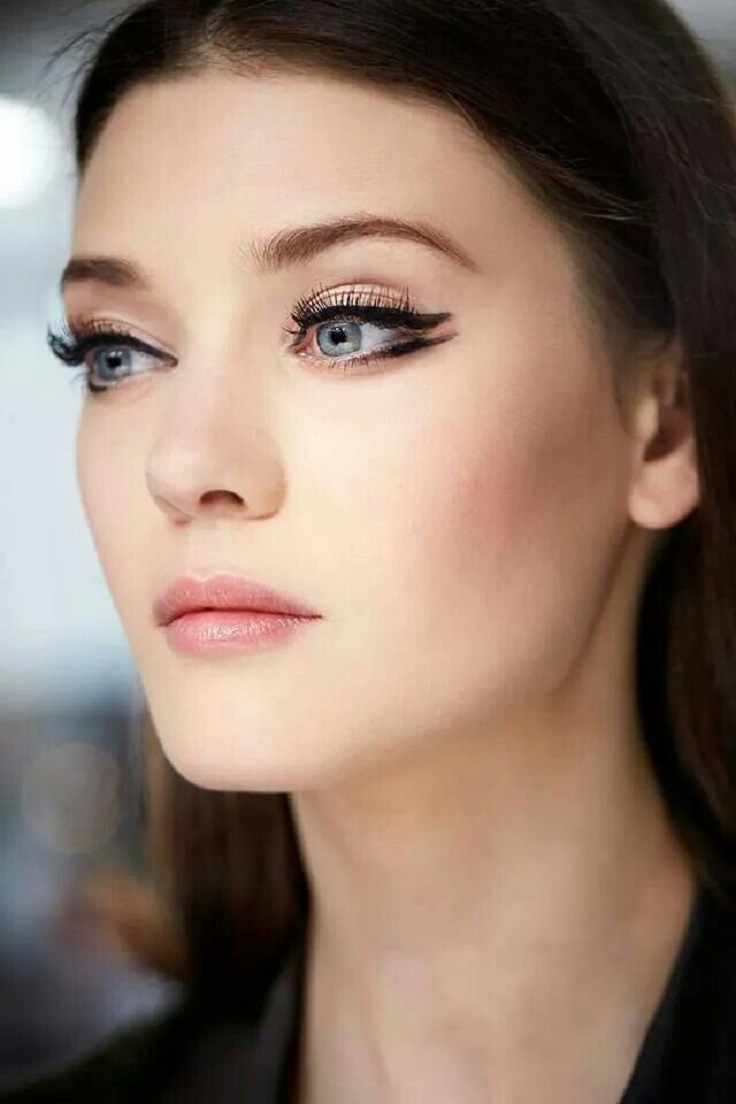 via thegloss.com
The double liner look has been around quite a lot, but this is the season when it will get extremely popular, so don't hesitate a bit to wear it on your next special day. This look is supposed to make your lower lashes stand out as much as the cat liner makes the upper ones.
3. Floating Eyeliner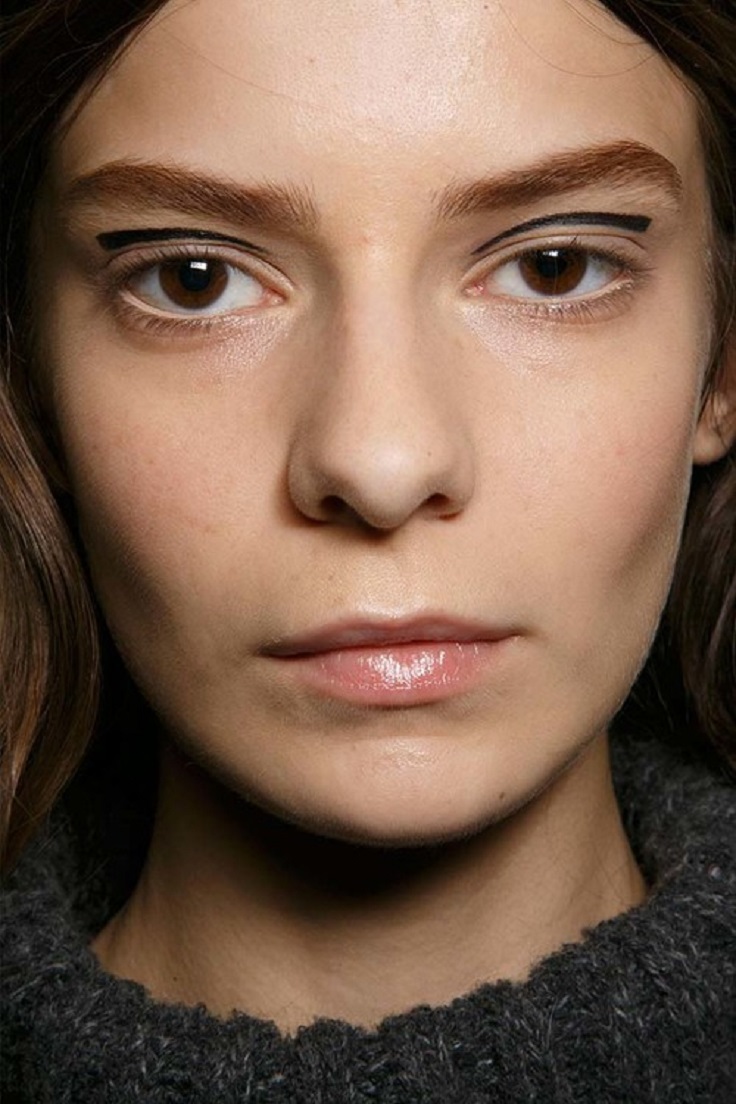 via fashionblendertm.tumblr.com
You may think that this is some mistake of the makeup artists, but it isn't! This look is supposed to open up your eyes by drawing a line upper than your actual crease is. And if you are going to do this look, avoid adding a liner on the lash line so that you won't narrow the skin space between the two-liner, and instead of that, you can blend the floating line with some brown eyeshadow and add a generous amount of mascara.
4. White Eyeliner and Falsies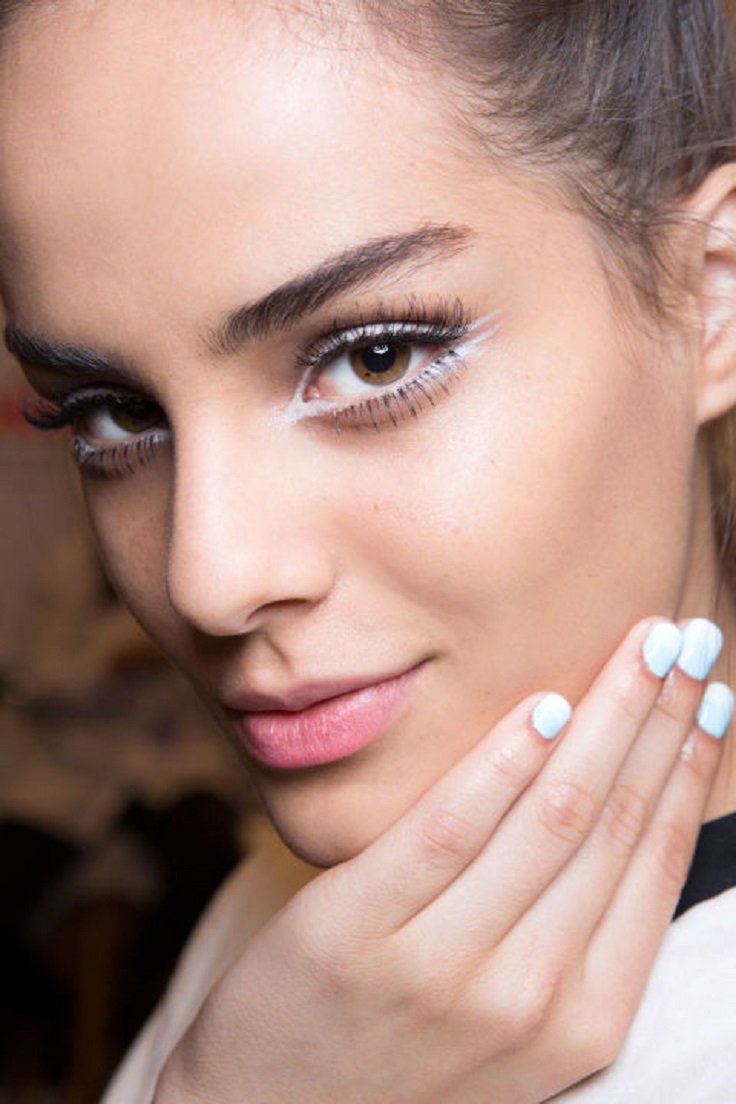 White eyeliner has the ability to bring up your eyes forward, and this look is all about overlining your eyes with it. To finish the look, you can add some glamorous false eyelashes and coat them with mascara to make them look more natural. And on this look, you need to be extra careful with the falsies because when you have only white on the lids, the line on the falsies can be more visible, so you need to find ones with very thin lines.
5. Bright Blue Cat Eye
via sonailicious.com
Don't be afraid to use blue eyeliner, and create some bold looks with it! We recommend using light, vivid colors that will stand out and bring attention to your eyes. This is a great look to pull out when you are trying to look special but with not too much makeup.
6. 60's Eyeliner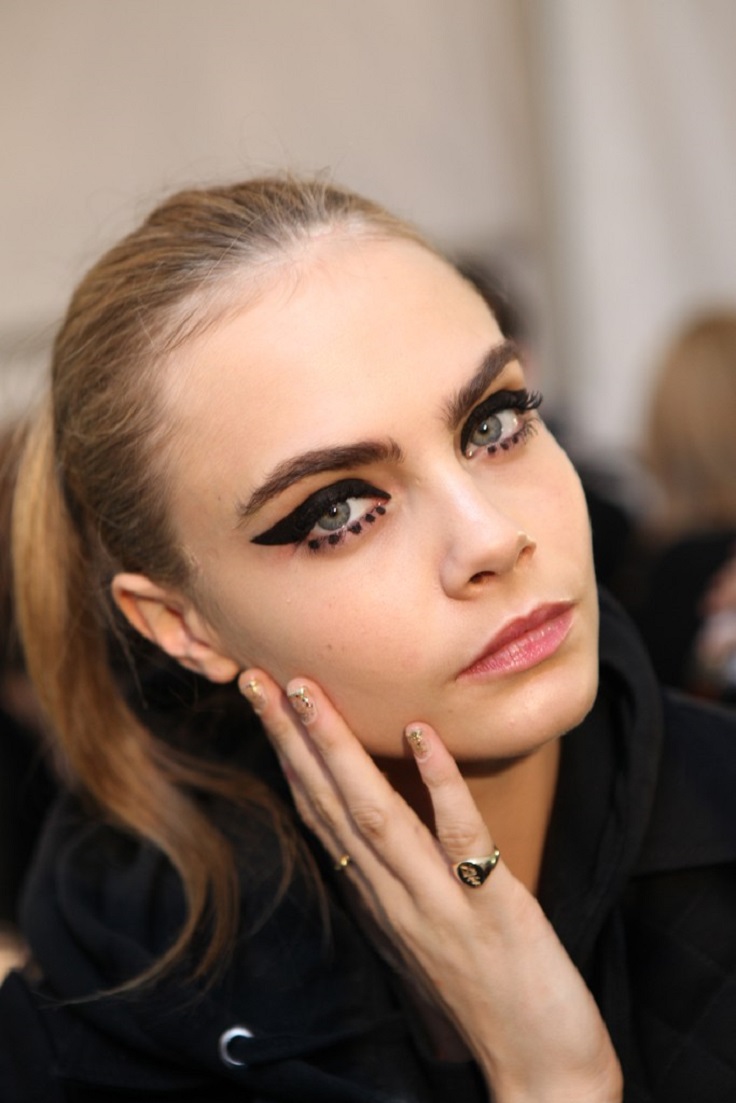 The 60's style is coming back, and we absolutely love the eyeliner thing going on. This particular look consists of a bold cat eyeliner paired with some cute dots on the lower lash line, made to bring out your lower lashes.
7. Gold Glitter
If you love the gold look, then we are sure you are excited about this look. All you need to do is dab that golden glitter on three points of your eyes: tear dot, and in the middle of your lower and upper lash line. You don't need anything else for this look because the gold does its thing alone, and you can only finish this look with a little mascara.
8. Silver Lining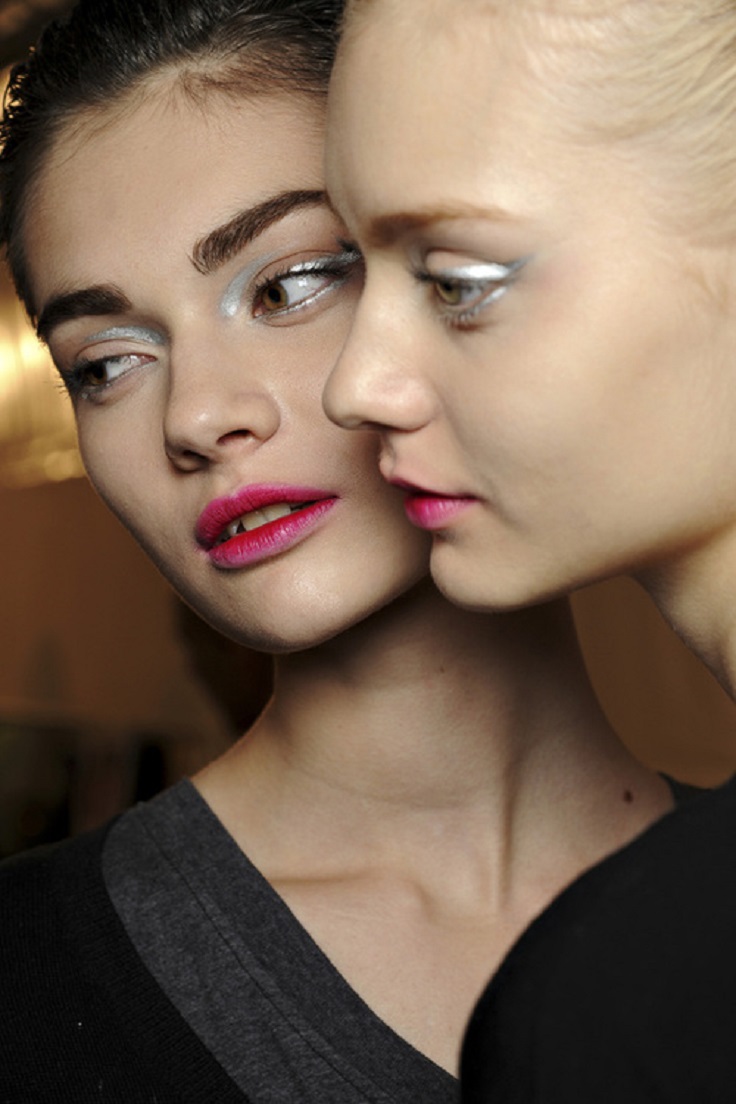 via beautyhunter.com
The silver looks great on the pale skin, so if you are one of those ladies, then go ahead and try this look; you can combine it with black eyeliner or wear it all by itself. The choice is all yours!
9. Rimmed Liner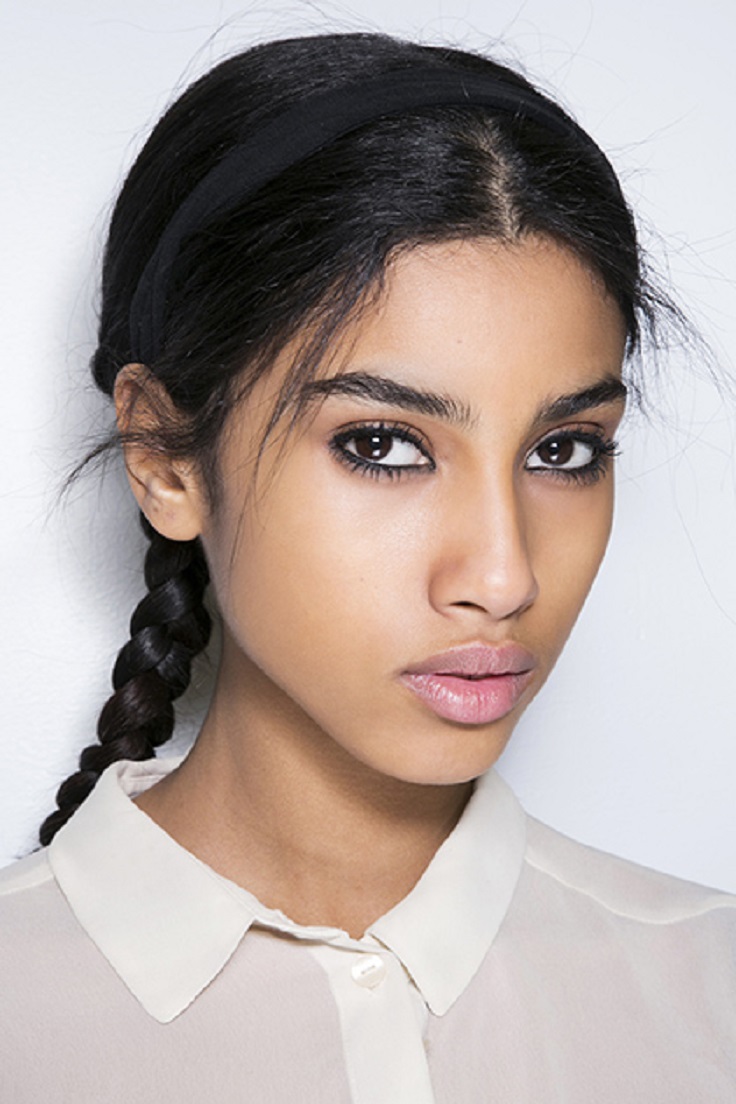 via teenvogue.com
You will look totally chick if you frame your eyes with black eyeliner and smoke it out with a little black eyeshadow. This is a Cleopatra look and gives you some mystique and a dose of allure.
10. Bottom Lash Liner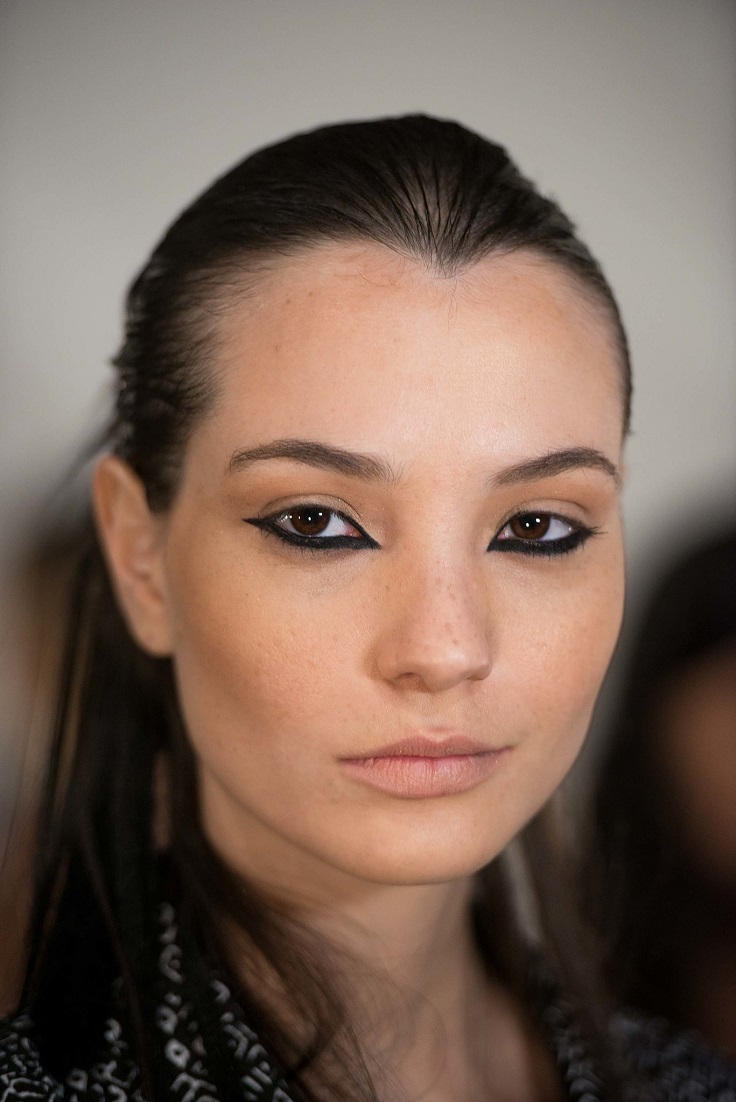 via popsugar.com.au
This last look shows you a whole new way of wearing your eyeliner. Instead of making the usual cat line on your upper, switch the things upside down and draw your lower lash line. Your face will transform immediately, and you will get a fresh new makeup look in a matter of seconds.