The main use of a bobby pin is to hold the hair in place. Besides bobbed hair, bobby pins are often used in up-dos, buns, and other hairstyles where a sleek look is desired. To use a bobby pin in the hair, hold the hair in the desired position and push the bobbing pin (wavy side down) into place.
Bobbing pins can also be used to hold head coverings such as headbands, bandannas, and yarmulkes in place. They can be used as decorative elements in hair.
Bobby pins are one of the few beauty tools with endless uses. Here's how to use them to give your look a "wow" factor that will leave everyone asking what your secret is.
You can also use bobby pins for other things besides hairstyles, like nail art design, applying eyelash glue to false lashes, and many more.
1. Flip the Bobby Pin Over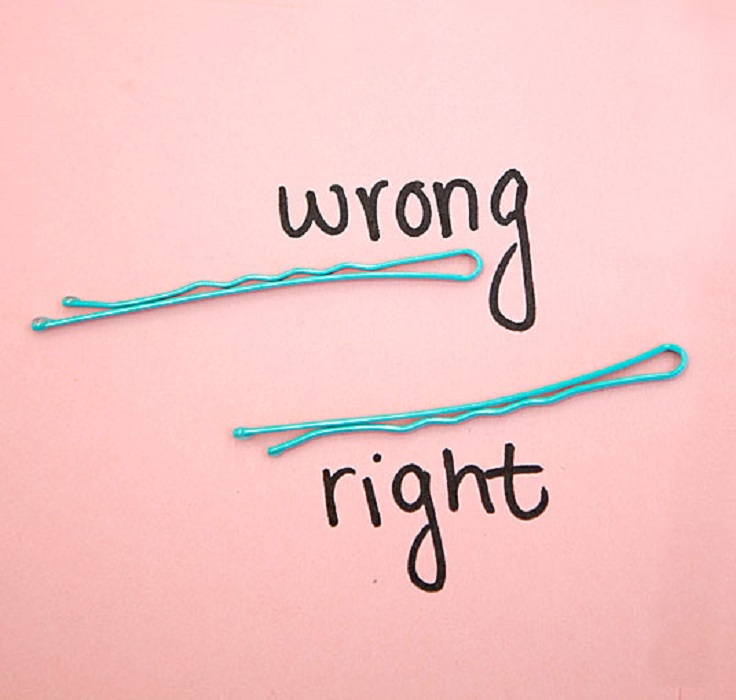 via cosmopolitan.com
If you have a hard time keeping your bobby pins in place, try flipping the pin over. The straight side is slicker and won't grip as well as the wavy, more textured side.
2. Give Your Side Pony More Volume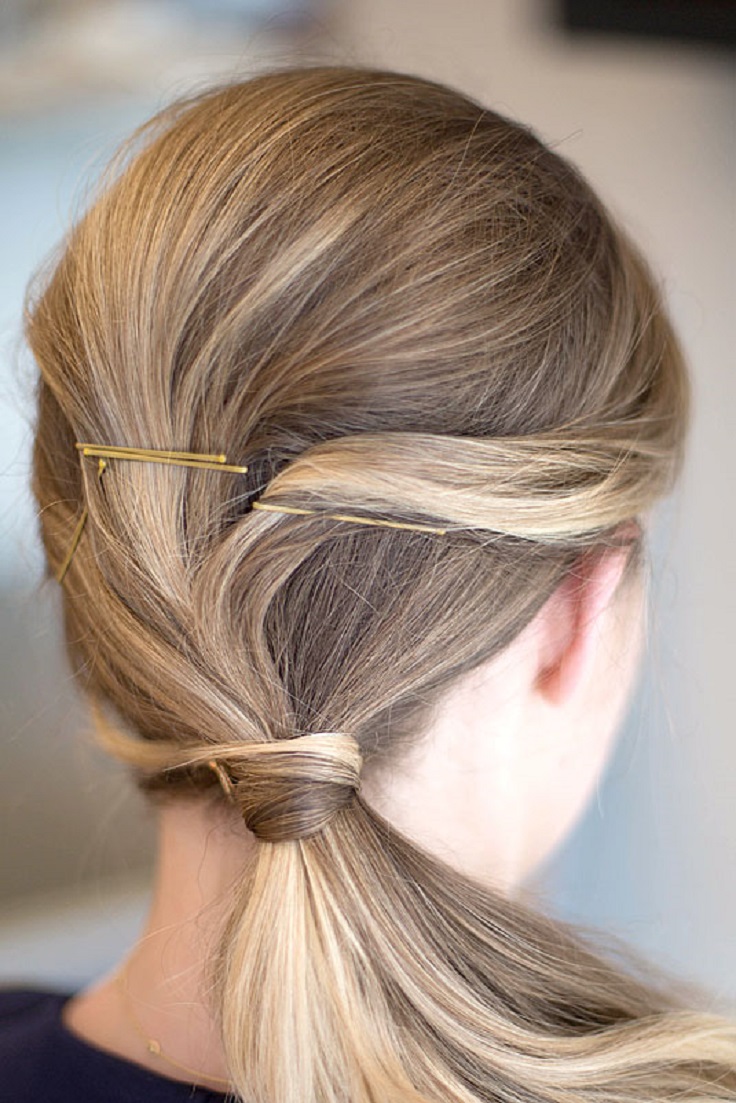 via cosmopolitan.com
Make your side ponytail look more voluminous, backcomb small sections of hair at the crown of your head and then smooth them over and pin them back. Gather all of your hair into a ponytail for the finished look.
3. Make Your Curls Last Longer by Pinning the Sections After Curling Them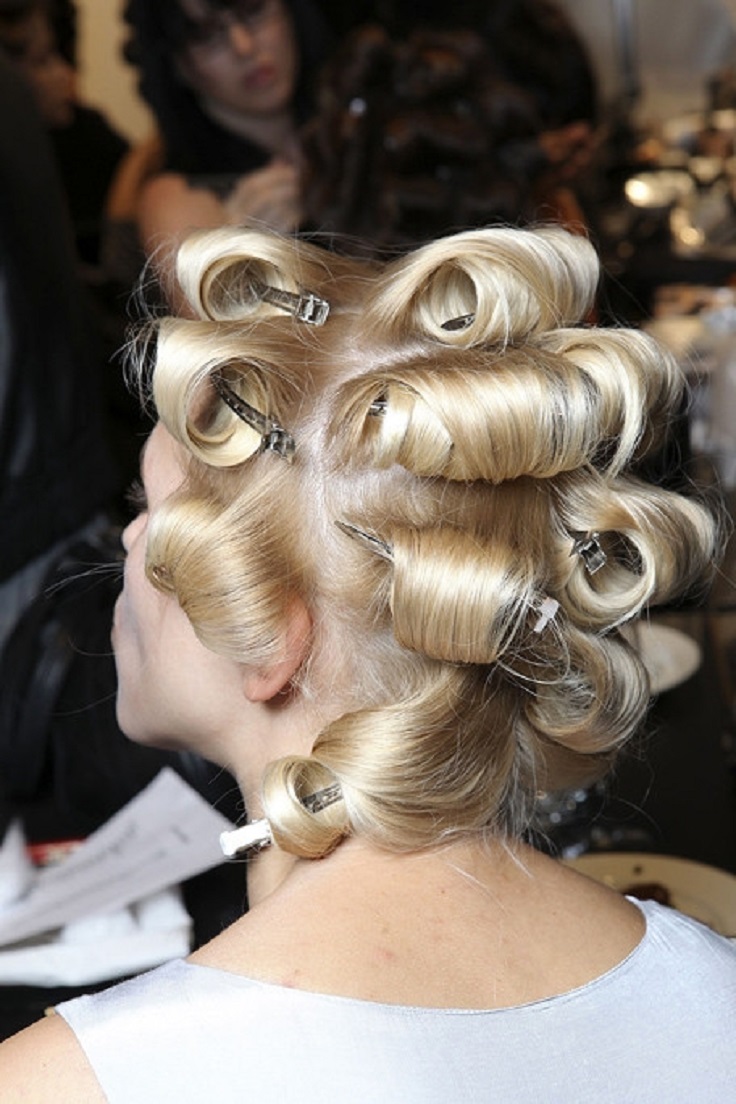 via ukhairstyles.net
The safest way to create curls is to use bobby pins. First, wash your hair and towel dry. For a shiny hairstyle, apply gel or mousse. Wrap a thin strand of hair around your fingers and fix it with a bobby pin. After a couple of hours, remove the pins and apply hair spray for long-lasting style.
4. Prop Up Your Ponytail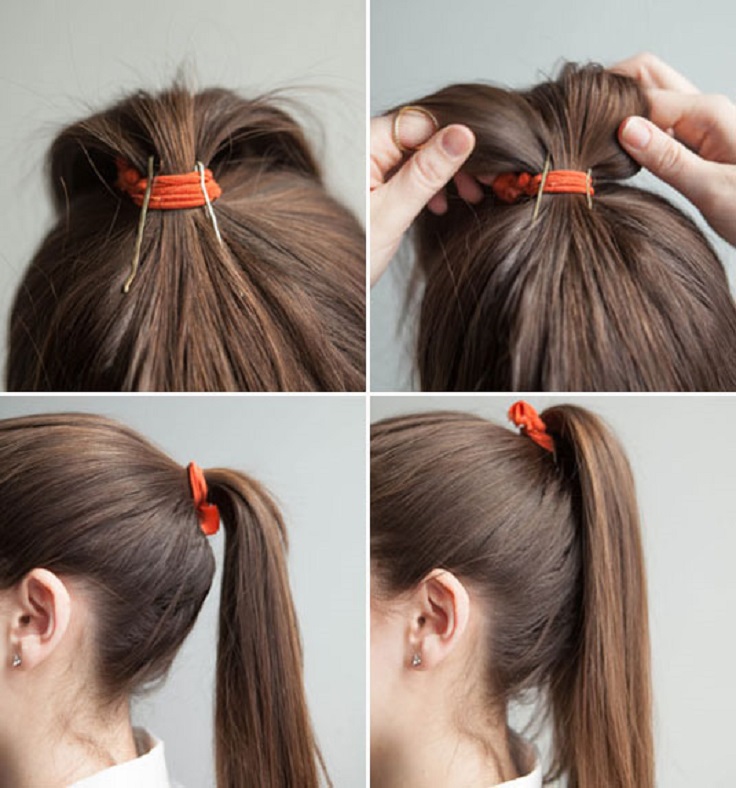 via mandieloves.com
Use bobby pins to prop it up! Gather hair into a ponytail as you normally would. Insert two bobby pins over the elastic, with the open end pointing toward your scalp. With the pins propping up the hair, you should see a definite pop! The added height makes a huge difference in the look of your ponytail! If you have really thick hair, you should use jumbo pins for this.
5. Twist Your Hair and Slip Your Bobby Pin Underneath to Secretly Pin Back Your Strands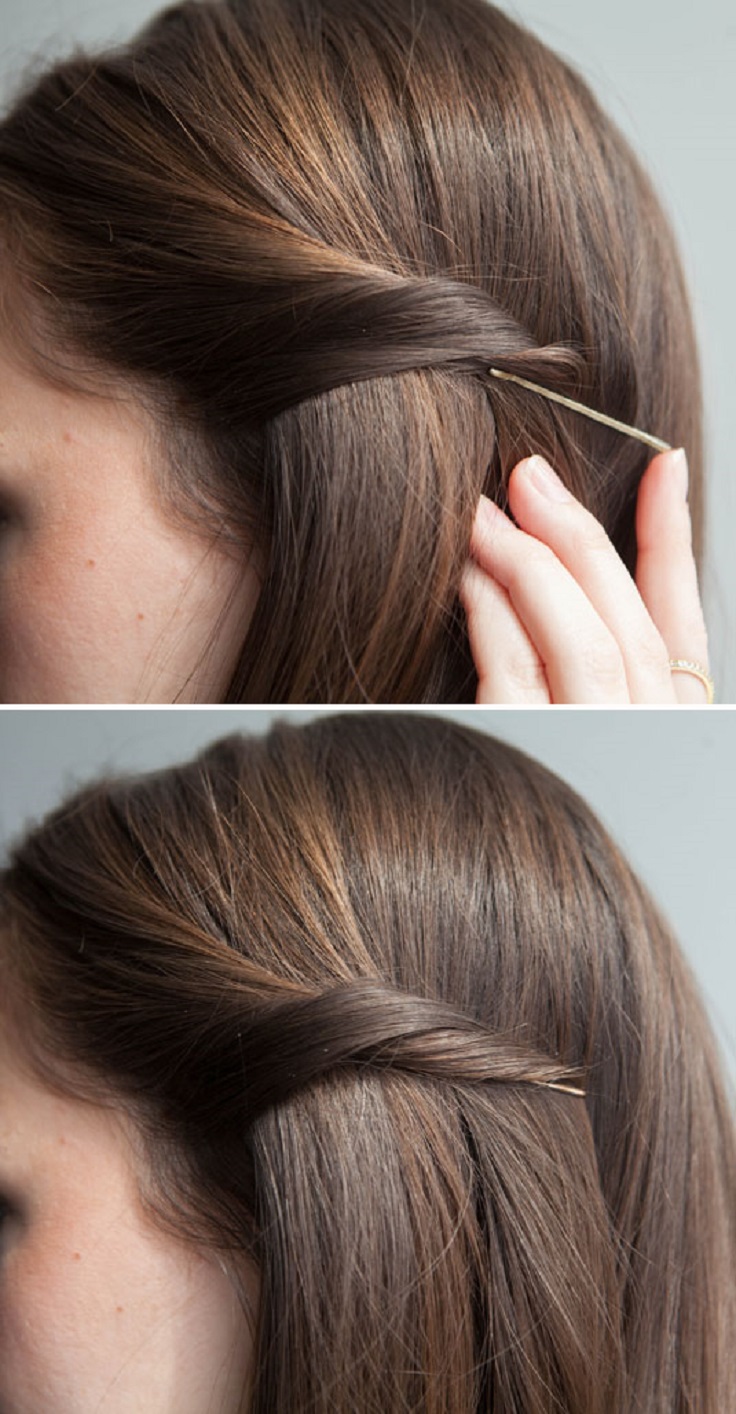 via cosmopolitan.com
If you're looking for a way to pull back the sides of your hair but don't want the pins to show, try this simple technique: insert a bobby pin with the open end pointing toward your face and in the opposite direction of the section you're pinning back. If one bobby pin isn't strong enough, try using a larger one or reinforce it with a second pin right below.
6. Use The End of a Pinto Create Nail Art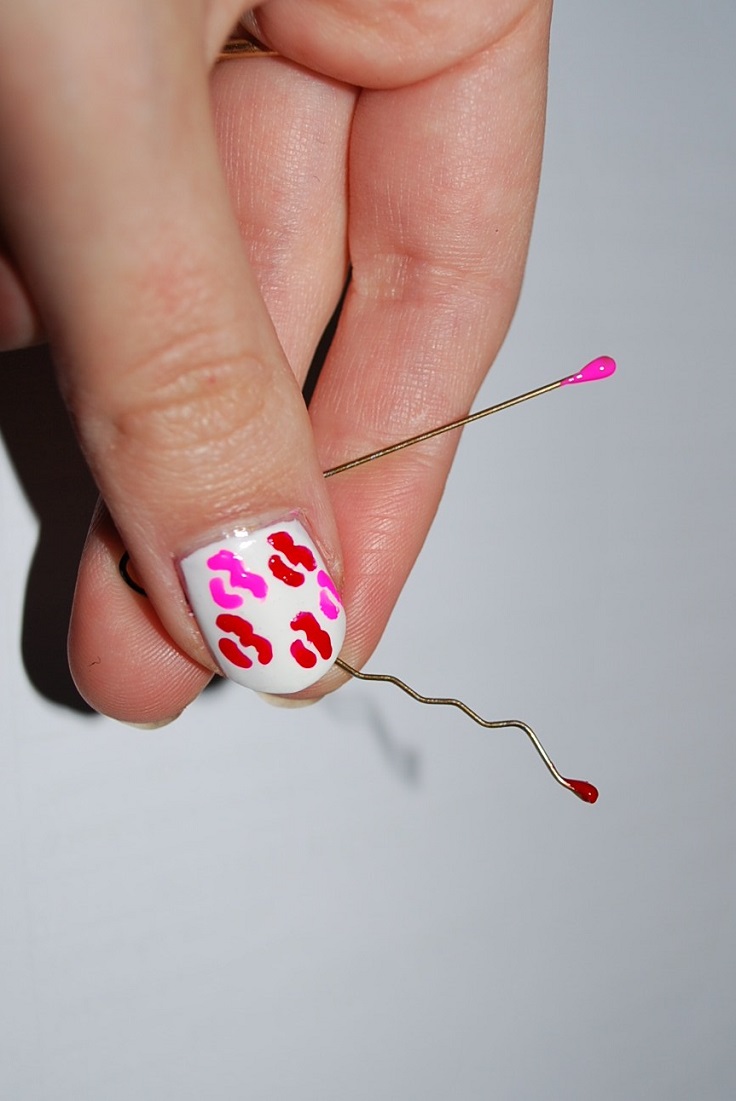 Dip the open end of a bobby pin into a bottle of nail polish. Use the tip for polka dots or other designs like hearts, flowers, kisses, and whatever you want; just use your imagination.
7. Apply Eyelash Glue to False Lashes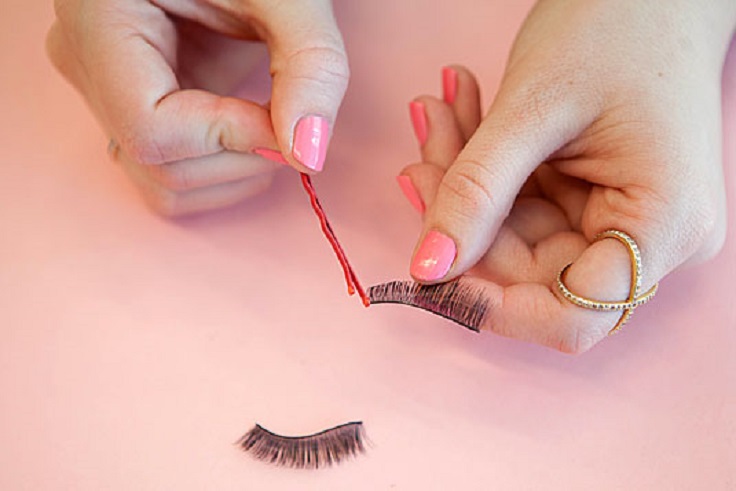 via cosmopolitan.com
Apply eyelash glue to false lashes with the tip of a clean bobby pin. Use the tip of a bobby pin to disperse the glue easier along the falsies' base evenly.
8. Keep Your Hair from Falling in Your Face with Hidden Bobby Pins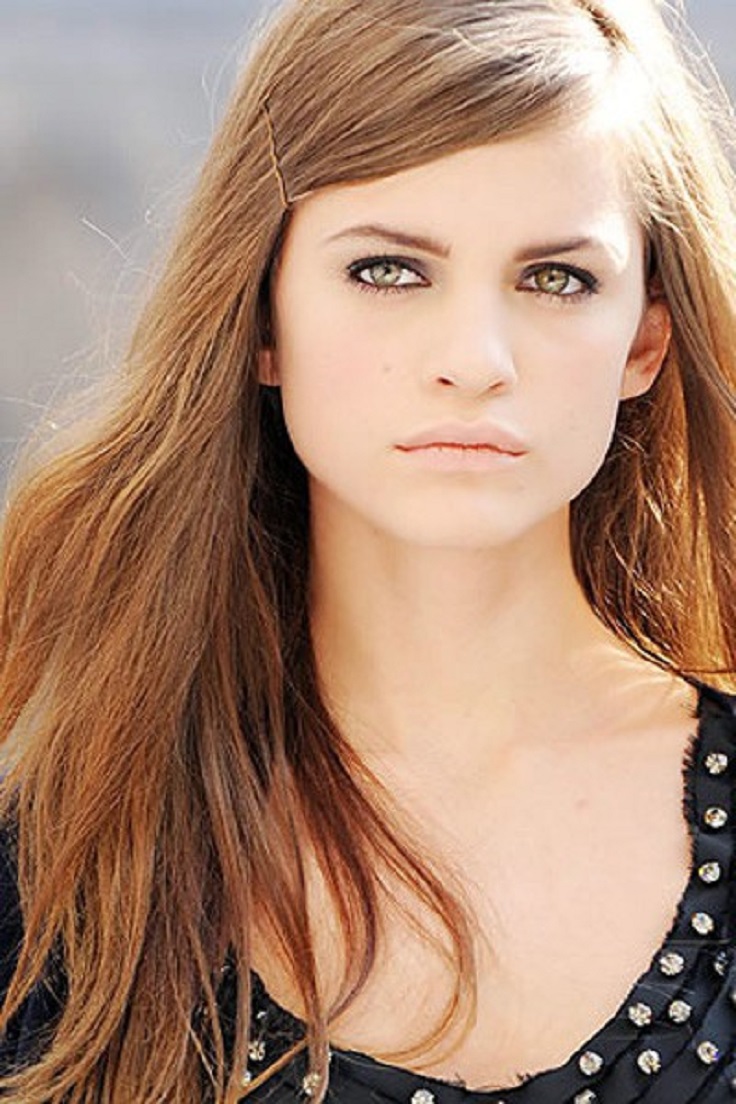 via sydneyhairextensions.com.au
If you don't want to show bumps on your hair, position the bobby pins where the smooth part is on the one top, and the ridged side is the one facing the scalp. You can hide the bobby pins this way in any hairstyle you choose to do.
9. Secure the End of a Braid with a Hidden Bobby Pin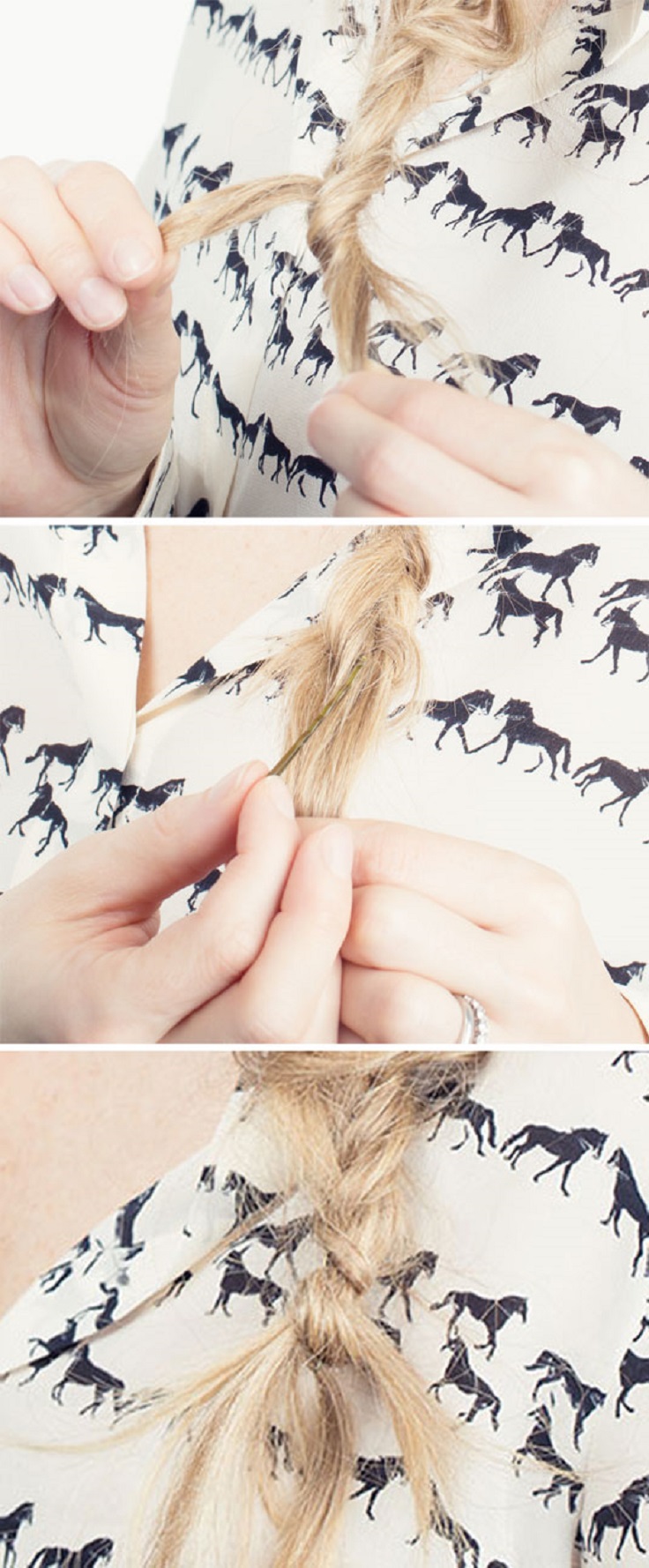 via cosmopolitan.com
Tie the ends of your braid into a knot, and then slide a bobby pin upwards into the knot to secure it. A braid with no unsightly hair ties.  Make your style look chicer.
10. Pin Your Bangs Back with a Cool Ombré Chevron Bobby Pin Design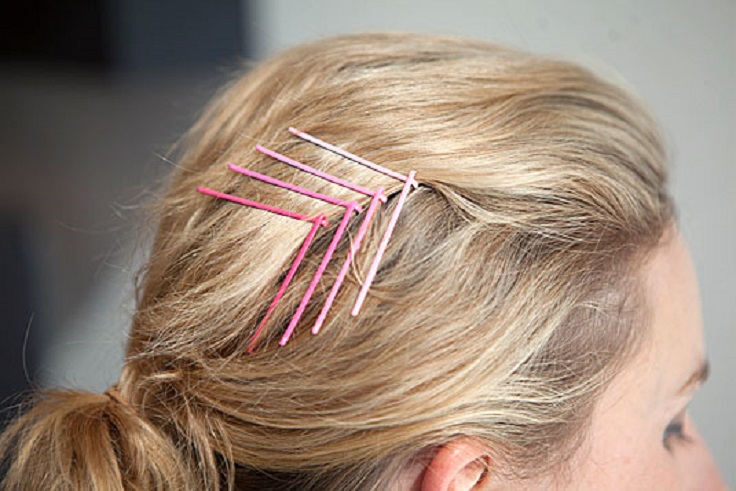 via cosmopolitan.com
Start by pinning your bangs with one bobby pin with the open end toward the ceiling. Complete the "V" shape by sliding one leg of another bobby pin at a downward angle inside the first pin's looped end. Repeat as many times as you'd like to get the look you want.