We do not always have the luxury to go to these fancy exotic holidays especially if they are thousands of miles away. However with clever little tricks of the trade, patience, and craft in the blood, we can create our own idea of paradise and on top of that, a made to measure one since we have crafted these in the first place.
Even if you have had the pleasure to get sunbathing in remote parts of the world, nothing wrong with a little reminder. And chances are, you have seen lots of handmade things there made by the local people. These DIY tropical decors will give a completely new look to your home!
Seashells Garland On Reused Wooden Plank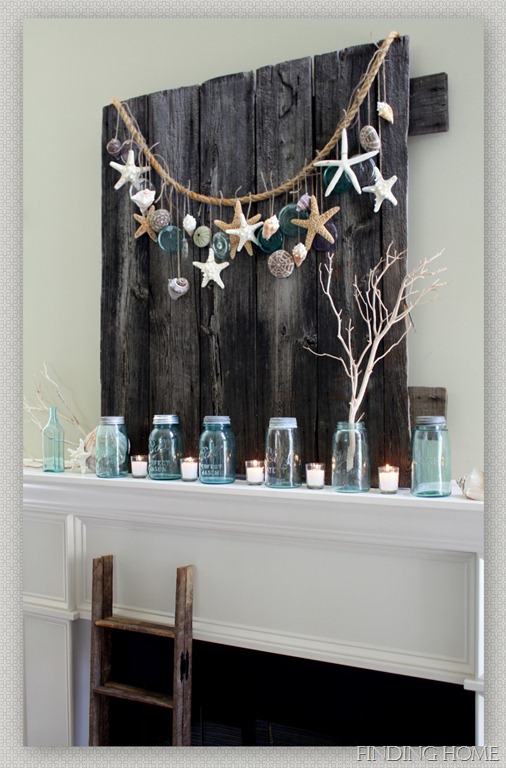 DIY
You do not fancy yourself as a painter? Fear not we have you covered! This is a great way to both dresses up a wall that hasn't done a lot of beautiful things lately for you, and that you've been trying to spruce up a bit. Also, to use the seashells you picked up from a fancy little gateway some time ago. So, give this a try. It's easy and can be done in no time. Stick to the wall, or put it on top of your mantlepiece. Admire your DIY and sit back; feel the sea breeze coming to you; even in the middle of town.
DIY Oyster Shell Garland Centerpiece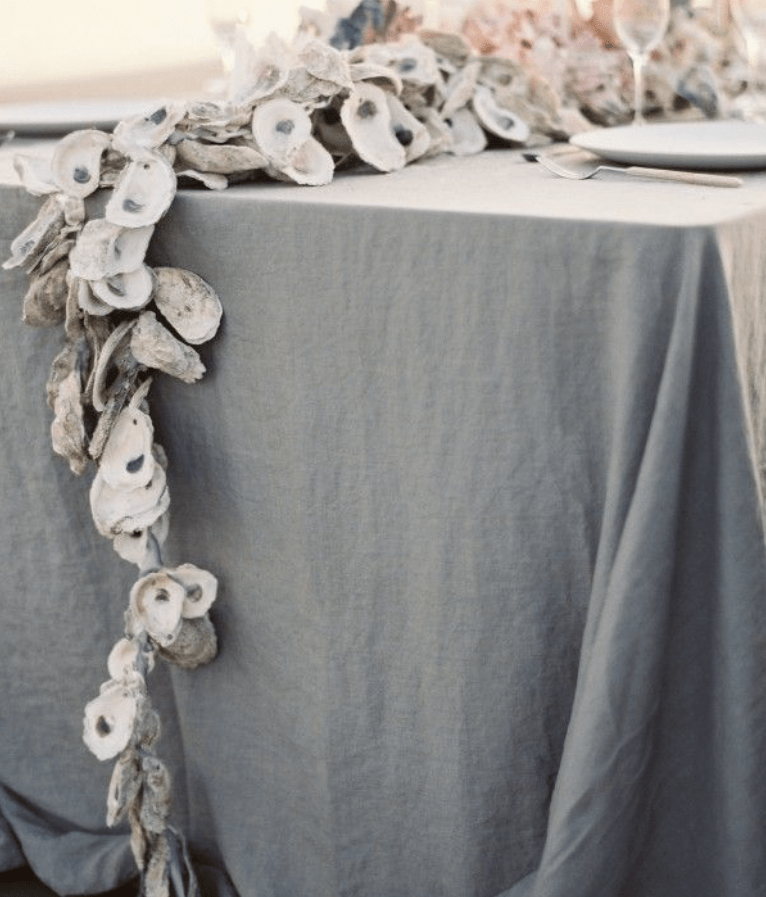 DIY
A fan of oysters? We understand so do we especially during festivities, or you might invite people around and therefore will eat a few dozens. For this craft, the more you eat the better as you'll have a lot of shells left for your next creation! If you have dreamt of a centerpiece for a while, honestly, this is really lovely and will add such a marine element to the table especially if you are thinking of seafood dinners. Inexpensive, practical, and looks great.
Seashell Wind Chimes
If you are not a fan of the usual suspect wind charms for their healing abilities, but that the noise pierces through your skull, then try these out. A lot more, peaceful and beautiful to look at giving you days after days of great memories from your stroll around the warm sand, feet in loving life at this very moment. It will look great in an area that can get a little wind from time to time in order to create movement in your home.
Seashell Wreath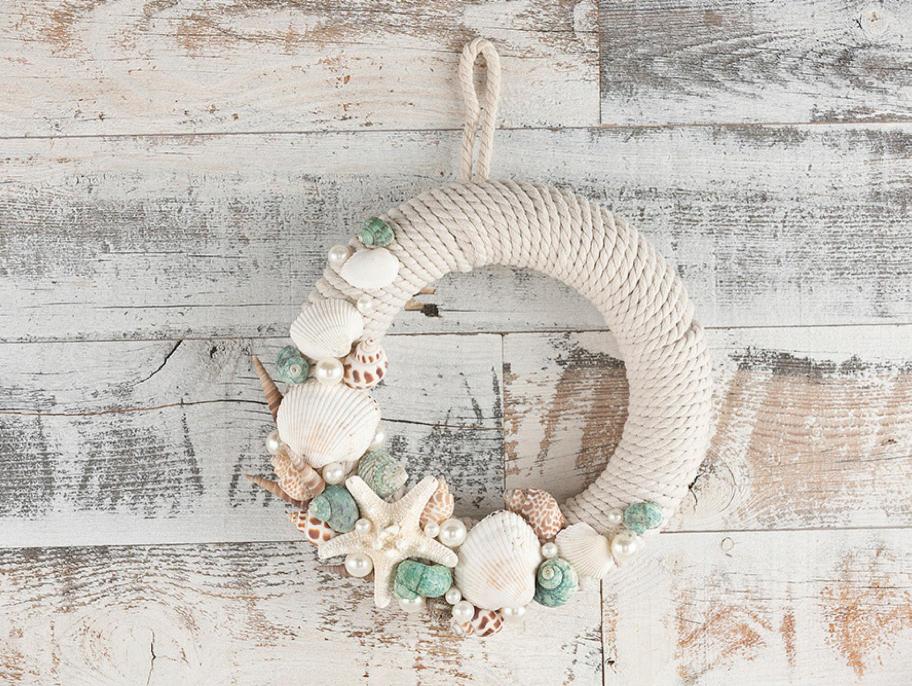 DIY
For those not quite ready to embrace Christmas and do not think past tomorrow, then these are super cute. They can be on all doors of your home; inside and outside. You could even have the name tags attached to them to really differentiate and personalize each room. Lovely touch if you have children. Next, though, you'll have them asking you to knock on their doors to see whether they could come in or not. Get your favorite seashells out, and get creative you'll love them.
Christmas At The Beach Wreath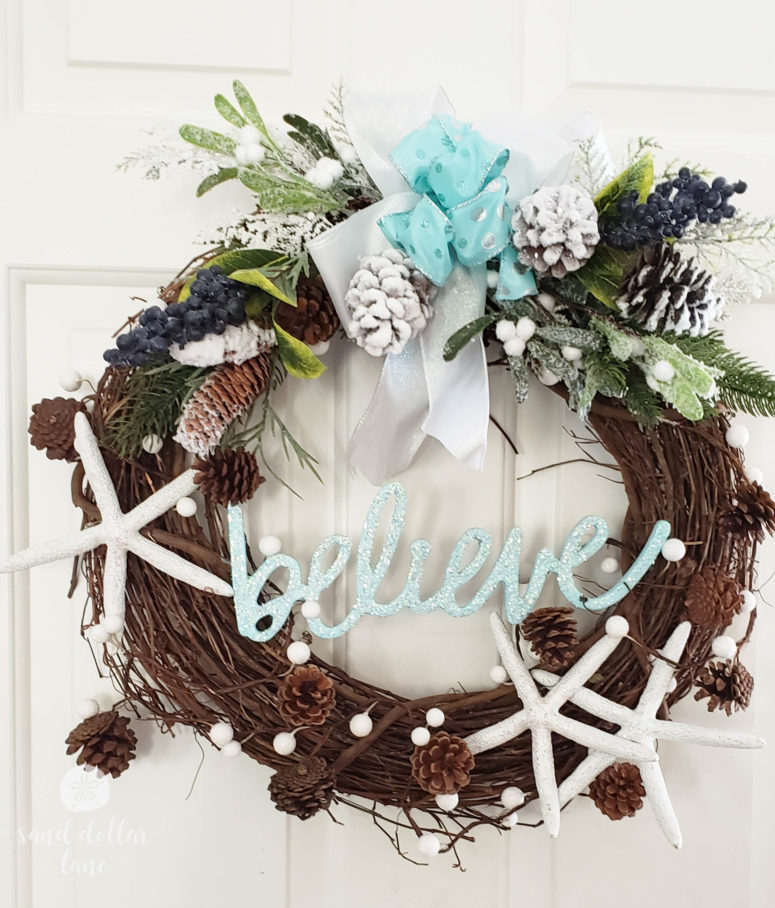 DIY
Christmas … it is going super quick this year; do you think so? We have a little festive wreath for you to make next Christmas better than last year's. Not difficult some might say, this will definitely bring the seaside to your home whether you live next door to the sea, or couldn't be any further. The point is to find tranquility ad memories from a trip you once took, perhaps with your loved one.
Sea Glass Mobiles
When you are next by the seaside having planned a trip somewhere nice, think about putting a glove on, get a bag, and pick up the seashells, fishing lines from the local fishermen, and the sea glass. You will be amazed at what can be found on some beaches. Use this to your advantage to make a beautiful, homemade mobile thinking wow, I've just done this. Polish the stones, the glass, the seashells to a maximum. Leave them in their natural state but one could also apply a little paint to suit your interior decor.
DIY Paper Lei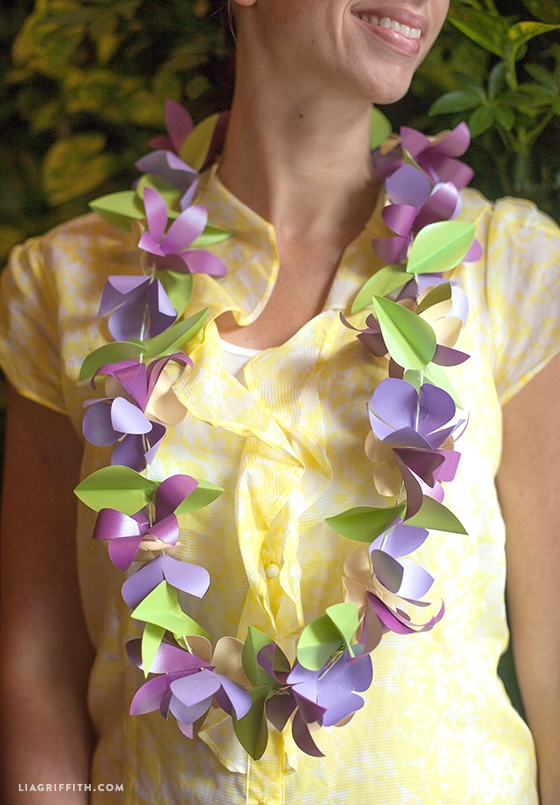 DIY
Have you just come back from the trip of your life in the likes of Hawaii or other exotic places that once out of the airplane, they welcome you with their Flowery Lei? How cool are they? We love them. If you haven't been able to travel lately, then you might have a little DIY reminding you of what it'll be like to step off that plane and feel the warmth rushing through your hair. Create your little holiday scenario at home. It's way fun!
DIY Benna's Paper Capiz Shell Chandelier
This is possibly one of the most fascinating creations and one that will test your dexterity and patience. If you have the time and will, this is an absolute must-try that will not set you back a fortune. However, these things in shops do cost a lot though. The fruit of your labor will definitely pay off. They will give any room a new lease of life and really make a dramatic difference. And, in pretty much any style.
Decorating With Candlelight At The Coast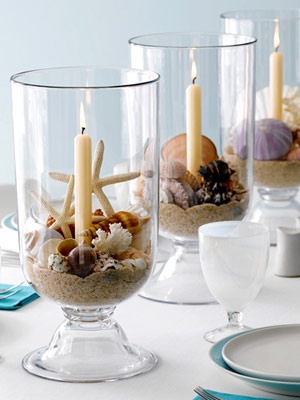 DIY
Candles were invented for the forever romantic people on our beautiful Earth. And possibly by a romantic at heart. If you haven't got the perfect holder for the candles, make a little fuss with them by covering them up with the seashells, sea glass, pieces of driftwood, and even small little rocks perfectly, naturally sanded off by the waves and sand for hundreds of years. Bring nature inside your home.
Seashell Mirror For The Bathroom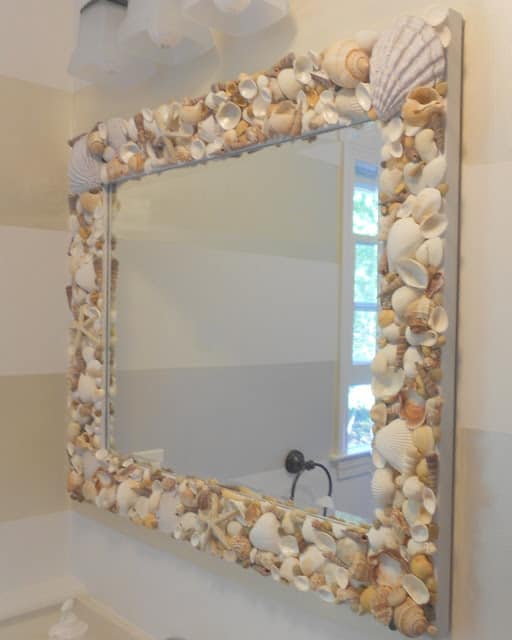 DIY
We've all had these pre-existing bathroom mirrors from the 60's going towards the '80s which are, well, functional doing what they're supposed to, but you have a feeling it's being too long and they need an upgrade? So, try to glamorize and put love back into something very ordinary, into something super cool that will change the entire outlook of the bathroom. Naturally, the same principle can be applied to any room. With pretty much any piece of furniture you own. Turn your home into a beach hut!