Summertime remind us on a fresh fruit salads, fruit cakes, cupcakes, everything that include fruit, especially those tropical as mangoes, pineapple, kiwi.
After your long busy work day, we suggest you to have an easy and light dinner, and than go to your garden or lay down on your sofa and enjoy with some delicious dessert.
This time we decide to make a list with the top 10 tropical fruit desserts that are created and perfect for the summer. Which is your favorite one?
Key Lime Cupcakes with Blackberry Filling and Blackberry Frosting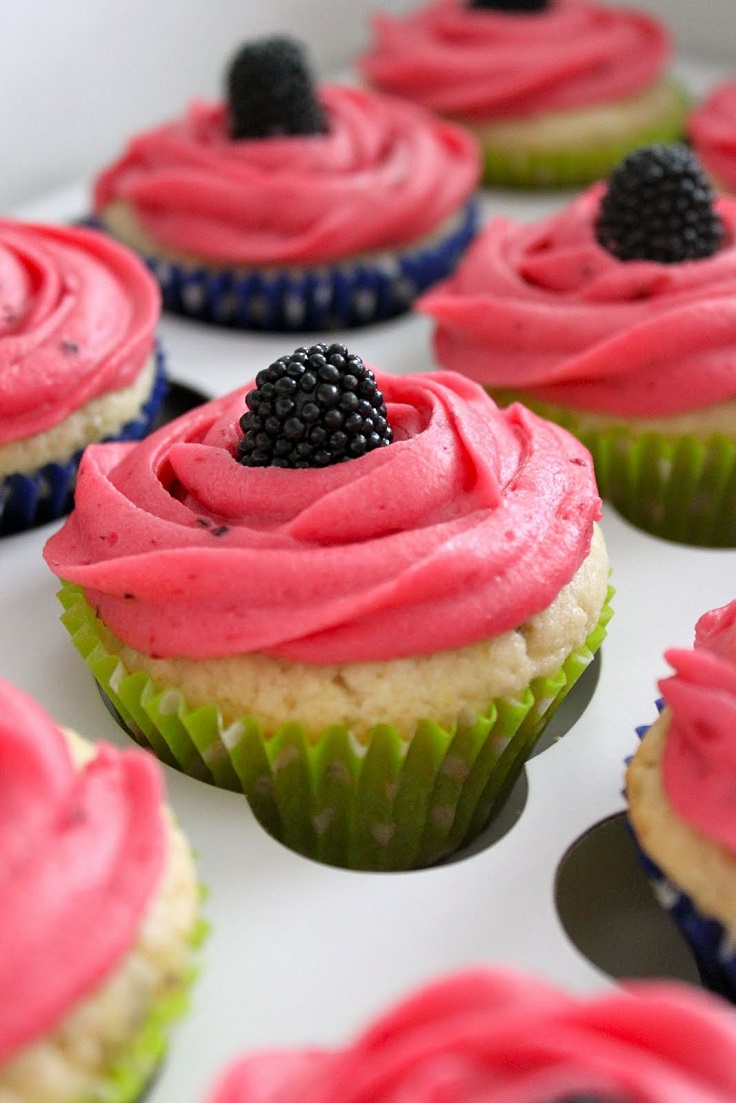 These cupcakes are a little different from your everyday cupcake and are a great spring/summer cupcake. Similar to the Strawberry filled cupcakes, we made the blackberry filling ahead of time and we used the leftovers to eat with plain yogurt. We did not use any food coloring in the frosting, the color is 100% from the blackberries. For a delicious fruity cupcake you should definitely give these a try.
Passion Fruit Curd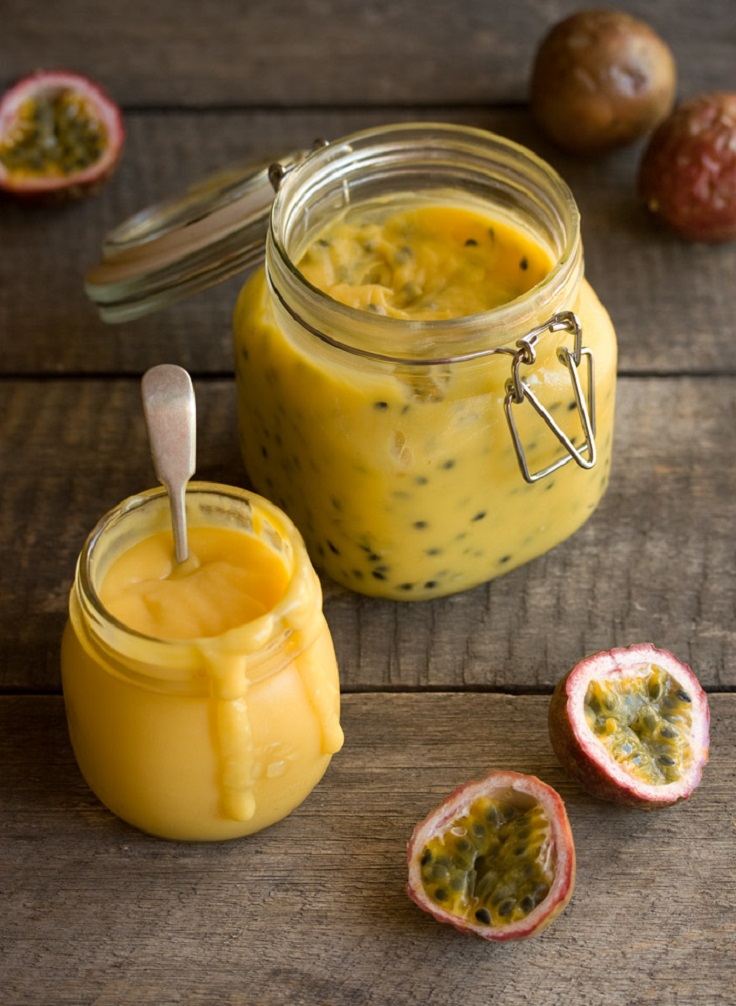 This passion fruit or granadilla curd is the perfect balance of sweetness to tart, is very easy to make, and is a wonderful decadent treat in summer.This is wonderful to have on hand to create a dessert. It can be sandwiched between sponge cakes or biscuits, poured over meringues, dolloped onto pancakes or turned into gooey tarts. It is also wonderful just spooned directly out the jar.
Kiwi Blueberry Cream Cheese Tart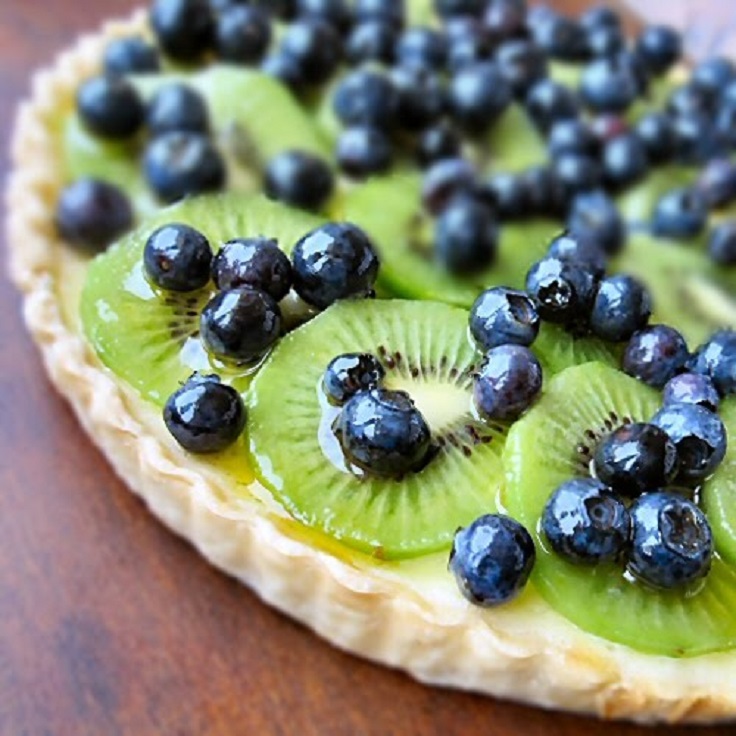 The recipe suggests using any fresh fruit, but the coloring and contrast of the kiwi and blueberry topped tart absolutely mesmerized us. It is gorgeous. Fresh and easy for summer afternoon.
Tropical Fruit Salad With Almond Citrus Sauce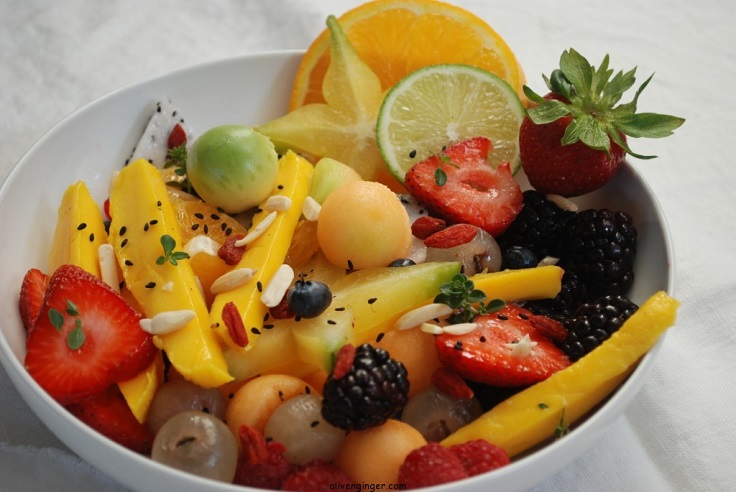 via olivenginger.com
Use mango, papaya, melons, berries coconut meat, lychee which are getting mainstream and are easily available. The recipe is not exact, a rough guide, an idea. This recipe can be a breakfast or lunch salad or a healthy dessert.
Clementines in Cinnamon Syrup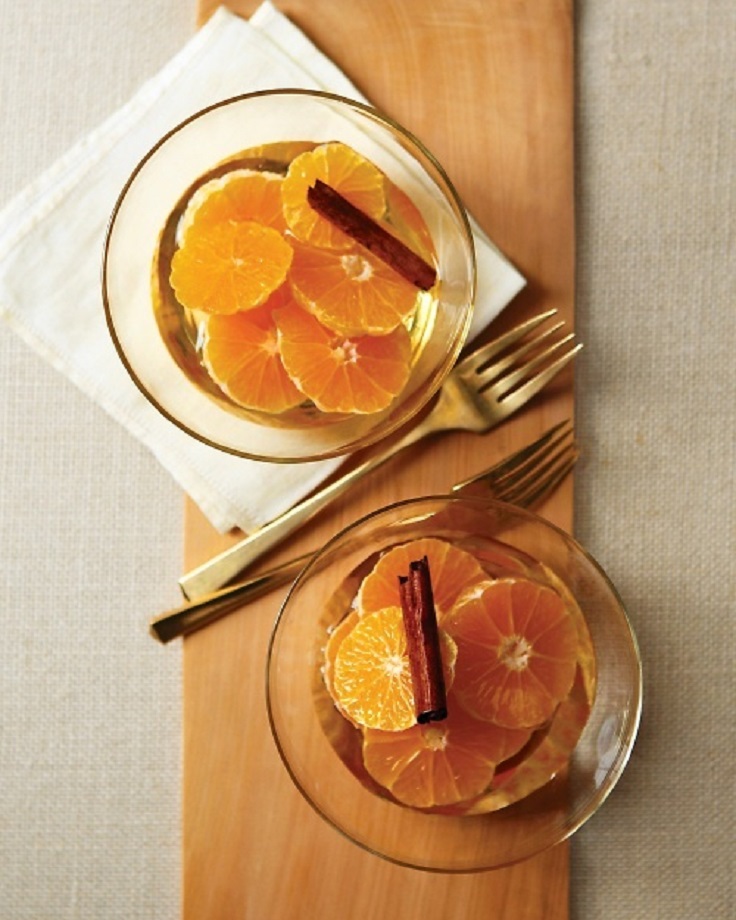 End a savory meal on a refreshing note by combining citrus with a hint of spice. Tangerines or mandarin oranges can be used instead of clementines.
Tropical All-Fruit Banana Split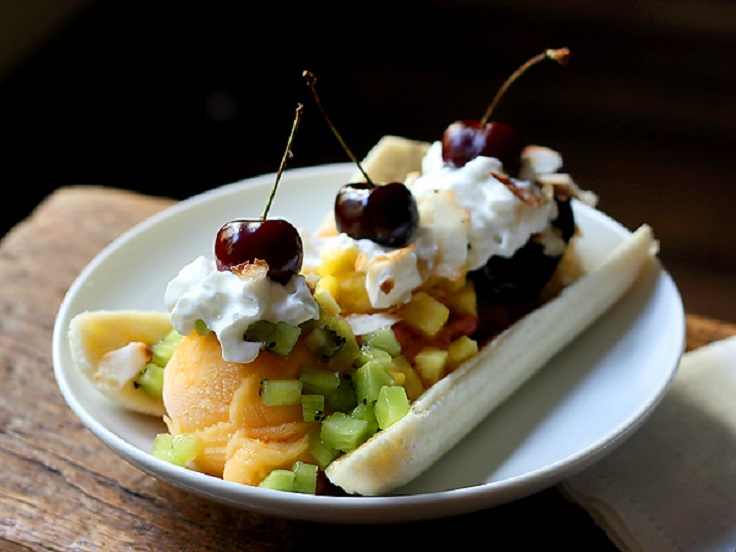 We wanted to stay as "homemade" as possible, so two of the ice creams are based on the One-Ingredient Banana Ice Cream, one is a Mango Sorbet, the fruit toppings are all cut fresh fruit (and cherries), and the whipped "cream" is actually that Whipped Coconut Cream. Super easy, super fresh, and while it is more of a frozen fruit salad, our Tropical All-Fruit Banana Split tastes as indulgent as a regular Banana Split.
Raw Mango Sorbet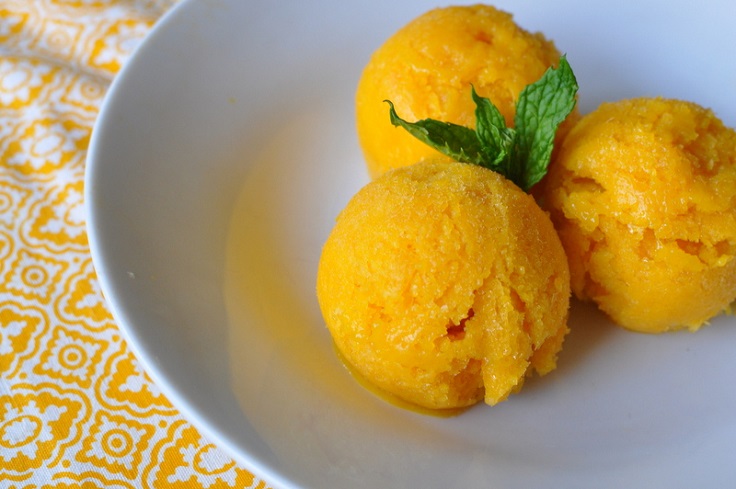 Mangoes have a variety of health benefits, including improved digestion, and lowered cholesterol levels. They're also a great source of glutamic acid, which studies have shown helps improve memory and overall brain function. Mangoes are an excellent source of vitamins A, C, E, and B6 – as well as iron, potassium, copper, and dietary fiber. The flesh from these mangoes is smooth, juicy, flavorful, and free of all those stringy fibers that get caught in your teeth!
Key Lime Coconut Energy Bites
Pick about a half of a dozen key limes to make a few batches of these energy bites. These bars are big enough to satisfy your craving for something sweet but small enough to eat as a quick snack. And we love that you can change some of the ingredients to make your favorite flavor.
Papaya Dessert Boat with Greek Yogurt and Granola
It's fruit and yogurt topped with a drizzle of raw honey and granola. Best of all, it's absolutely delicious and filling (and no bowl required! ). A perfect way to start or finish the day and reboot our week, don't you think?
Mango Mousse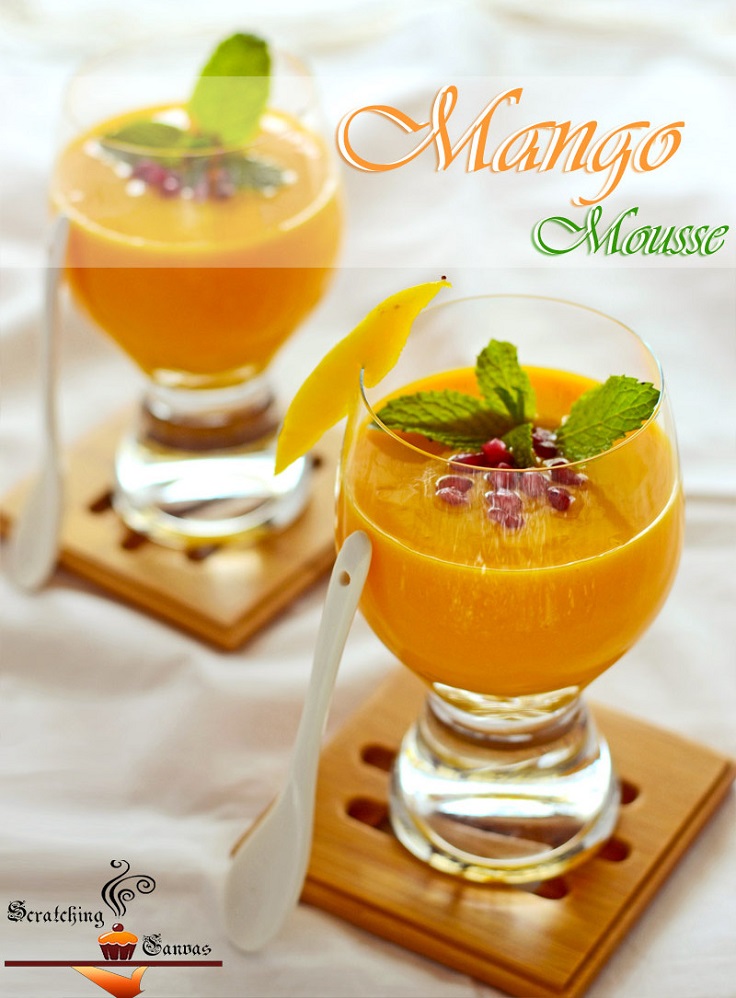 This recipe is so simple and quick to make. The final product is a vegan tropical dessert: no cook no bake mango mousse. It will refresh you after a long, busy summery hot work day.