If you still own your vinyl records, don't you think of trowing them away!
In case you don't listen music from it anymore, and they are only collecting dust in the basement, we are giving you some inspirational ideas that will encourage you to find a way how to make a good use of the once popular vinyl records.
Nowadays it is rare that someone is listening to records on gramophones, so instead of throwing the excess (there are a lot of rare old vinyl records from the 50s , 60s, 70s, 80s, 90s) away, use them to make art, holders, bowls, clocks, something you can use in everyday life and make your home unique-looking.
We give you 10 ideas, so we hope you like them and give them a try!
1. Cupcake Holder
via shelterness.com
Grab that old records and make one retro cupcakes holder from them. Important thing to know about this project is to find thick vinyl, because it will take more weight.
2. Purse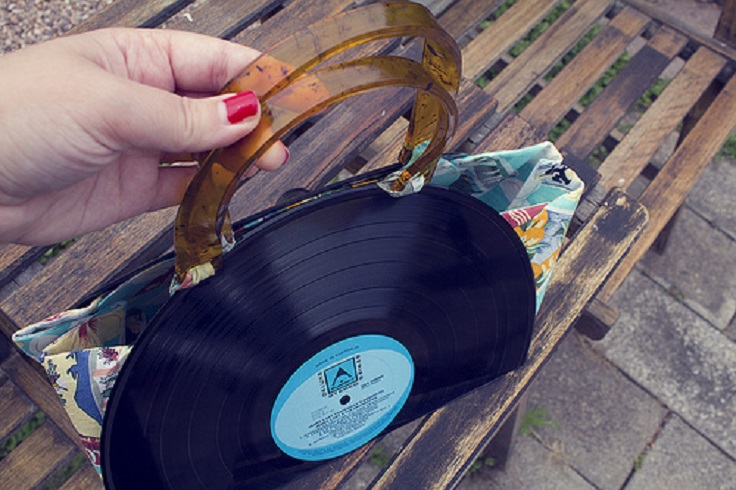 via andibgoode.com
For those who love making their own bags, how more awesome can this idea get? Read on the link how this girl made the adorable vinyl record bag, and make it for yourself!
3. Coaster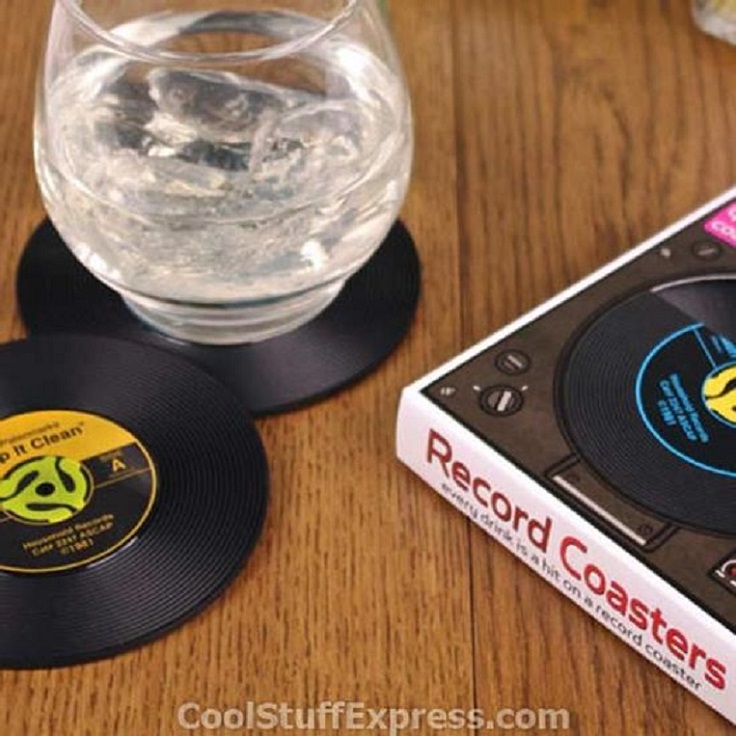 via coolstuffexpress.com
It is annoying when you put a glass on your wooden table and turns out to be wet for some reason. But, you can prevent that by putting little vinyl records below your glasses.
4. Bottle Holder
via etsy.com
This one is a great idea, and you can do this by putting your vinyl in a boiling water, the plastic will loosen up, and you can moderate it the way you want it.
5. Notebook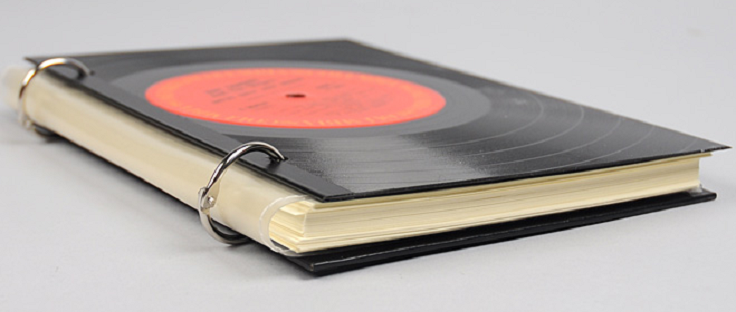 via digitaldjtips.com
Do you want to be unique with and stand out from the crowd with one homemade notebook? Well, this is the perfect way for that, just get two old vinyls and one notebook, and start making this beautiful notebook.
6. Fruit Bowl
via offbeatbride.com
To create this beautiful fruit bowl, you already know that you need one vinyl, but the other thing you need to do is to place the record on top of over-turned bowl in the oven. For more information open the link above.
7. Wall Art
via 1800recycling.com
For this one you need to use your imagination, and a pair of scissors. make butterflies in different shapes and types, and bring them into life by attaching them on the wall.
8. Side Table
via theflourishingabode.com
This is one super easy project, but first you need to supply one planter stand, glue and a vinyl record. Then, just glue the record nicely, let it dry and there you have your new retro style side table.
9. Book Holder
via notonthehighstreet.com
If you are a book lover and you have your own little library at your home, than you maybe need to do something to refresh it, but in some kind of "old" way. Use this past-century records and make your unique book holder.
10. Clock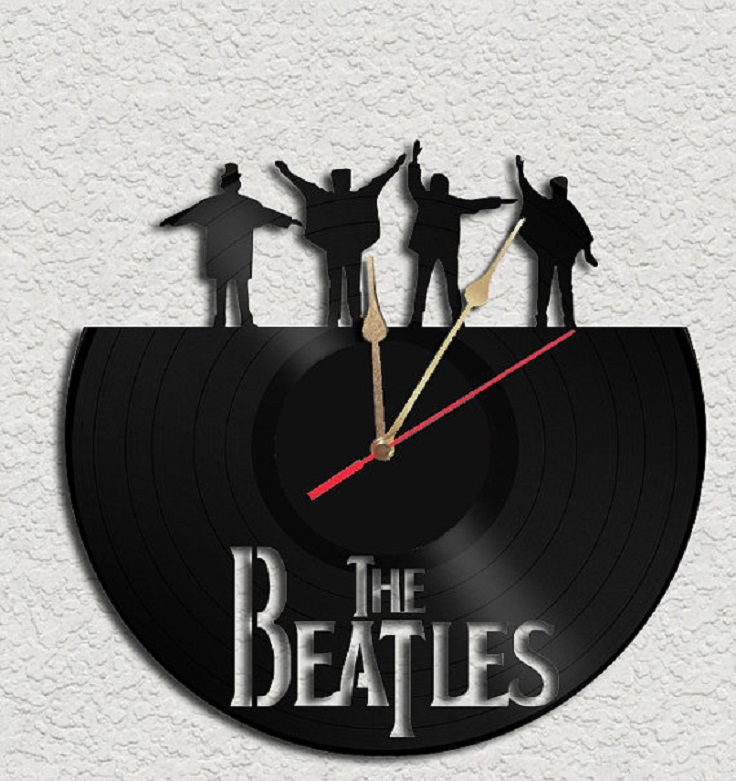 via lesleysgirlsvintage.com
This is maybe a tough task to conquer, but you can come up with an easier version, that will also look great and unique. Take you knife and cut your own shape, add batteries and clock hands, and you should be done.