Are you recycling person who is taking care of the nature and saves money on that way too? If yes, you are on the right place! Here we have some great ideas how to make different creative stuff with the empty toilet paper rolls. After using the toilet paper you probably were throwing away the paper rolls, but don't any more. We'll provide you with a massive dose of DIY inspiration for your home, decor and lifestyle. With the empty toilet paper rolls you could organize your desk, you can make organic seedling planters or make some interesting wall art? Sound strange right? But take a look and you will see what are we talking about.
Organic Seedling Planters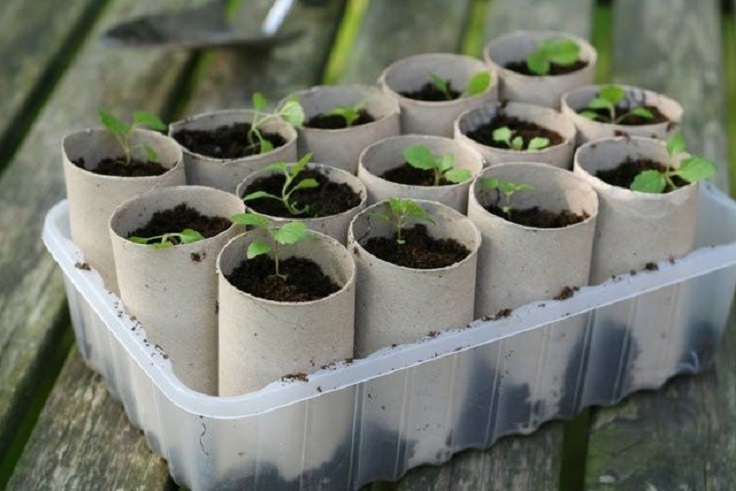 via favecrafts.com
Use recycled items like toilet paper rolls to make these Organic Seedling Planters. These DIY flower planters are great for kids as they learn how and why plants grow. This is a great project for Earth Day and an easy way to get seeds started!
Wall Art
via hometone.com
Ever thought the toilet rolls which otherwise are thrown in the bin could beautify your interiors? As you can see, the toilet rolls sprout branches that create the beautiful forest hanging on the walls or down from the ceiling of your room.
Desk Organizer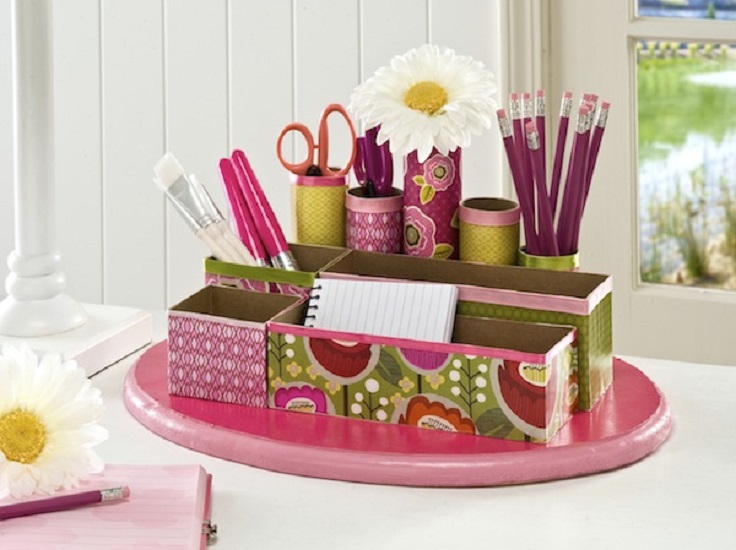 Use several rolls to create a cute Desktop Organizer. You can paint the rolls different colours and personalize it however you'd like. We've been saving some cereal boxes and toilet paper/paper towel rolls for awhile. We're not just some weird hoarder – we had a purpose. Our goal was to recycle these items in a Mod Podge project. We thought, if everyone else can use these items for crafts, we can too.
Toilet Paper Roll Bird Feeder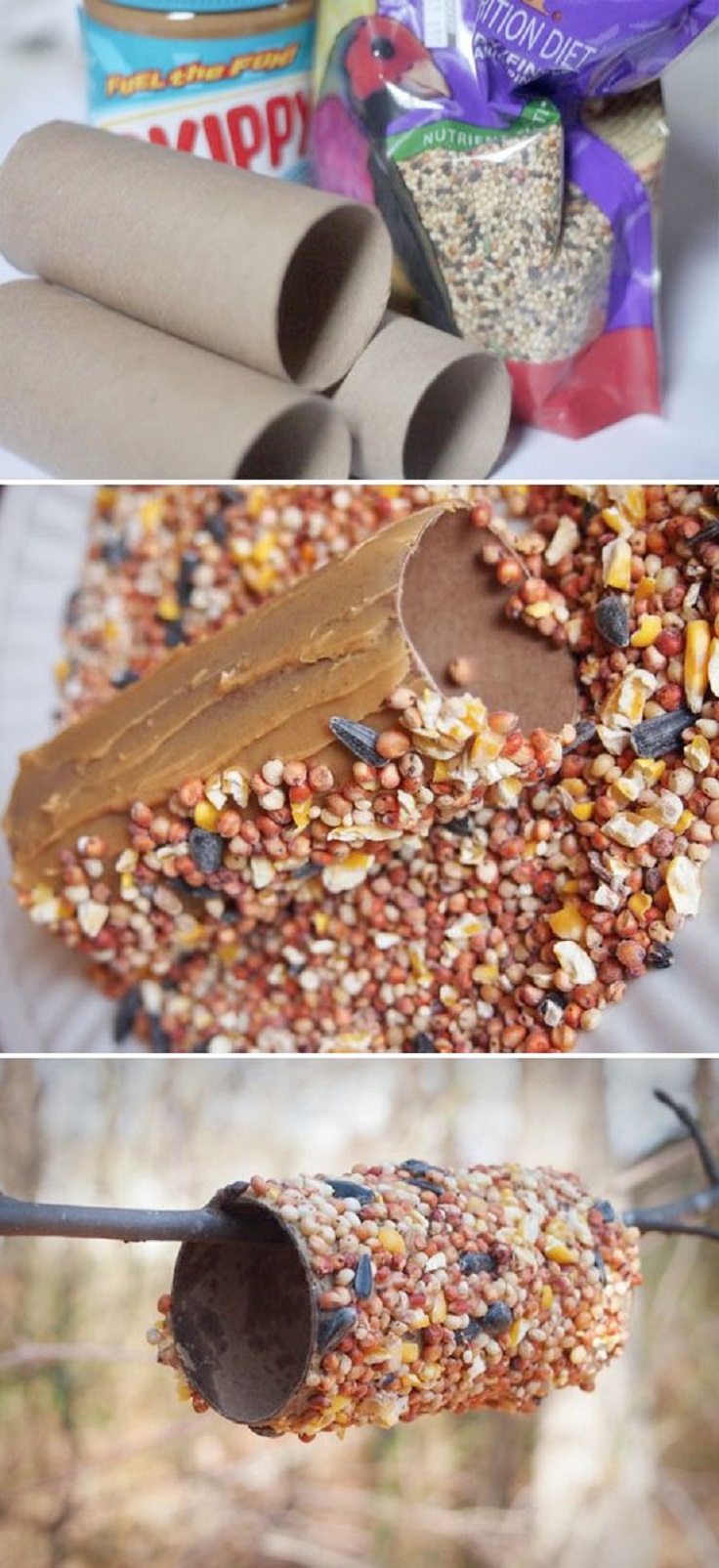 This is one we use frequently! Use a toilet paper roll as kindling for a fire. Save your dryer lint and pack it within a roll. Place it in the center of your smaller logs and light it. It's a great way to warm your home and keep two things out of the trashcan.
Toilet Paper Roll Birthday Crowns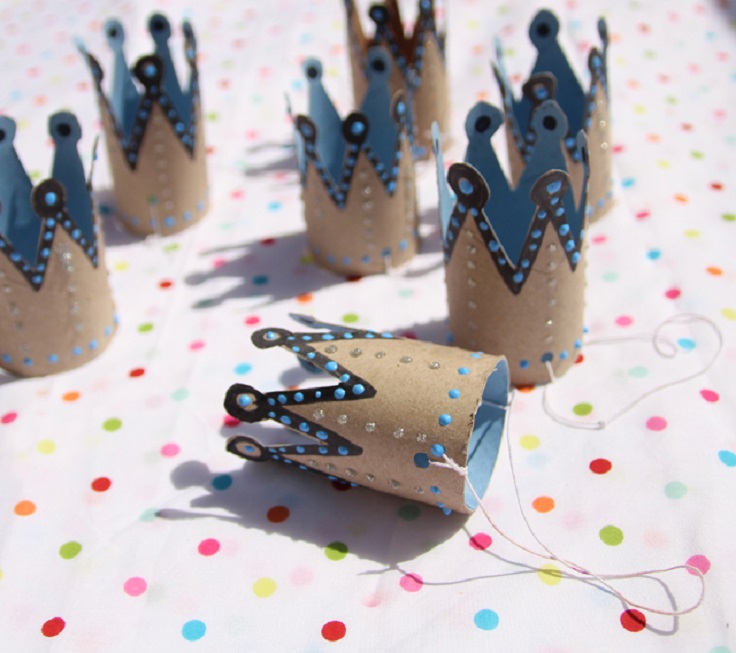 Toilet paper roll birthday crowns will make your next birthday party so much fun. Put a birthday crown at each place setting, or even use them as napkin rings —a wonderful suprise for each guest. And when everyone puts a super sweet toilet paper roll crown on their head, adults included, the smiles will be non-stop!
Binoculars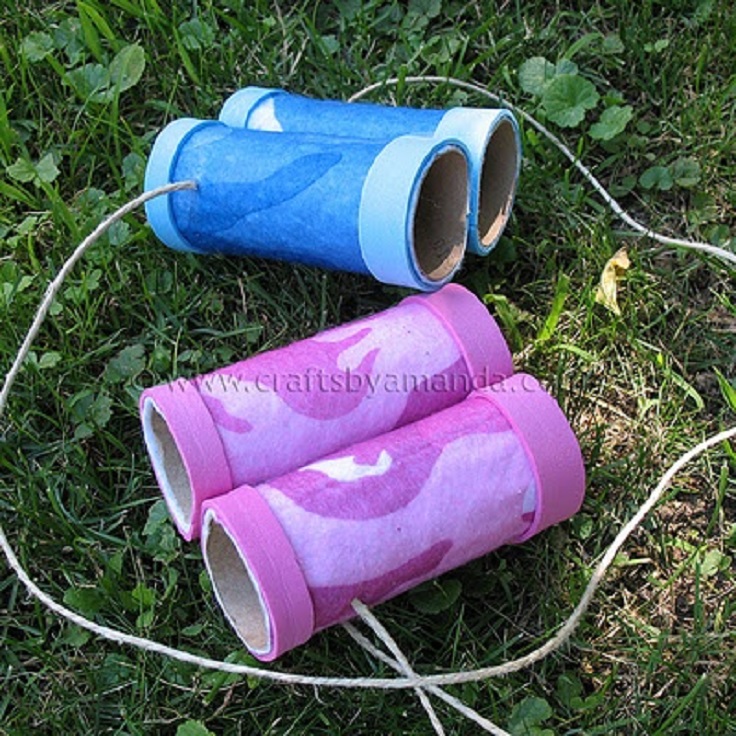 This homemade binocular craft is a fun way to get excited for spring, while still being able to utilize them while stuck inside. Great for bird watching or a fun indoor adventure game too!
Wreath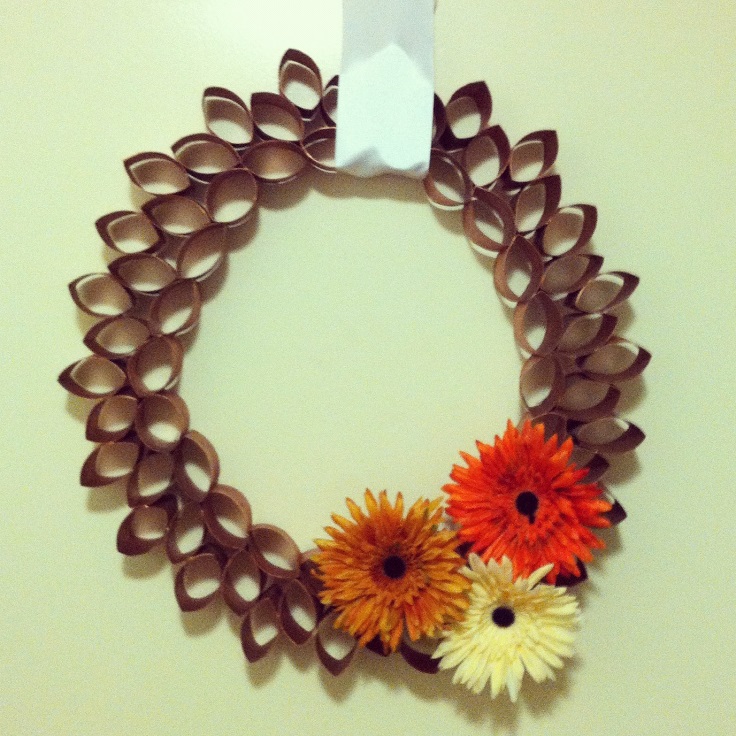 via inspireandindulge.wordpress.com
How hilarious, and slightly awkward, is the title of this project?  Yes, we made a wreath entirely out of cut-up toilet paper rolls and paper towel rolls. Besides the rolls, you will need a ruler, scissors, a large pot lid, hot glue gun with glue sticks, and any embellishments (i.e. flowers, ribbon).
Pillow Boxes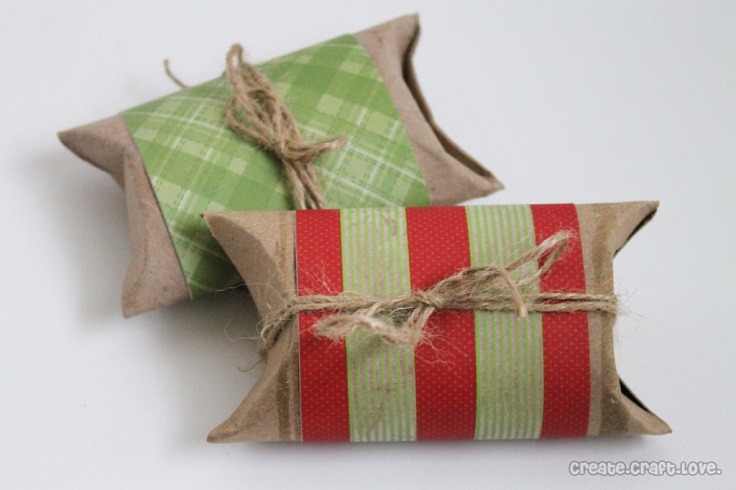 These adorable little pillow boxes can be stuffed with anything from dried red dates to notes indicating you made a donation to charity in the guests' names and are decorated with a contemporary fan pattern that evokes the far east.
Lanterns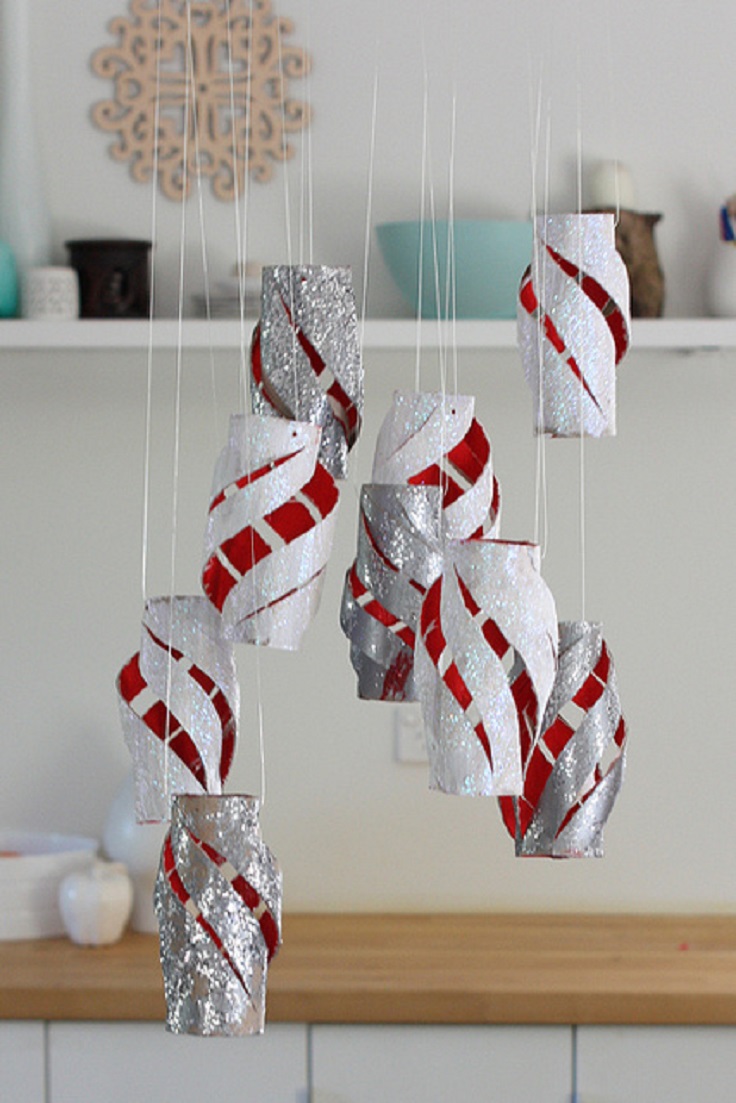 via kidspot.com.au
Centerpieces don't have to take up the entire table or even be on the table! Why not try a hanging centerpiece to free up space for all that important food and conversation flow? This one is made with toilet paper rolls! Dressed up with paint and glitter, you have to look hard to realise what they really are. Makes a good conversation starter!
Tea Light Holder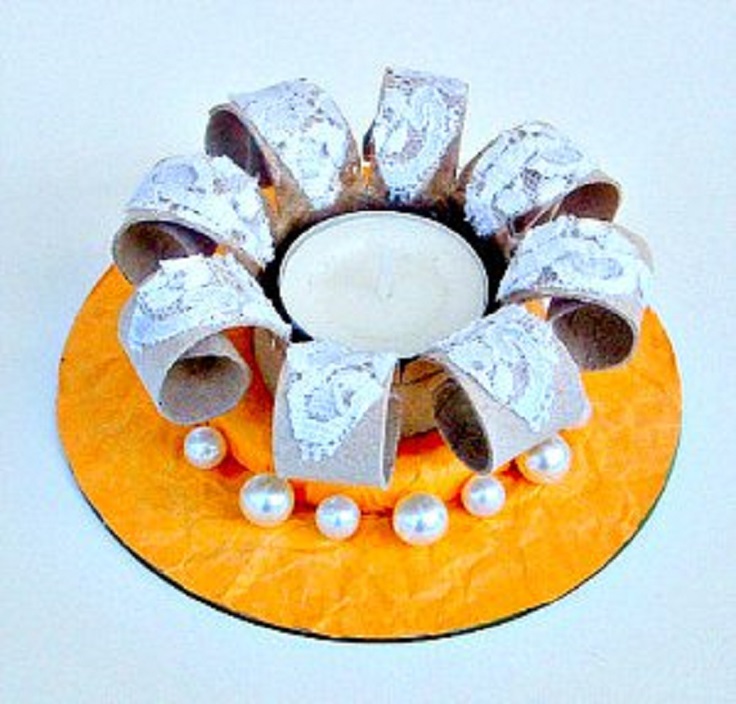 via favecrafts.com
Kids and adults alike will love this Eco Green Tea Light Holder. Made with 100 percent recycled items, this tea light holder is great for parties, weddings, or everyday use. Gather up those toilet paper rolls and get ready to make something beautiful!