February. It always reminds us on love. Giving and Receiving love. Hoping for love. Praying for love. Kissing. Hugging. Making love. Love in every form and shape. It reminds us on the Valentine's day. It is reminding us that we should prepare ourselves for THE night, choose the dinner menu, buy some sexy clothes, pick the music, plan the atmosphere. And presents.  Although the biggest present is the love, it is well known that you should give your partner gift at this day. Watch out the Top 10 Valentine's Day Gift Ideas For Your Lover. And sometimes, remember to give your partner gift, just because is Friday. And celebrate love every day, not just at Valentine's Day.
Pretzel Sticks
It is inventive way to make a combination of sweet and crunch gift. If you are too busy to make something that would takes you long time, this is the perfect choice for you. Take the pretzels and melt them in a dark cooking chocolate. Add some  cake décor like sprinkles.
Photo credit to placeofmytaste.com
Loving Cards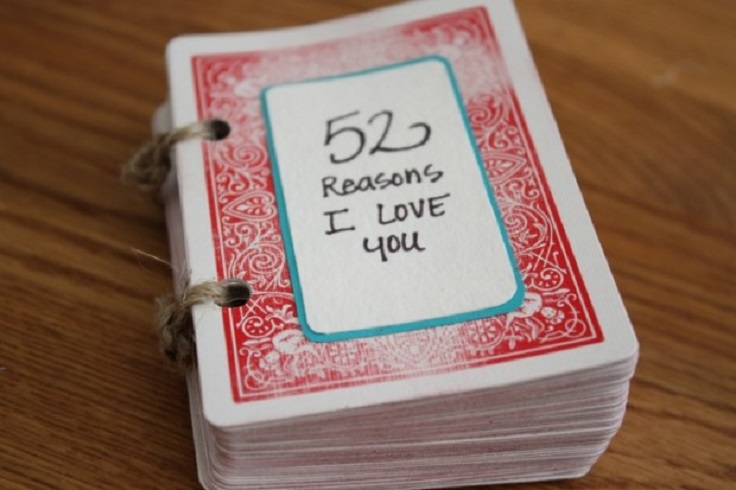 Let's start thinking. What do you love about her or him? Can you think of 52 things? As you can take your cards and write down 52 things that you love about your lover. It is a irreplaceable gift for telling your lover everything he or she should know.
Photo credit to stylemotivation.com
Loving Stones
It is a cheap and interesting manner of saying I LOVE YOU. Come up with original ideas and write them on a small stones. Put them in a romantic box and add some sand if you can find.
Photo credit to beautifullife.info
Bag of His or Her Favorite Things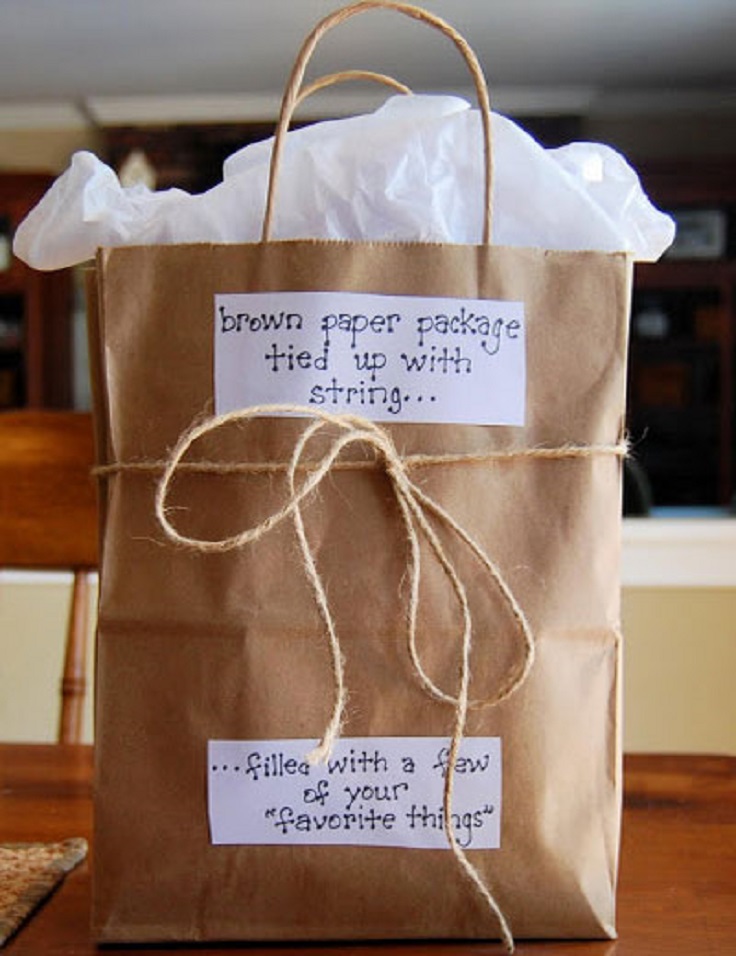 Take a paper bag, string and few favorite things of your lover. You can choose his or her favorite movie, the most adored sweets, shirt that they want to buy it, accessories. Remember the stuff your lover love.
Photo credit to browzer.net
Romantic Candles Jars
If you know that your partner is organizing an intimate dinner for both of you, be part of it. Make some romantic jars for candles and place them on the table. You can use them tomorrow or after, when you make love.
Photo credit to browzer.net
Printed T-Shirts
Take 2 white simple t-shirts. Find a good joke to make or just write something romantic. Write something which goes in pair. Take the shirts and give to the printer shops and you will have unusual present.
Photo credit to hongkiat.com
Valentine's Day Card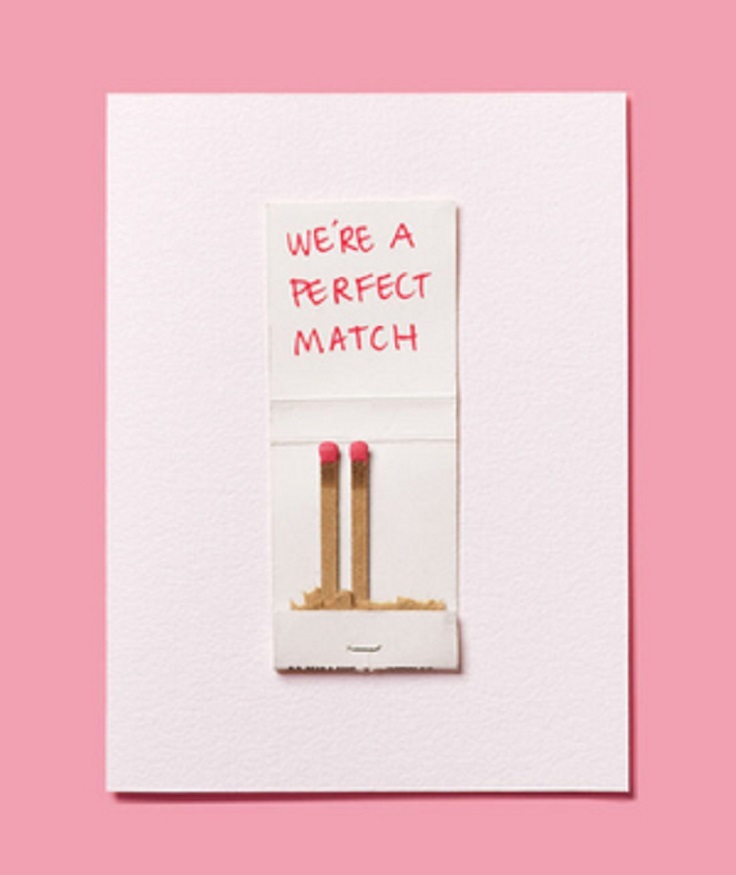 You can just gift him a card with a note. It is cute too.
Photo credit to realsimple.com
Romantic Heart Shape Brownie Sundaes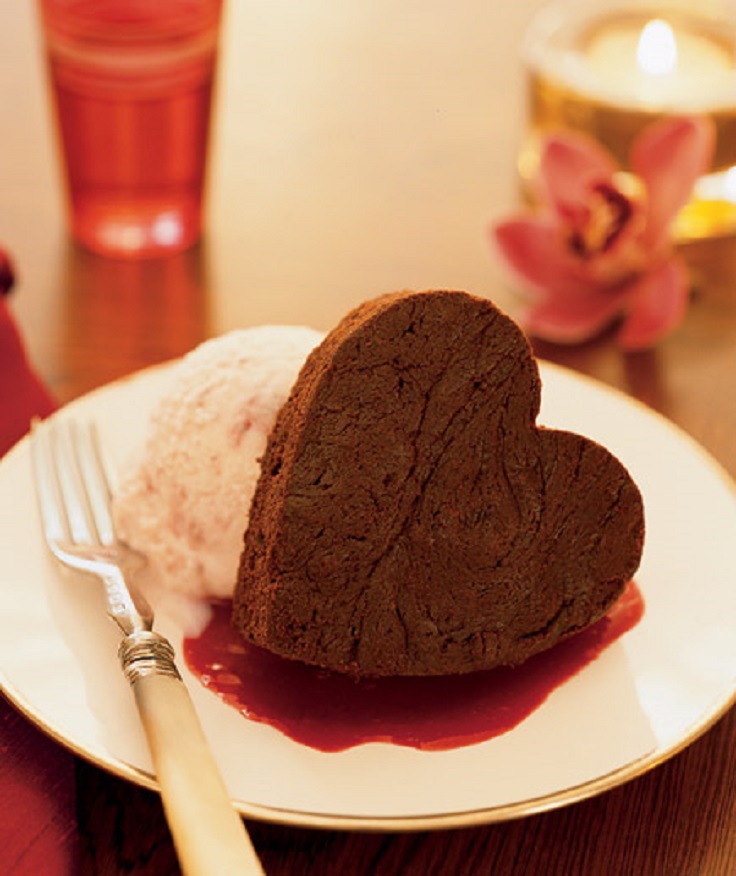 Sweets always symbolize love. Make homemade brownies with a heart shape. Put them in a box and taste them together with your sweetie. Or if you are preparing dinner, surprise him on the end of night. You can add some raspberry sauce and ice cream.
Photo credit to realsimple.com
Button Heart Pillow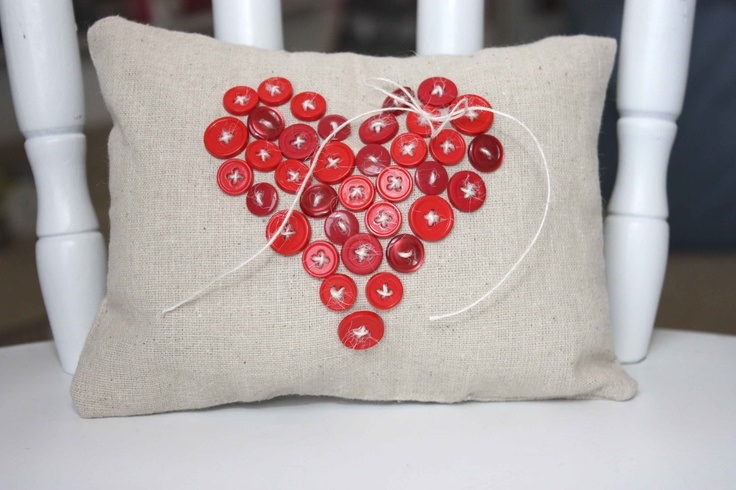 Choose the simplest pillow that you have at home and enrich it with a button heart shape. Pick a red buttons with different dimension and start to sew. Be artist.
Photo credit to simonsaysstampblog.blogspot.com
Flowers Arrangement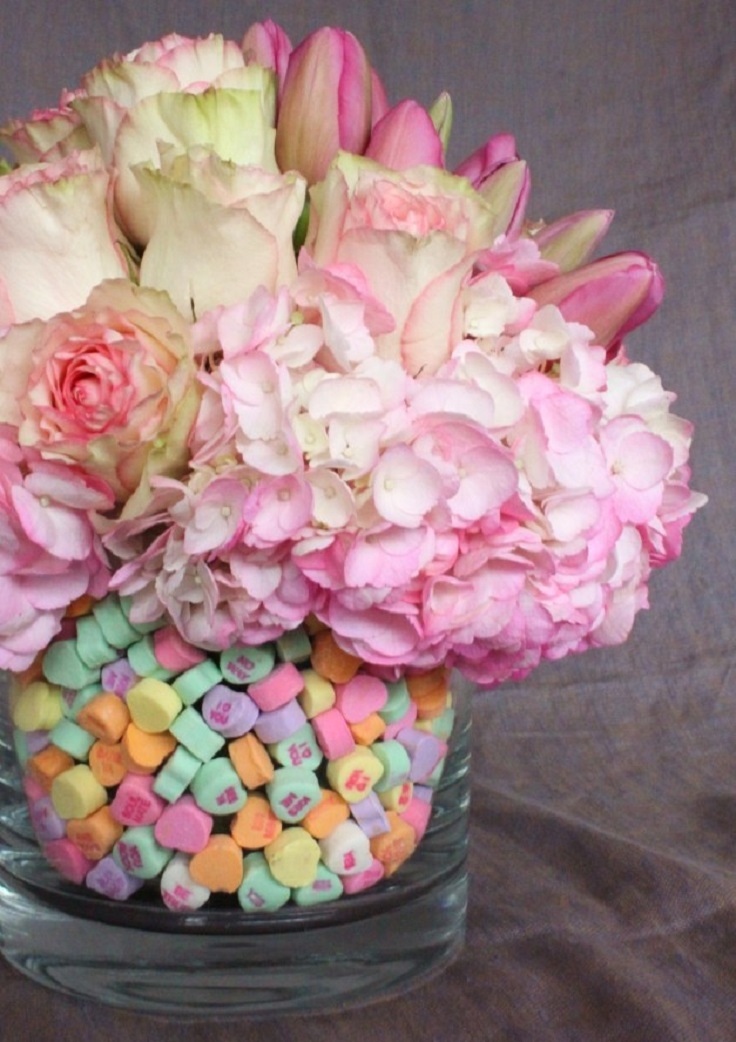 It is always good gift to give. Make an arrangement with a flowers and candies. Put the candies into a vase and the place the flowers.  It is not bought ready bouquet and still is flowers.
Photo credit to thecavenderdiary.com