Monotony can be one of the biggest couple's enemy. So, if you've decided to change that and Valentine's is getting closer, make a change and cook the dinner by yourself. Your partner will be amazed. We all want to see someone trying for us. Not hard at all, just a little bit of love put in an action. Change those boring restaurants, set your home table, put some romantic music on and let this original gift be what your partner is going to remember for good. Trust us, only good is coming from this. Plus, a little extra chef skills never hurt nobody!
Grilled Lobster Tails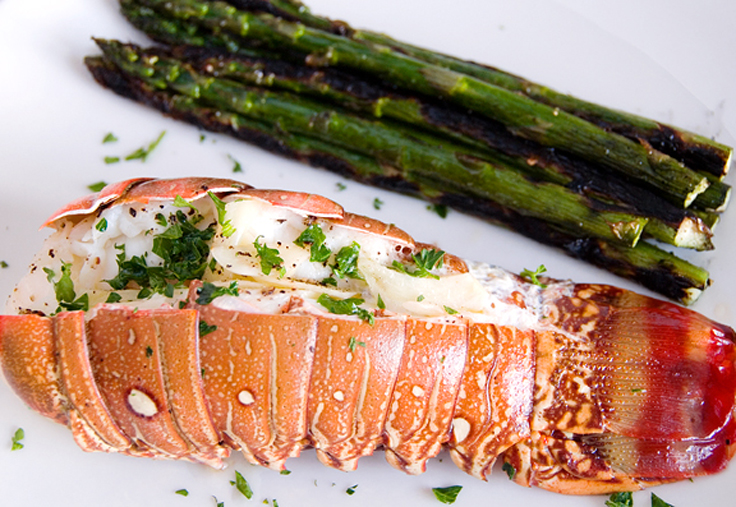 This grilled lobster is perfect for any occasion. If you don't have a lot of experience grilling shellfish, this is a quick and easy way to take lobster tails and make them better than you thought possible.
Recipe via lobsterhelp.com
Marinated London Broil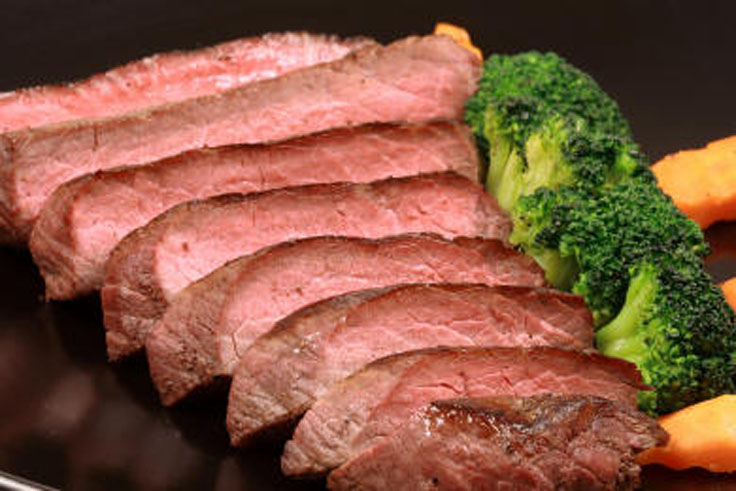 This classic recipe for London Broil is marinated in wine and vinegar which makes it extra tender. If you really want to make it authentic try getting a Flank Steak.
Recipe via sophisticatededge.com
Homemade Steak Sauce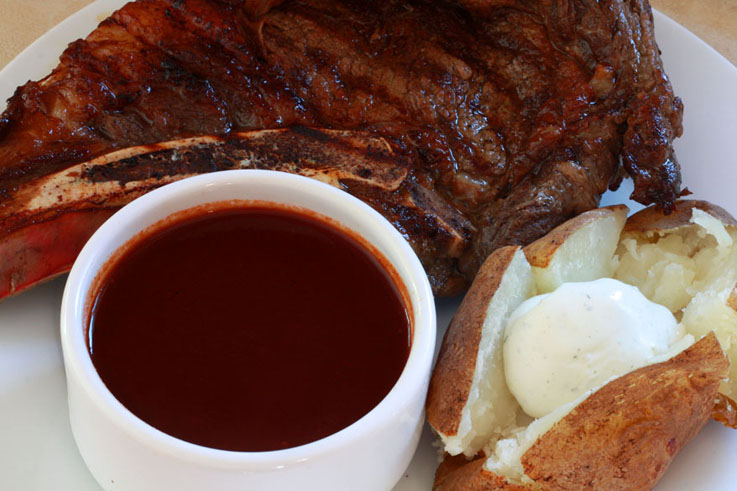 The best part about making your own steak sauces is that you can adjust the ingredients for your own liking. And you can use it for other purposes. Don't forget to sip some red wine, to fulfill this enjoyment.
Recipe via daringgourmet.com
Herb – Crusted Filet Mignon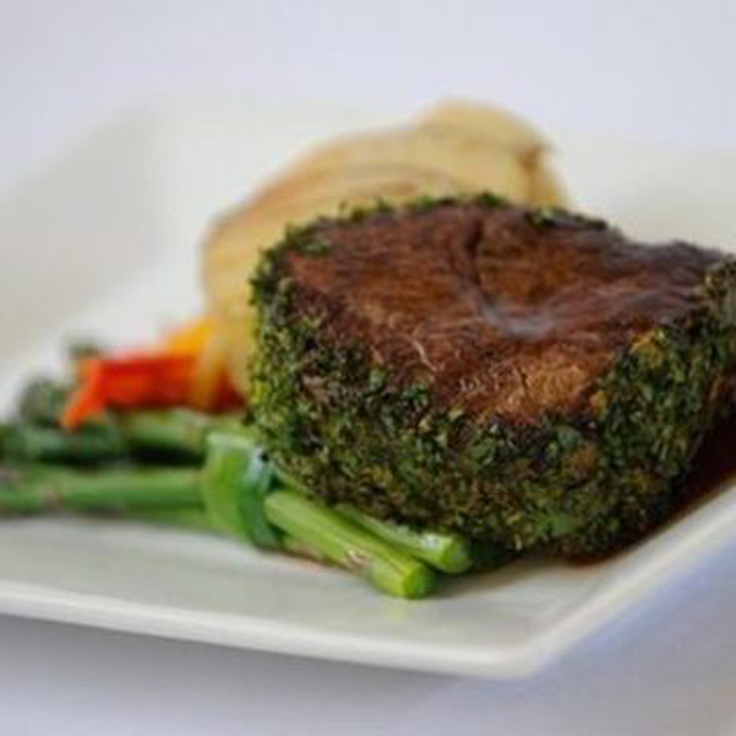 What can be better than fillet mignon? It's delicious and tender. This recipe calls for dried herbs though you can substitute with fresh herbs instead. If you are going to do so, double the amount that the recipe requires.
Recipe via lovewithfood.com
Peppered New York Strip Steak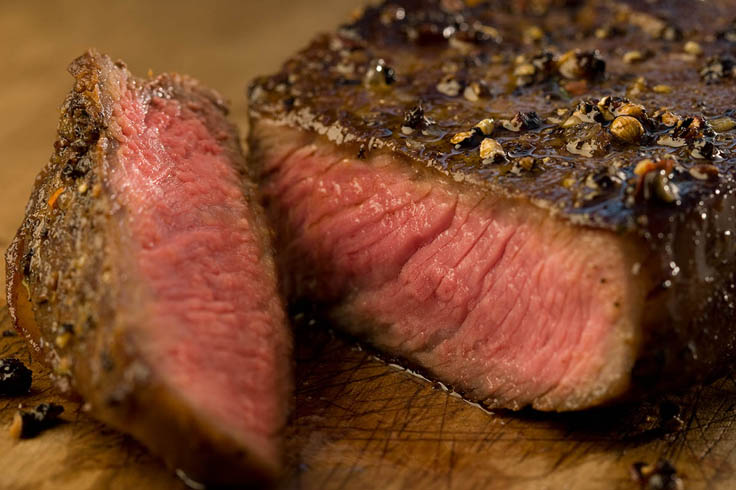 Spice up a New York Strip Steak. The secret is to use cracked peppercorns, not ground. That solid pepper flavor is what makes this steak so great.
Recipe via pohuski.com
Herb And Garlic Lamb Loin Chops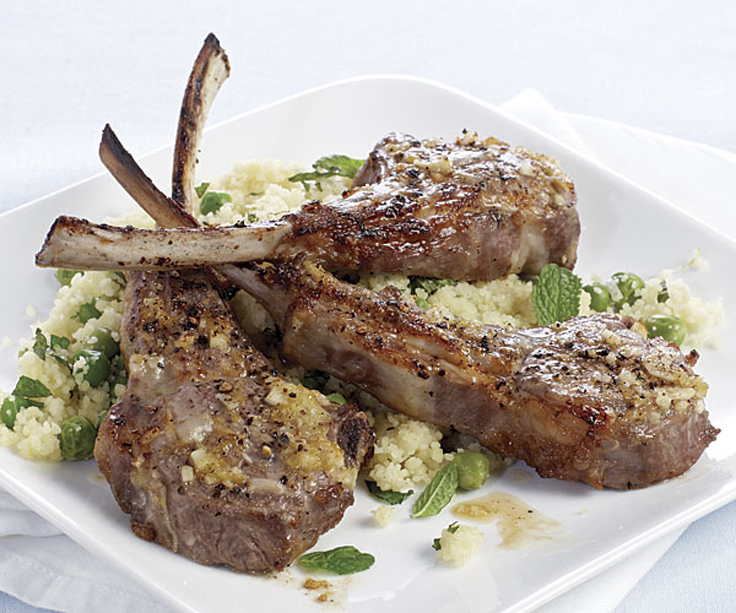 This lamb recipe has a very Greek-style to it. These lamb chops are loaded with tenderness and flavor. Be sure to get the loin chops versus regular lamb chops.
Recipe via finecooking.com
Michael Jordan's 23 Delmonico Steak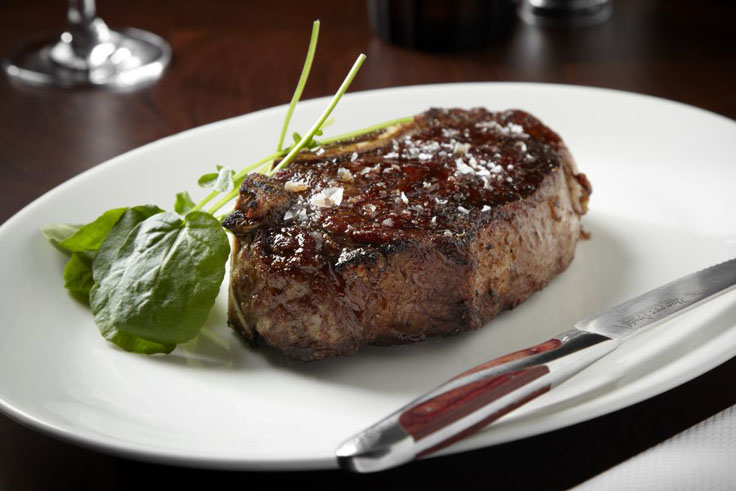 23 is Michael Jordan's famous Chicago restaurant. This is their recipe for the Delmonico Steak. This is a fantastic grilled rib-eye, our personal favorite.
Recipe via foodrepublic.com
Bearnaise Sauce
This is a classic sauce that goes well over most grilled dishes. This is one of the most versatile sauces in the world.
Recipe via uktv.co.uk
Cowboy Steak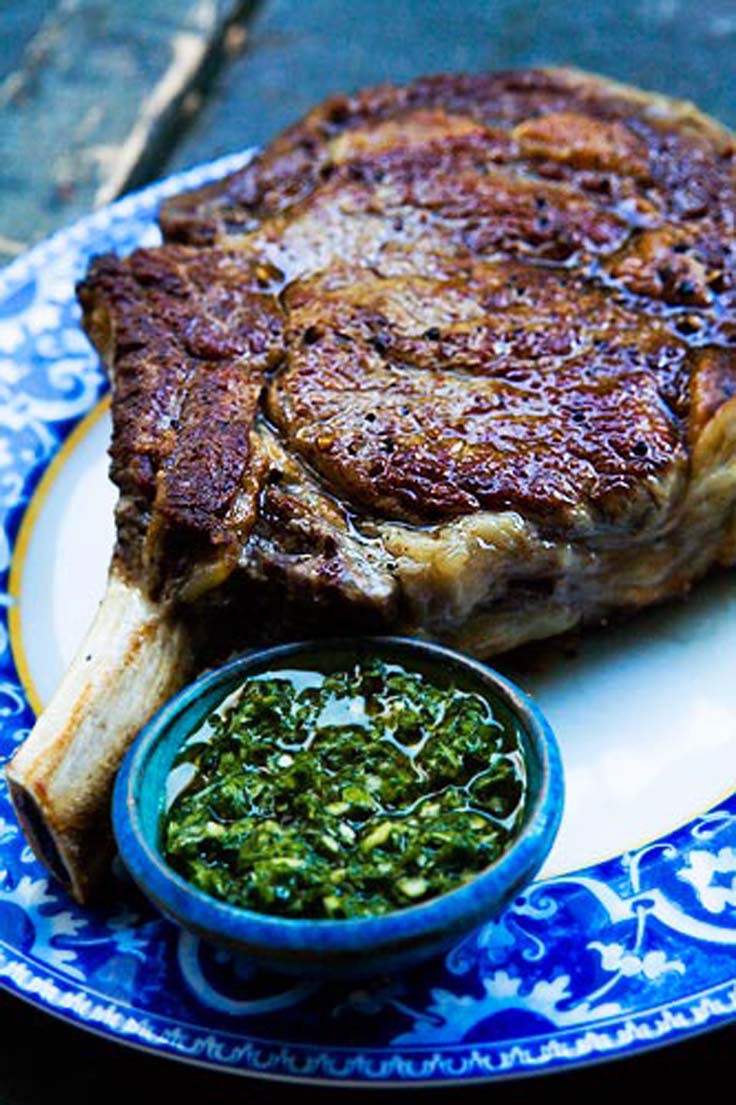 This is a fantastic way to add a southwestern flare to a porterhouse steak. With a quick sear on the grill, the chipotle paste is locked in making this dish very flavorful.
Recipe via simplyrecipes.com
Mustard – Crusted Beef Tenderloin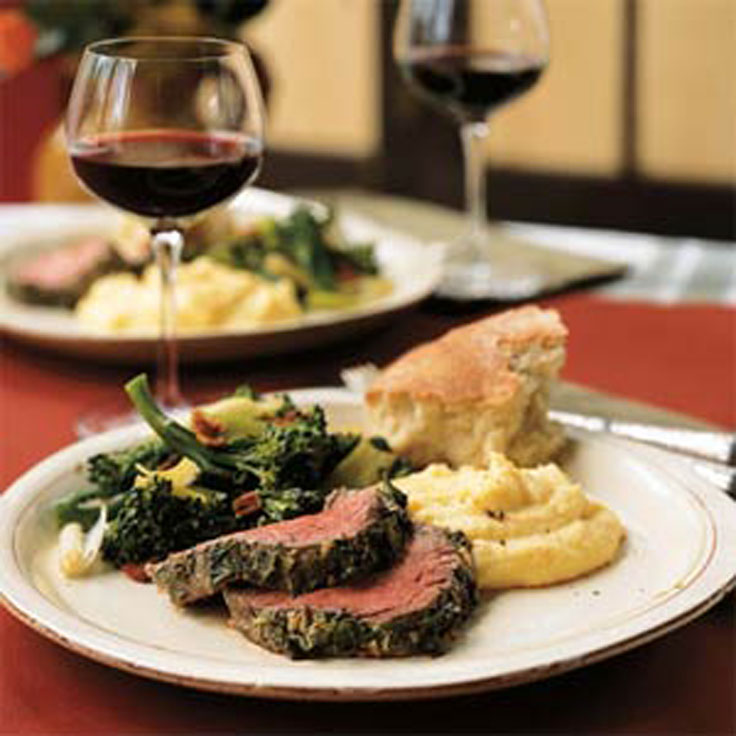 If you really want to impress your guests, this is the recipe for you. This beef tenderloin is lightly seasoned and then served up in a great mustard sauce that will make you look like a real chef.
Recipe and Photot credit to myrecipes.com