The Thai cuisine is one of the most popular and there is a good reason why – it is full of delicious recipes that contain many ingredients, but most often chilies, shrimp, fried rice, lime juice and garlic. What makes this cuisine so special is the spiciness!
If you are fan of the Thai cuisine and you're also following the vegan lifestyle, you won't find it hard to find vegan – friendly meals in Thai restaurants, but it is also easy to cook them at home. Check out our list of ten recipes – some of them take even less than 30 minutes to be ready!
1. Thai Green Curry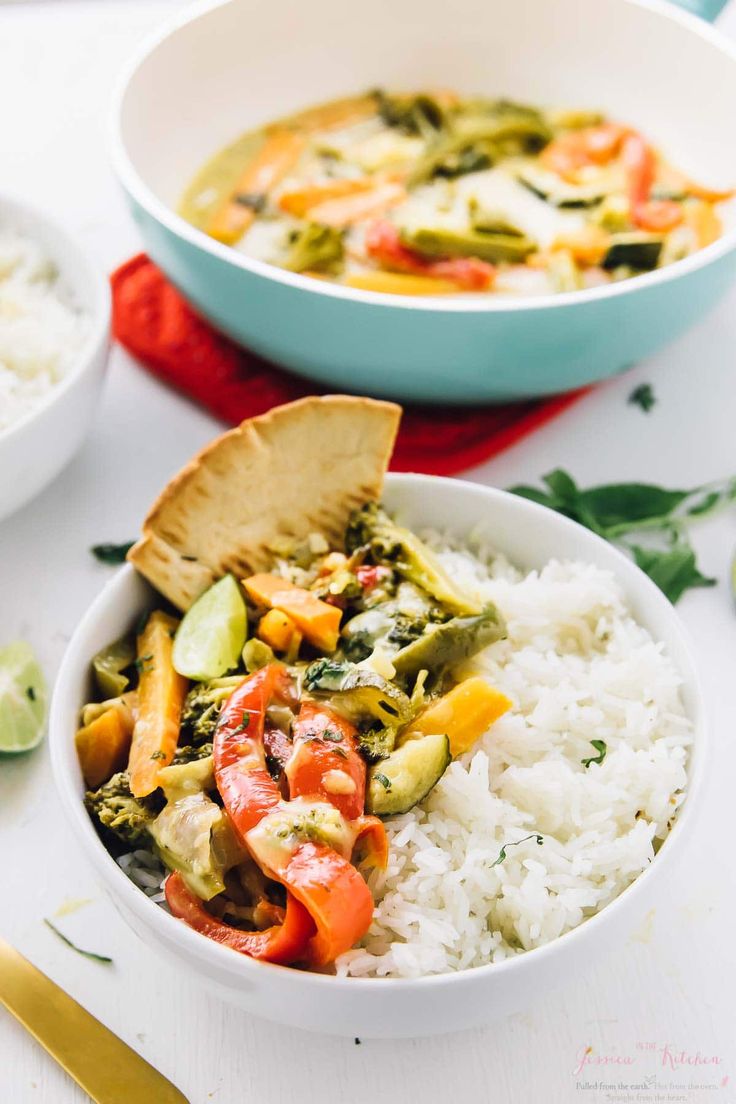 via jessicainthekitchen.com
One of the best Thai recipes ever – the Thai Green Curry is a must for everyone who wants to combine the vegan and the Thai cuisine. It is really easy to prepare this dish and one of the best things about it – besides being super delicious – is that it takes 30 minutes to be ready, which kind of makes it a perfect recipe, right?
2. Thai Carrot Salad with Curried Cashews
via minimalistbaker.com
Peanut sauce is amazing, but have you tried curried cashew? This dressing isn't something you get to try in every restaurant, so preparing it at home can leave you pleasantly surprised! It goes really well with the salad of the rest of the recipe, which is made of kale, carrots, curried (spiced) cashews and onions. It is an amazing food combination!
3. Thai Red Curry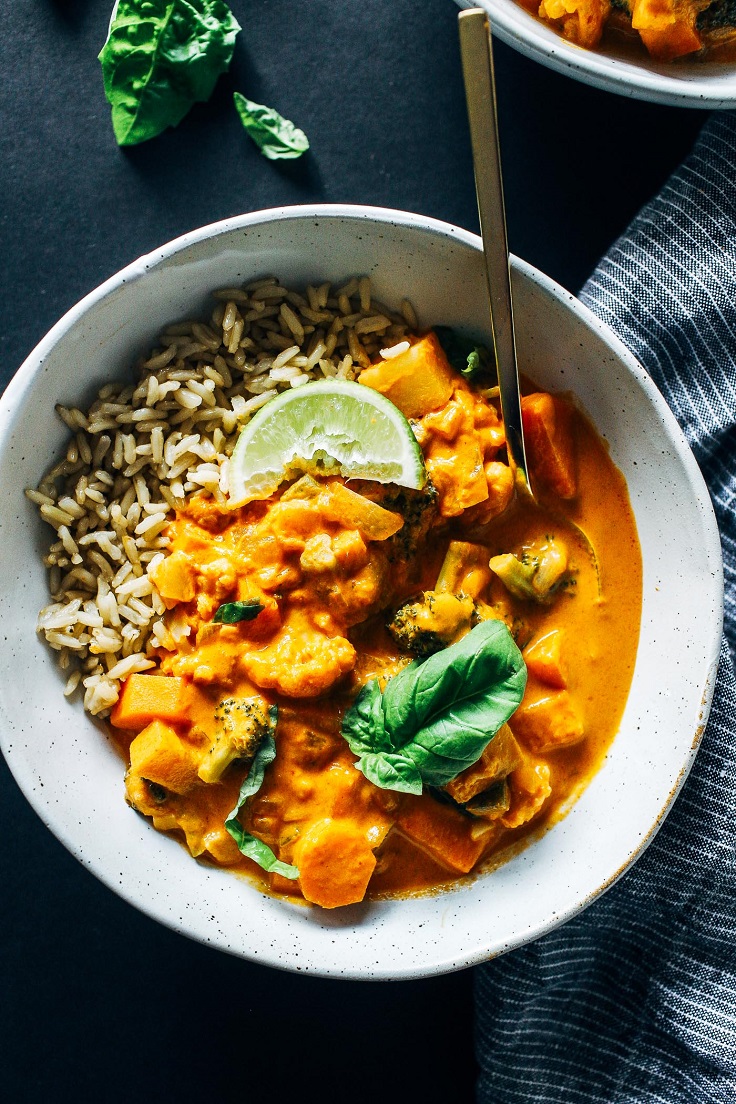 via makingthymeforhealth.com
The Thai red curry is a famous recipe and it can be vegan – friendly as well. This dish contains so many healthy and delicious ingredients at the same time and we're pretty sure that you would like some more of the tasty Thai red curry. It includes broccoli, cauliflowers, brown rice, carrots, potatoes… And we're just writing few of the ingredients!
4. Thai Coconut Soup
via cilantroandcitronella.com
Coconut milk is an amazing drink and if you think so, we have good news for you – there are plenty of recipes that include it in the ingredients! One of our favorite vegan soup recipe is exactly this one and what you're really going to like about it (besides the coconut milk!) is the short time it takes for the soup to be ready – 15 minutes!
5.  Thai Sweet Potato Curry
via pinchofyum.com
Sweet potatoes are a great alternative to the regular potato, as they are more healthy and can help you more in losing weight. They can perfectly fit into the Thai cuisine and here's one recipe that proves it – creamy dish of sweet potatoes, curry paste, spinach, shallots – just name few of the tasty ingredients that this super easy recipe includes!
6. Pad Thai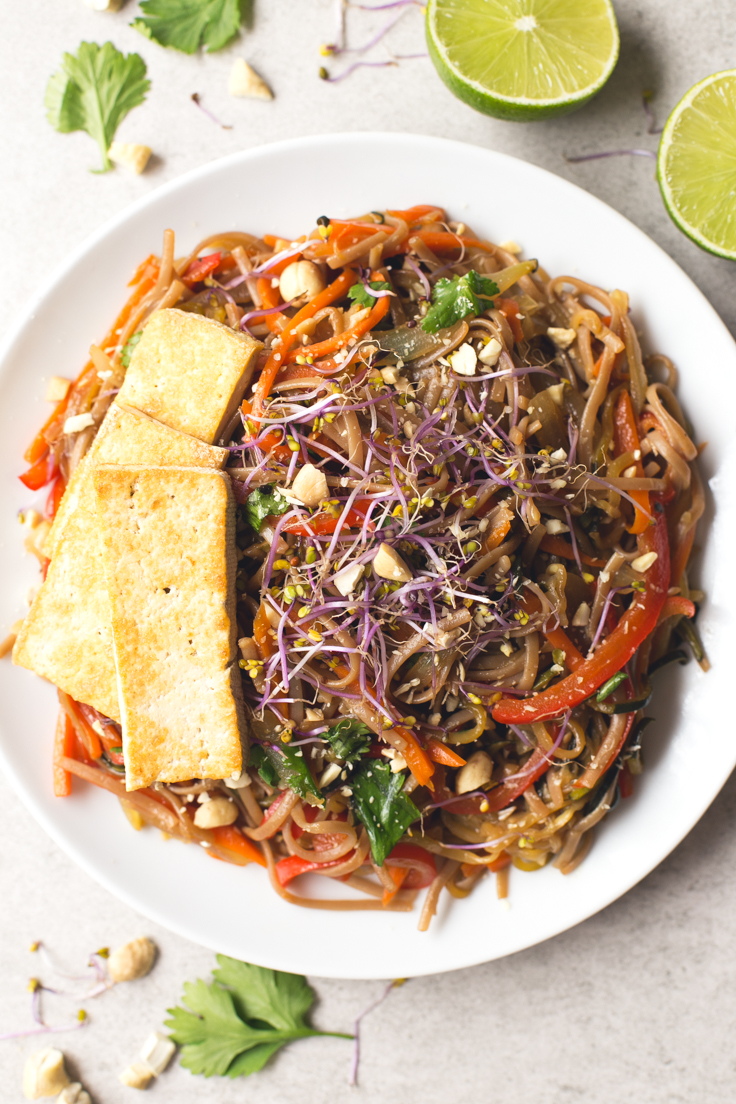 via simpleveganblog.com
This Pad Thai recipe is the perfect combination of tofu and buckwheat noodles! Of course, if you're not a fan of this type of noodles than you can use other veggies and when it comes to the spicy part of the recipe, it is used cayenne powder. However, if cayenne isn't your thing, feel free to use Sriracha sauce, hot pepper or other ingredient to make the dish spicy.
7. Lemongrass Chickpea Thai Green Curry
Full with so many tasty ingredients, this dish will certainly leave you feeling full and satisfied with your lunch or dinner choice. Preparing the Thai green curry requires more ingredients in order to achieve the Thai taste, so make sure you got all that it needs in your kitchen. It will take you about an hour to have it all ready and make sure to serve the dish garnished with cilantro and hot sauce.
8. Vegan Thai Soup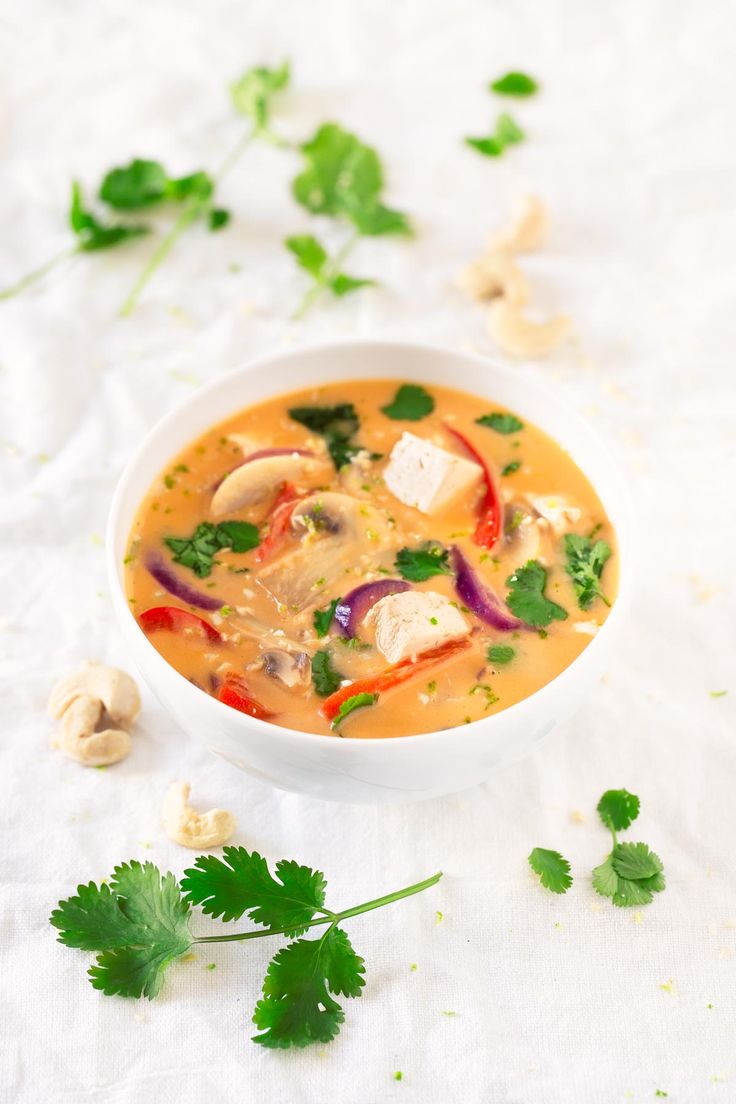 via simpleveganblog.com
Here's another recipe that is ideal for those of you who love coconut milk – it is the main ingredient in the soup! However, if you're not really into it just switch to more vegetable broth or plant milk by your choice. It also contains chilly, but this too can be changed – you can use other spicy ingredient or not use anything spicy at all! Either way you choose it, this soup is going to taste amazing.
9. Thai Quinoa Meatballs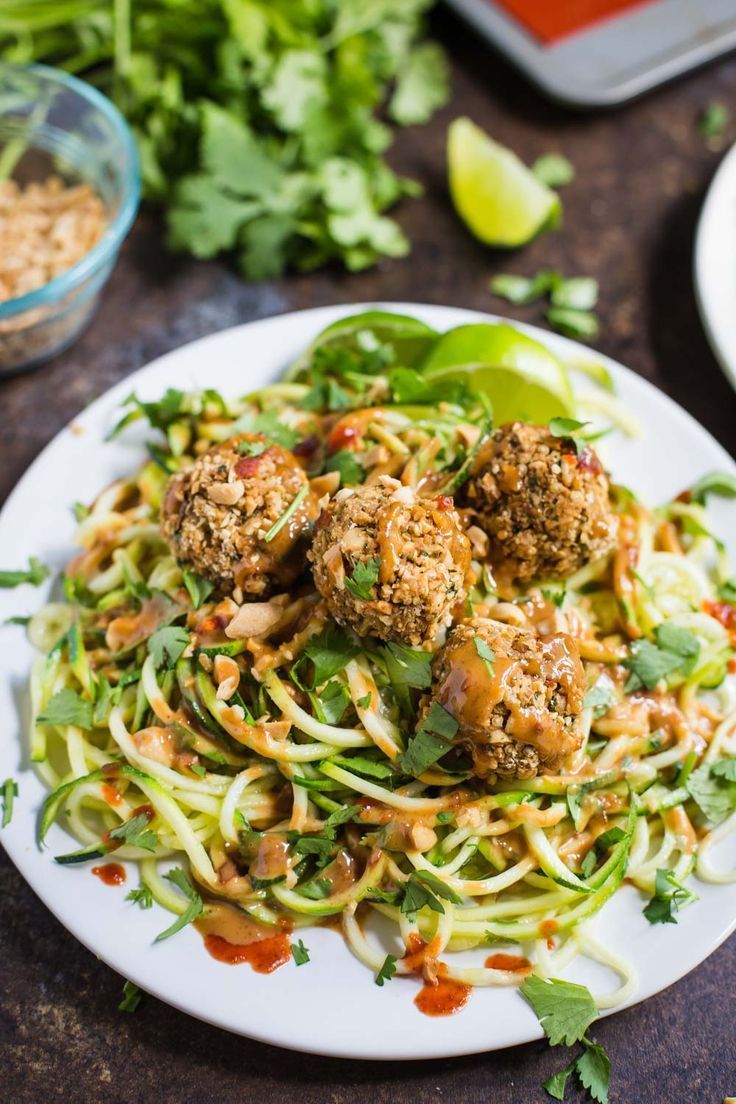 via bbritnell.com
There are many meat-less recipe for meatballs, and this one is one of our favorite vegan – friendly recipes. The two main ingredients behind these vegan meatballs are quinoa and chickpeas, cooked with different sauces, herbs and other ingredients. Serve together with carrot ribbons and zucchini and add ingredients according to your taste – olive oil, salt, pepper, whatever you like in your side dish!
10. Peanut Sauce Spaghetti Squash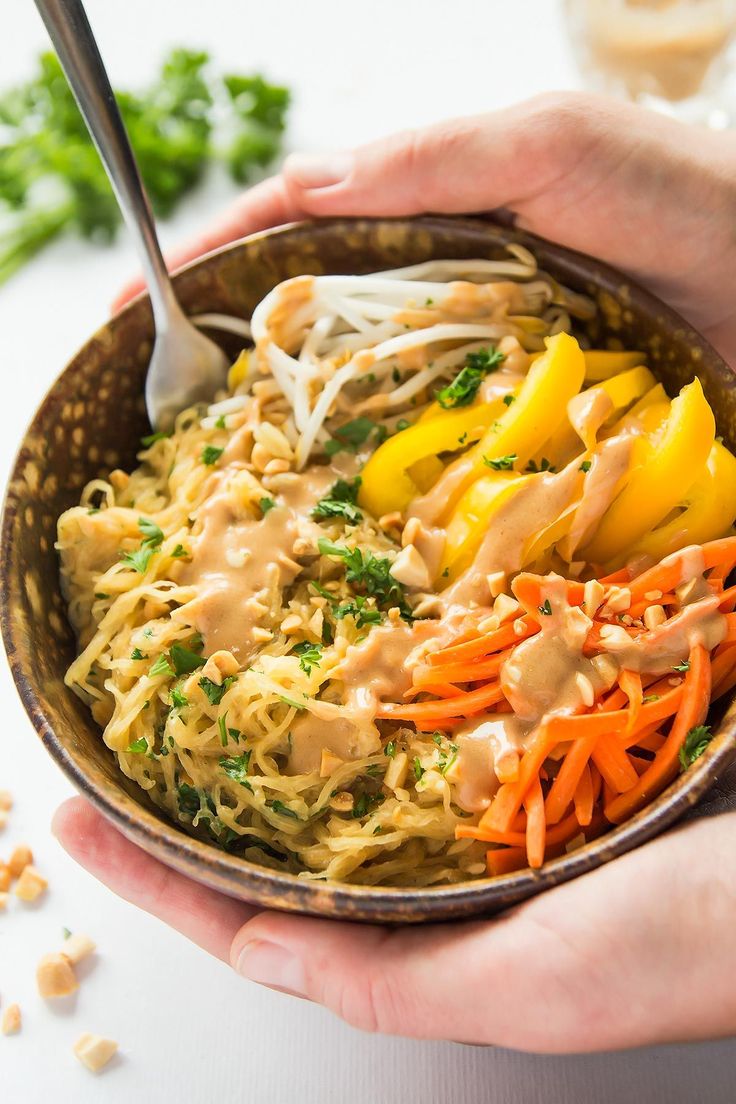 via leelalicious.com
Losing weight and forgetting pasta are two things that many people don't want to meet in one sentence! We totally understand – pasta is truly one of the most beautiful dishes in the world, but coming up with delicious alternatives isn't hard. We recommend you to try spaghetti squash and in this case – the Thai way. Eat them with peanut sauce (which is also a great dipping sauce!) and you won't think about the more caloric pasta dishes!
SaveSave