A nice way to add a splash of color to your wardrobe is with jewelry, like a big bangle bracelet. The neat thing with these bracelets is that they are so easy to put on unlike bracelets with clasps. And due to their size, wearing one is quite enough, while with thinner bracelets, you might feel the need to put on more so they could be noticeable. You might have some bangle bracelets that have become boring with time or you never bought some because you didn't think that they would suit you. With our list of top 10 bangle bracelets tutorials, you can give your old bangle a new life or make a lovely new one from scratch.
Metal Cuff Bracelets With Suede Cord
At one time wearing it was fun and fashionable to wear many thin metal bracelets. If now you are left with tons of such bracelets, use them to make several new bangles by weaving several of those bracelets together with suede cord.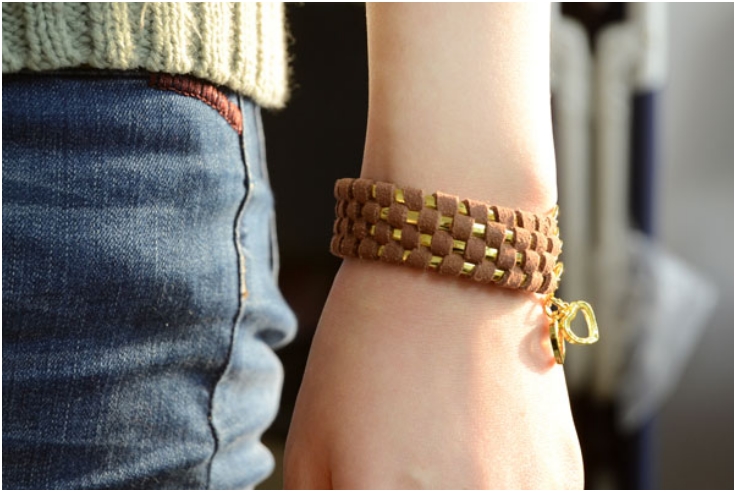 via lc.pandahall.com
Embroidered Bracelet
You don't need to upgrade an old bangle. You can make a new one from scratch. Here is one made from the cardboard tube that was then embellish with embroidery floss. Now, this is one fun looking bangle.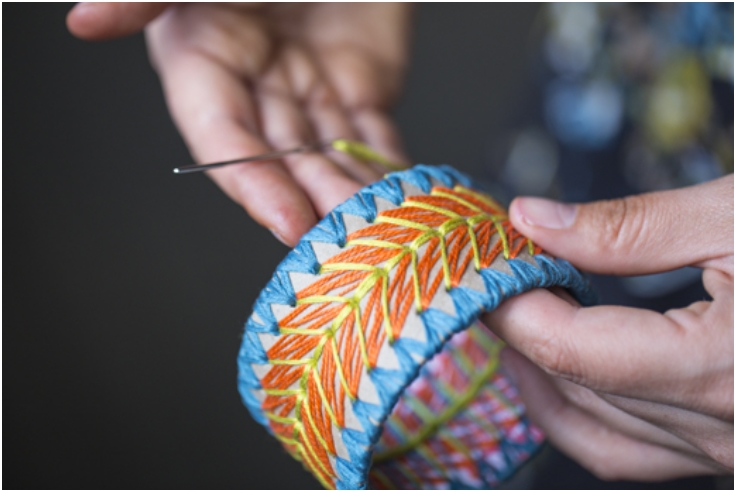 via whimseybox.com
Empty Paper Towel Roll Into Yarn Covered Bracelet
Here is another recycled bangle. This one is from rolled paper towel roll. You fold the roll into a circle large enough to fit our hand trough and then you can wrap it in yarn of any color and make any pattern you like.
via thekraftfarm.com
Easy Knit Summer Bracelets
Bangles are usually made from wood or hard plastic, so they are not very suitable for kids, since kids can easily hurt themselves with the bracelet. But, here is a soft version of the bracelet, suitable for all ages and ready to be worn at any occasion.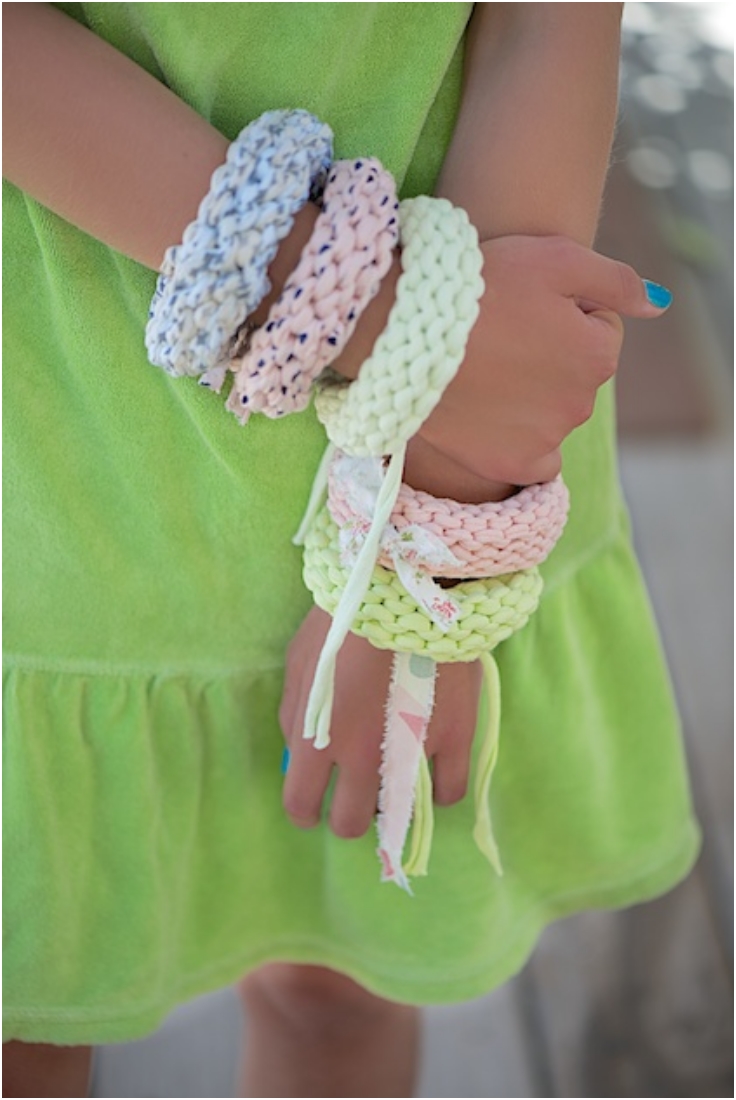 Plastic Cord Woven Bangles
You might have seen a similar bangle at the jewelry store with a price tag of over a hundred dollars. With this tutorial you can make one just like it with just a few plastic cord and some glue. All you have to do is choose your colors.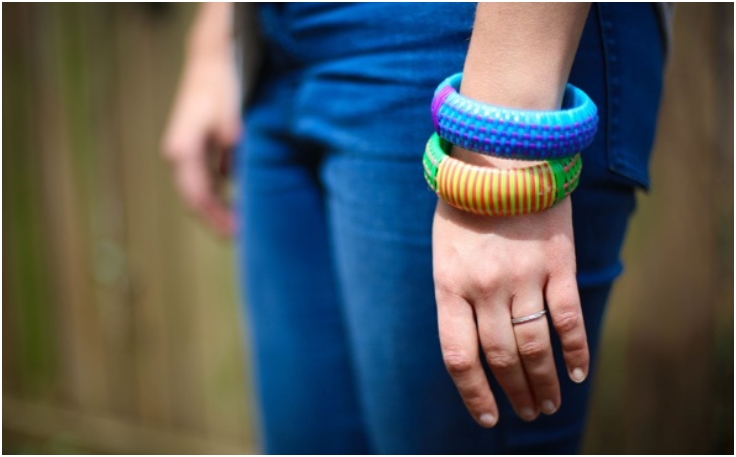 via sheknows.com
From Rags to Riches Bangles
Have some old torn up pieces of clothes that you still haven't thrown away? Then take those with your favorite color or pattern, tear them into ribbons and use those to make yourself some bangles perfect for partying or a casual afternoon gathering.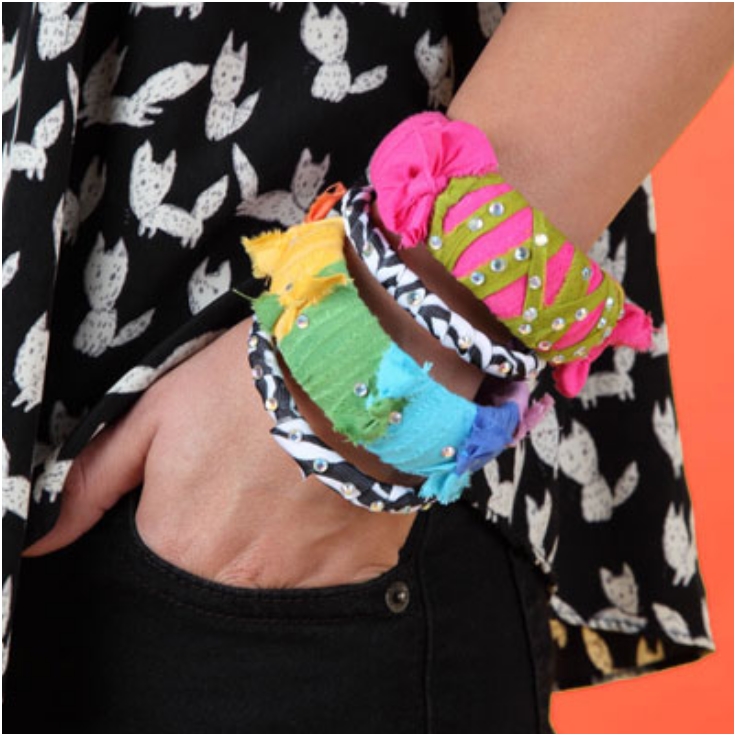 Pipe Bangle
If your style is leaning towards the free bohemian look, then you will love this bangle and the pattern woven into it. And the best part is that is made from recycled material, namely a cutout plastic PVC pipe.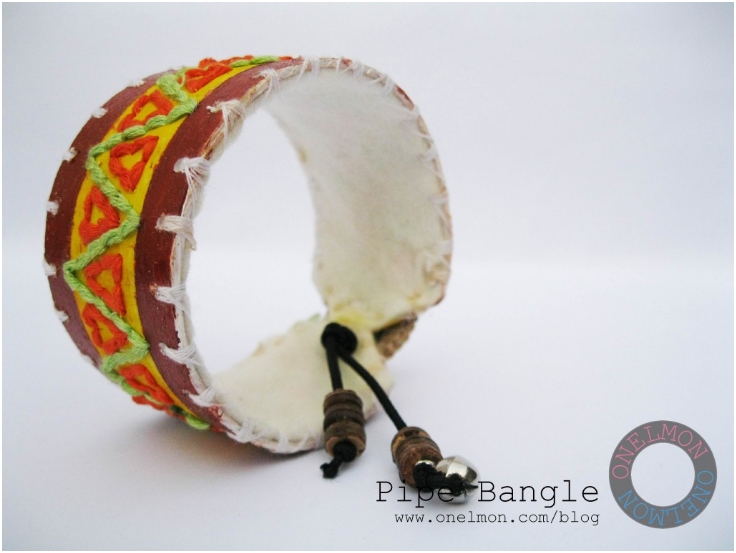 via onelmon.com
Faux Metal Rope Bangle
Would you believe that this metallic looking braided bangle is actually made from an ordinary yarn? It is amazing what you can do with a little creativity, hot glue and a metallic spray paint. If you want a more elaborate look, try a more complicated braid.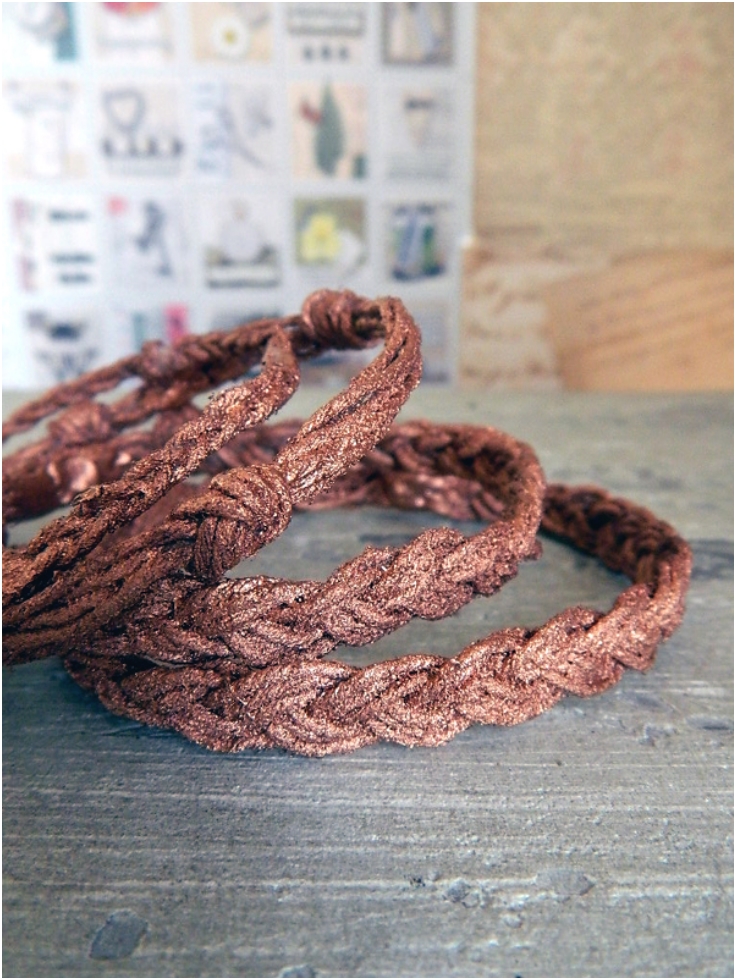 Ribbon Wrapped Bangle
Here is a way to improve our bangle in minutes. You just wrap it in a lovey, wide ribbon and tie a bow at the end. This is perfect for those times when you need juts a bit of color that will make you stand out at a fancy party.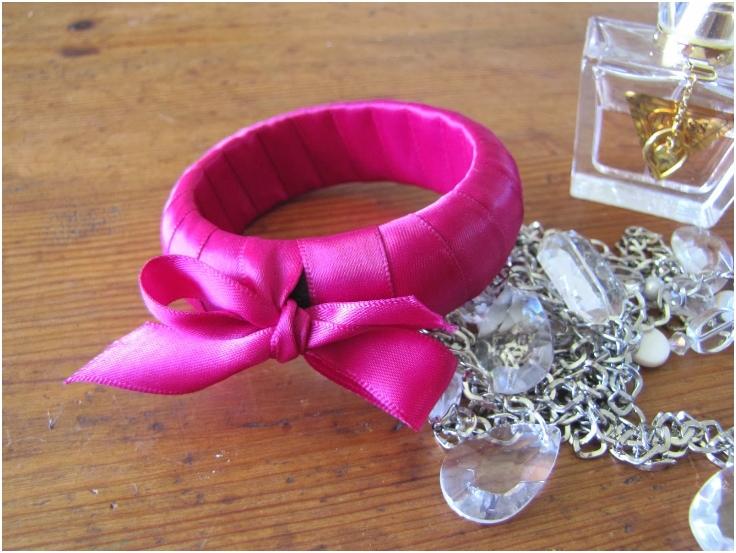 via confettiworkshop.blogspot.com
Utility Cord Bangle
Although a knitted bangle was already shown, this is taking it to the next level. By adding a simple thing like a chain or a string of beads into the already lovely knitted pattern, you turn the bangle form fun to chic and elegant. So, never stop experimenting.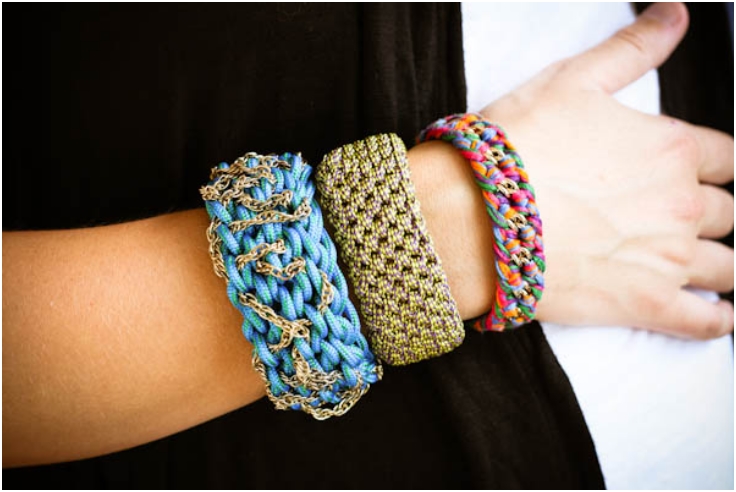 via blogalacart.com