Winter is here (GOT reference), and with that the accessories we can't leave the house without – our parkas, hats, shawls, and mittens.
But, have you ever needed a more fashionable alternative when it came to the hats? Like, something that looks cuter and keeps your head and ears warm at the same time?
Well, look no further, as we've compiled a list of the top 10 cutest and warmest headbands you can make yourself! While they're not difficult to make, creativity is a must here (but we're assuming you'll have no problem with that since you've clicked on this link).
So, get your yarn and needles ready, and let's get started!
Chunky Cable Knit Crown Headband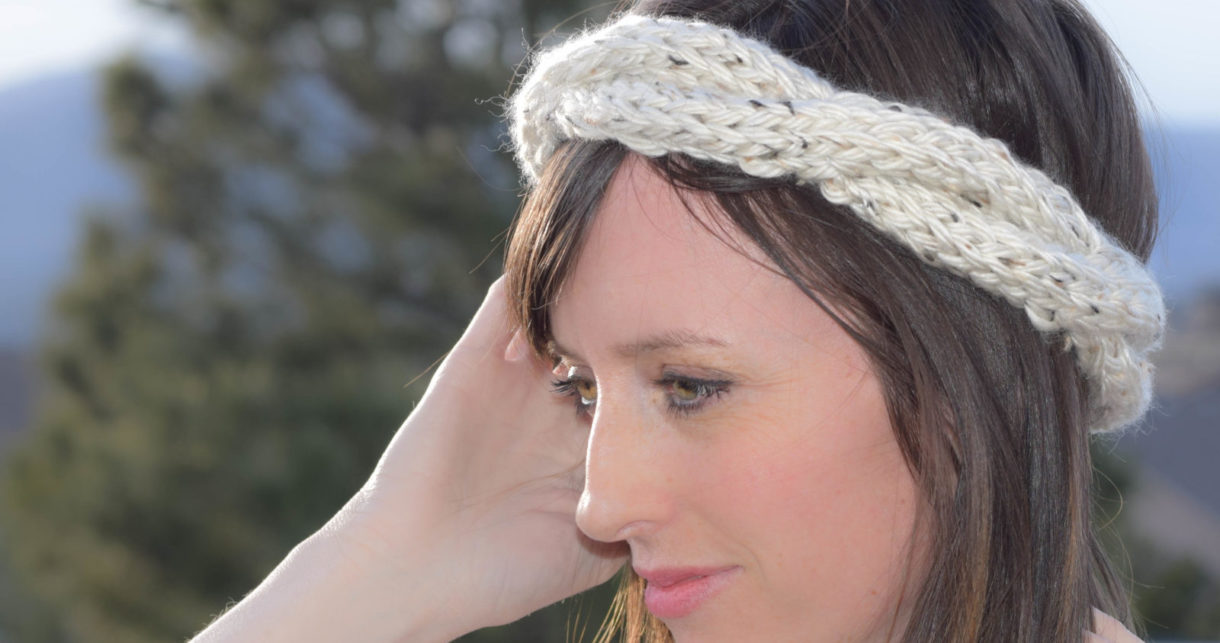 This is a fairly easy cable headband to make, and it doesn't require too many elements. If you're a beginner, you'll manage to make one just like the picture!
All you need are some knitting needles (US size 15), a Tapestry Needles for the ends, a Super Bulky Yarn, and a pair of scissors. What you need to do is to cast 10 stiches and then follow the row and the purl pattern from the DIY. Then, repeat the pattern until you create a cable that fits your head and finally, seam the ends together.
Bow Headband Tutorial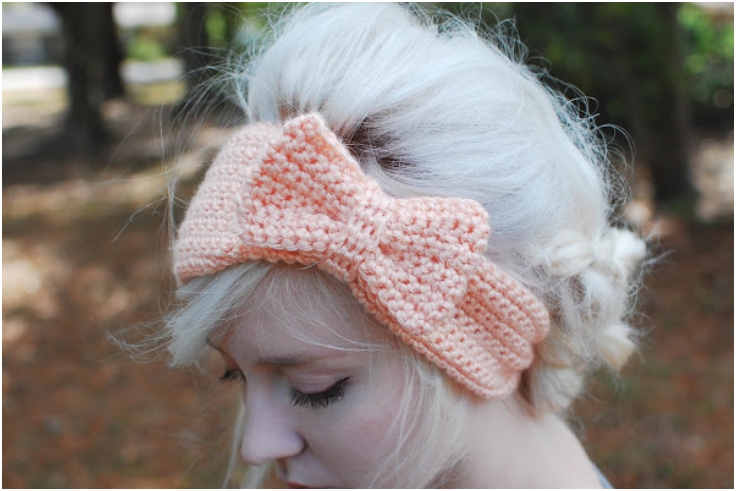 For this DIY, you'll need to make three separate pieces from the yarn – a headband, a bow, and a middle onto which you secure the bow, so you'll need to follow three separate knitting patterns.
To make this cute bow headband, you'll need some worsted weight yarn, a 5.5 mm crochet hook, three buttons for the ends, a thread or yarn and a smaller needle for the buttons, a bigger needle for weaving in the ends, and some stiches (chain, single crochet and slip stich).
Convertible Center Row Lace Headband / Neck Warmer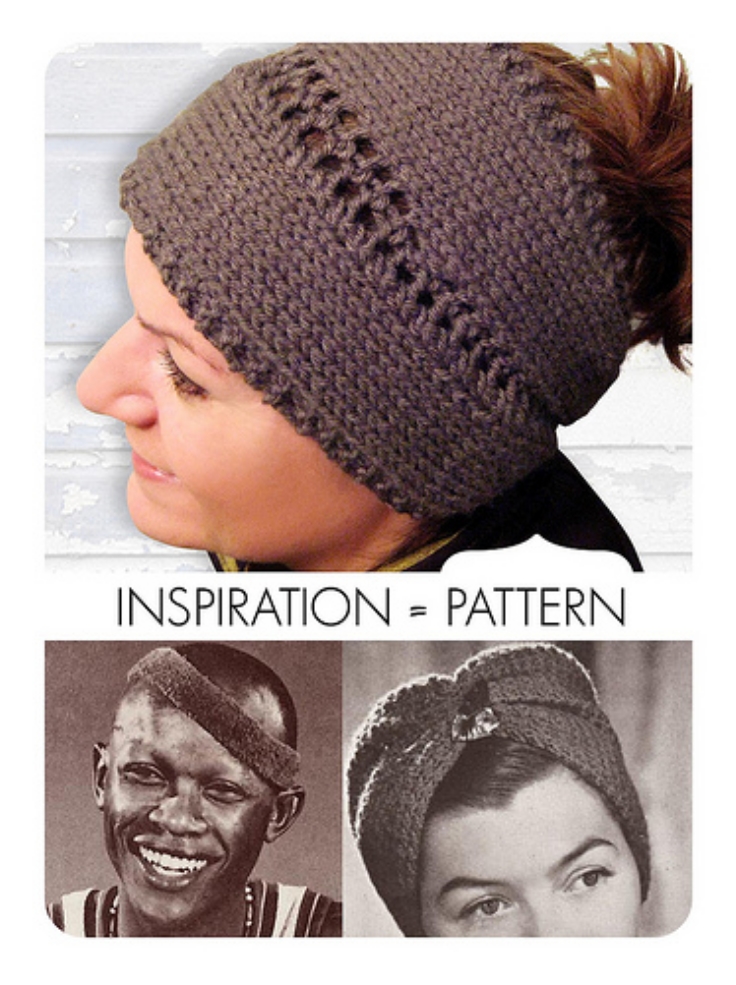 Need something you can convert to a neck warmer whenever you need to? This icon-inspired headband/neck warmer design is perfect for that. What you'll need for this is a skein yarn, straight needles (size 17), a button (1 inch in diameter), and some other notions. The detailed instructions on how to create this kind of headband are presented in the download here link that will open a pdf file with a free pattern.
Headband Ear Warmer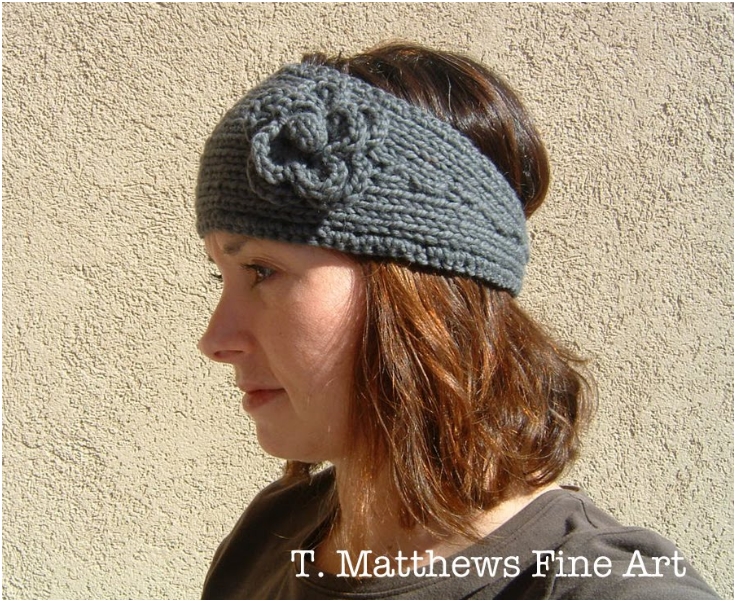 This is a headband and ear warmer that follows an increasing and a decreasing pattern, and three smaller patterns for the flower. It works with any Bulky yarn you can find, and you'll also need a pair of knitting needles (size 10), a button for the ends, and an optional Size J Crochet Hook. Just follow the directions for the patterns and abbreviations, and you'll have your ears warm in no time!
The Snake Winter Headband- Crochet Pattern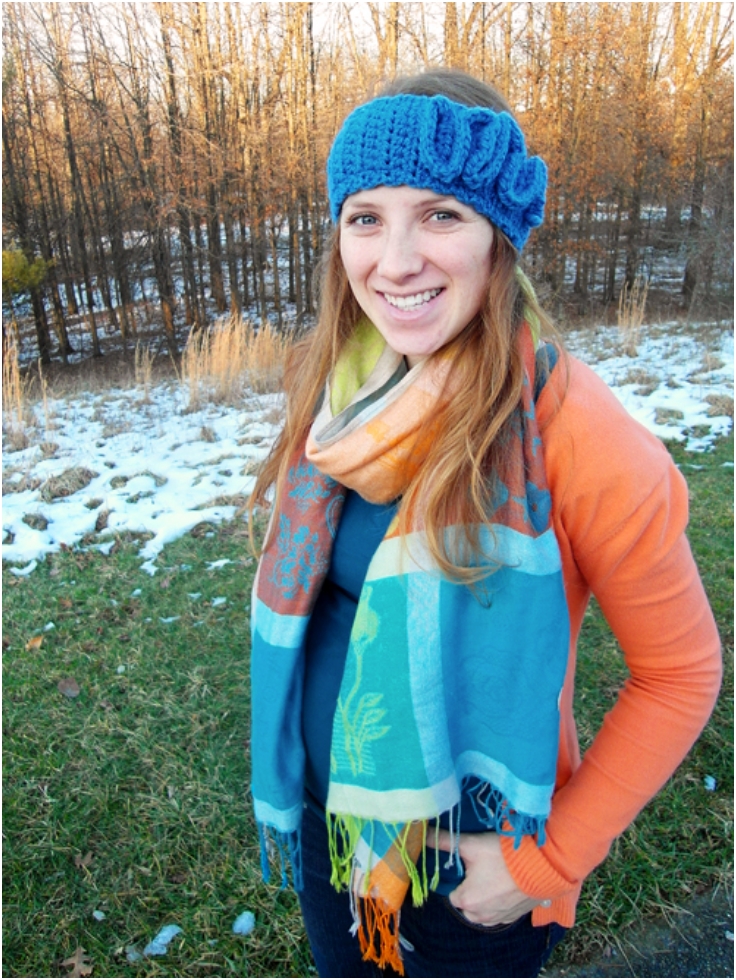 If you've been meaning to take up knitting and you've no idea where to start, this is the perfect non-challenging challenge for you, as it gives you the freedom of choosing any kind of yarn hooks you can find. You'll also need a yarn needle. Part 1 includes the knitting, and since the button is optional, Part 2 of the pattern includes one with and one without the button. The fleece comes around at the third part, and finally the snake (Part 4).
Free Crochet Headband And Cuff Pattern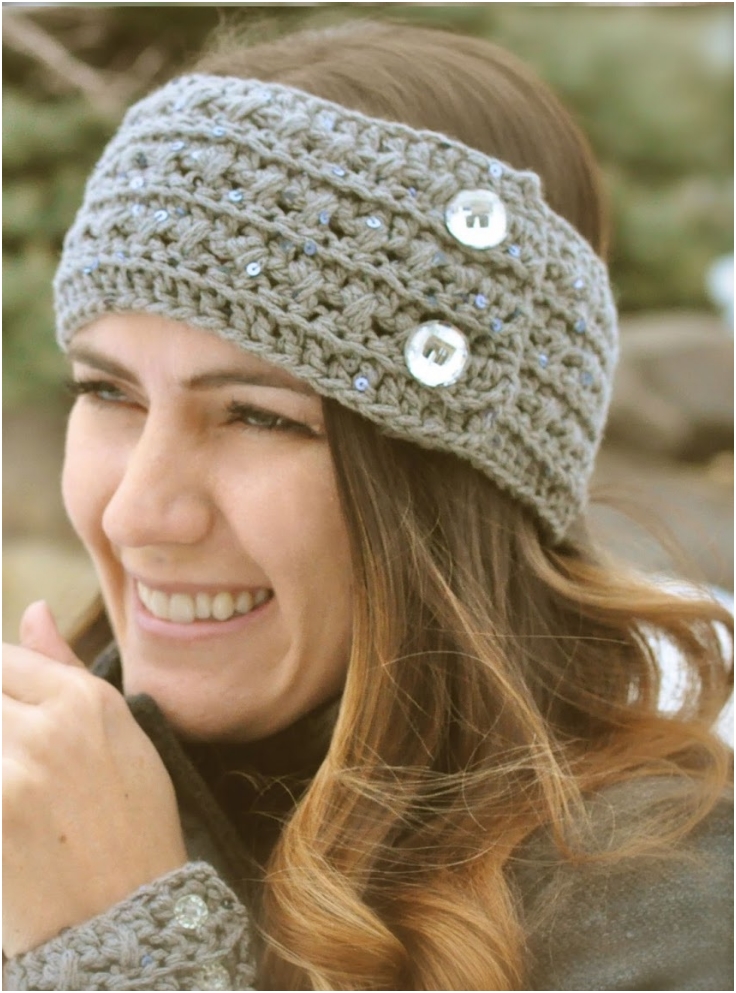 Perfect for when the cold seasons hasn't fully started yet, this headband and cuff will make sure your ears and wrists are fully prepared. You'll need a size G crochet hook, a worsted yarn, and some buttons. Before you start with the headband and cuff patterns, this DIY explains the types of stiches you'll be using, and how you'll be using them, making sure you wow your friends and family with your latest fall creation.
Vanessa Headband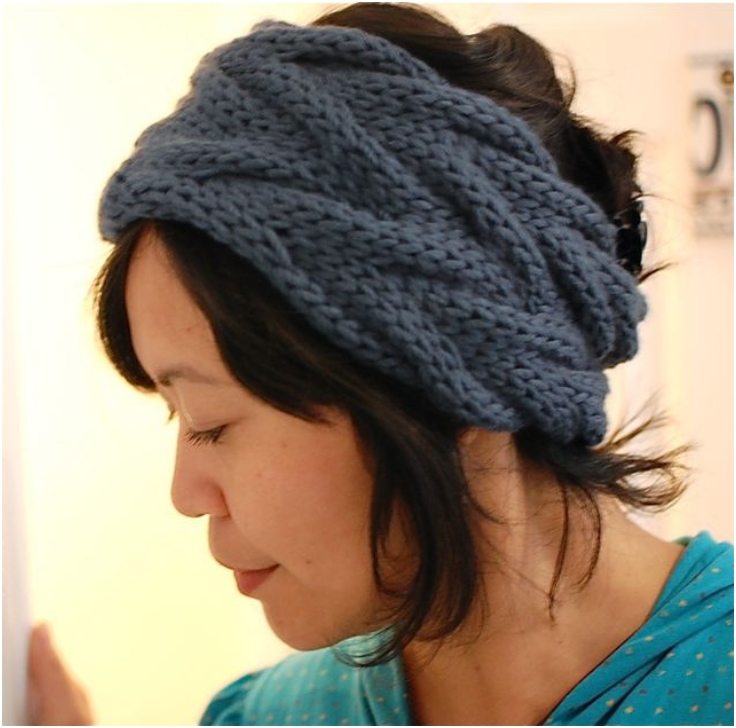 This is a cute knitting creation whose knit-and-purl instructions include both a narrow and a wide version. If the patterns seem a bit intimidating to the beginners, there is a video tutorial included on how to make the cables. Otherwise, it's a pretty quick headband to make. Step 1 and 2 are thoroughly explained in the pdf file, while the pictures give you a fairly clear idea of how the headband should look like. In the end, simply seam the ends together using the invisible seam/mattress stitch technique, and there you have it!
Half-Assed Patterns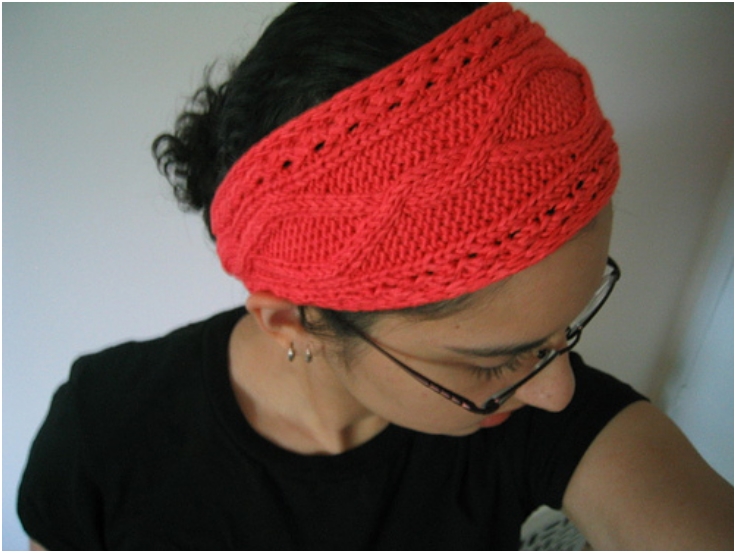 If you consider yourself an advanced beginner in knitting and you're ready for the cable patterns, than this is your next task. Take a worsted weight yarn, straight or circular needles (size 6), a tapestry needles and an optional cable one, and some pins, and start doing some magic! The pattern is described in both a chart you can print out and in line-by-line instructions if you haven't worked with charts yet.
Easy Knitted Head Wrap Pattern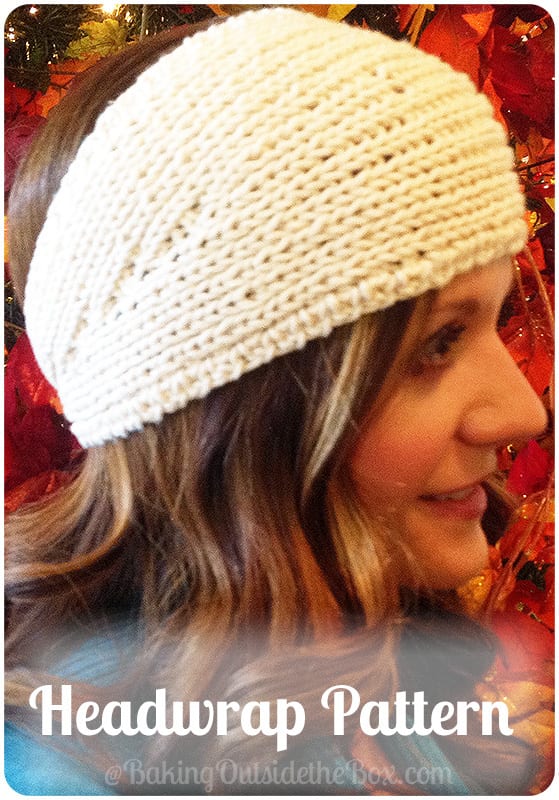 Yet another easy project for the knitting beginners! This simple but cute design is something you'll proudly show-off with all winter long. For this knitted headwrap, you'll need a Lions yarn, knitting needles (size 7), and a 1 inch button for the ends.
The DIY has a pdf file with a free pattern that includes detailed instructions on the increase, a middle, and a decrease section, making sure you're making it with confidence.
Headband in Alaska and Shawl in Vienna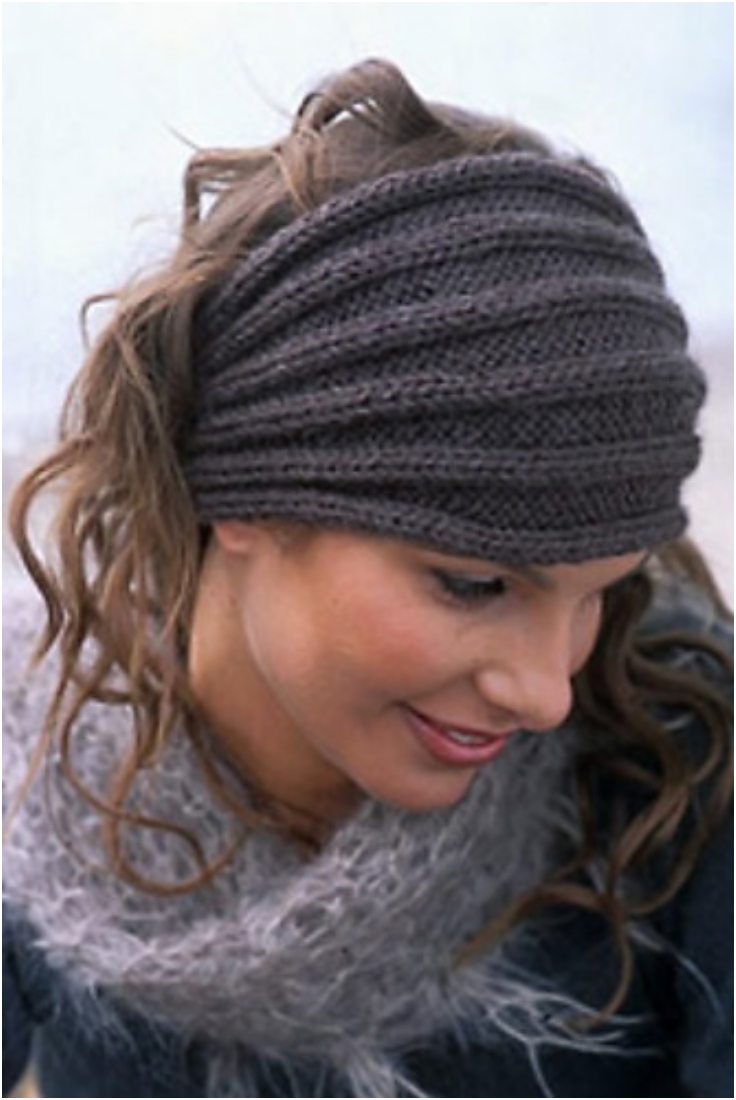 This fairly easy tutorial shows you how to fully prepare for the winter season, as it includes instructions on how to make a headband and a shawl. For the headband you'll only need a skein yarn (Drops Alaska), and a pair of size 7 needles. While the patterns are pretty easy to follow, a few videos are included with detailed instructions on how to make each of them.
Has anything caught your attention yet? We hope so, because we're waiting for your thoughts and end-results in the comments. Until next time, happy knitting!