Spring is here and the summer will come before we know it. Rising temperatures and hot weather are upon us, which means that now it's a perfect time for you to find some ways to refresh yourself in the right direction. Probably, reaching for cool beverages during the humid day isn't something new for you. But do you have some appropriate recipes on hand?! Don't worry, we've covered you with a list of the Top 10 Ways to Cool Down with Frozen Drinks that'll satisfy every taste. From cocktails and coffees to smoothies and lemonades, here you'll find drinks for every part of the day (morning, afternoon and evening)!
Frozen Blueberry Lemonade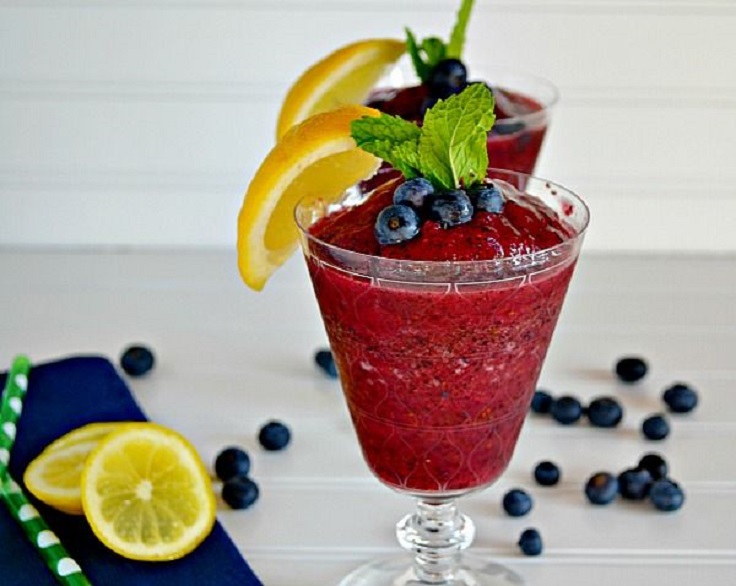 Frozen blueberry lemonade is a type of beverage which is a right choice for hot summer days, when you're spending time with your loved ones in the backyard! It's a vegan and gluten-free drink with a specific, but delicious taste as a result of the mint leaves. If you want you can add some alcohol in it, like vodka or maybe rum?! The possibilities are endless…
Spiked Frozen Coffee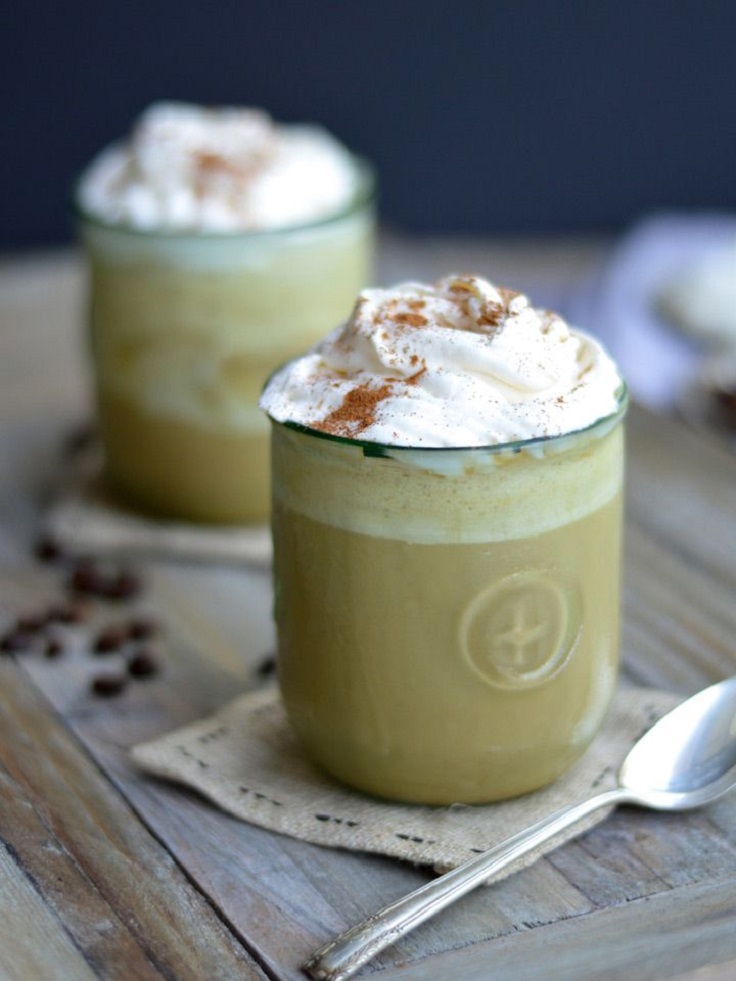 via noshon.it
There is no morning without a coffee routine, but hot coffee can be a real disaster when the temperatures are high. That's why you need a recipe for spiked frozen coffee. The best start of the day is guaranteed!
Light Frozen Strawberry Daiquiri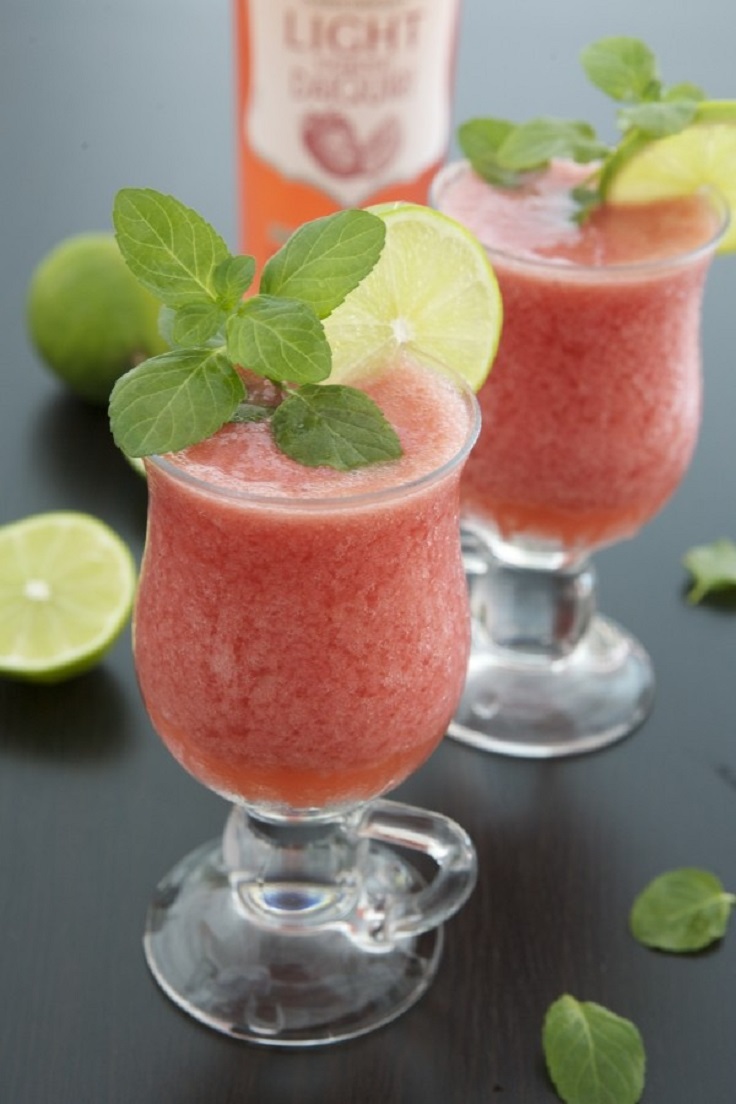 Who is for a cool cocktail in the middle of the summer?! Probably all of you! Trust us, light frozen strawberry Daiquiri is all you'll ever need. The mix of Bacardi, mint leaves, frozen strawberries and lime will come as a relief! Feel free to play with various fruits, you can't go wrong!
Frozen Lemonade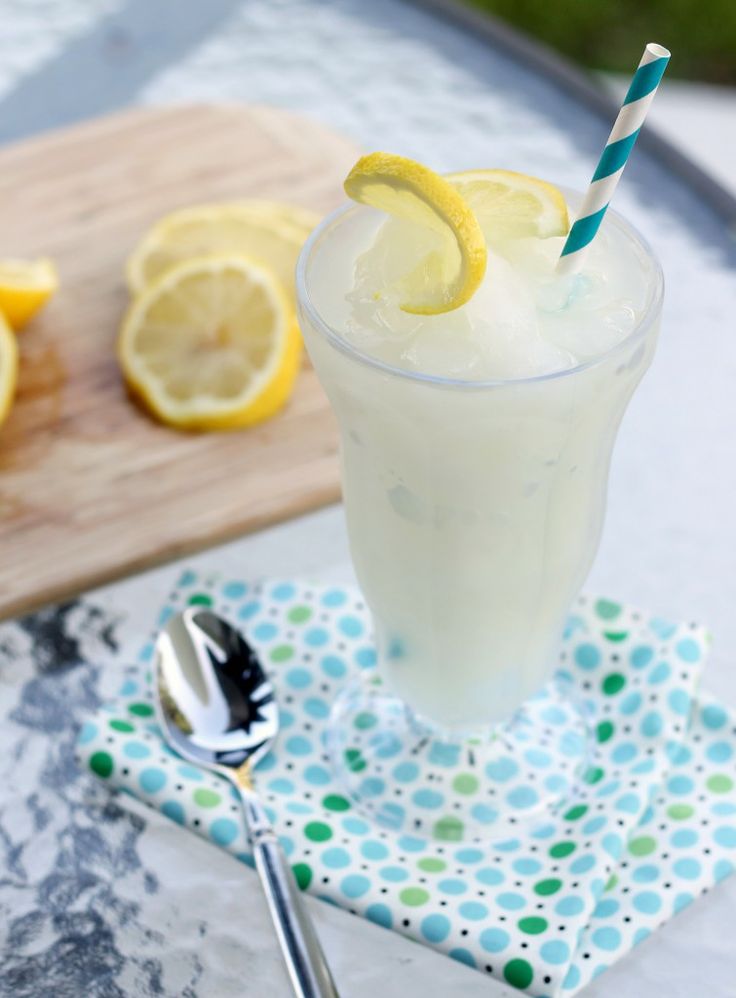 via stickafork.net
Lemonade is always welcomed, anywhere and anytime, but when it's very warm outside, this frozen beverage will surprise everyone on the table! You can choose the simple way to make it and use just a lemons, but why not to experiment?! For example, try to prepare it with limes and oranges. Mmmm, excellent!
Frozen Colada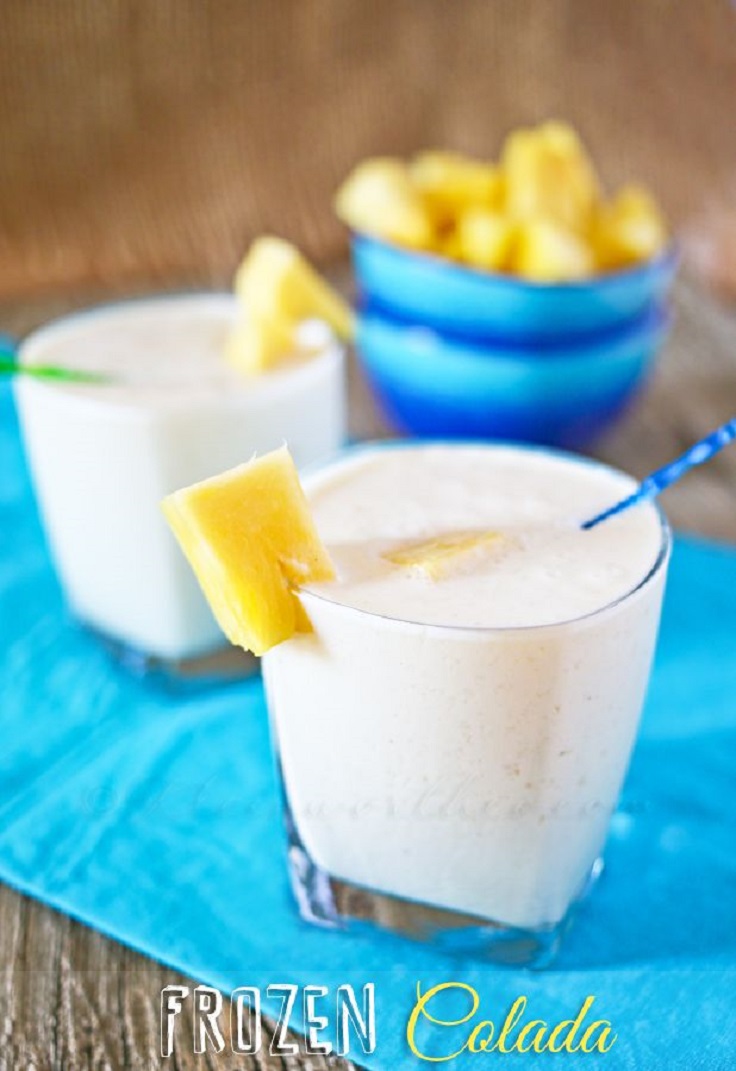 via kleinworthco.com
The mix of rum, coconut and pineapple is well-known as Pina Colada and you must admit, it's a mind-blowing cocktail. But, when you add ice in it, this beverage is becoming clear perfection that's loved everywhere in the world. Serve it to people you love and care and enjoy in the memorable night you'll never forget!
Frozen Fruit Smoothie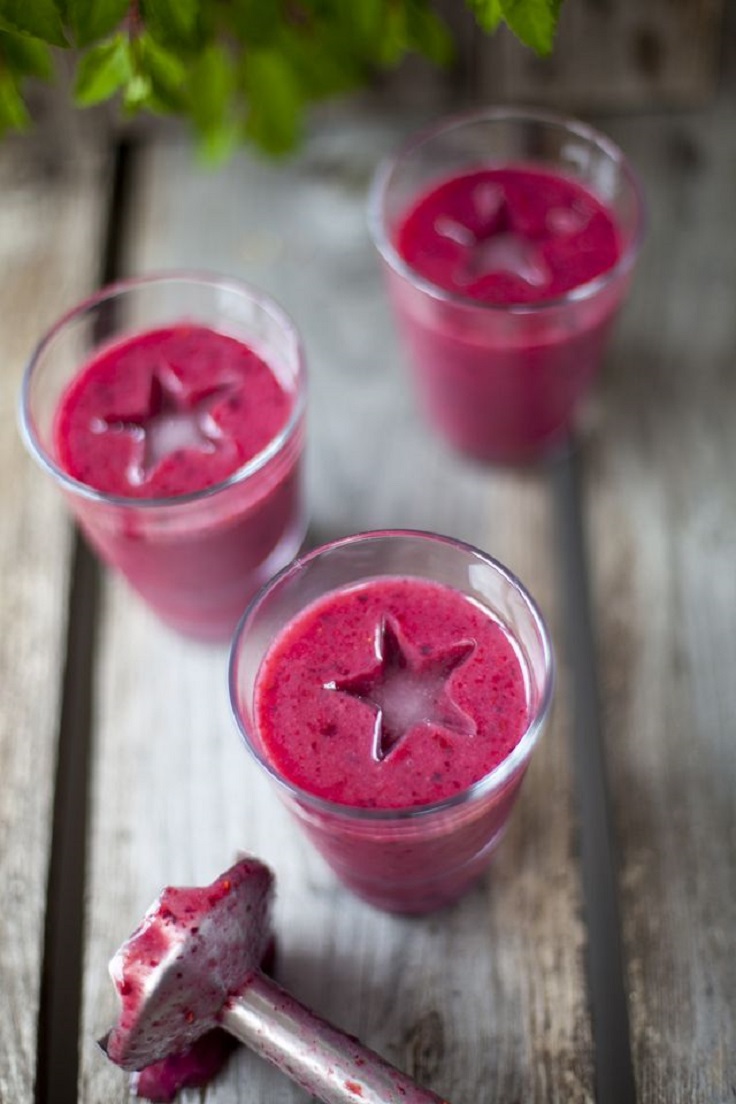 via donalskehan.com
Start your morning rituals with a frozen fruit smoothie that'll energize you all day long! This idea is a pure mixture of various berries, banana and apple juice. Completely delicious and out of the ordinary kind of smoothie, you must try it!
Frozen Cosmopolitan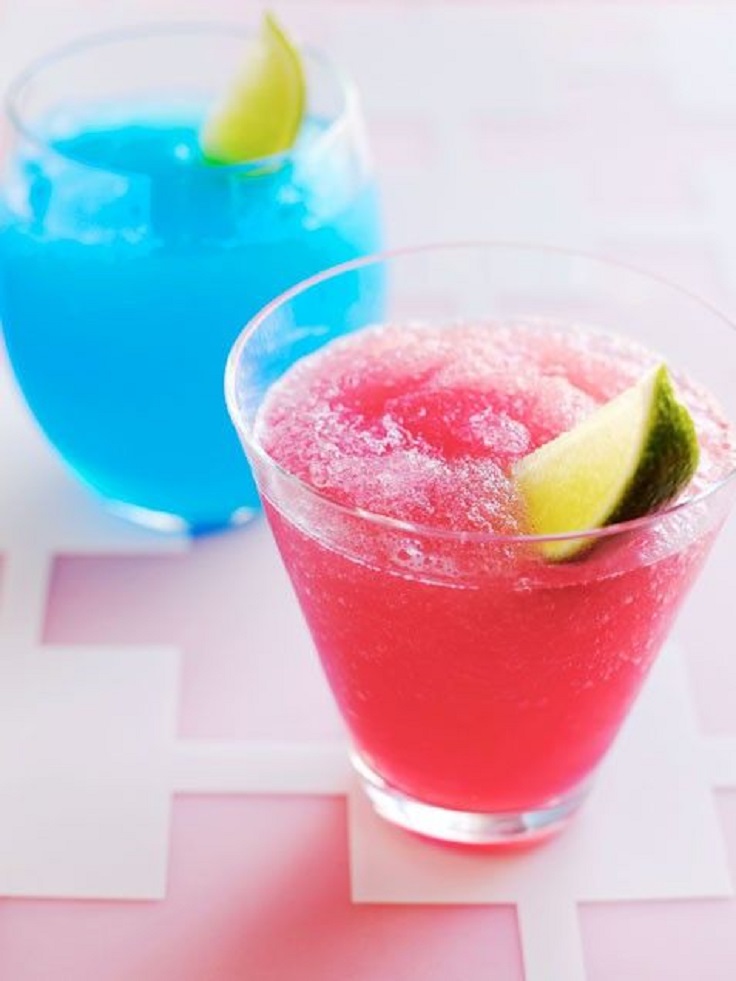 via ivillage.com
The cosmopolitan is a favorite drink for many and now when you can serve it frozen, it's becoming even better. If you have some plans to host a pool party in the summer, this is a cocktail that'll make a statement. Make sure that you have enough, because people will stick on it!
Triple Berry Frozen Smoothie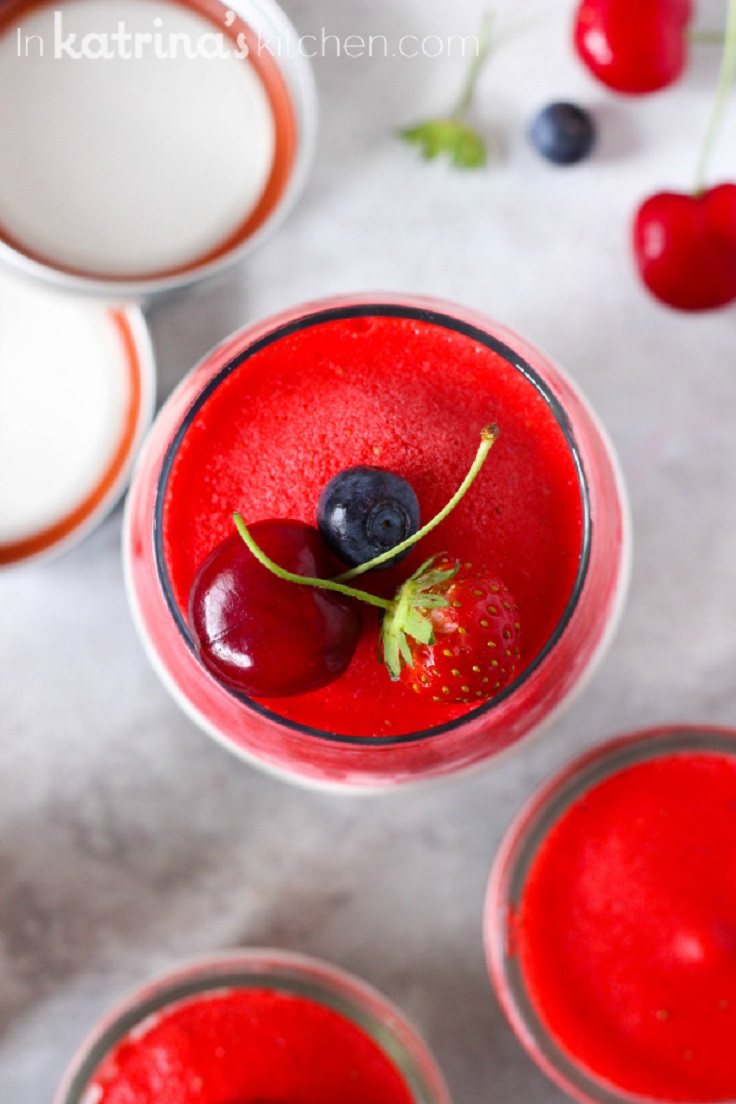 One more frozen berry smoothie on the list, but what can we do when that are the best choices for the summer?! This delightful suggestion comes with a complicated procedure for preparation, but be sure that's totally worth trying. There are no excuses, take time and make it!
Frozen Strawberry Milk Slushy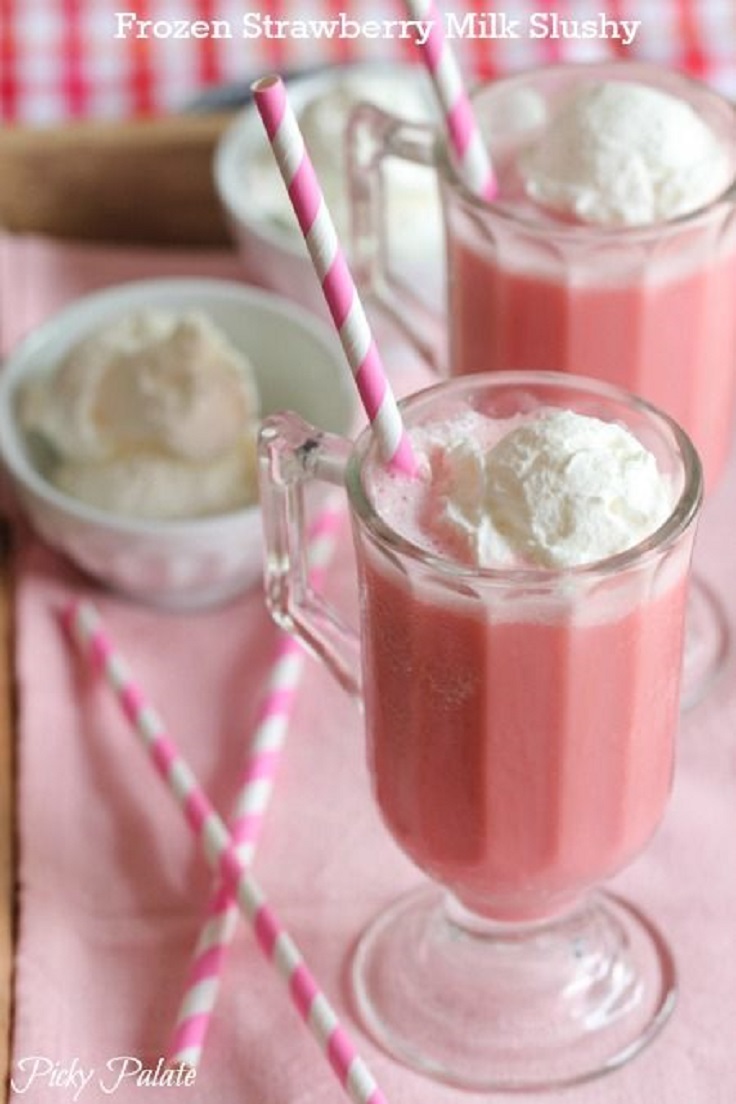 via picky-palate.com
Frozen Strawberry Milk Slushy is a tasty beverage made of vanilla almond milk, heavy whipping cream and strawberry milk powder. It has a rich taste and it's a gluten-free drink that'll be adored by all generations!
Skinny Strawberry Smoothie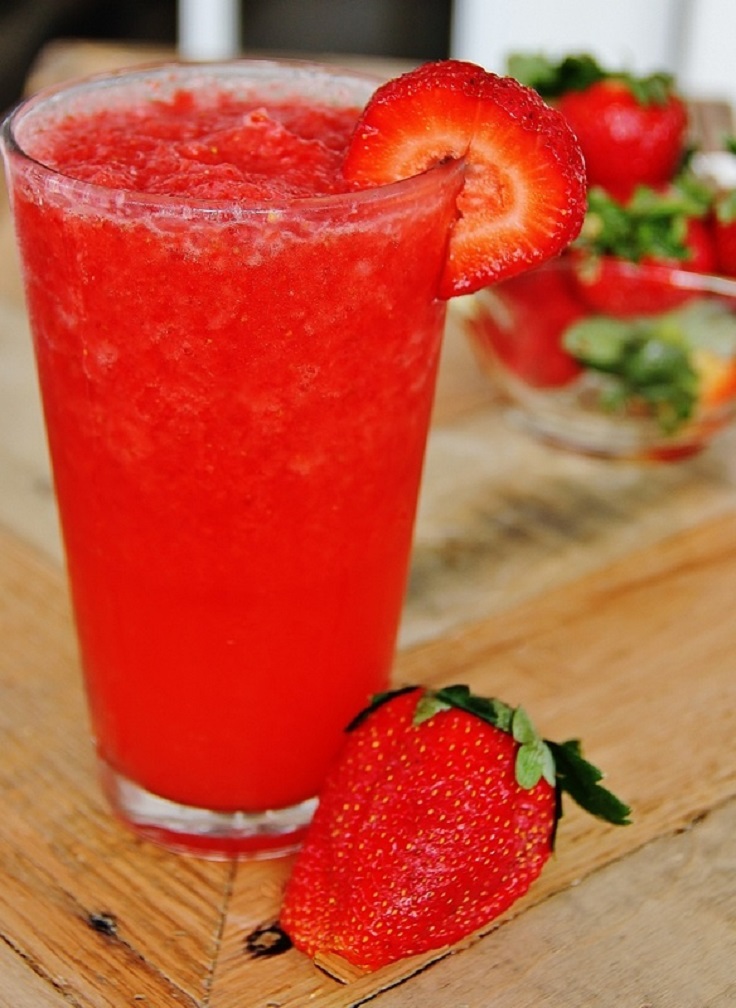 We're closing the collection with a skinny smoothie full with strawberries. This is the recipe that can be prepared in just a couple of minutes, but the benefits of it will last the whole day!