Cold sores sometimes called fever blisters, are groups of small blisters on the lip and around the mouth. The skin around the blisters is often red, swollen, and sore. The blisters may break open, leak a clear fluid and then scab over after a few days. They usually heal in several days to 2 weeks. The herpes simplex virus usually enters the body through a break in the skin around or inside the mouth. It is usually spread when a person touches a cold sore or touches infected fluid such as from sharing eating utensils or razors, kissing an infected person or touching that person's saliva. A parent who has a cold sore often spreads the infection to his or her child in this way. Cold sores can also be spread to other areas of the body. Cold sores will usually start to heal on their own within a few days. But if they cause pain or make you feel embarrassed, they can be treated. Treatment may include skin creams, ointments, or sometimes pills. Treatment may get rid of the cold sores only 1 to 2 days faster but we are here to teach the Ways to Prevent and Get Rid of Cold Sores.
Vitamins E and C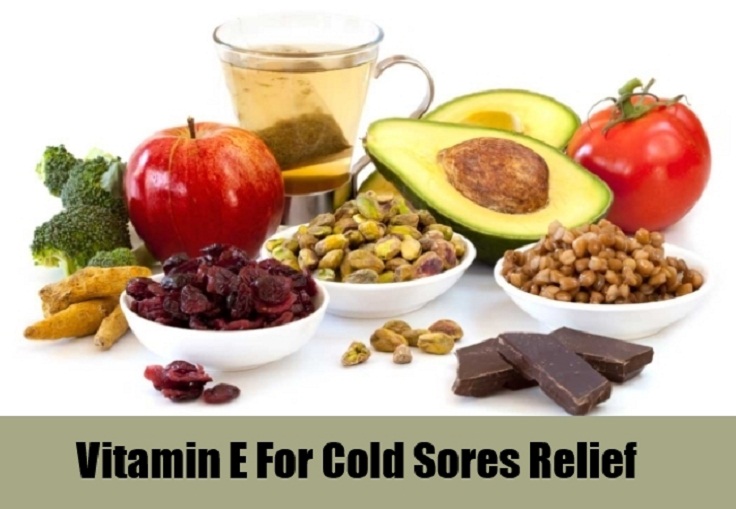 Vitamin C has been shown to boost white blood cell count and white blood cells are the body's defenders. Vitamin E, when applied topically, has been found to relieve the irritating and painful discomfort of cold sores, as well as minimize scarring. Vitamin C rich foods include: red berries, kiwi, broccoli, tomatoes, red and green bell peppers and spinach. Vitamin E rich foods include: nuts, leafy green vegetables, whole grain and avocados.
Vanilla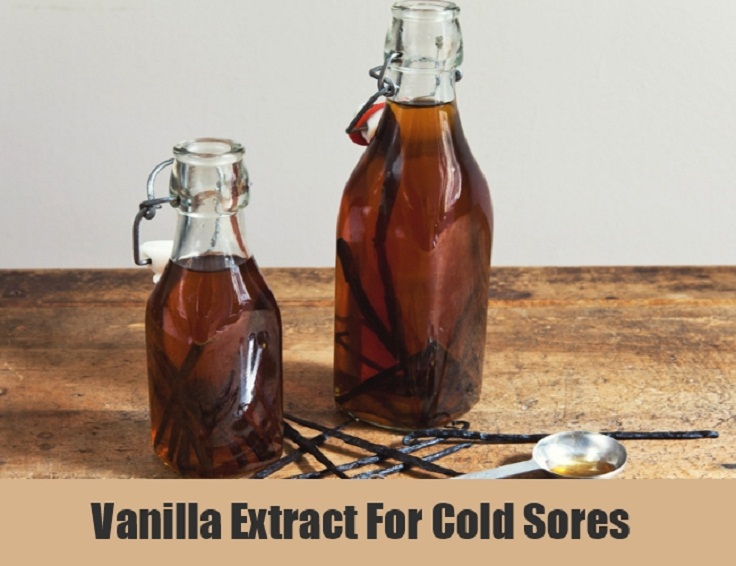 Vanilla extract, the real, good, pure, vanilla extract, is a natural cold sore remedy. he thought process is that its alcohol based, and running along those lines, makes it hard for the virus to thrive and either wipes it out or lessens the severity and length of the outbreak. Soak cotton pad or swab in vanilla until thoroughly saturated. Apply directly to sore, holding the swab or pad in place for a minute or so. Do this four times daily until no longer needed.
Peppermint Oil
via lifemartini.com
Peppermint oil is thought to have properties that directly kill virus particles outside of your cells, like the ones floating around an erupted cold sore. You will need: good quality peppermint oil, 1 cotton swab and a bit of fresh water. First, use a bit of water to rinse the surface of the cold sore. Doing so gets away some of the surface gunk that would make it harder for the oil to really sink in and do its best. Then, dip a cotton swab in clean water and then dip it into the peppermint oil. This is to dilute it a bit, making it less likely to irritate your skin. Try this twice daily until it is no longer needed.
Licorice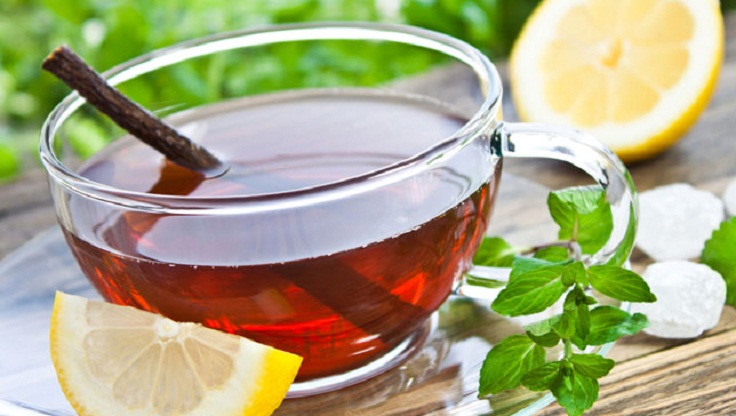 via mnn.com
One of the more random natural remedies for cold sores that you can use is licorice. Glycyrhizic acid, an ingredient in licorice root, stop the virus cells in their nasty little tracks-or at least counteract the symptoms of them. Mix one tablespoon of licorice root powder to ½ teaspoon of fresh water or however much you need to get the consistency of cream you want, making sure to add in small increments. Another option is to mix it with petroleum jelly, which on its own can help speed up the healing process of cold sores. Start with a teaspoon of the petroleum jelly and mix it with the licorice root. Gently dab a cotton swab is handy for this, a thin layer over the sore, making sure to get it completely covered. Leave it on for at least several hours, or overnight if possible.
Aloe Gel
via essentialoil.in
Aloe vera gel can provide quick relief from the pain of a cold sore once it blisters. It also fights off bacteria that may be irritating the sore more and may make it go away faster. You will need: 1 aloe plant or ½ teaspoon of aloe vera gel. Break off the end of one fleshy, succulent, leaf. Directly apply the gel to your sore. If you absolutely cannot come by a plant, dab a cotton swab in roughly ½ teaspoon aloe vera gel and apply directly. Leave on.
Cornstarch Paste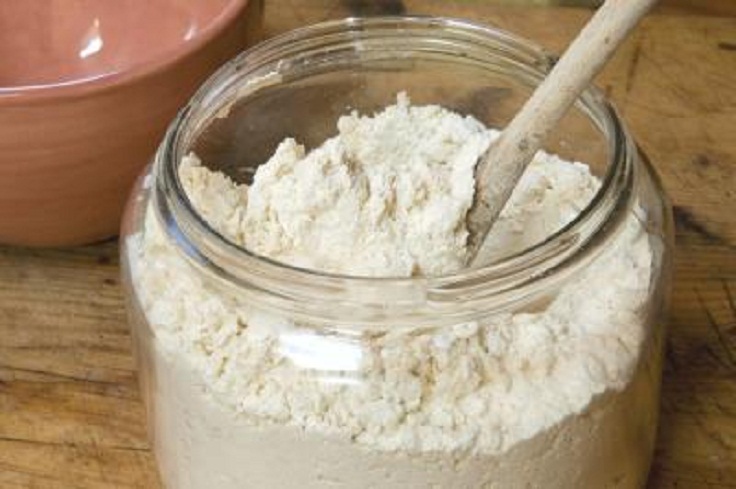 via ehow.com
Cornstarch is a pleasant home remedy for cold sores because of the fact that it neutralizes the pH of the sore- the virus thrives in an overly-acidic environment-and creates an alkaline state. You will need: 1 tablespoon of cornstarch and 1 teaspoon of fresh water to start. Measure out 1 tablespoon of cornstarch and place in a small bowl. Mix in 1 teaspoon of fresh water. Add more water slowly until you achieve a paste-like consistency. Put a dab on your cold sore before bed and rinse off gently with water in the morning. Do this nightly until cold sore is gone.
Echinacea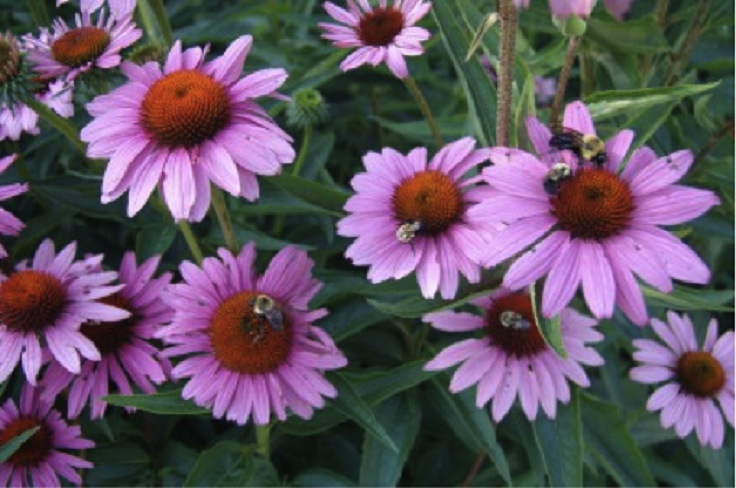 Echinacea bolsters your immune system and its defenses, making it harder to catch bugs and shortening how long you are affected by them. You will need:1 bag of Echinacea tea and 1 cup freshly boiled water. Place your bag in a mug and pour boiling water over it. Cover-a plate works well-and let it steep for 10 minutes. Squeeze the juice out of the bag when you remove it to get all the extra good stuff.
Get milk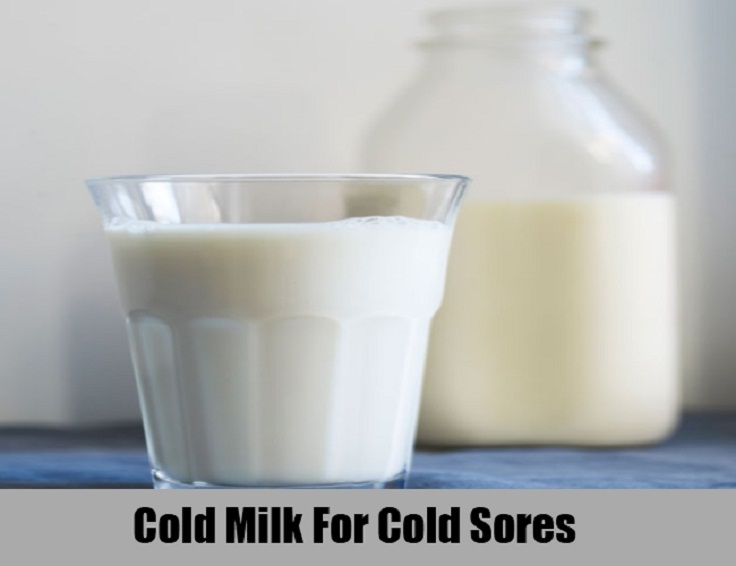 Putting a whole milk compress on your sore can help speed up the healing, and ease pain. The reason? Milk contains proteins known as immunoglobulins, which are essentially anti-bodies that fight off and prevent viruses-like herpes. Soak a cotton ball in approximately 1 tablespoon of milk and apply it directly to the cold sore for several minutes. Before doing this you can either let the milk come to room temperature or, if you prefer, you can apply it cold. Use a clean towel moistened with water to dab off the milky residue at the end. If you feel you need it, apply a dab of petroleum jelly.
Hands off
via heraldsun.com.au
Wash your hands each and every time you touch, or even think you touch, your cold sore. Almost subconsciously you can end up bothering it, or very consciously, you just want to peel it off and be done with it.That's the last thing you need. They are also so highly contagious that even touching your sore and then accidentally rubbing your eye, or somewhere else on your body, could cause them to spread.
Wipe It Out With Hydrogen Peroxide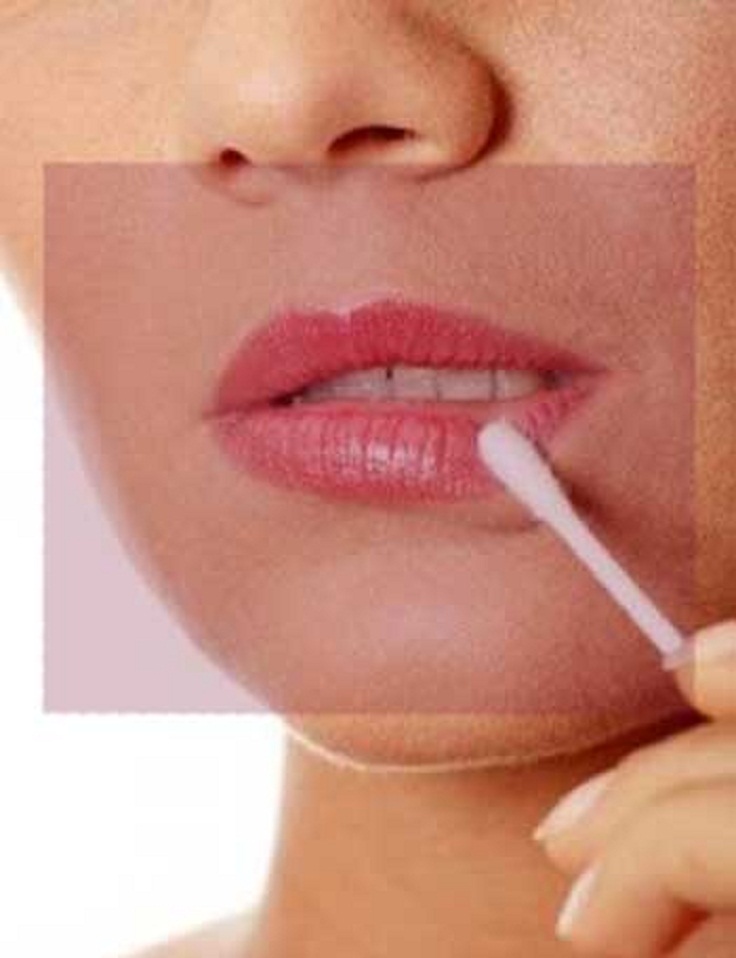 Hydrogen Peroxide disinfects, healing up speeding and makes it hard for the surfaced sore to spread or worsen. The blister is already bothered and infected, at the very least virally and keeping it clean can ultimately make it go away faster. Soak a cotton ball in 1 tablespoon of hydrogen peroxide. Use more if you feel it isn't saturated enough. Place the cotton ball directly on your sore-it's probably going to sting-and hold it there for a few seconds or dab it around. Let it be for 5 minutes or so, allowing it to do its job, before rinsing off.