Years ago women have used rose water as part of their skin care regime. Rose water and rose oil are considered like one of the oldest skin care and grooming products. Every women use it in some way, like adding it to baths or simply by buying cosmetics products made from rose water or rose oil.
Rosewater  is made from rose petals and when they are steam distilled, the watery substance that remains behind after the essential oil is removed still has a rich scent. The flavor and the properties make genuine rosewater smells like a walk through a blooming garden. But, hold on, it has other uses. It is used in food, but not only for candy and desserts; You can use it to make delicious cocktails too. After making your rosewater you need to know what to do with it to make the most of it. This article offers you 10 tips how to use the rosewater properly.
Light Fragrance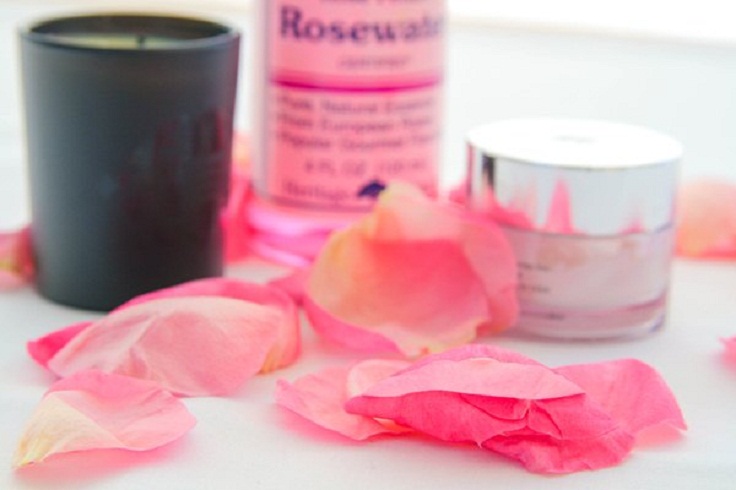 via boisdejasmin.com
Rosewater smells exactly like fresh petals, and what it lacks in longevity–10 minutes is all you get, it makes up for with its sunlit charm. On days when you're traveling or don't want to have a perfumed presence, it's ideal. It feels refreshing and uplifting.
Face Toner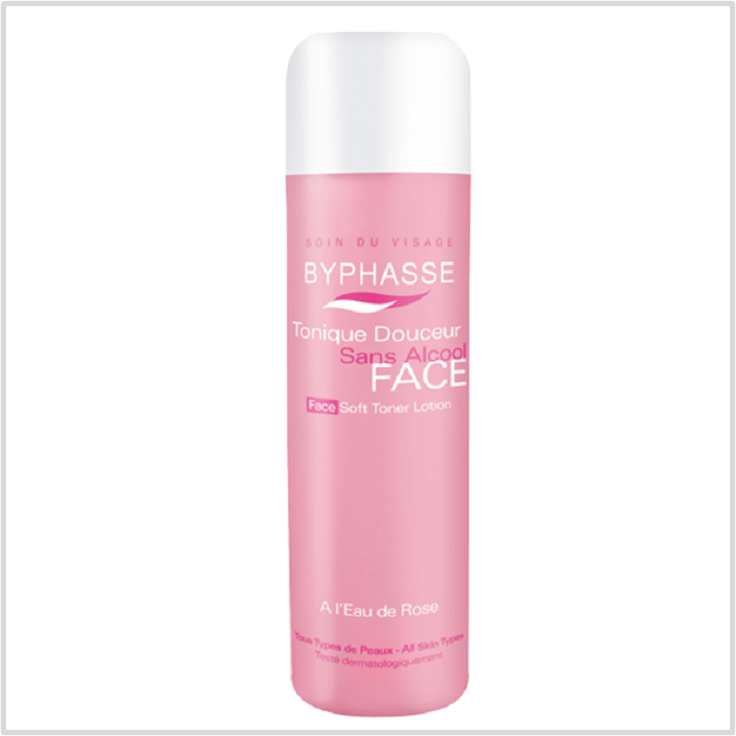 An important ingredient in many skin care preparations, rosewater is likely to be already featured in your toners, lotions and creams. Its anti-inflammatory properties make it soothing for dry skin. In Morocco, it's frequently mixed with argan oil for a homemade makeup remover. Add a tablespoon of rosewater to one cup of distilled H2O for a softening toner. As with any new skin care treatment, be sure to do a patch test before you start using it on regular basis.
Hair Rinse
In the shower, add rosewater to your shampoo. Not only it is known to help with hair growth, its antiseptic qualities will soothe an irritated scalp, getting rid of dryness and dandruff. Plus, the delicate scent will make your hair smell lovely.
Body Treatments
via rosewaterspa.com
Rose's many benefits for skin care make it an interesting addition to homemade body treatments. You can also add it to scrubs and directly into bath water. A rose scented bath at the end of a long day is the best antidote to stress.
Scented Bed Sheets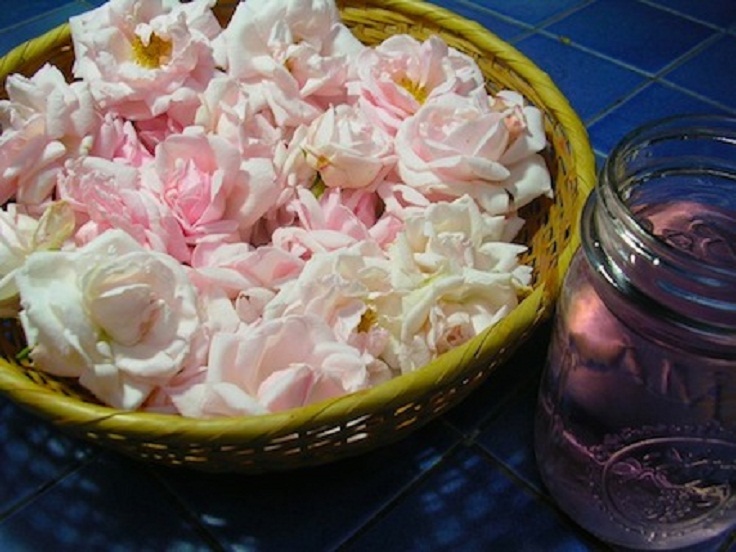 via boisdejasmin.com
A recipe for sweet dreams and more! Add 3 Tablespoons of rosewater for every 1/2 cup of water and pour it into a spray bottle. Before getting into bed, lightly mist the sheets with scented water.
Cocktails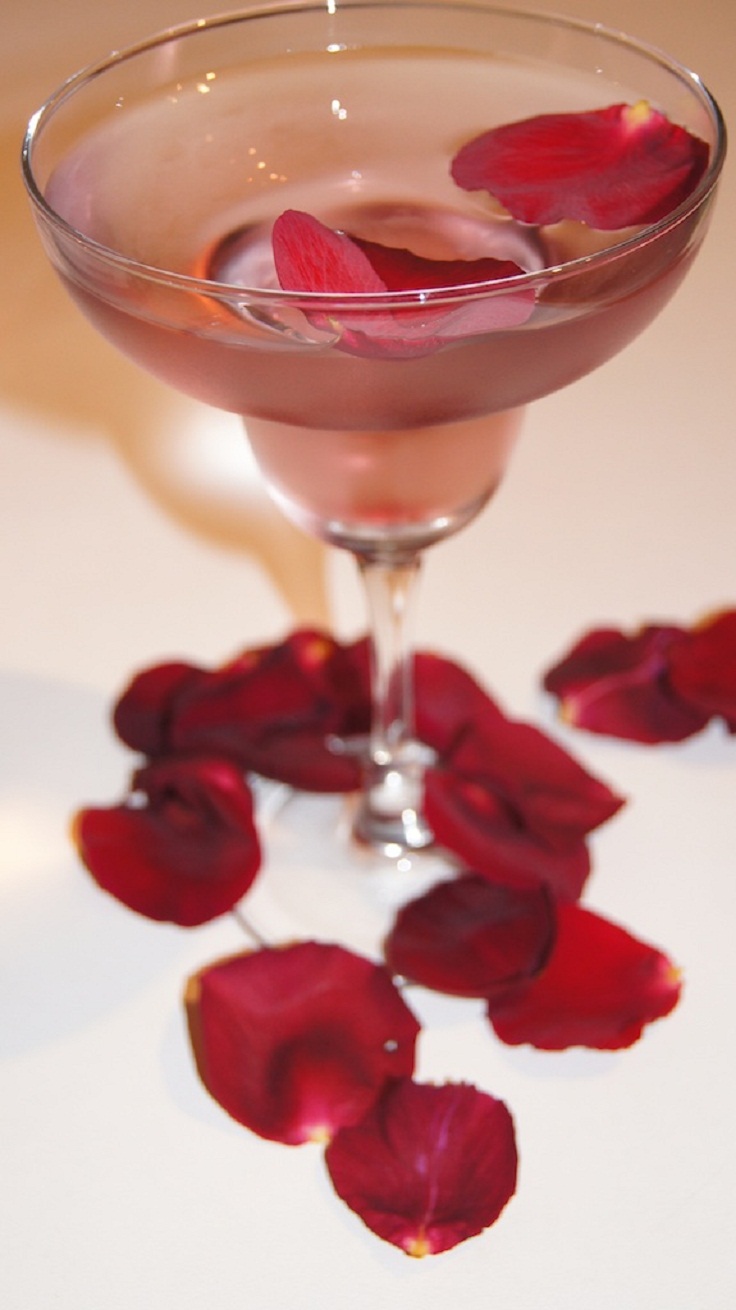 via ecosalon.com
Rosewater – or rose syrup, made at home with rosewater and simple syrup – makes for an exotic twist in cocktails. Try the Cardamom Rose Cocktail by Design Sponge, the Ginger-Rose Sparkler by Eat Boutique, or the Rose Martini by Renee Rodriquez.
Rose Syrup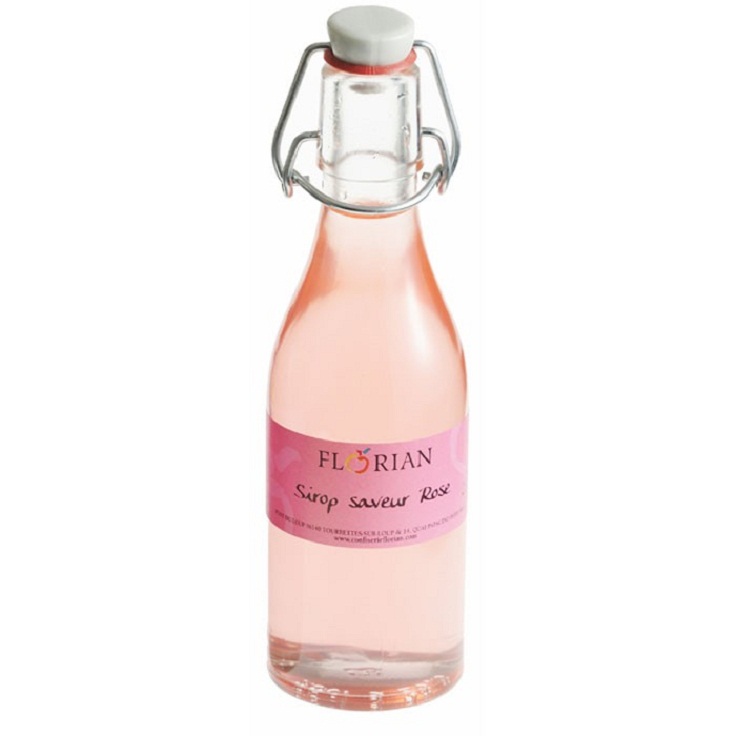 via ecosalon.com
Add rose flavor to pancakes, drinks, or anything else you'd use syrup on. Making your own rose water syrup is very simple, requiring just a handful of ingredients.
Acne Relief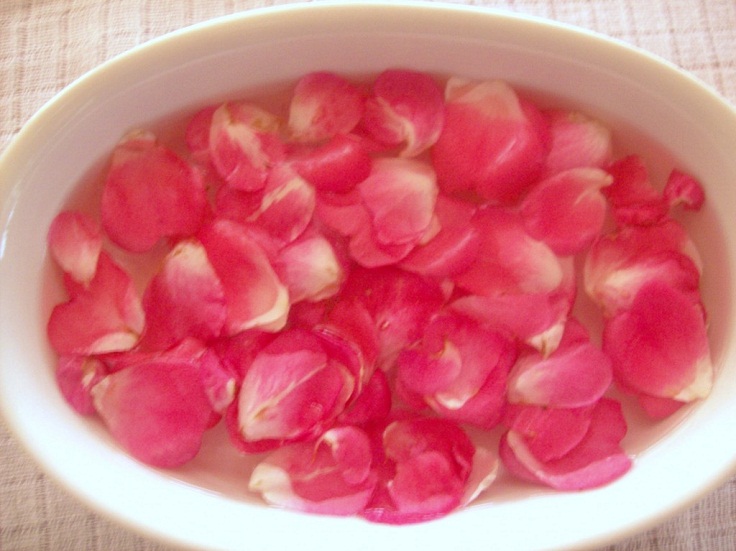 via facingacne.com
Rosewater has an anti-inflammatory and antimicrobial effect, so it can help reduce redness, swelling and irritation from bothersome acne. Mix one tablespoon of rosewater with one tablespoon of lemon juice and apply to affected areas after washing your face. Leave it on for ten minutes, then rinse. If your skin is too sensitive for the acidity of lemon juice, use honey instead.
Sunburn Soother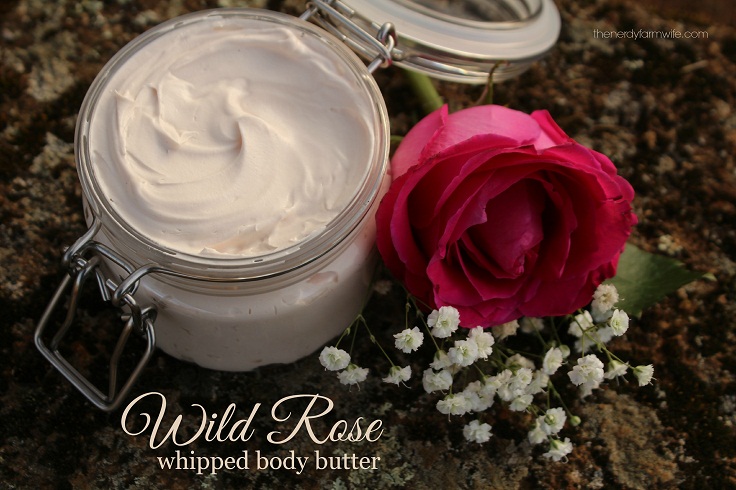 via livestrong.com
The anti-inflammatory action of rosewater makes it a soothing topical treatment for sunburn. Mix it with a little bit of aloe, let it sit in the fridge for a few minutes and then apply with a cotton pad.
Bag-Reducing Eye Compress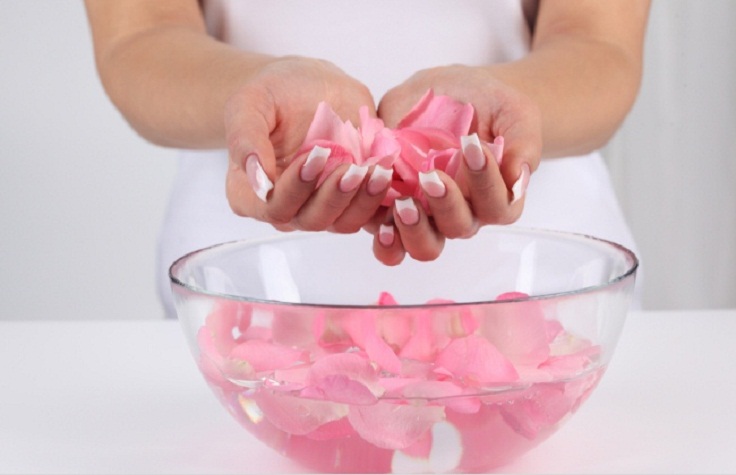 Reduce swelling and water retention around your eyes with a cold compress of frozen rosewater and witch hazel. Mix 1/3 witch hazel to 2/3 rosewater in a small container, soak cotton pads or a terrycloth eye mask in the mixture, and then place the pads or mask in the freezer for ten minutes before applying to the eye area.