A simple household item such as the sea salt can do wonders to your health, skin, teeth, hair and every other aspect of your body. Today, sea salt is very common and easy to get. You would want to know what is the difference between the regular salt and the sea salt. Well, the salt that we use every day, it is processed, exposed to high temperatures while manufacturing, so all the good nutrients are extinct. While the sea salt is  not altered artificially, that's why a lot of essential nutrients are stored in the sea salt. The health benefits are endless: it strengthens the immune system, it reduces inflammation in the respiratory system, it reduces high cholesterol levels, it fights diabetes, it prevents muscle pains and cramps etc. Scroll down to see ways to use sea salt!
1. Natural Mouthwash
If you are having a hard time getting rid of your bad breath in the morning, simply rinse your mouth with some sea salt. The sea salt kills the bacteria that is stuck between your teeth and that are causing the bad breath. It is a great antiseptic and prevents gingivitis.
2. Teeth Whitener
via drfrazar.com
Get away from the harsh chemicals for teeth brightening, the sea salt is here. The constant use of sea salt will help you remove the stains on your teeth, and will brighten them. It contains natural fluorine that is the number one teeth whitener. Simply mix one teaspoon of sea salt and one teaspoon of baking soda, add a few drops of water and brush your teeth.
3. Bath Salt
via crafthubs.com
The sea salt is a great body cleanser. Relax your body and mind while taking a warm bath. Fill your bathtub, add some sea salt and a few drops of essential oil (tip: use lavender oil, it relaxes your muscles and it is a great antiseptic), soak for 20-30 minutes and you will feel rejuvenated. The salt keeps the moisture in your skin and it removes dirt and toxins.
4. Face Toner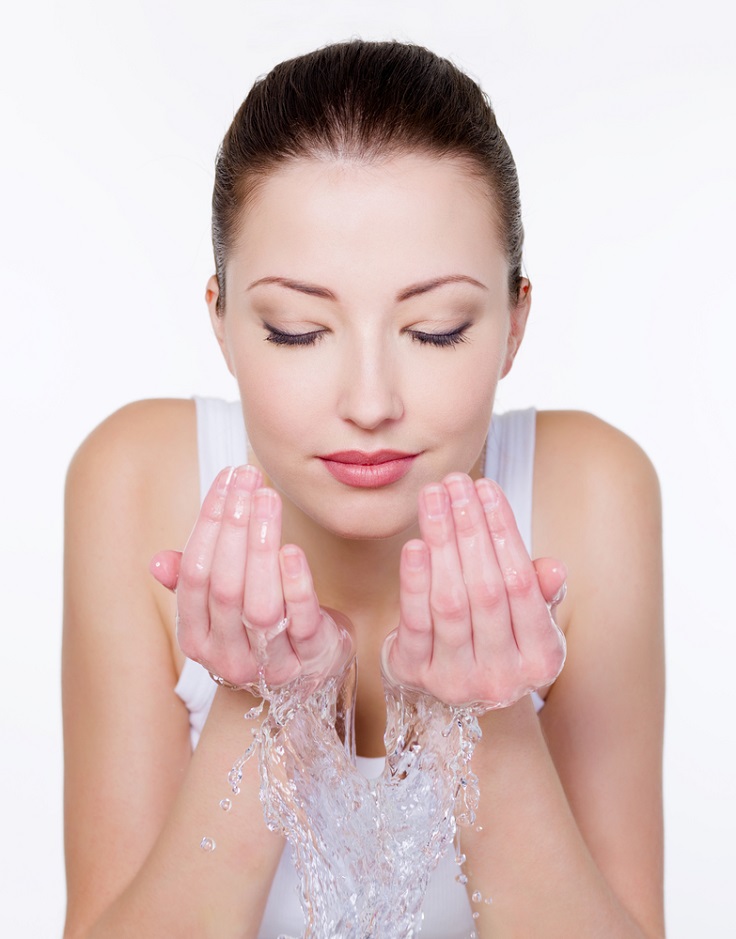 via siljeaustnes.com
Keep the oils in your skin on a balanced level using a sea salt tonic. If you are facing acne breakouts this toner will also help your skin condition because, as mentioned above, the sea salt is a natural antiseptic. In a spray bottle mix some water and e teaspoon of salt. Apply to your face twice daily.
5. Body Scrub
A great alternative for a bought body scrub is a home made sea salt scrub! The sea salt contains natural minerals that help remove dead skin cells and encourage the growth of new ones. It kills the unnecessary bacteria and hydrates the skin. Mix some quarter of a cup of sea salt with half a cup of olive oil (or coconut oil). Gently scrub your body while in the shower.
6. Anti-Dandruff Treatment
via venusbuzz.com
The white flakes on your scalp  can be quite annoying and not very good looking, they are caused by dry skin, yeast infections or other skin conditions that you might not be aware off. To stop the spreading of the dandruff in a natural way sprinkle salt in your hair and using wet fingers run through it, massaging your scalp for at least 10-15 minutes. Rinse off the salt and shampoo your hair.
7. Nail Brightening
The constant use of nail polish can severely change the natural color of your nails, especially if you don't use a protection coat before applying the nail polish. This condition can be cured in time, using sea salt. Simply, mix 1 teaspoon of sea salt, 1 teaspoon of baking soda and 1 teaspoon of lemon juice and some warm water. Soak your fingers (10 minutes) and gently brush them. Rinse off well with lukewarm water.
8. Face Mask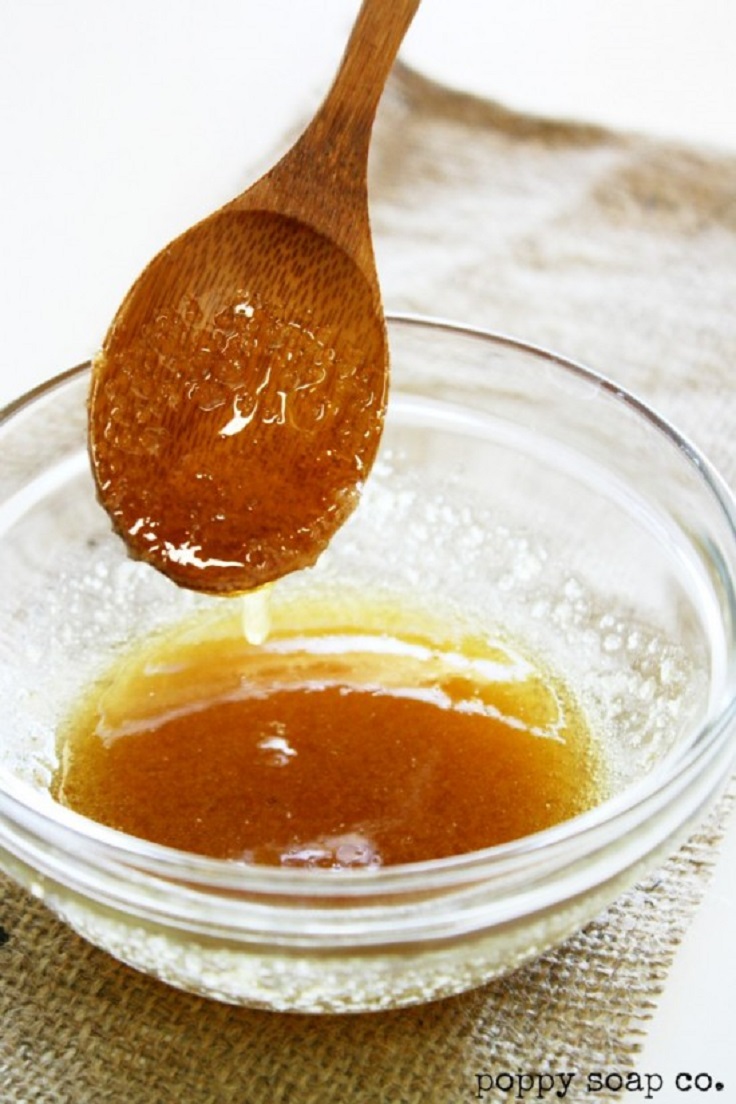 via tipjunkie.com
One of the many uses of the sea salt is this one, a gentle face mask that freshens the skin, soothes irritation and fights bacteria that cause acne and pimples. Mix one teaspoon sea salt with four teaspoons honey. Spread the mask evenly on your face (don't rub!) and after 15 minutes rinse off with lukewarm water.
9. Puffy Eyes Treatment
via cherry.ee
Puffy eyes can be caused by variety of reasons: sleeplessness or stress, allergies, genetics etc. To relief the puffy eyes and the dark circles under your eye lids use this quick and relaxing method. Soak two cotton pads in a warm water with salt. Lie down and put the pads on your eye lids, do this every morning and you will feel the difference.
10. Salt Steamer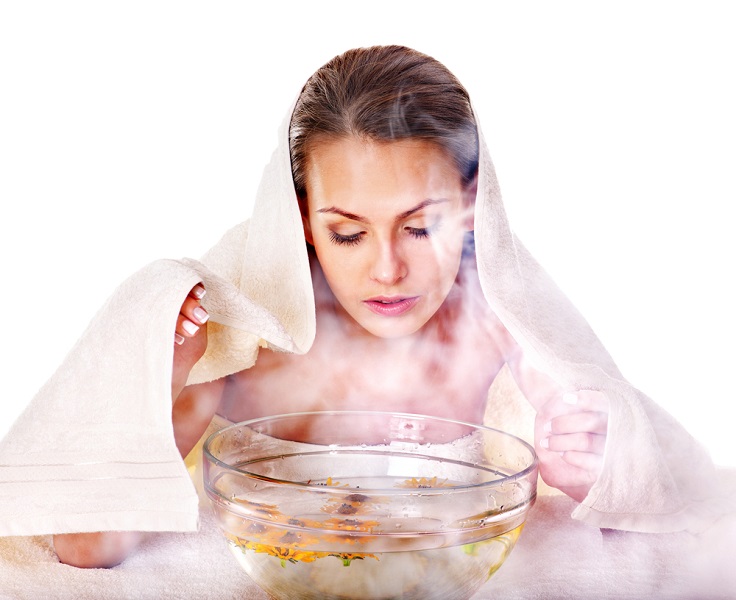 Steaming is a very useful method to clean your skin using water and additional ingredients like sea salt. This method opens up the pores of your skin and that way the dirt comes out. Boil water and add sea salt in it, get a towel over your head and bend over the steam. Steam for 10-15 minutes and rinse your face with lukewarm water afterwards.