Relationships can get very rough at times. Some obstacles are easy to overcome, but some will take days, or even weeks for you both to fix things. If the relationship you're in is something worth to you, you will take time to do whatever it needs to go on the right way. This article will help you if you and your partner are experiencing some of the most common relationship problems, such as expecting from your partner to change, or feeling trapped in routine. There are many ways you can improve your relationship, so go ahead and read the ten pieces of advice we picked for you. We hope they will help you just as much they helped us!
1. Accept Each Other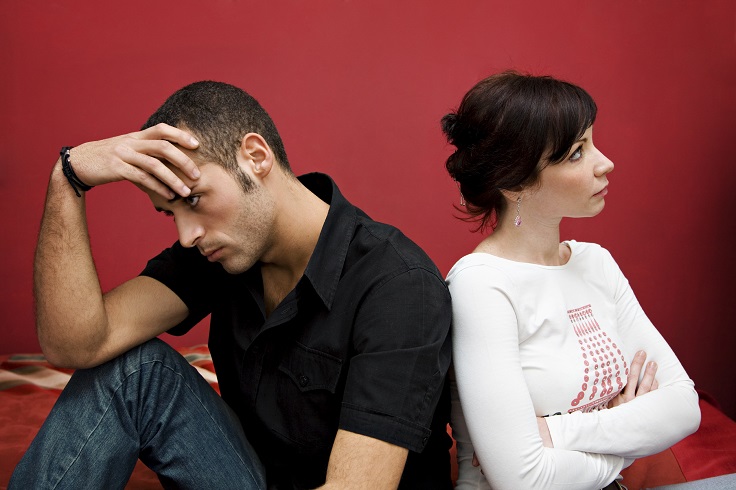 via epsyclinic.com
There is no such thing as perfect partner, so everyone has their flaws. Usually at the beginning of a relationship, many people have an ideal image of their partner and as time passes some think they should and can change the way their partner acts, thinks or talks. However, the truth about this is that it rarely happens. There will be some minor or bigger changes, but changing the whole personality will most likely not going to happen. So, instead of stressing about why your partner continues to do or be something that annoys you and pressuring him to change, you can talk things out and see what will the outcome be like. If nothing changes, accept your partner with all flaws or if you can't stand that, break the whole thing to save yourself from stress.
2. Show Some Respect

via therichest.com
If your partner doesn't want to hang out with your friends or go to the mall with you when he comes back from work, you should let him do his thing, no matter if that's sleeping, watching TV, or playing video games to him. Everyone knows how they want to spend their free time, or how to relax after work. Putting a lot of pressure over those kind of matters on your partner can make him feel as if you're expecting too much of him, or make him feel as if you don't let him do the things he likes in life. That goes for both sides too. You and your partner should have some separate lives at times and do the things you both love, without pressuring the other doing them too. If some of you feels as if the other is using this as an excuse just to not do something, it's time for some talk!
3. Talk More, Argue Less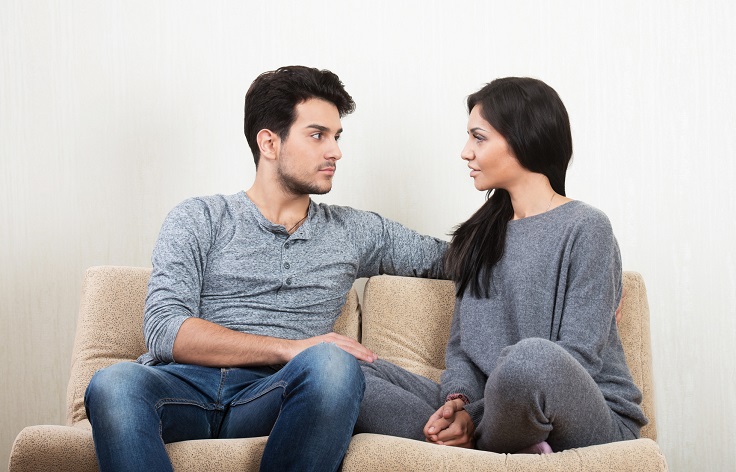 via understandingrelationships.com
Sometimes things heat up and you feel like you are going to explode if you don't say what's on your mind. Next thing you know you and your partner are yelling at each other and instead working things out, it only gets worse. This is a very common relationship problem and sometimes it isn't easy to fix it, but if you feel like you're in the right relationship, then it is definitely worth fixing this. When there is something that made you feel uncomfortable, think about it – is it really something that the partner did bad, or is it just you overreacting? If you still want to tell what's going on, take a deep breath and start a conversation. If your partner is the one who usually starts arguing, talk to him and explain why you need to talk more patiently, instead of yelling.
4. Be Supportive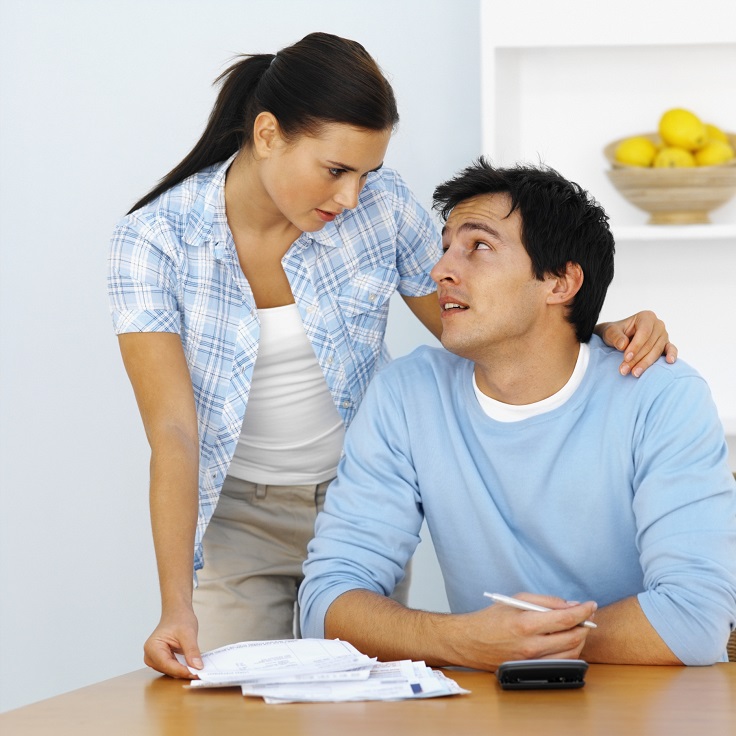 Having a bad day, or even weeks means showing more patience and be more supportive at times. When this is the case, listen to your partner. Before you jump into conclusions and bombard him with advice, know that some people just want to be listened to. Being supportive isn't the case just when someone is going through rough times. Be supportive always when you can. If your partner is having dreams over doing something with his life and you used to listen to him with a dose of skepticism, or thinking about something else, then focus on him. See if there is anything that you can do to make him feel better or to help him in achieving his goals, no matter how unreachable they seem to be.
5. Keep Dating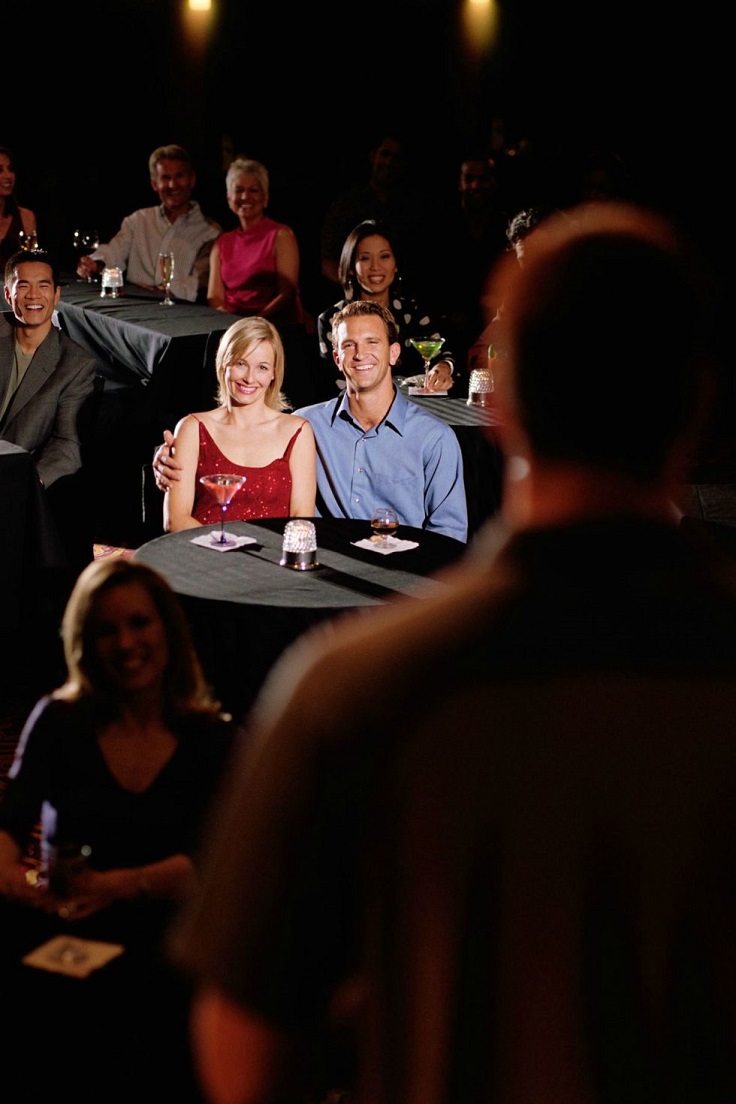 via redbookmag.com
Remember when at the beginning you used to go on more dates? No matter if it was the park or the pub, the idea itself that you are going to a date woke up the butterflies in your stomach and made you smile nervously on the way to your partner. But, as things settle, these dates started to happen less or totally disappeared. Sometimes dating and work and responsibilities don't go very well together, and all you want is to relax at home in your pajamas with your partner next to you, but if you want the sparks back, set a date. It doesn't have to be too often, but every once in a while go out on a dinner, or anywhere where you'd like, and start preparing yourself as if you are going the first time. This will certainly put that old smile on your face!
6. Socialize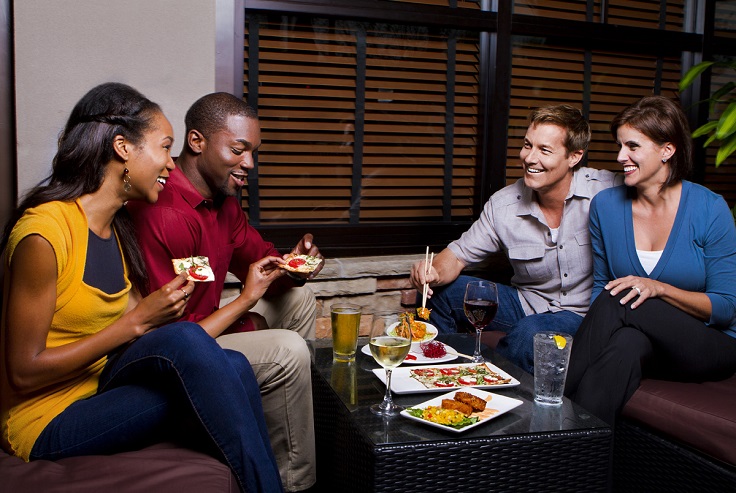 via americascuisine.com
We know that loving our partner can make us never want to take our arms off of him and want to spend every minute with him, but as time passes there's a chance that this can do wrong in your relationship. When you are with someone all the time, that special feeling that you have when meeting the one you like will eventually fade away. Everything you do might bore you and make you feel as if you've had enough of your partner. That's why is good for you two to go out and have fun with other people. Socializing is an important part in every relationship. You get to talk to other couples, share relationship problems, advice or thoughts, or even meet new people. This way, you will both have great time and look forward on hanging out with other people except you both.
7. Do Something New Together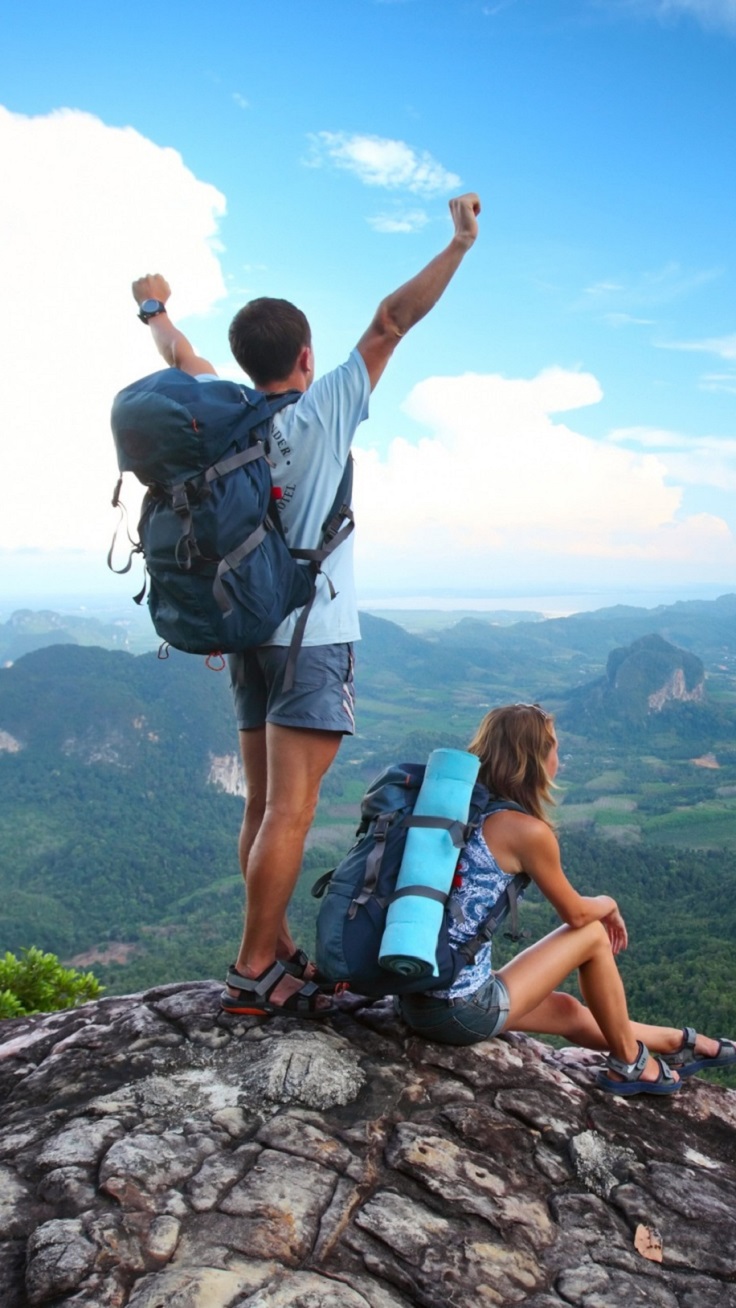 Break the chain of routine and do something that you and your partner always wanted to. You may already know the famous saying "When was the last time you did something for the first time", so ask yourself this question and let the adventure begin. No matter if that is more traveling, doing yoga together, or eating at the new restaurant down the block, these kind of activities can improve your relationship. The feeling of trying something new will make you feel better, and doing it with the person you love can build a stronger connection between you, and in fact it can make you a great team. So, choose something that you both want to try and by doing it together, you can be better at it!
8. Keep the Romance On

The routine can be a scary thing indeed, and you may come to a point where saying "I love you" isn't enough. Romance is more than just telling those three words. Luckily, there are many ways you can show your partner how much it means the relationship to you. Writing down love notes, giving hug for no reason or even the good old flowers can do the trick. It's really important to let your partner know that he means to you all the time, and not just on Valentine's Day or so. Remembering your anniversaries and celebrating them may sound too much for some, but if you like these kind of things, make sure to celebrate them with all things love.
9. Bring Back the Memories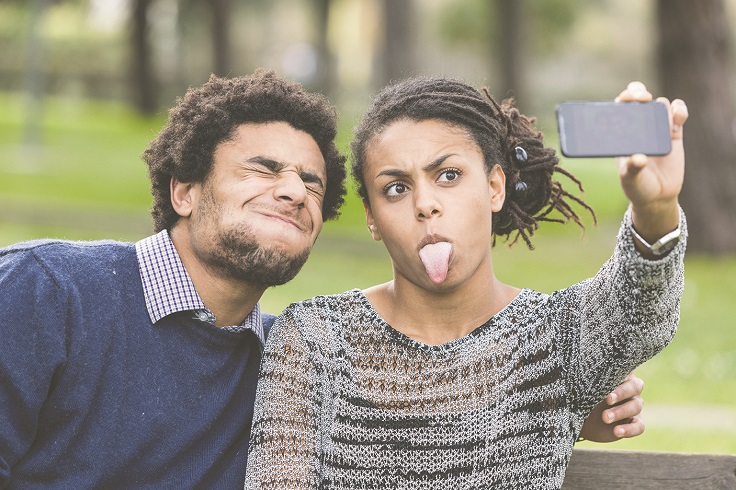 Relationships can make us really sad and in those case, when you need something to bring you back on your feet and remind you why you fought so hard for that to work out, just think of all the wonderful memories you have together. Take selfies, place the photos in a special photo album, keep a drawing, a ticket, a video, whatever that you two have together. When the blues get to you and your partner, look carefully to those memories. They are really going to be helpful for two reason: they are going to touch your heart, put a smile on your face and give you hope and strength to fight for the relationship, or they will simply prove you that when you don't feel anything while looking to a dear memory, it probably be the best to go your own way.
10. Seek Professional Help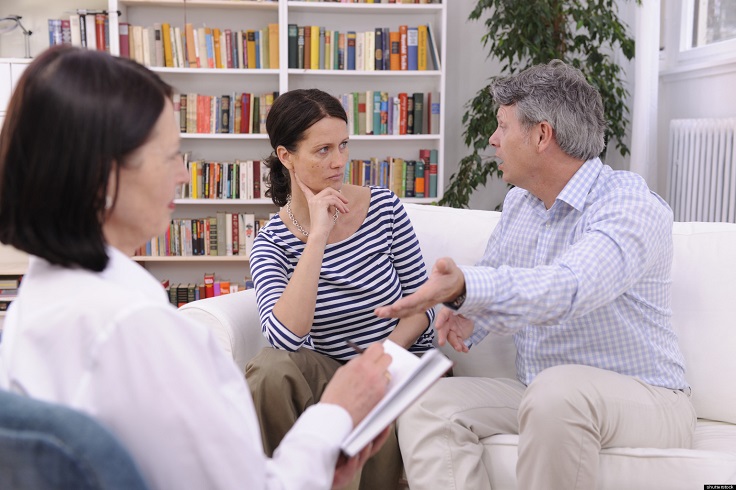 via admi-net.ca
If you feel like everything you already tried, or you just simply want to do this in the first place, try private counseling. Many people are skeptical about this, thinking they don't need anyone to tell them how to act in a relationship, but counselings can be very helpful. Having someone to hear all your troubles and doubts can prove as the thing you needed. If your partner is comfortable with this idea, pick a good relationship expert and make an appointment. Regular visits can bring back the old sparks in your relationship and can help you overcome your problems.