By Top Inspired photo editor Dragan Tapshanov
It is difficult to make "Top 10 list" of photographs that were directly involved in the shaping of the world since the time of Henri Le Secq, Edouard Denis Baldus, and Gustave Le Gray.
– Few days I was working on this list, constantly adding and removing photos that changed the mankind, I admire them all. Finally today i managed to select my all time favorite photographs created by some of the most iconic names in photojournalism.
– I would like to see your favorite memorable shots and discus about them, you can use the Disqus comment box to add the photo.
These are the TOP 10 World's Most famous photos that changed the mankind according to our magazine.
Gen. Nguyễn Ngọc Loan summarily executes Nguyễn Văn Lém.
Photograph taken by Eddie Adams on 1 February 1968.
It shows South Vietnamese National Police Chief Nguyễn Ngọc Loan executing a suspected Việt Cộng officer Nguyễn Văn Lém in Saigon during the Tet Offensive. – Wikipedia
Photograph taken by Dorothea Lange (1936)
Migrant Mother, is an iconic image of the Great Depression. – Wikipedia
Vulture Stalking a Child
Photograph taken by Kevin Carter (1960–1994) – South African photojournalist.
He was the recipient of a Pulitzer Prize for his photograph depicting the 1994 famine in Sudan. He committed suicide at the age of 33. – Wikipedia
The Terror of War – 1972
The image above is an Associated Press photograph that won the Pulitzer Prize for spot news. It was taken by Nick Ut on June 8, 1972.
Afghan Girl (Sharbat Gula)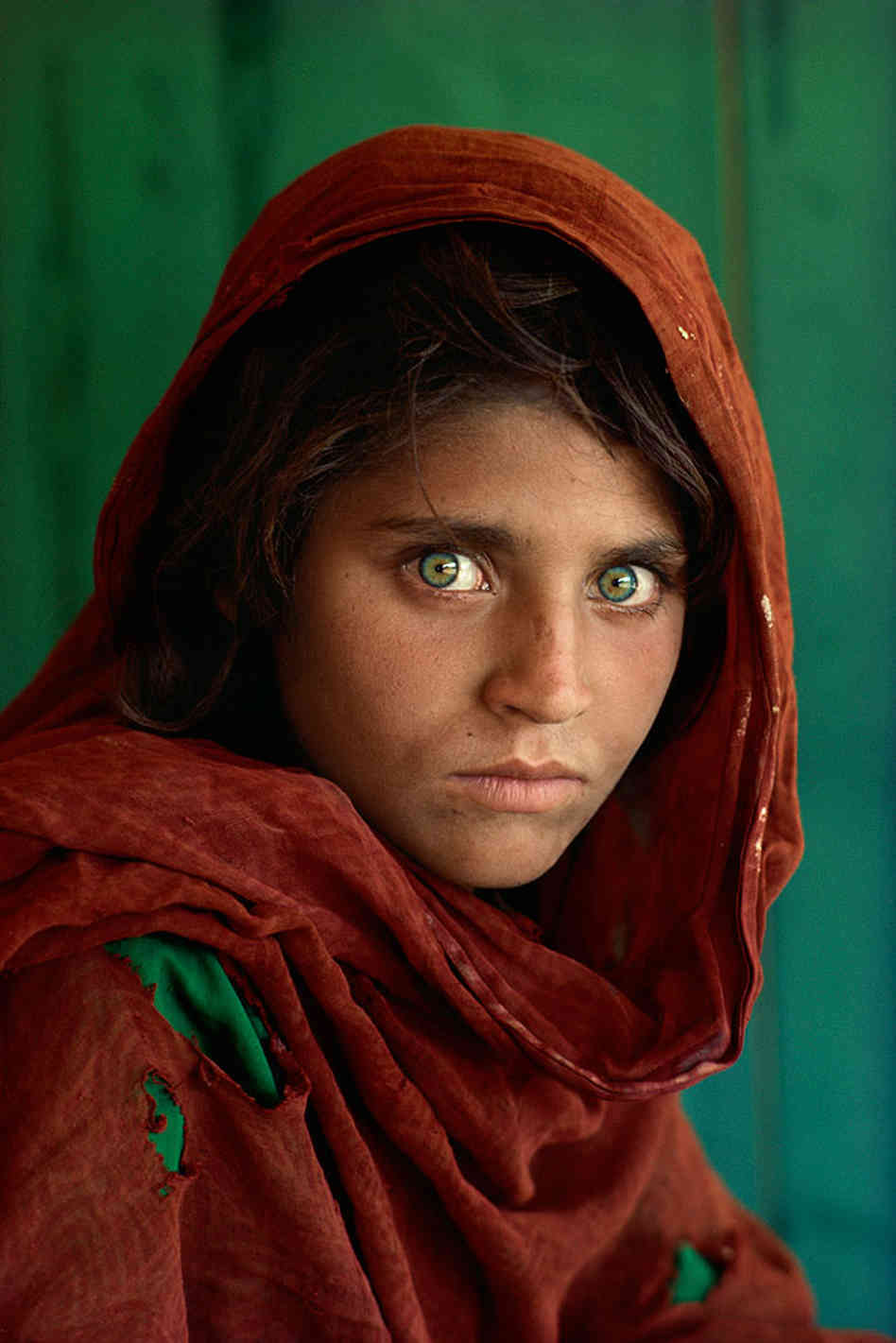 Photograph taken by journalist Steve McCurry.
The photograph has been likened to Leonardo da Vinci's painting of the Mona Lisa and has been called "the First World's Third World Mona Lisa".
Mother and child in Hiroshima, Japan, December 1945
Photograph taken by Alfred Eisenstaedt—Time & Life Pictures/Getty Images
V-J Day in Times Square (August 14, 1945)
Photograph taken by Alfred Eisenstaedt 
The photograph portrays an American sailor kissing a woman in a white dress on Victory over Japan Day (V-J Day) in Times Square in New York City
Vancouver kissing couple
Photograph taken by Rich Lam / Getty Images
Riot police walk in the street as a couple kiss on June 15, 2011 in Vancouver, Canada. Vancouver broke out in riots after their hockey team the Vancouver Canucks lost in Game Seven of the Stanley Cup Finals. – Getty Images
Fire on Marlborough Street (1975)
Photograph taken by Stanley Forman
Stanley Forman received the Pulitzer Prize for Spot News Photography in 1976 for this photograph and the title of World Press Photo of the Year. The photograph, which is a part of a series, shows 19-year-old Diana Bryant and her 2-year-old goddaughter Tiare Jones falling from the collapsed fire escape of a burning apartment on Marlborough Street in Boston on July 22, 1975.
A starving boy and a missionary (1980)
Photograph taken by Mike Wells
In April 1980, a white missionary in northeastern Uganda holds the comparatively tiny hand of a starving African boy.