Good eyewear in 2022 isn't only about perfect vision but also about looking cool and trendy for all occasions. Of course, eyewear trends for 2022 and how to pick the best pair for yourself is something between you and your optometrist. Their knowledge and skill are combined with looking at the shape of your face and finding eyewear that is modern, convenient, and beneficial for the life that you lead.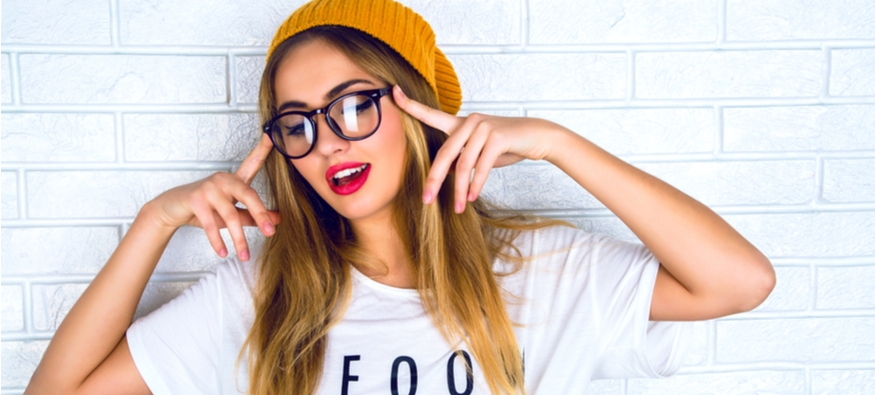 Quick eyewear deliveries a top 2022 trend
Your optometrist is a professional person who will help you make a wise decision on eyewear after you have considered all the available options. Prescription eyeglasses trends have seriously come into their own and just like people wear gloves and scarves as an accessory, eyeglasses are a fashion item. They can enhance the shape of your face. In fact, they are such a fashion accessory that they can add the final finishing touches to a particular outfit. 
If you've got an event coming up where you absolutely have to have the right eyeglasses, next day eyeglasses can solve your problem in a jiffy. You can choose from a fabulous range of frames and lenses and choose from all your favorite brands. If you order before noon and choose to have a rush service, you could have your glasses the very next day in time for your event. With the right professionals working on your eyeglasses, getting yours to you quickly never means compromising on quality. 
Frames that change with the seasons
When it comes to trendy eyeglasses, even the frames change with the seasons. In 2022, the best frames for eyeglasses keep up with the seasons, whether for men or women. Top brands bring out all kinds of weird and wonderful glasses to enhance your shopping inspiration. What's more, when you buy online, you can try out glasses with the online virtual try-on tool.  
Anything goes really because not everyone has the same shaped face. There are, of course, many popular styles, but they won't suit everyone. Oversized- and cat-eye glasses are in fashion for this upcoming season, but that doesn't mean they will suit everyone's face shape and personality. It's why you need to make your own unique style.
Big, bold and beautiful 70s style
People have been shocked by Covid-19, seeing it as a typical modern-day curse. It's got people reminiscing about the past and longing to go back to the good times. It's why when it comes to eyewear, the styles of the 70s are making a comeback. Eyewear from the 70s is in all kinds of shapes and colors but with the emphasis being on large.  
Retro glasses are big in 2022 as people are filled with nostalgia as they look at photographs of people from this bygone era wearing big, black-rimmed framed glasses. They want to look the part, and they wear these glasses with bell-bottom pants, peasant-type tops, and corduroy pants and jackets. 
Unisex eyewear
 Unisex eyeglass frames are worn by both men and women. The frames are never too feminine or too masculine and can be easily worn by anyone. Unisex frames are sought after in 2022 and perform all the duties that other types of eyewear perform. The main benefit of unisex frames is that they tend to stay current with any trend. This is because they usually come in simple designs and neutral designs and can be worn for everyday use. 
They're simply a cool pair of regular glasses that go with anyone, can be worn with anything, and they go for any occasion. In today's chaotic world, these glasses represent everything simple and ordinary, which is super trendy these days. While many frames cater for the individual specifically, these days, there are many mixed-gender eyewear frame options being made available from leading brands. 
Eyewear that is scarcely noticeable 
While large, bold eyewear from the 70s is a big fashion trend in 2022, so is plain and simple, minimal eyewear that speaks volumes in its simplicity. Many people want to look different from what the celebrities are looking like, which may mean choosing appealing round lens glasses with simple wireframes. For people with minimalist mindsets or new to wearing glasses, super thin, delicate frames in light colors can make it so that your eyewear is barely visible and hardly noticeable by anyone. 
It just happens that in 2022, metal frames are having their moment in the spotlight. Also, because people are working at home, a big trend in 2022 is blue light-repelling lenses. They are a must-have to combat the eye strain that comes with working long hours on the computer. These blue light lenses are in massive demand as the lenses do a great job filtering out blue light to block the transmission of wavelengths from our computers and mobile devices.