Deciding what clothes to wear each day can be a time-consuming process for people who lead busy lifestyles. Indeed, outfit planning can be a cumbersome chore, especially if you have a lot of items to search through in your closet. This can be even more stressful during the colder months of the year. If you live in a country that experiences winter, looking good while being bundled up in layers of clothing can be quite the challenge.
The good news is that you can come up with a winter capsule wardrobe that will keep you warm and effortlessly fashionable. That being said, you may be wondering: what exactly is a capsule wardrobe, anyway, and how can making one help you manage your closet during the colder months?
The Basic Idea Behind Capsule Wardrobes 
Generally speaking, a capsule wardrobe is a carefully curated outfit selection that's typically composed of 20 to 30 clothing and accessory pieces.
At its core, it involves minimizing your closet items by paring down your closet to only a handful of versatile clothes and accessories. These items should allow you to come up with a variety of unique outfit combinations which you can wear anytime and anywhere for years to come. Creating a capsule wardrobe also lets you make the most of what you already have while saving both money and time.
How to Apply the Concept of Capsule Wardrobes to Winter Outfits
As hinted at earlier, you can craft a few capsule wardrobes, each one tailored for a specific season. That way, you won't need to spend too much time sifting through your closet just to find a particular top or bottom that's weather-appropriate.
If you're interested in giving this practice a shot, below are three tips and tricks for crafting a winter capsule wardrobe that's sure to impress and keep you comfortably dressed:
Make the Most Out of Your Current Wardrobe
As tempting as it may be to shop for the latest winter clothes, it's a good idea to take stock of your closet first before doing so. There's no need to dispose of old winter outfits—like coats, jackets, and sweaters—that are in mint condition. If they still serve you well, you can include them in your winter capsule wardrobe.
Once you've gathered the usable winter garments from your closet, you can determine which clothing items your capsule wardrobe still lacks. This way, you know exactly what to purchase, whether they be fashion tights, scarves, or long-sleeved shirts. Besides organizing your clothes, it's also important to set aside clothing pieces that you no longer need for the season, such as summer items like tank tops and shorts. This streamlines your wardrobe to ensure that it only carries season-appropriate clothing. 
Prioritize Classic Designs
If you find that some of your older winter pieces are now out of style, then it might be time to invest in classic garments that will never look outdated. Classic pieces are easy to pair and well suited for any winter occasion. Although a sweater with bright colors and a quirky Santa Claus design is novel, it may not age well over time. It might look cute in family gatherings, but you probably wouldn't wear it during a company Christmas party, for instance.
If you're looking for some classic winter pieces, you can't go wrong with trench coats in colors like beige, cream, or blue. They're fashionable outerwear that can be worn on top of any outfit. Blue or black jeans are also classic pieces that can be paired with anything, and their denim fabric provides just enough thickness to keep you warm during the cold season. 
Take Note of the Essentials
Ready to get started with putting together your winter capsule wardrobe? Here are the essential clothing categories you need to cover:
Outerwear
Outerwear is the cherry on top of every winter outfit. A full-length classic camel coat adds a touch of elegance to any ensemble, and one made from wool offers great protection against the cold. You should also consider investing in a water-resistant parka that can keep you dry when it rains and snows. Cardigans are also essential clothing items, as they can be worn beneath thick coats for an extra layer of warmth. In total, you should have at least three different kinds of outerwear for your winter capsule wardrobe.
Tops
It's best to have a lot of long-sleeved tops and dresses in your closet for extra coverage. Tops made from cashmere wool are great options since they're thin but still able to retain heat. A collection of sweaters with varying thicknesses—like turtlenecks and cable-knits—will also ensure that you're protected in all kinds of cold weather. At least three different tops, two dresses, three skirts, and three sweaters in various weights should do the trick.
Bottoms
As for bottoms, jeans and leggings are great all-around pieces for winter. Leggings are comfortable enough to move around in, provide excellent coverage, and can be matched with all kinds of tops. Faux leather leggings, in particular, look very sophisticated and offer good insulation when temperatures get especially chilly. Two pairs of jeans and two pairs of leggings should be more than enough.
Shoes
No winter outfit is complete without season-appropriate shoes and accessories. Sneakers work fine, but boots are perfect for winter. Most ankle boots have a thick sole to keep your feet protected from any snow, while knee-high boots provide extra warmth for your calves. You can keep anywhere from one to three pairs of winter shoes, as long as they come in colors that match with the rest of your clothes.
Accessories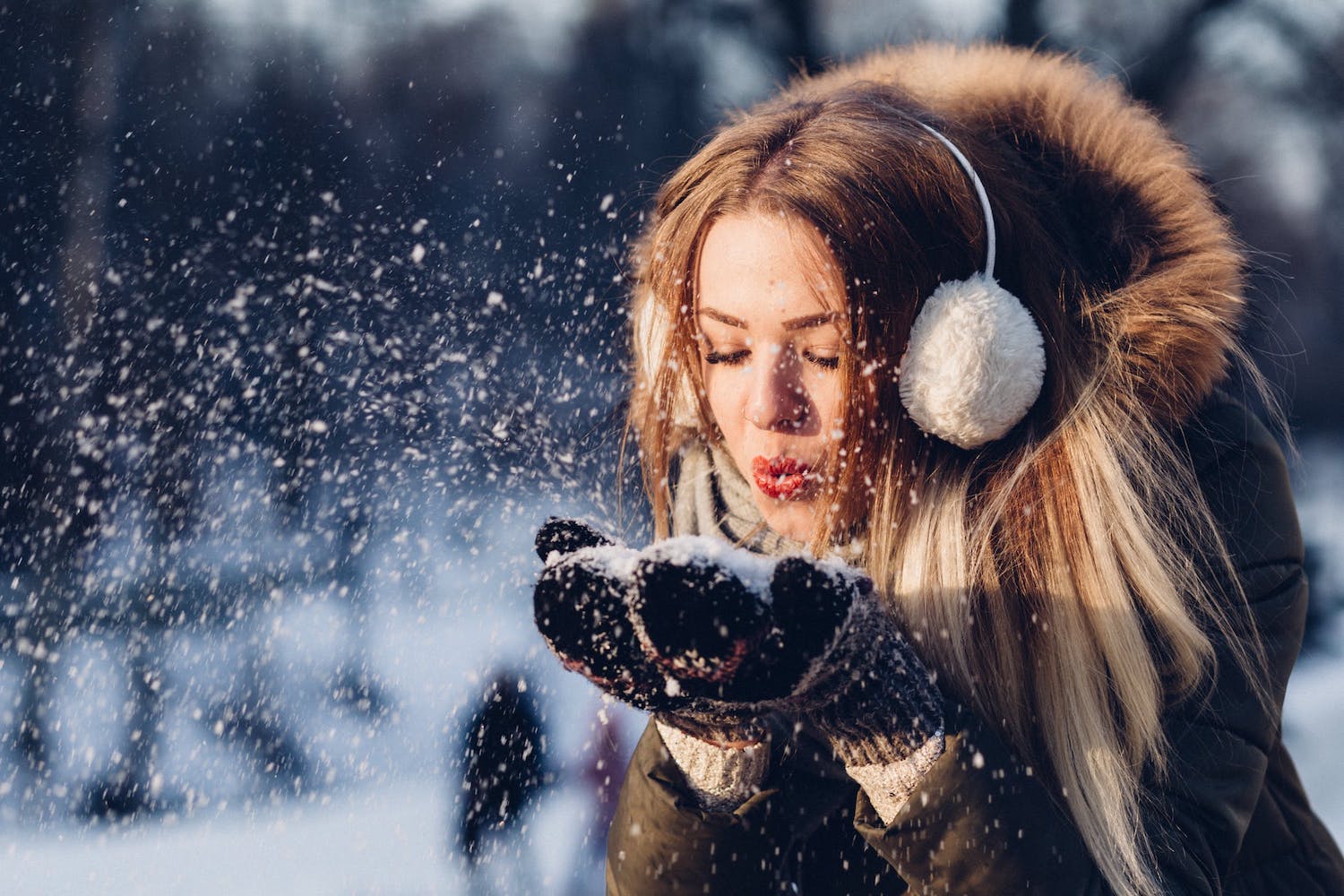 Winter accessories are a must if you want to stay stylish. Chic hats like wool berets and beanies will keep your head protected, while scarves can provide some extra flair to outerwear. To shield the sensitive skin of your hands from the cold, do include some pairs of leather and wool-knit gloves in your closet. Having at least two to three of each type of accessory will do.
When crafting a winter capsule wardrobe, it's best to include items that are light and comfortable, yet warm enough to keep you insulated from the chilly weather. Being able to narrow down your outfit essentials can save you a lot of energy, giving you quick and fool-proof outfits for holiday gatherings and shopping trips in just a few minutes.
All in all, a good winter capsule wardrobe should meet your needs throughout the years and never go out of style no matter what the latest trends may be. Keep the above tips in mind, and you'll craft a reliable collection of clothes that can keep you warm and stylish even in the coldest weather.