When it comes to decorating, the bathroom is probably the last room we think of, since most of our bathrooms are not spacious enough to allow plenty of decorations. However, a little decoration is always welcome in every bathroom. Sometimes an odd touch is what takes a bathroom from simple to a designer. And what's great about it is that you don't always need to break the bank in order to break the simple look.
With some DIY projects, you can apply the latest trends in a chic but budget-savvy way which will help you to create a designer look, pretty much on every corner of your bathroom. Starting from your storage cabinet and vanity to your bathtub and towel racks, there are numerous DIY tutorials that will guide you to that goal every step of the way.
In today's post, we've gathered the top 10 clever DIY ideas for perfect bathroom decorations. The list below guarantees that combining practicability and visual harmony is possible and not so difficult after all.  Accept the challenge and get ready for a complete bathroom transformation.
DIY Bathtub Shelf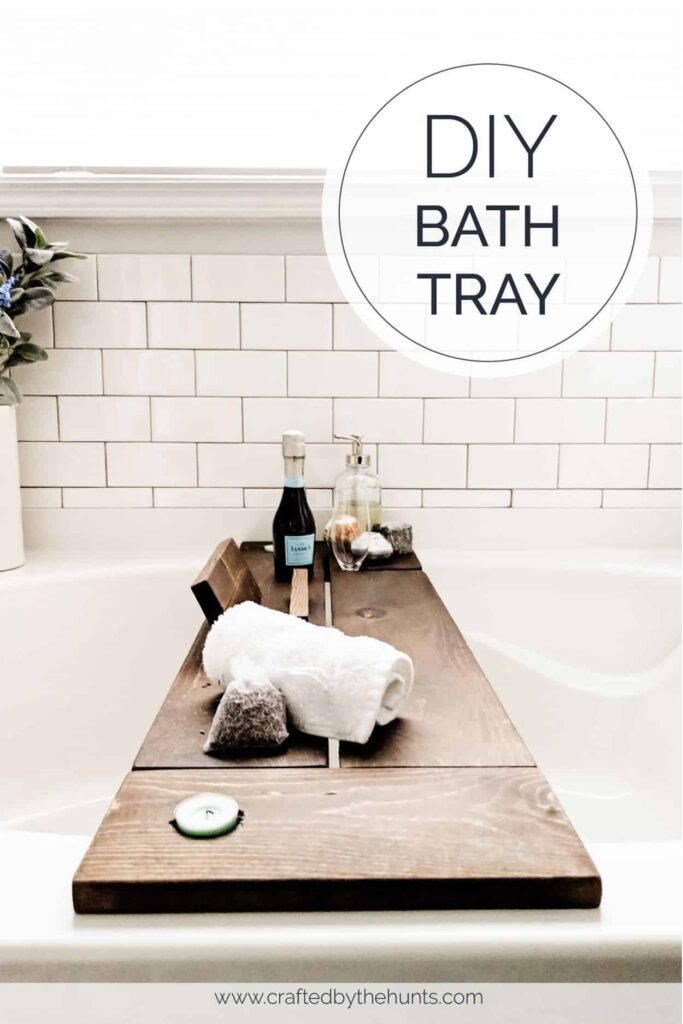 Remember when we said that a bit of decorating is always welcome? Well, this is probably the one object in your bathroom you will be most grateful for. Bring bathtub relaxing time to a whole new level with this bathtub shelf that will serve for your good book, your best-scented candle, and a glass of red wine.
DIY Faux Floating Shelves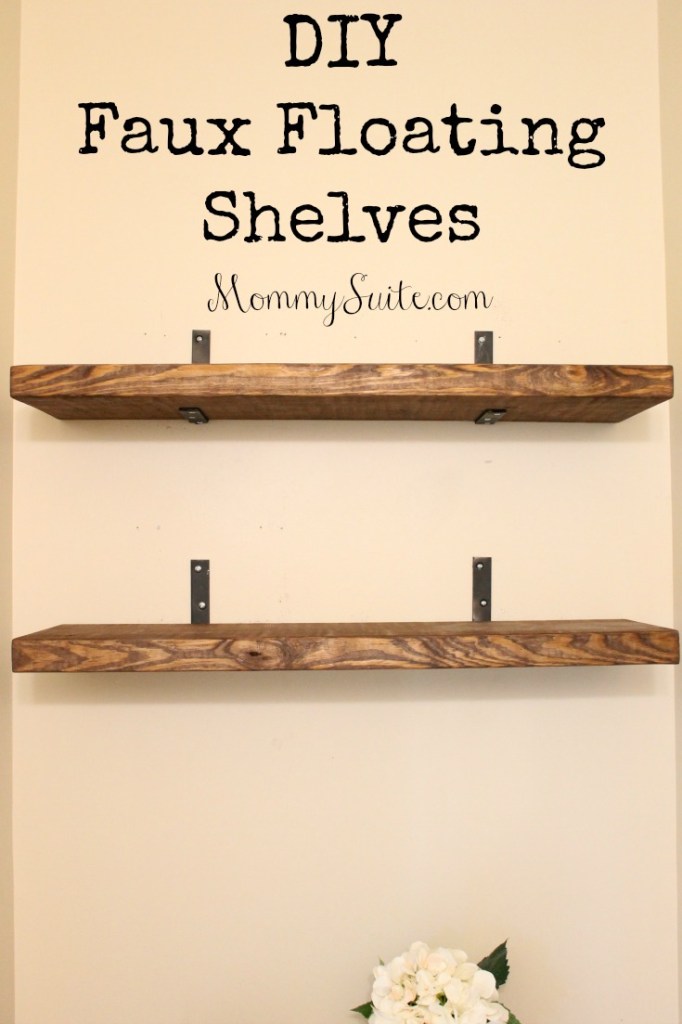 You've probably thought once or twice that you can never have too many shelves in your bathroom. While it's not always doable to have a floor-to-ceiling shelving system, an additional one or two shelves is always a good idea. Follow this tutorial to find out how to build these shelves and give your scattered bathroom supplies a new home.
DIY Mirror Frame with Glass Tile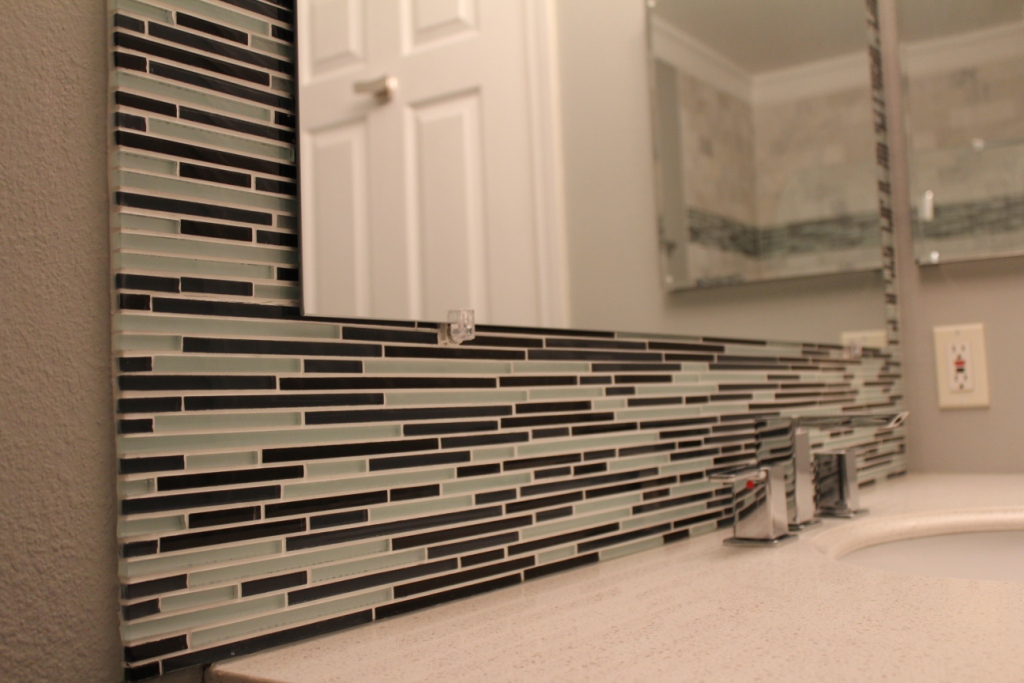 One of the many ways you can decorate your bathroom mirror is to install a frame around it, and since tiles are an essential and inevitable part of every bathroom, you can create a little tile mosaic frame. Check out this tutorial to see what materials you will need for this project and to see how you can make one for your own bathroom mirror.
DIY Magnetic Make-up Board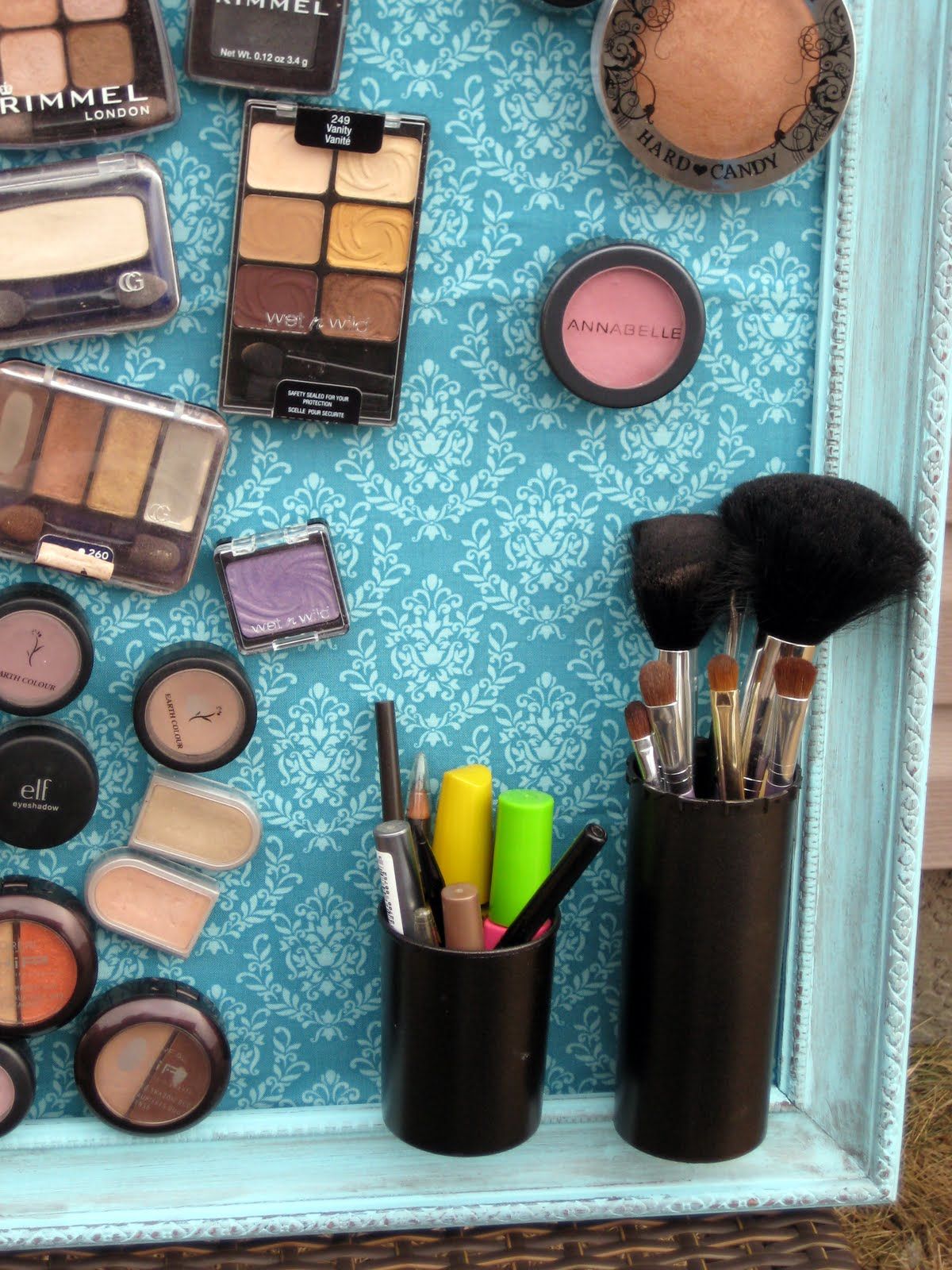 Say goodbye to scattered makeup brushes and eye-shadow palettes. This DIY project teaches you how to make a magnetic board for your makeup, so it never gets misplaced or mixed with other makeup products after an unfortunate spillage in the makeup bag.
DIY Tub Surround With Airstone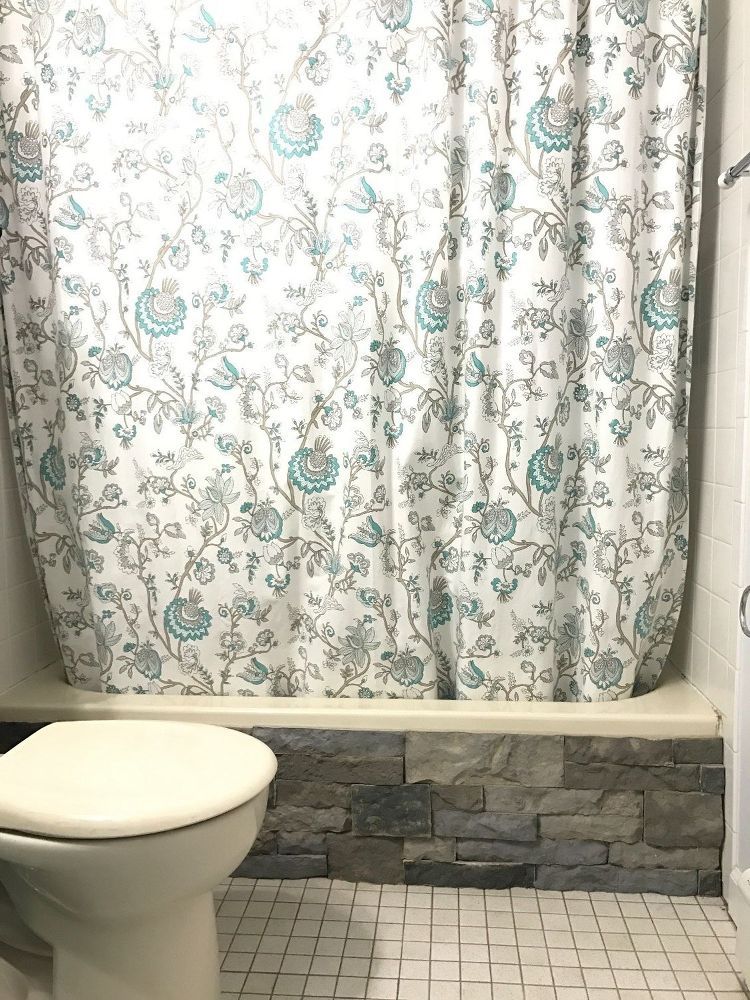 If you're wondering what's the fanciest and the most rustic thing you can do for your bathroom, it's to install airstones around your bathtub. With this new look to your bathtub, you will definitely feel the luxury of the spa centers.
Decorative Wall Molding
This is an excellent idea if you've grown tired of seeing your old, crude bathroom wall. The decorative wall molding from this tutorial might be the perfect solution to that problem, so if it seems at all appealing to you, feel free to check it out for the necessary materials and steps you need to take to achieve this look.
DIY Rustic Bathroom Vanity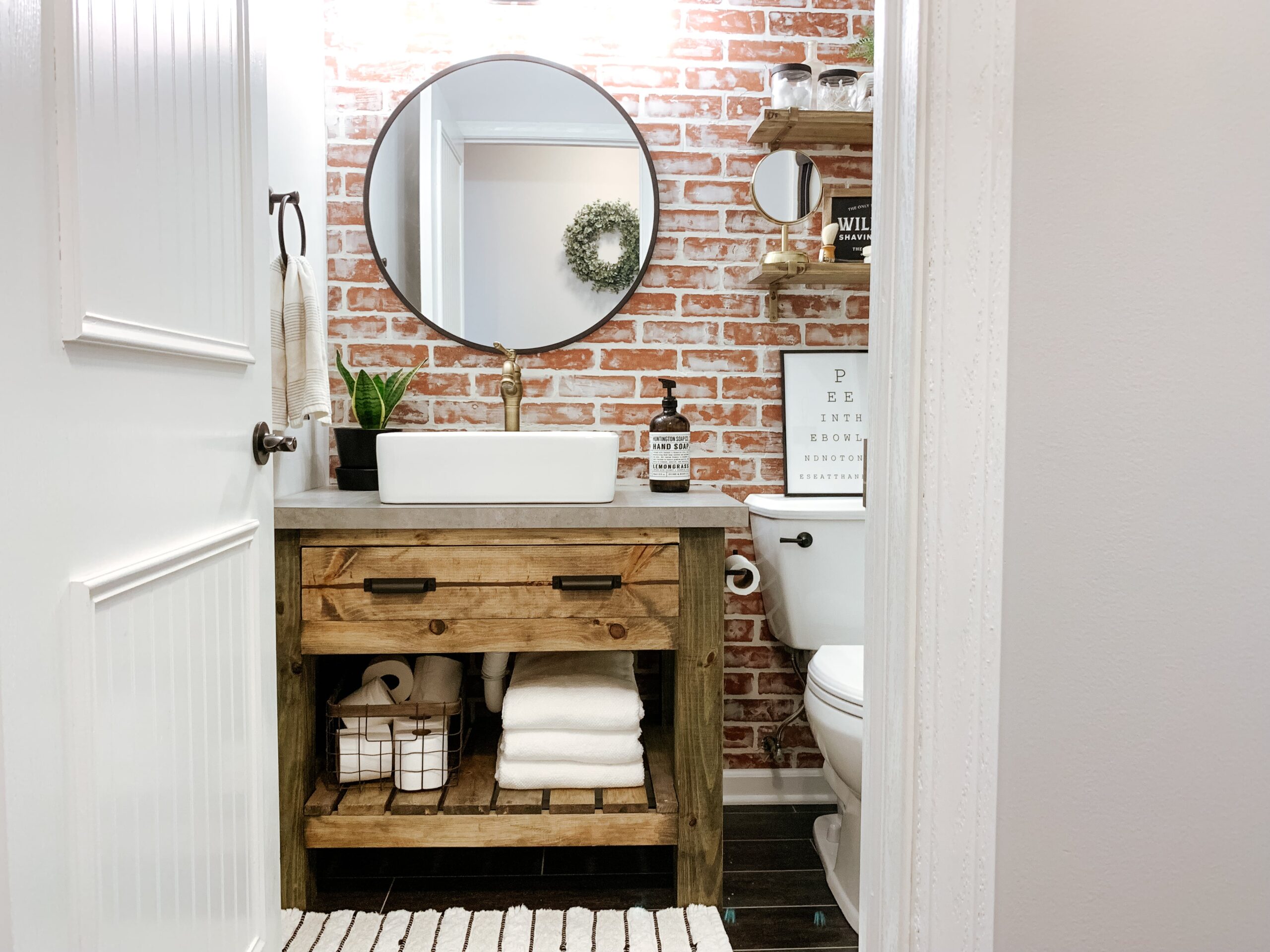 Rustic furniture never goes out of style. Thankfully, that applies to bathroom vanities as well. What this tutorial will give you is a list of supplies and tools that were used, a separate cut list that tells you how to cut the plywood, and the most thorough how-to instructions you'll ever find. So, if an interesting and satisfying DIY bathroom project is what you're after, then this one is just for you.
Towel Storage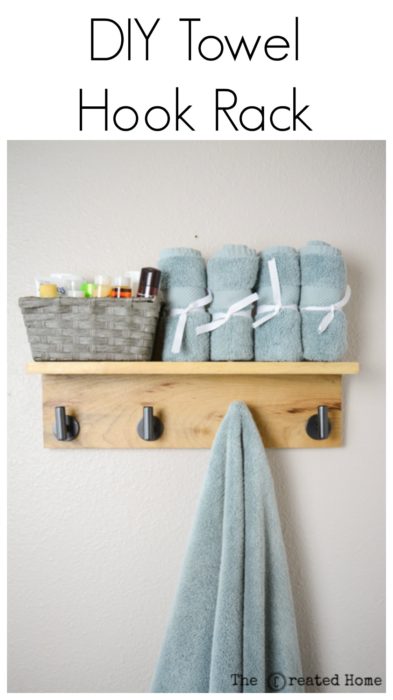 If you have a large family, chances are that there is no shortage of towels in the bathroom, so most of them end up on the washing machine or laundry basket even when they're not meant to be washed. This tutorial is here to help you solve that problem, giving you steps to build a towel shelf you can both hook and assemble your towels on. It's so small, and yet so convenient and pretty.
Toilet Paper Holder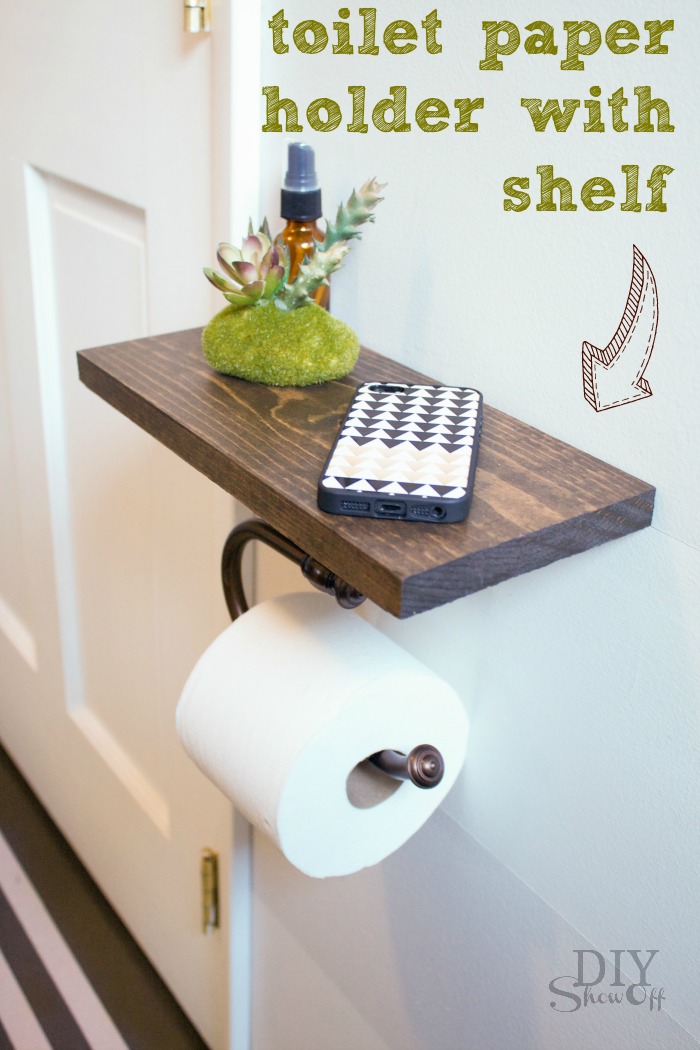 If you're someone who's constantly glued to the phone, even while in the bathroom, then you're finally in luck! Now you can have a place to put your phone down while you're doing your business without worrying if you're going to drop it on the floor, or God forbid, in the toilet. Plus, it looks super cute!
DIY Storage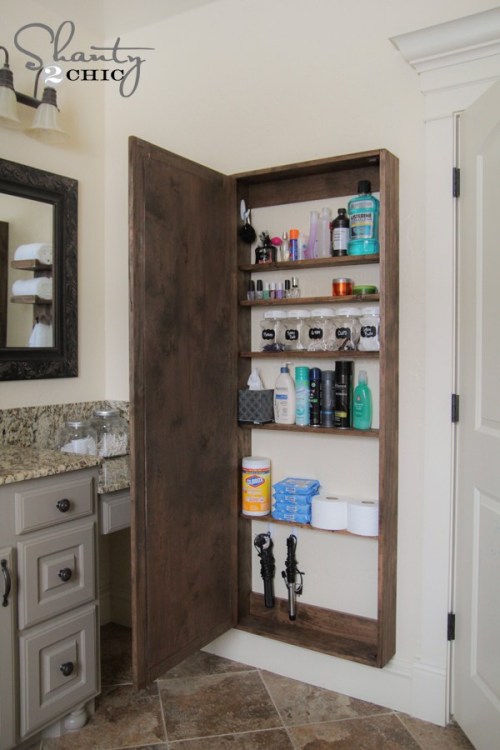 And finally, the solution to your overall bathroom storage problem – a mirror storage case. It's a great way to store your bathroom supplies without taking a lot of space, and the large mirror will make sure you always look your best. Not to mention it will give an amazing reflection of the bathroom you've just transformed, as well as the genius who did it.
That's it for today's article on DIY ideas on how to decorate your plain bathroom and make it look top-notch. We hope you'll share your thoughts with us in the comment section below and that we've inspired you to recreate some of these projects. Until next time, fellow DIY crafters!