England is the home to many beautiful villages – some of which are considered to be not only in England, but in the whole world as well. Always talking about the vibrant city life, we often tend to forget how amazing the countryside can be and this country proves us exactly that.
These ten villages offer something that is definitely worth seeing – cobblestone streets, stone cottages, medieval squares, castles and churches, all of these being surrounded by forests and in some cases even the sea. Not only you will get to taste the local cuisine and the breathtaking architecture, but you will also be stunned from the view you'll get!
1. Bibury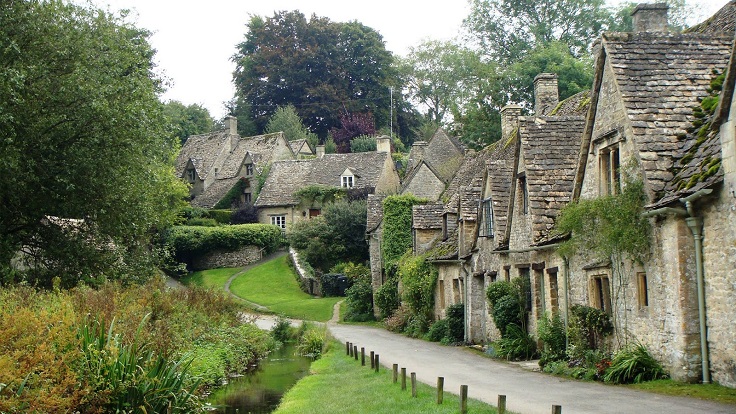 via simonsjamjar.com
Bibury is considered to be not only the most beautiful village in England, but one of the most beautiful villages in the world as well. It is located in Gloucestershire, in the Cotswold District. What makes this village that special is the famous architectural conservation area known as Arlington Row. Here you will find seventeenth century stone cottages with steeply pitched roofs surrounded by so much greenery!
2. Castle Combe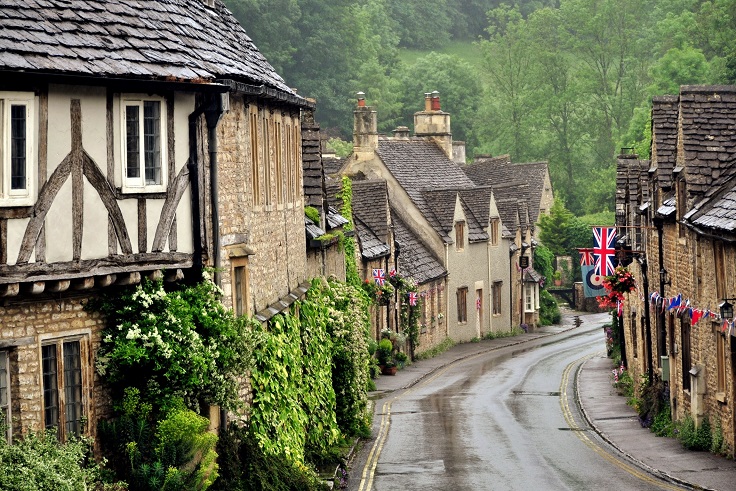 via deborahguber.com
Located in Wiltshire, the village of Castle Combe has two parts – one on the narrow valley of By Brook, and the second is on the east, on a road that links Chippenham with Chipping Sodbury. The whole village is filled with stone cottages and you will feel like you went back to the medieval ages – you will find a 14th-century market cross, the 13th-century church St. Andrew and a picturesque bridge looking up on Water Street.
3. Lamberhurst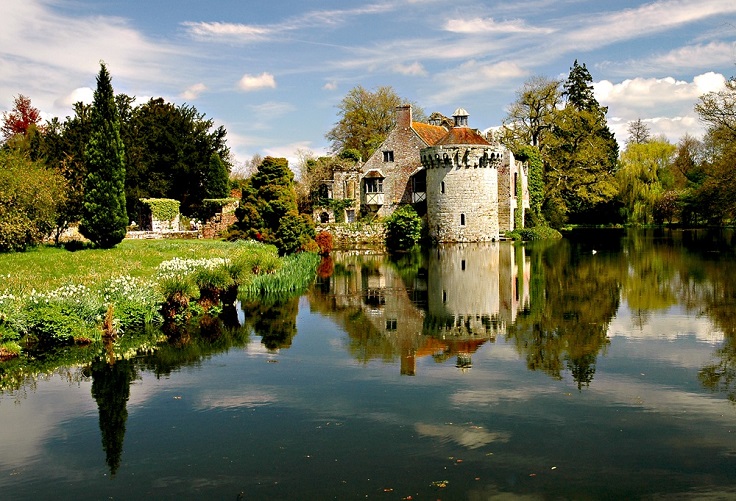 Lamberhurst lies in the valley of River Teise and is a home to the Scotney Castle, which is considered as one of the most romantic castles in England. The Scotney Castle is surrounded with moat and from here you can visit the 18th garden known as Sprivers Horsmonden. It makes the village of Lamberhurst oh-so romantic!
4. Clovelly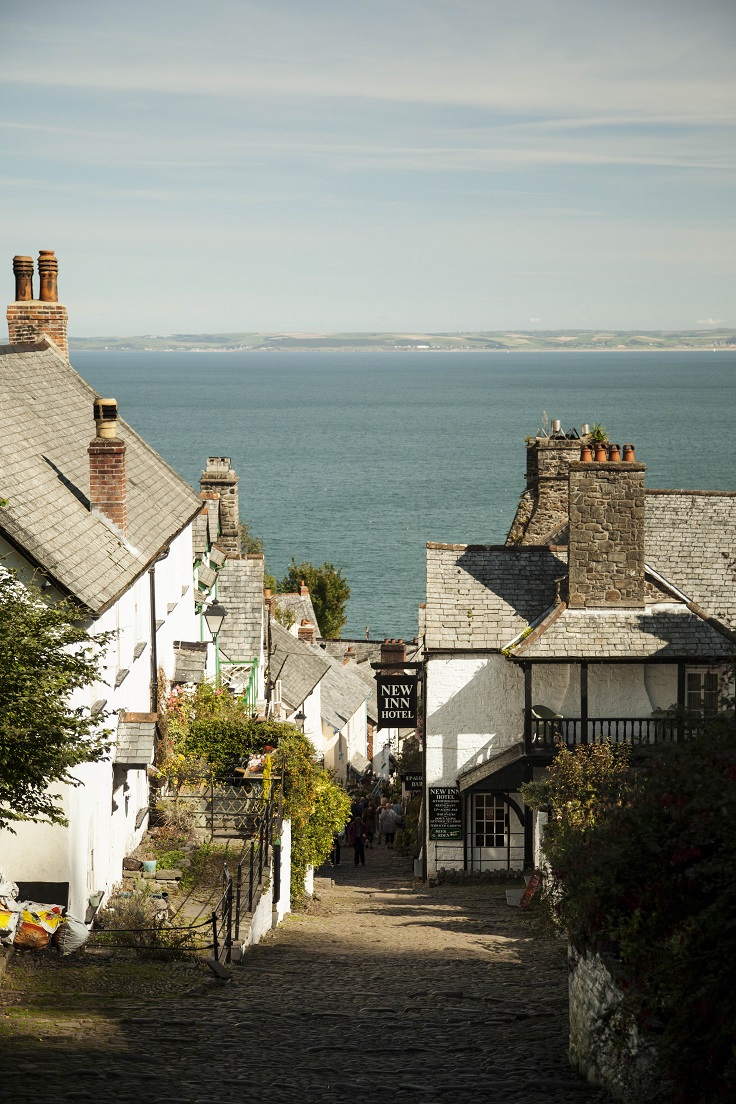 via acanuckintheuk.wordpress.com
Surrounded by dense woodlands and the sea, Clovelly is known for its narrow, cobbled street which is also the main street in the village and leads to the harbor and Bideford Bay. All of the houses are painted white and many have colorful window boxes. What you'll find here that you won't see in any other English village is that in Clovelly there are donkeys that carry goods!
5. Mousehole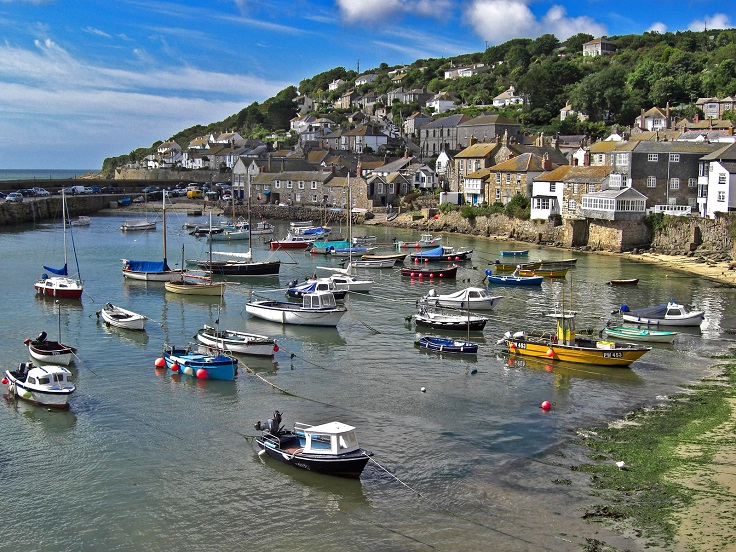 Mousehole is a tiny fishing village located in West Cornwall. The village is famous for its narrow streets filled with shops, galleries and restaurants. Here the cottages huddle together around the harbor's inner edge and they're giving away some old world charm that will make you want to stay here and enjoy the beauty of the fishing village.
6. Rye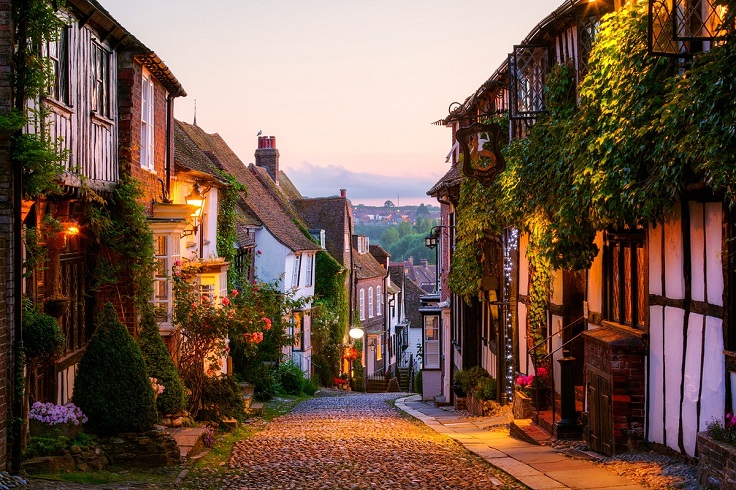 via lonelyplanet.com
A real medieval gem, Rye is located in Sussex and has a serious charm that you won't resist. Cobbled streets, narrow passages and white-colored cottages with flowers and greenery at the front door is what makes this village wonderful. You will find art galleries, tearooms, pubs, antiques, book stores and artisan goods and make sure to visit Mermaid Street, famous for its very old buildings.
7. Hawkshead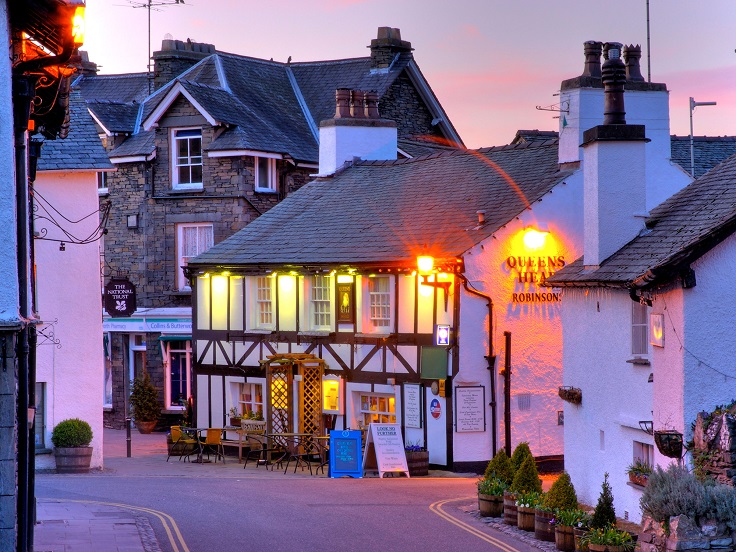 Hawkshead is located in Cumbria and this tiny, ancient village has many tearooms, giftshoguest houses, so medieval and charming! Over the medieval years, the village grew as important market place and thatnks to that today there are buildings in Hawkshead dating from 17th century. Cars are not allowed in this village, but there are parking lots in the outskirts.
8. Bourton on the Water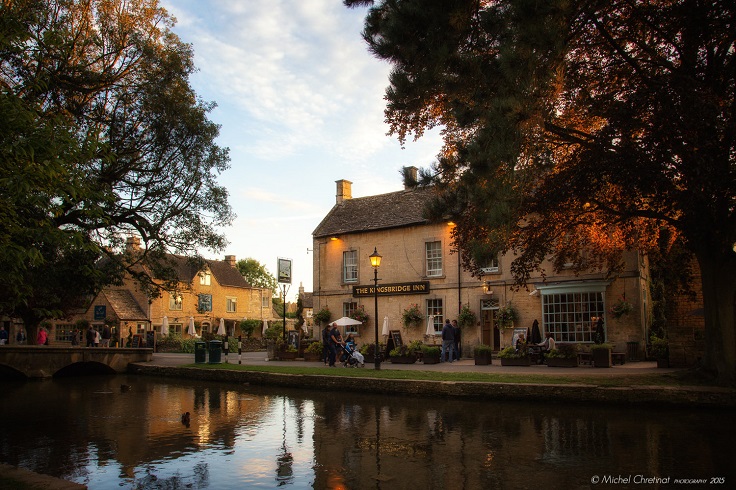 via mc-photos.com
Bourton-om the-Water is considered as one of the most beautiful English villages and there's a reason for that – the village has plenty of greenery and the River Windrush runs through, giving the village an irresistible charm. No matter when are you planning to visit the Bourton-on the-Water, be assured that you're visiting one of the most picturesque villages in the world!
9. Cockington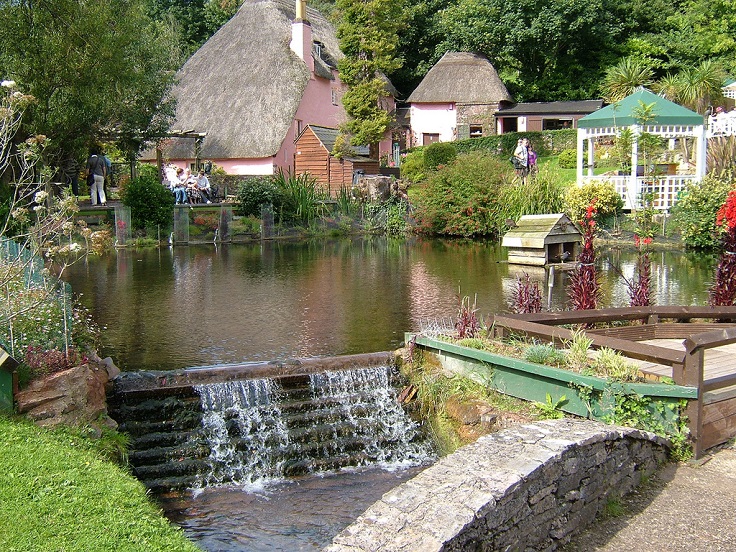 via flickr.com
Located in the English county of Devon, the village of Cockington has a water mill, a forge and a cricket pitch that back in the medieval times used to be a deer park. There is also the Cockington Court that holds a rich event program, such as art and craft exhibitions, and there are also glassblowers and blacksmiths in action. Famour writer Agatha Christie used to come often to the Cockington Court and perform in plays.
10. Corfe Castle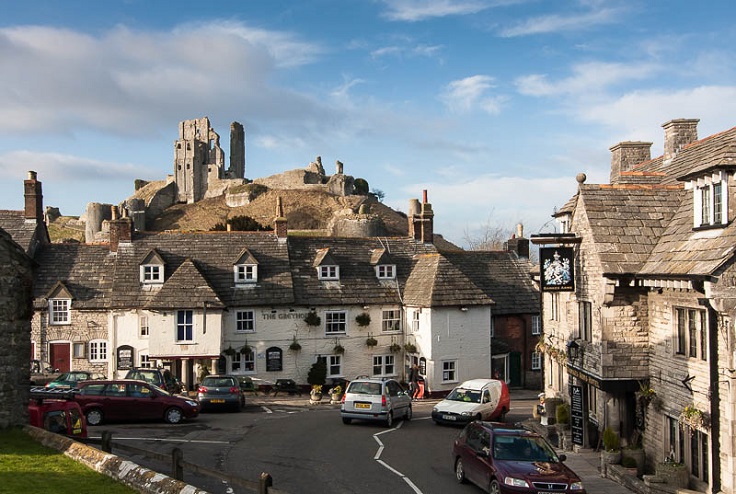 This tiny village offers tranquility and an amazing view – Corfe Castle is the home to same called castle, or precisely to the remaining ruins of what used to be a royal castle in the medieval ages. It is situated on a natural hill guarding the principal route through the Purbeck Hills. There is also a medieval church that was dedicated to the murdered Kind Edwards. You can also find shops and pubs!