If you are getting married this year, it is absolutely time to start planing – and that includes your shoes too. From white satin to glitter, here you will see extraordinary and unexpected wedding shoes that will make your day special. The best designers have created signature wedding lines for the sexy bride. The key for a great and fabulous wedding is definitely feeling beautiful, but here we are giving you an exclusive look on the brilliant wedding shoes that are going to rock this year! So, if you are looking to make a statement down the aisle, just step in one of these genius and fantastic shoes.
1. Manolo Blahnik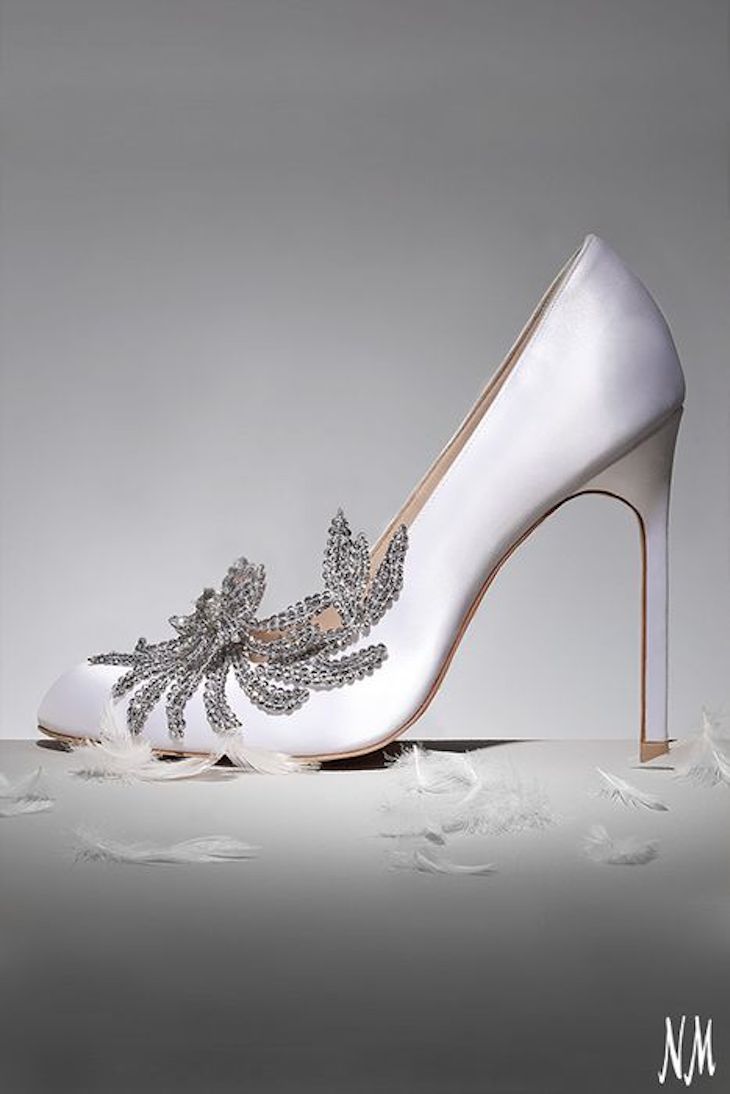 via neimanmarcus.com
Manolo Blahnik Swan pump is distinctively sexy and sophisticated. They will definitely complete any dress you choose for the special day. Elegant and ladylike these satin pumps are absolutely the jewelry on your feet! Say yes!
2. Miu Miu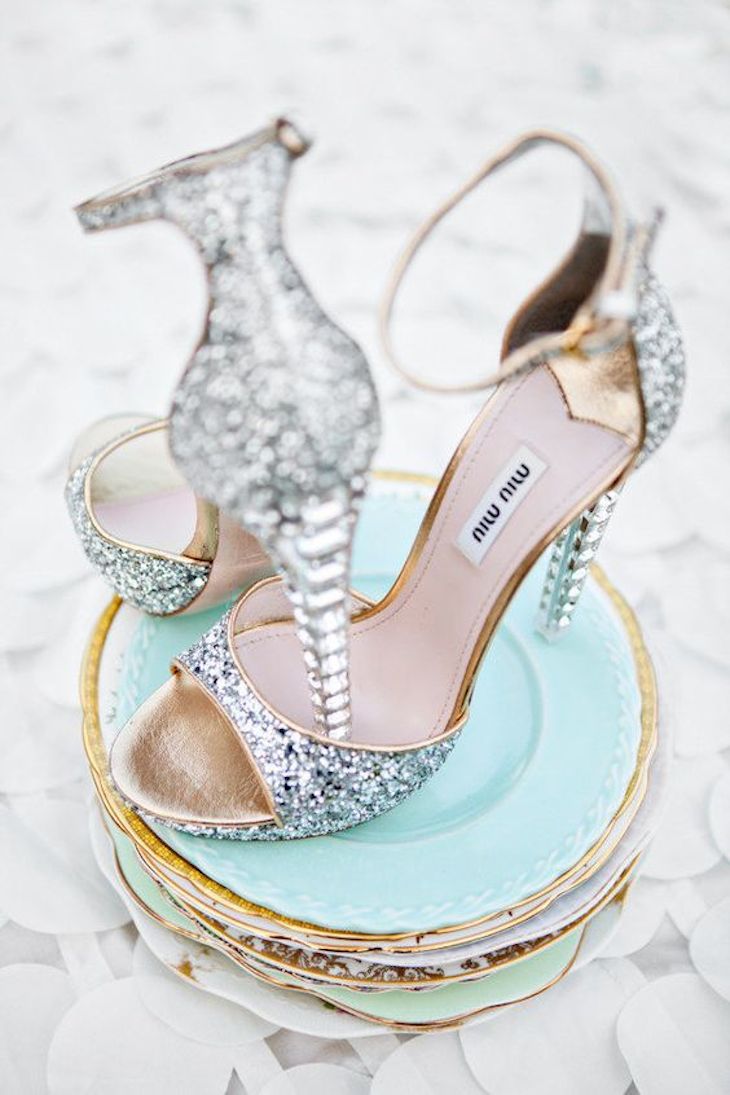 These beauties are a sparkling masterpiece! You will be definitely doing the great dance in these fabulous Miu Miu shiny sandals. And what about wearing a short dress to show off these brilliant shoes?
3. Sergio Rossi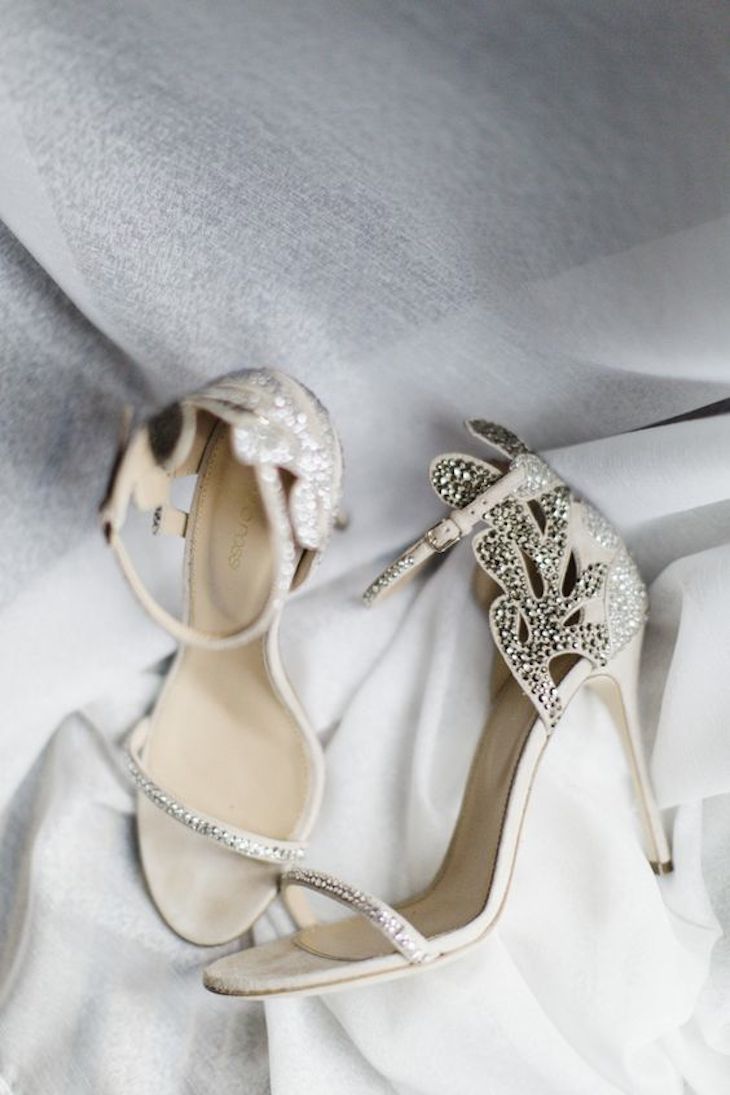 These beauties by Sergio Rossi were definitely made for rocking down the aisle. And is it really a wedding if there is not something blinging? Strap these shoes on and enjoy your most important day! Don't forget to take more wedding photos!
4. Badgley Mischka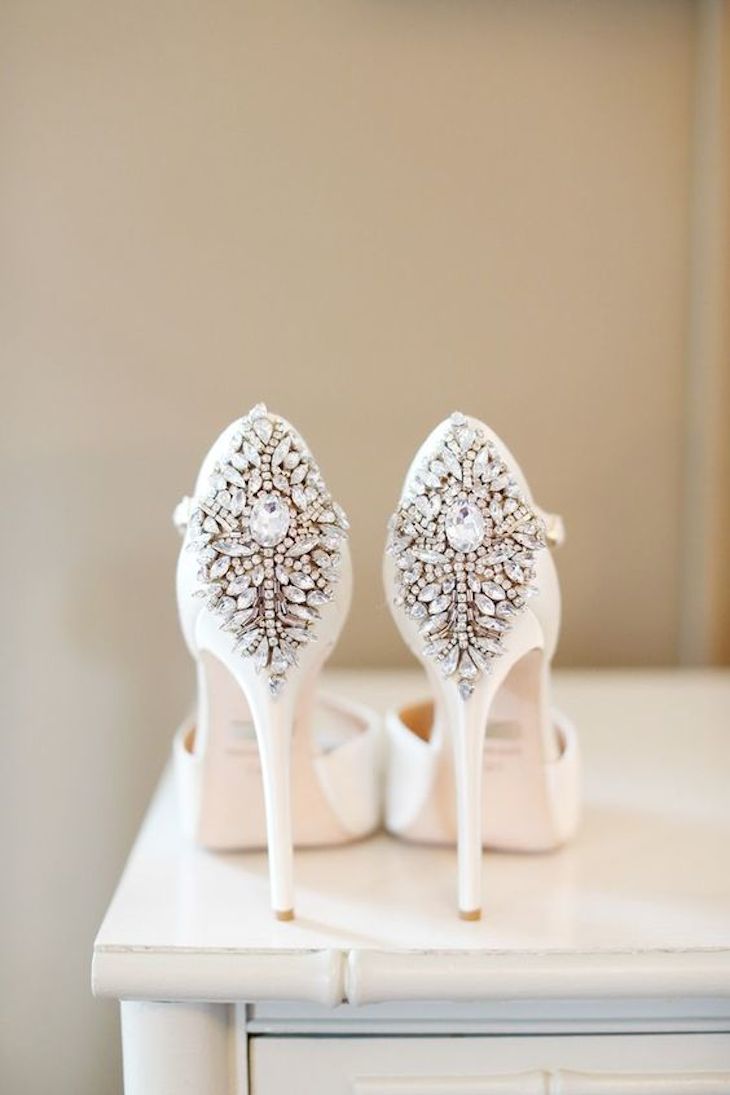 via modwedding.com
Killer pair of Badgley Mischka shoes are absolutely ready to party. Blingy and glamorous, these shoes will make your special day unforgettable! Badgley Mischka definitely knows how to make a woman swoon.
5. Charlotte Olympia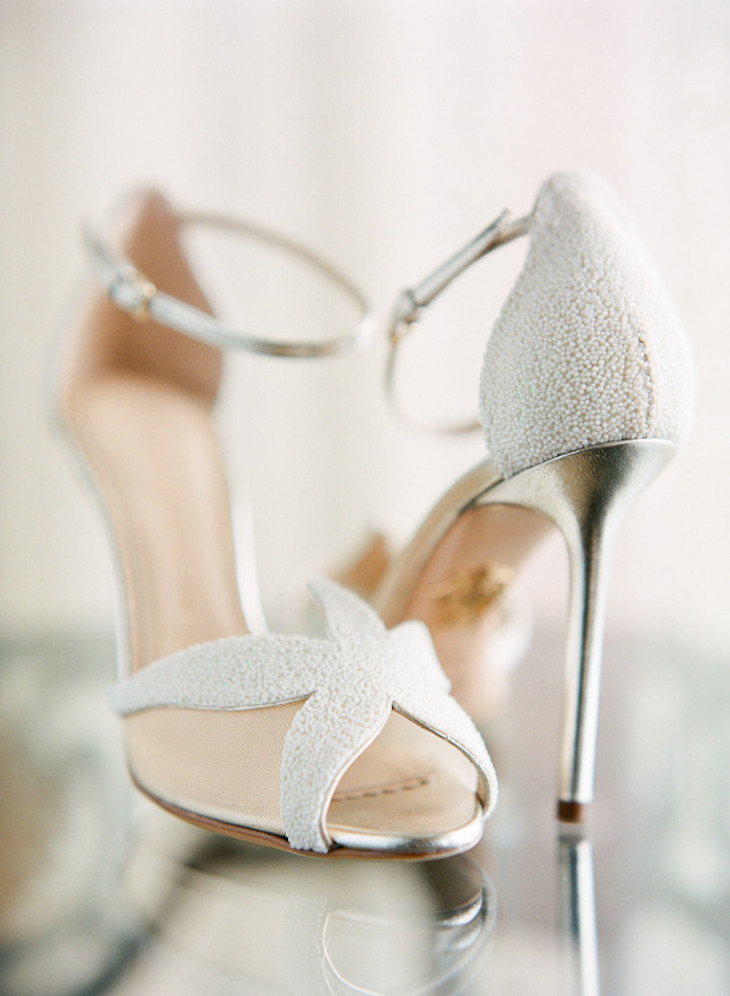 Her shoes are incredibly beautiful and ladylike. These gorgeous sandals by Charlotte Olimpya will absolutely add an elegant touch to any wedding attire and will give an instant update to the wedding dress you wear.
6. Sophia Webster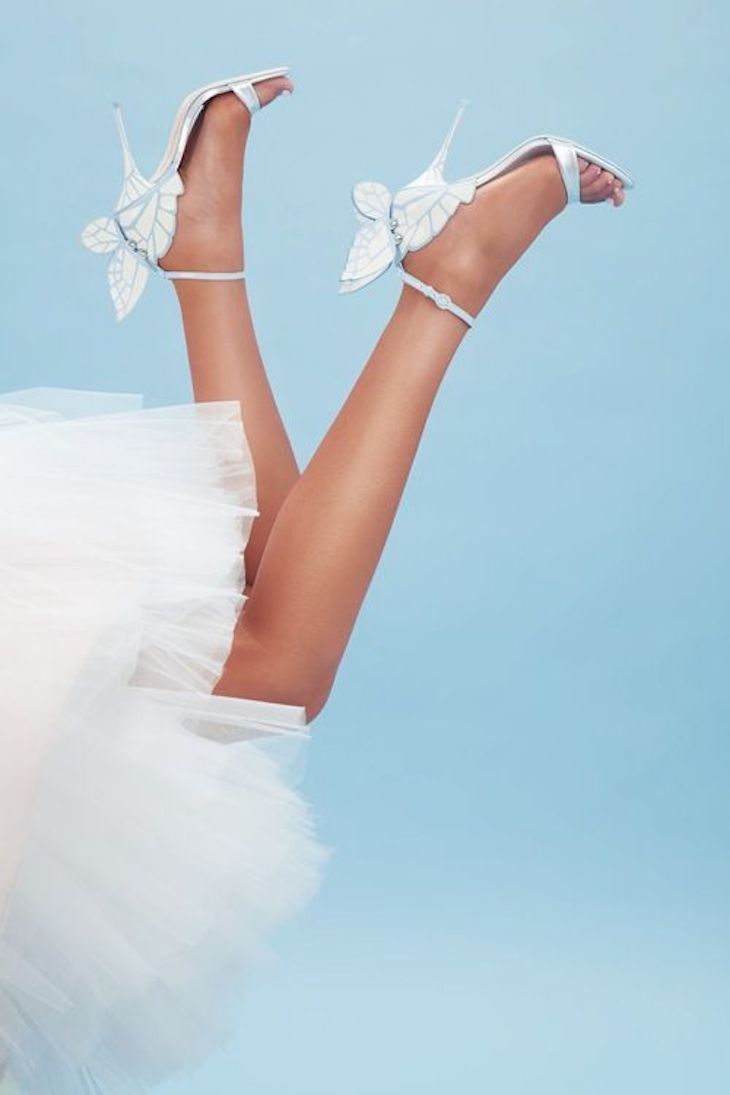 via brides.com
Evangeline Angel Wing Sandals by Sophia Webster are the best bride-friendly offer. They are chic, unique and extraordinary bridal shoes. The best part is that you can wear them after the wedding too. And who doesn't want that?
7. Dolce And Gabbana
The new trend of Dolce And Gabbana bridal shoes is definitely spectacular! If you want to wear these stunning shoes, make sure you wear a shorter dress. They are absolutely worth of showing off and making a statement down the aisle! Well, you asked for fairytale!
8. Valentino
Classy and fabulous is what these Valentino shoes are. If you are more of a romantic person, this will be your perfect choice. They can perfectly complete any wedding dress you wear and there is nothing  more bridal than these feminine shoes.
9. Jimmy Choo Cruises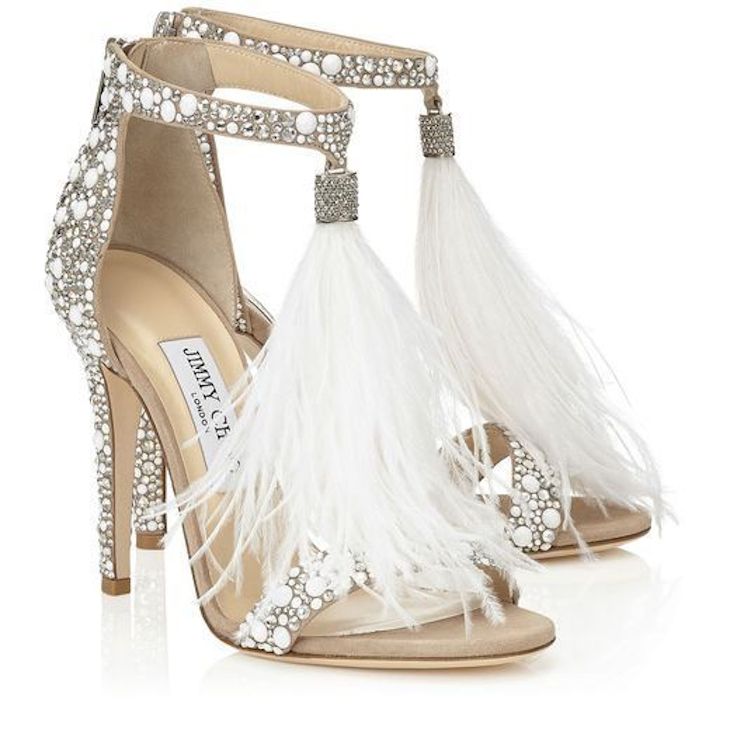 Wonderfully bling! If you are looking for something fashion-forward, we recommend these Jimmy Choo Cruises. Cool and sparkling, these shoes are made for dancing all night! What better than the biggest trend on your biggest day?
10. Christian Louboutin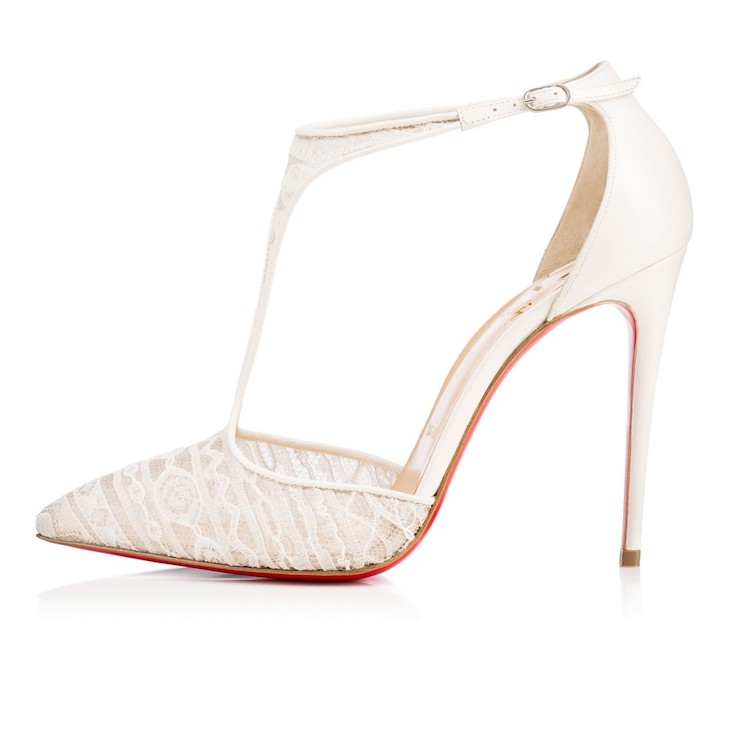 via modesens.com
You said yes to your man and now is time to say yes to the famous red sole. So complement your fantastic lacy dress with these romantic lace shoes and you can never go wrong. Christian Louboutin absolutely gets it right every time!